Discover more from My Newsletter "about Norwich"
My stories are about people and events in Norwich and sometimes out and about the Upper Valley, The stories are meant to inspire and bring the community together. I will do my best to write positive stories and offer you some informative topics also.
A message from SAU 70 School superintendent Jay Badams
Here is some useful information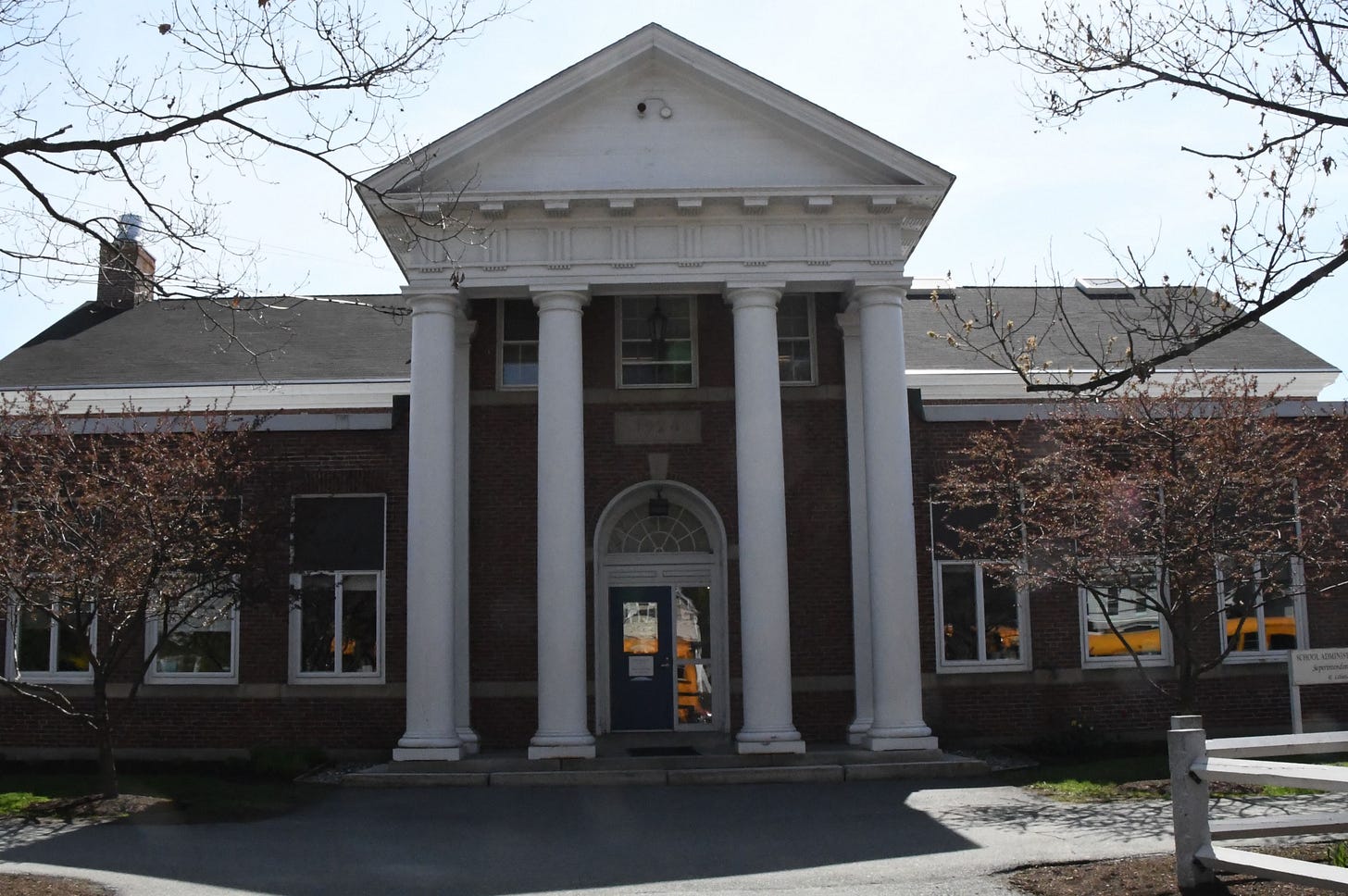 Hello all, I hope the heat has not beat down on you too much. Do what you need to chill if it does. I am posting this message to the community from SAU 70 Superintendent Jay Badams so that you can be informed.
Dear SAU 70 Community,
As this difficult school year comes to a close, we are writing to update you on the work of the SAU 70 Equity Committee, and to share the preliminary results of the ongoing District Equity Audit. 
When it was formed at the beginning of this past school year, the Equity Committee laid out the following objectives: 
Obtain district-wide needs assessment regarding equity, diversity, and inclusion.

Name and unpack the role that privilege, particularly race and class privilege, play in our community. Leverage that privilege to increase equity.

Increase personal and professional competence of staff around issues of power, privilege, and identity.

Long-term goal: Student demographics will not be predictive of student experience in the district or educational outcomes.
Especially given the most recent incidents of racial injustice and violence, we hold our long-term goal in the highest esteem. 
Though our work has just begun, we have made progress towards our objectives. The Equity Committee, which currently consists of staff members from all district schools, four community members, and one school board representative, partnered this school year with Mid-Atlantic Equity Consortium to conduct a district-wide Equity Audit.  
We have received a report on the findings from the first phase of data collection, written by Michelle Nutter from the Center for Education Equity at MAEC. This report is based on two data sources: an inventory completed by committee members based on MAEC's criteria for an equitable school, and school climate surveys administered to families, staff, and middle and high school students. Our elementary students will complete the school climate survey in the fall. 
Here is the SAU 70 Equity Audit Report for your consideration. 
This report is based on a snapshot of data and we acknowledge that the largely positive responses to the school climate survey do not reflect everyone's experiences. The report also doesn't tell us much about the experiences of demographic subgroups. Thus, members of the committee are disaggregating the school climate survey data by race, gender, etc.
Even with disaggregation, numbers can't paint the full picture of the experiences and outcomes in our district.  So we are collecting stories and feedback from students, staff, and families to augment the quantitative data we have gathered.  We would especially like to hear from community members whose experiences are not reflected in the numerical data, and we are aware of the amount of energy, vulnerability, and trust that this can require. Please contact Lisa Christie at lisa.christie@hnsb.org if you're interested in participating in a parent focus group.
Collecting and analyzing more information is an ongoing process. The current report identifies two top priority areas of focus: conducting staff training and a "deeper dive" into the data. Thus in our immediate next steps, we are developing an equity-focused professional development program for SAU 70 staff for the 2020-2021 school year. 
Please take the time to review this report, reflect on its findings, and share the questions and concerns that arise for you. We are grateful to every community member willing to provide feedback to help us improve. Our district and community possess both the capacity and the responsibility to make our schools more equitable. Please feel free to reach out to any of the representatives listed below if you have further questions, feedback, or would like to get involved. 
Sincerely,
SAU 70 Equity Committee Members
Marion W. Cross School:
Greg Bagnato
Bernice A. Ray School: 
Pam Graham
Frances C. Richmond Middle School: 
Chris Putnam-Pouliot
Hanover High School:
Nicole Hansen
Devon Voake
Julie Stevenson
Community Members:
Ray: Lindsay Coker
HHS: Melissa Herman
MCS: Lee Koh
RMS, HHS: Martin Scanlan
School Board Member:
Lisa Christie