Discover more from My Newsletter "about Norwich"
My stories are about people and events in Norwich and sometimes out and about the Upper Valley, The stories are meant to inspire and bring the community together. I will do my best to write positive stories and offer you some informative topics also.
A new book about a 330 -mile Catamount Trail Through-Ski
Sam Brakeley is a rock star even on the trail
A recent book release and signing took place at several locations in Vermont. The book is about a 330-mile Catamount Trail ski-hike.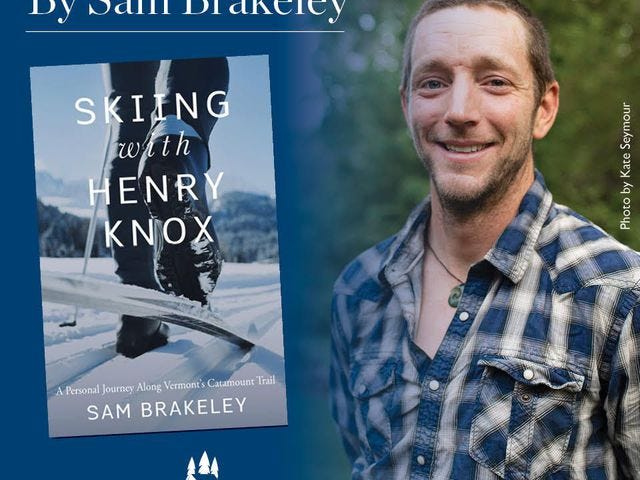 Sam Brakeley is a rock star even on the trail
Sam Brakeley likes to build walls, stone walls that is, and he is quite good at what he does. Sam is the owner of  Hermit woods trail builders and his contact info is:
Sam Brakeley
sam@hermitwoodstrailbuilders.com
802-727-0163 
Here is a recent message  about his new book to his customers, family and friends.  Photo is courtesy of Sam Brakeley.
Hi friends, family, colleagues and more,
You'll have to pardon the mass email but I've been informed that this shameless self-promotion comes with the territory of releasing a book. So here goes...
I've some super exciting news on my front. At long last, I'm releasing my next book, this one through Islandport Press based in Yarmouth, Maine. It's entitled Skiing with Henry Knox and is about my 330-mile ski trip through Vermont on the Catamount Trail in 2015 (along with some parallel narratives). It was written several years ago, we signed a contract a year ago, and since then we've been working to get it all shipshape and squared away. We're now looking at a release date at the end of October or potentially beginning of November. There'll be a release event up in Burlington in early November followed by a book tour but in the meantime wanted to share my big news!
You can read more or even pre-order if you'd like here
https://www.islandportpress.com/skiing-with-henry-knox.html

Here is the press release from the Islandport press regarding this book and Sam's adventure.
ISLANDPORT PRESS FOR IMMEDIATE RELEASE 207.846.3344 info@islandportpress.com 
Affairs of the Heart along the Snowy Catamount Trail Outdoorsman Sam Brakeley recounts his cross-country ski journey to Canada 
Yarmouth, Maine (August 26)—This fall, Maine-based Islandport Press will publish "Skiing with Henry Knox," part memoir, part historical biography, part love story written by avid skier, hiker, canoeist, and author, Sam Brakeley. 
In 2015, Brakeley found himself at a crossroads, both emotionally and geographically. His long-time girlfriend, Elizabeth, had received a coveted medical school residency in Utah. And Brakeley, a born-and-bred New Englander faced an agonizing choice: follow her west or break-up and remain where his family, friends, and outdoor passions lay—the hills, streams, woods, and mountains of the northeast. His solution? Take to the mid-winter woods to retrace the journey of American Revolutionary Henry Knox and hope the isolation helped him decide. 
With a terrific grasp of both wilderness survival and American history, Brakeley uses his book to weave together his own expedition and that of Knox's, drawing on both similarities and differences in their histories and their plights. Brakeley begins his quest on the Massachusetts' border intending to ski to Canada, following the legendary Catamount Trail. Similarly, Knox set out 240 years earlier to obtain weaponry from New York's Fort Ticonderoga to help George Washington drive the British from Boston. Knox also began his winter journey with a sore heart and deep misgivings, having left his young pregnant wife behind. 
"Sam has woven together several threads, all of which are fascinating, but his love of the woods and history of New England are paramount, " said Dean L. Lunt, editor-in-chief of Islandport Press. "The juxtaposition of his journey—both physical and emotional—with that of Henry Knox bridges time and reveals that no matter where people land in history, affairs of the heart are always complicated." 
Brakeley lives in Vermont and runs Hermit Woods Trailbuilders, a trail construction and dry stone masonry company. He's a Colby College graduate, an 18th Century American history buff, Appalachian Trail thru-hiker, and the 2015 winner of the North American Wife-carrying Championship. He also wrote Paddling the Northern Forest Canoe Trail. His book, "Skiing with Henry Knox," is slated for trade release on October 22. 
Islandport Press is a dynamic, award-winning publisher dedicated to stories rooted in the essence and sensibilities of Maine and New England. For more information, call 207-846-3344,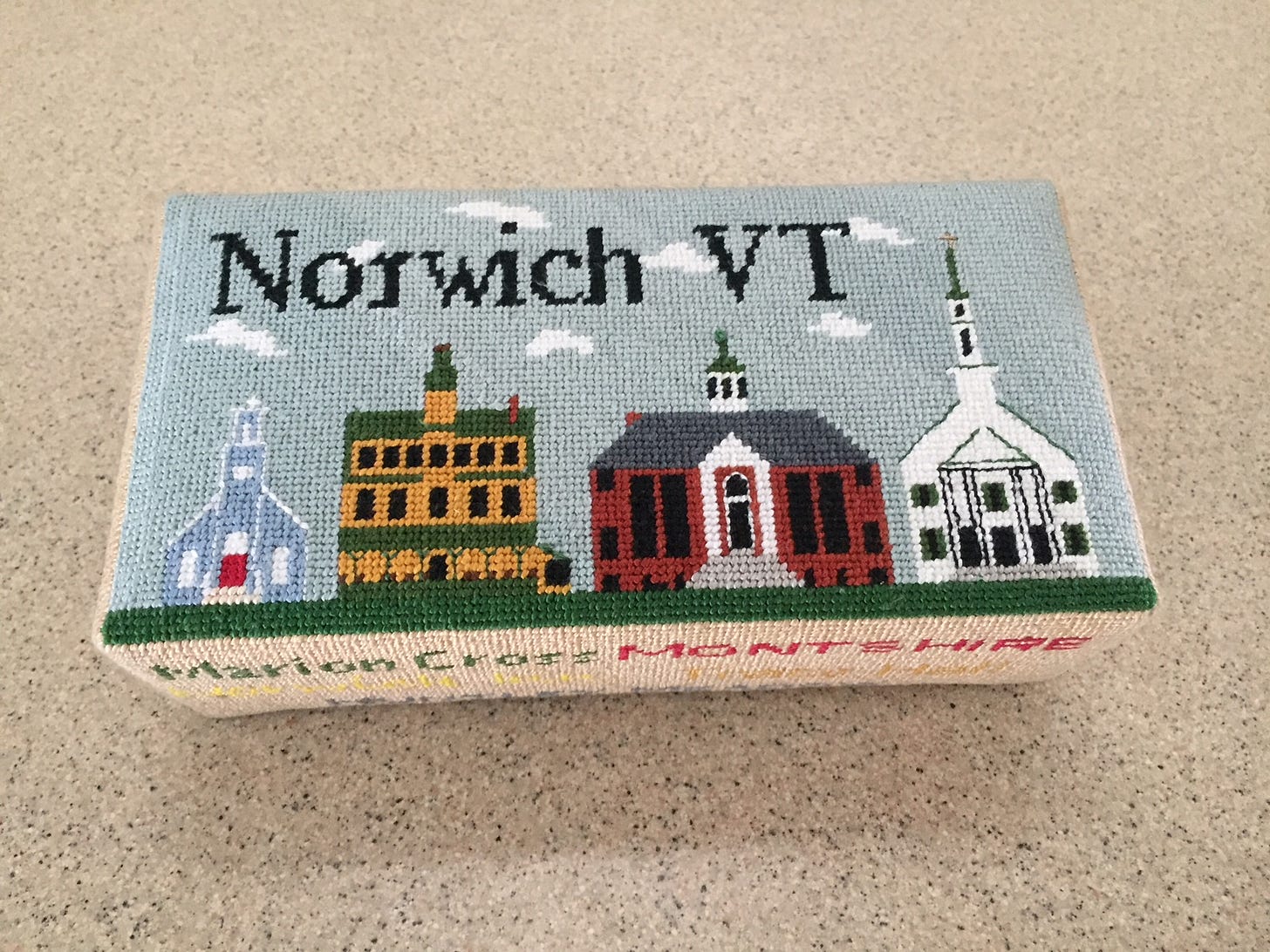 My Logo