Discover more from My Newsletter "about Norwich"
My stories are about people and events in Norwich and sometimes out and about the Upper Valley, The stories are meant to inspire and bring the community together. I will do my best to write positive stories and offer you some informative topics also.
A new project is taking shape on Route 5 North in Norwich
But, What's it going to be? Take a look and you will see.
I combined two stories into one so that you can see the finished results of this project.
Do you know what is going on? Follow the photos for clues
There is something happening here and in the beginning it wasn't clear, however it is starting to take shape and soon you will know just what is going on. Follow the photos for a somewhat guided tour if you will. I have been taking photo's the last few weeks at different levels of construction.
I will be adding photos as the work progresses.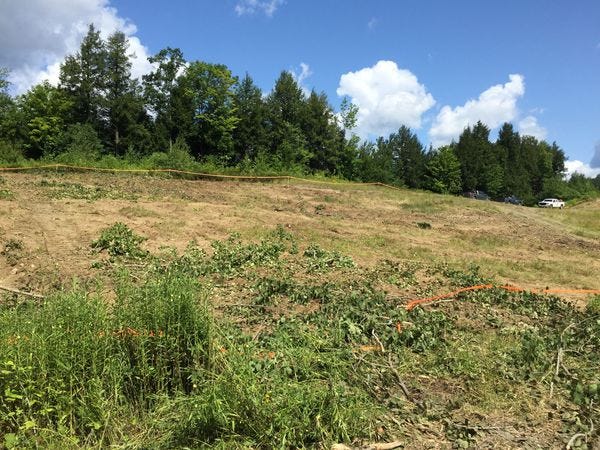 Area being taped off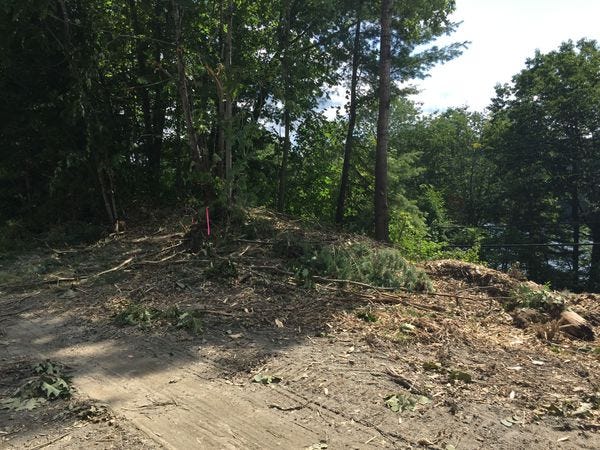 Road to entrance of work area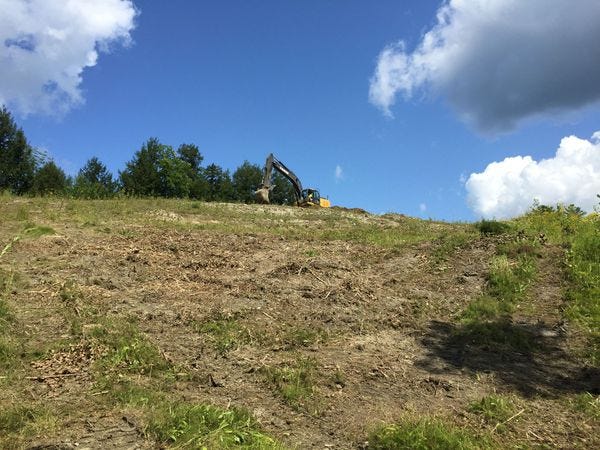 A big piece of equipment is called in to action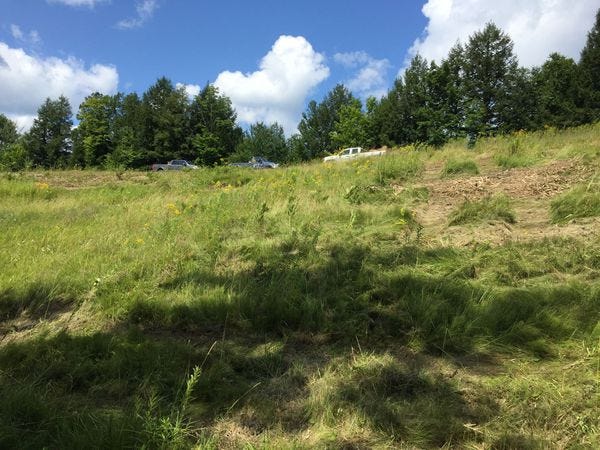 A few trucks on the hillside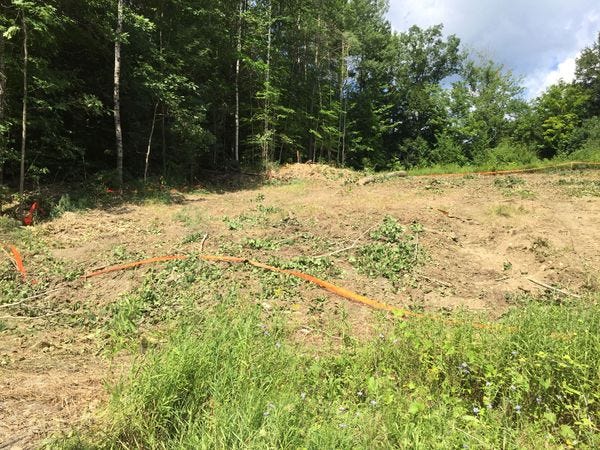 Another area sectioned off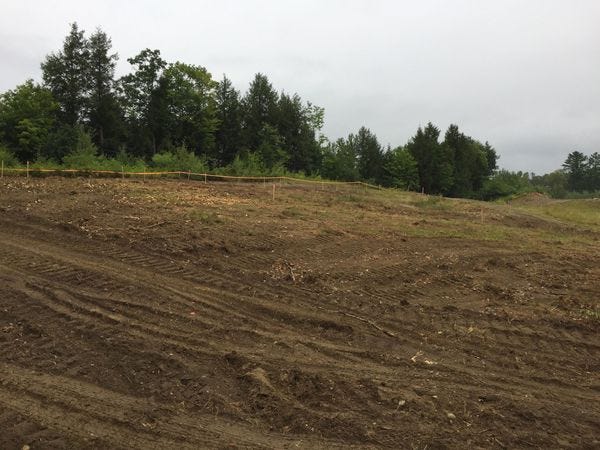 Is it going to be a farm?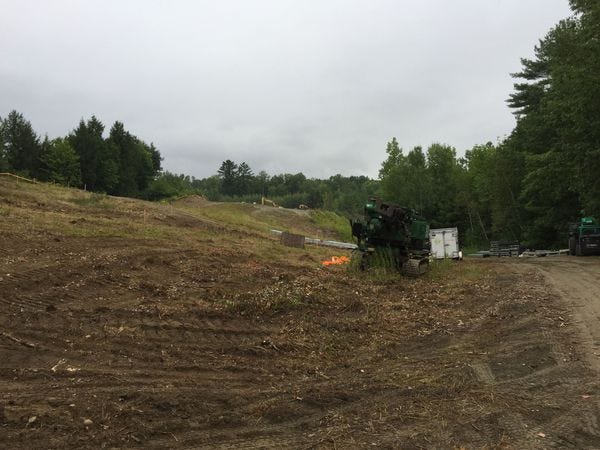 It seems like a rather large piece of land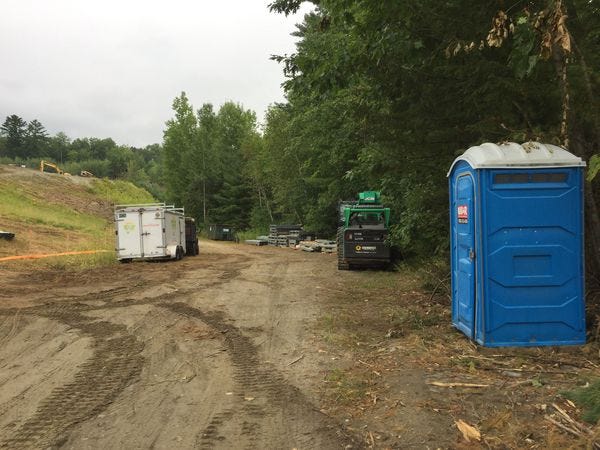 Why it even has a portable toilet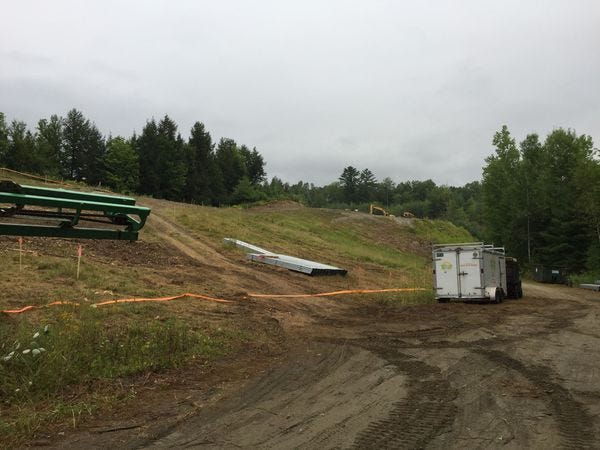 Pipes are being delivered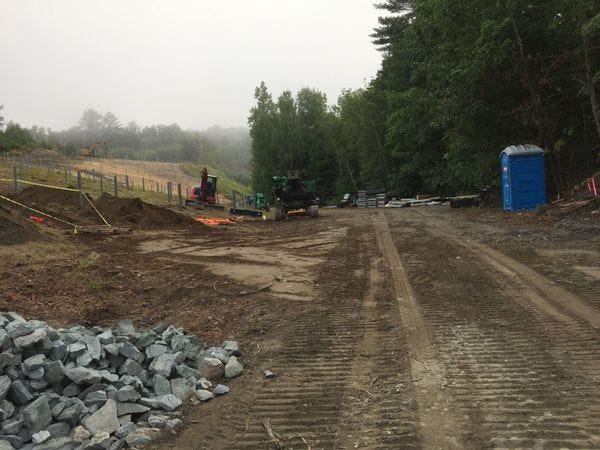 And lot's of stone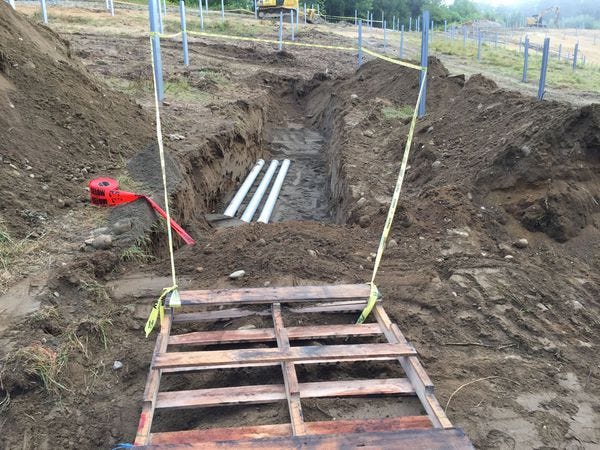 And now they are being buried underground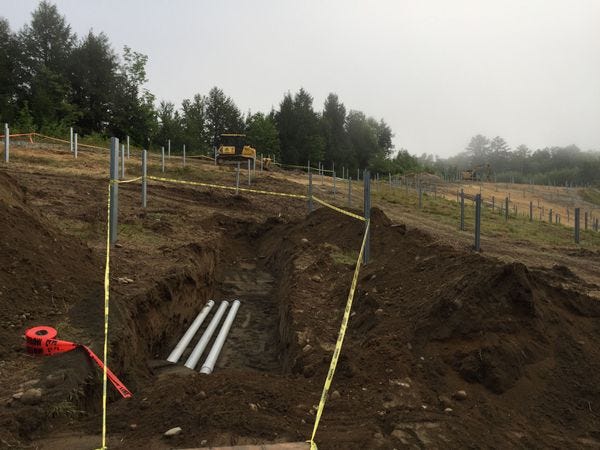 And then some posts are added on top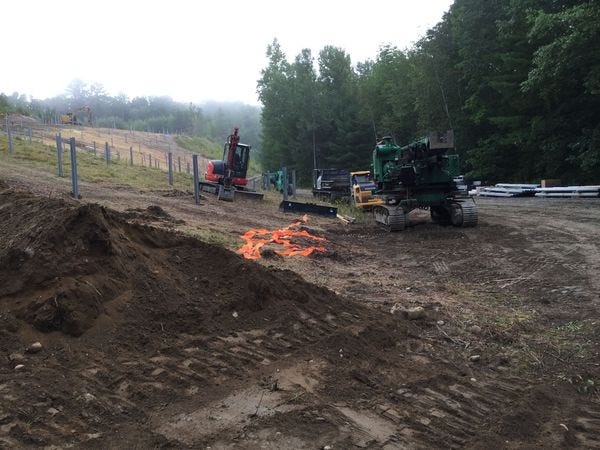 And a few more here and there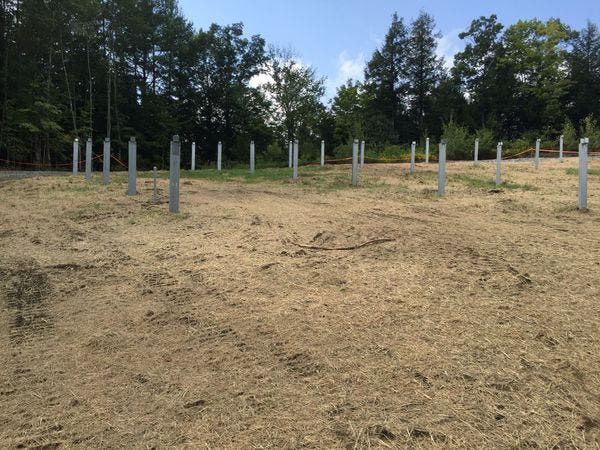 Starting to look like a drive in theater ?
No! I don't think so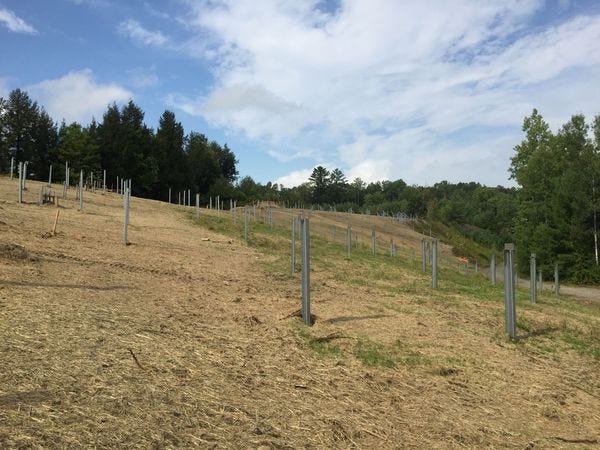 Too many posts and no room for the cars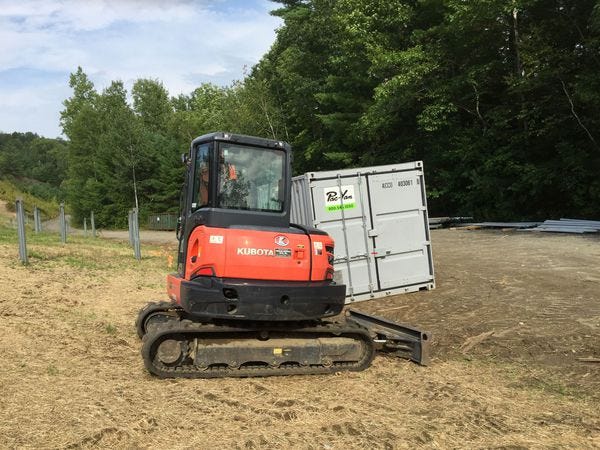 A grading device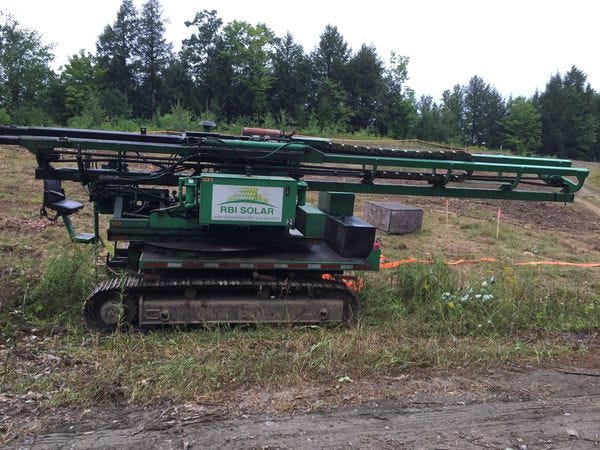 RBI Solar is here and that could be a clue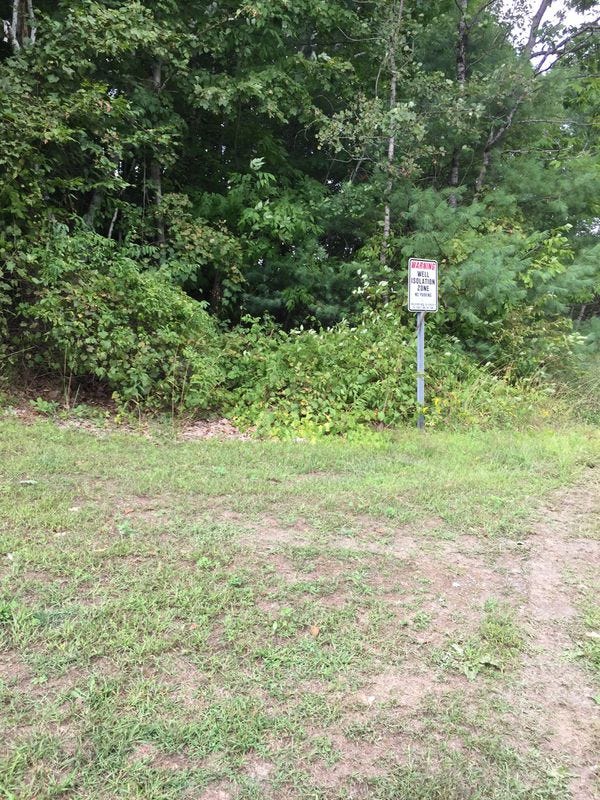 Located next to the Water treatment plant  on Route 5 North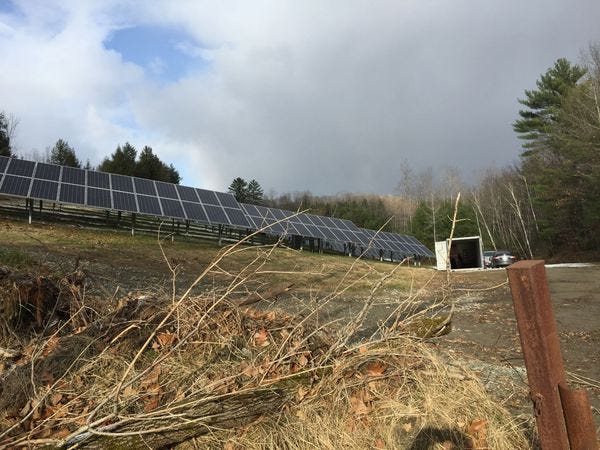 Putting on the finishing touches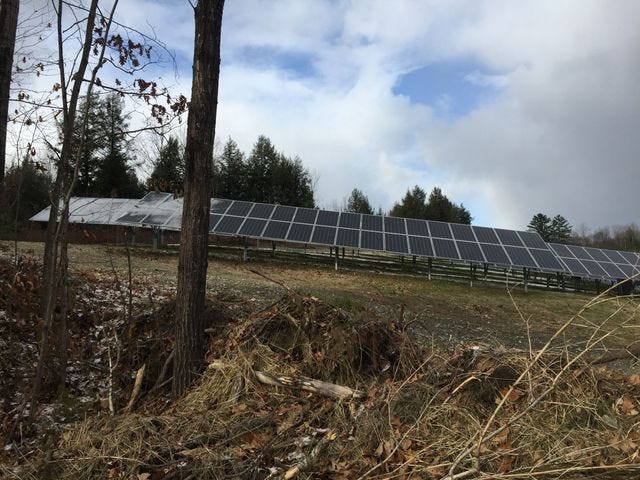 Now we know the rest of the story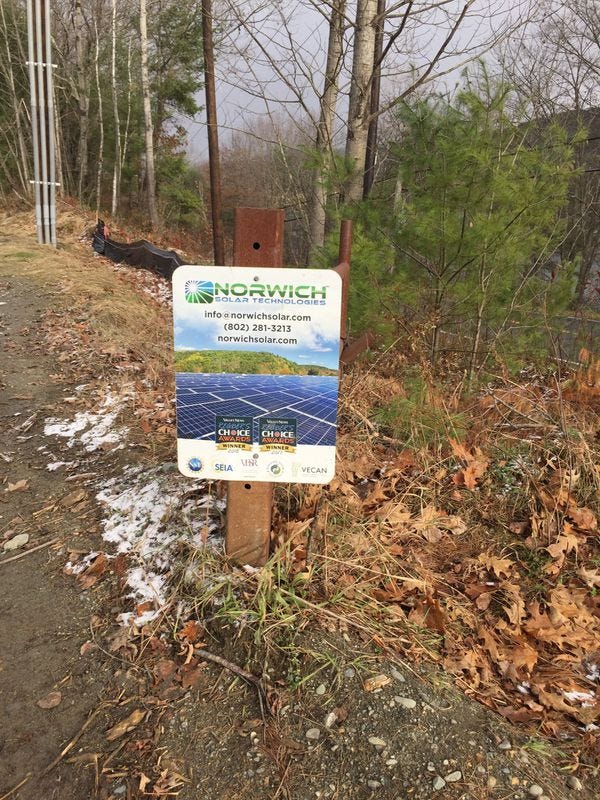 Contact info for questions etc.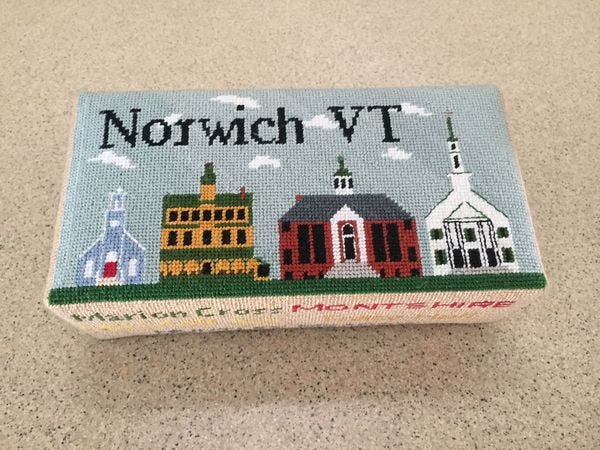 My "about Norwich" Logo
---