Discover more from My Newsletter "about Norwich"
My stories are about people and events in Norwich and sometimes out and about the Upper Valley, The stories are meant to inspire and bring the community together. I will do my best to write positive stories and offer you some informative topics also.
A short ride-along with the Norwich PD and some news you can use
Snowmobile safety 101 will make it a lot more fun
A ride-along is an arrangement for a civilian to spend a shift in the passenger seat of an emergency vehicle, observing the work day of a police officer, firefighter, ... You should arrange to go on one.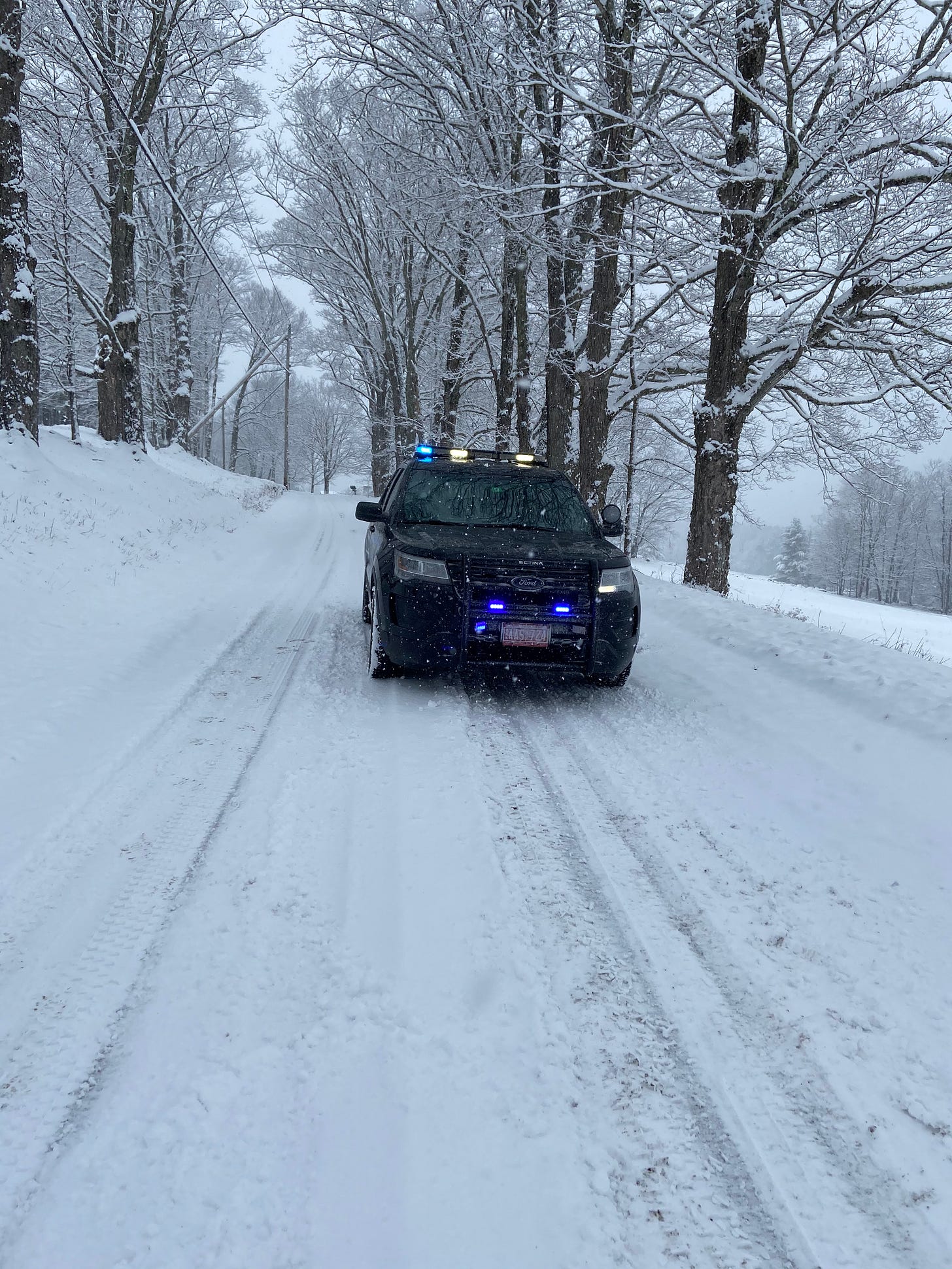 I had the opportunity to do a short ride-a-long with Chief Jennifer M. Frank this morning after my crossing guard shift. I reached out to her yesterday when I found out the weather forecast was for snow. I thought it would make for a nice winter story and also provide my readers with some important information regarding snowmobile safety. The weather channels are forecasting more snow in the coming weeks. This will surely bring out the snowmobiles. It would be nice if all who operate them are aware of the regulations. I am providing the link to Title 23 , the section of Motor Vehicle law that pertains to snowmobiles.
Title 23 : Motor Vehicles Chapter 029 : Snowmobiles, Motorboats, And Water Sports (23 V.S.A. § 3206)

https://legislature.vermont.gov/statutes/chapter/23/029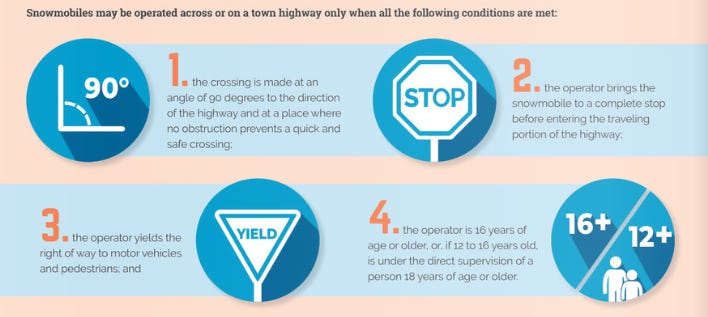 This poster and Title 23 link are provided courtesy of the Norwich Police department.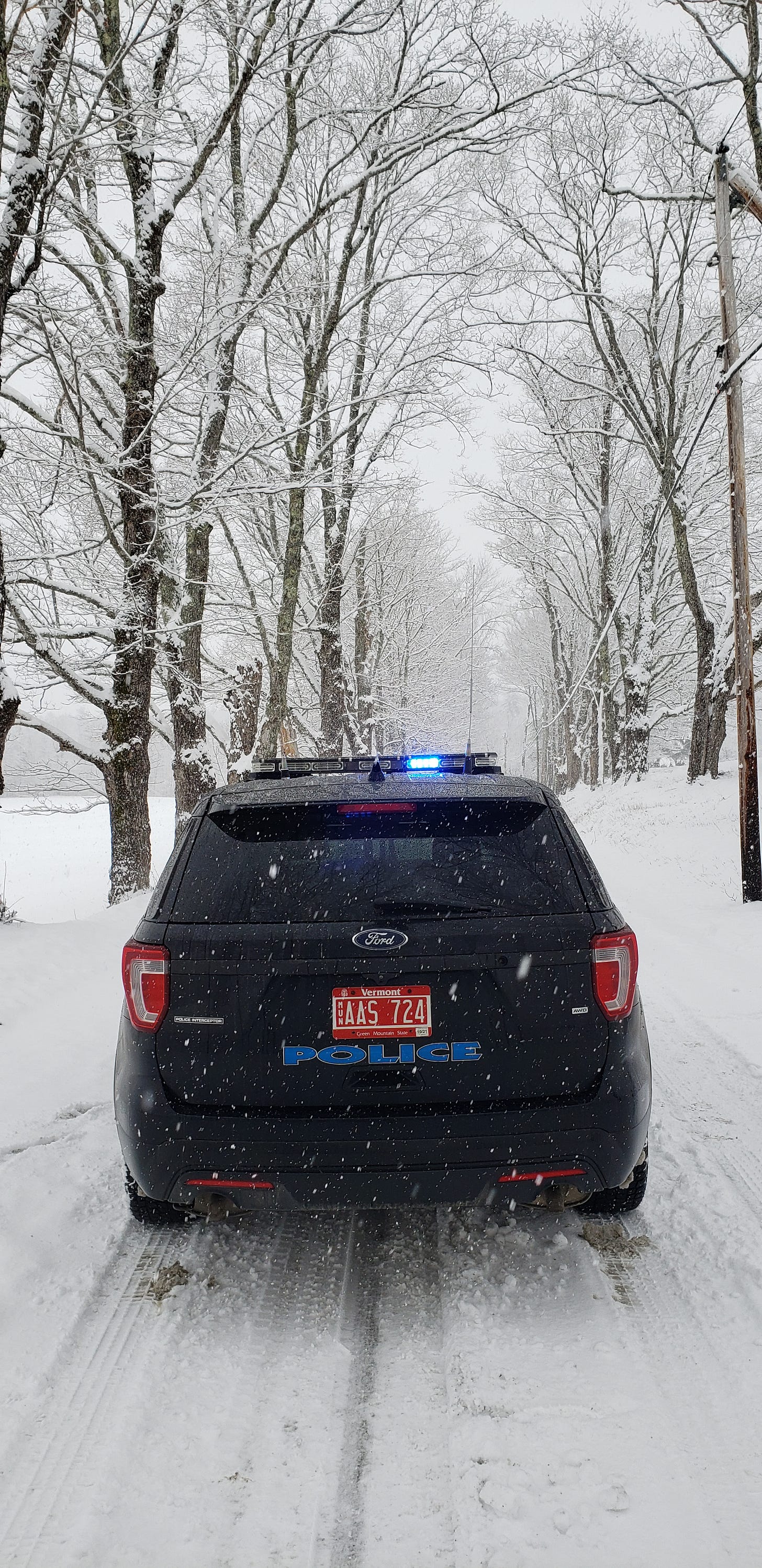 It was the perfect winter snowstorm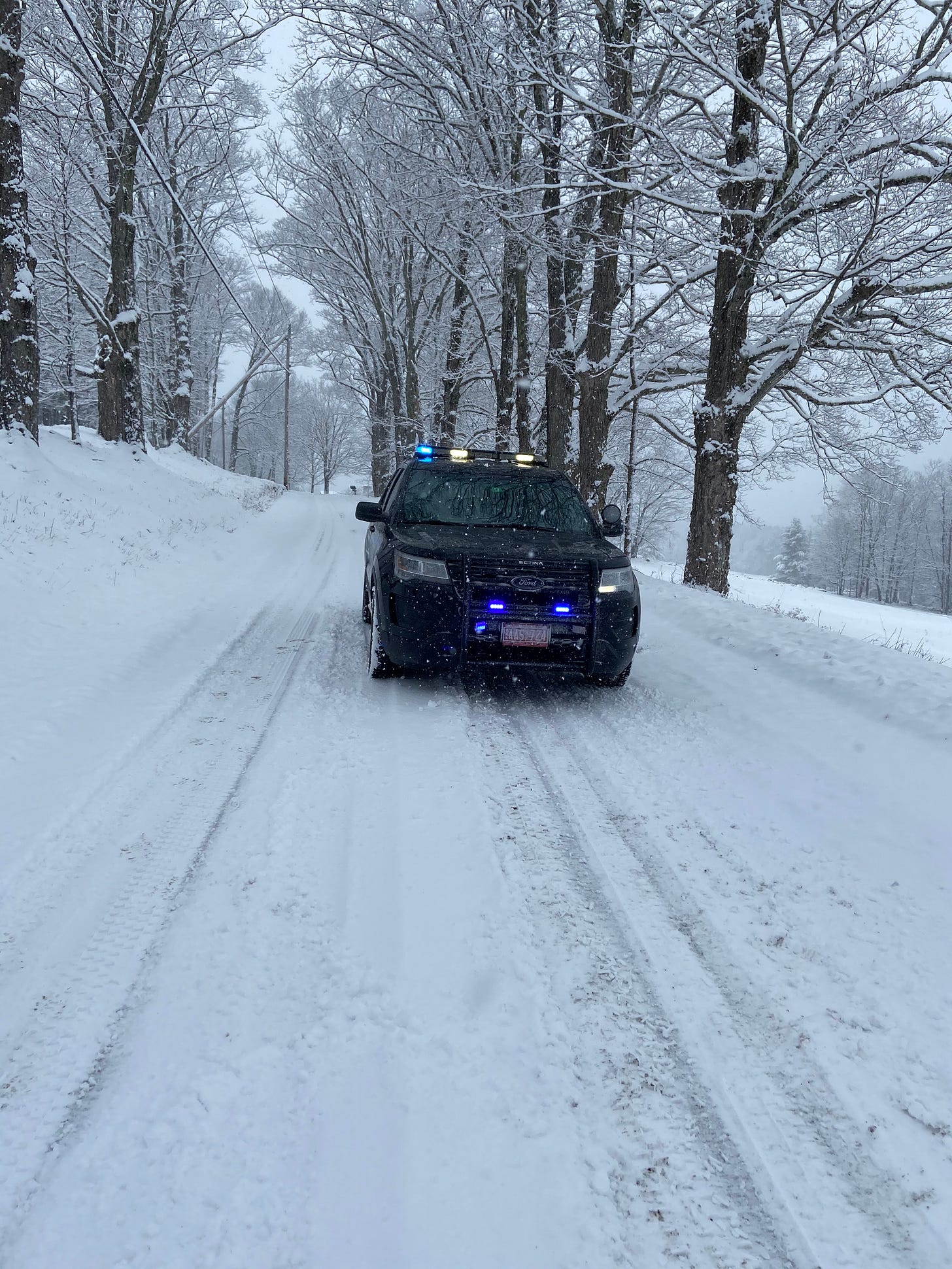 And a crispy clear day to take it all in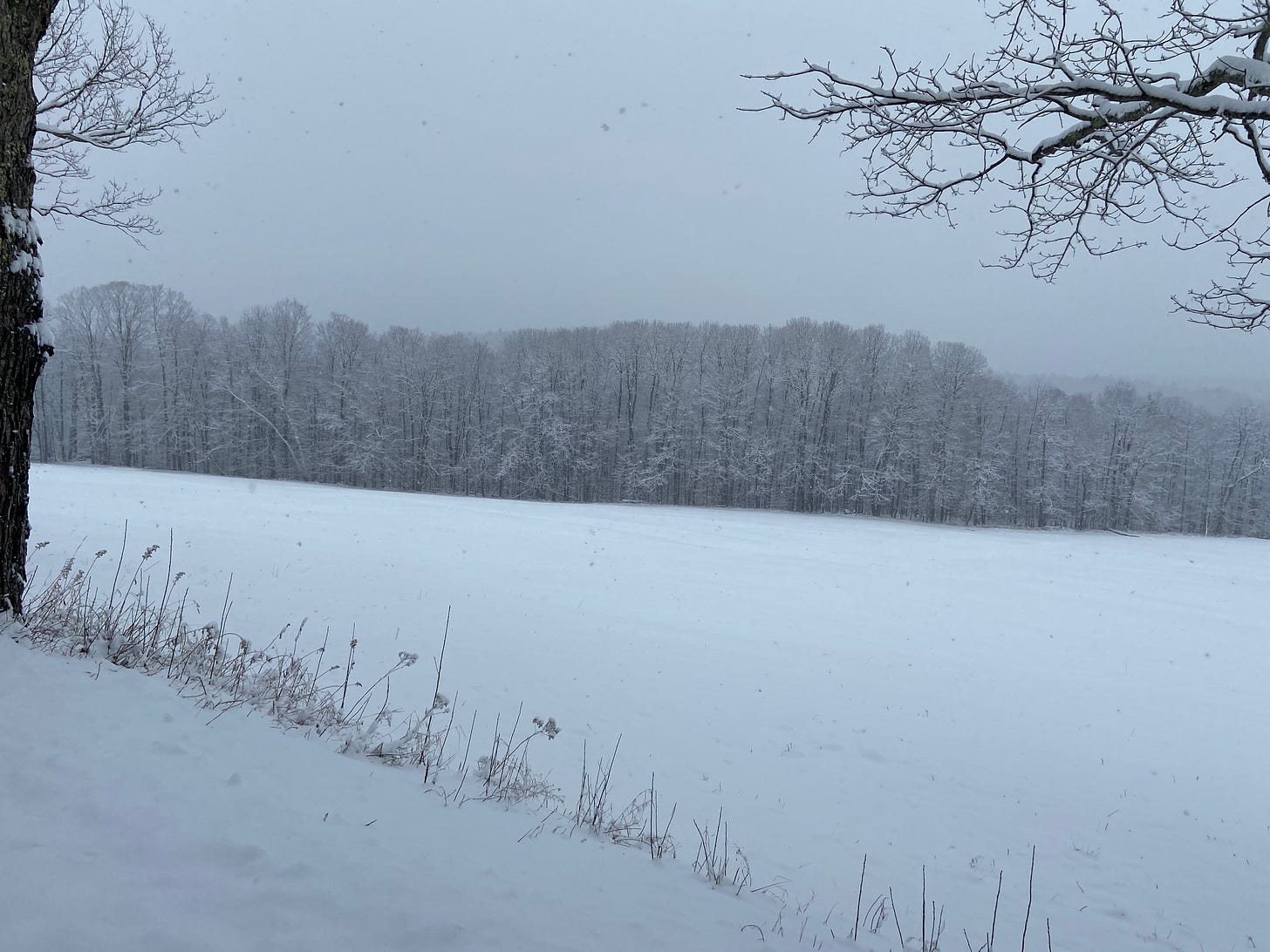 We stopped at a nice spot to take this photo before heading back to town as the Chief had received a call to stop at Dan and Whit's on the way back into town. After a quick stop there, we continued on Main street towards Hanover and at the first set of lights saw a disabled vehicle. We turned the cruiser and headed back to the vehicle to check things out.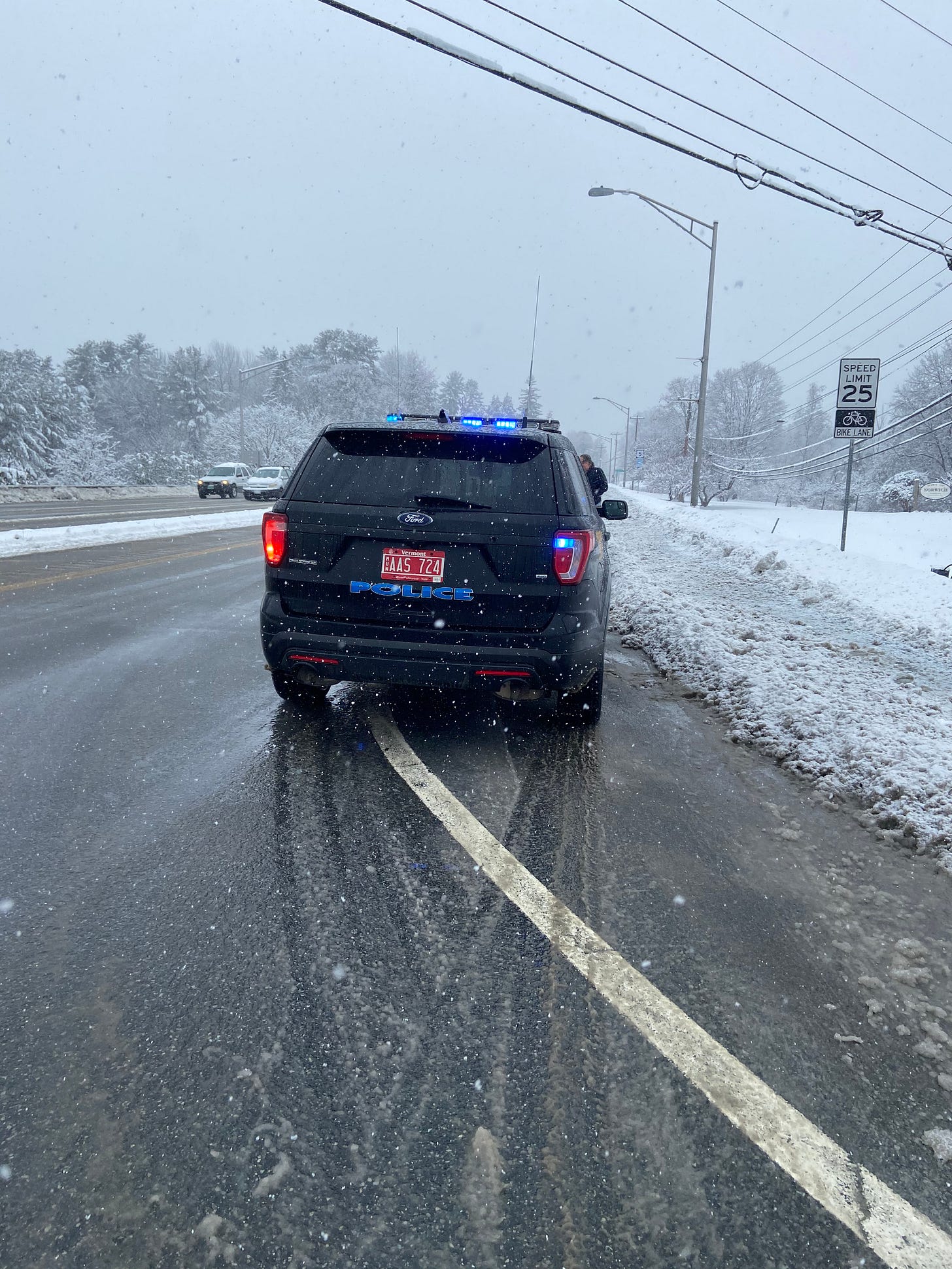 Location is Main Street heading North.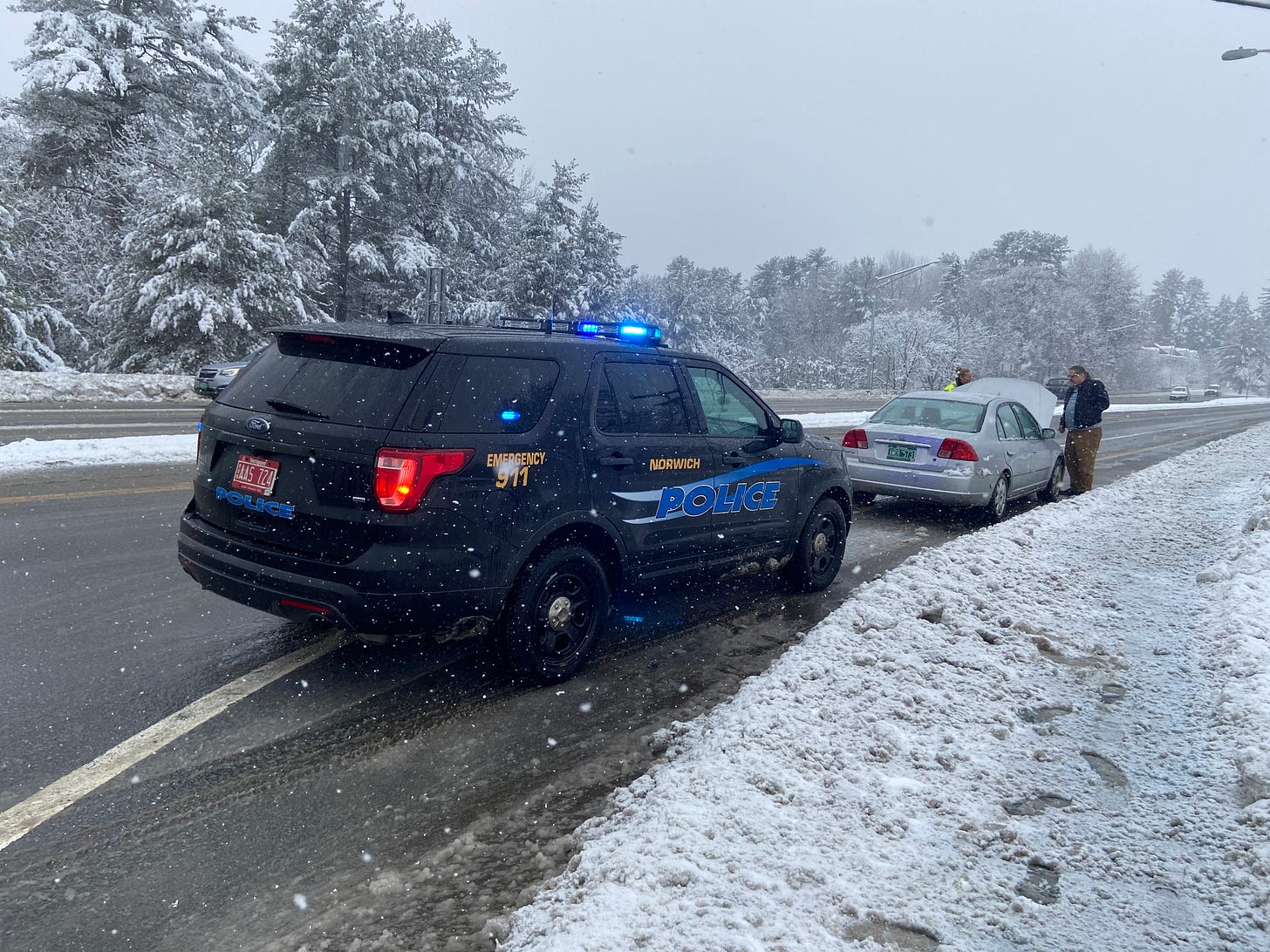 It appears this vehicle is disabled and the Chief is talking with the owners.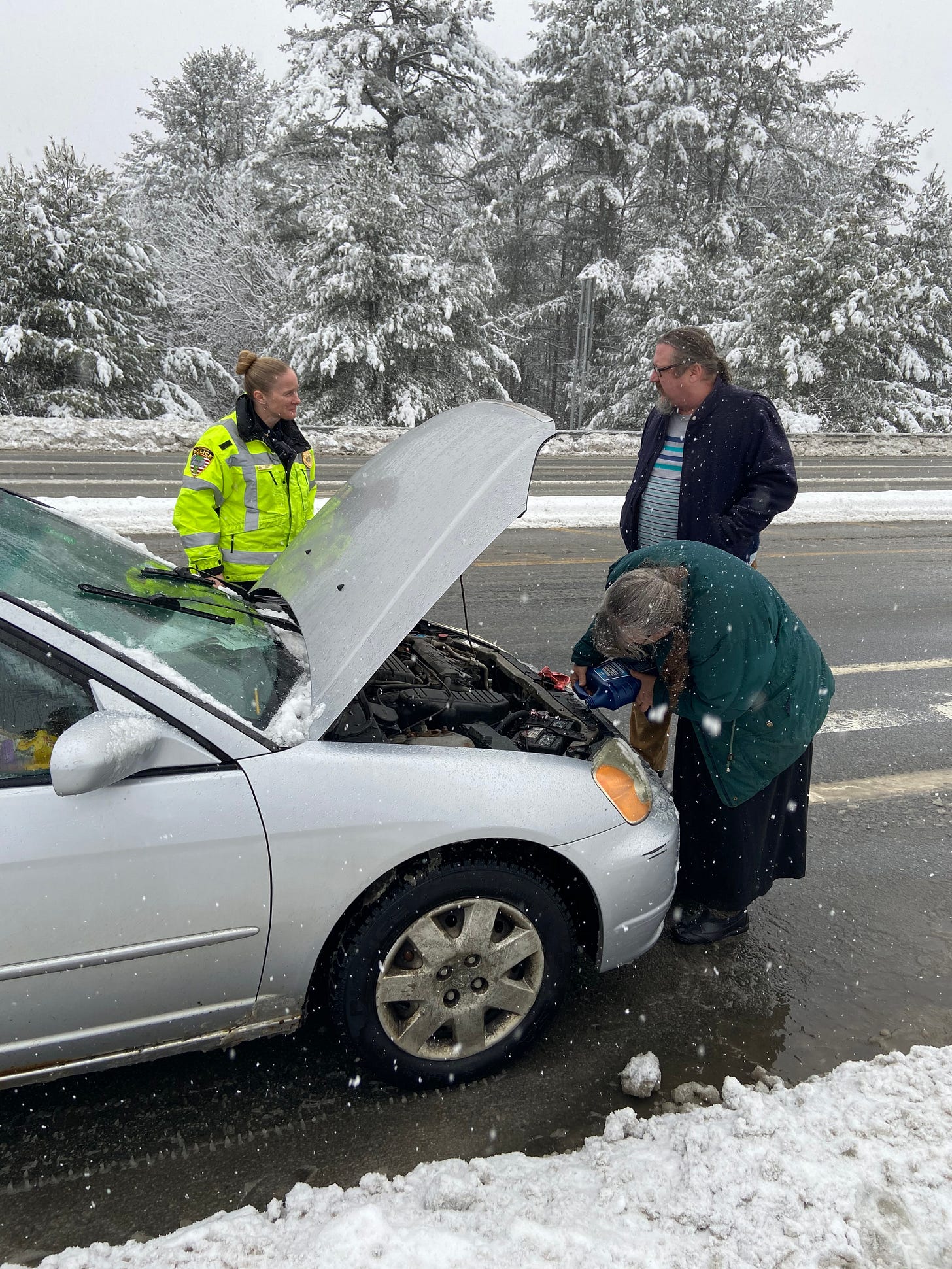 Looks like it needed some antifreeze for starters and then a call to AAA was made. I was dropped off at my vehicle as my tour was over and Chief Frank returned to the scene to assist.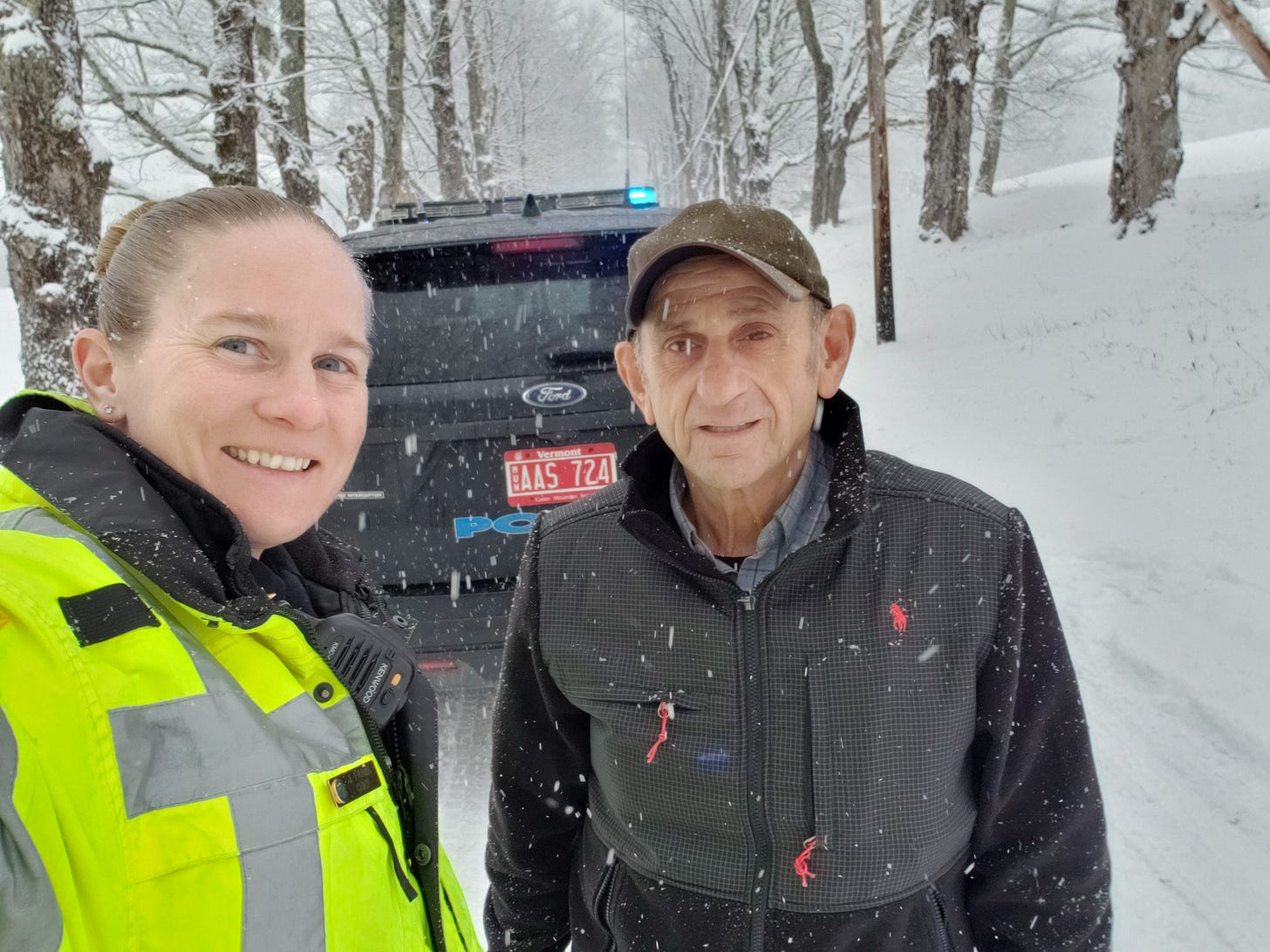 Just another day in Norwich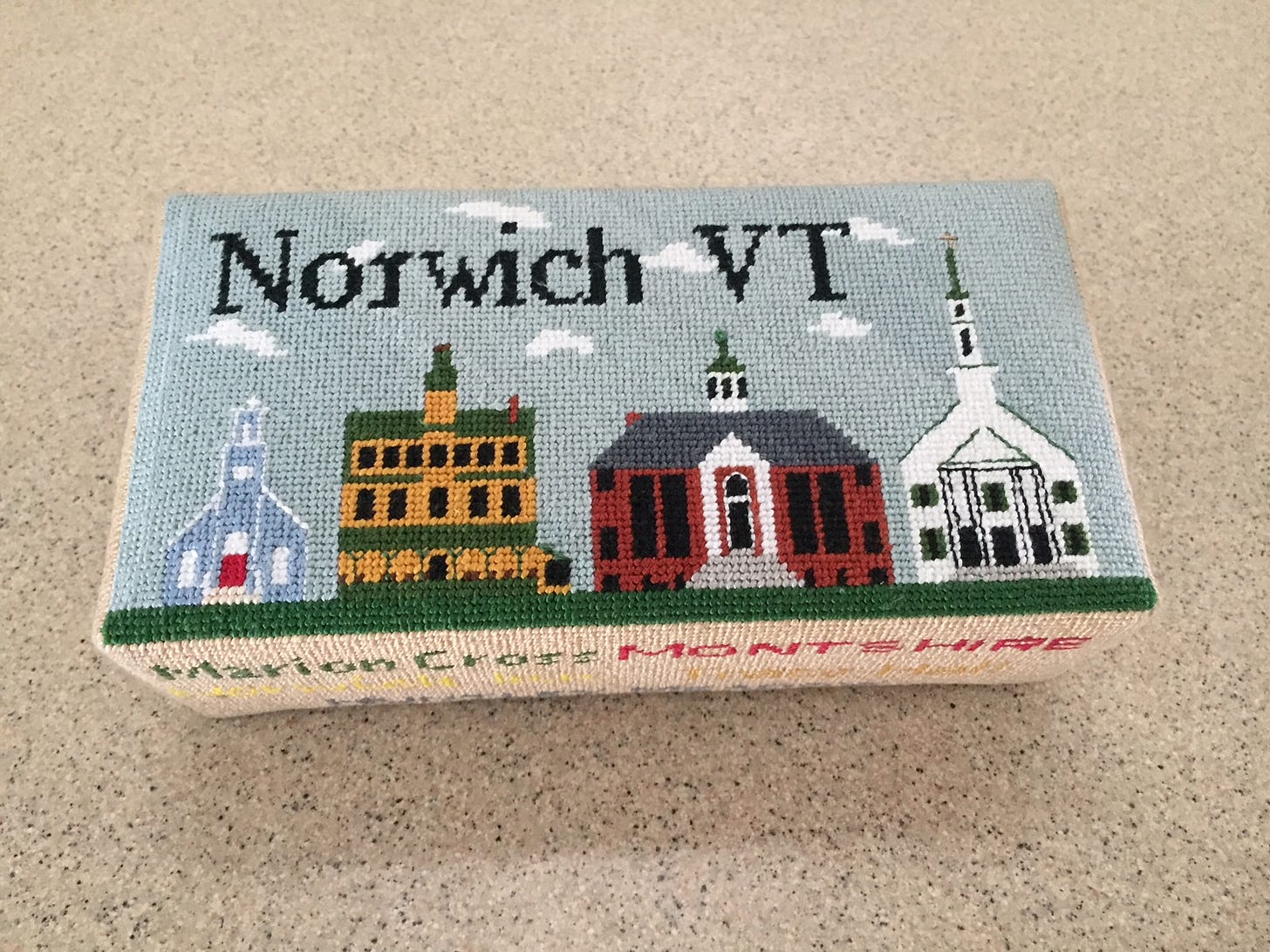 My Logo