Discover more from My Newsletter "about Norwich"
My stories are about people and events in Norwich and sometimes out and about the Upper Valley, The stories are meant to inspire and bring the community together. I will do my best to write positive stories and offer you some informative topics also.
Advance Transit Issues a Press Release today
AT reacts to increase in COVID-19 cases in Grafton County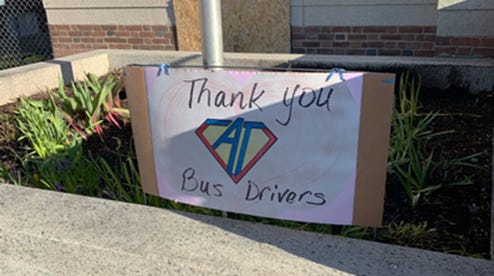 Press Release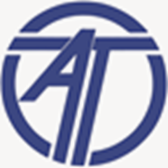 October 15, 2020
From: Advance Transit
Release Prepared by: Gary Daniels, Director of Philanthropy and Marketing, 603-505-1110
Contact for more information: Van Chesnut, Advance Transit Executive Director, 802-356-5851, 802-295-1824 ext. 201
Advance Transit Reacts to Increase in COVID-19 Cases in Grafton County
Because of the elevated COVID levels in Grafton County announced by the State of New Hampshire on October 14th, Advance Transit is implementing rider limits on all buses:
35' Gillig buses                             17 riders (normally buses on the Red and Blue routes)

30' Gillig buses                              13 riders (normally buses on Green, Orange, Brown and Yellow routes)

14' Chevy buses (16 passenger)         8 riders (Paratransit buses)

18' Ford buses                                     10 riders (Hanover shuttle)
The only exception will be for families to allow them on so we are not separating them.

As COVID-19 appeared in the Upper Valley, our immediate concern was the safety of our riders and our drivers. We quickly implemented new safety protocols to mitigate the risks of the virus. These protocols started with enhanced daily cleaning and disinfecting procedures for all vehicles and facilities. Every day all AT buses are disinfected with a handheld fogging machine, covering all interior spaces for both riders and drivers. Vital Oxide, the disinfecting agent, has been approved by the EPA for use against SARS-CoV-2, the coronavirus that causes the Coronavirus Disease 2019 (COVID-19). With fogging, all surfaces are disinfected including seats, windows, arm rests, stanchions, grab handles as well as all surfaces in the driver's area such as the steering wheel, all switches and knobs, the radio and driver's seat. In addition, all walls, ceilings handrails, and windows…any surface that can be touched…are regularly wiped down with Clorox or Vital Oxide solutions. Seat fabric also receives an extraction cleaning, much like steam cleaning a carpet.

Each morning the interior of AT's facility in Wilder is also sprayed with the Vital Oxide disinfectant. To maintain social distancing, the driver break room has been moved to a much larger conference room and the numbers of drivers in any room is limited. Each morning all employees are screened with a temperature check and are expected to wear a mask when moving the throughout the facility. All visitors are asked to wear a mask upon entering.

Advance Transit has completed the installation of physical barriers between passenger seat rows on all AT buses. The main way that the COVID-19 virus spreads is from person to person through respiratory droplets when people cough, sneeze or talk. The installation of the plastic barriers is for the protection of our riders. Passengers play a role that is equally important as the precautions AT takes for its buses. First and foremost, riders are asked to stay home when they are sick or have the symptoms common to the COVID-19 virus or the flu.

All riders are required to wear a mask on all AT buses throughout their ride; masks should not be removed when on the bus.  And, prior to entering the bus and touching any surfaces in the bus such as seats, grab straps or stations, passengers should sanitize their hands. Once on the bus riders should plan where then will sit so they can socially distance. If the bus is crowded, the rider should leave, and wait for another bus. On some routes AT has added additional buses wherever staffing and vehicle availability is possible. 

AT is concerned about the safety of our riders and our employees. We will continue to diligently work to prevent or minimize the transmission of the virus that causes COVID-19. We appreciate the support of our riders through their compliance with required safety practices. Remember to wear your mask.