Discover more from My Newsletter "about Norwich"
My stories are about people and events in Norwich and sometimes out and about the Upper Valley, The stories are meant to inspire and bring the community together. I will do my best to write positive stories and offer you some informative topics also.
American Legion toast to the military services event
A New Year toast to the services and a welcome to all who attended.
There was lot's of excitement a while ago at the American Legion Hall as the annual toast to the services event got underway. The toast of the services celebration is a toast to all the military members and their branch of service and wishes for a healthy and happy new year. I was not feeling well that evening so was not in attendance but am writing this story with the photo's that I received to give you an opportunity to see what the evening was like. (photos courtesy of Gary Degasta.)
There were some guest speakers in attendance, Town manager, Herb Durfee gave a quick talk on the Budget in Norwich and how it relates to the various projects that might be planned in the future.
Patricia Crimmin from Bayada was in attendance to speak about the services of that agency.
The commander Jim Harlow then gave out certificates to several deserving members.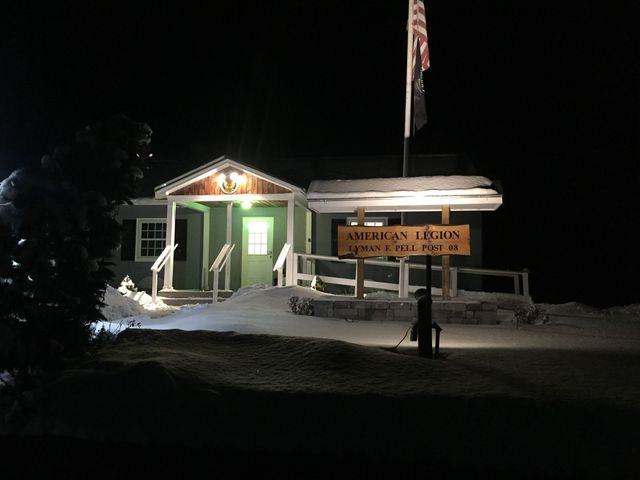 Our home away from home, and yes we will leave the light on for you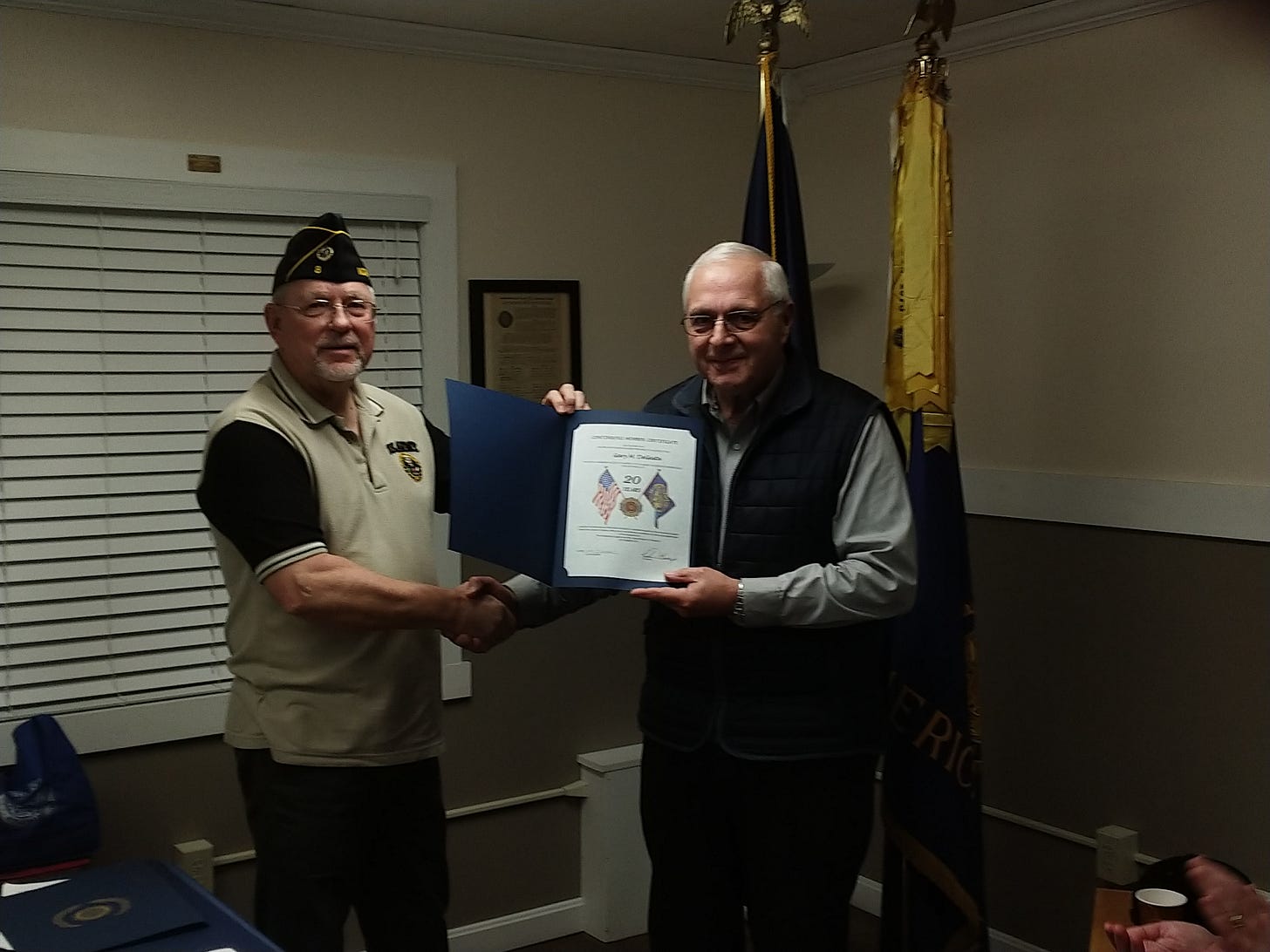 Gary De Gasta receives his award for 20 years of service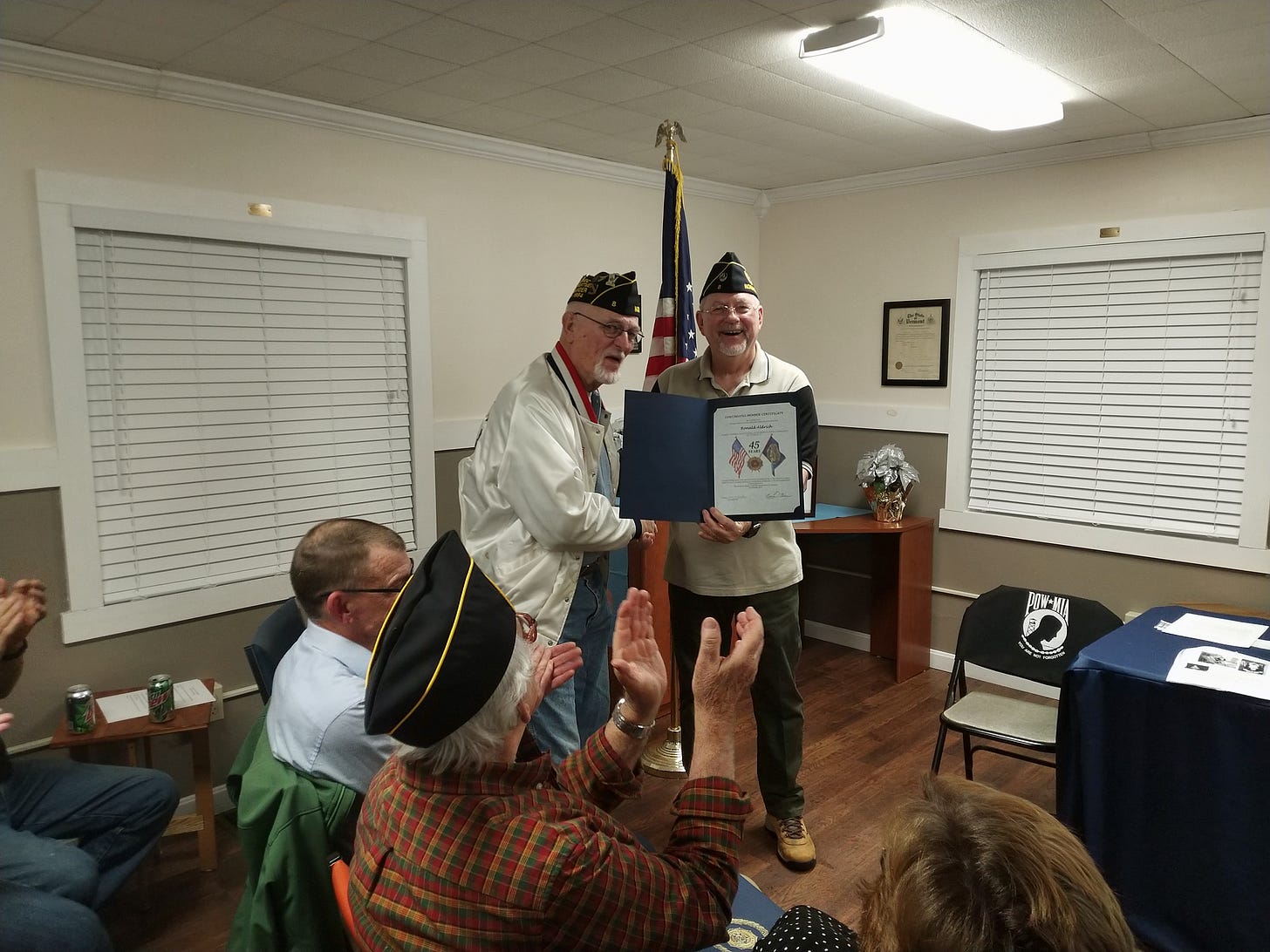 Ronald Aldrich achieved a 45 years of service certificate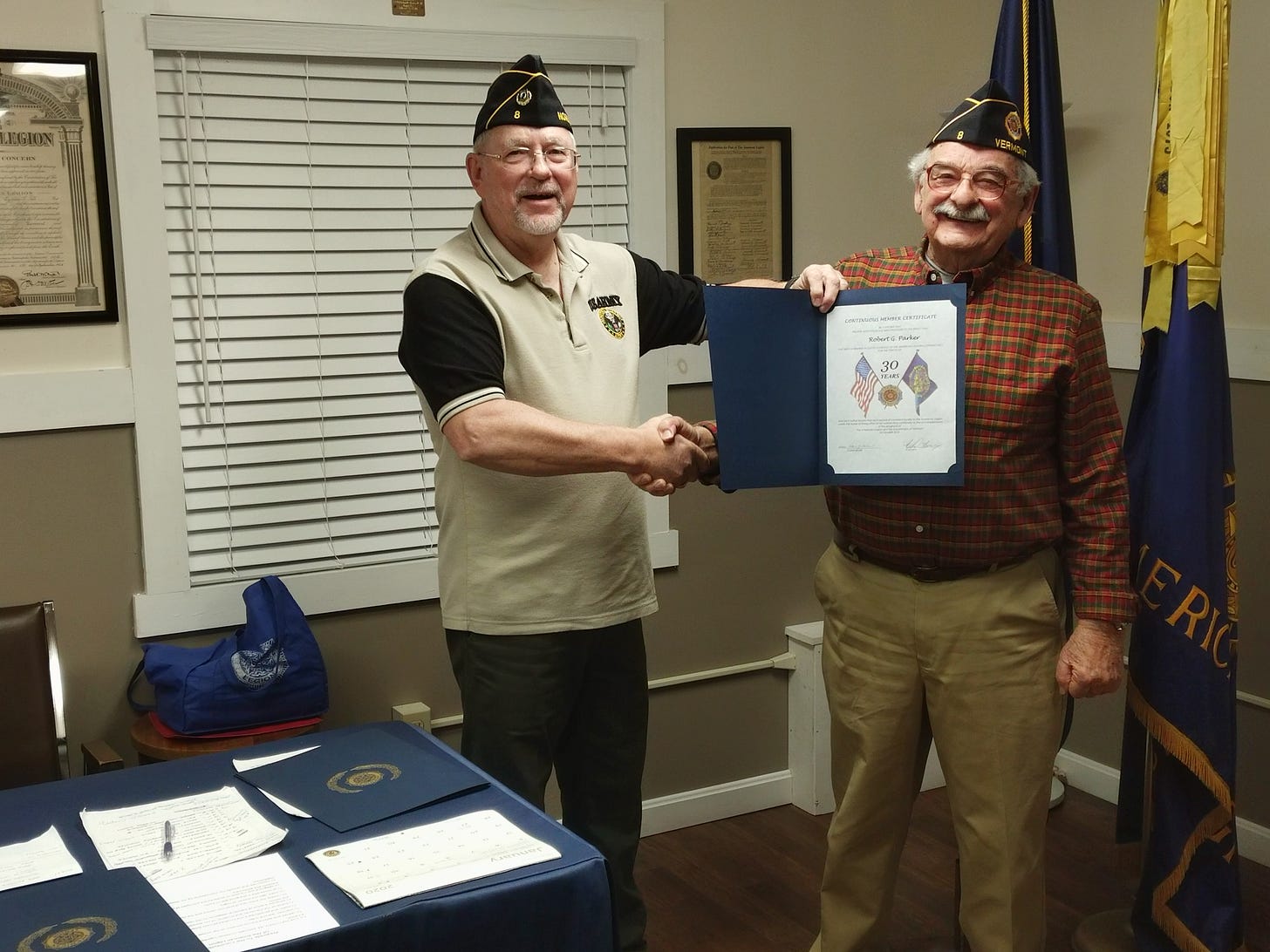 Robert Parker received his 30 year service certificate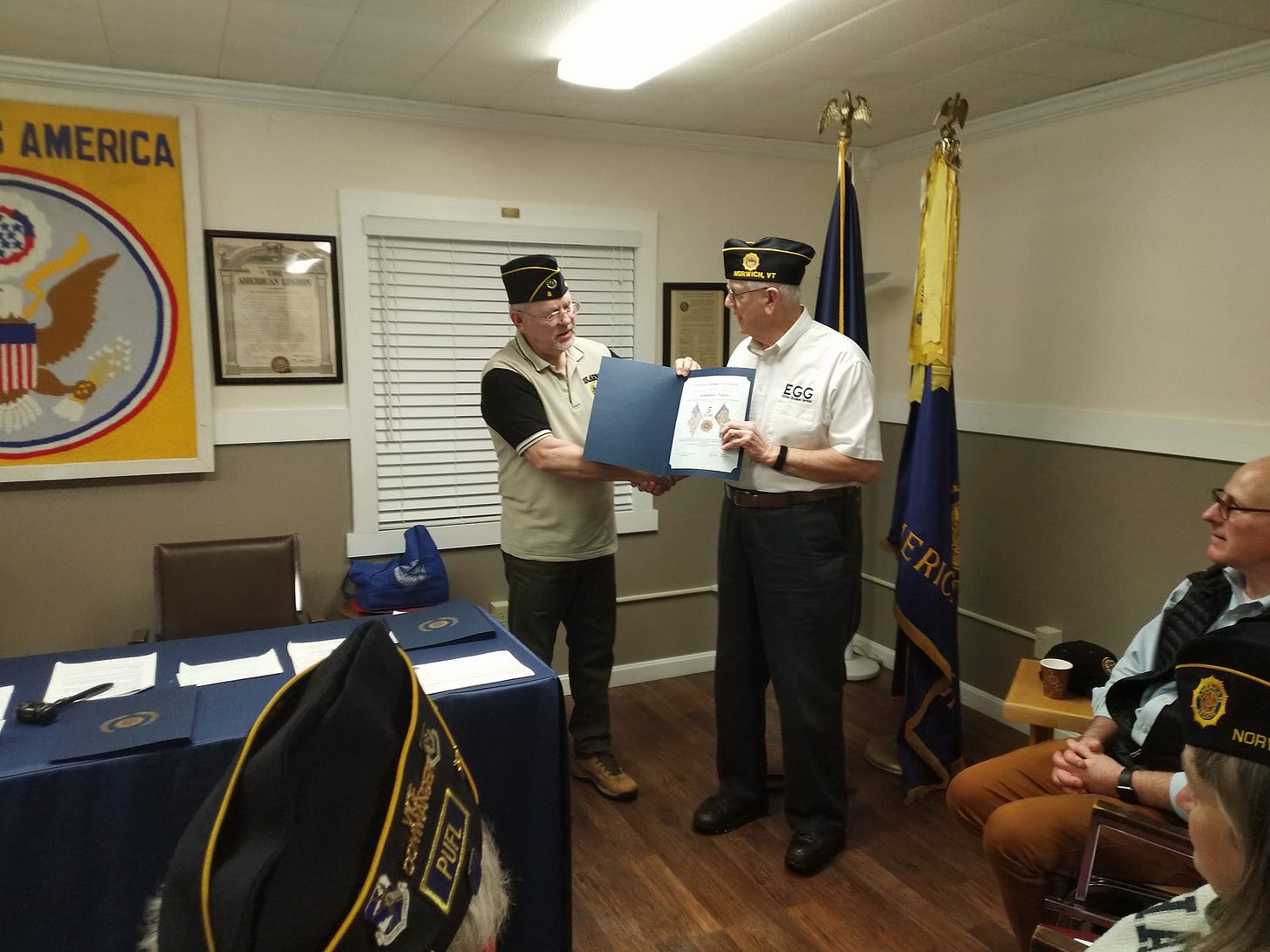 Kenneth Pelton recieves his 5 year award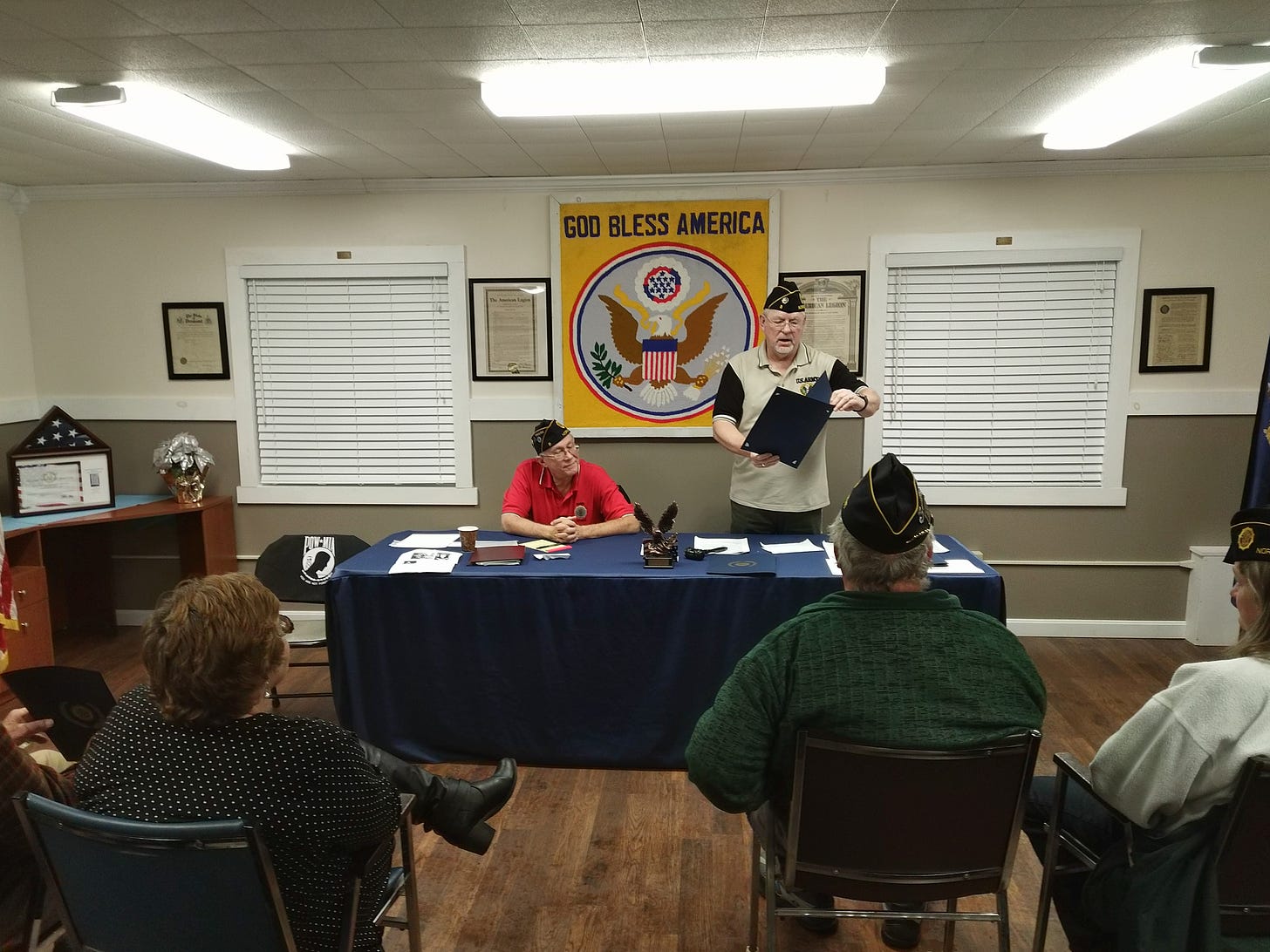 That could be mine but I was told it's in the mail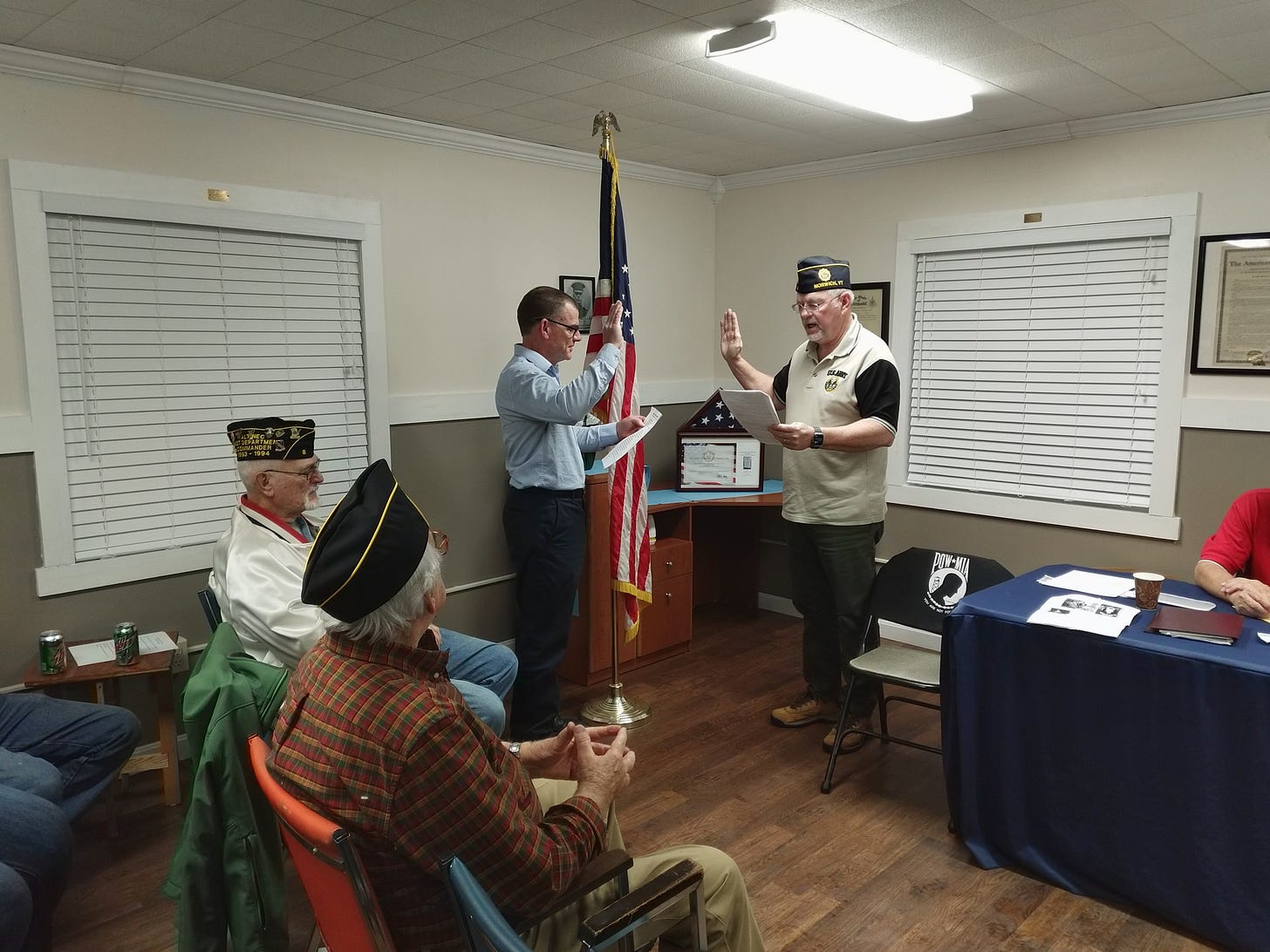 Steve Bingel is being sworn in as a new member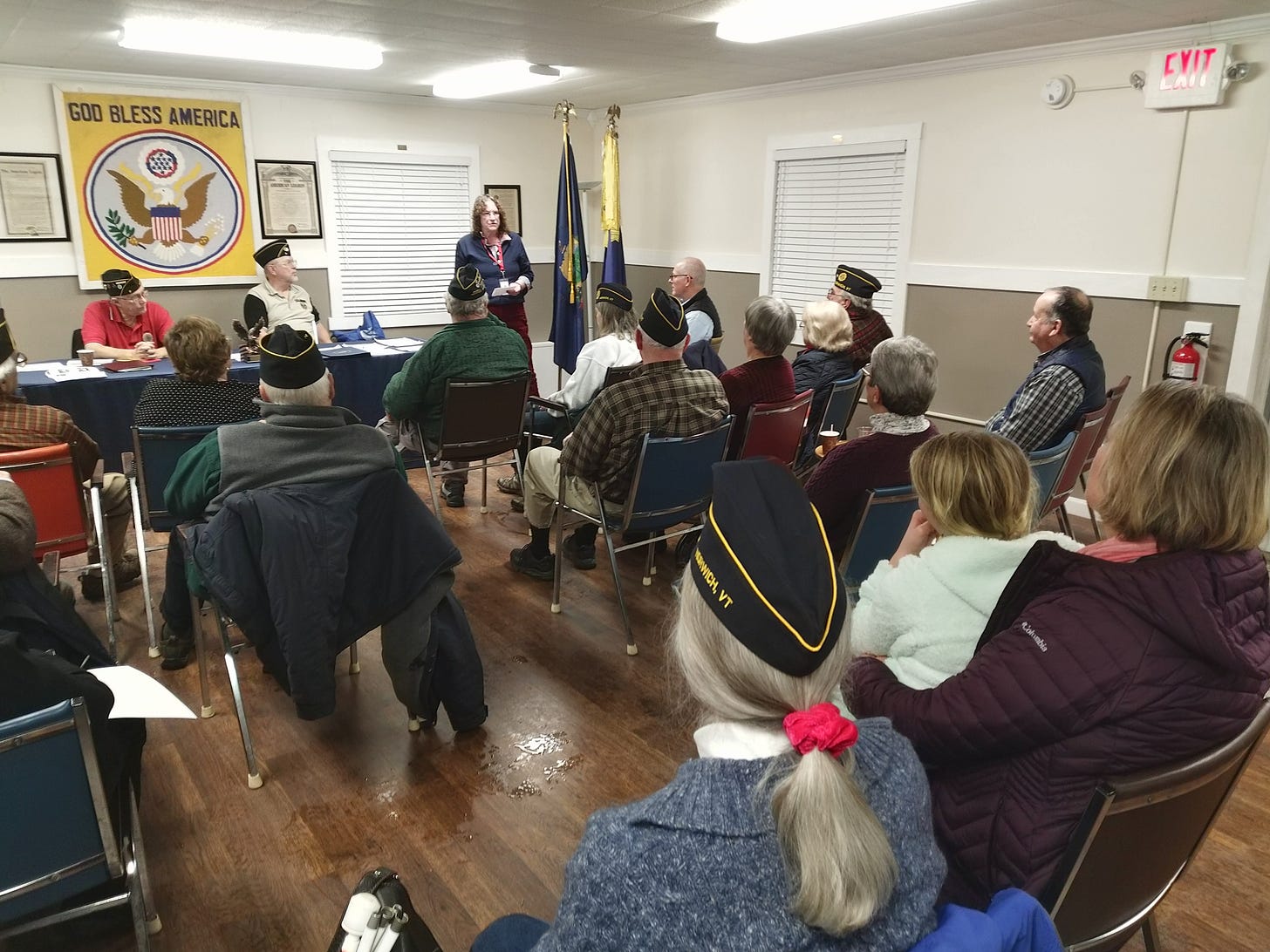 A talk about Bayada Services from Patricia Crimmin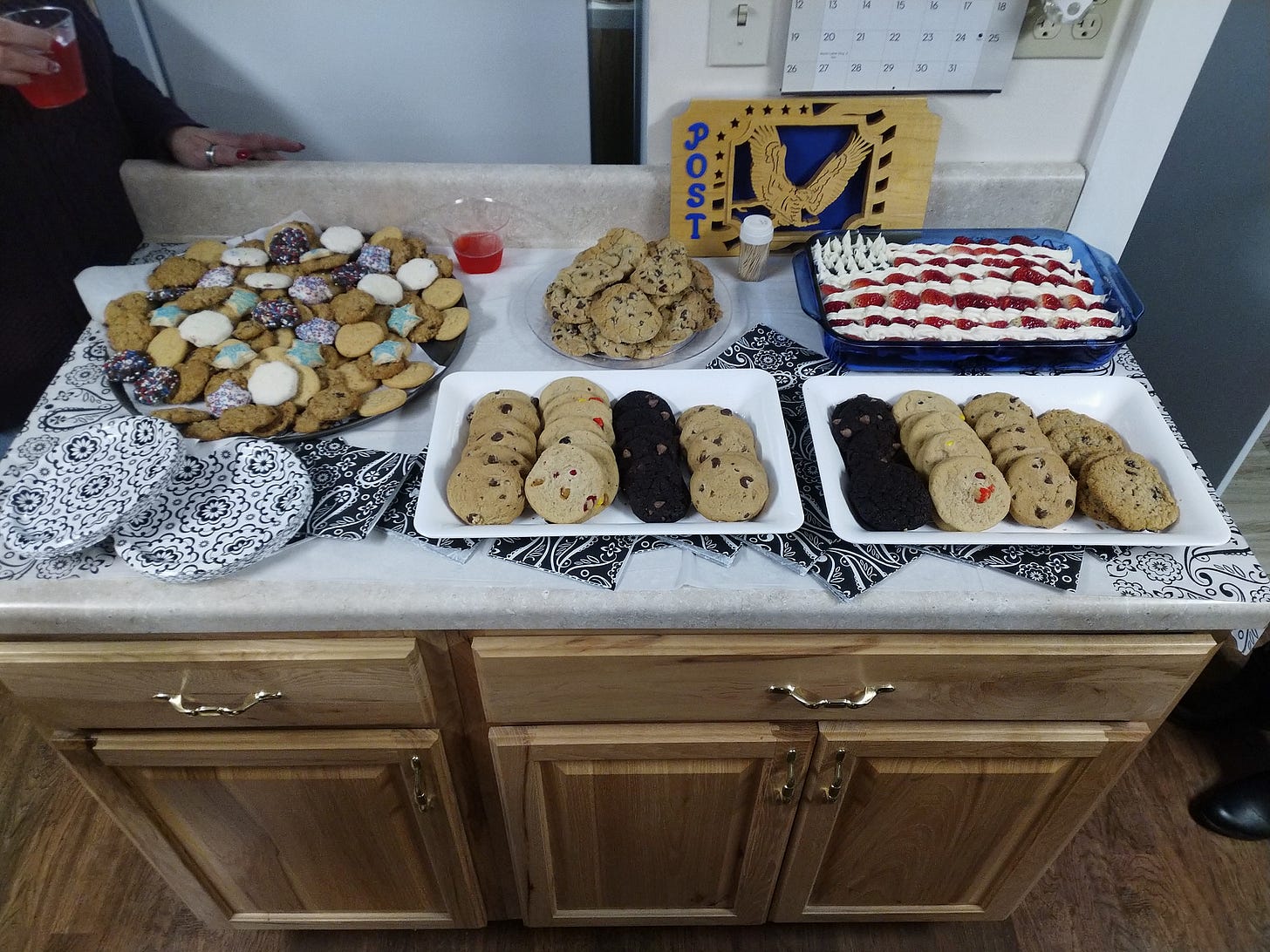 And a nice assortment of cookies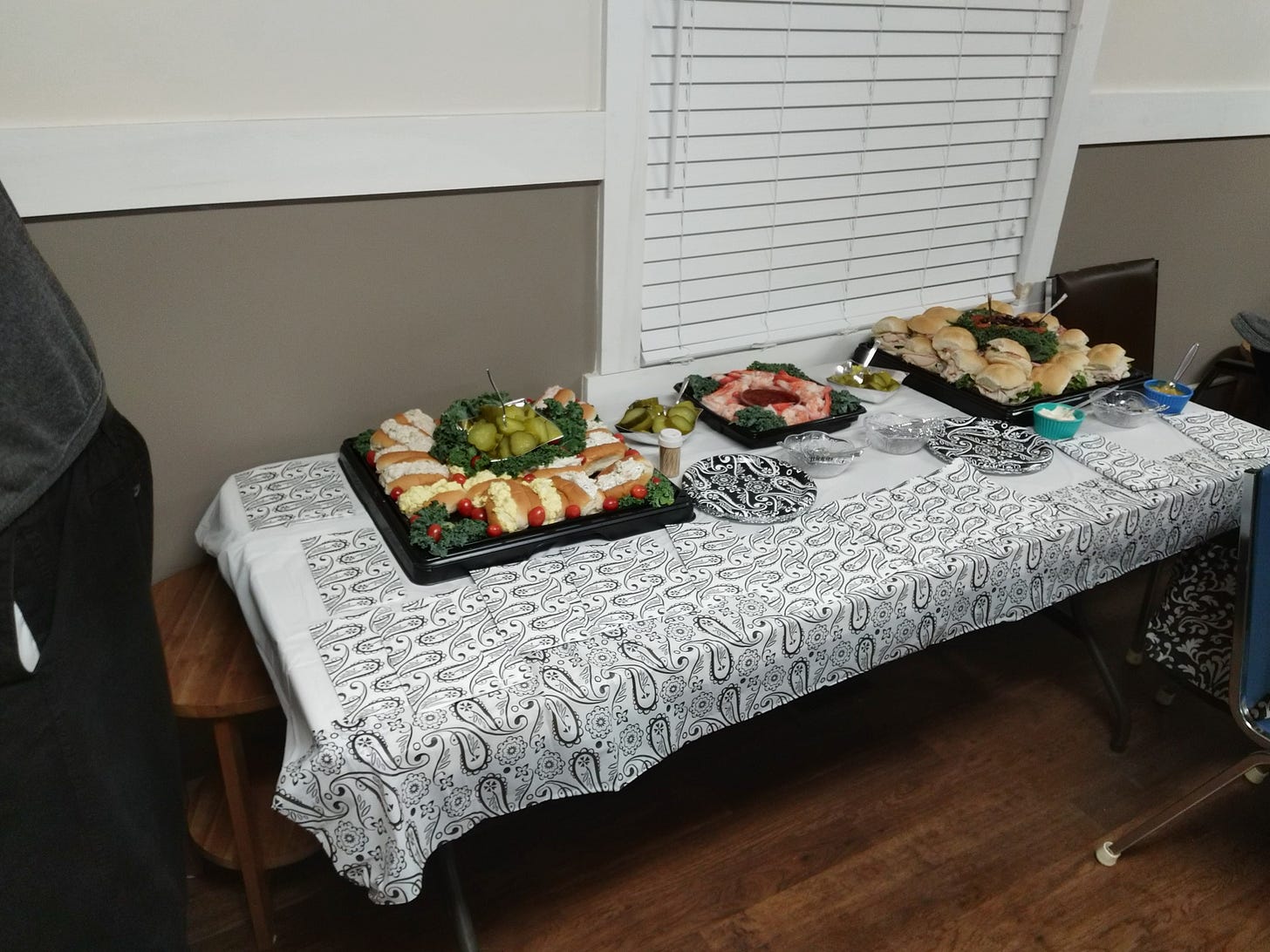 Oh my ! look at all the goodies. I always miss out on the good food meetings.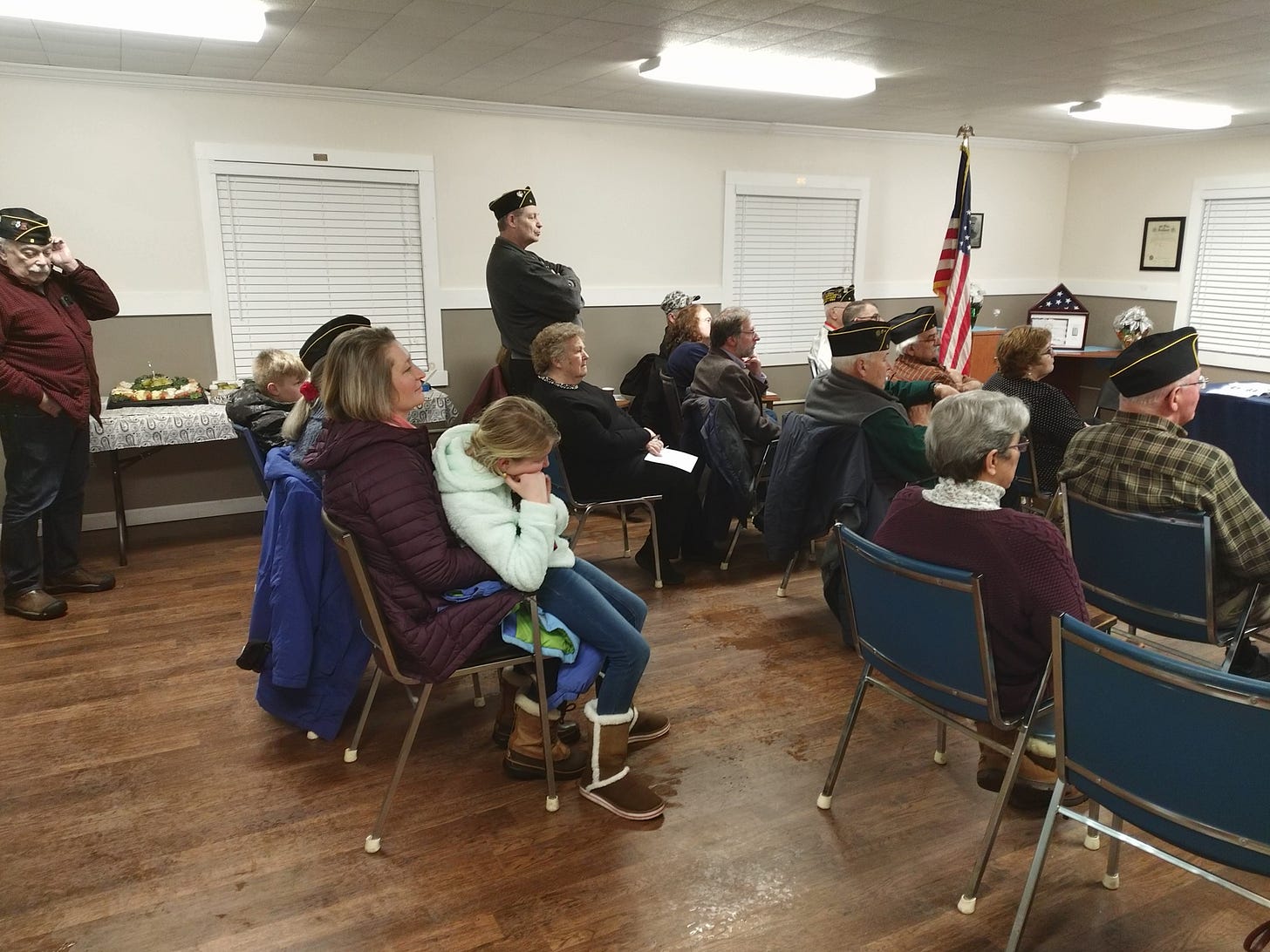 Who are they listening too?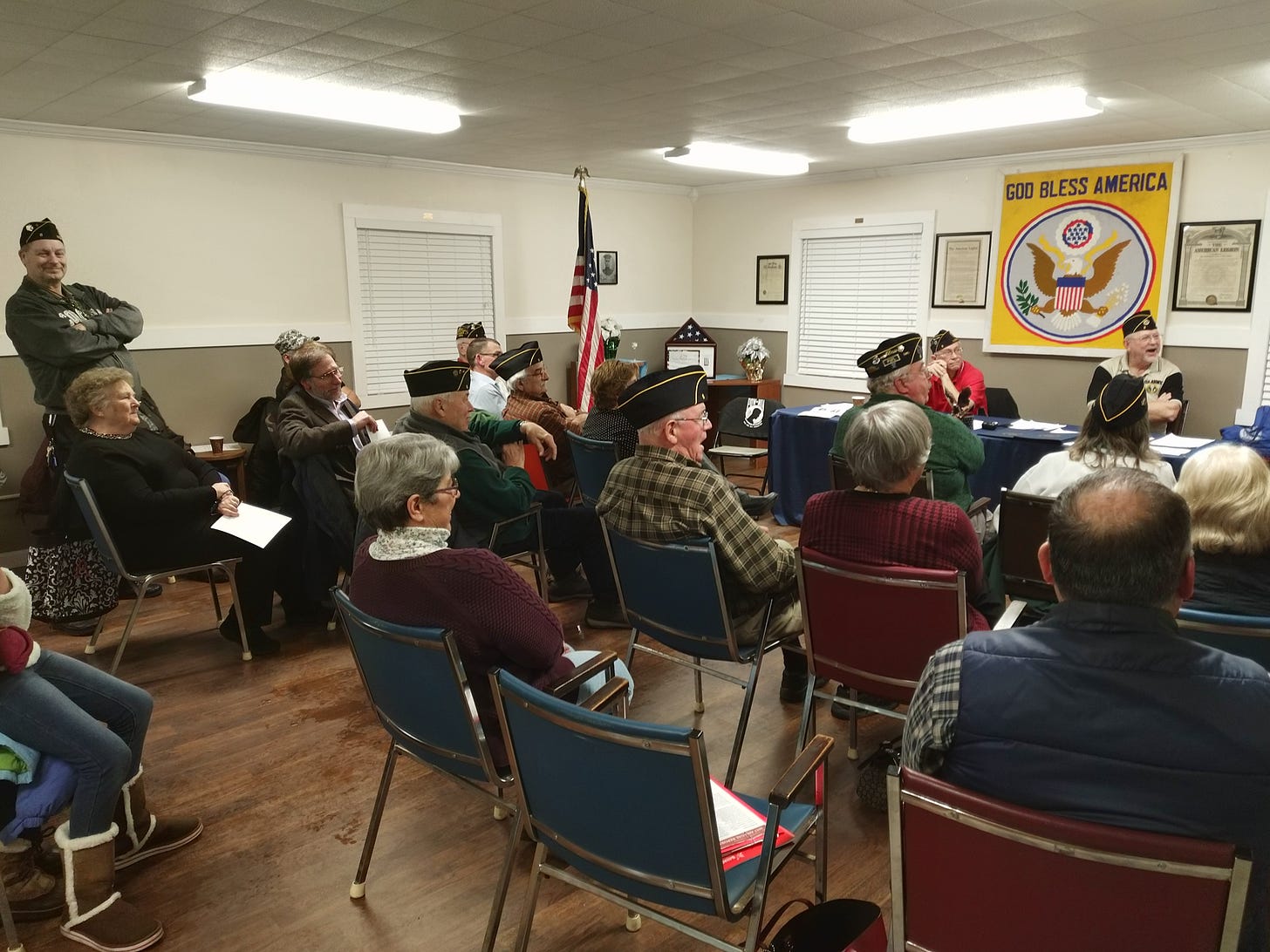 We may never know but there sure was some humor there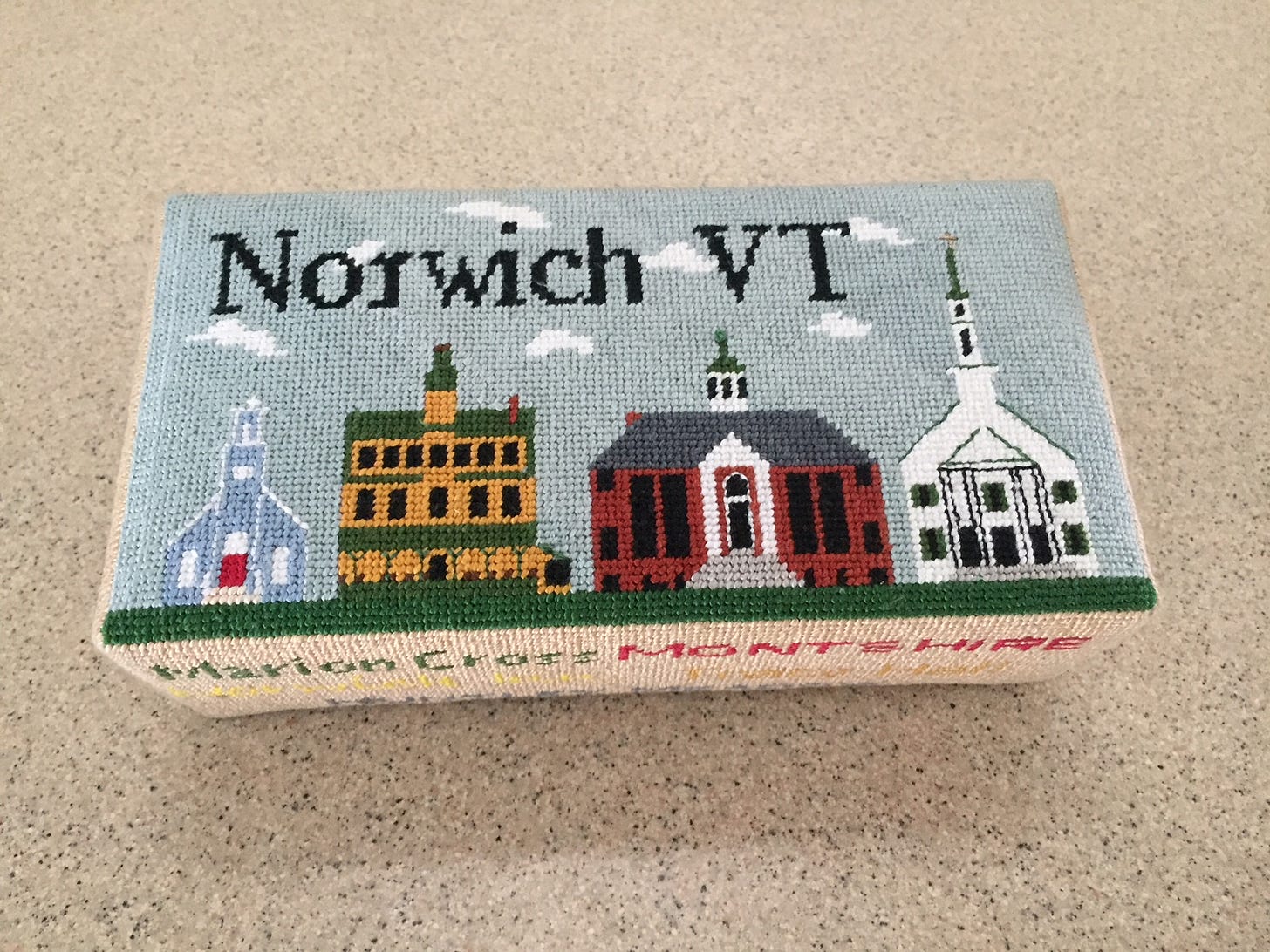 My Logo