Bike to School day COVID Style with a new route to school for bikers.
This should minimize traffic disruptions and ensure a safer event.
Hello all,
I would like to share two announcements with you regarding the Bike to School day that is scheduled for this Wednesday, October 7. One announcement is from Alexa Manning, MCS PTO President/Co-Chair and the other is from Police Chief Jennifer M. Frank. I am posting both as they both have pertinent information for you.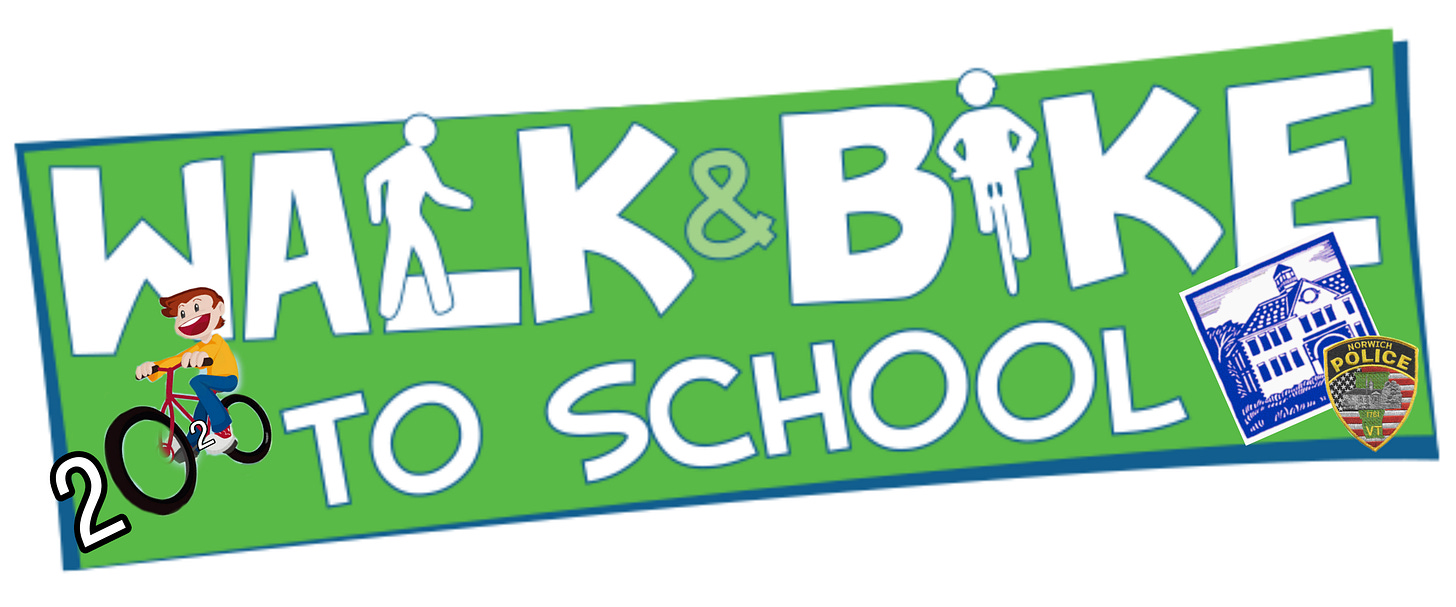 21. Marion Cross Bike to School Day this Wednesday
From: Marion Cross PTO <marioncrosspto@gmail.com>
Date: Mon, 5 Oct 2020 13:56:41 -0400

On behalf of the Marion Cross School PTO, I would like to let the community
know that the MCS Fall Bike to School Day will take place this Wednesday,
October 7th.  Like most things this year, Bike to School Day will be
different than in years past.  The MCS PTO has worked closely with Chief of
Police Jennifer Frank, as well as MCS Nurse Pam Hausler, and MCS Principal
Shawn Gonyaw, to create a fun, SAFE event during these pandemic times.

Here is the map of the new route: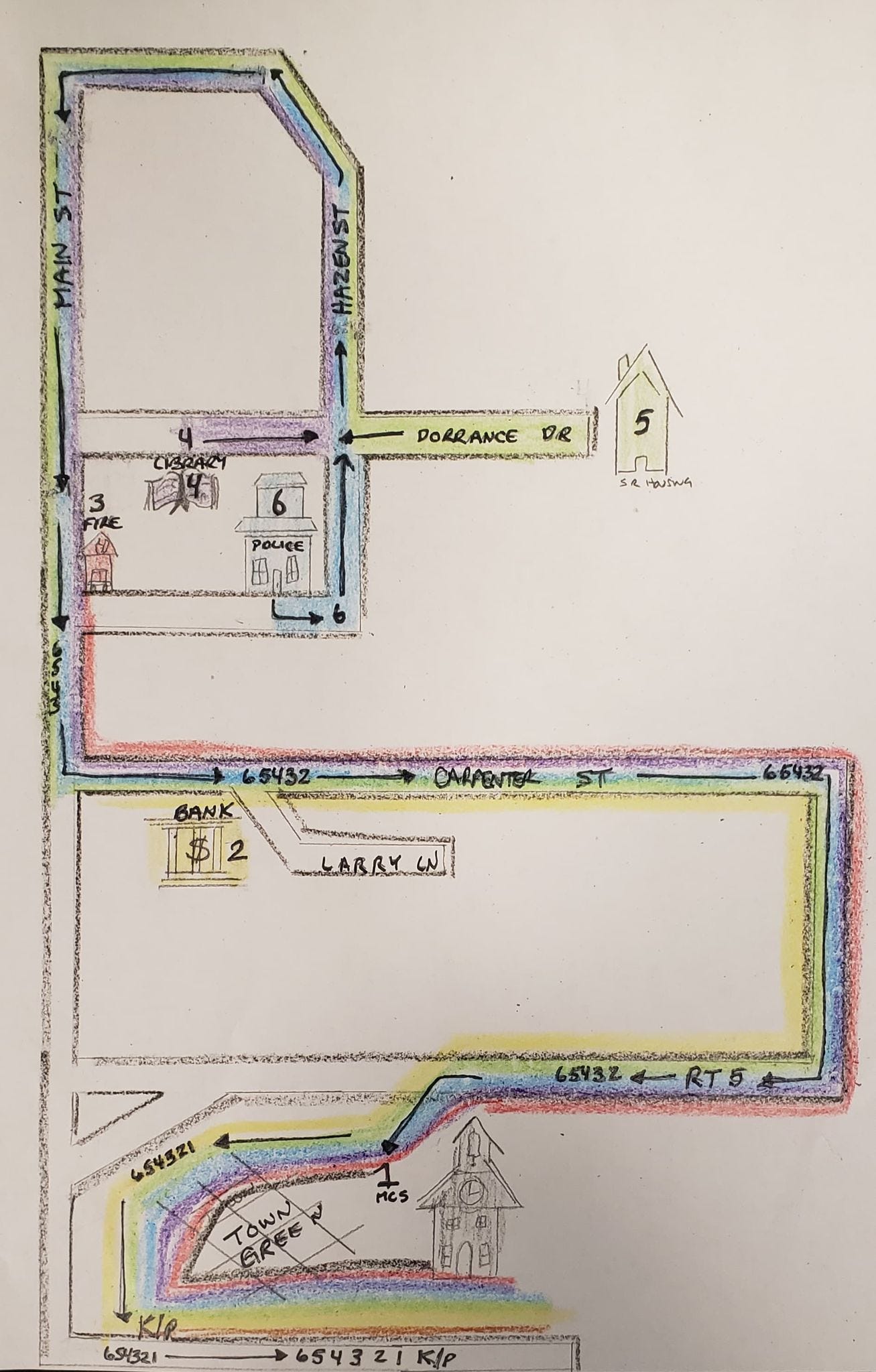 Students will be starting at different locations along the route, with the
oldest students biking the longest distance.  Each grade will bike in a
single file line, and the next grade will follow behind once the grade
before them passes.  We have a small army of dedicated parent volunteers to
help at each step along the way, and Principal Gonyaw and Chief Frank will
be on hand as well.  The ride will begin at 7:40 am at the Police Station,
and we anticipate arriving at MCS at approximately 8:00 am.

Unlike in past years, the route will not be primarily on Main Street and
will instead utilize much of Hazen and Carpenter Streets.  We hope this
re-routing will minimize morning traffic disruptions due to the longer time
it will take for a single-file line to complete the ride to MCS.  If you
would like to view the map, you can do so here
https://drive.google.com/file/d/
14K5iBzBAESOfBKZjF26-2w7o-YNb9FmI/view?usp=sharing
.

On behalf of the PTO and all the families participating in Bike to School
Day, we thank you in advance for your support, as well as your patience,
Wednesday morning so our students can participate in this cherished MCS PTO
tradition.

Thank you!
Alexa Manning
MCS PTO President/Co-Chair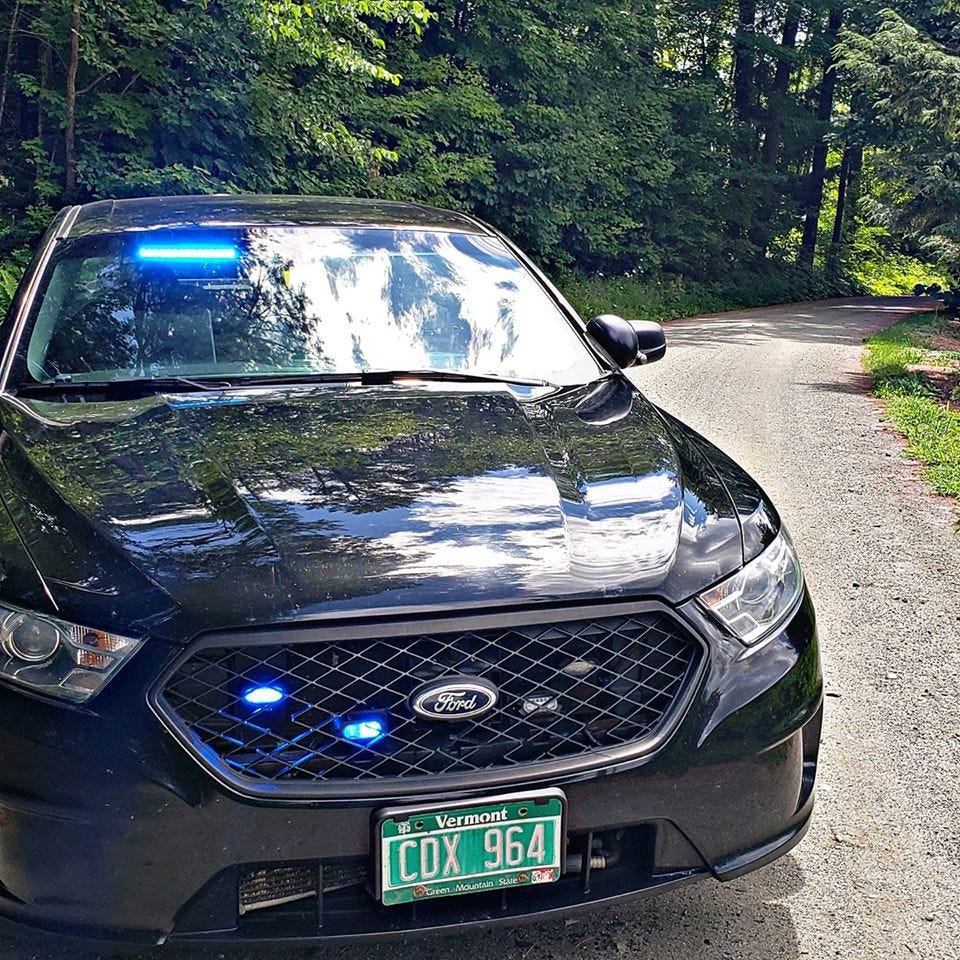 They will be escorted to school safely with the chief in the lead and many volunteers along the route to ensure safety.
23. Bike to School Day – 10/07/2020 – 7:30a-8:30a
From: "Frank, Jennifer" <Jennifer.Frank@vermont.gov>
Date: Mon, 5 Oct 2020 19:52:40 +0000

Bike to School Day – 10/07/2020 – 7:30a-8:30a

On Wednesday, October 7th, the longstanding tradition of "Bike to School Day" will continue… with a few special COVID-19 modifications.  Once again, the children from Marion Cross School will have an opportunity to Bike, Skate, and Roll to school for the annual Bike to school Day.  Although traditionally this event begins at Huntley Meadows, this year will be a little different to allow for social distancing.  Students will be congregating by grade and classes in various pre-assigned spots throughout the community and then joining into the event one at a time in a single file line that allows for spacing between each of the cyclists.  Motorists are encouraged to plan ahead as traffic will be impacted on Main Street, Hazen Street, Carpenter Street, and on Church Street near MCS.  Please drive slowly as our 6th graders lead the pack in a homemade bike lane designed specifically for this event, and be extra cautious of our little ones who are just learning to master the skill of bike riding and may take a little more time to travel the route.

TIMES:
7:20am – 7:40am:  Student drop off at assigned locations
7:40am:  Bikers begin the route:
- Bike from the Norwich Police Department down Hazen Street
- Hazen Street onto Main Street (sidewalk)
- Main Street to Carpenter Street
- Carpenter Street to Church Street
- Church Street to Crosswalk
- End at Marion Cross School

Thank you for being patient with our Norwich youth as they work to continue on our town traditions, with special considerations and modifications to account for COVID-19 mitigation efforts.
#BikeToSchool


Chief Jennifer Frank, Norwich, VT Police Department
10 Hazen Street / P.O. Box 311, Norwich, VT 05055
(802)649-1460 (Office), (802)649-1775 (Fax)
Jennifer.Frank@Vermont.gov