Discover more from My Newsletter "about Norwich"
My stories are about people and events in Norwich and sometimes out and about the Upper Valley, The stories are meant to inspire and bring the community together. I will do my best to write positive stories and offer you some informative topics also.
Canada's Worst Nightmare
The smell of sap boiling is in the air
This is 1 of 4 stories that I did about 2 years ago on another platform and I will share them with my readers. You will need to read all 4 in order to get the real "maple" flavor.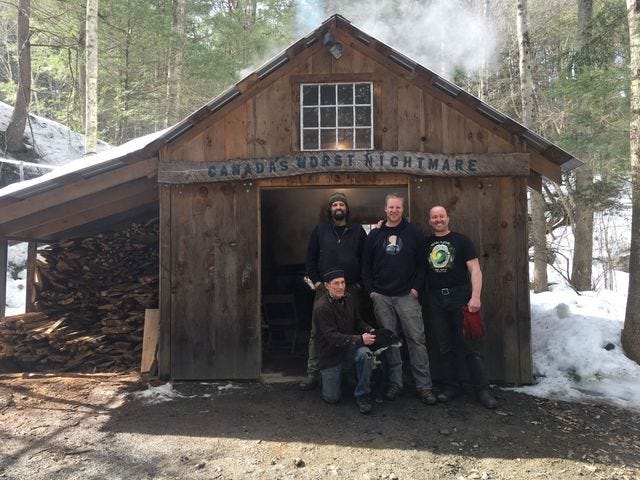 Front : Dan Goulet and his best friend. Rear left to right: Eamonn Donovan, Graham Webster, and Ryan Johnson
The smell of sap boiling is in the air
Yesterday was such a beautiful day (there was lots of sun and the temperature was projected to Reach 50 degrees in the early afternoon.)
I was heading back to work but had some free time so I took the scenic route. I drove down Union Village road then turned on to town farm road and then continued on to Goodrich Four Corners Rd.
As I was driving down Goodrich Four Corners heading towards Route 5 with my window down, I smelled some smoke. At first I thought someone was burning brush but soon realized that someone nearby was boiling some sweet heavenly sap.  I had to investigate so I pulled over and then took a right turn only to discover Canada's worst Nightmare.
 I first thought the motley crew standing in front of the building was the nightmare but after a quick tour and a taste, I realized immediately that Canada's worst Nightmare was the pure maple syrup that was being made from the sweet smelling sap that was boiling.
They say a picture tells the real story
Below are some photo's that will tell a much better story than I can write.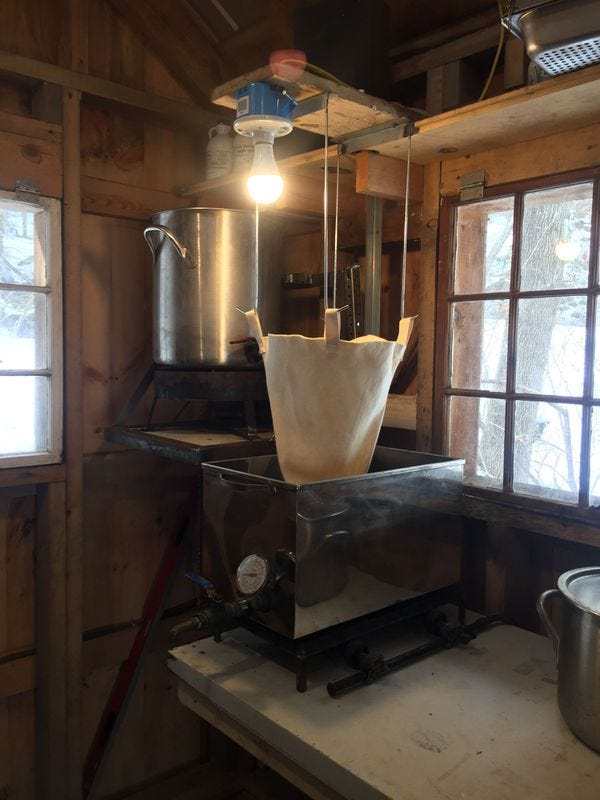 Can you guess what this might be ?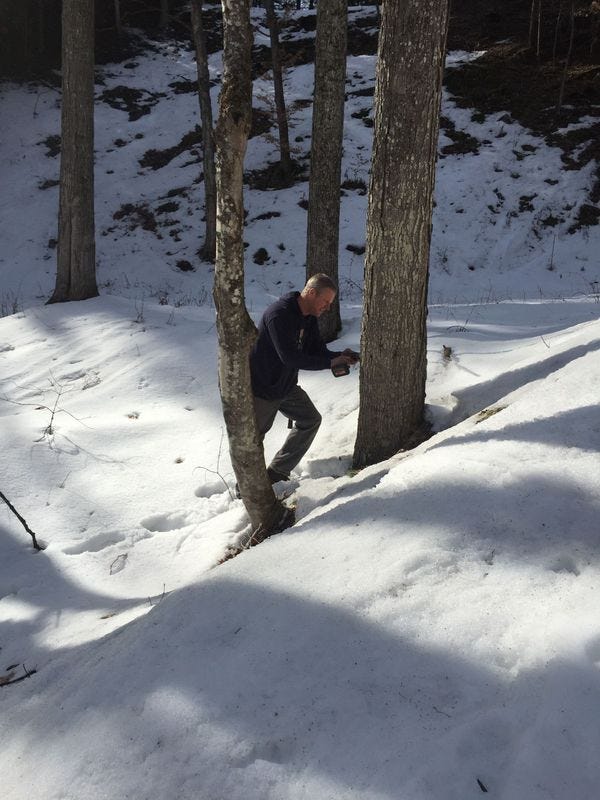 Graham Webster getting ready to tap a maple tree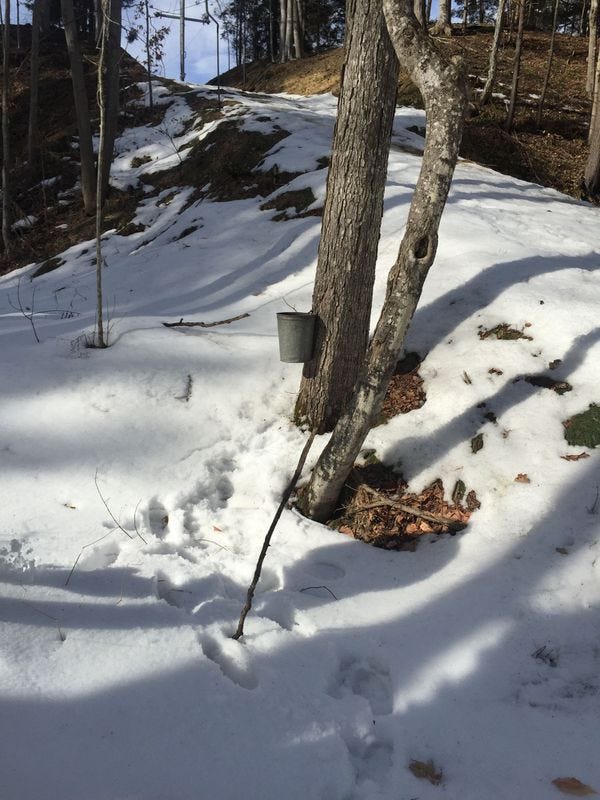 Sap bucket doing it's job collecting sap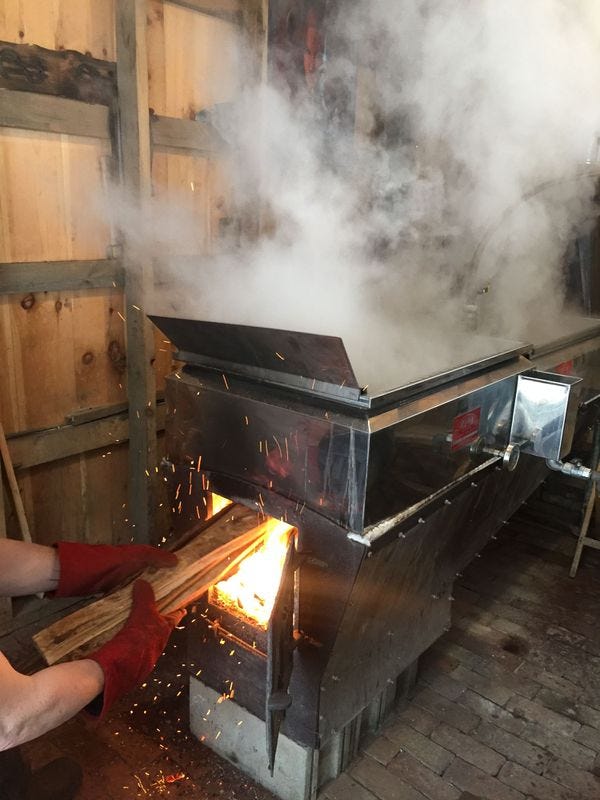 Stoking the fire for peak performance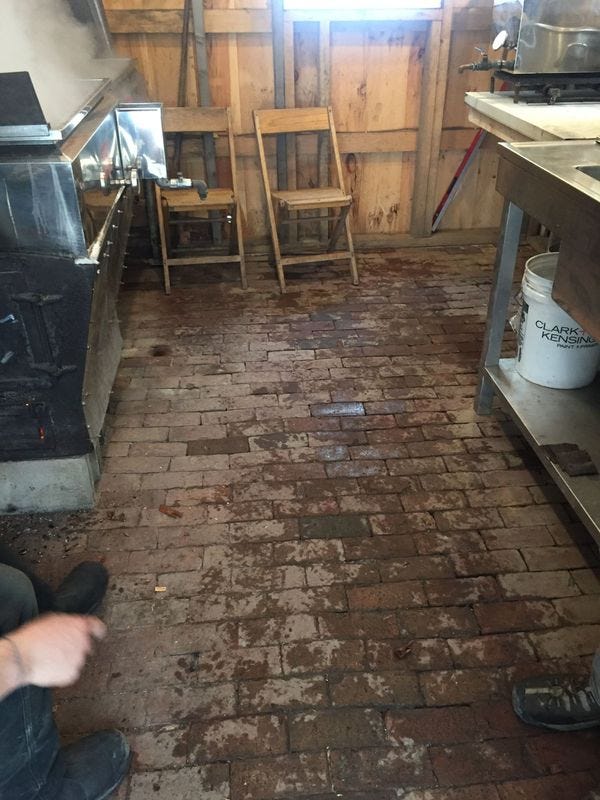 Even a fancy floor
Enjoy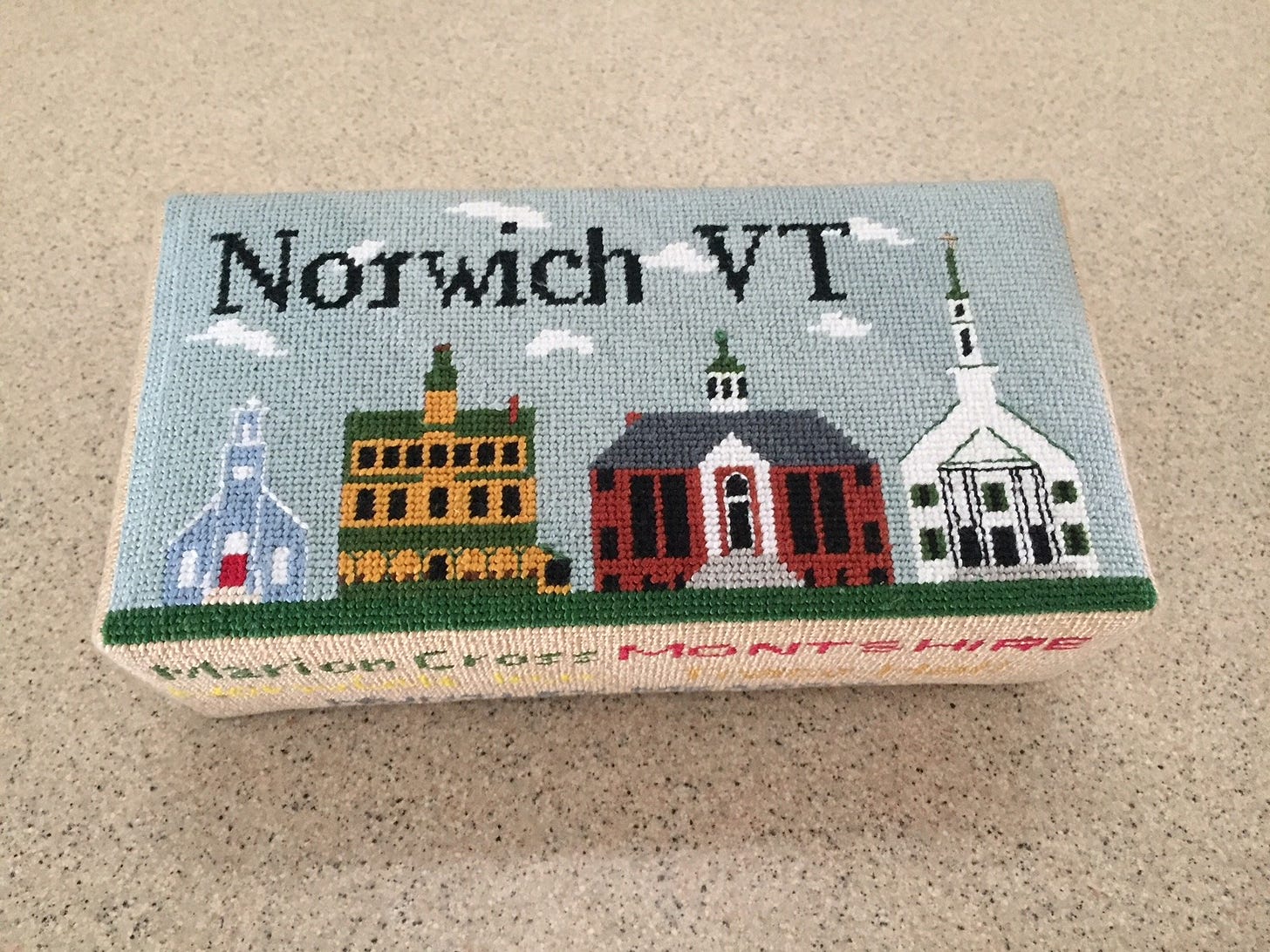 My "about Norwich" Logo