Discover more from My Newsletter "about Norwich"
My stories are about people and events in Norwich and sometimes out and about the Upper Valley, The stories are meant to inspire and bring the community together. I will do my best to write positive stories and offer you some informative topics also.
Carpenter and Main is offering a new program called Community Supported Dining
Think of it as a farm CSA program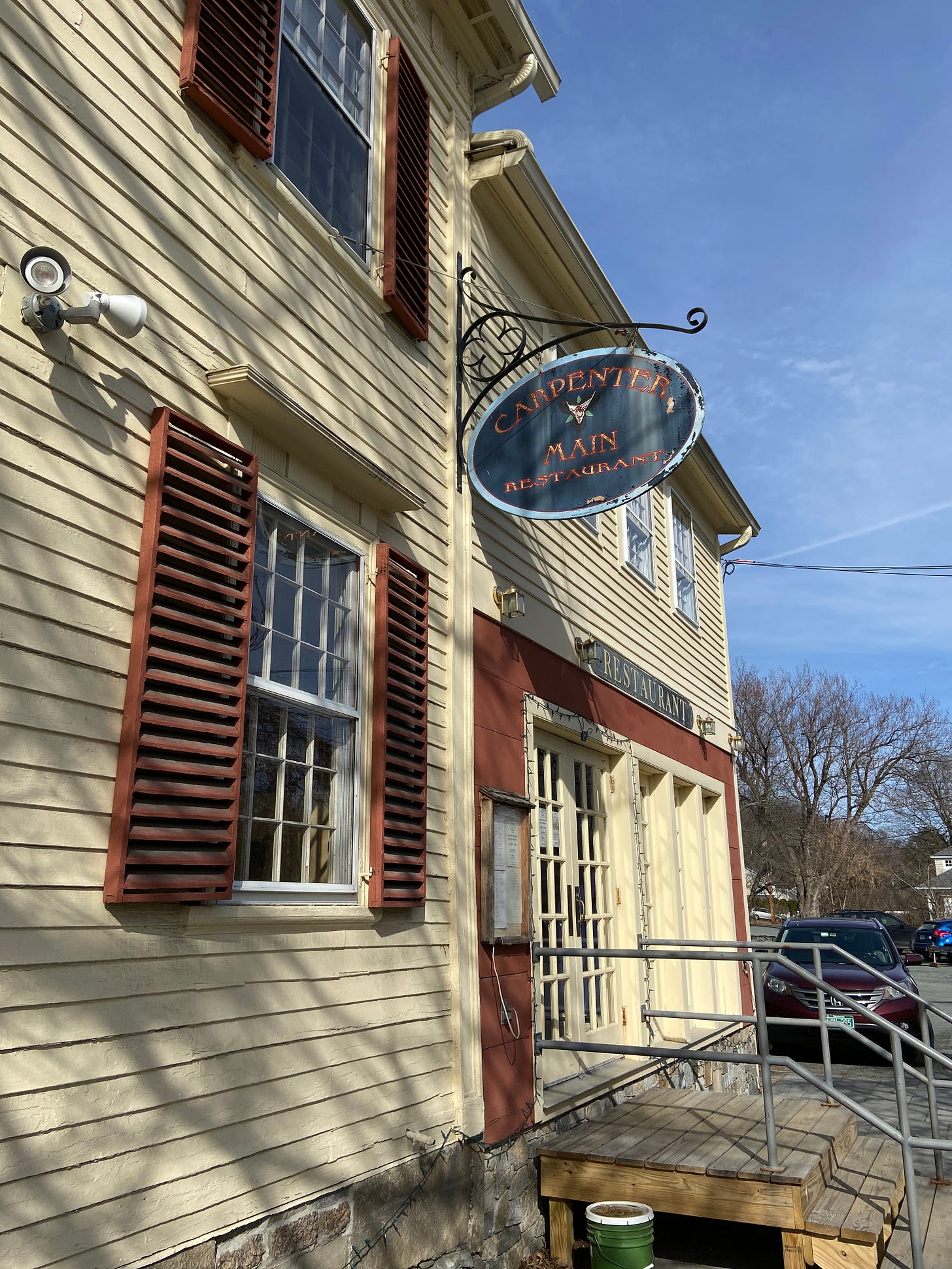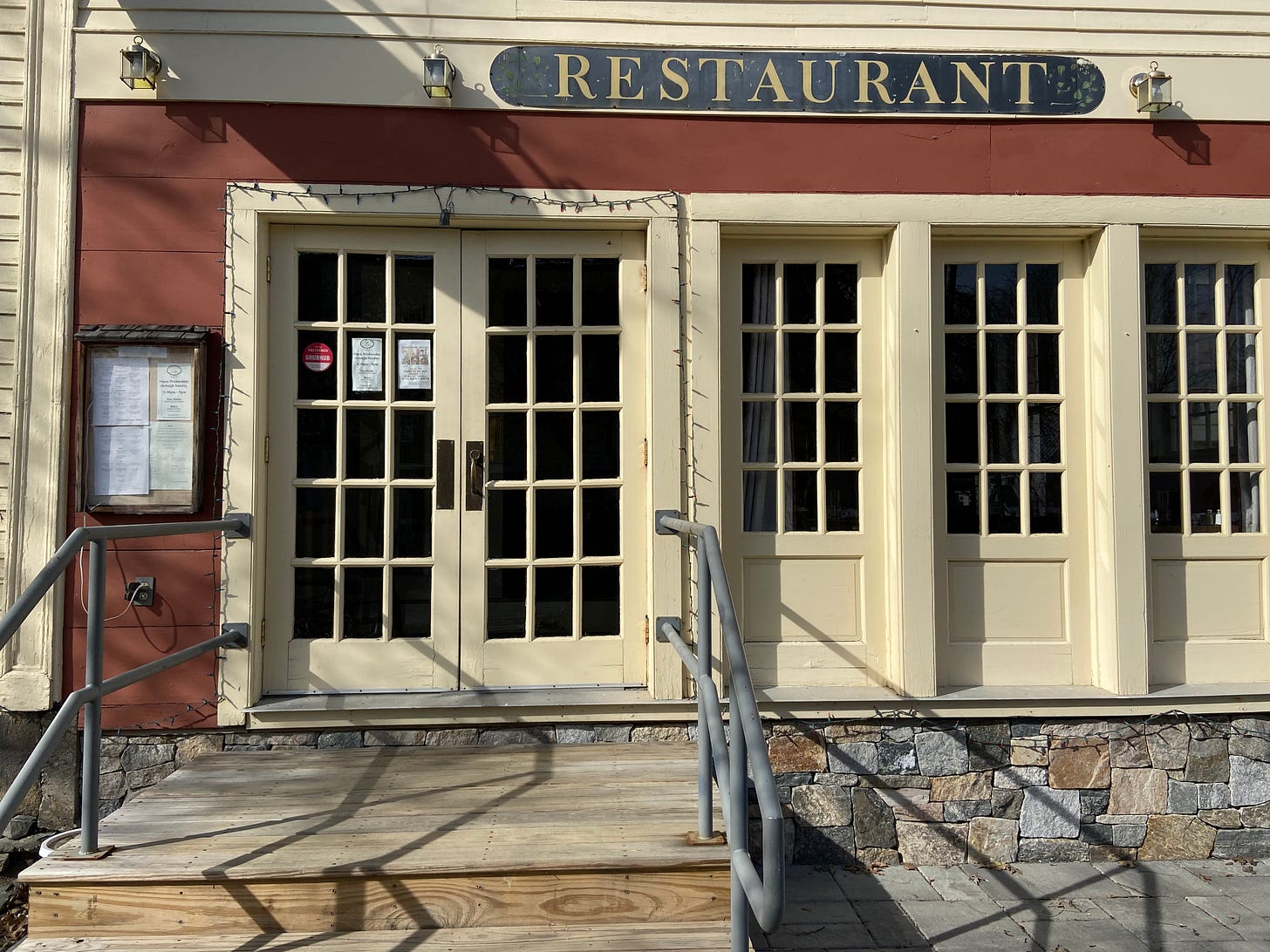 Hello all,
I just received this e-mail from Bruce Macleod from Carpenter and Main restaurant asking that I post this new program during these difficult times. check out the e-mail and click on the link for pertinent details.
12. Free Delivery
From: Carpenter & Main <carpenterandmain@yahoo.com>
Date: Sat, 14 Mar 2020 17:20:53 +0000 (UTC)

In response to the deepening crisis, Carpenter and Main will begin offering delivery service and curbside take out orders effective immediately. We will offer free delivery to Norwich, Hanover, Thetford, Hartford and Lebanon during normal business hours Wednesday-Sunday 5:30 until 9:00 pm.Please call for details.

Demo-
I've posted the following to the list-serves, but I was wondering if you could help spread the word further through  one of your internet posting.  Any help would be appreciated.   These are difficult times and I wouldn't ask if I were not gravely concerned.
Thank you
Bruce
During these uncertain times, people's lives have been altered; their schedules and routines revised in ways few could have imagined.
With social distancing and self quarantine the current norm, we are faced with the problem of serving the community safely while continuing to support our staff and continued cash flow.
As such, Carpenter and Main is offering shares of Community Supported Dining (think your farms CSA programs)
For each $100 share purchased, you will be entitled to $110 of comestibles at any date in the future.
Give us a call or shoot us an e-mail and we can send you your shares via e-mail.
We thank you all in advance for your continued support.
Sincerely
Bruce MacLeod | Chef:Owner
Carpenter and Main | 802.649.2922 | www.CarpenterandMain.com