Discover more from My Newsletter "about Norwich"
My stories are about people and events in Norwich and sometimes out and about the Upper Valley, The stories are meant to inspire and bring the community together. I will do my best to write positive stories and offer you some informative topics also.
Coffee with a Cop COVID Style
A bit different this year but the goal is the same, and change is a good thing they say
Hello Norwich and Upper Valley residents and yes hopefully free subscribers of my About Norwich Blog/Newsletter. I am writing to tell you about a program that involves the community and the police. It is basically a community policing effort that brings the Police and members of the community together to have a casual conversation over a cup of coffee and yes a doughnut too! I have covered this event the past couple of years and I can tell you , it was nice to see the police and community members come together and just mingle.
Some photos from last years event held at the Blue Sparrow Kitchen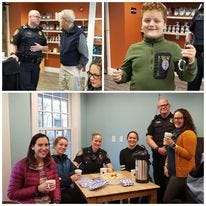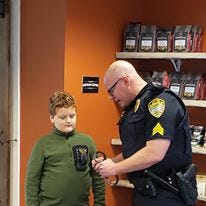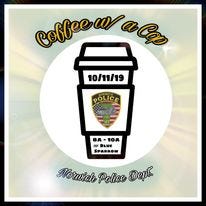 This years event will be COVID style to accommodate social distancing guidelines. I plan on stopping by to take some photos and cover the story and hope to see some of you there.
Here is the official announcement
Coffee With A Cop – COVID Style 
Come join members of the Norwich Police Department on October 6th for a cup of coffee and conversation as part of the quarterly Coffee with A Cop program.  From 3:00 pm – 4:00 pm, officers from the Norwich Police Department will be joining together with members of the community in casual conversation as part of a national community policing effort.  As a result of COVID-19 mitigations, the program will look a little different this year.  Interested community members will need to sign up ahead of time for this program, which will be limited to 10 attendees, who will each receive a special NPD coffee mug to take home with them.   Come for a few minutes or stay for the whole hour.  Either way, the coffee and a coffee mug are on us!  Looking forward to seeing you there! 
LOCATION: Foliage path behind the Norwich Police Department adjacent to the training room DATE: Tuesday, October 6, 2020
TIME: 3:00pm – 4:00pm 
COST: Free! 
REGISTER:  Send an e-mail to Jennifer.Frank@Vermont.gov 
LINK: https://www.facebook.com/events/949632362191435/
Chief Jennifer Frank, Norwich, VT Police Department
10 Hazen Street / P.O. Box 311, Norwich, VT 05055
(802)649-1460 (Office), (802)649-1775 (Fax)
Jennifer.Frank@Vermont.gov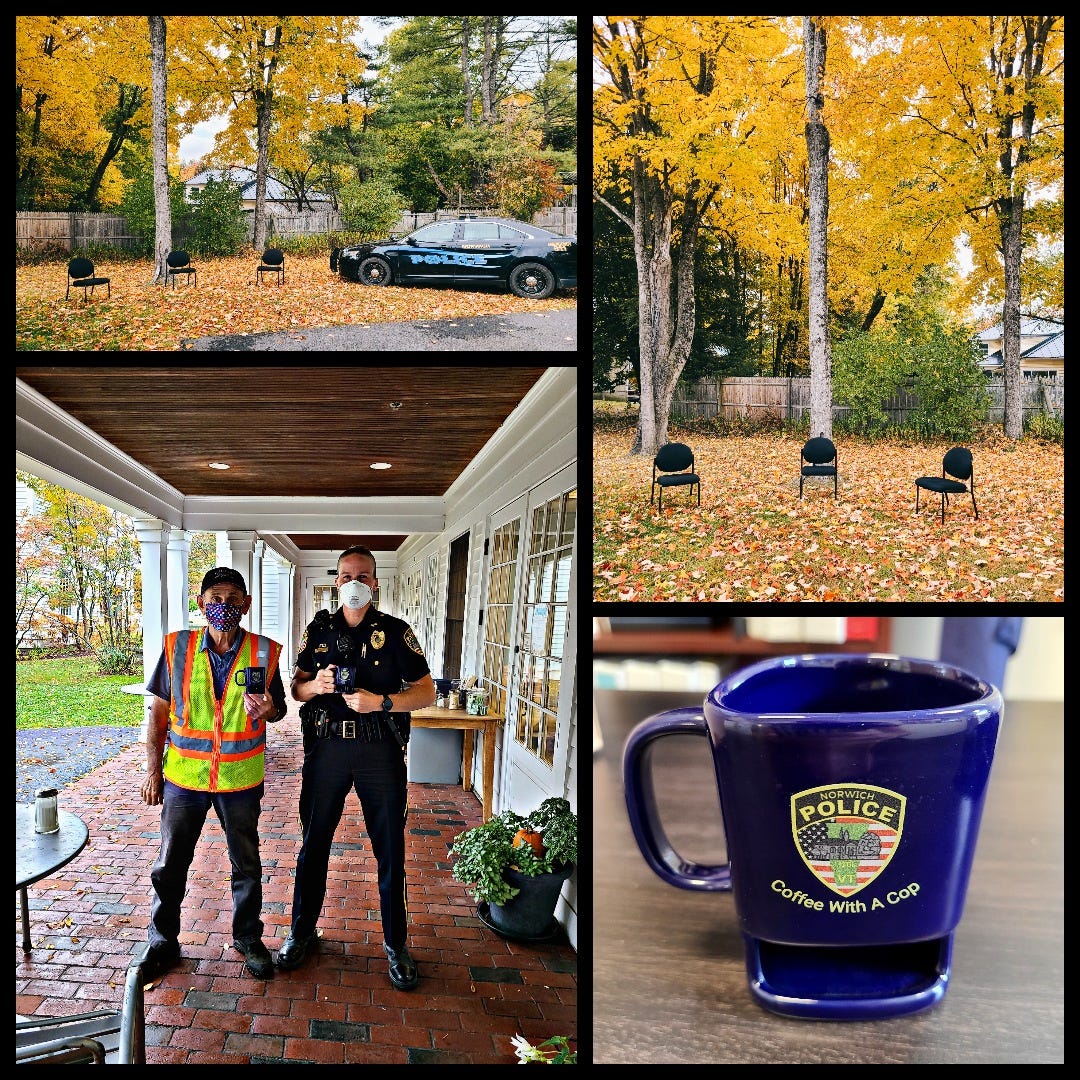 This mug is cool and it even keeps your doughnut warm,