Discover more from My Newsletter "about Norwich"
My stories are about people and events in Norwich and sometimes out and about the Upper Valley, The stories are meant to inspire and bring the community together. I will do my best to write positive stories and offer you some informative topics also.
Colavita Pizza helped raise the dough for the Norwich Recreation department
They raised $900.00 in just 3 hours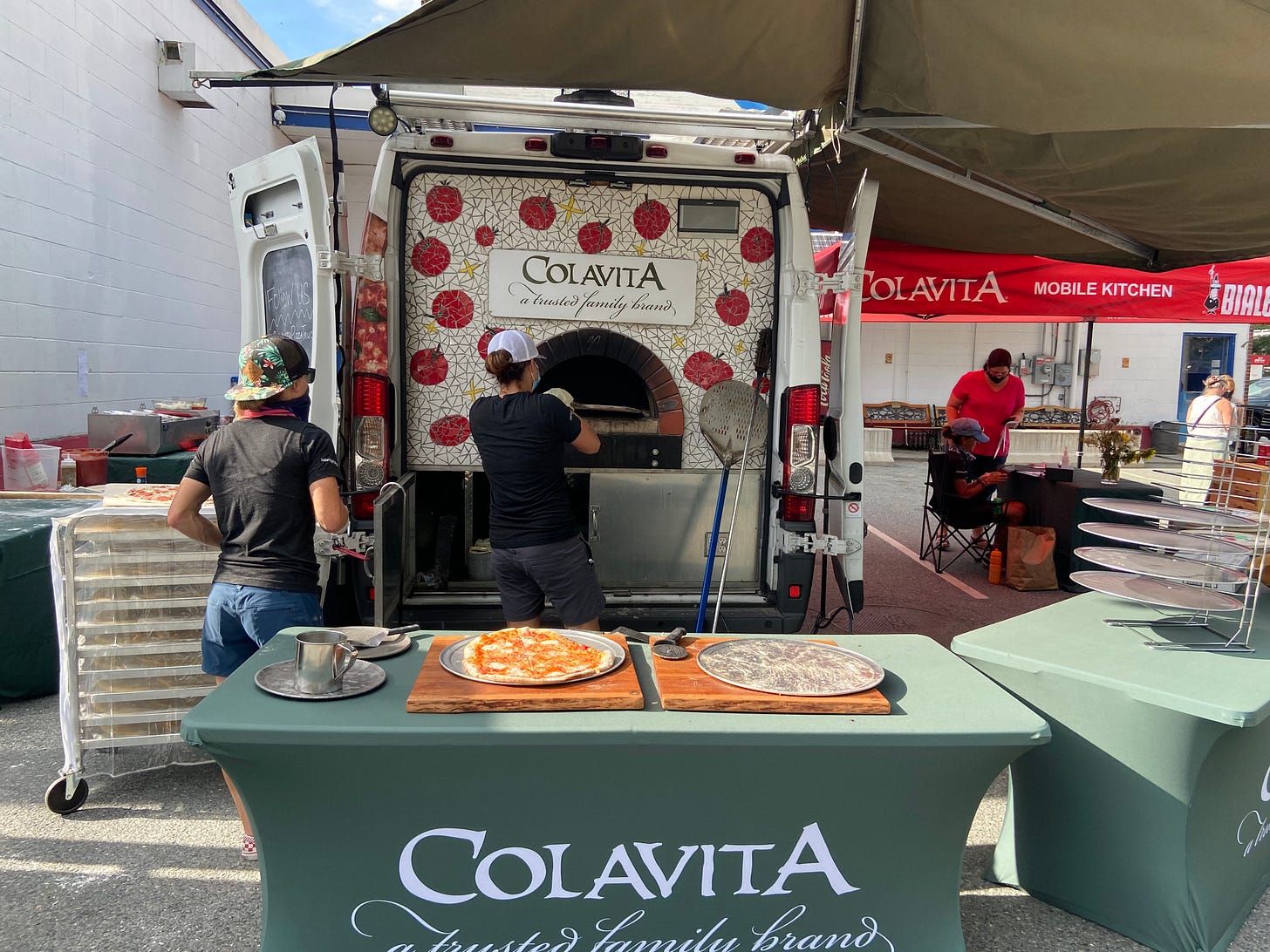 One comes out and another goes in
Here is their Thank you message and a few photos that I took while waiting for my on-line pizza order.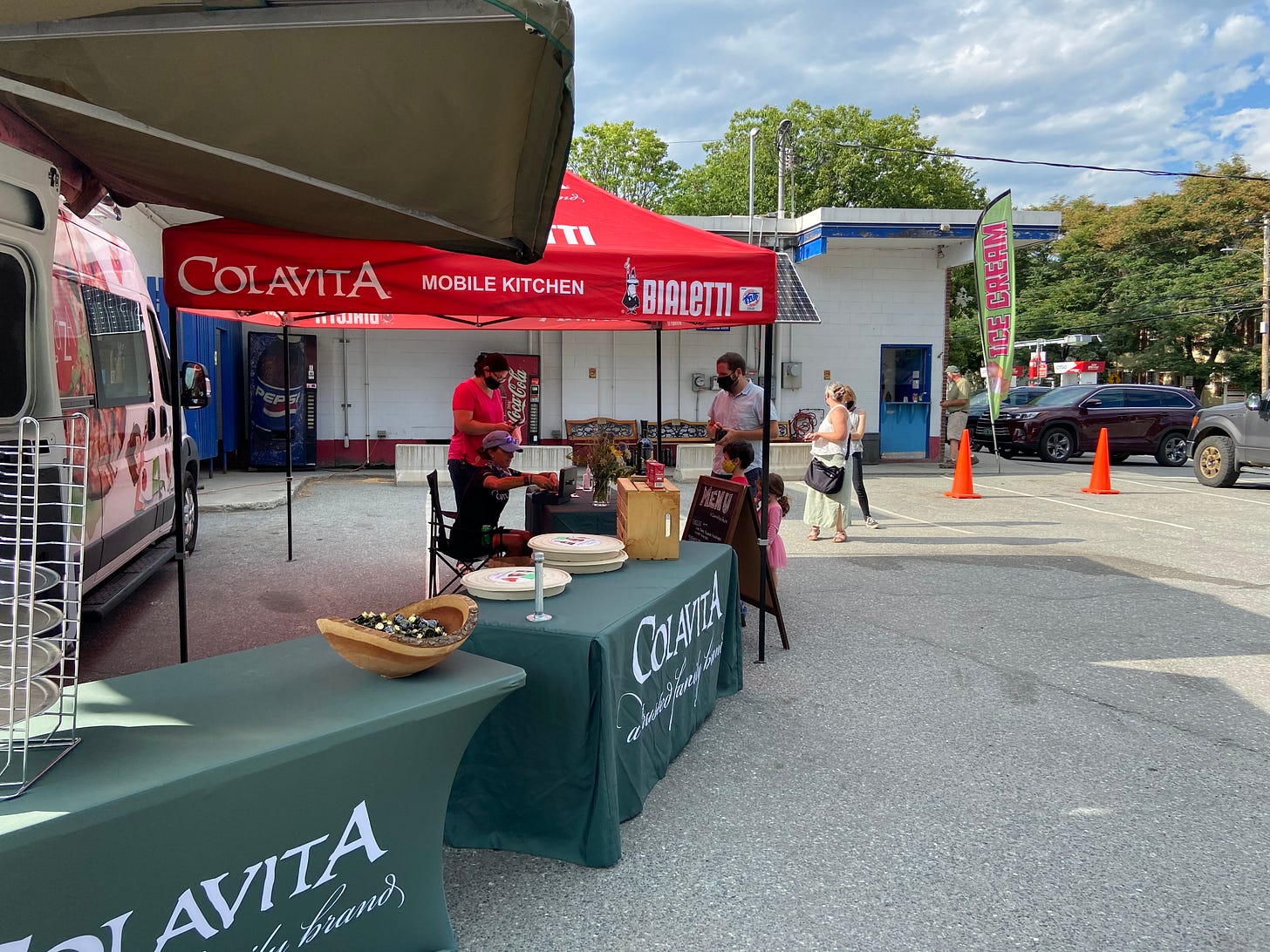 A family shows up to pick up their order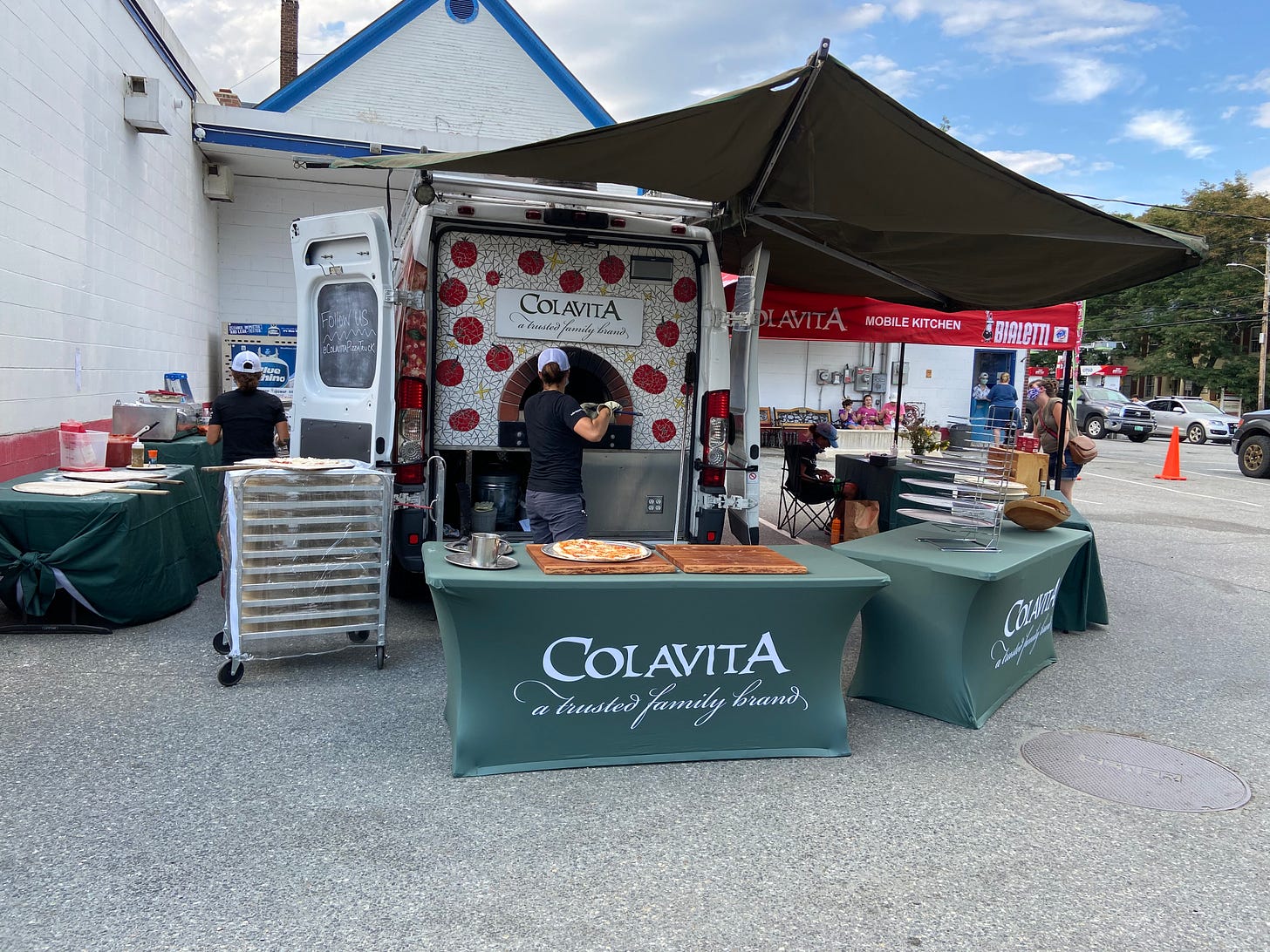 Here is a view of the complete operation to include prep area, pizza oven and customer service area.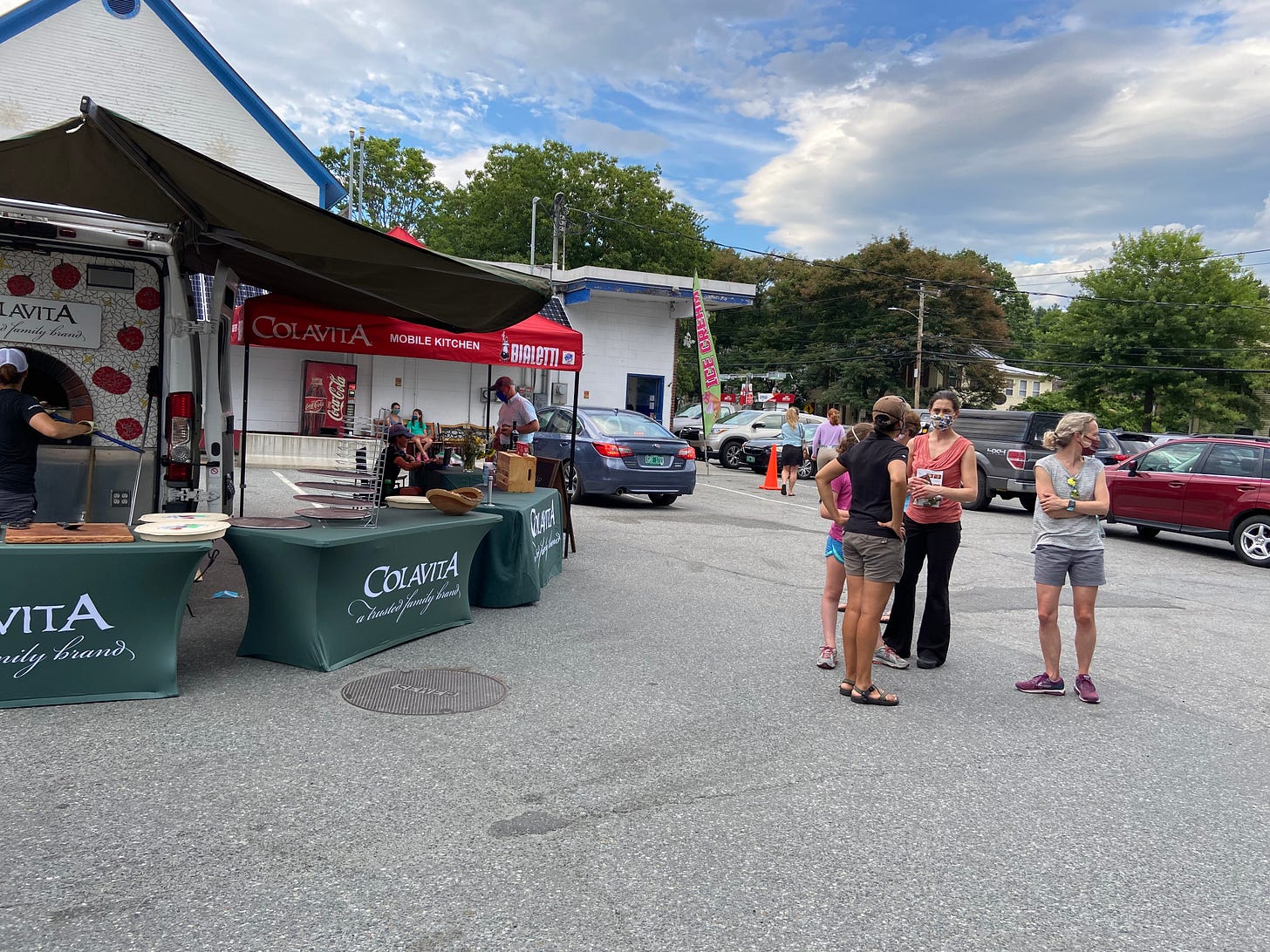 Town Manager Herb Durfee places his order as this group of Norwich residents wait for theirs to be ready.
Hello!
The Colavita Pizza Truck team would like to thank you for your pre-ordered pizzas and generous donations.  We believe recreational programs are vital to a healthy community and because of you we were able to raise $900 for the Norwich Recreation Department. Thank you for your patience and we hope you enjoyed your brick oven pizzas! 
Cheers!
The Colavita Pizza Truck Team