Covid-19 update for Thursday 5/14
Includes a handy resource link to help with any questions you may have
Good morning Norwich and Upper Valley residents. Here is the latest update to keep you informed. I thought it would be fitting to use the below photo for this story as today is the National Peace Officers Memorial Day. There are many Police Officers putting their life on the line every day in the performance of their duties. The current COVID- 19 pandemic has made us aware of yet another way that they serve knowing full well of the dangers they may face, in order to keep us safe. Please take a moment to thank them for their service.

Photo courtesy of Norwich PD
Here is the latest update as seen on the Norwich List Serv.
38. Daily COVID-19 update: Thursday 5/14
From: "Frank, Jennifer" <Jennifer.Frank@vermont.gov>
Date: Fri, 15 May 2020 01:12:13 +0000

1. All lodging properties must remain closed per existing orders (including relevant exemptions) and should cancel reservations booked between 5/15 & 5/22.

2. Current COVID-19 case status in Vt:
• Positive test results: 932
• Total tests conducted: 22,505
• Deaths: 53
• Total people recovered: 792
• Hospitalized patients with COVID-19: 5
• Hospitalized patients under investigation for COVID-19: 13

3. Gov. Scott issued an Amendment to Addendum 6 to Executive Order 01-20 which allows limited, incremental and phased resumption of business, non-profit, and government operations.

4. There are currently 38 states and territories in the process of reopening their economies (5 more will begin reopening on 05/15).

5. What to Do if Your Pet Tests Positive for COVID-19:
- Isolate the pet from everyone else, including other pets.
- Do not wipe or bathe your pet with chemical disinfectants, alcohol, hydrogen peroxide, or any other products not approved for animal use.
- Only a few pets have been confirmed to be infected with COVID-19. Some pets did not show any signs of illness, but those pets that did get sick all had mild disease that could be taken care of at home.

Link to resources and information:
https://docs.google.com/document/d/1rnVveObtI_Ln4UmdltZgFok0aseaJIyPI_X92s8KK3Y/edit?usp=drivesdk

Chief J. Frank, Norwich, VT Police Department
10 Hazen Street / P.O. Box 311, Norwich, VT
(802)649-1460 (Office), (802)649-1775 (Fax)
Jennifer.Frank@Vermont.gov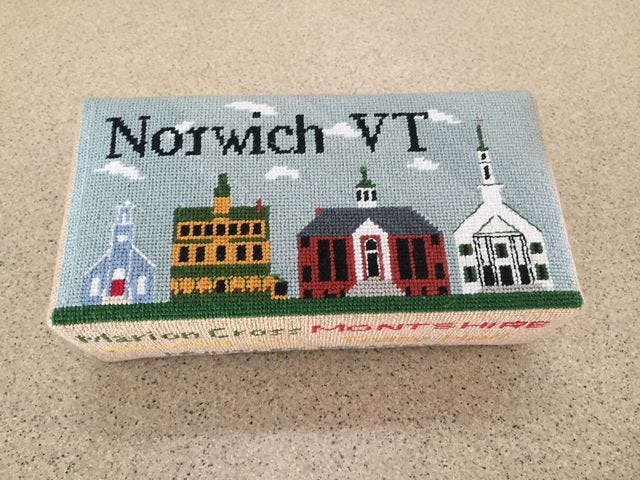 My Logo and thanks for reading