Discover more from My Newsletter "about Norwich"
My stories are about people and events in Norwich and sometimes out and about the Upper Valley, The stories are meant to inspire and bring the community together. I will do my best to write positive stories and offer you some informative topics also.
Curbside at KAF for the history books
This is part of the Norwich Historical Society's efforts to document life during the COVID -19 pandemic.
This is another story for the archives as I was asked to document some day to day happenings in Norwich. I did one recently on Dan and Whit's and was asked if I could do KAF as well. I met with John Tunnicliffe from KAF who arranged for a tour of the curbside/pickup area that has been set up to accommodate customers wishing to buy KAF products.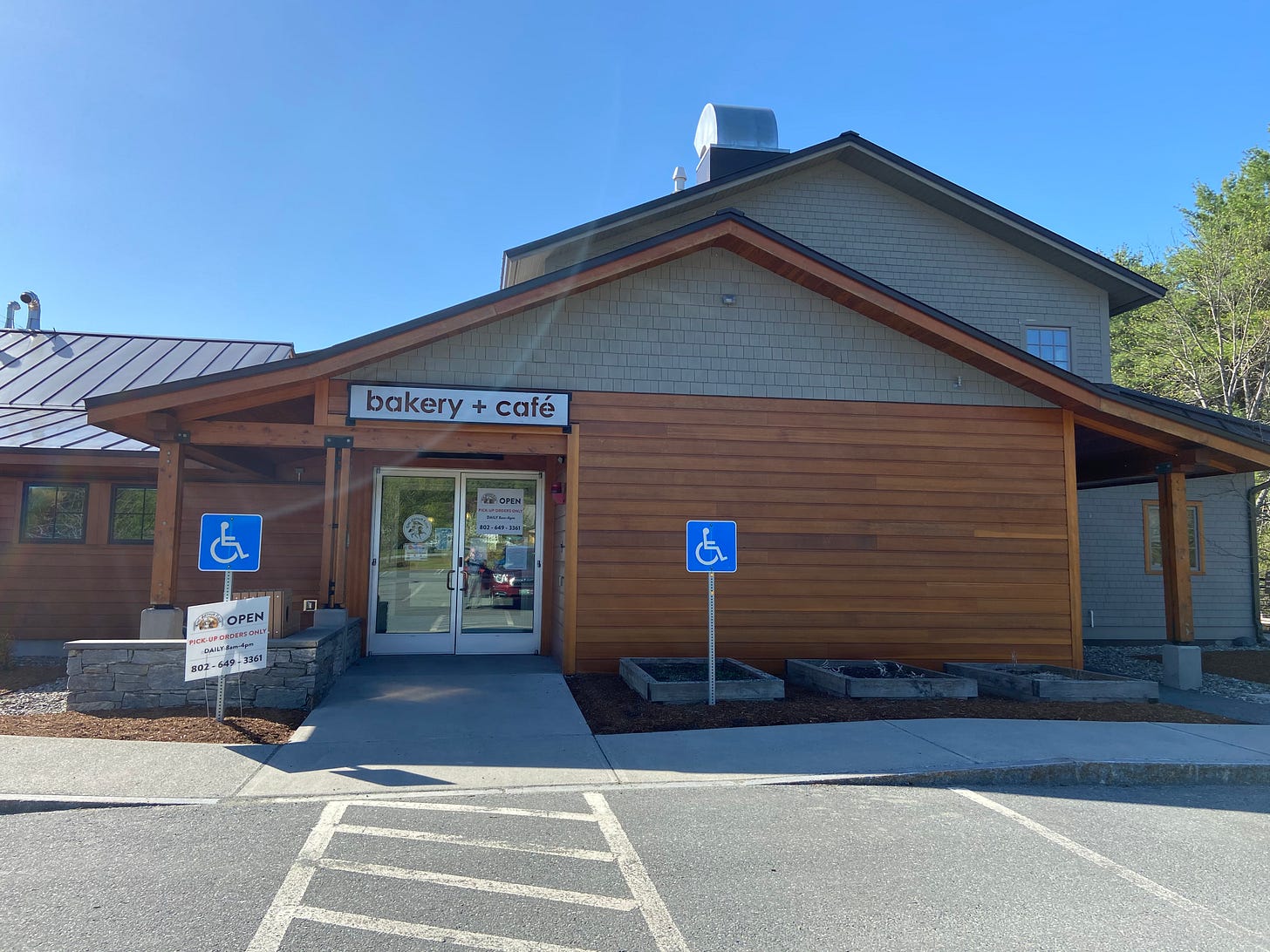 And here is where it starts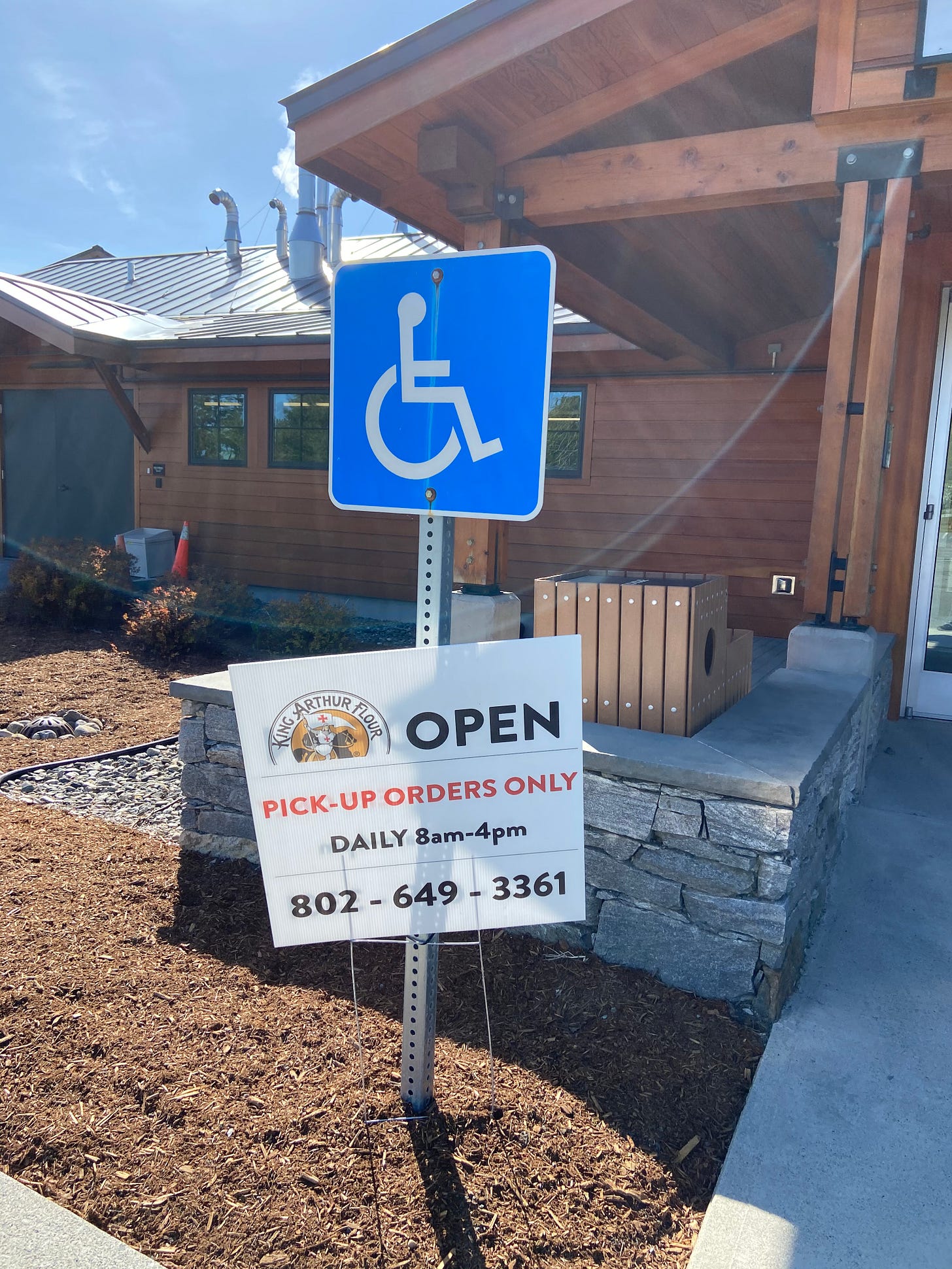 You simply call in your order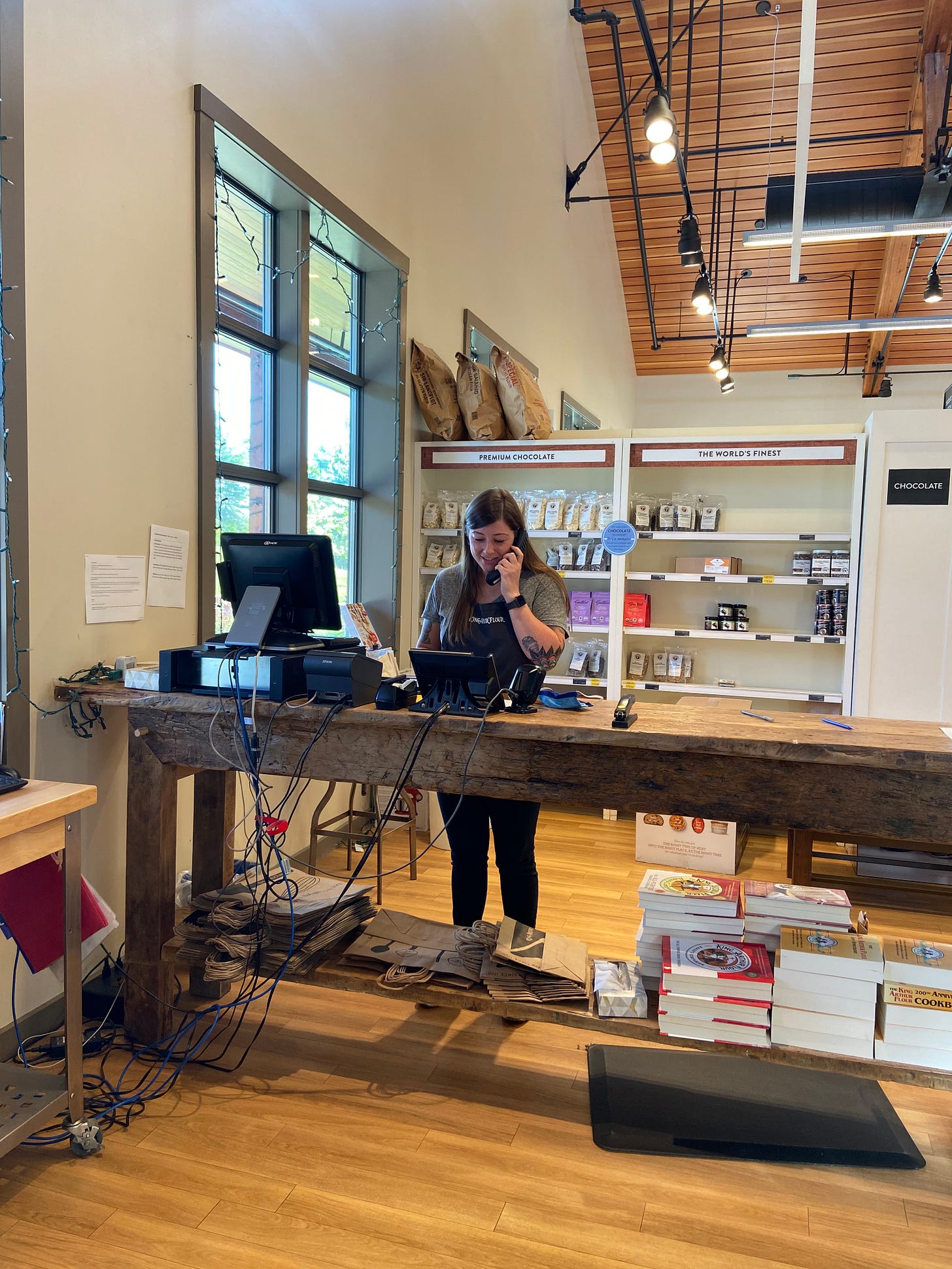 And the sales clerk takes your order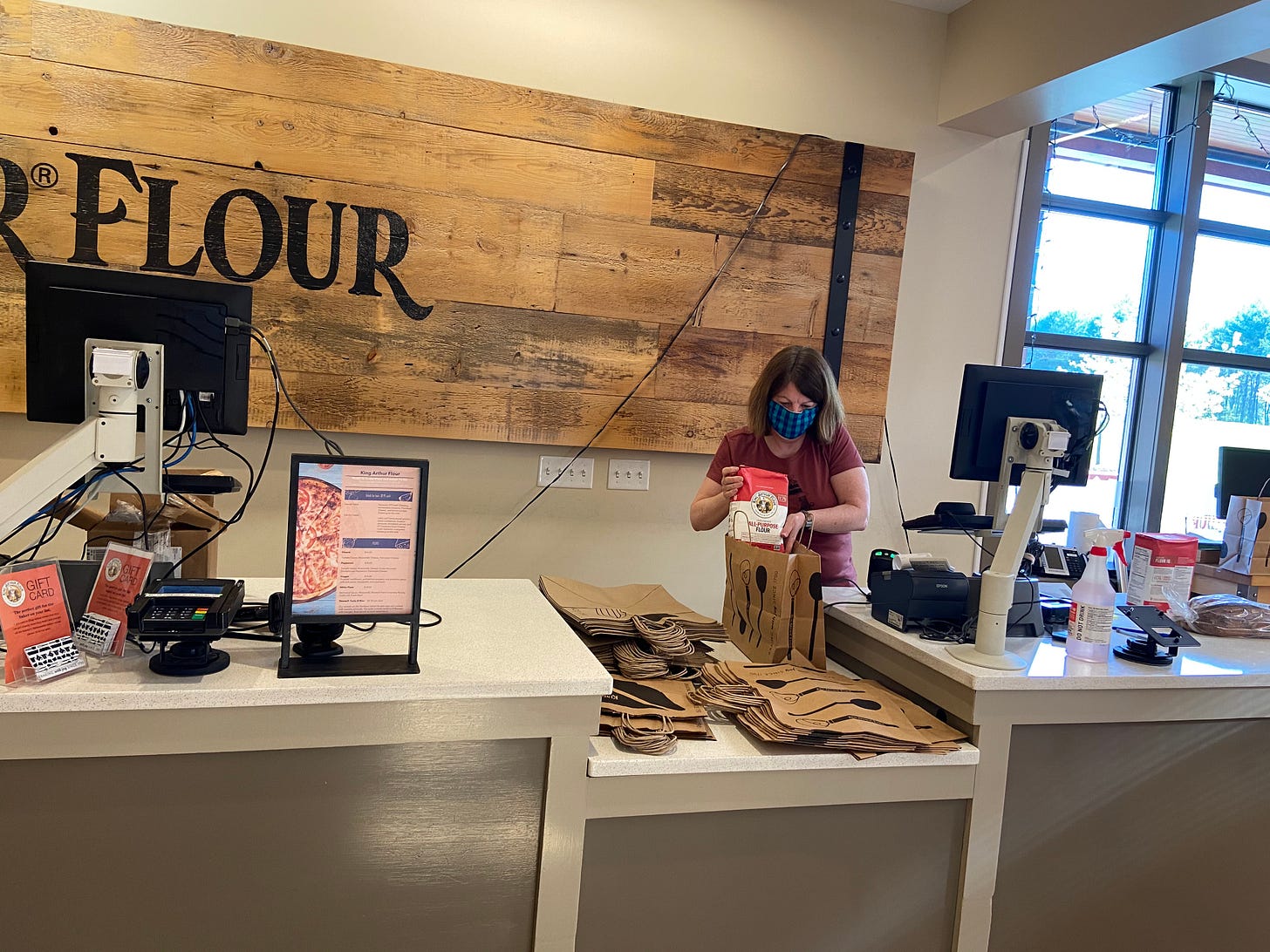 This was my order that is being processed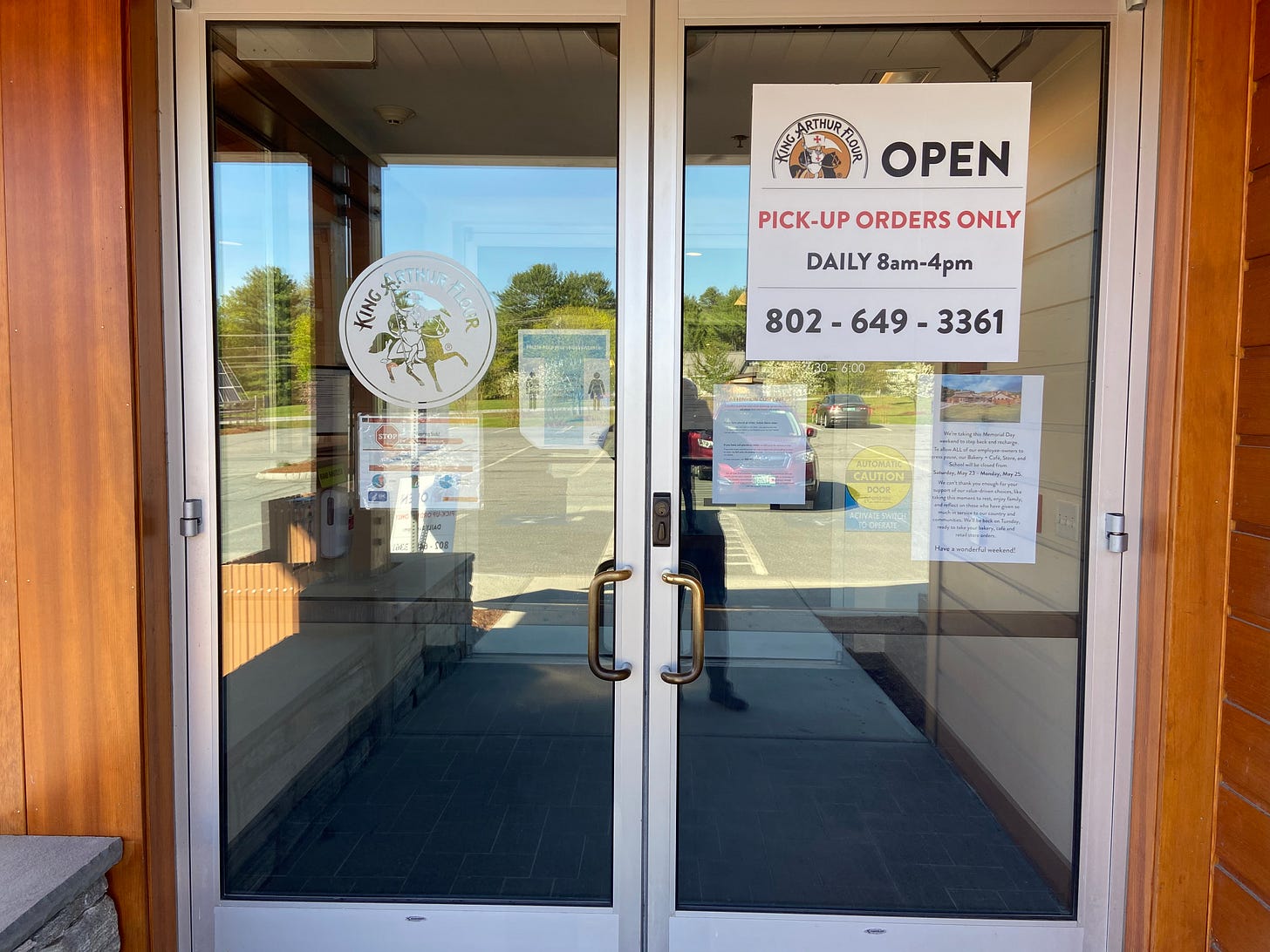 I wait a few moments and then go inside to a waiting and pickup area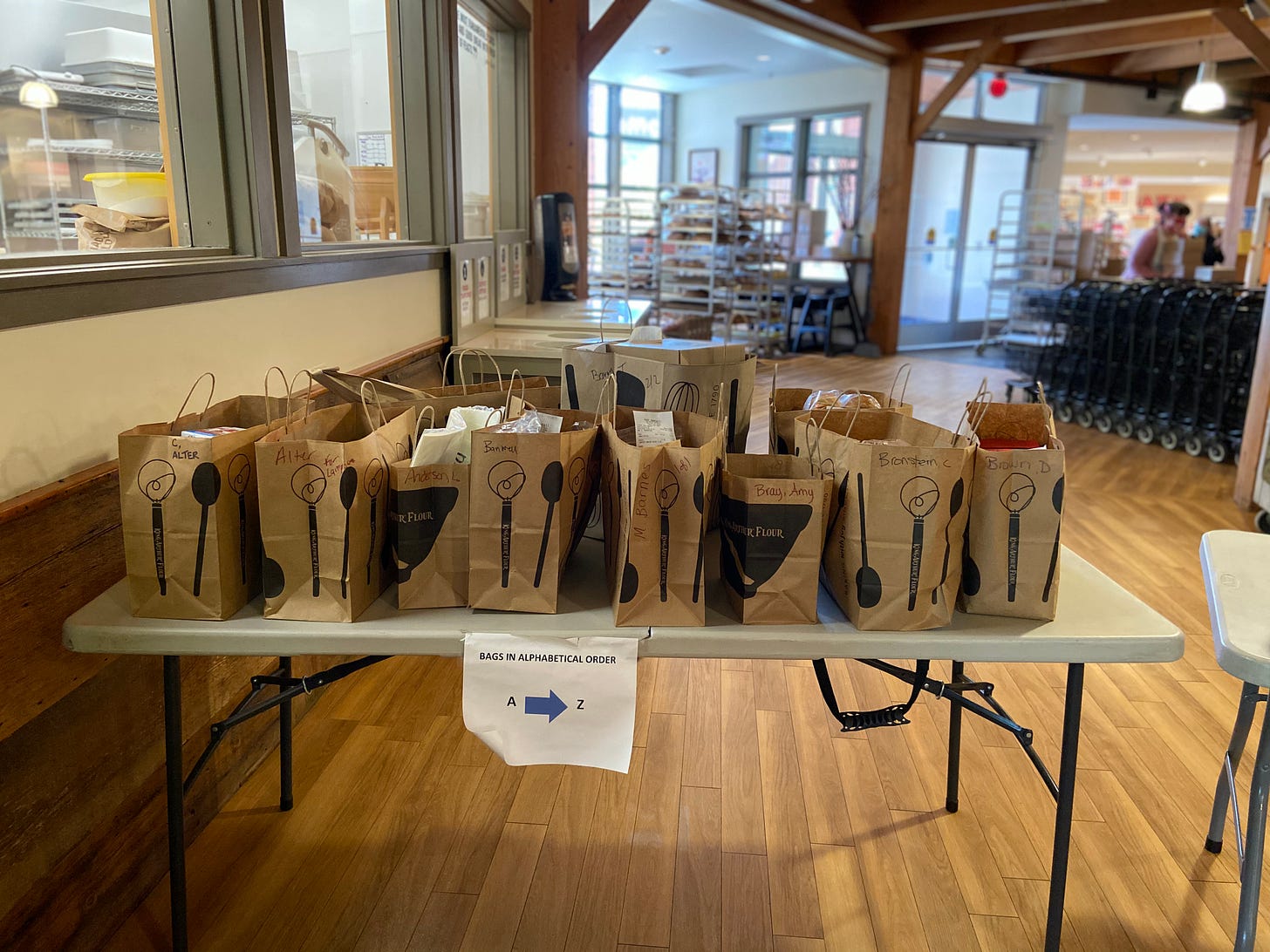 Orders are brought here and alphabetized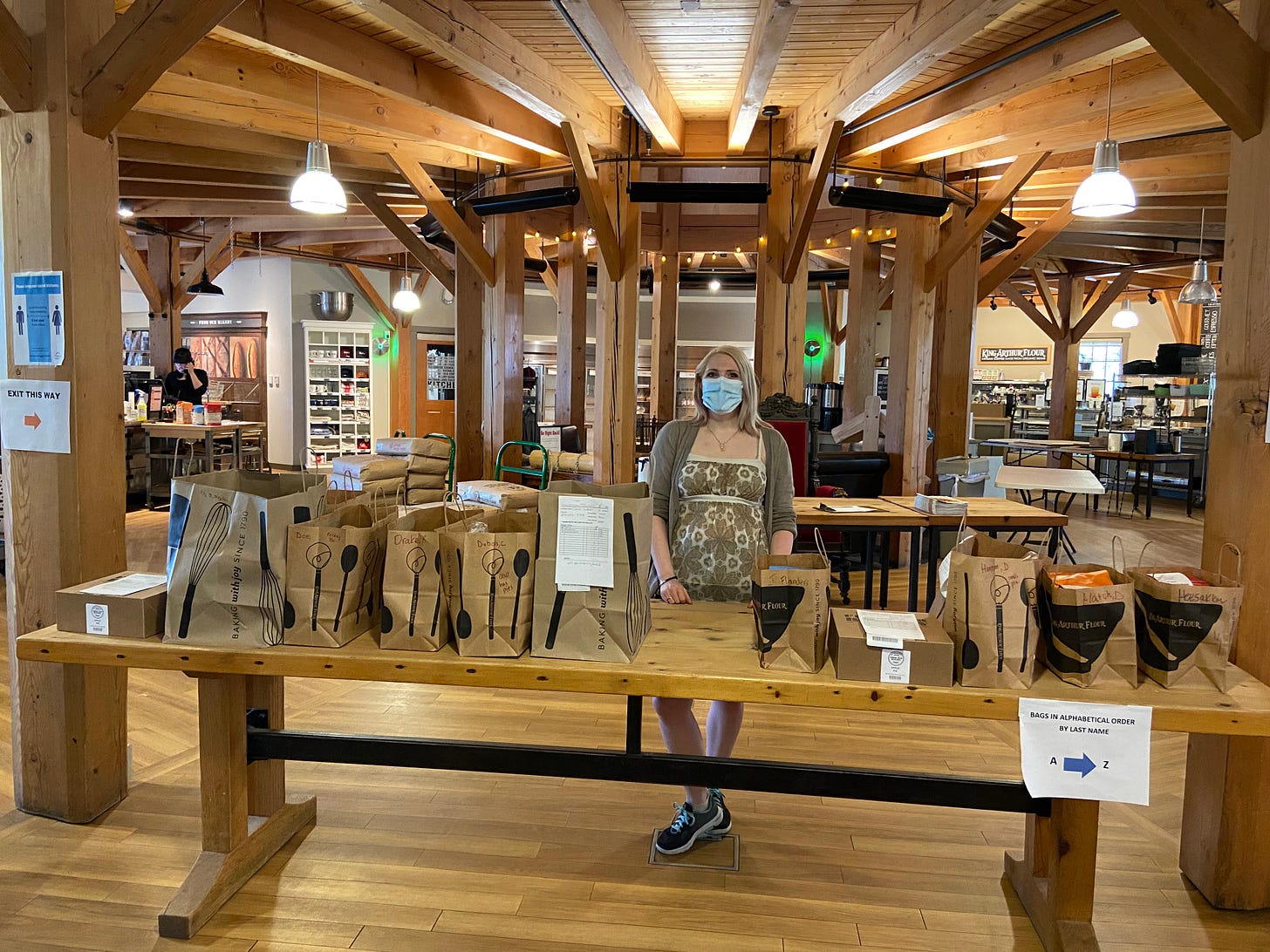 Another clerk is assigned to assist with your pick up order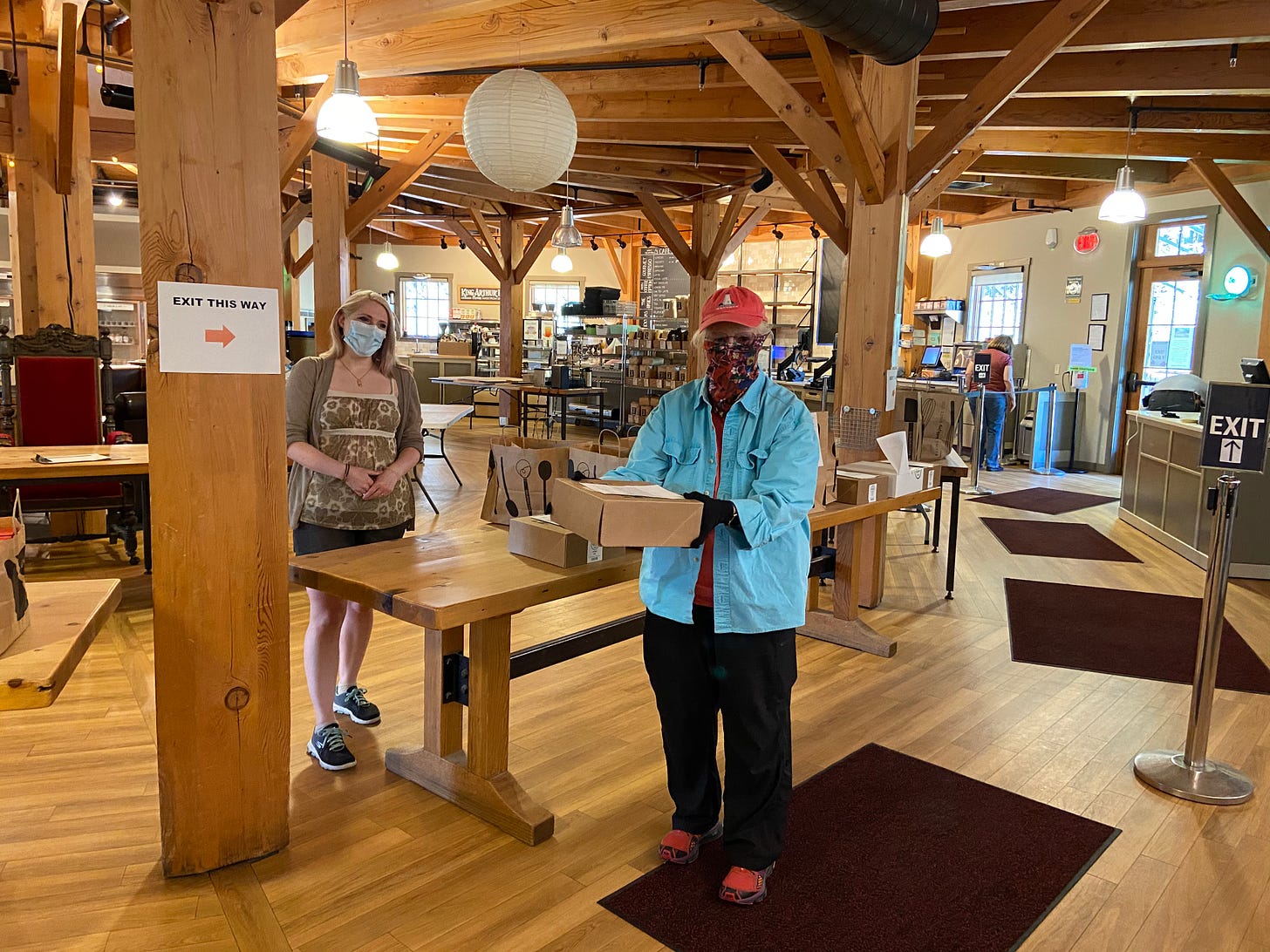 A customer has already arrived to pick up her order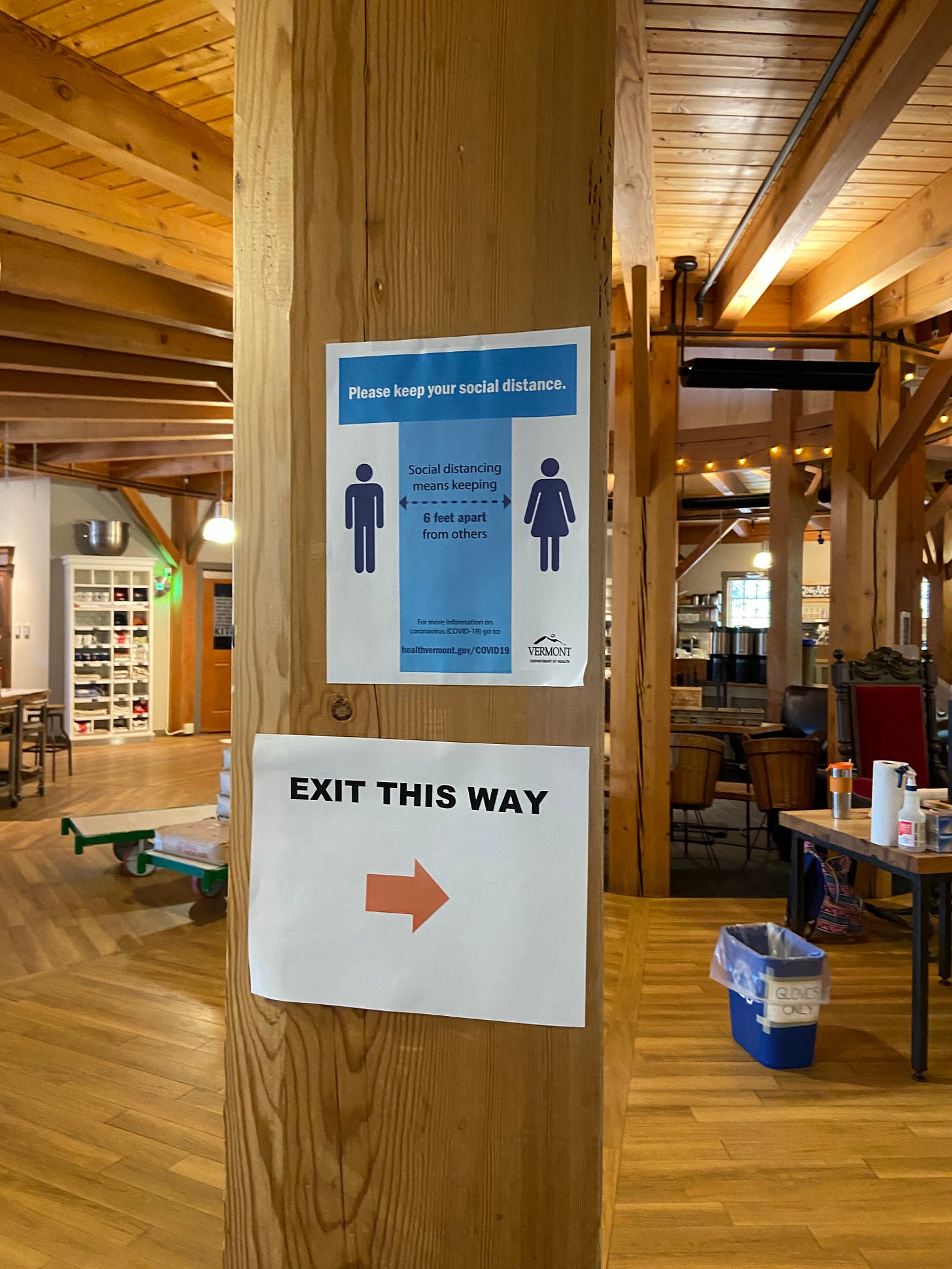 One way entrance and exit to keep things social distanced and adhere to CDC guidelines. I picked up my order and was on my way. A very easy way to get what you need from King Arthur Flour and be on your way.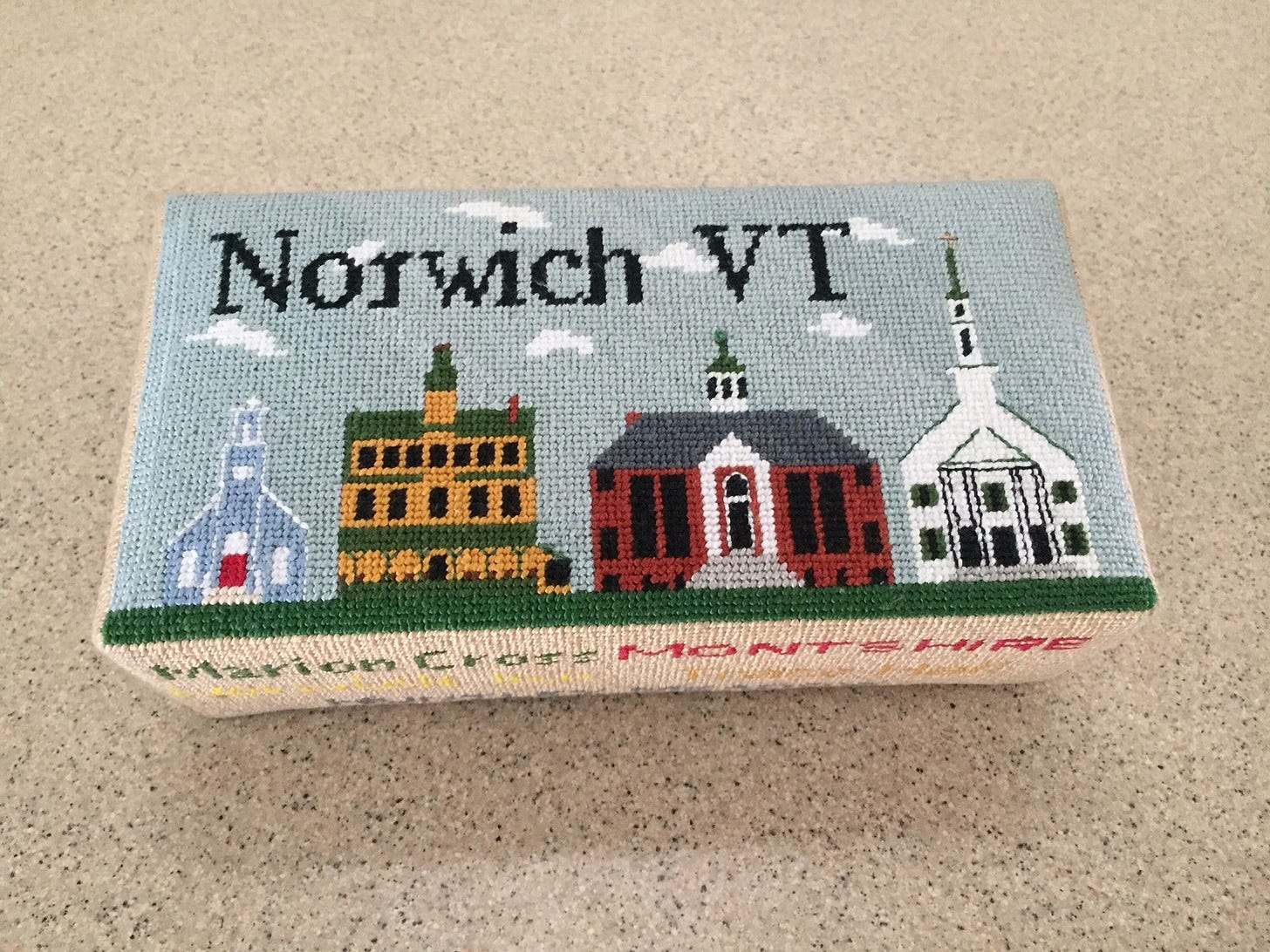 My Logo