Discover more from My Newsletter "about Norwich"
My stories are about people and events in Norwich and sometimes out and about the Upper Valley, The stories are meant to inspire and bring the community together. I will do my best to write positive stories and offer you some informative topics also.
Daily COVID-19 Update: 04/24/2020
Keeping you informed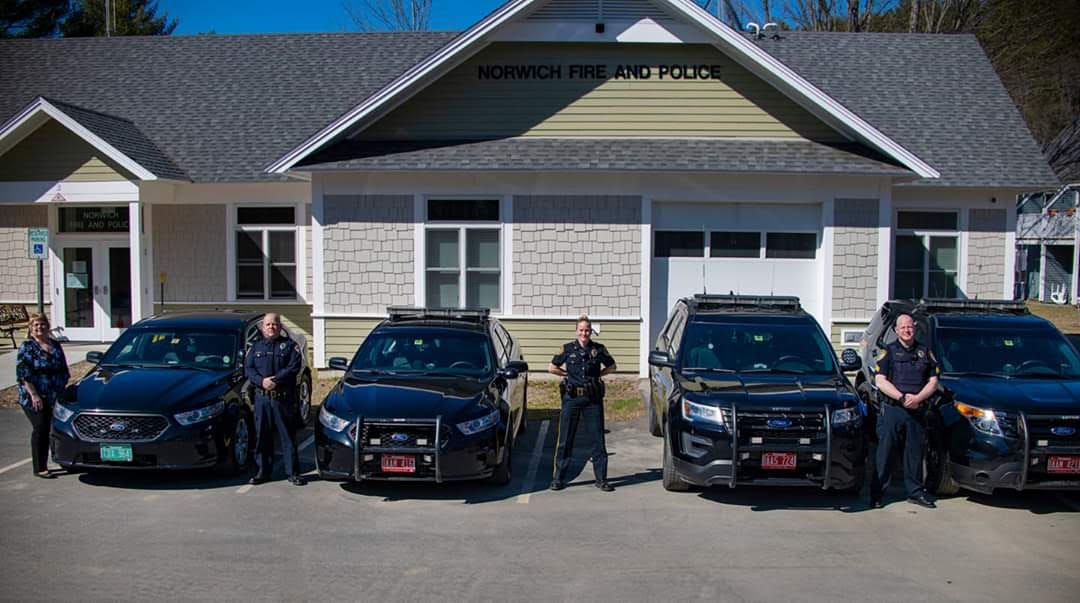 Hello all, Hope everyone is doing OK.
Here is the recent update from the Norwich Police dept on COVID-19. Please click on the resource link to see previous day to day info.
30. Daily COVID-19 Update: 04/24/2020
From: "Frank, Jennifer" <Jennifer.Frank@vermont.gov>
Date: Fri, 24 Apr 2020 22:33:38 +0000

Daily COVID-19 Update:  04/24/2020


1. Gov. Scott outlined a phase 2 reopening of businesses to include: outdoor businesses, construction operations and recreation maintenance work with a maximum of 5 total workers per location, effective 4/27.

- Manufacturing and distribution operations, and interior construction of uninhabited structures, may resume operations with a maximum of 5 employees in one location, if they are low-density and ensure employees are always 6 feet apart. Workers from out of state must quarantine for 14 days upon arrival; lodging properties remain closed to guests, except those previously exempted such as essential workers.

- Outdoor retail space, previously restricted to curbside or delivery service, can allow in-person shopping with a maximum of 10 total people.

- Farmers Markets may open May 1 with strict alterations that focus on food distribution and prevent congregating. They must meet the same health and safety requirements of all other operations and are directed to use a pre-order/pick-up model whenever possible.



2. The following previously scheduled Norwich Town activities have been canceled:

  *   Green-Up day (May 30)

  *   Memorial Day parade

  *   Nearly New Sale (May 1-3)

  *   Norwich Fair



3.  Current COVID-19 status in Vermont:

- Total positive test results for COVID19: 827

- Total tests for COVID-19: 14,310

- Deaths: 44

- People being monitored: 19

- People who have completed monitoring: 823

- Hospitalized patients with COVID-19: 12

- Hospitalized patients under investigation for COVID-19: 20



4. The Vermont National Guard has distributed a total of 140,544 meals at distribution sites in Swanton and Clarendon. The demand continues to be much higher than anticipated. On Wednesday 4/29, meals will be distributed at the Hartness State Airport in Springfield.



5.  Accessing Emergency Care:   Vermonters in need of emergency care are encouraged to seek care, including going to a hospital. If you are having symptoms of a serious medical condition, such as heart attack or stroke, it is important to get medical care right away. Call 9-1-1, go to the emergency room, or call your doctor if your symptoms are not life threatening. Vermont hospitals have measures in place to protect patients and staff from contracting COVID-19. This includes separating patients with COVID-19 from other patients. There is a greater risk to your health and life by staying home when experiencing symptoms of a serious medical condition than by going to the hospital.



6.  Greenhouses and nurseries:  Outdoor retail operations, such as garden centers and greenhouses offering mulch, stone, plant, tree, seed sales, etc., may allow in-person shopping, but no more than one customer per 200 square feet and a maximum of 10 total people including customers and staff. Retailers shall take steps to schedule or stage customer visits, such as waiting in cars until ready, to ensure no congregation. Social distancing and facial coverings are required at all times.

Chief J. Frank
Norwich, VT Police Department
10 Hazen Street / P.O. Box 311, Norwich, VT 05055

(802)649-1460 (Office)
(802)649-1775 (Fax)
Jennifer.Frank@Vermont.gov