Discover more from My Newsletter "about Norwich"
My stories are about people and events in Norwich and sometimes out and about the Upper Valley, The stories are meant to inspire and bring the community together. I will do my best to write positive stories and offer you some informative topics also.
Daily Covid-19 update and info
Includes new directive from Vermont Governor Phil Scott
Hello All, I am posting the new Covid-19 update which includes information regarding Governor Phil Scott's new stay at home directive. There is also a link to the resource guide which has a daily updates section. There is valuable information in these daily updates to help you get the resources you may need.
Breaking News:
There will be a news conference from Governor Scott today at 11:00 AM and can be seen on channel 3
9. Daily Update COVID-19 03/24/2020
From: "Frank, Jennifer" <Jennifer.Frank@vermont.gov>
Date: Tue, 24 Mar 2020 22:00:08 +0000

Daily Update COVID-19 03/24/2020

Link to Local, State and Federal Resources and Information on COVID-19:
https://docs.google.com/document/d/1rnVveObtI_Ln4UmdltZgFok0aseaJIyPI_X92s8KK3Y/edit?usp=sharing



  1.  Gov. Scott ordered all Vermonters to stay at home or in their place of residence, leaving only for essential reasons such as: personal safety; groceries or medicine; curbside pick-up of goods, meals or beverages; medical care; exercise; care of others; and work, as set forth further below. Vermonters shall significantly restrict normal activities outside the home or place of residence, consistent with CDC guidance, to help stop the spread of the virus.

  2.  Gov. Scott ordered all workers to work remotely when possible.

  3.  Gov. Scott ordered effective March 25, 2020 at 5 p.m., all businesses and not-for-profit entities in the state (except those deemed critical to public health and safety) shall suspend in-person business operations. These businesses and not-for-profit entities are encouraged to develop business strategies, procedures and practices such as using an on-line presence, telephone and web-based service delivery and phone or online orders for curb-side pick-up and delivery.

  4.  Services or functions in Vermont deemed critical to public health and safety, include:

a. health care operations such as COVID-19 testing and clinical research, hospital personnel and other healthcare providers, public health workers and other healthcare service providers, laboratory services, caregivers, logistics, technology, security and custodial support, blood and plasma donors and mortuary services;

b. law enforcement, public safety and first responders, including fire, ambulance services, emergency medical technicians and emergency management personnel;

c. critical infrastructure including utilities, telecommunication, airports and transportation infrastructure;

d. construction necessary to support the COVID-19 response and maintain critical infrastructure;

e. critical manufacturing, including food and animal feed manufacturing, processing and supply, pharmaceuticals and other manufacturing necessary to support the COVID-19 response as well as economic and national security;

f. retail serving basic human needs such as grocery stores, pharmacies, other retail that sells food, beverage, animal feed and essential supplies, provided, these retail operations shall be conducted through on-line and telephone orders for delivery and curb-side pickup to the extent possible;

g. fuel products and supply;

h. hardware stores, provided, these retail operations shall be conducted through online and telephone orders for delivery and curb-side pickup to the extent possible;

i. transportation sector and agricultural sector equipment parts, repair and maintenance, provided these retail operations shall be conducted through on-line and telephone orders for delivery and curb-side pickup to the extent possible;

j. trash collection and disposal, recycling and operations and maintenance of drinking water and wastewater/drainage infrastructure;

k. agriculture and farms, animal shelters, production and delivery of seed, chemicals and fertilizers, CSAs and veterinarians;

l. lodging, to the extent required to support COVID-19 response, critical infrastructure and national security;

m. other building and property services for the safety, sanitation and operations of residences or other businesses;

n. mail and shipping services;

o. news media;

p. banks and related financial institutions, provided, however, routine retail banking operations shall be limited to transactions conducted through automated teller machines, drive-through services and online and telephone services;

q. providers of necessities and services to economically disadvantaged populations; and

r. other vendors of technical, security, logistics, custodial and equipment repair and maintenance services necessary to support the COVID-19 response, critical infrastructure and national security.

  1.  Approximately 10 asymptomatic and short-term patients of Burlington Health and Rehab are being moved to appropriately adapted rooms at the DoubleTree by Hilton Burlington. This is to ensure the center's patients can receive the care they need, in comfort, and isolated from further possible exposure to COVID-19.

  2.  If you are experiencing COVID-19 symptoms (fever, cough, shortness of breath), CALL your health care provider. Many people who are mildly ill can manage their symptoms at home with rest, drinking fluids and taking fever-reducing medicine.

  3.  Current COVID-19 Activity in Vermont:

Positive test results: 95

Total tests conducted: 1,535

Deaths: 7

People being monitored: 339

People who have completed monitoring: 316

Chief J. Frank
Norwich, VT Police Department
10 Hazen Street / P.O. Box 311, Norwich, VT 05055

(802)649-1460 (Office)
(802)649-1775 (Fax)
Jennifer.Frank@Vermont.gov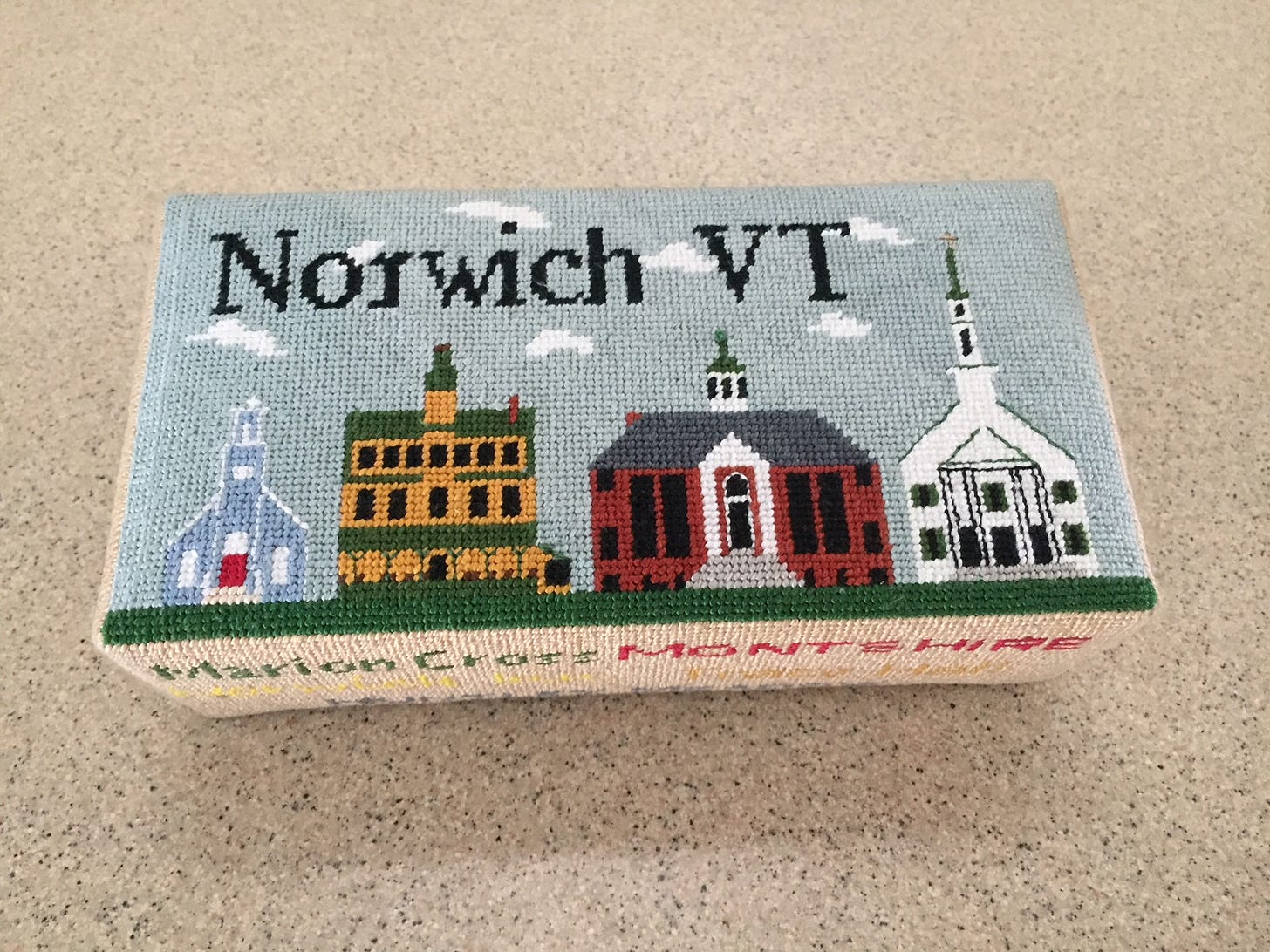 My Blog Logo and Thanks for reading