Daily Update on Covid-19 from the NPD
This information is news you can use and changes by the minute.
I am posting the latest update on the Novel Coronavirus COVID-19 from Norwich Police Chief Jennifer M. Frank in an effort to keep you informed. This appeared in this mornings List Serv.
Starting Thursday, 3-19-2020, access to Tracy Hall will be RESTRICTED to business-only traffic. Full details are posted on the Norwich website at
http://norwich.vt.us/…/TONorwich-COVID-contingency-emergenc…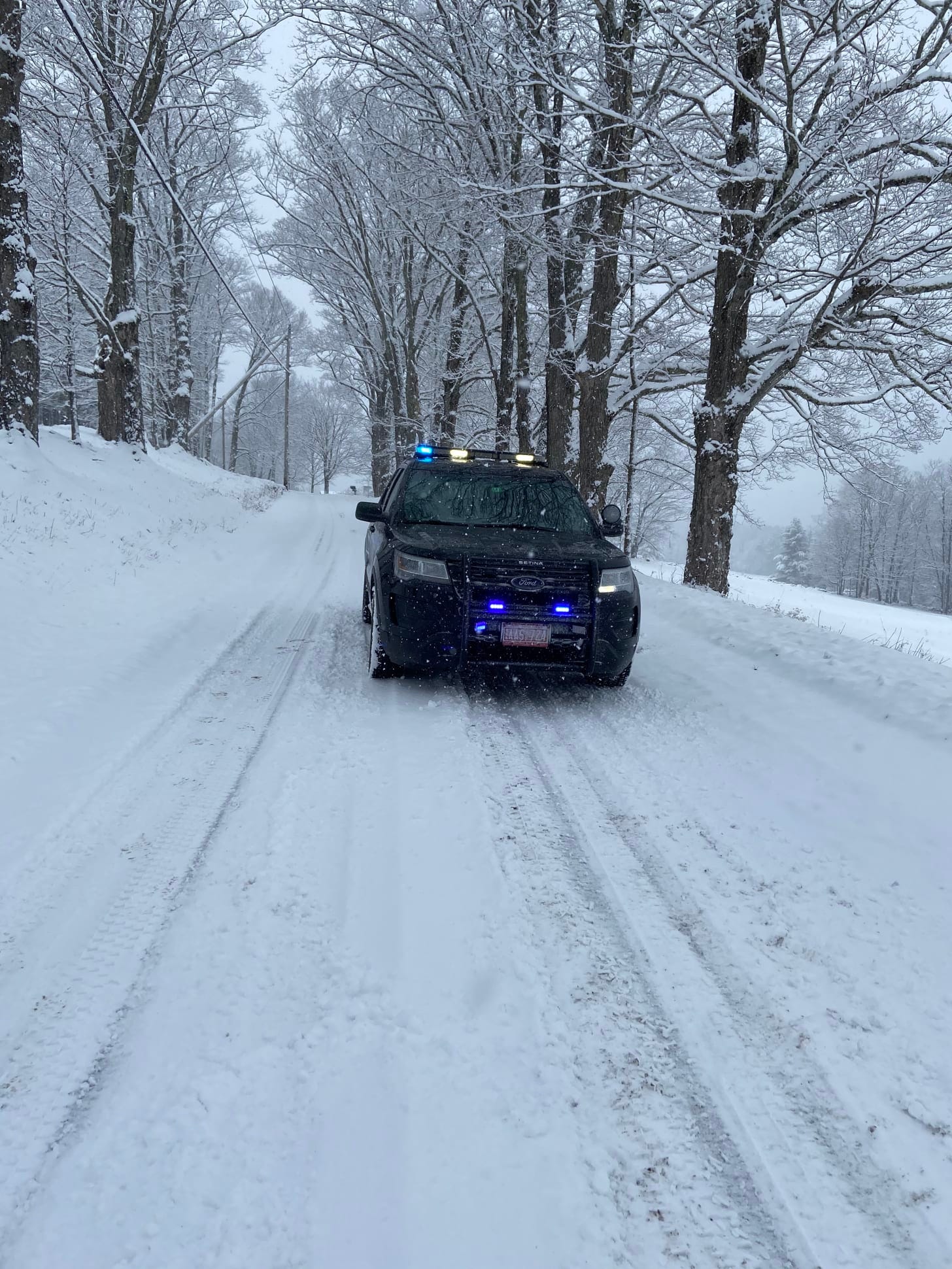 This was a prior photo that I took but thought it was fitting to use today with our mini snowstorm which is happening today.
27. Daily Update on Novel Coronavirus (COVID-19) - March 18, 2020
From: "Frank, Jennifer" <Jennifer.Frank@vermont.gov>
Date: Wed, 18 Mar 2020 22:36:11 +0000

* 03/18/20 *
- The U.S. and Canadian border is closing to non-essential travel as of 3/18/20.
- Gov. Scott directed childcare centers to close normal operations but encouraged continued operation exclusively where needed to provide childcare services for workers who are essential to Vermont's COVID-19 mitigation efforts.
- The Health Department is prioritizing contact tracing and response efforts to cases of those who are hospitalized, residents of long-term care facilities, people who are incarcerated, and those who are immunocompromised.

Q1: Who can be tested?
A: If you are ill, call your health care provider to find out if you can be seen for evaluation.

Q2: What is social distancing?
A: Social distancing means remaining out of congregate settings, avoiding mass gatherings and maintaining distance (approximately 6 feet) from others when possible.

Q3: If I am quarantined, will I be able refill my prescriptions?
A: The VT Department of Financial Regulation issued Insurance Bulletin #210 regarding COVID-19 Prescription Drug Refills.  In order to minimize the need for Vermonters to physically visit pharmacies, the department is directing insurers to make at least a 30-day supply of medication available to members refilling their prescriptions.

Current COVID-19 Activity in Vermont
Positive test results: 19
Total tests conducted: 611
People being monitored: 246
People who have completed monitoring: 262

Cases reported Wednesday, March 18:
Male in his 70s. Not hospitalized.
Male in his 60s. Not hospitalized.

Cases reported Tuesday, March 17:
Male long-term care resident over the age of 80. Hospitalized at UVMC
Female in her 70s. Hospitalized st DHMC
Male in his 50s. Not hospitalized.
Male in his 40s. Not hospitalized.
Female in her 30s. Not hospitalized

Bed Availability for all Vermont hospitals (DHMC) separately):
201 Total VT Beds Available (72 DHMC)
20 intensive care unit (ICU) VT (16 DHMC)
100 VT Medical/Surgical Beds Available (15 DHMC)
39 VT Isolation beds available (24 DHMC)

Chief J. Frank
Norwich, VT Police Department
10 Hazen Street / P.O. Box 311, Norwich, VT 05055

(802)649-1460 (Office)
(802)649-1775 (Fax)
Jennifer.Frank@Vermont.gov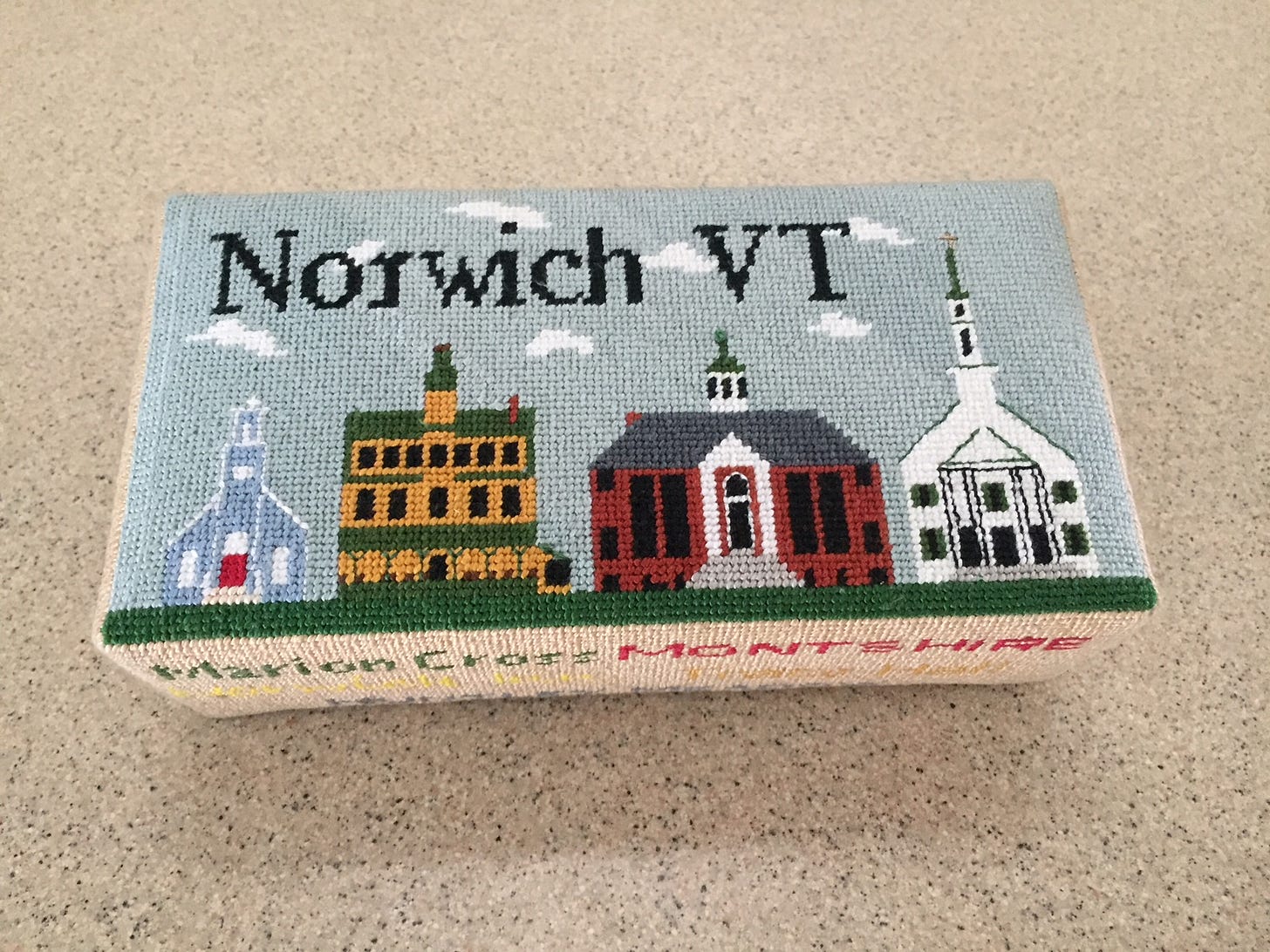 My Logo