Discover more from My Newsletter "about Norwich"
My stories are about people and events in Norwich and sometimes out and about the Upper Valley, The stories are meant to inspire and bring the community together. I will do my best to write positive stories and offer you some informative topics also.
Dan and Whit's offers Home and curbside delivery
And the signs say it all
The other day as I was walking in to Dan and Whit's, I noticed the colorful flowers placed next to the D&W signs. I went into the store and came out and thought the flowers caught my eye but what was on the signs? I took another look on both sides and snapped a few photo's so that I could share the messages with you.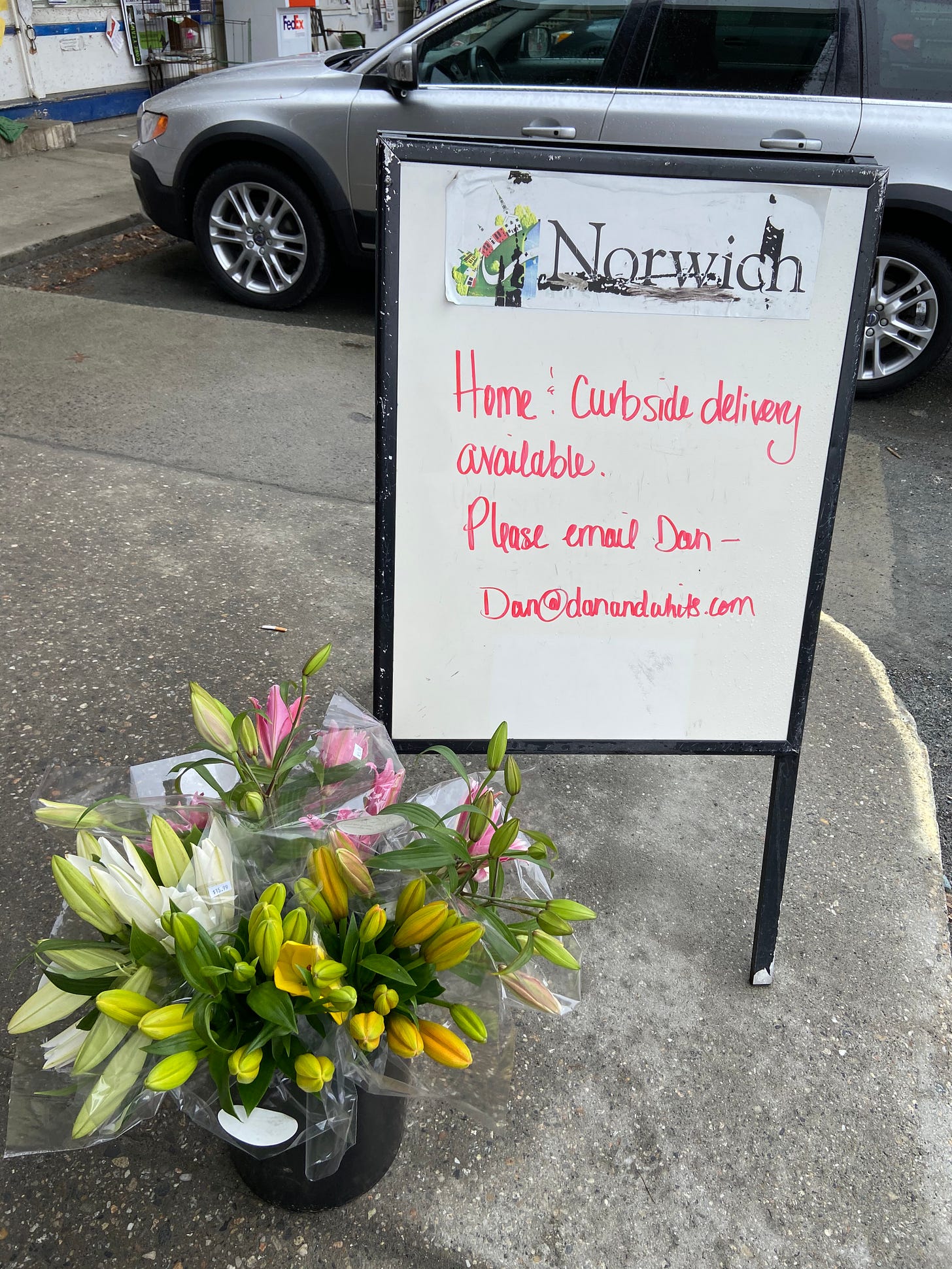 The flowers are available also and remind us that spring is here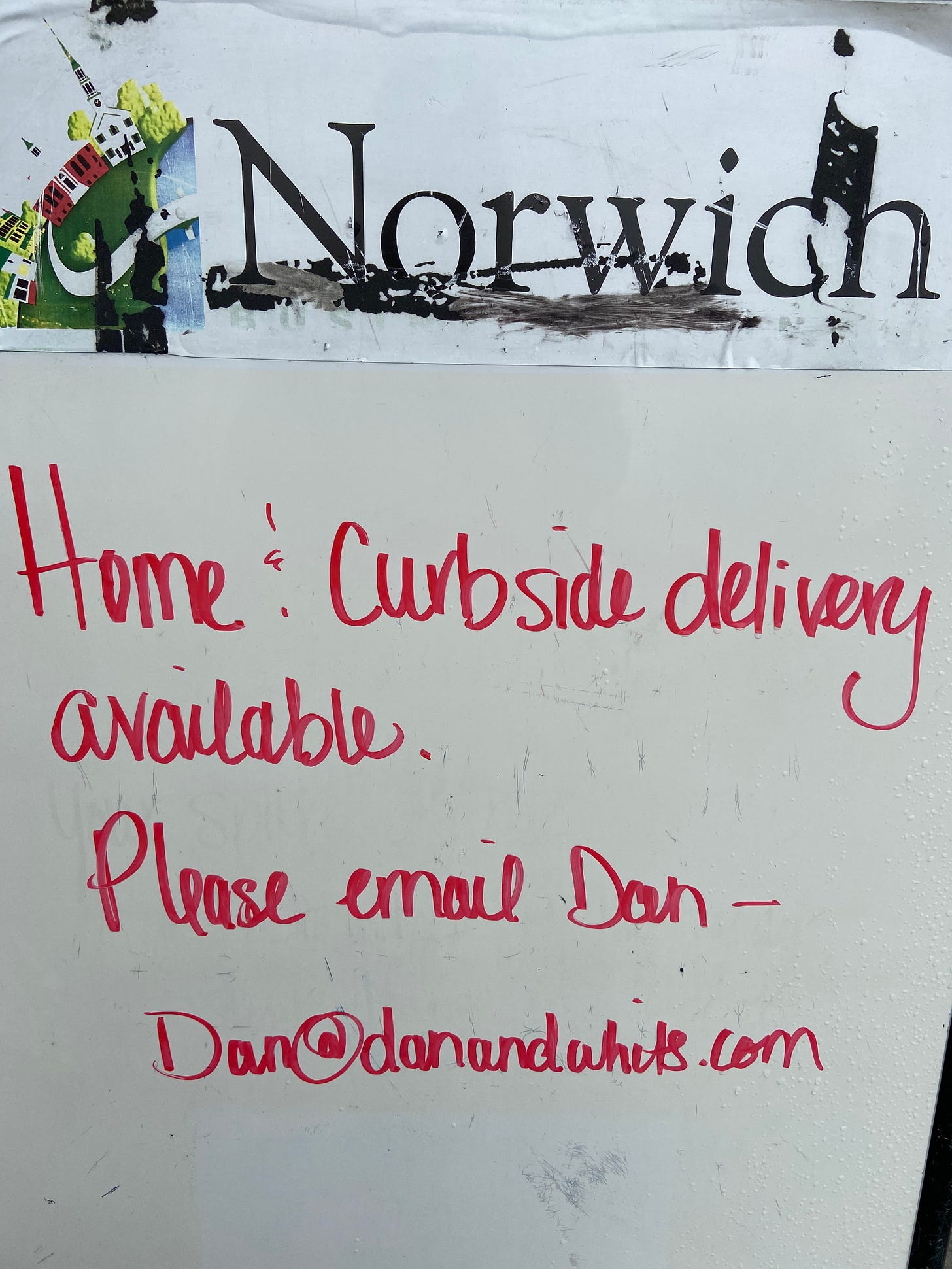 Dan@danandwhits.com is the contact info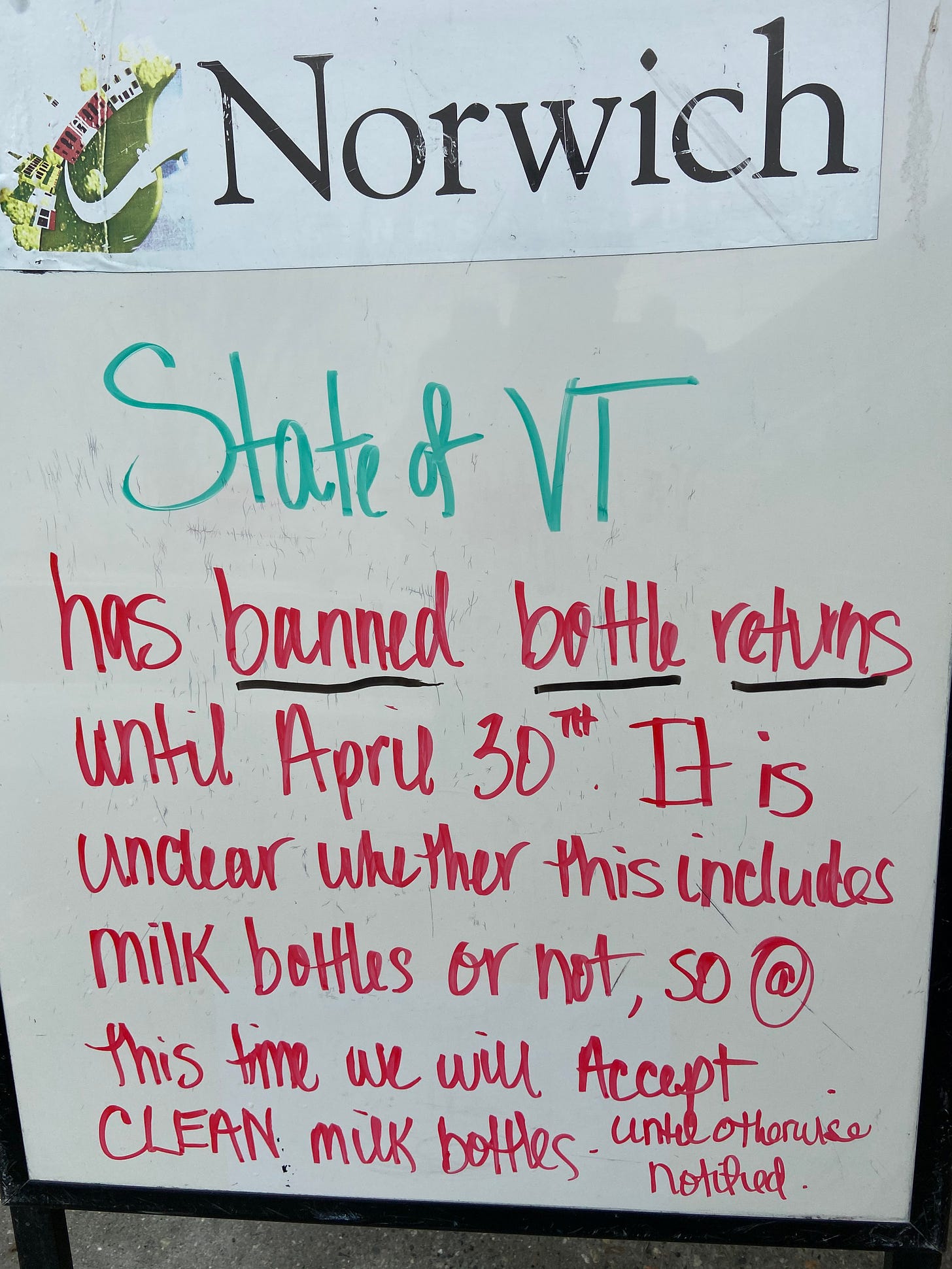 An additional notice on the other side of the sign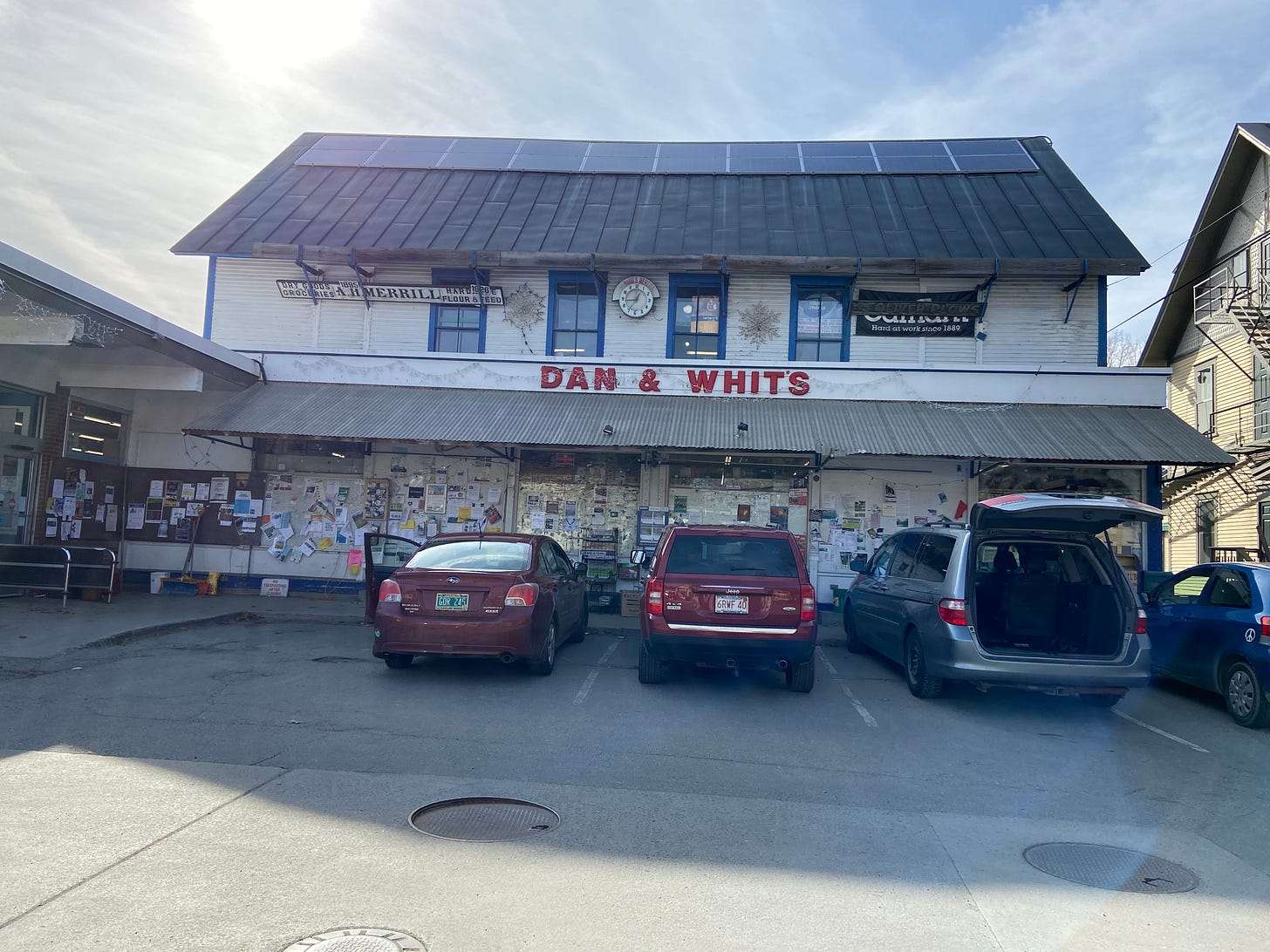 Photo of the famous landmark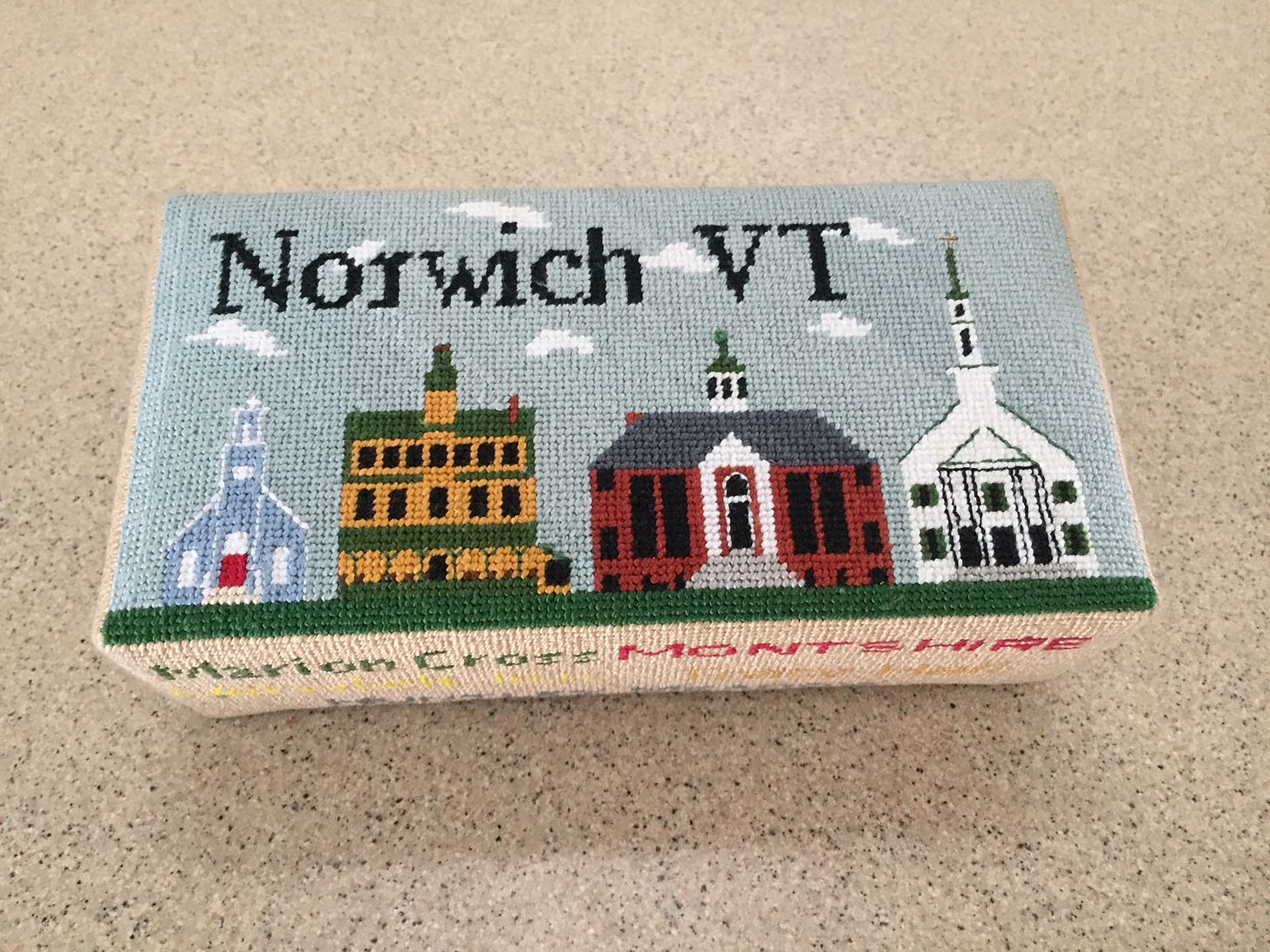 My not so famous logo, but I am working on it. Please subscribe for free