Discover more from My Newsletter "about Norwich"
My stories are about people and events in Norwich and sometimes out and about the Upper Valley, The stories are meant to inspire and bring the community together. I will do my best to write positive stories and offer you some informative topics also.
Dan and Whit's to offer free delivery
Just another way to keep it local and keep it going during these difficult times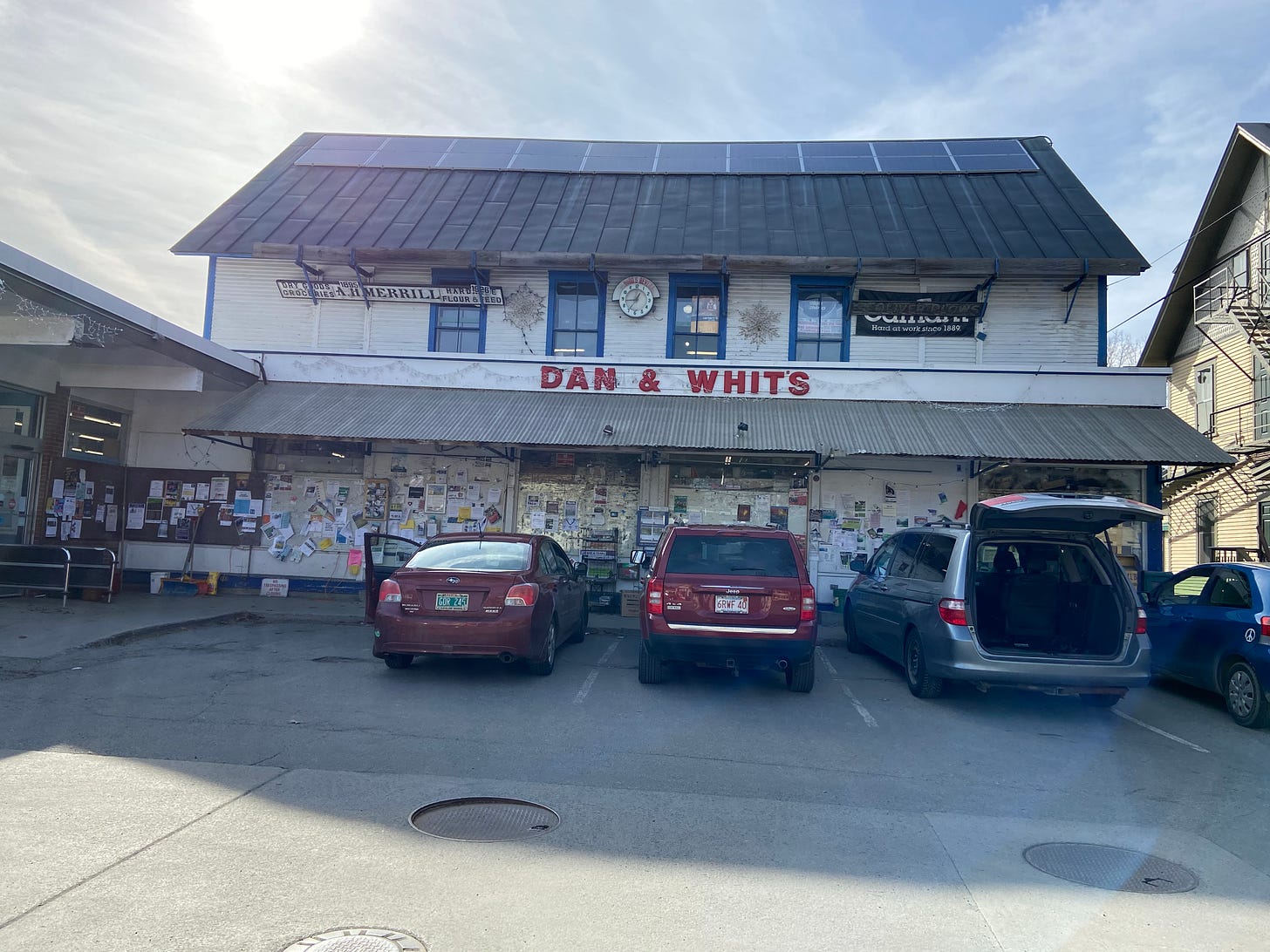 Hello all, I am posting this announcement and delivery update from Dan regarding free delivery of groceries purchased at Dan and Whit's store.
38. Delivery- Update
From: Dan Fraser <dan@danandwhits.com>
Date: Fri, 13 Mar 2020 21:42:07 -0400

Greetings,

Norwich steps up!

As we thought, we do need to make a few delivery changes.  All of which are
pretty incredible and speak to the sense of caring in the Norwich Community.

1. The Norwich Fire Department has volunteered to do all deliveries.
2. Deliveries are ANY where in the town of Norwich
3. There will no longer be any delivery charge. Delivery will be free, but
we will still require a $20.00 minimum order.
4. Payment will be by store charge or credit card only *(No Cash or Checks-
as NFD can not transport money).
5. Delivery is now 7 days a week!
After I posted these delivery details I realized some of the info was inaccurate and recieved an e-mail from the Fire Chief. Here are the revisions.
There are three revisions to the original delivery update above
1-We are delivering during the day as well, not just from 4-7
2-We are not delivering outside of Norwich
3-Since this is a volunteer operation, we can't guarantee a seven day-a-week operation. We will do our best but can't guarantee.
Please post these revisions so that the public has these corrections.
Alex Northern JD, MPA
Town of Norwich Fire Chief


If you would like to make a $10.00 donation for the delivery -we will use
the money toward unknown emergencies that arise out of this situation (or
donate to a non-profit), just let us know at the time you place your order.

How does this work?
1. Email me your order.
2. We will put the order together and the NFD will make the delivery

Again, another example of the community rallying to support all our
citizens. We will get through this together.

Thanks for keeping it local.
Dan