Filling it up and waiting until it freezes
A task that is done in phases and with many volunteers
This is my first Post on Substack so please bear with me. It will be a short post with a few photos of a story that I already did on another platform. It is somewhat of a test to give me a feel of the Substack dashboard and site.
I recently took a walk on Main Street in Norwich and noticed a long yellow hose lying on the Norwich Green. I followed it to see just what was up or going down so to speak.
A task that is done in phases and with many volunteers
Today was a real hoser of a day as the Hoser's and some key volunteers from the fire department began the task of filling the skating ring. This is only the first phase of the operation. Follow the photos to see the progress and work that goes into this project.
The photo's will hopefully guide you through the story :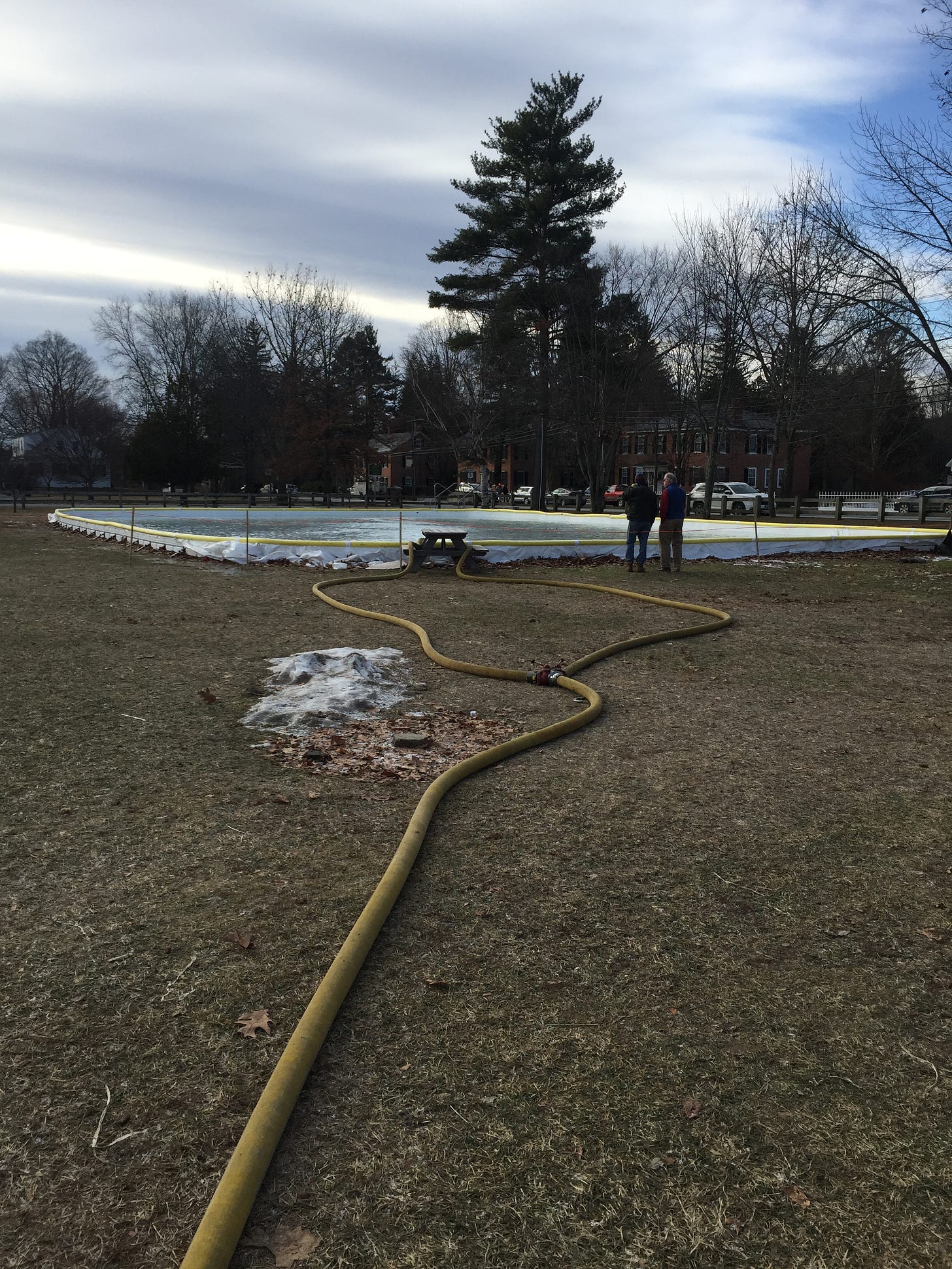 Follow the yellow brook hose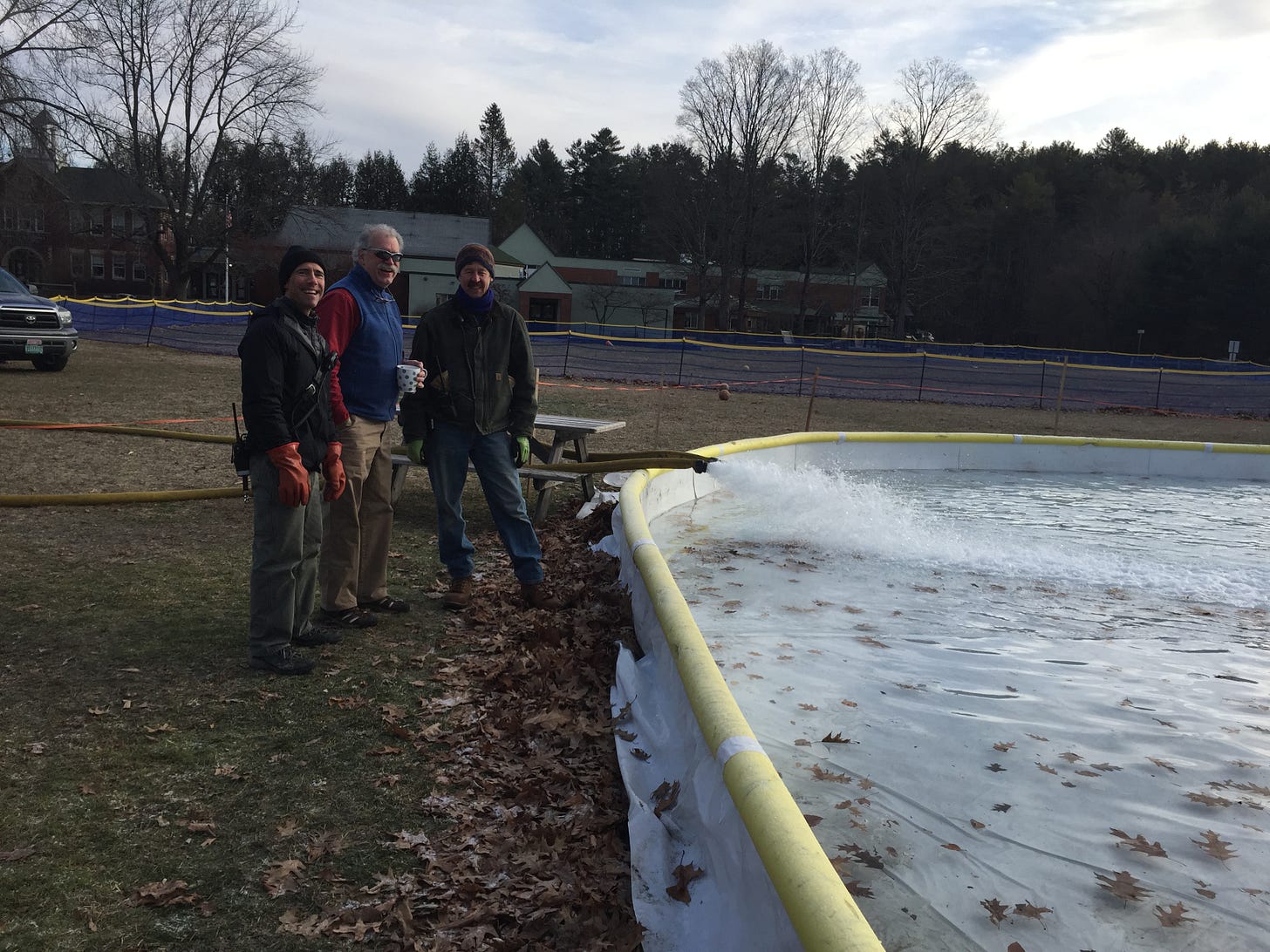 Fill it up regular please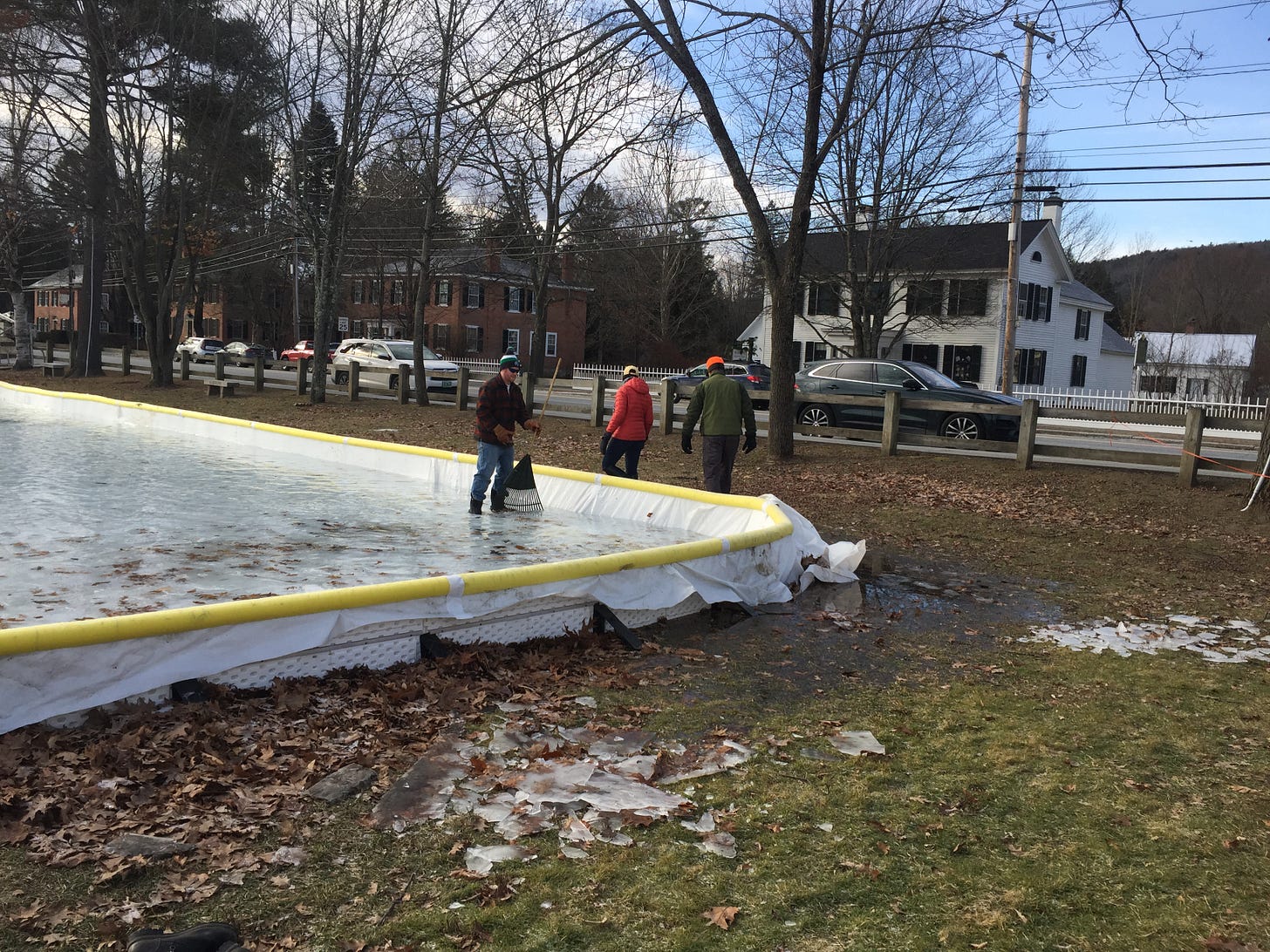 Cleaning the debris and checking for leaks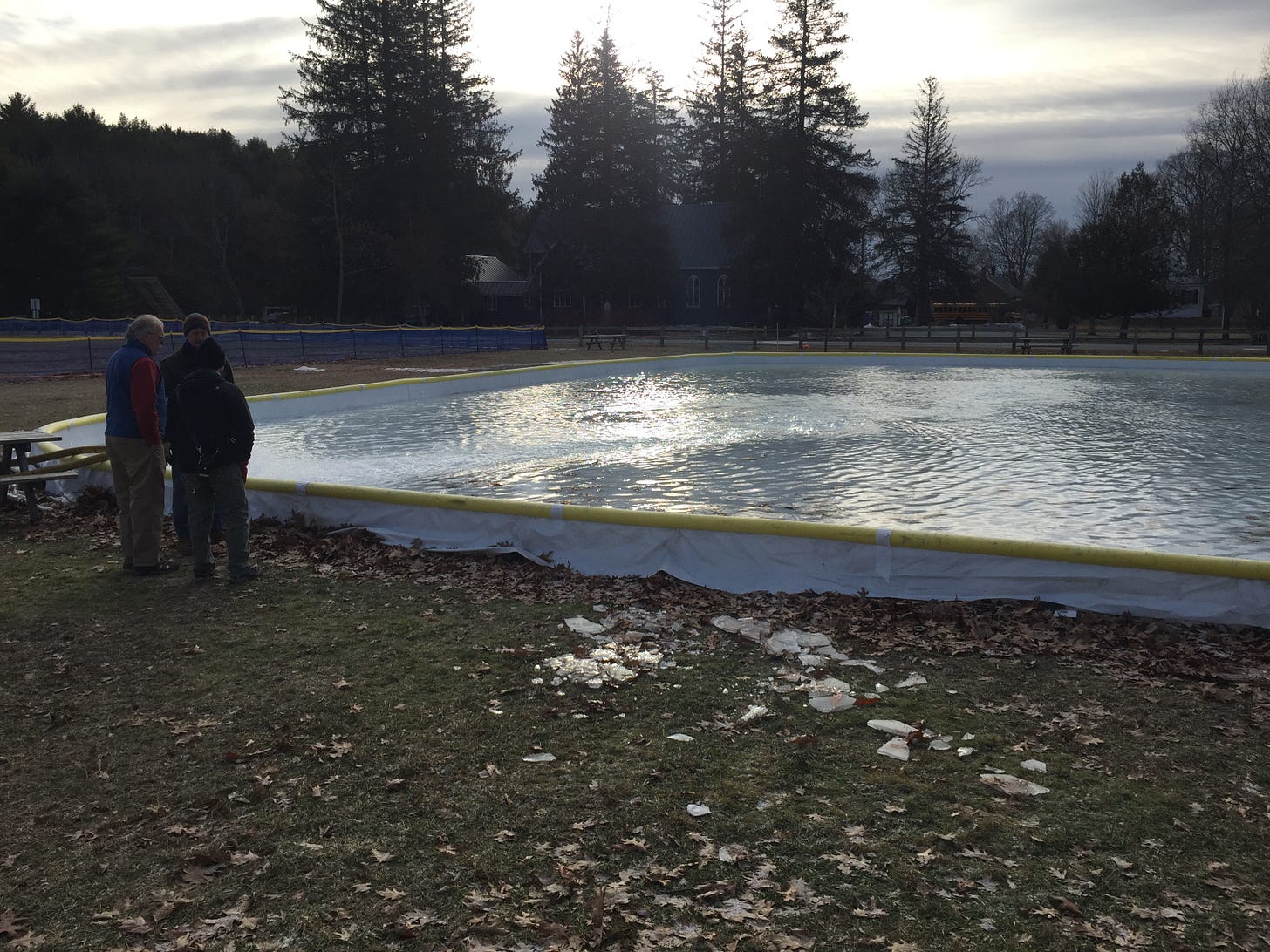 Filling up nicely and starting to look like an ice rink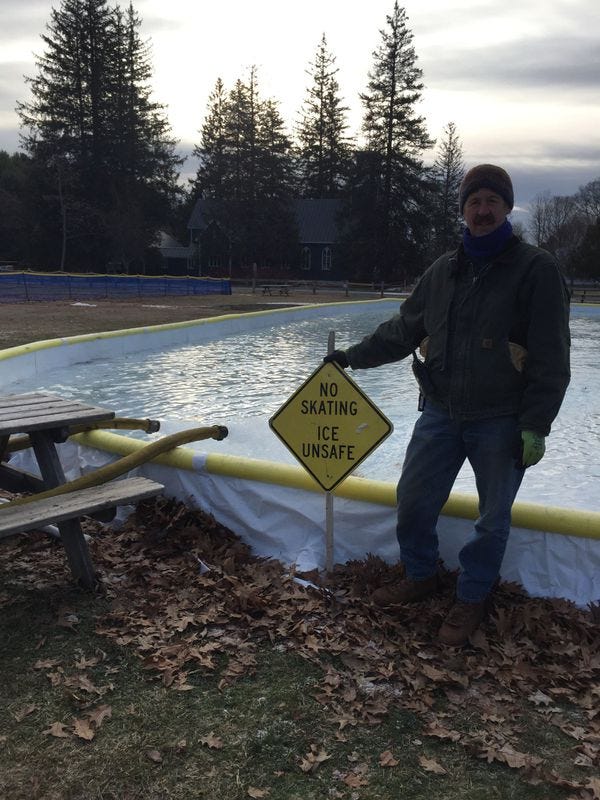 Please no skating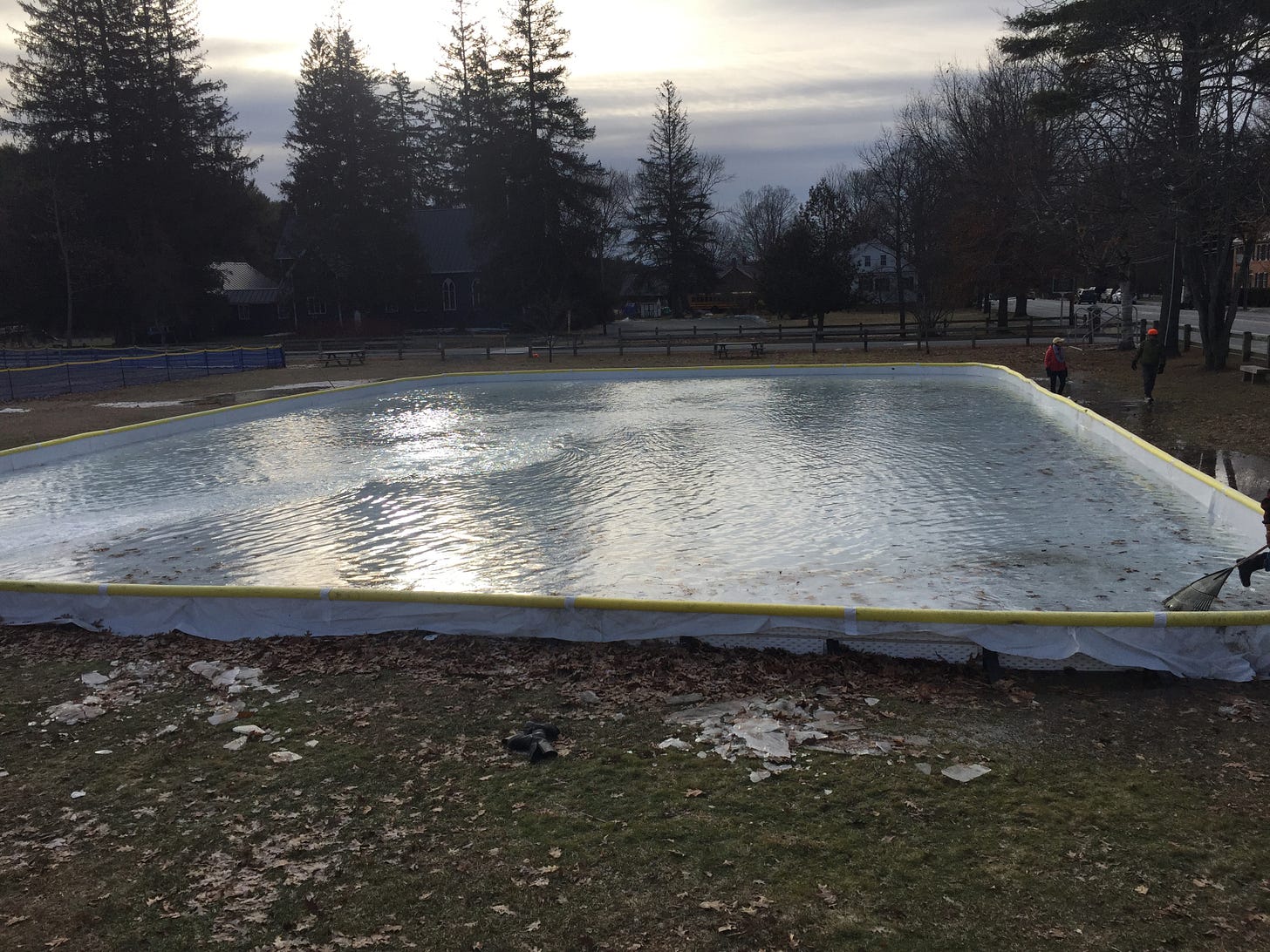 Doing a walkabout to check things out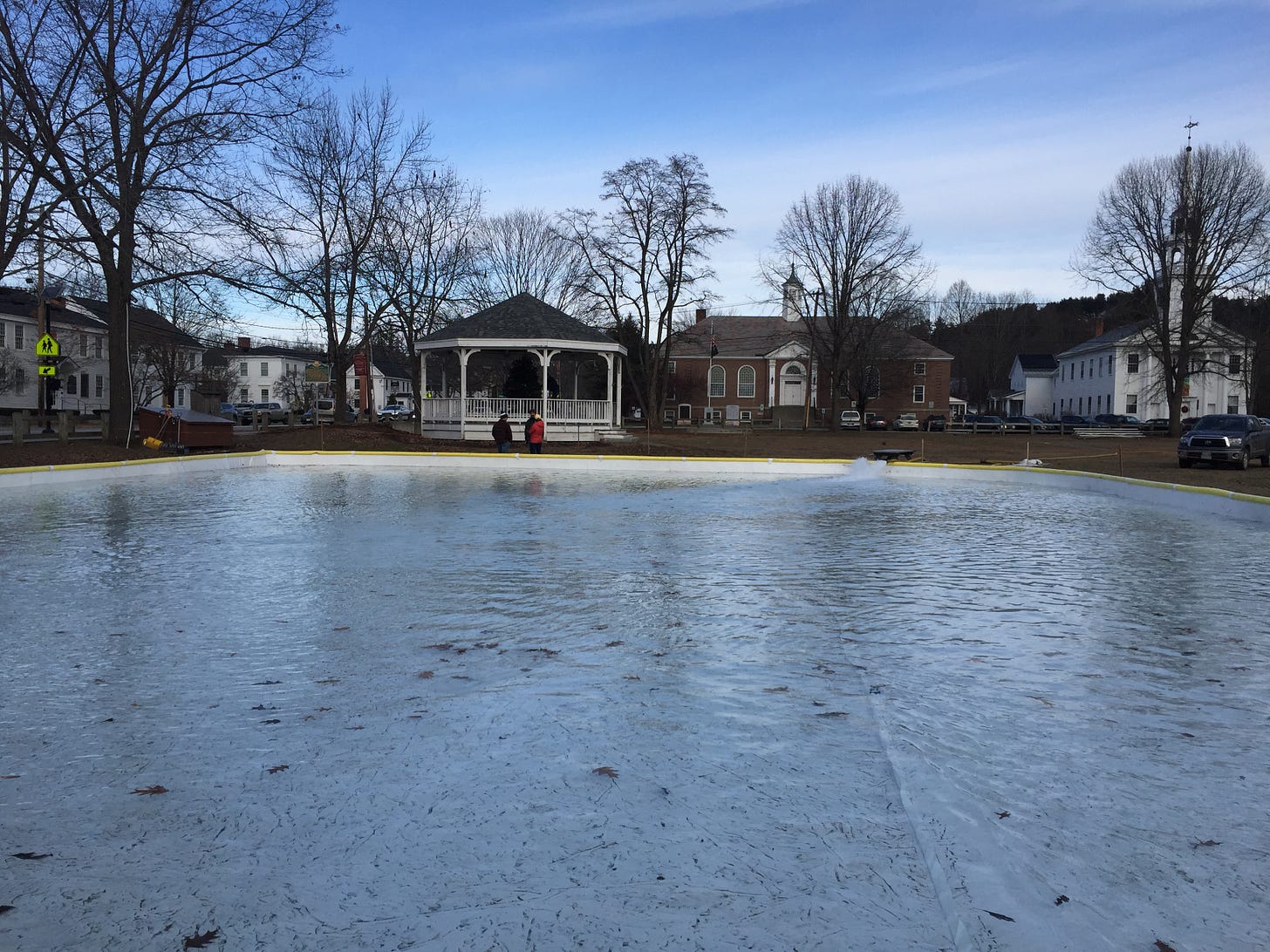 This is only phase one as the volunteers will now wait and see and re visit for phase two.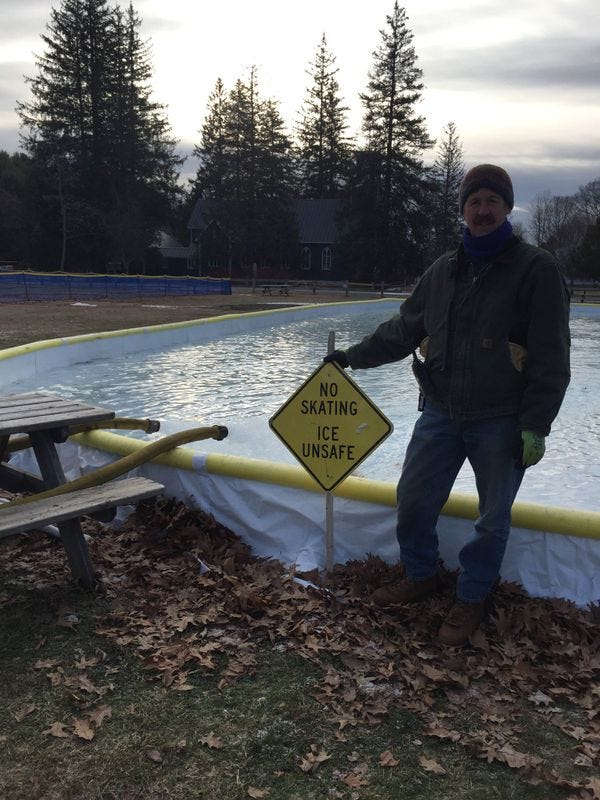 Once again please no skating yet.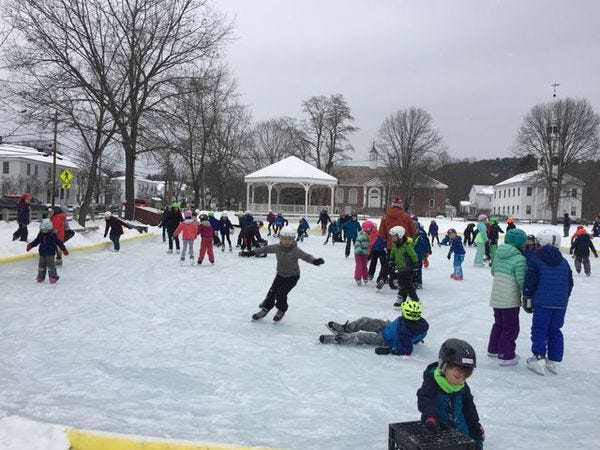 Once all safety checks are done and the weather cooperates this will be the result. This photo is from last years skating party.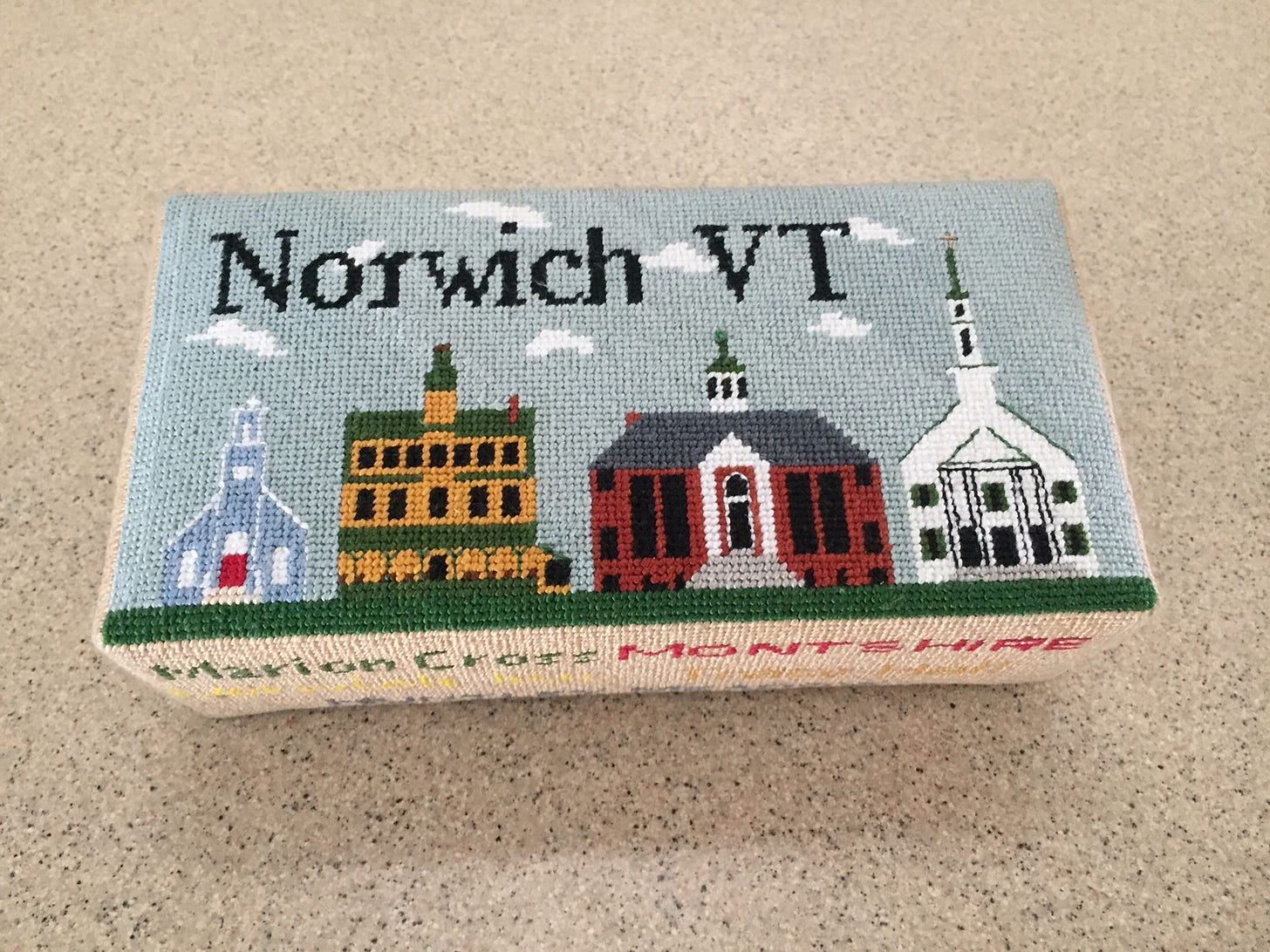 My "about Norwich" Logo