Discover more from My Newsletter "about Norwich"
My stories are about people and events in Norwich and sometimes out and about the Upper Valley, The stories are meant to inspire and bring the community together. I will do my best to write positive stories and offer you some informative topics also.
Happiness is hot soup on a cold day or night.
Stew,Chowder,and,Soup
I had the pleasure of attending the twice annual soup-a-thon that was held at the Unitarian Universalist Church in Norwich, Vermont church from 5-7 pm last Friday evening. The soups were yummy and the company was great and a good time was had by all as the pictures will show.
Here is a list of just some of the soups that were on hand.
lentil, corn chowder, fish chowder, wild rice, beef barley, squash, vegan chili, beef stew, root vegetable.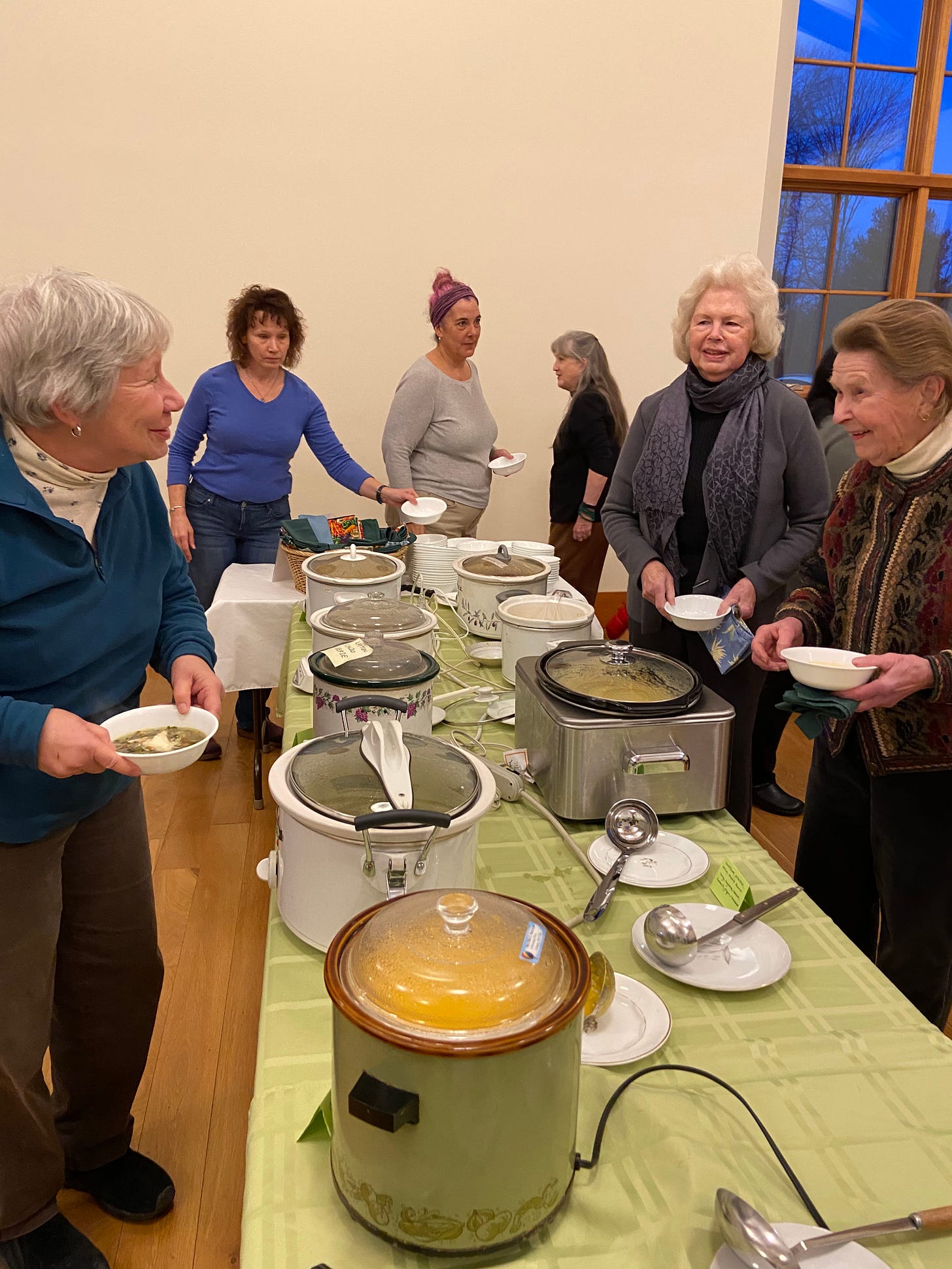 OK, so why did you pick that one?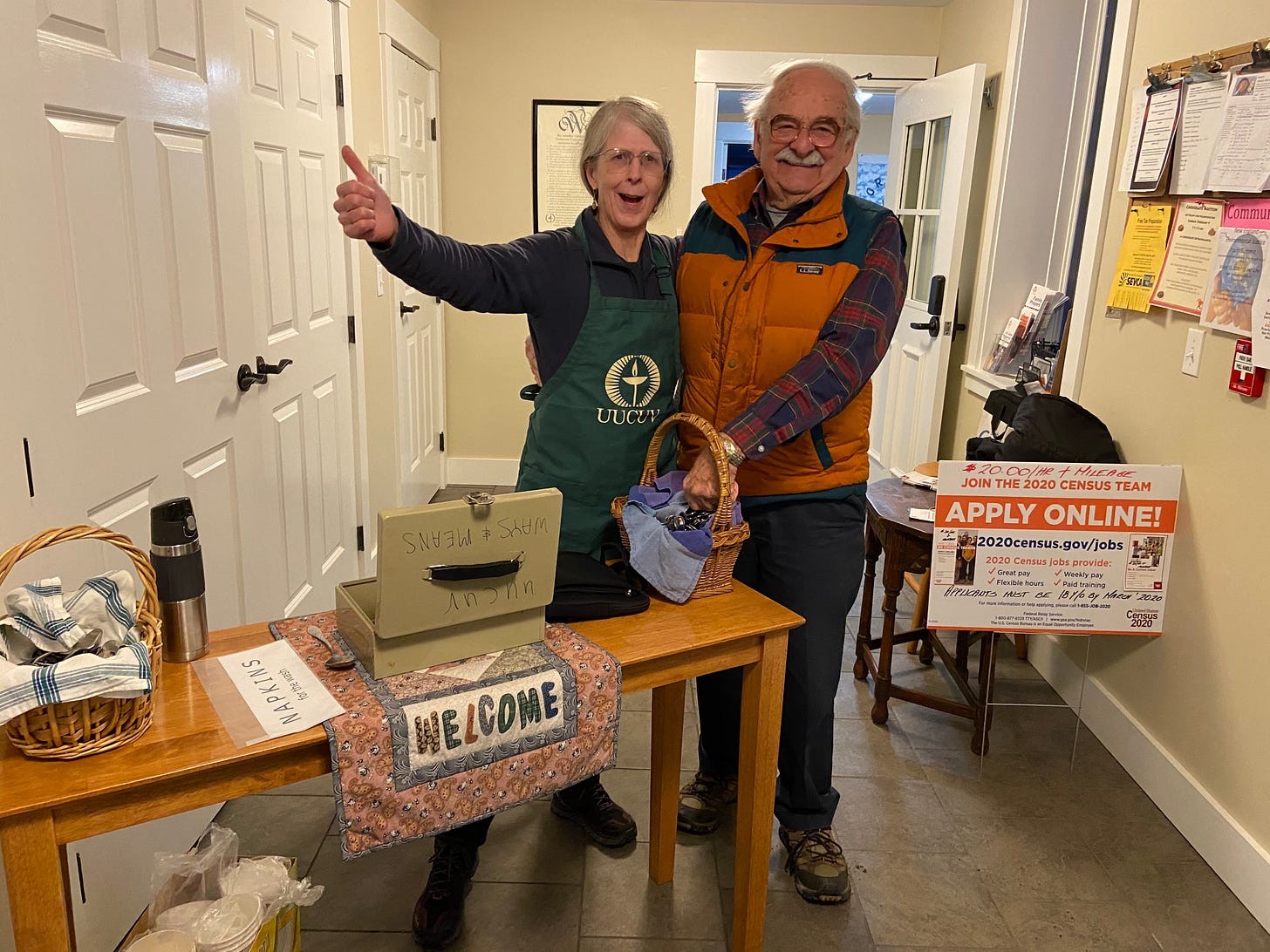 Checking in and getting his soup spoon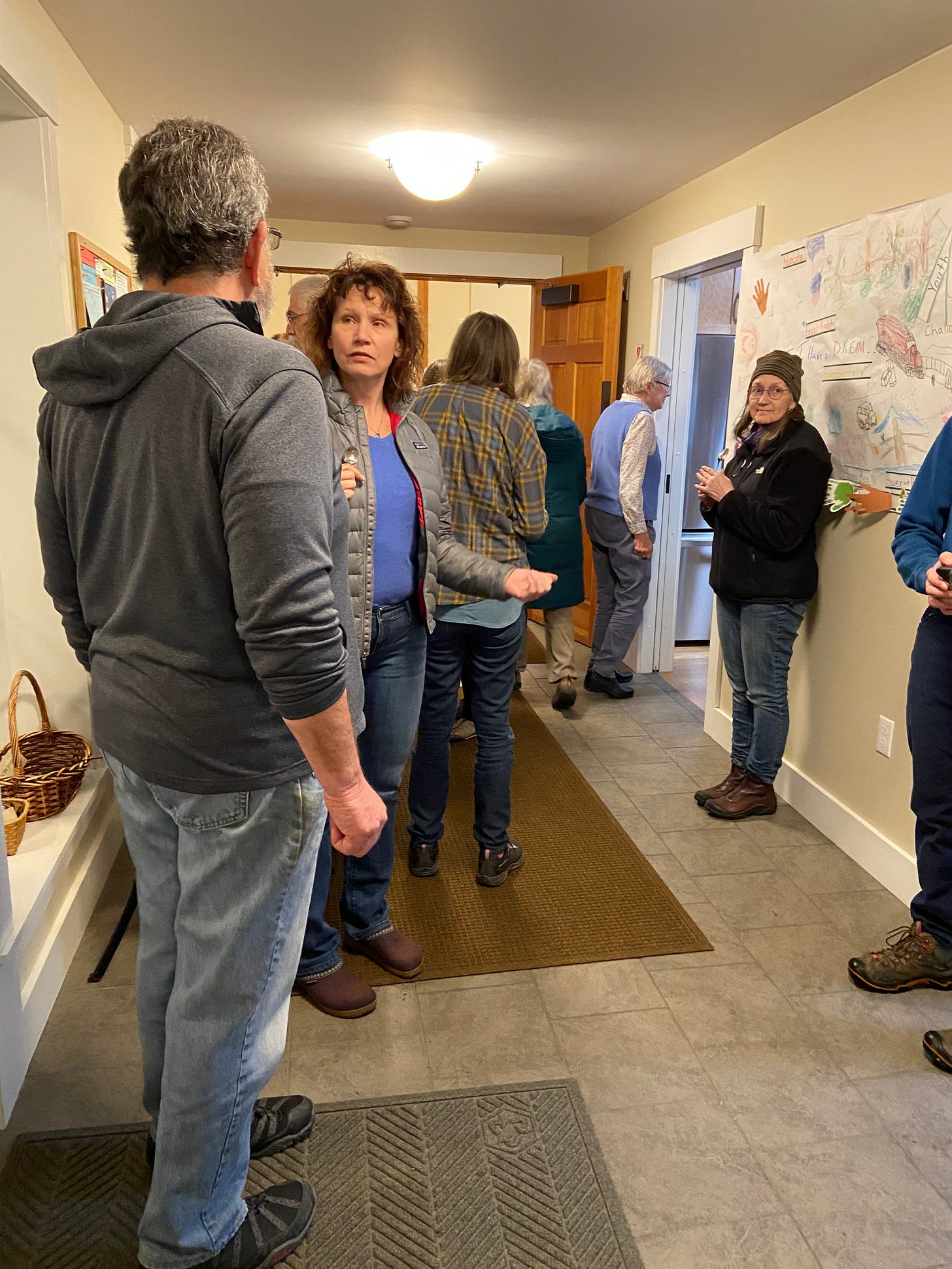 We arrived at 4:50 pm and there was still a waiting line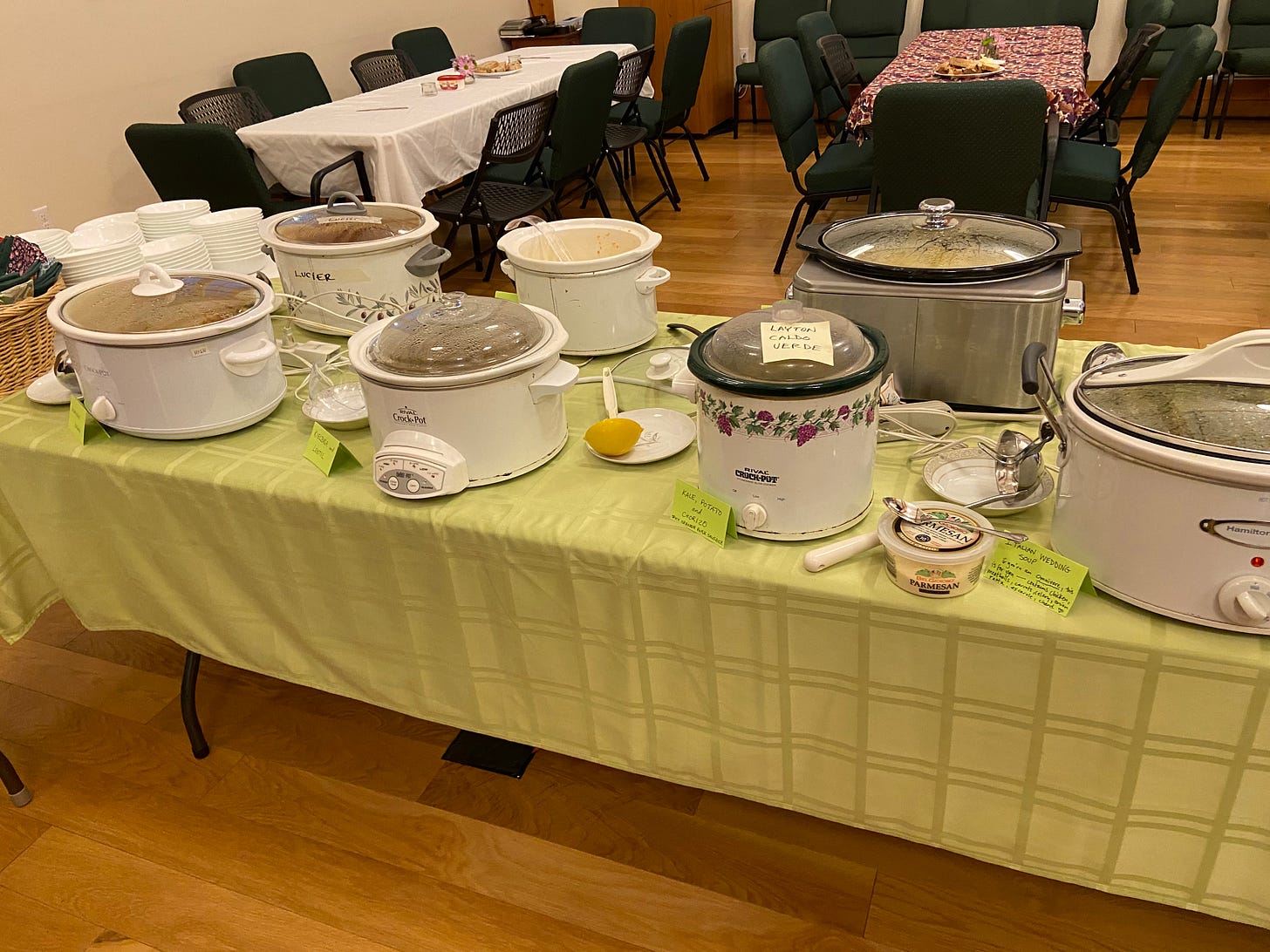 A total of 19 different types of soup were available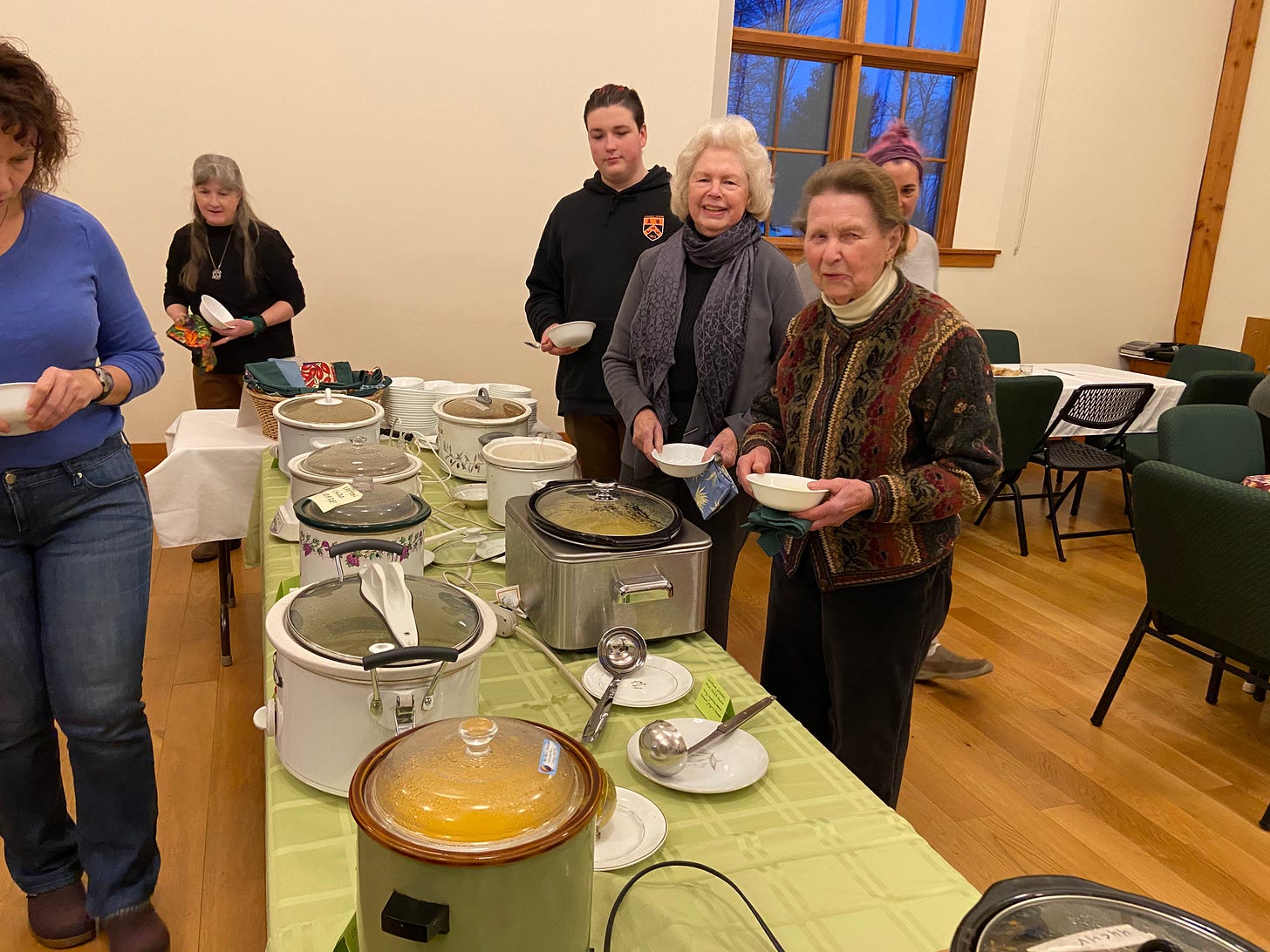 They held off on making their choices to pose for the photographer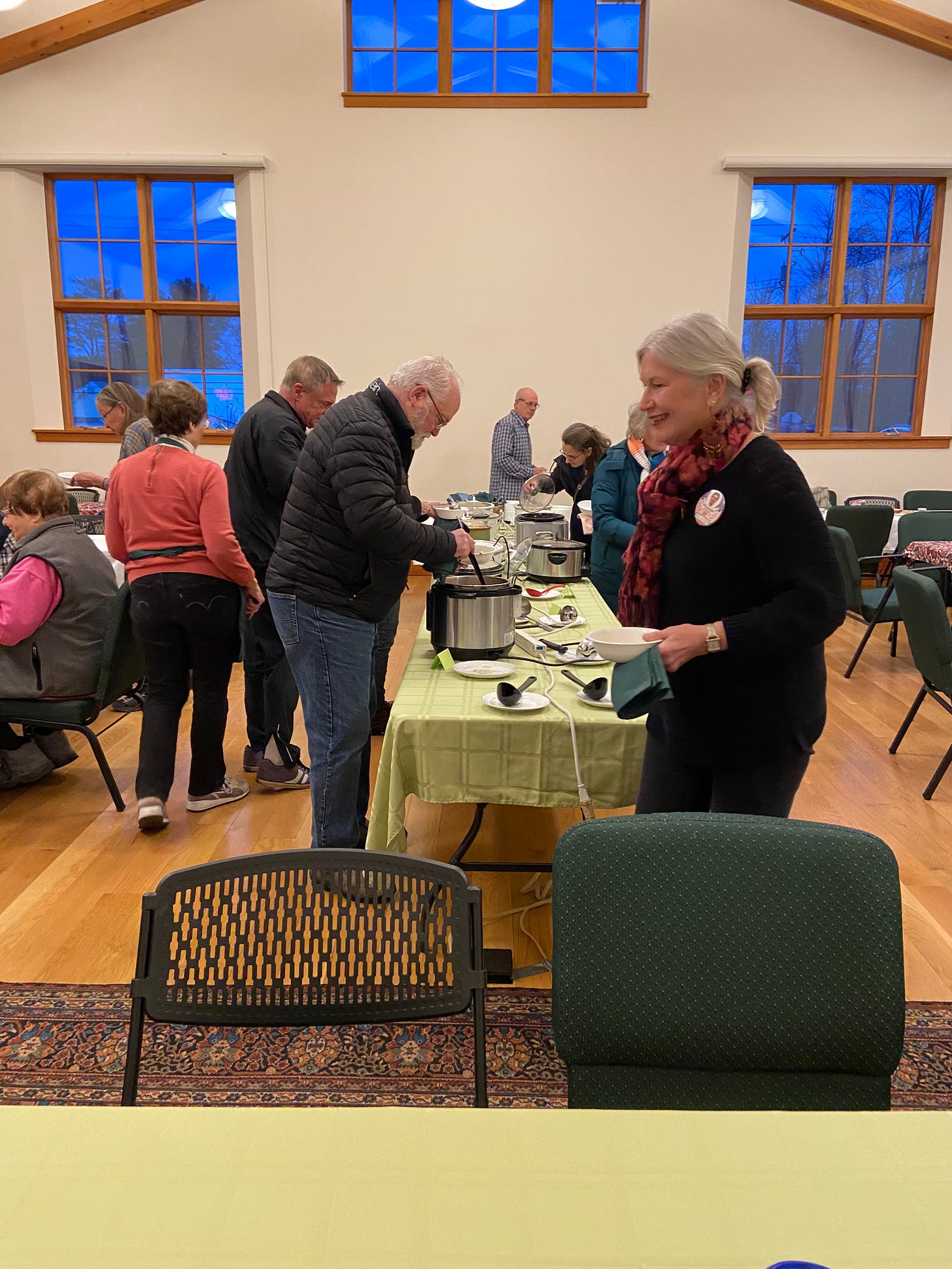 Customers were able to choose from either side of the table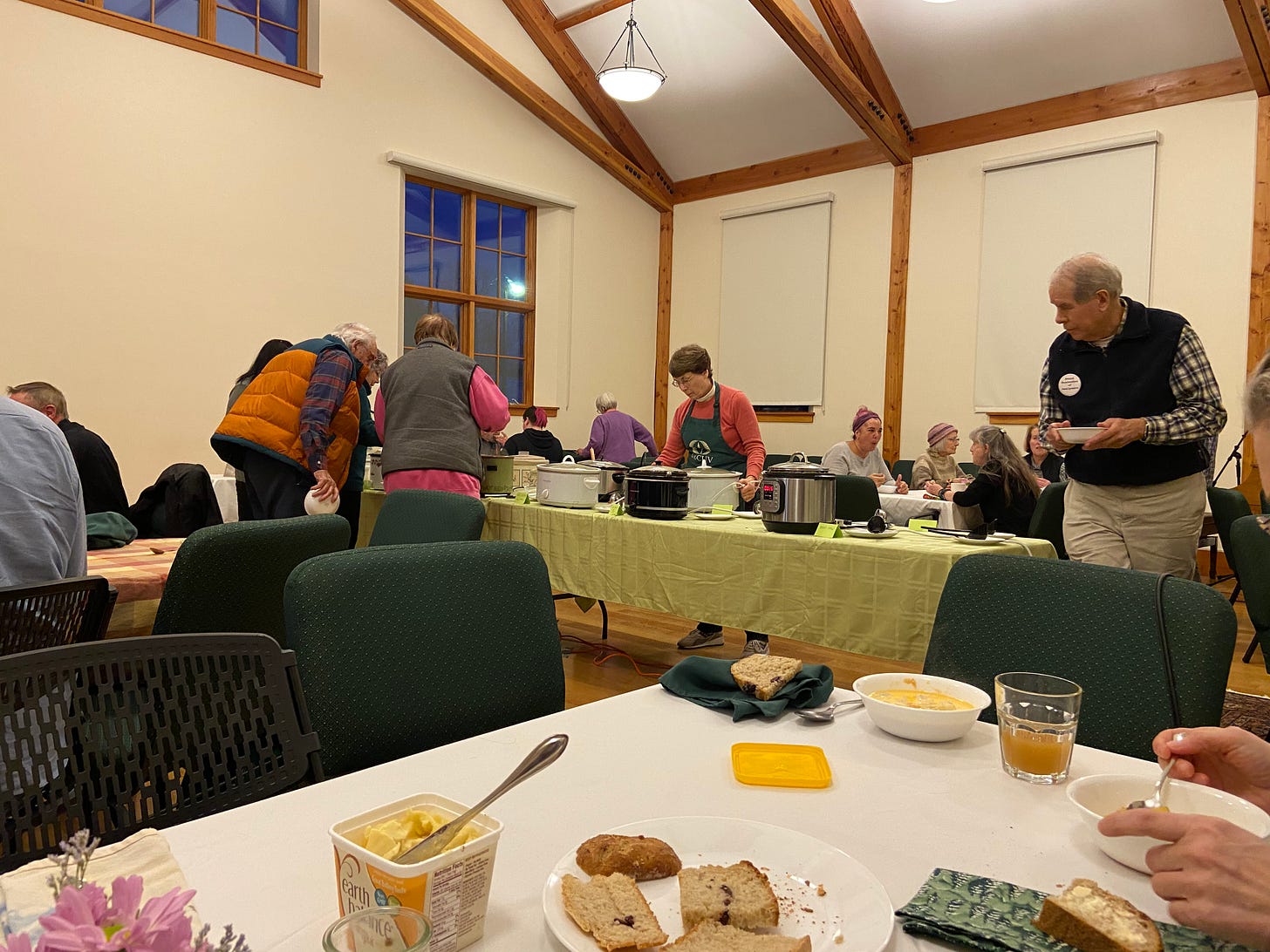 Looks like this group can't make up their mind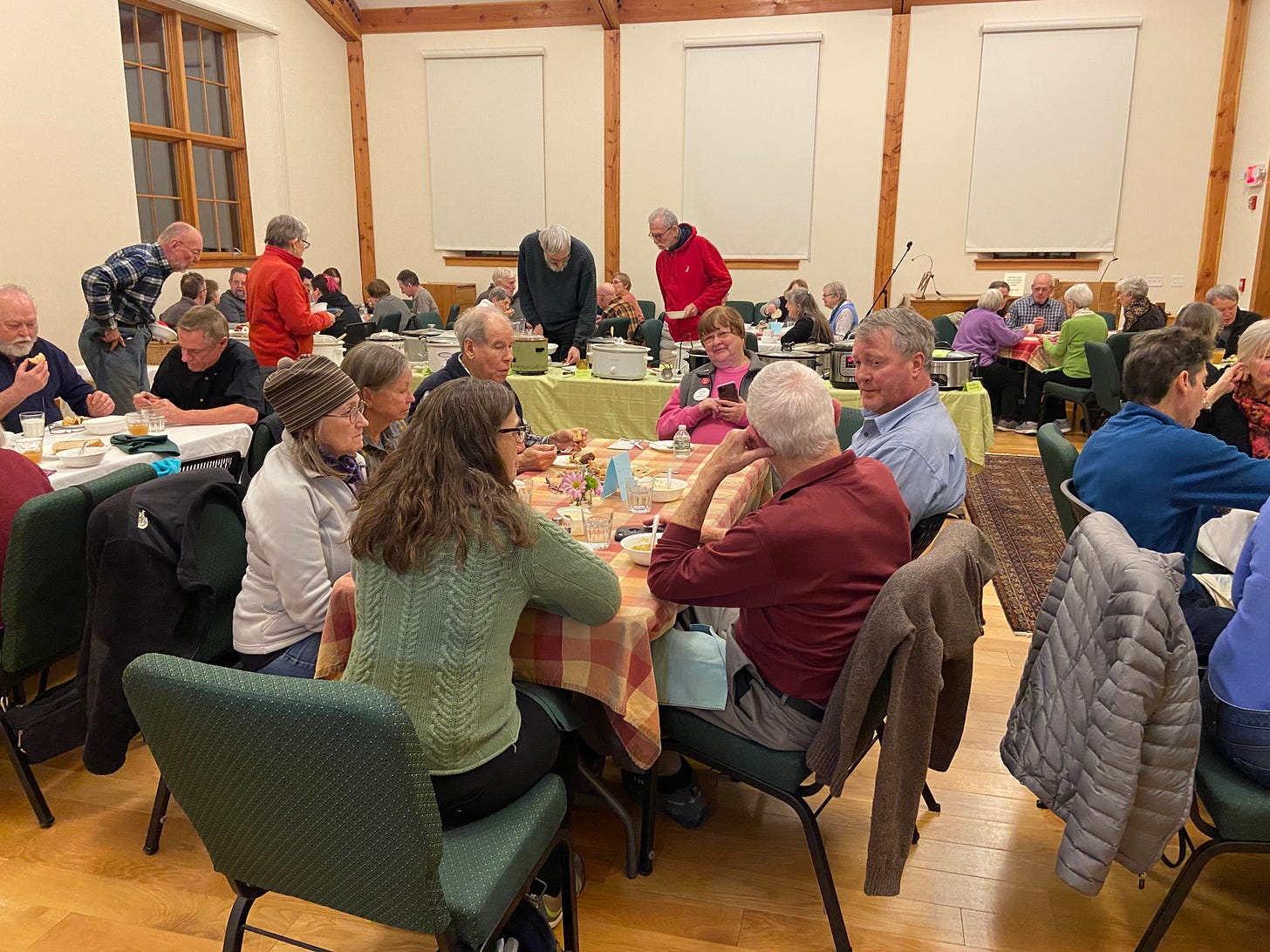 Looks like there was quite a crowd on hand to enjoy the evening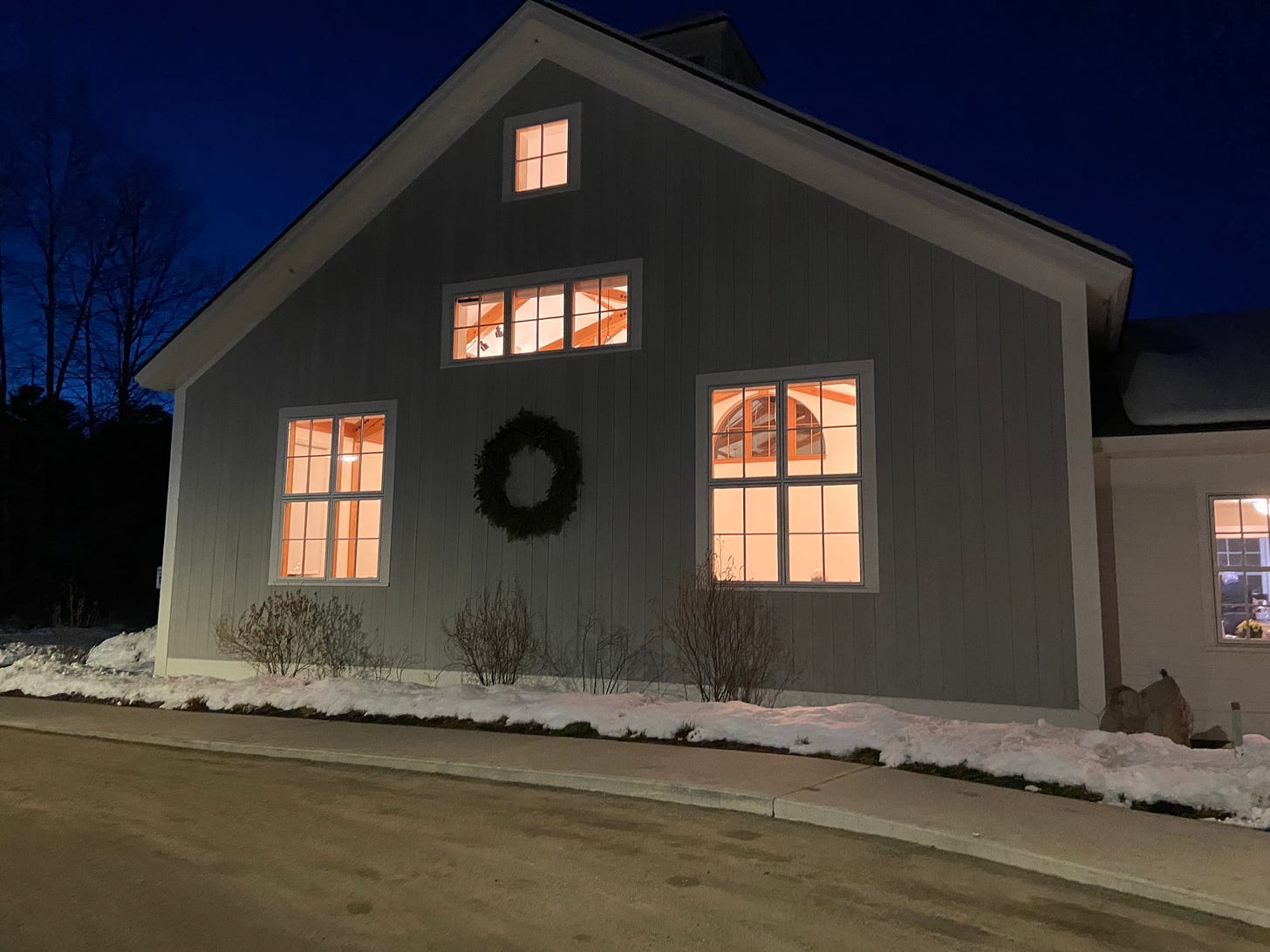 I took this photo as we were leaving as I thought it was very nice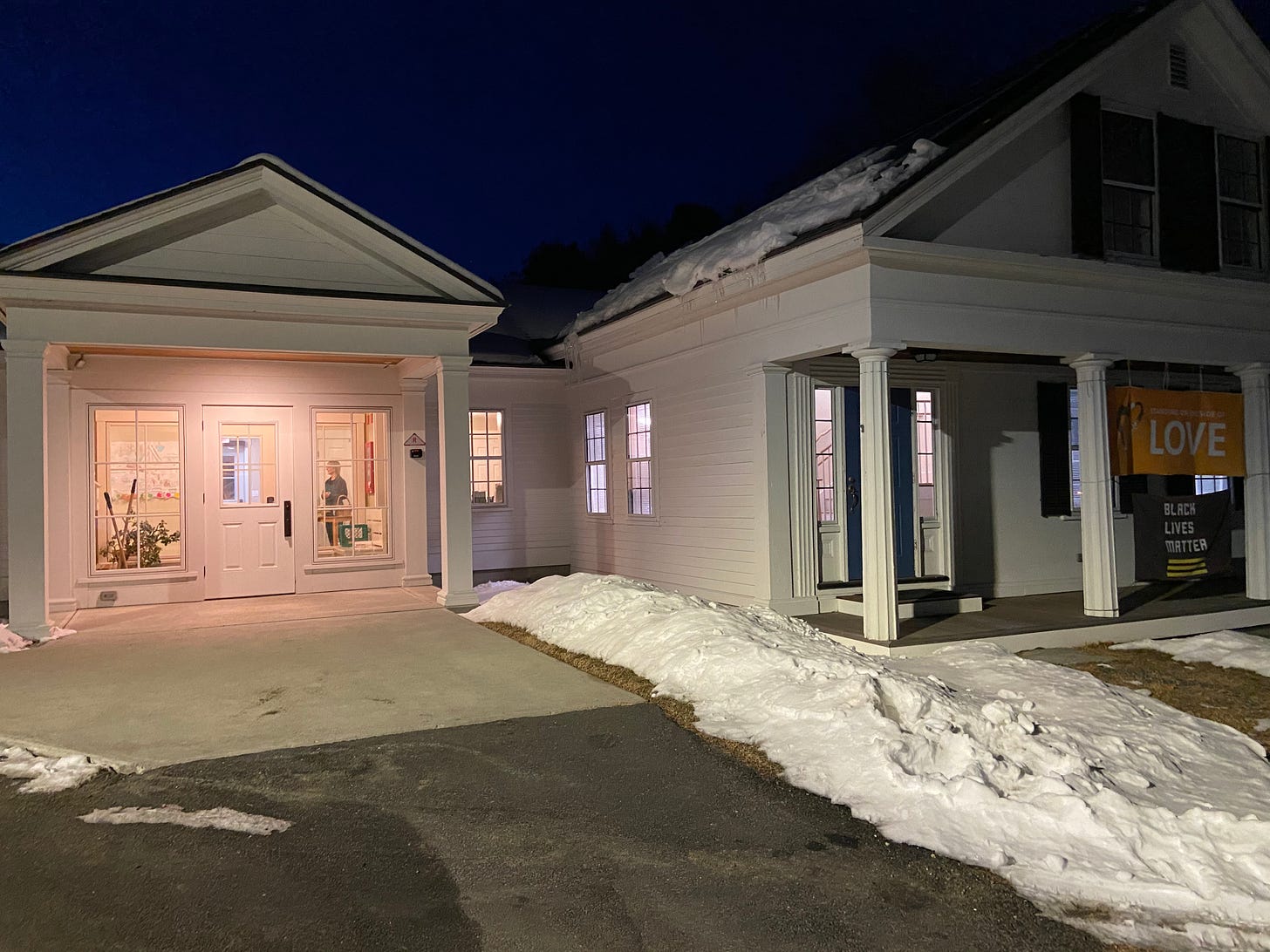 It was a nice evening
I asked Margo to give me some info on the evening and send me a photo of the building during the day . Please see below.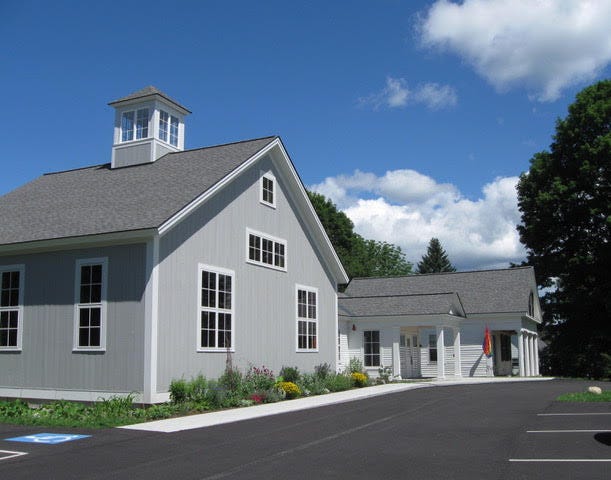 Photo taken in the spring I bet
Here is her response:
Good to see you this evening.  Thanks for coming to the Soupathon.  
I don't have a whole lot of facts and figures for you, except that there were 19 different kinds of soups (and a stew and a chili).  And lots of yummy desserts. Don't know how many people attended, but it was a good steady flow from 5-7PM
We do these Soupathons twice a year, so the next one won't be until Fall.
Here's a daytime photo of the Meetinghouse that you asked for.
Margo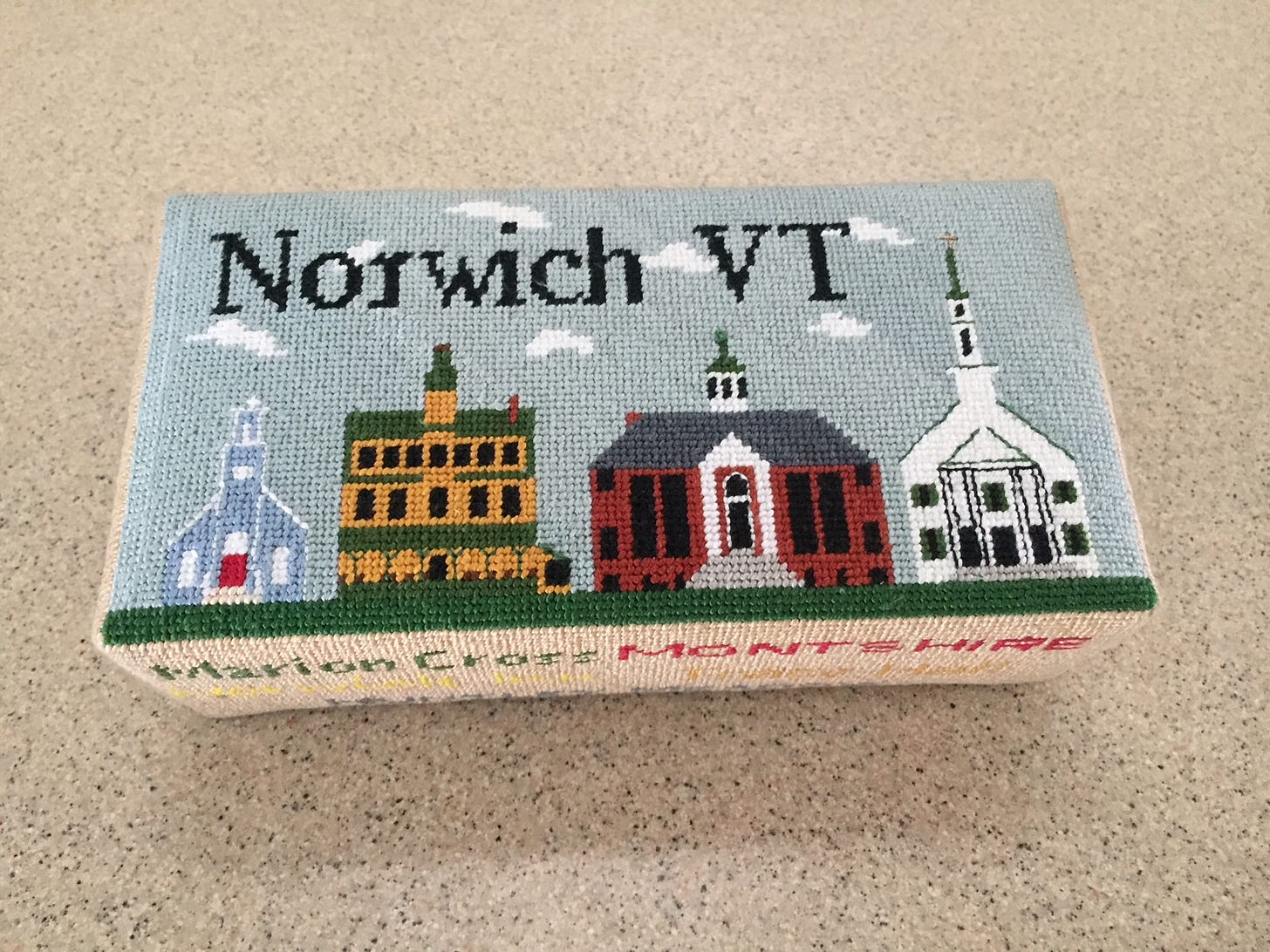 My Logo