Discover more from My Newsletter "about Norwich"
My stories are about people and events in Norwich and sometimes out and about the Upper Valley, The stories are meant to inspire and bring the community together. I will do my best to write positive stories and offer you some informative topics also.
Happy trails to you and tunes too! Where?
On the King Arthur Flour Trail in Norwich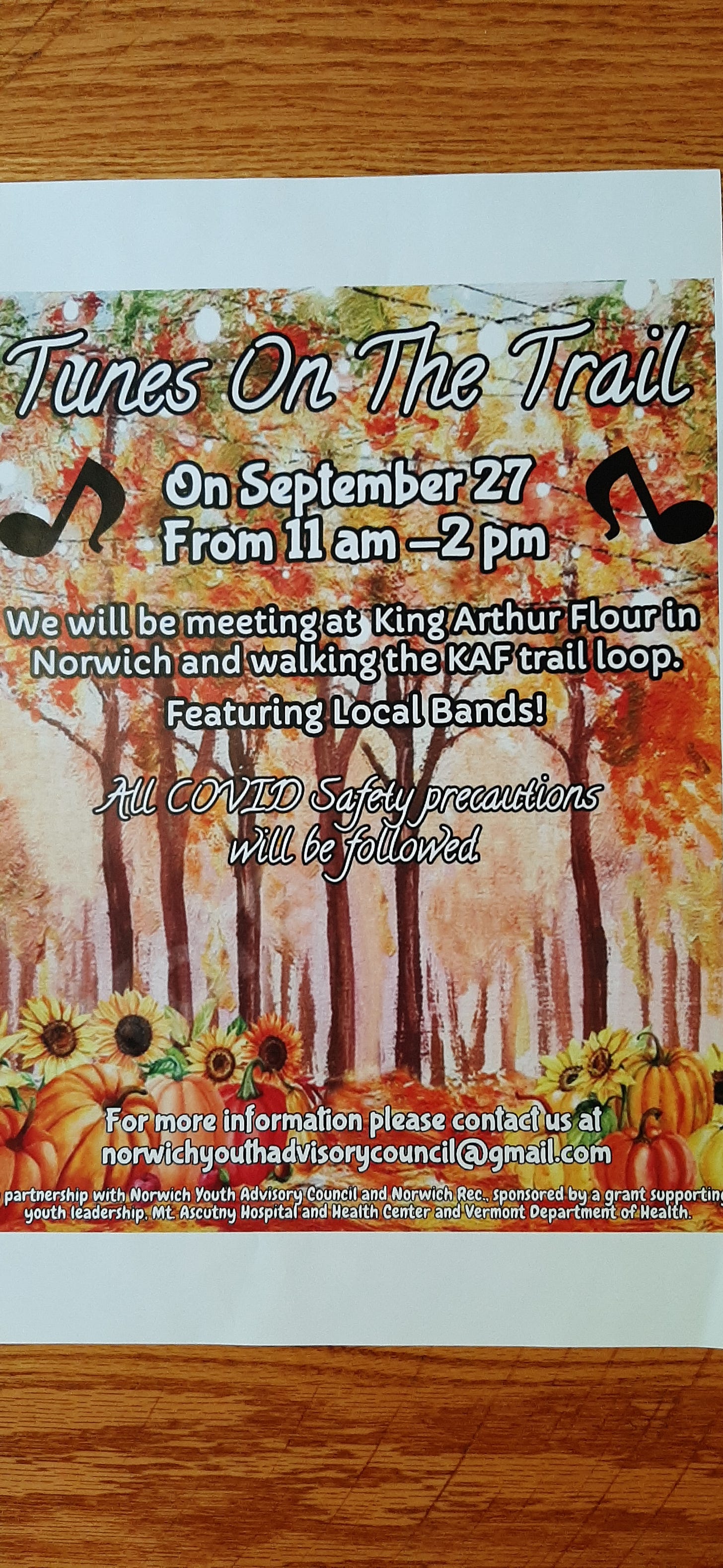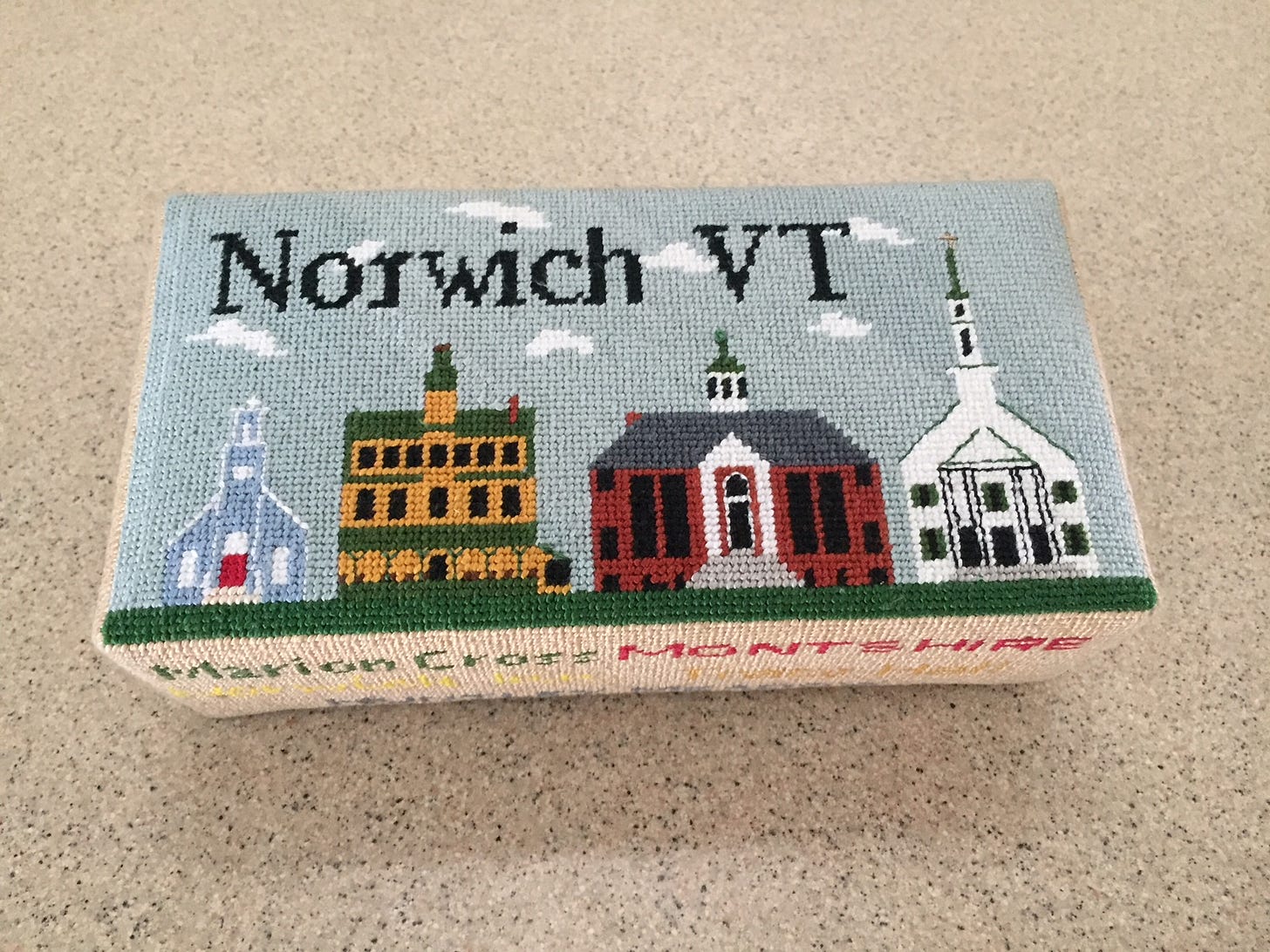 Hello all, I am posting this announcement to bring your attention to the Norwich Youth advisory council's Tunes on the trail event that is happening on 9/27/2020.
Here is the announcement. You can also e-mail them for more info
35. Tunes on the Trail 9/27
From: Norwich VT <norwichyouthadvisorycouncil@gmail.com>
Date: Sun, 20 Sep 2020 21:13:22 -0400

Come to Tunes on the Trail this Sunday!

Tunes on the Trail is a pop up event here in Norwich on the King Arthur
Trails. It is a walking route and will feature several small performances
from local bands. Stop by the King Arther bakery/café before heading out on
the trails to listen to music and go for a walk in the beautiful fall
foliage! All ages welcome!

When: Sunday, September 27th

12:00-2:00pm

Where: King Arthur/Dresden Trails at the King Arthur trailhead

Tunes on the Trail is hosted by the Norwich Youth Advisory Council. The
NYAC plans community events with the intention of breaking boundaries and
building bridges beyond town borders.

Feel free to email us at norwichyouthadvisory@gmail.com if you are a teen
who would like to join or is interested in learning more about us!

See you there!