Discover more from My Newsletter "about Norwich"
My stories are about people and events in Norwich and sometimes out and about the Upper Valley, The stories are meant to inspire and bring the community together. I will do my best to write positive stories and offer you some informative topics also.
How about a Nor-Witchy Woods walk to celebrate Halloween? Your organization can help make it happen
To be held on October 31 at the Milton Frye Nature Area
Hello,
This story is a shout out to all Norwich organizations that would like to participate in celebrating Halloween in a unique way, so that all who attend this event can have fun and still stay safe. If you are interested in helping with this Nor-Witchy Woods walk please read on and try to be at the Nature area on Thursday October 15 at 9:30 am and/or on Friday October 16 at 9:00 am to meet with Brie Swenson, the Norwich Recreation director who will be able to show you the route and go over all the fine details.
Here is more specific info from Brie and her message: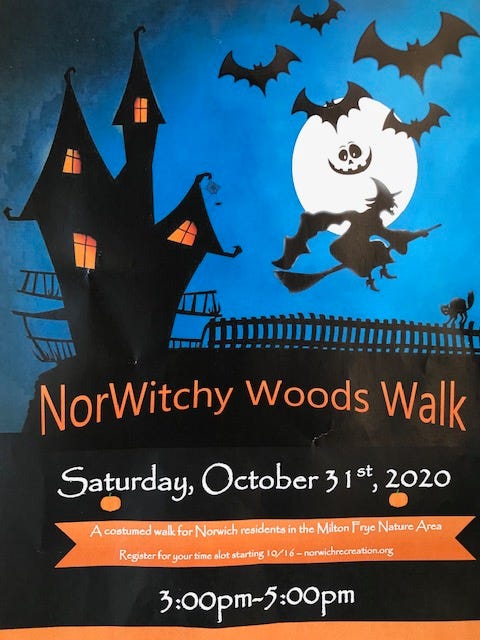 A tentative map of the area which will be updated after the walk through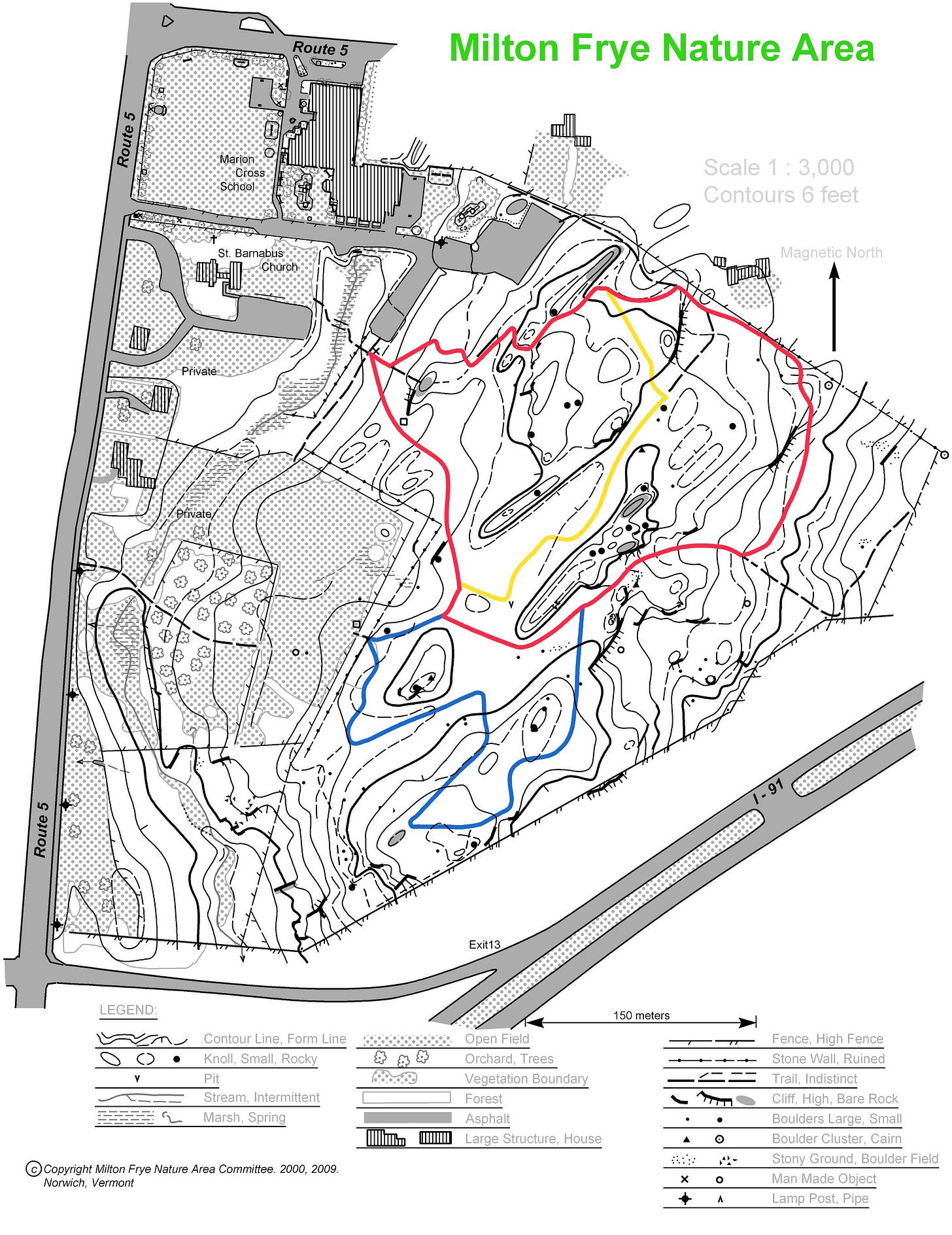 I am planning to be out in the Nature Area tomorrow at 9:30am and Friday at 9:00am.  If you are available, we can go over the sites then so that I can put together a new map with more information.  A few of you have asked for a 'vision', and here it is: On the day of the event at 1-2:30pm – All organizations arrive to set up in the forest.  Setting up will include putting out tables and chairs and decorating your space.  We are requiring everyone to have a method of candy distribution that does not include direct contact.  Here is a fun suggestion – a PVC candy tube! I am attaching a photo.  You are welcome to get creative here.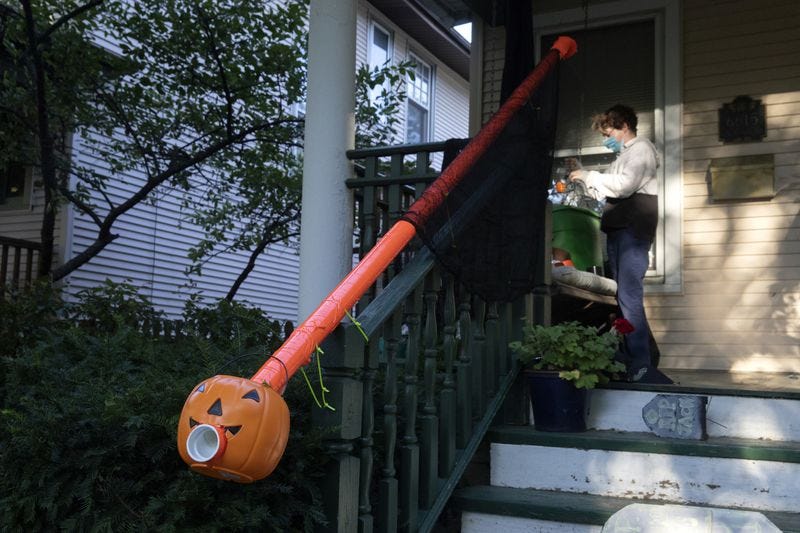 3:00pm – Attendees begin arriving at the trailhead and are checked in by a Youth Advisory Council member.  Attendees will walk the loop, quickly visiting each table/site, and end at the shelter, exiting into the upper parking lot.
5:00pm – Final group enters the forest
5:15pm – Everyone packs up and exits the forest before dark.
Here is a link to the registration, which will open on October 16th (earlier if we are ready), and only be advertised at the school, local child care centers and to our homeschool/remote families.  https://norwichvt.myrec.com/info/activities/program_details.aspx?ProgramID=29913
Thank you,
Brie Swenson
Recreation Director
Norwich, Vermont
802-649-1419 ext. 5
Norwichrecreation.org