Discover more from My Newsletter "about Norwich"
My stories are about people and events in Norwich and sometimes out and about the Upper Valley, The stories are meant to inspire and bring the community together. I will do my best to write positive stories and offer you some informative topics also.
I thought I saw you
At the King Arthur Flour Wellness Extravaganza
King Arthur Flour held their annual employee wellness fair/extravaganza on January 9 at their corporate office and warehouse facility in Wilder Vermont. There were several vendors available to assist employees with their questions regarding healthcare. The Norwich Lions Club was invited to attend and perform free spot vision screening eye exams. Thus the the title of the story , (I thought I saw you). If you like this story and have not already joined my free subscriber list , you have my permission. simply enter your e-mail to subscribe.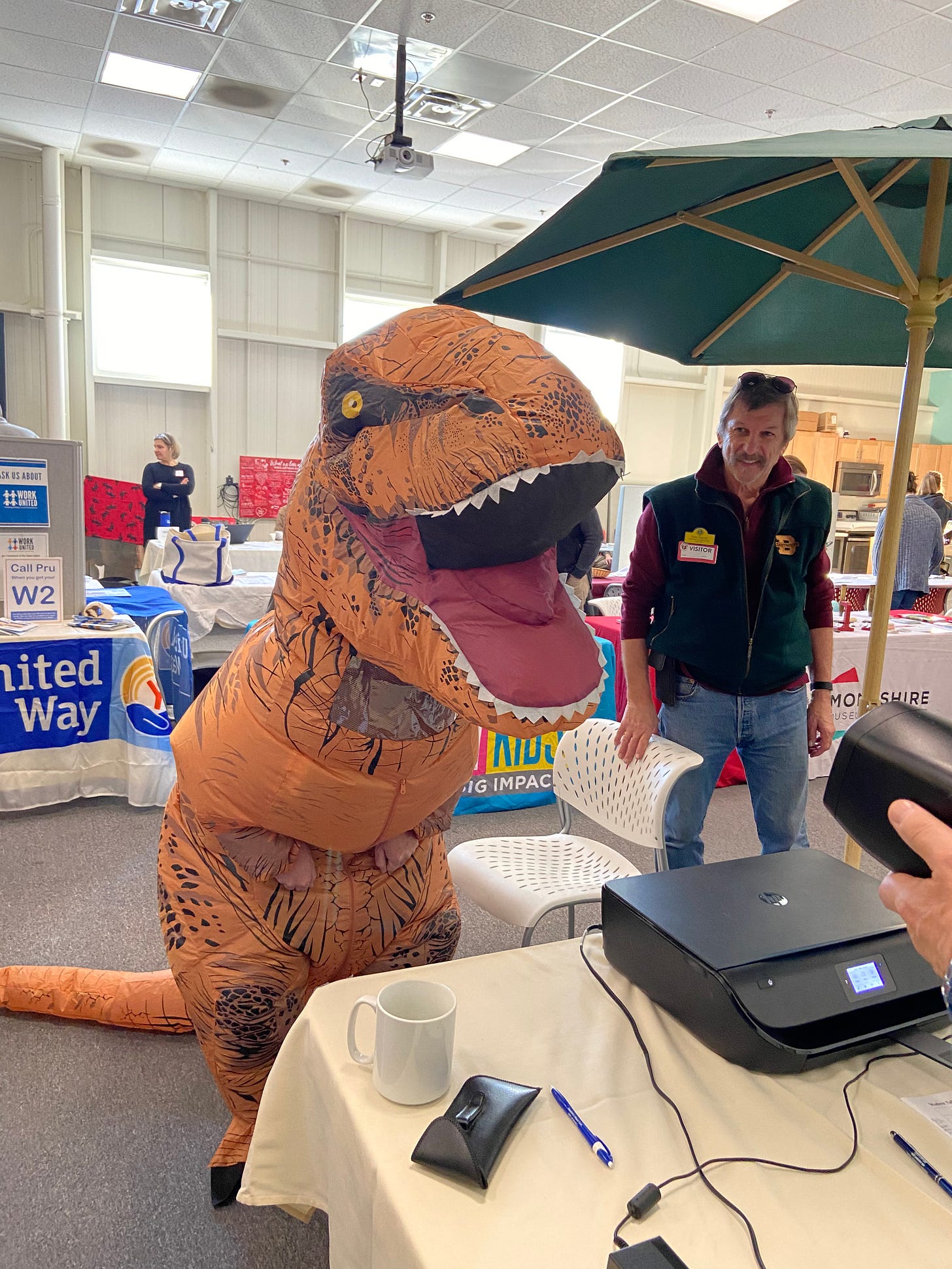 Take that Dino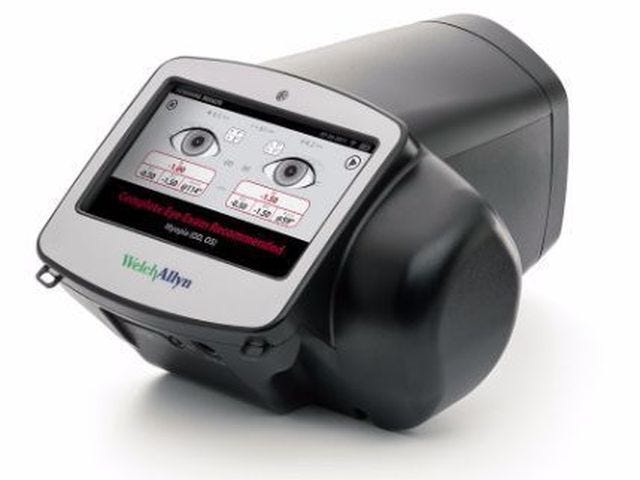 This Special spot Vision Screener is a vision screening device that allows primary care providers to detect vision issues in patients 6 months of age and beyond. (source of info is Google).
The Norwich Lions Club conducted Vision Screening at the King Arthur Flour (KAF) employee Health Fair Extravaganza, at their Headquarters Building in Norwich on January 9th. A total of 43 adults volunteered for to be screened.  Screening results recommended 8 individuals for additional follow up (19%). We were unable to successfully screen one adult.  NLC Visioneers conducted the KAF screenings included: Peter Stanzel, Jay VanArman, Demo Sofronas, Jim Maguire (our newest Visioneer) and Gary De Gasta.
Here are some photos of the different tables at the event.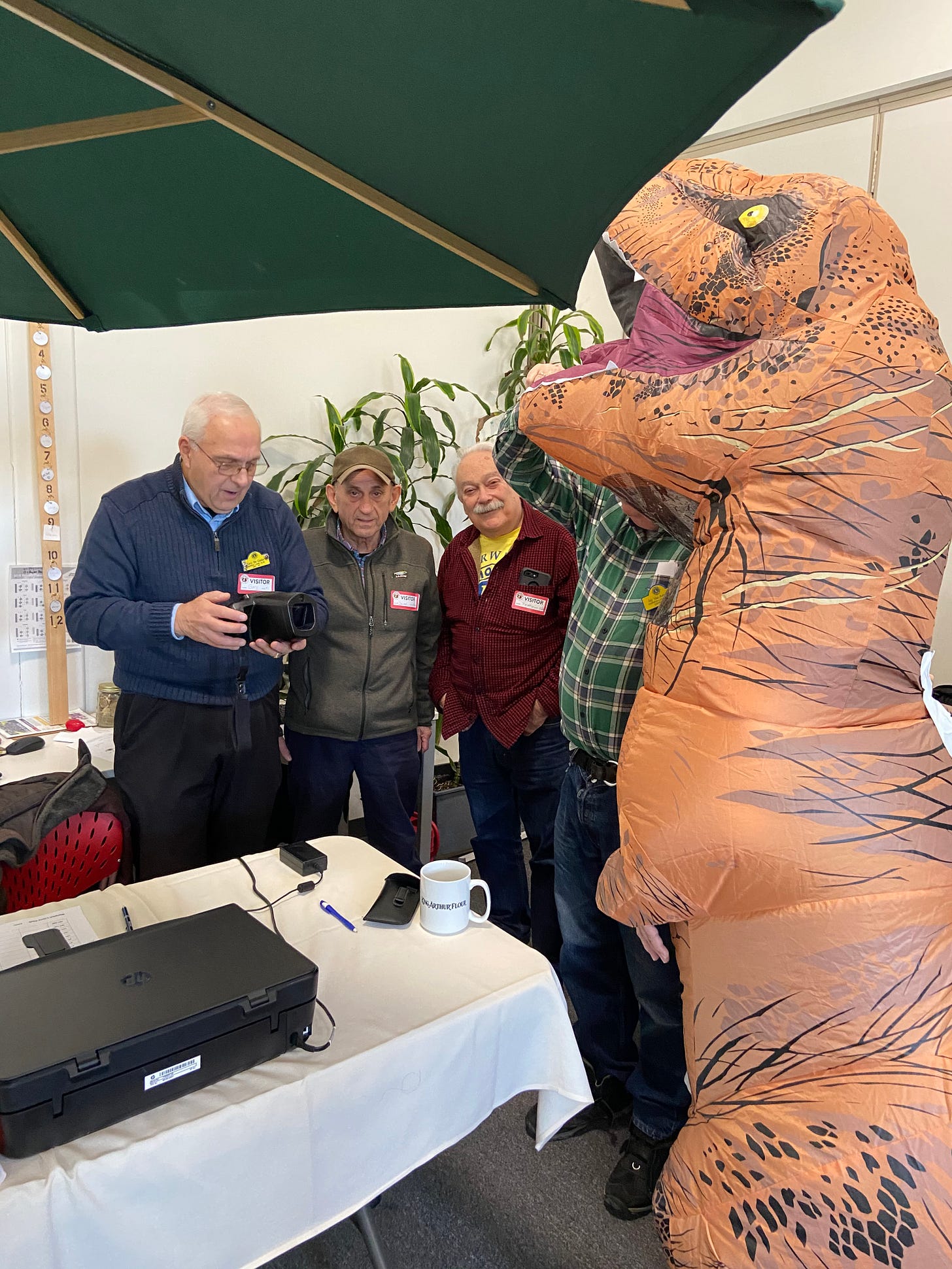 Norwich Lions members getting ready to screen the first patient.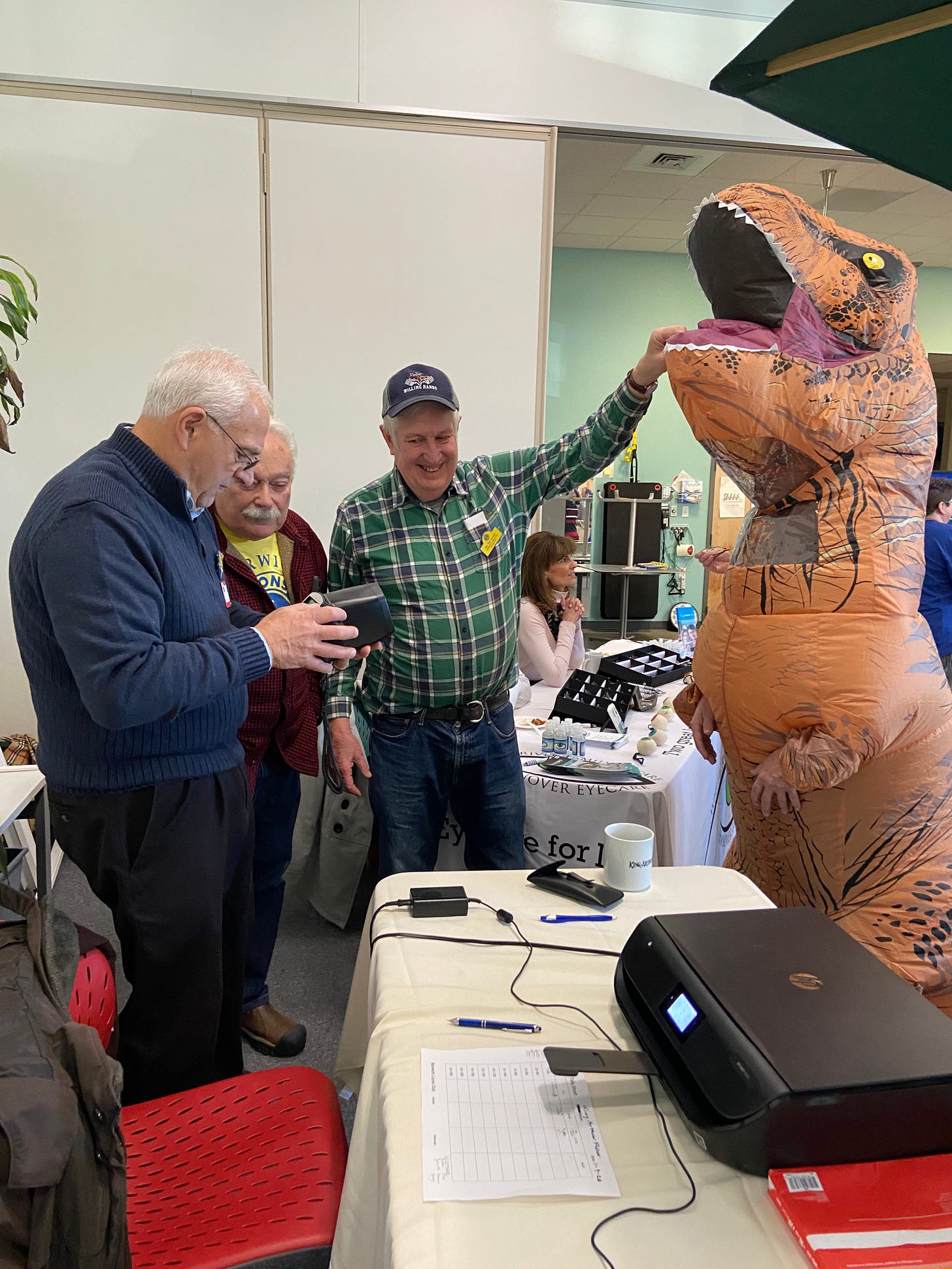 I wouldn't put my hand there sir. It might bite.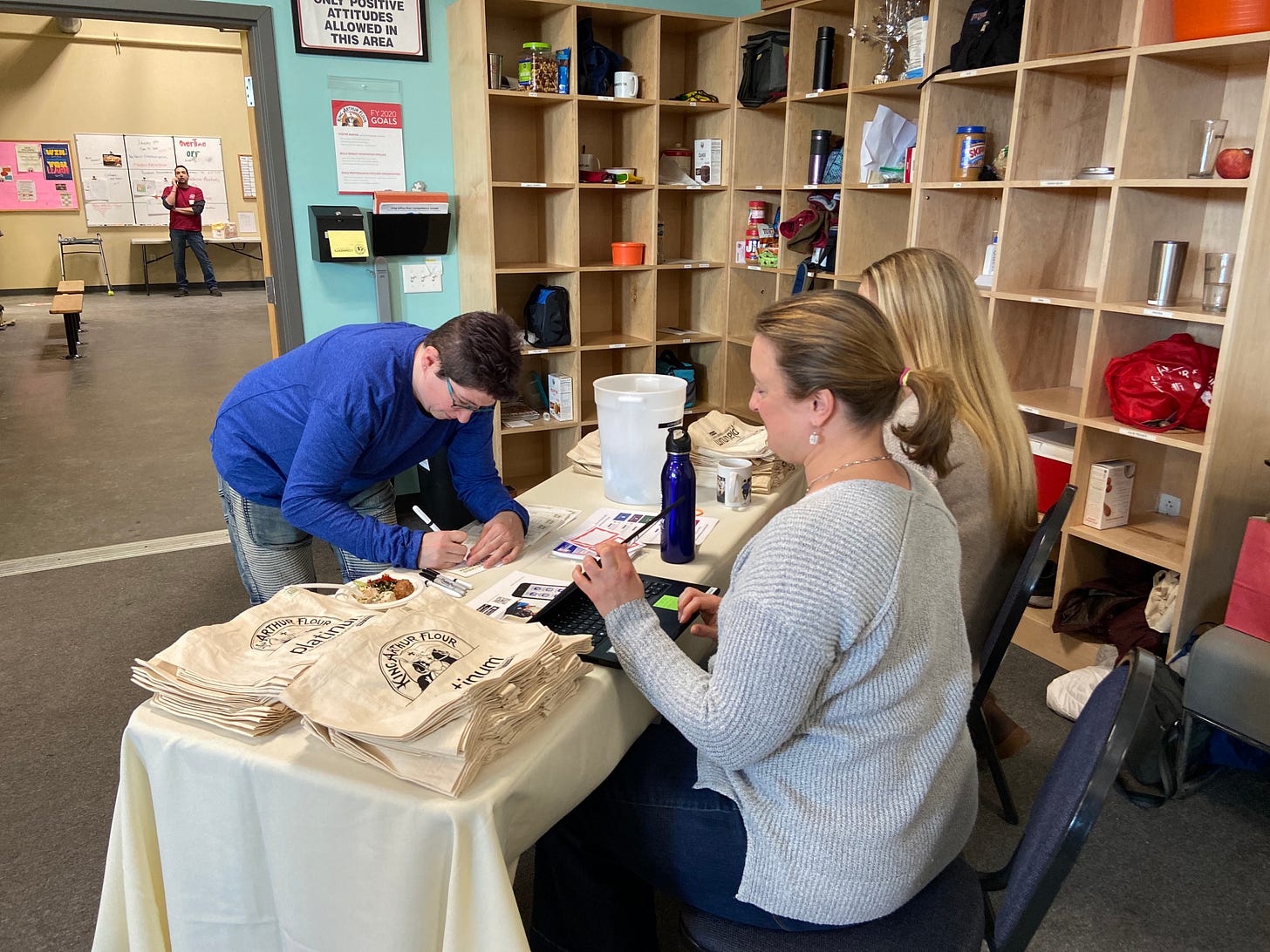 King Arthur Flour employees working checking in participants at the registration desk.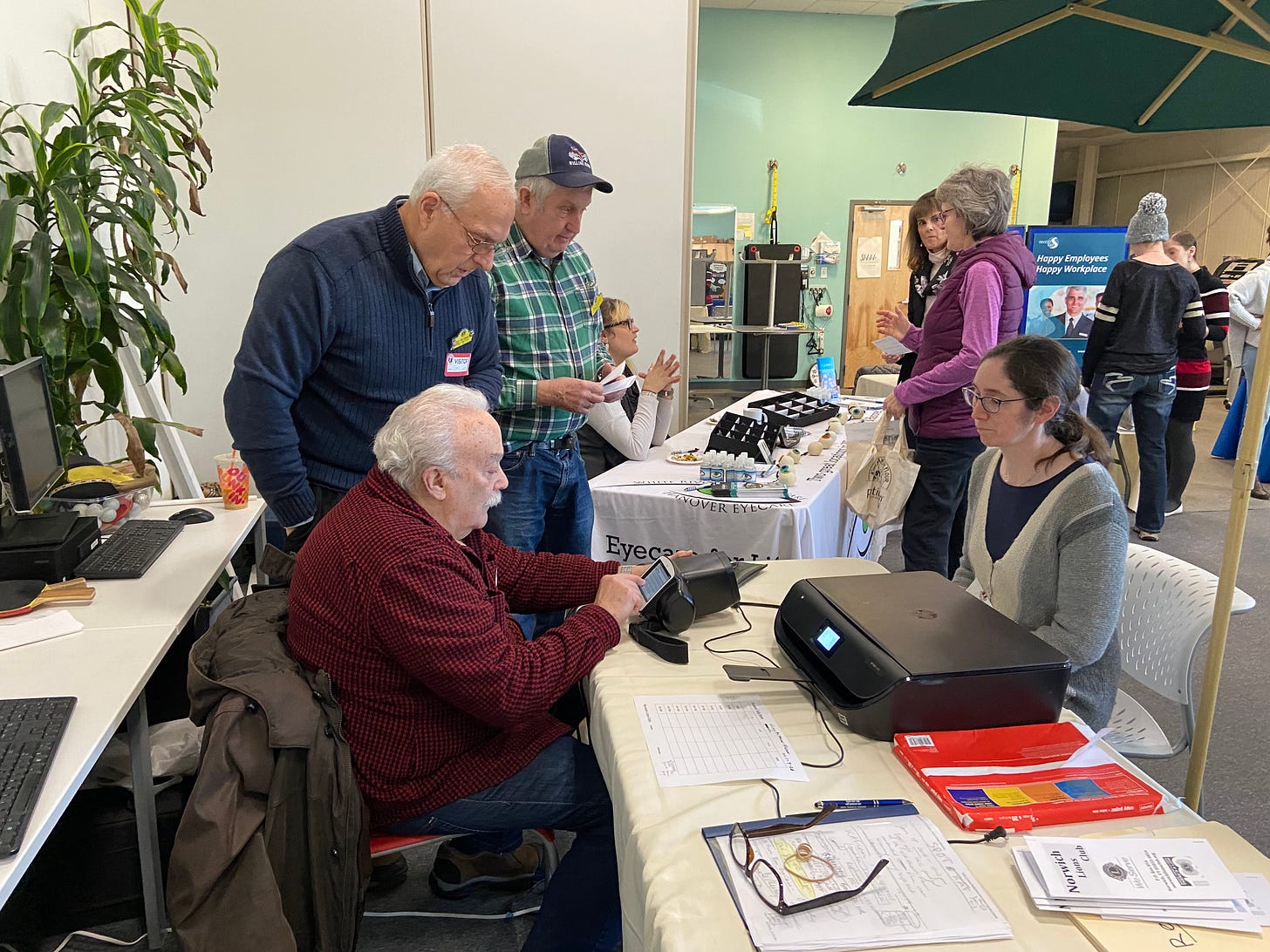 Another happy customer, once the results are printed.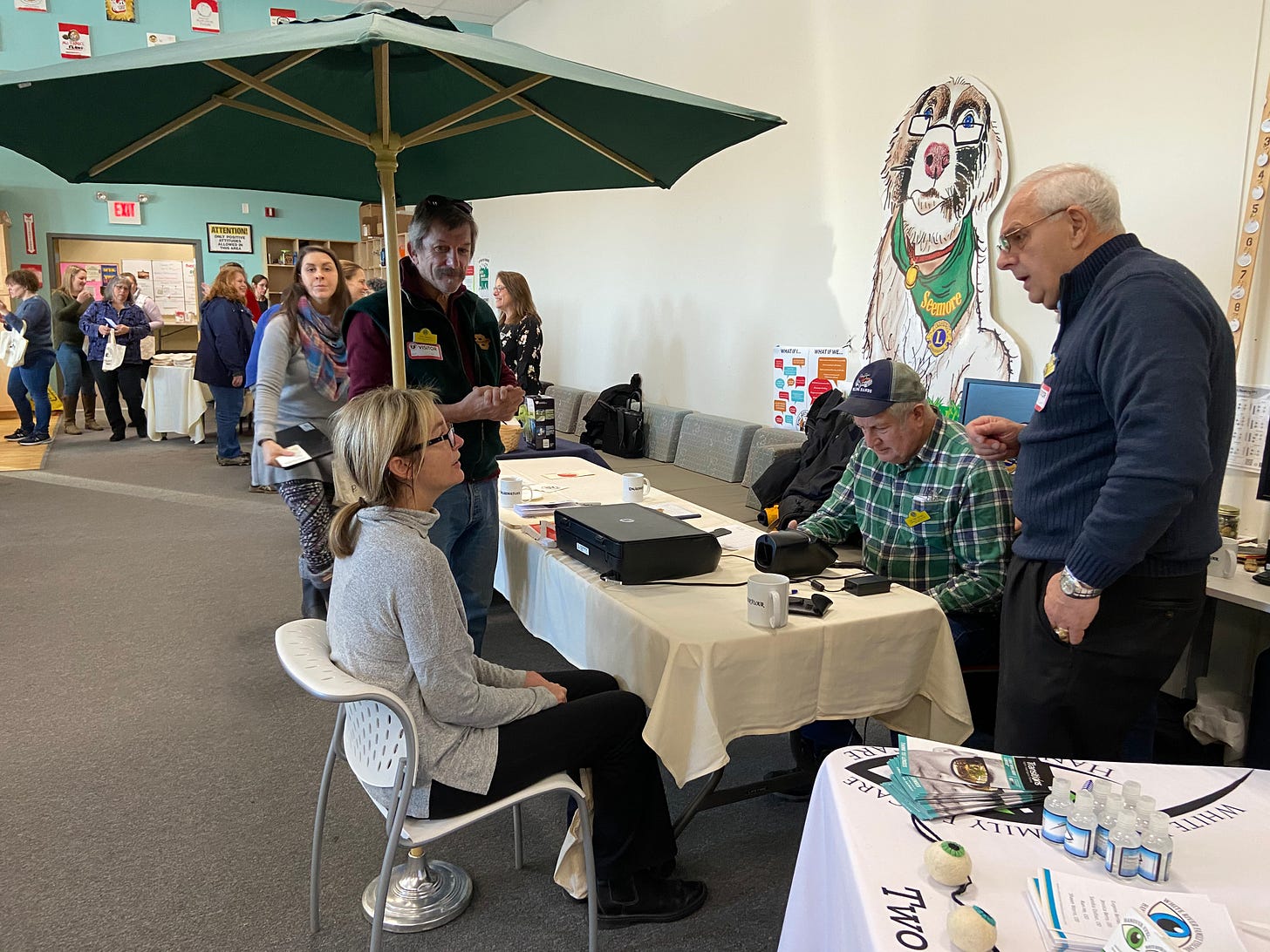 It's getting busy and the lines are forming.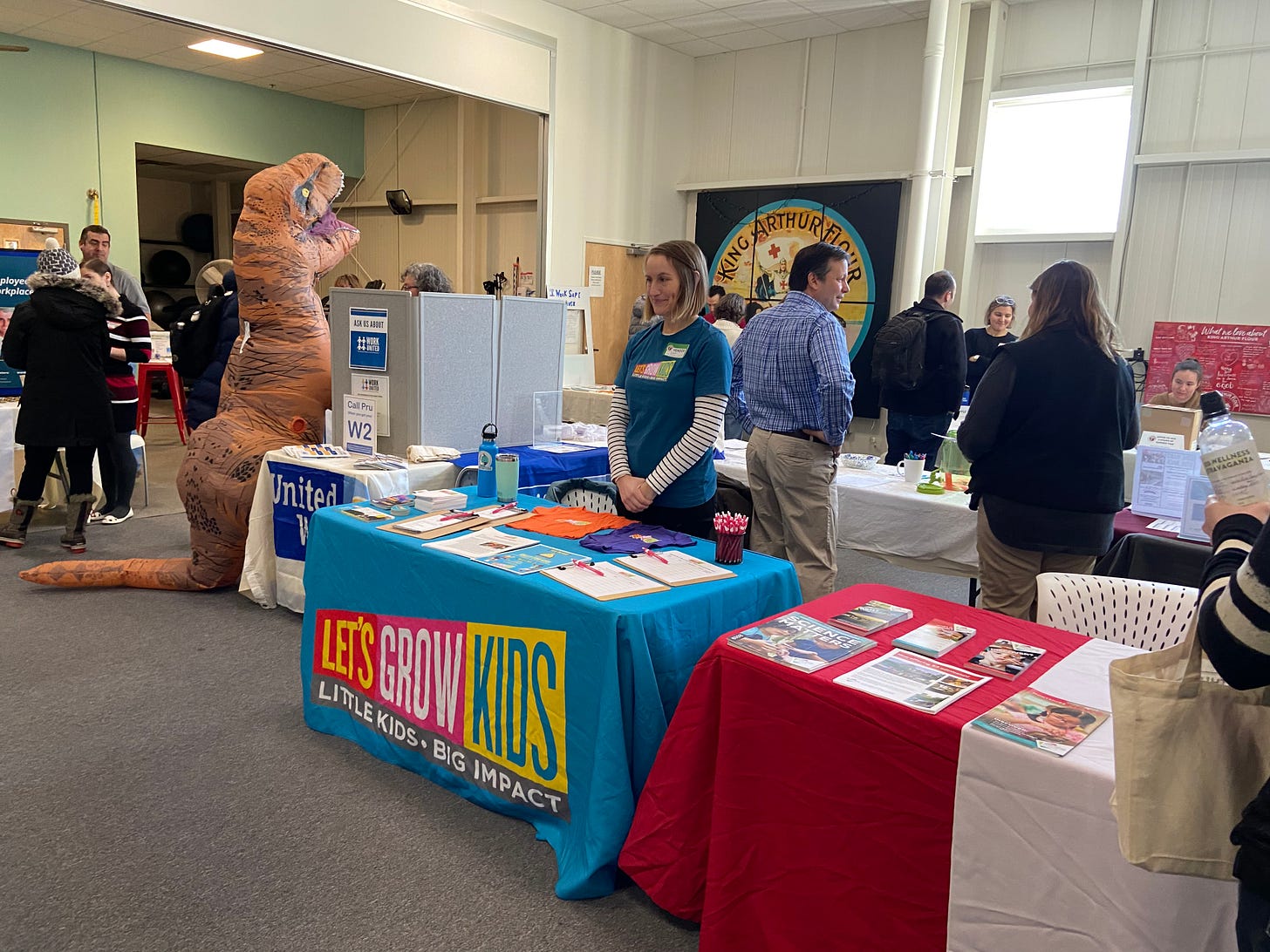 Dino is going to check out some of the other tables.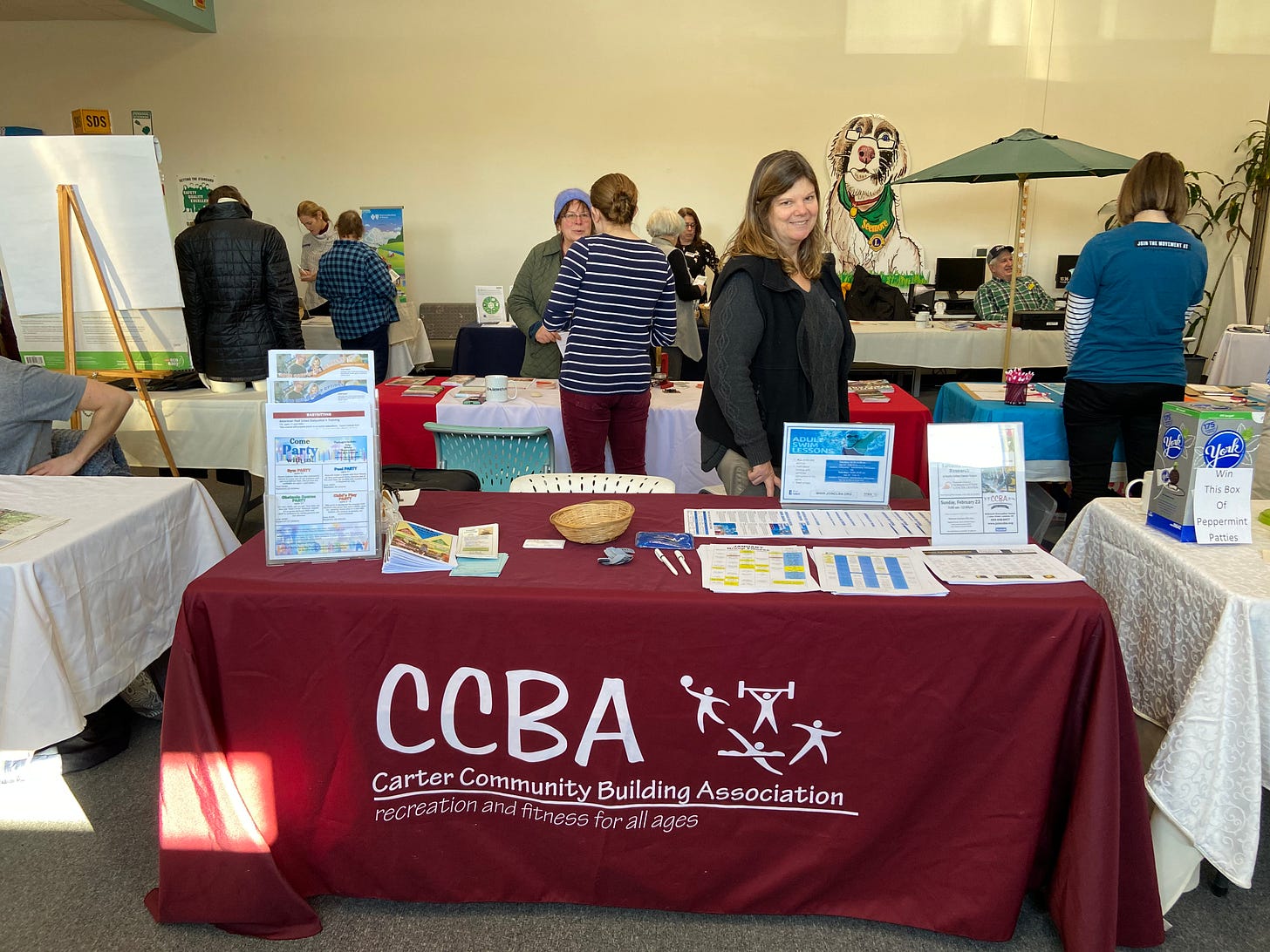 CCBA all the way ! Recreation and fitness for all ages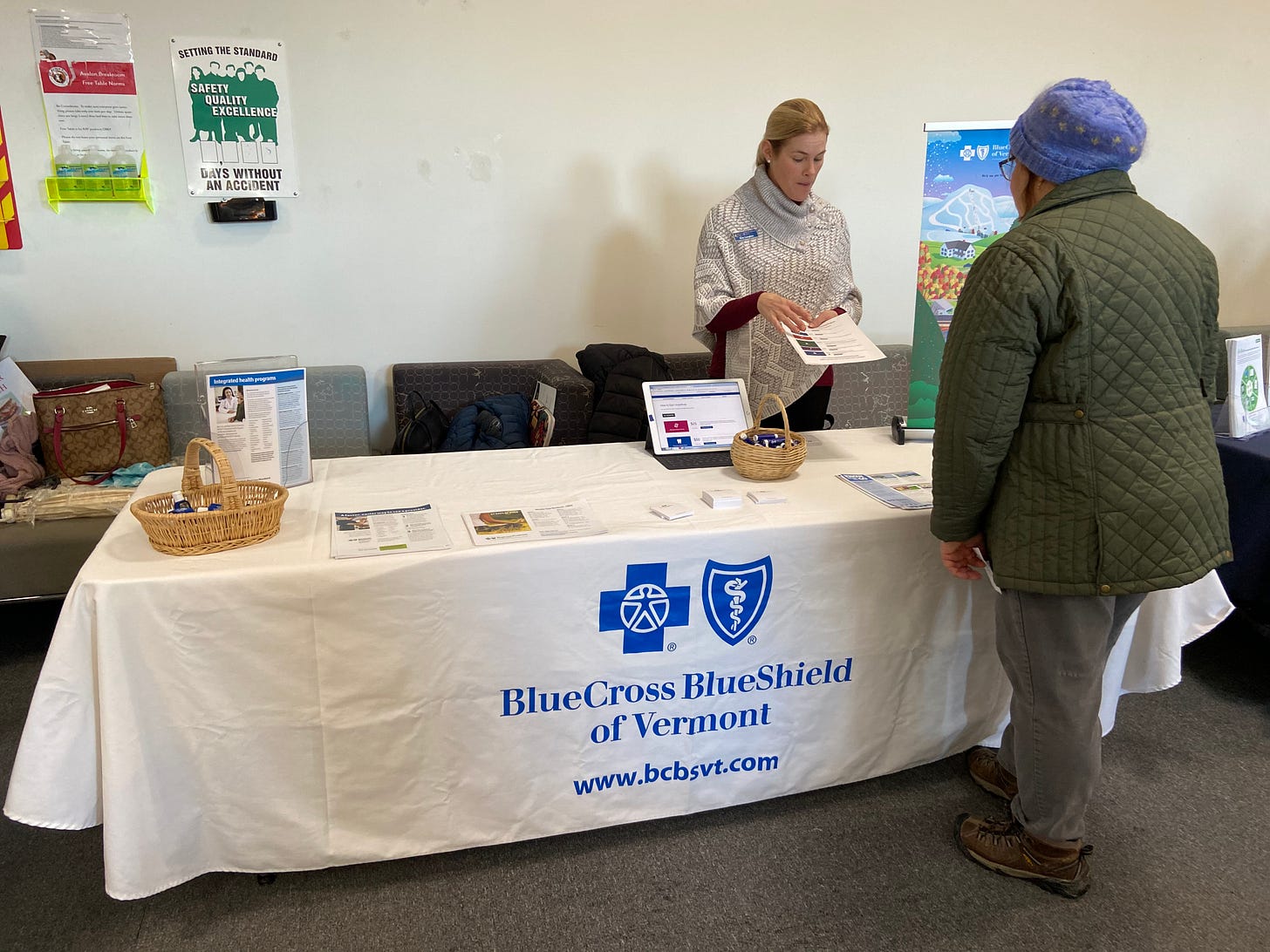 Blue Cross Blue Shield of Vermont was on hand to answer any questions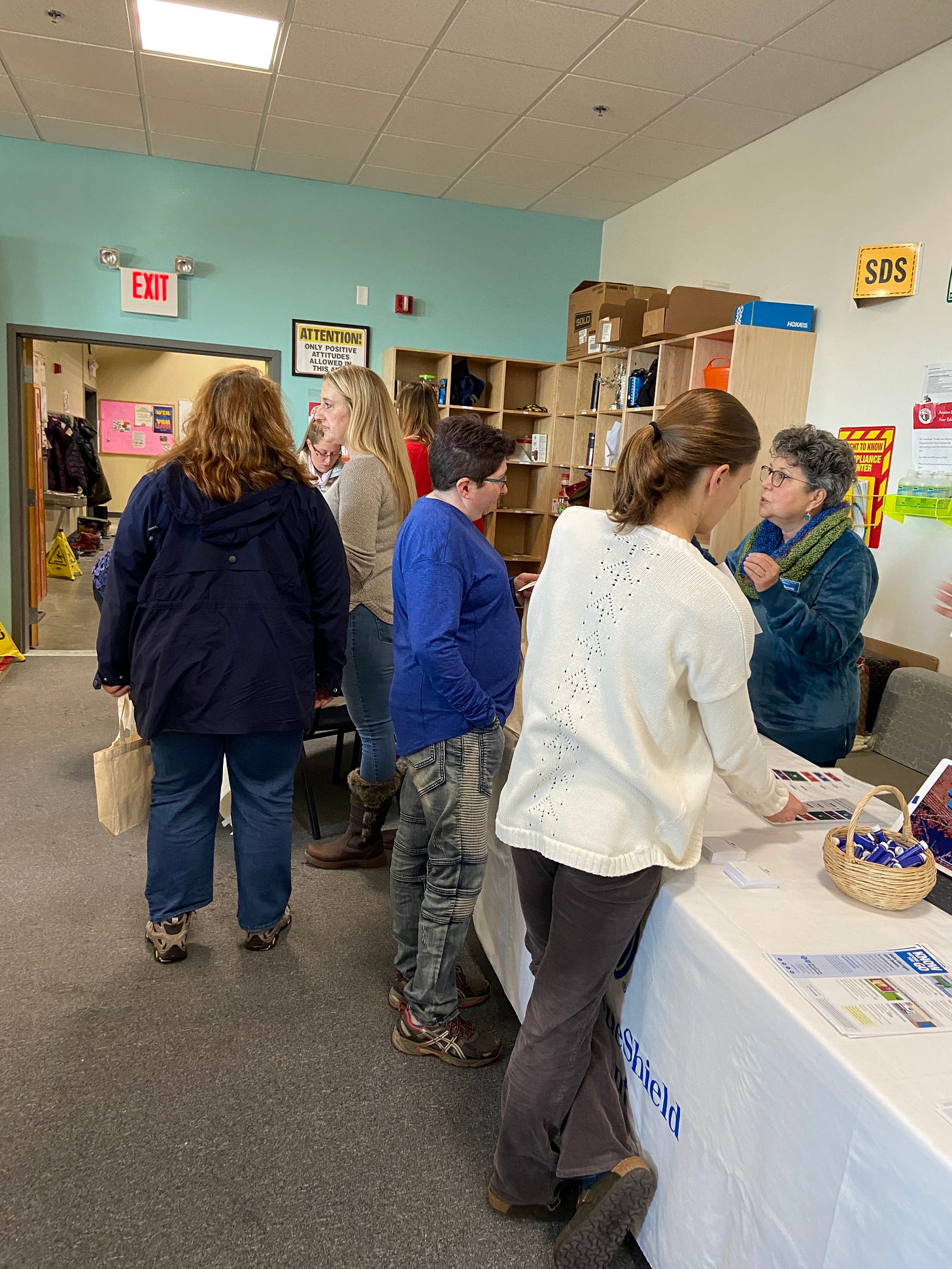 With a lot of one and one interaction here.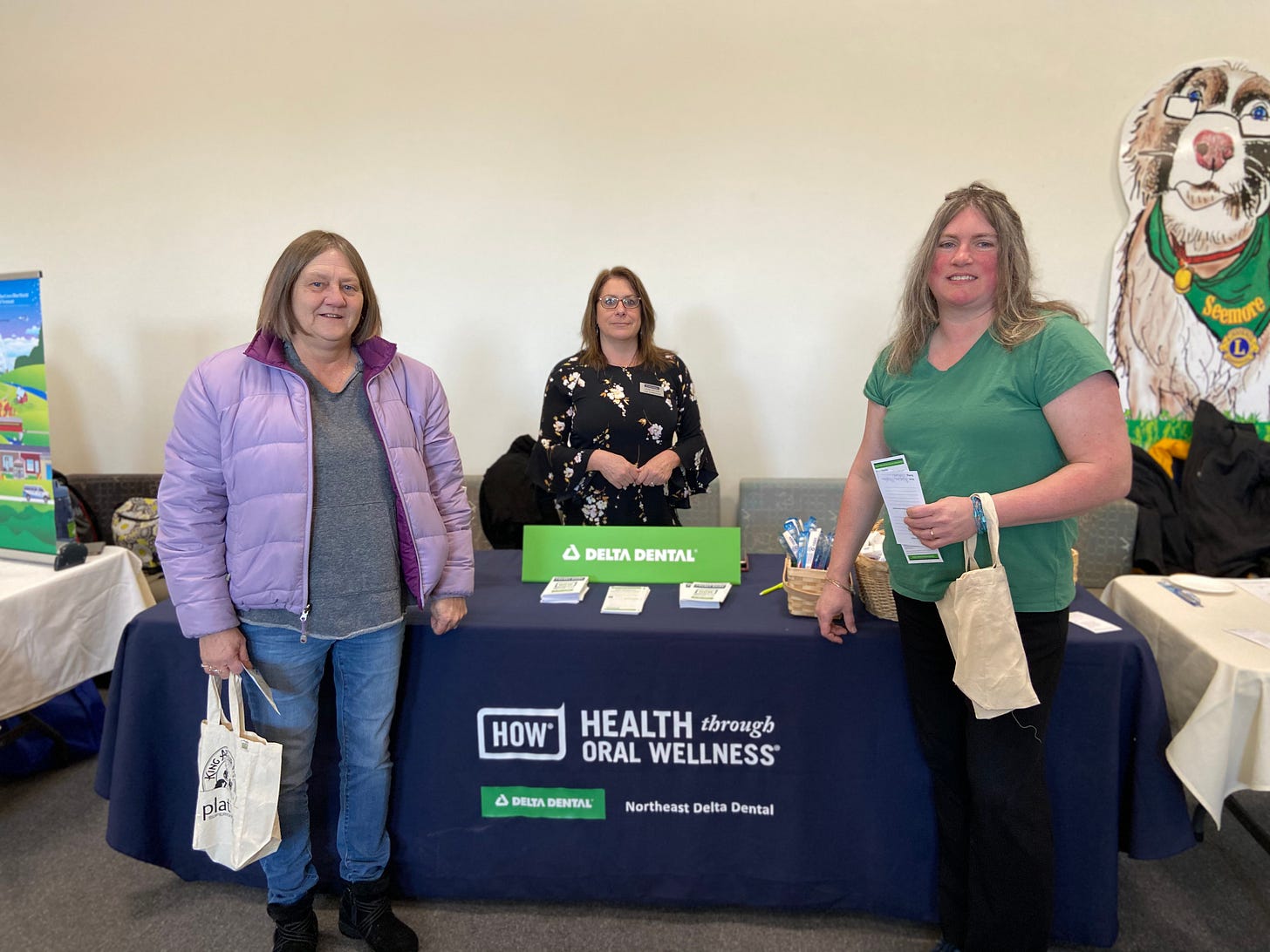 Delta Dental representatives were on hand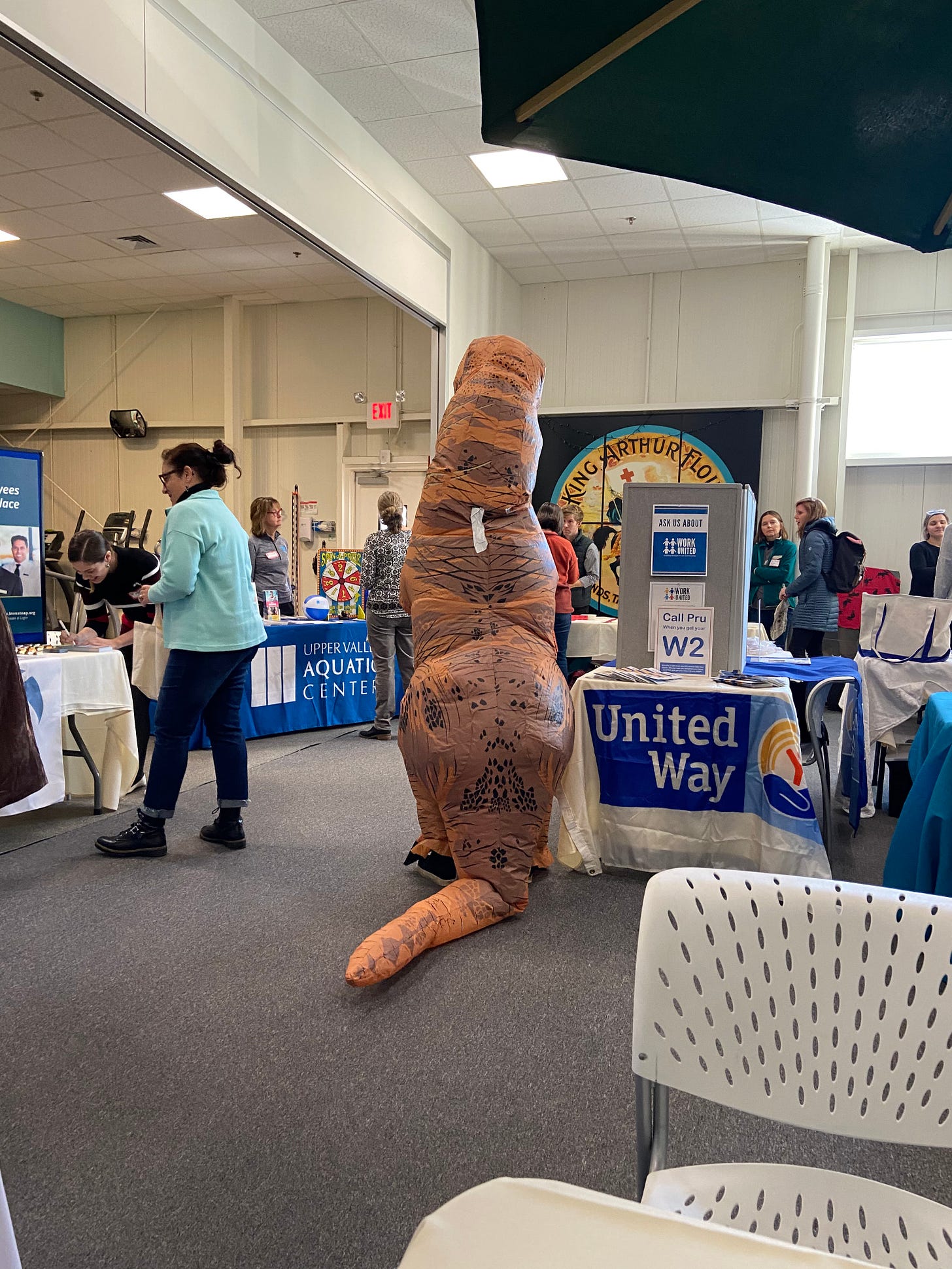 I think Dino is wanting to join the United Way.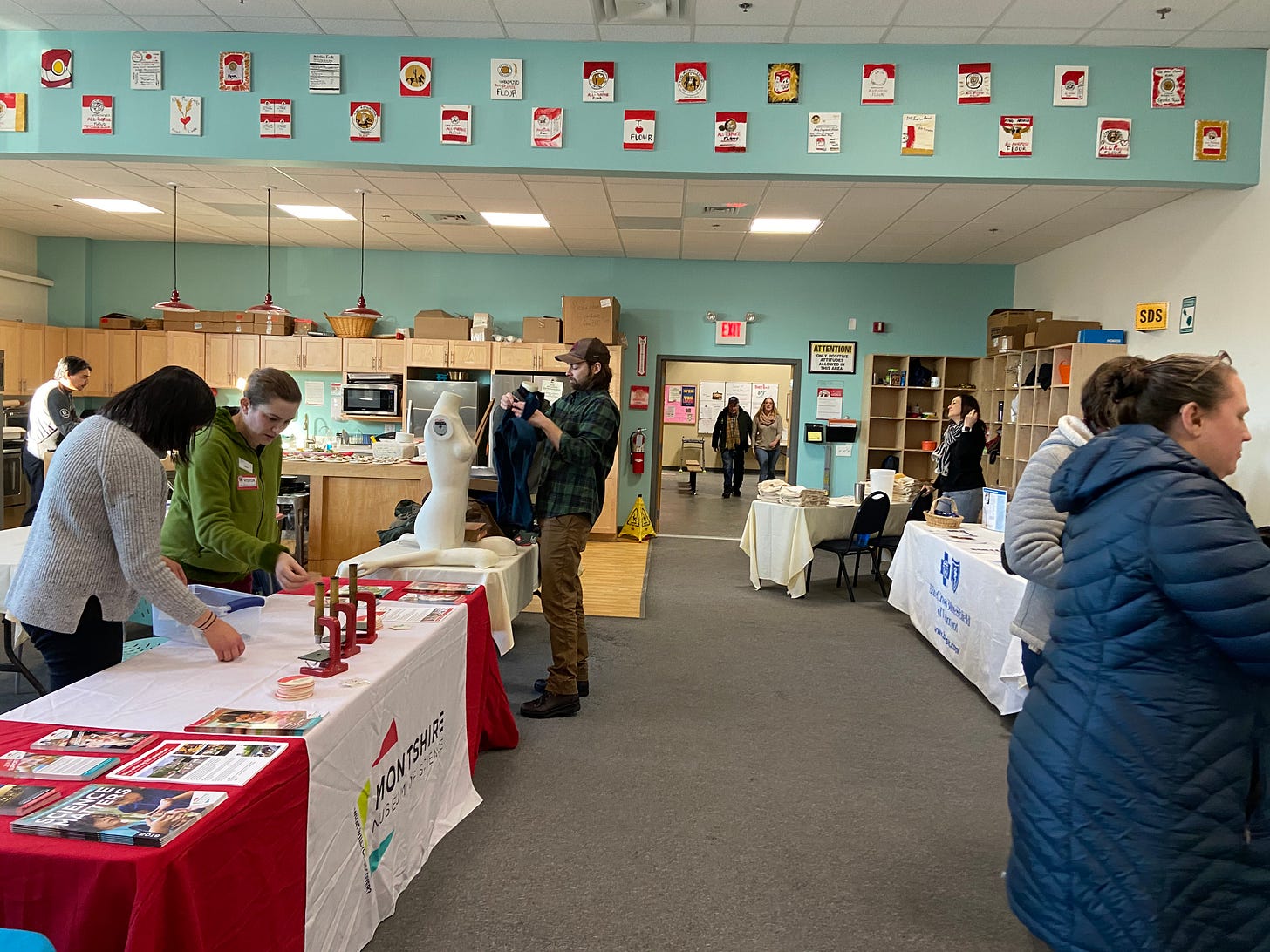 The vendors are setting up their tables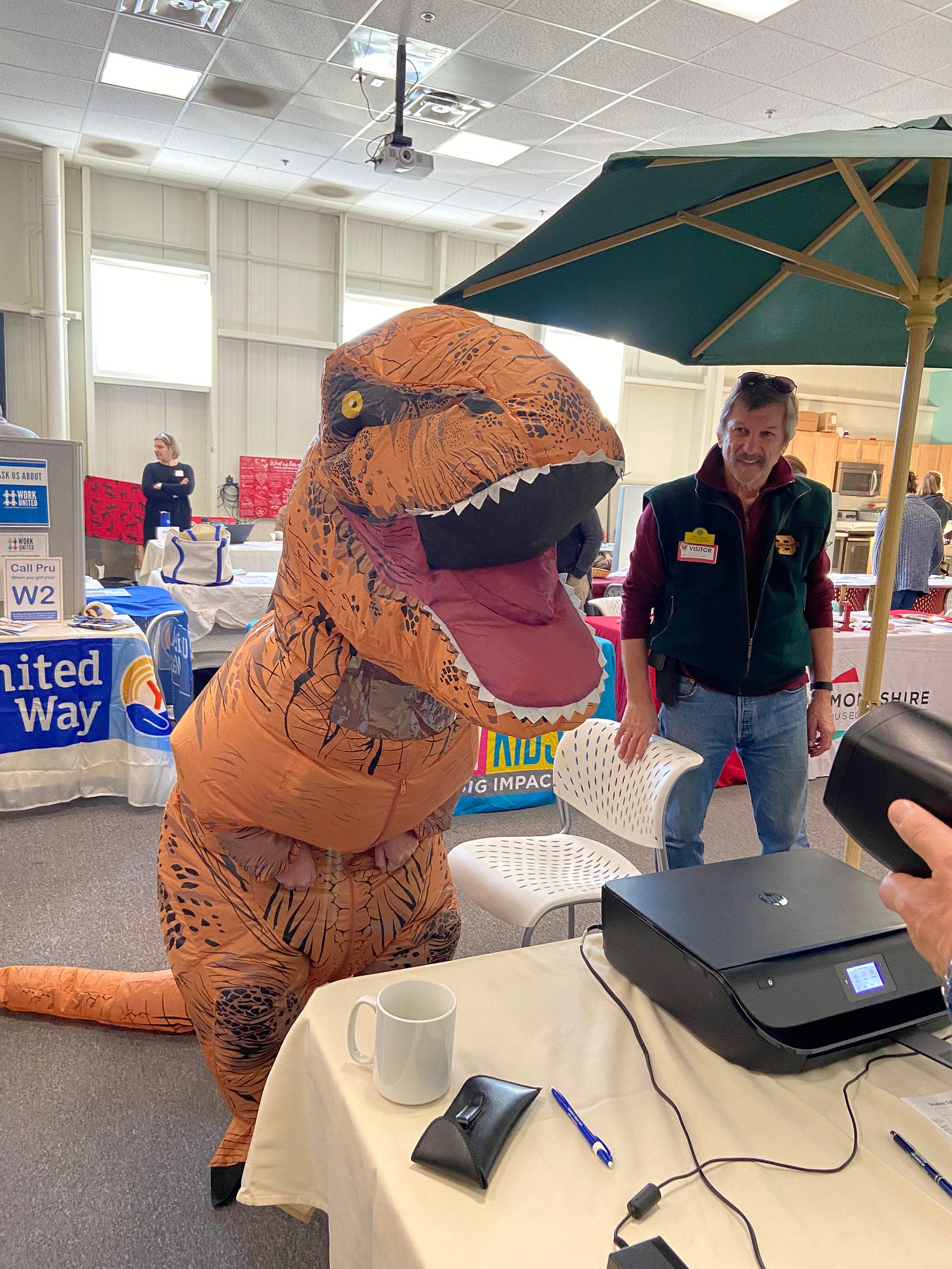 I thought they were extinct. This one just likes to hang around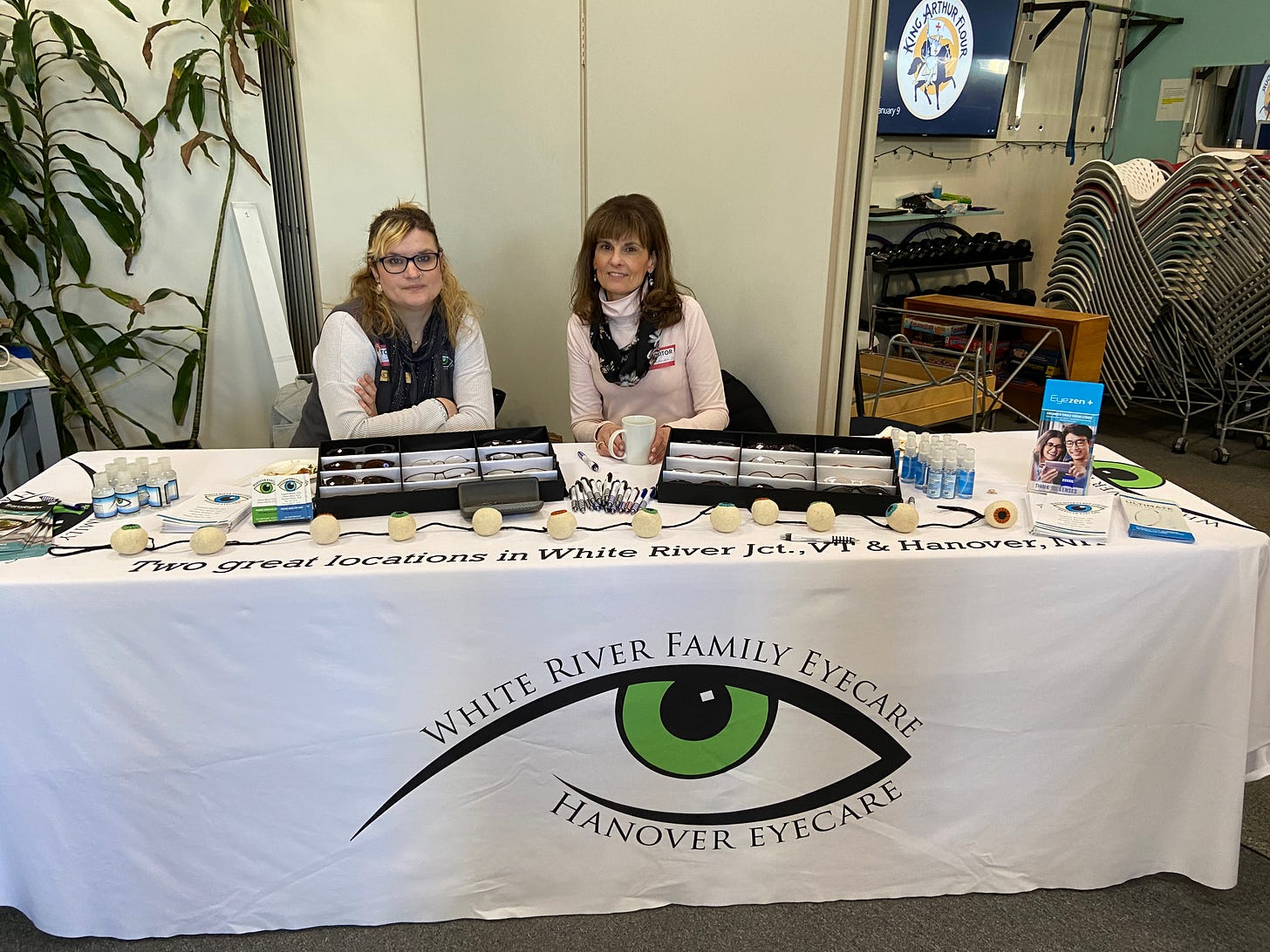 They are keeping an eye out for you.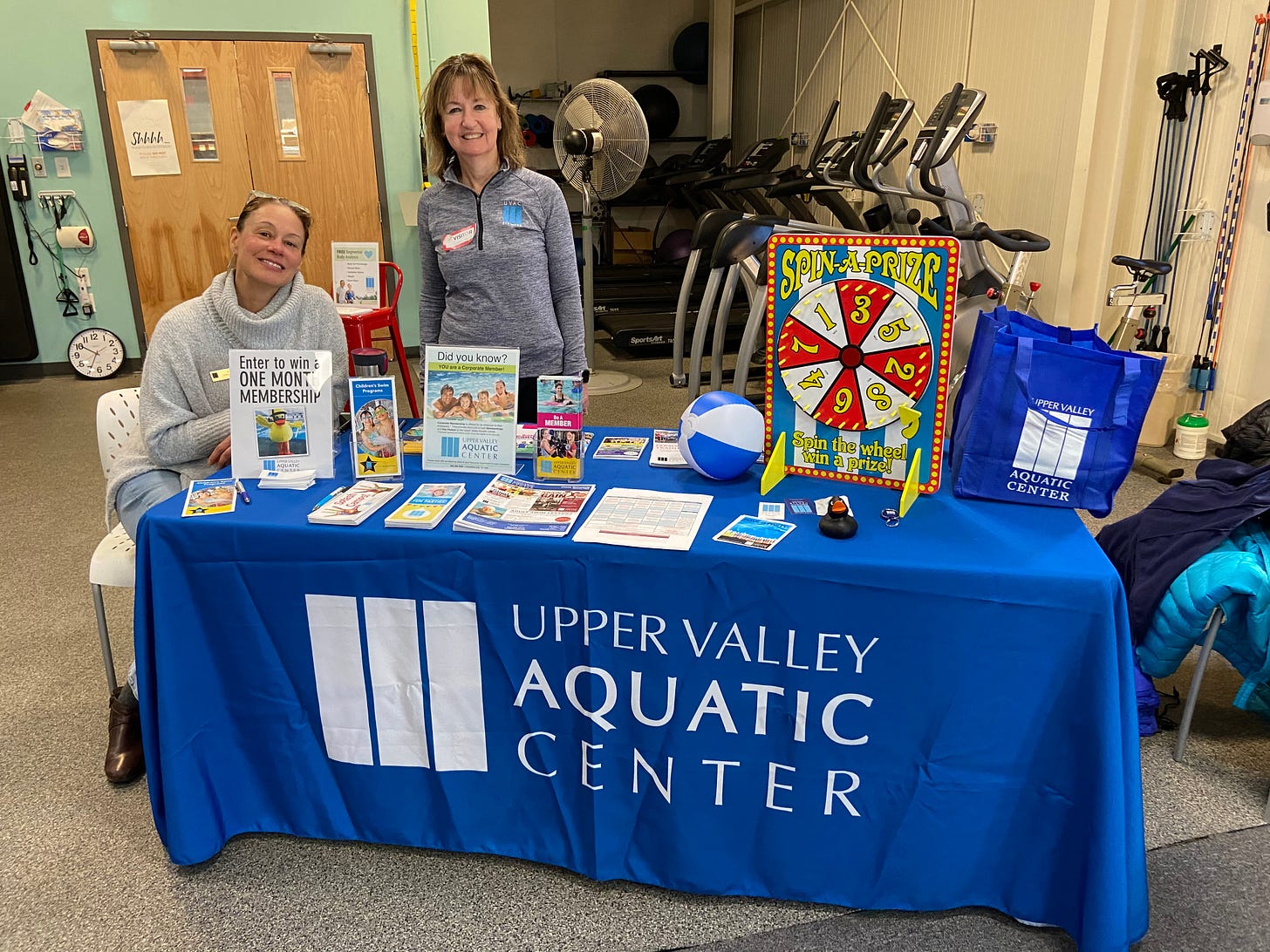 Another way to stay fit with many programs for people on the go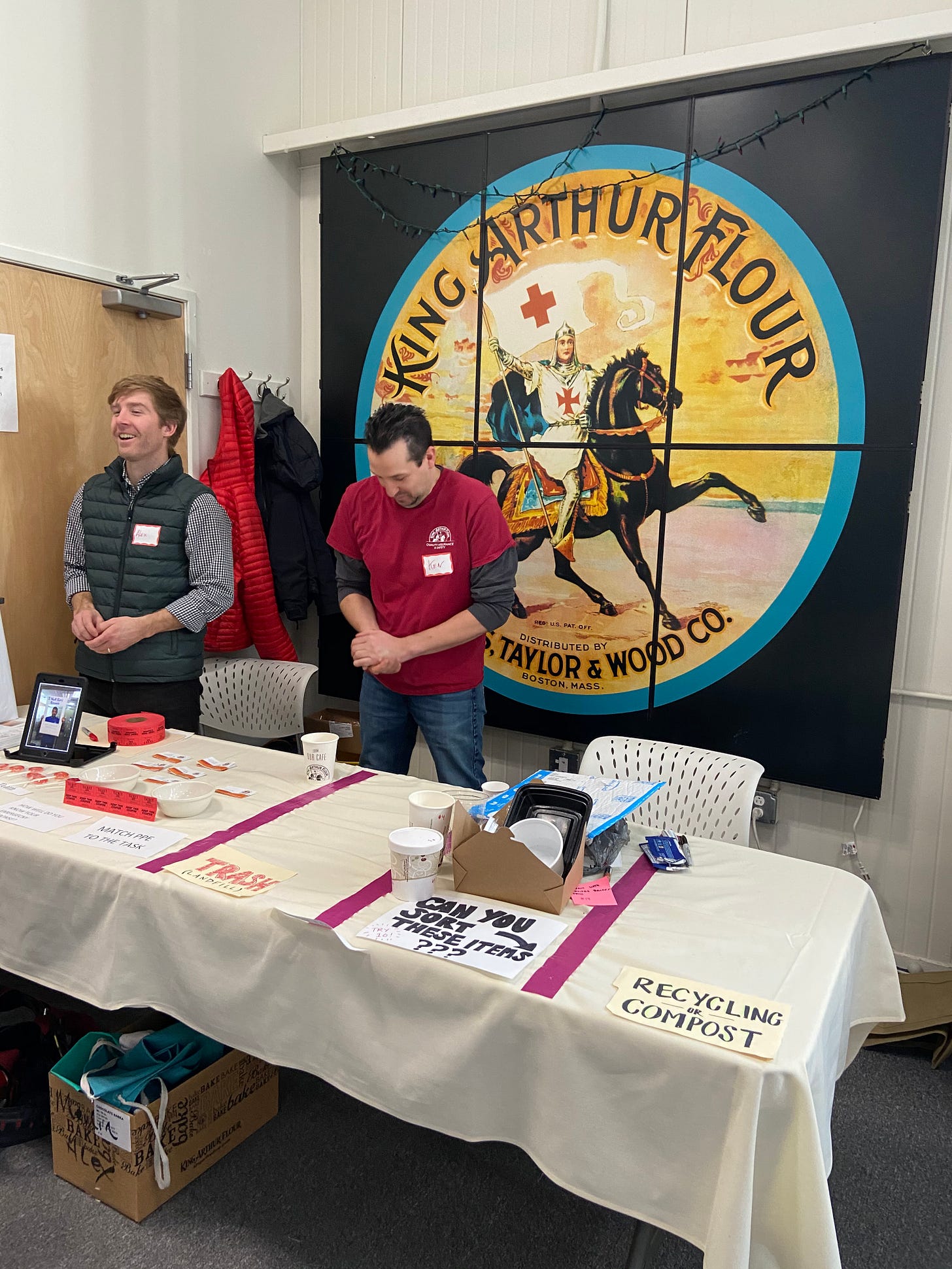 And they are working the crowds in a knightly fashion.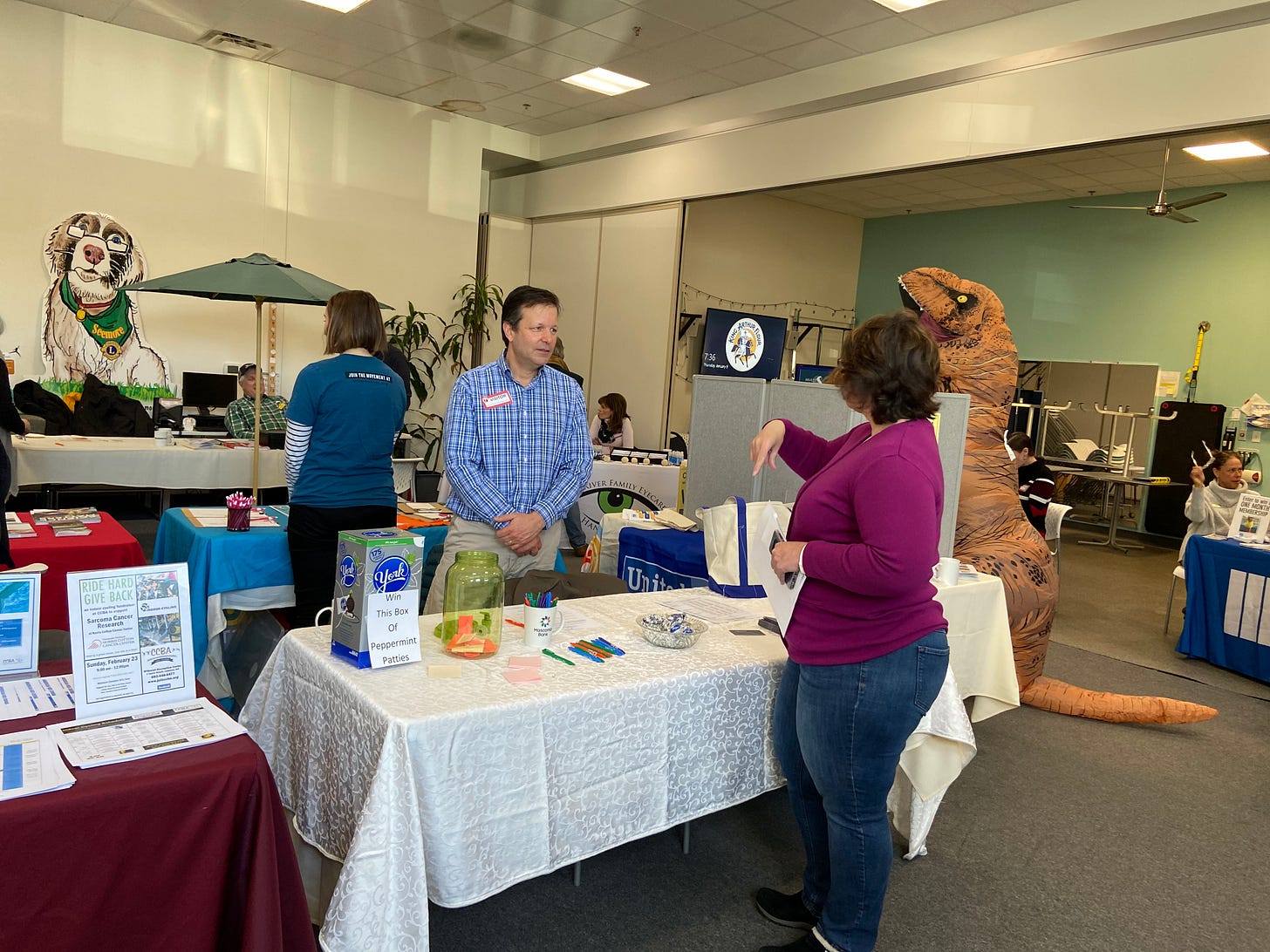 As Dino heads over to visit Seemore, the Lions dog, Charles from Mascoma Savings bank is hoping for your business.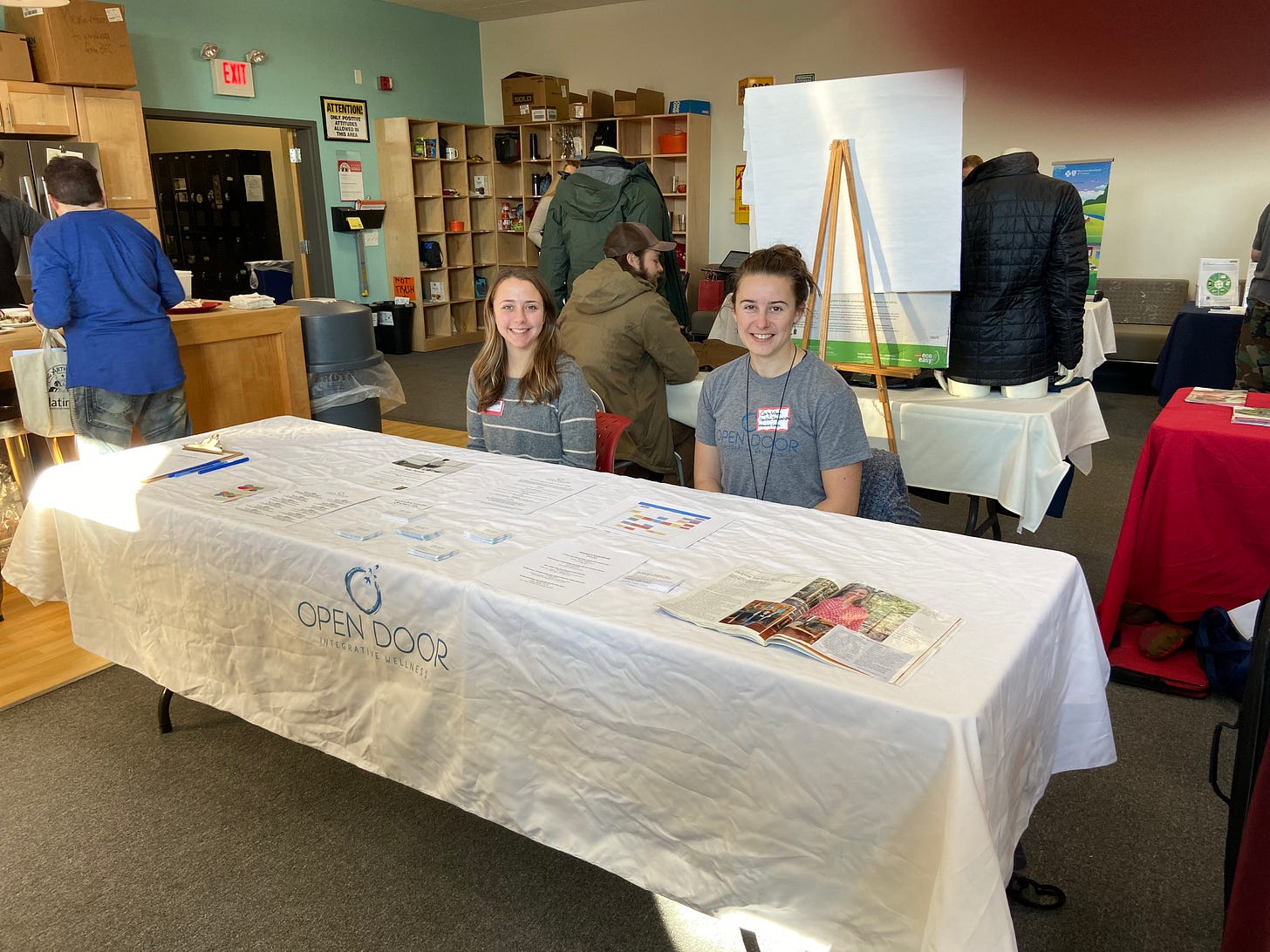 The Open Door Clinic is a free health clinic for uninsured and under-insured adults in Addison County, Vermont.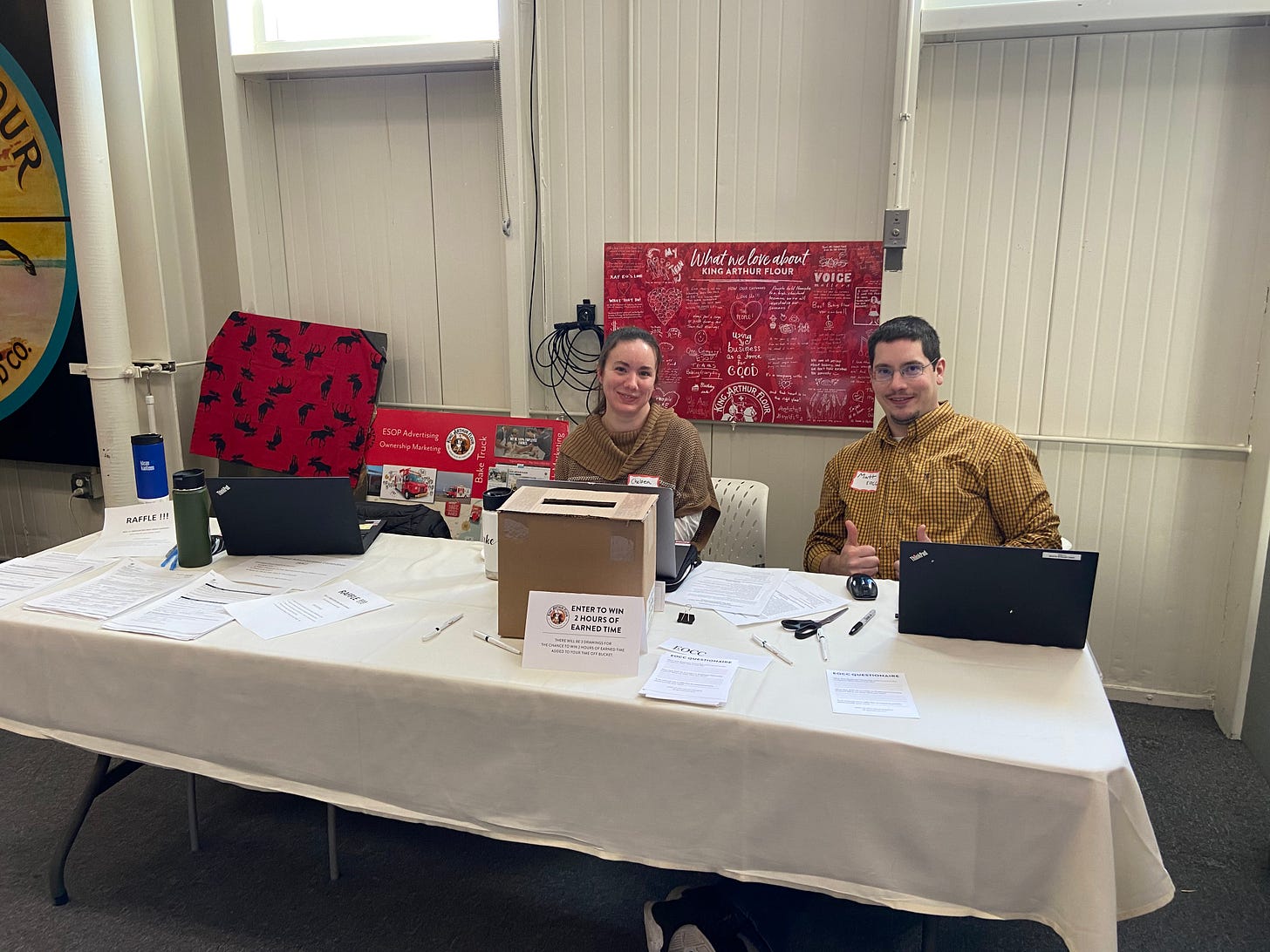 Several raffles were available to win special prizes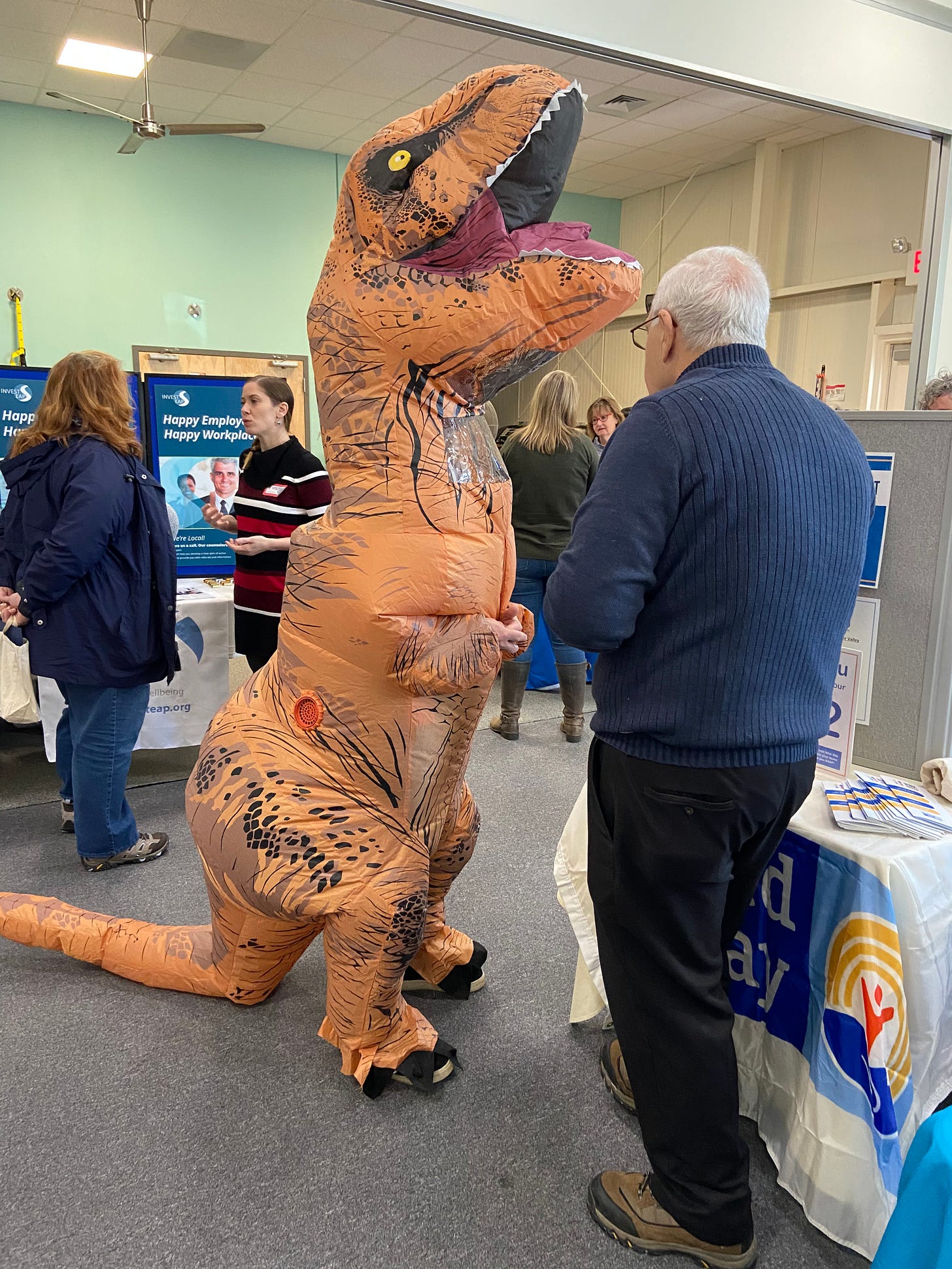 So tell me , What's new in Norwich?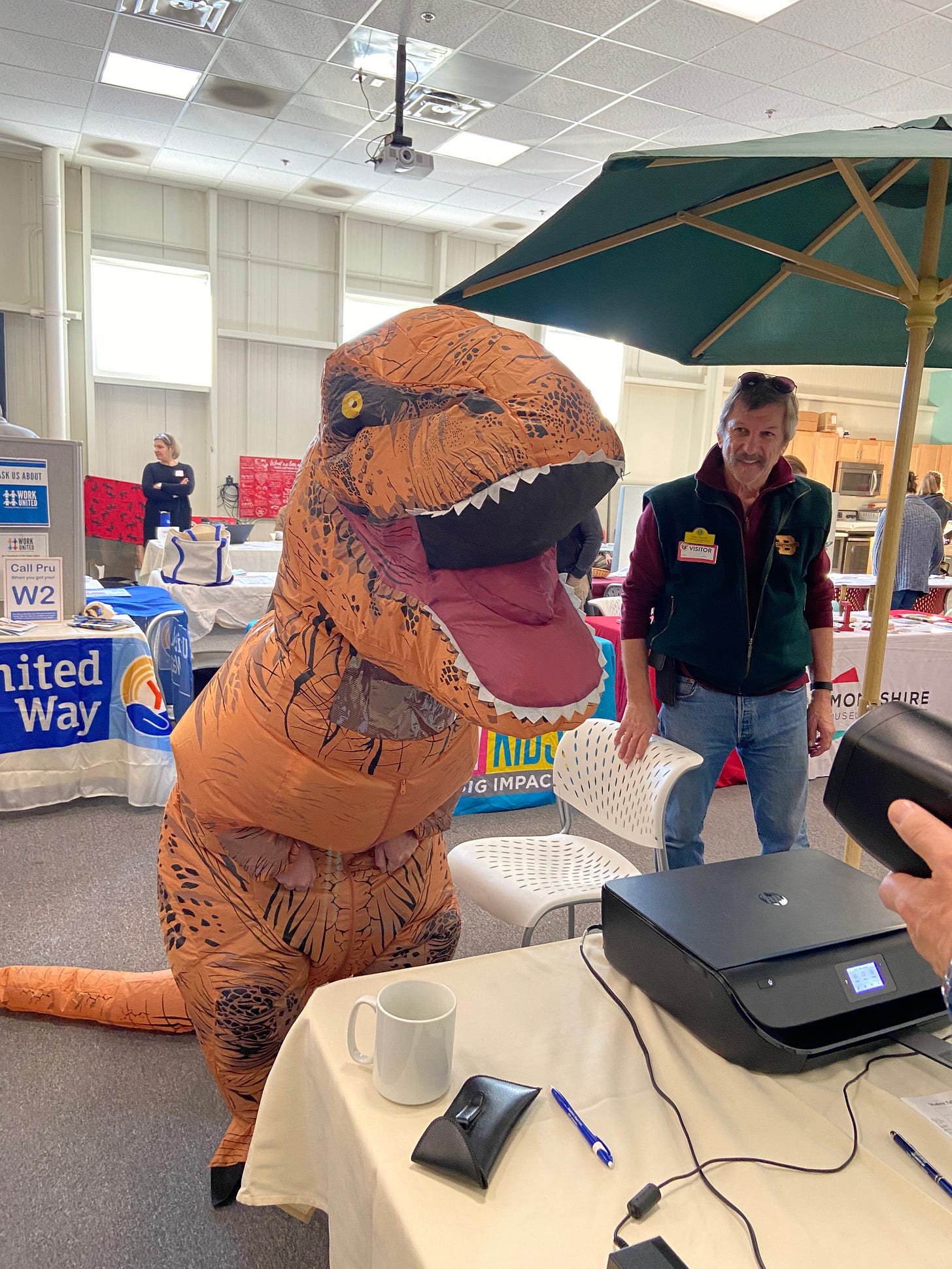 Just had my eyes tested and I am good to go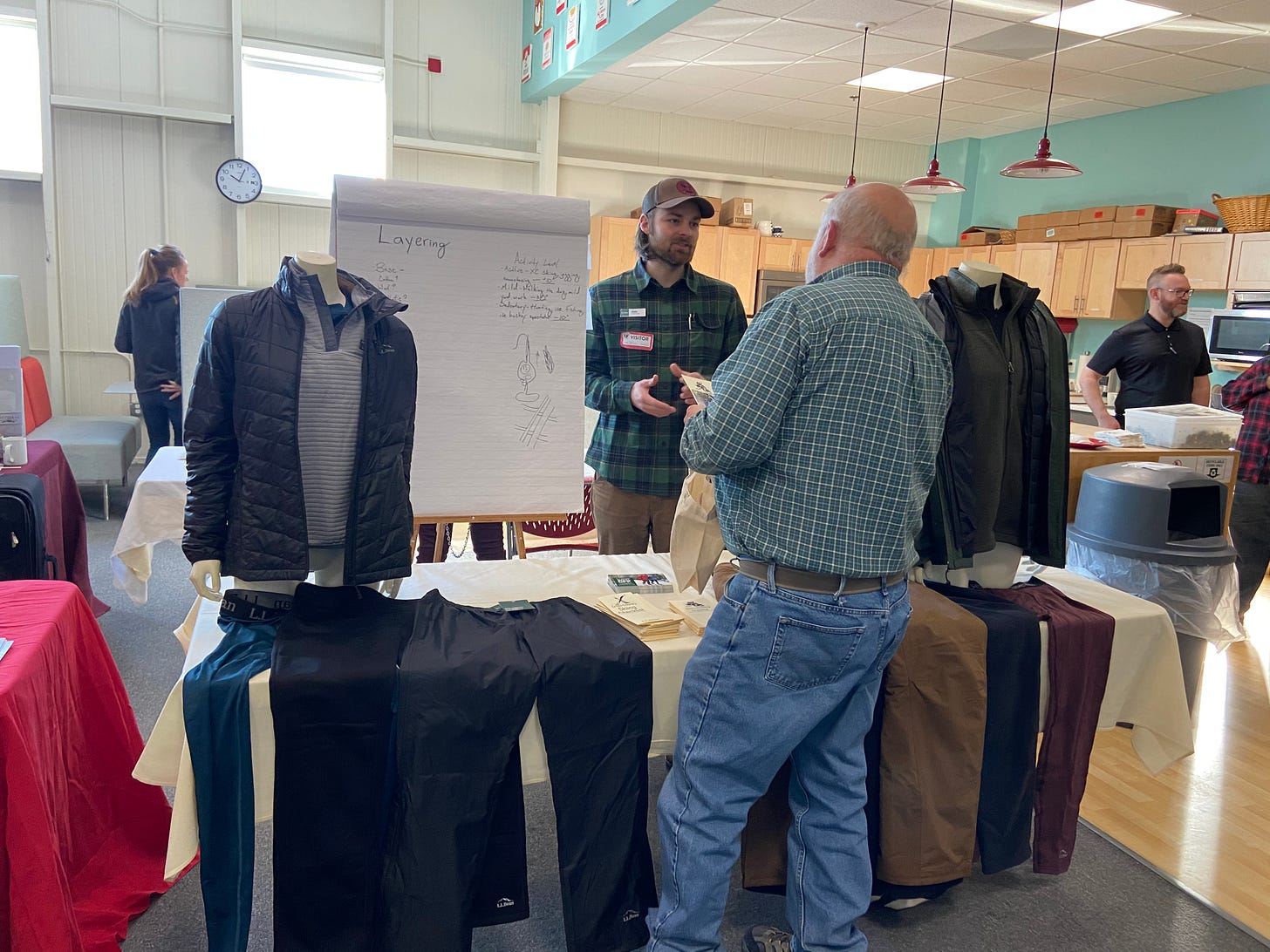 Even LL Bean was there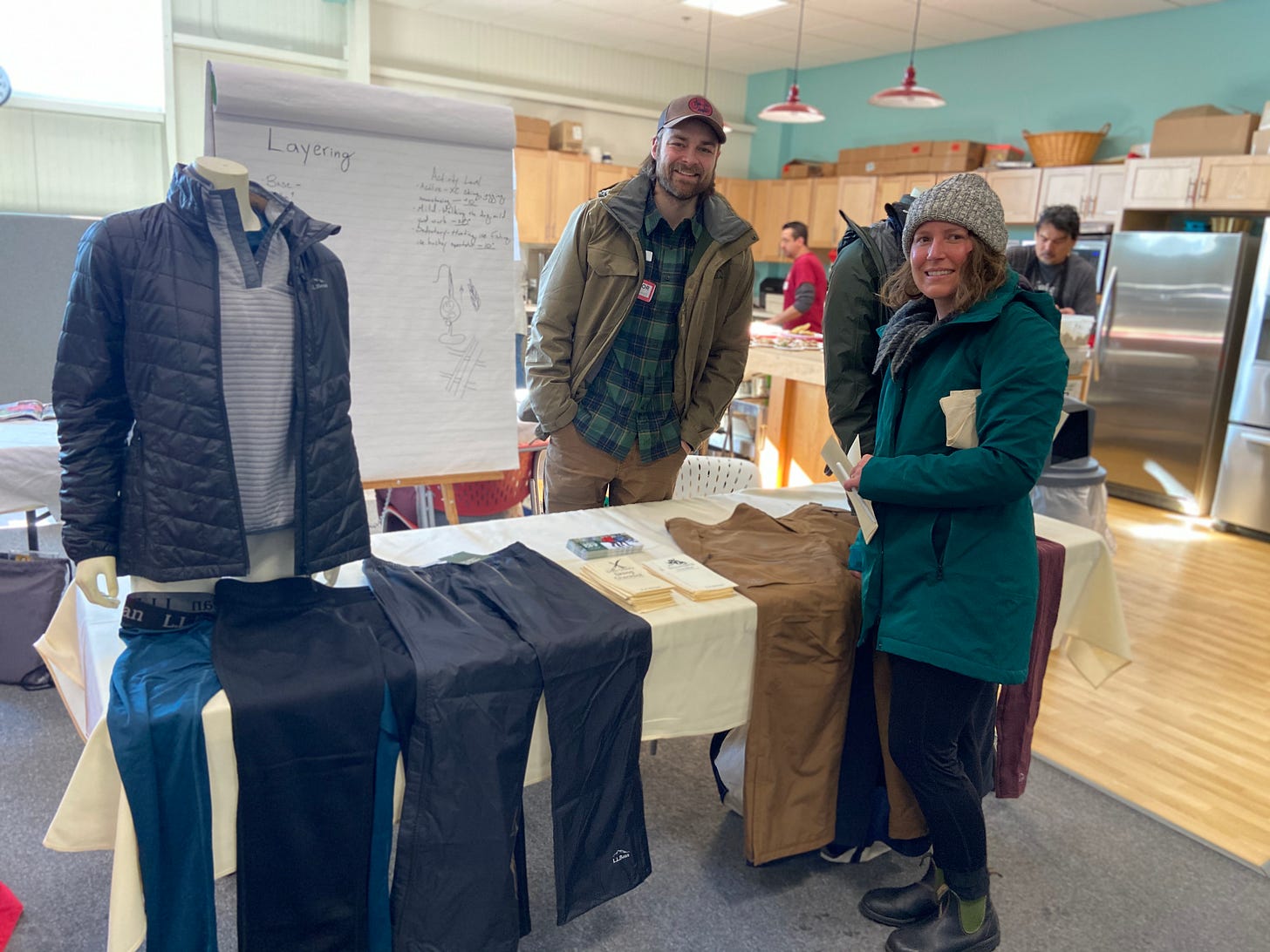 And they had some nice clothing on display and available for order.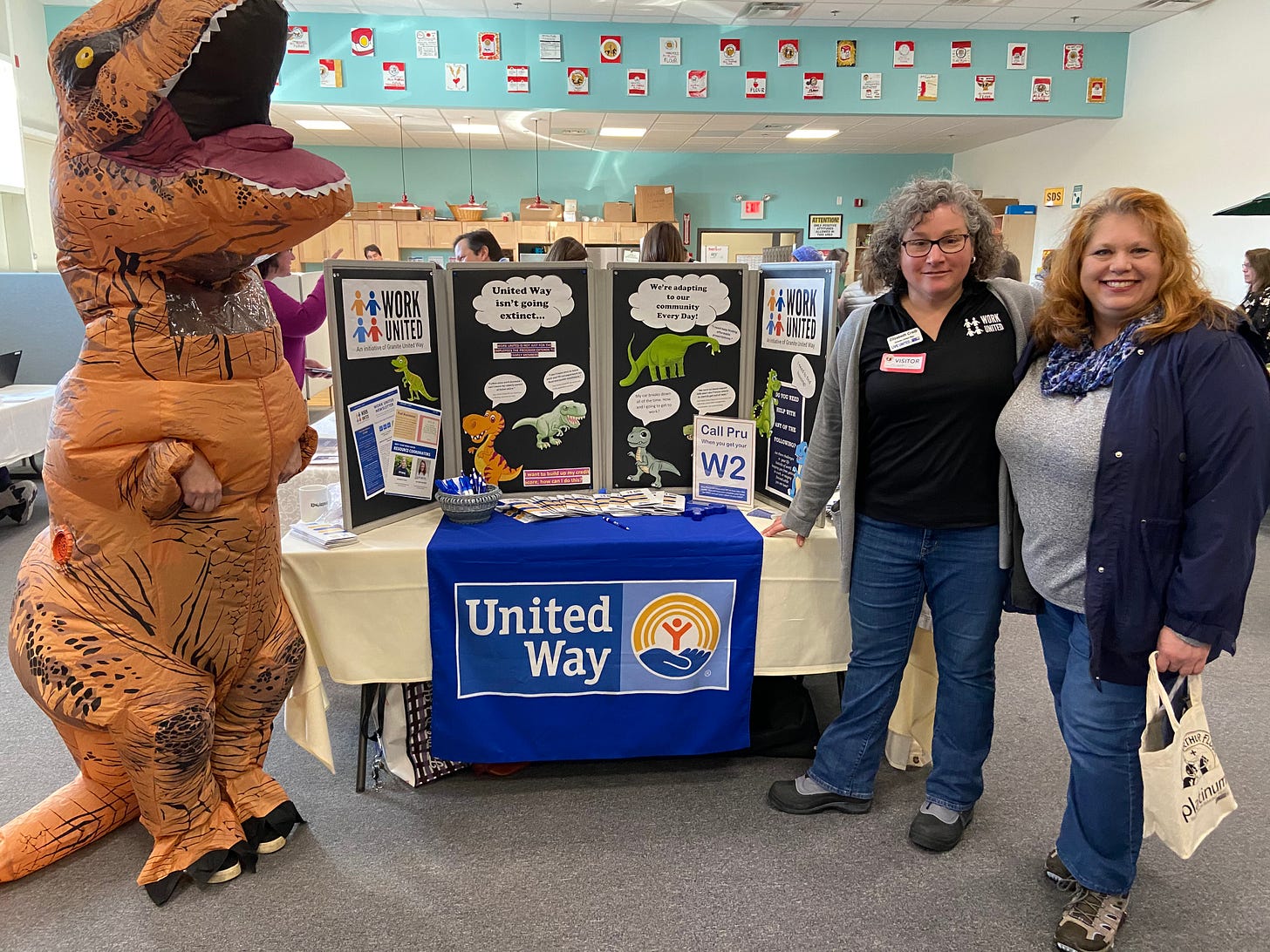 The United Way sponsored Dino who was a hit and the talk of the fair.
The event was a success in my opinion and the lunch that was provided was very tasty with a variety of sandwiches available.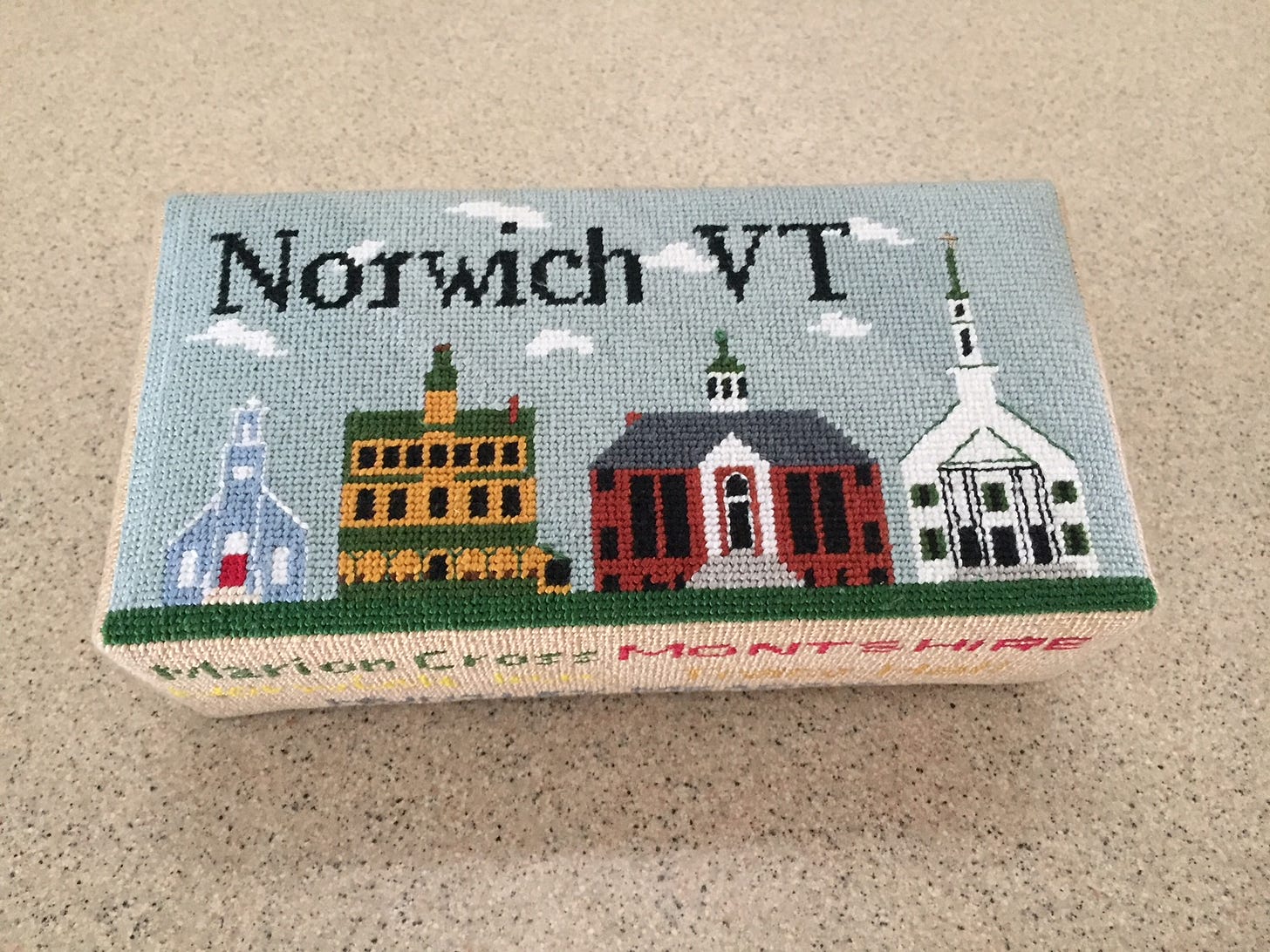 My Logo