Discover more from My Newsletter "about Norwich"
My stories are about people and events in Norwich and sometimes out and about the Upper Valley, The stories are meant to inspire and bring the community together. I will do my best to write positive stories and offer you some informative topics also.
Just another day in the neighborhood for this guy.
He has the heavy duty equipment and the know how to get the job done right.
This morning as I was driving to play a round of golf, I noticed a Norwich resident pumping gas at the Dan and Whit's self serve pump. At first I thought no big deal just someone getting some gas, however what caught my attention was the size of the shredder which was hitched to the truck and another big gadget sticking out of the back of the truck.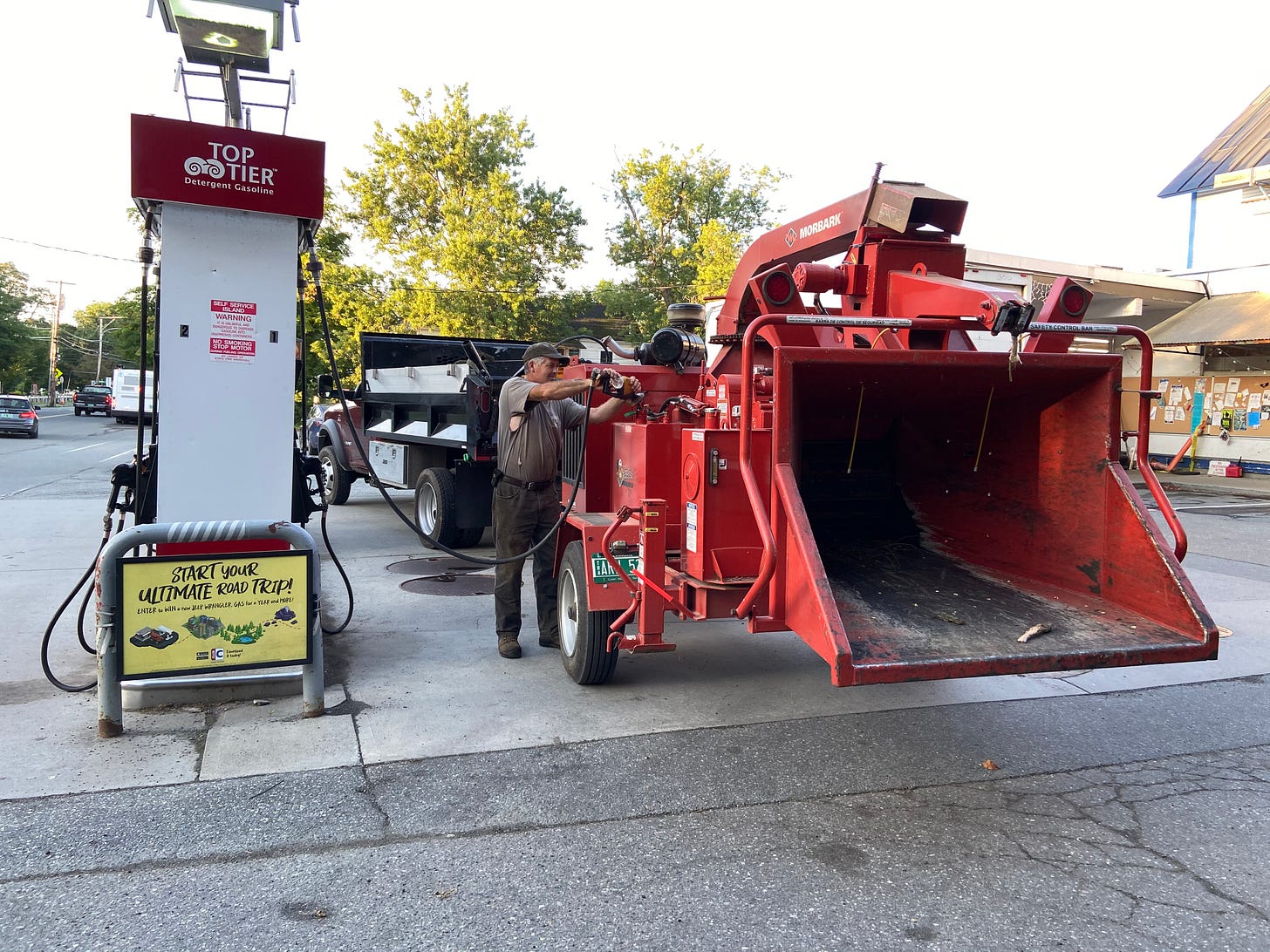 Filling it up regular No I don't think so ! (I wonder how much that will cost him! ) as it is really diesel fuel.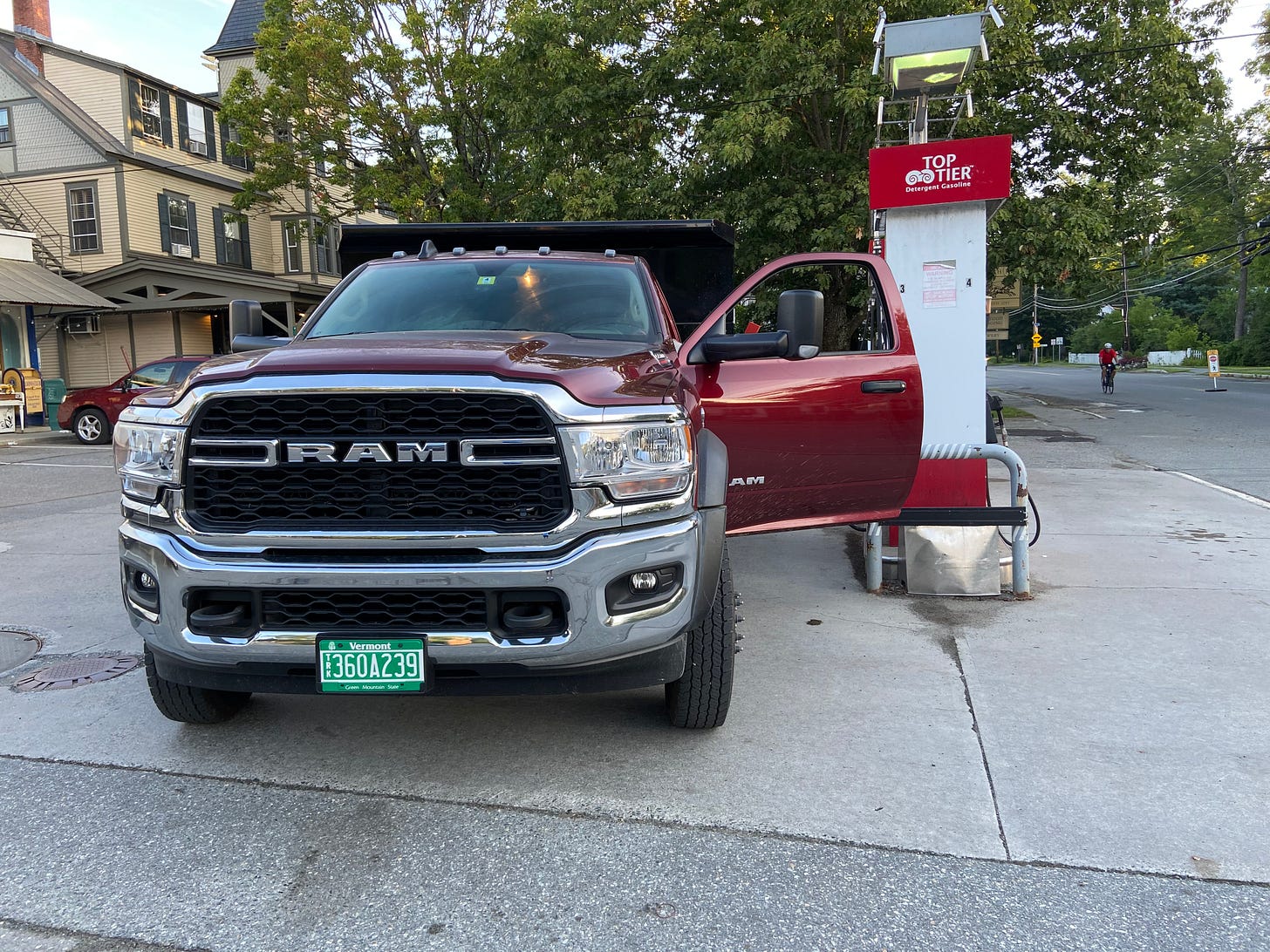 And this is the powerhouse that will pull it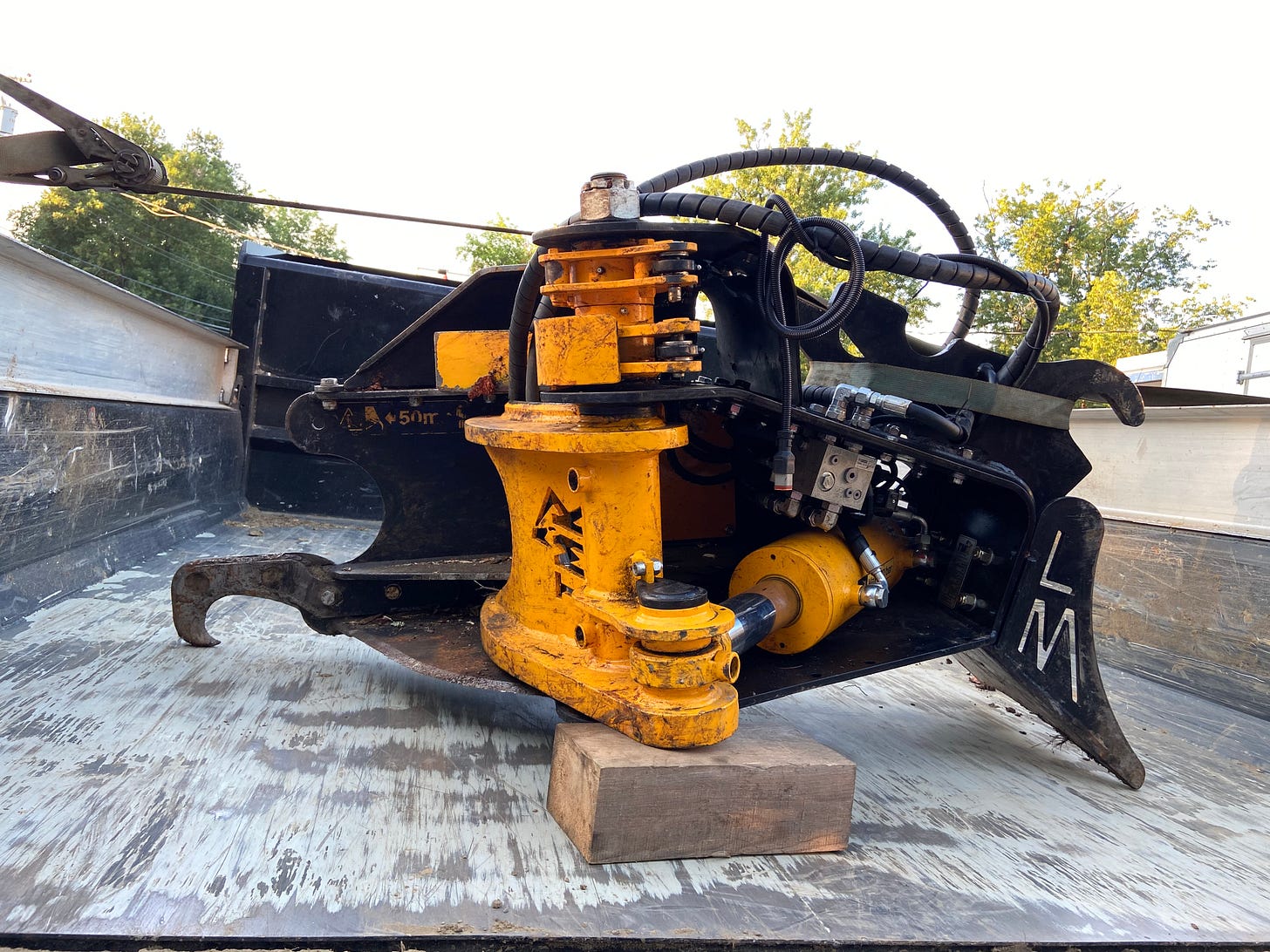 A Hydraulic Tree Shear is the big gadget that caught my eye and caused me to stop.
Check out the huge blade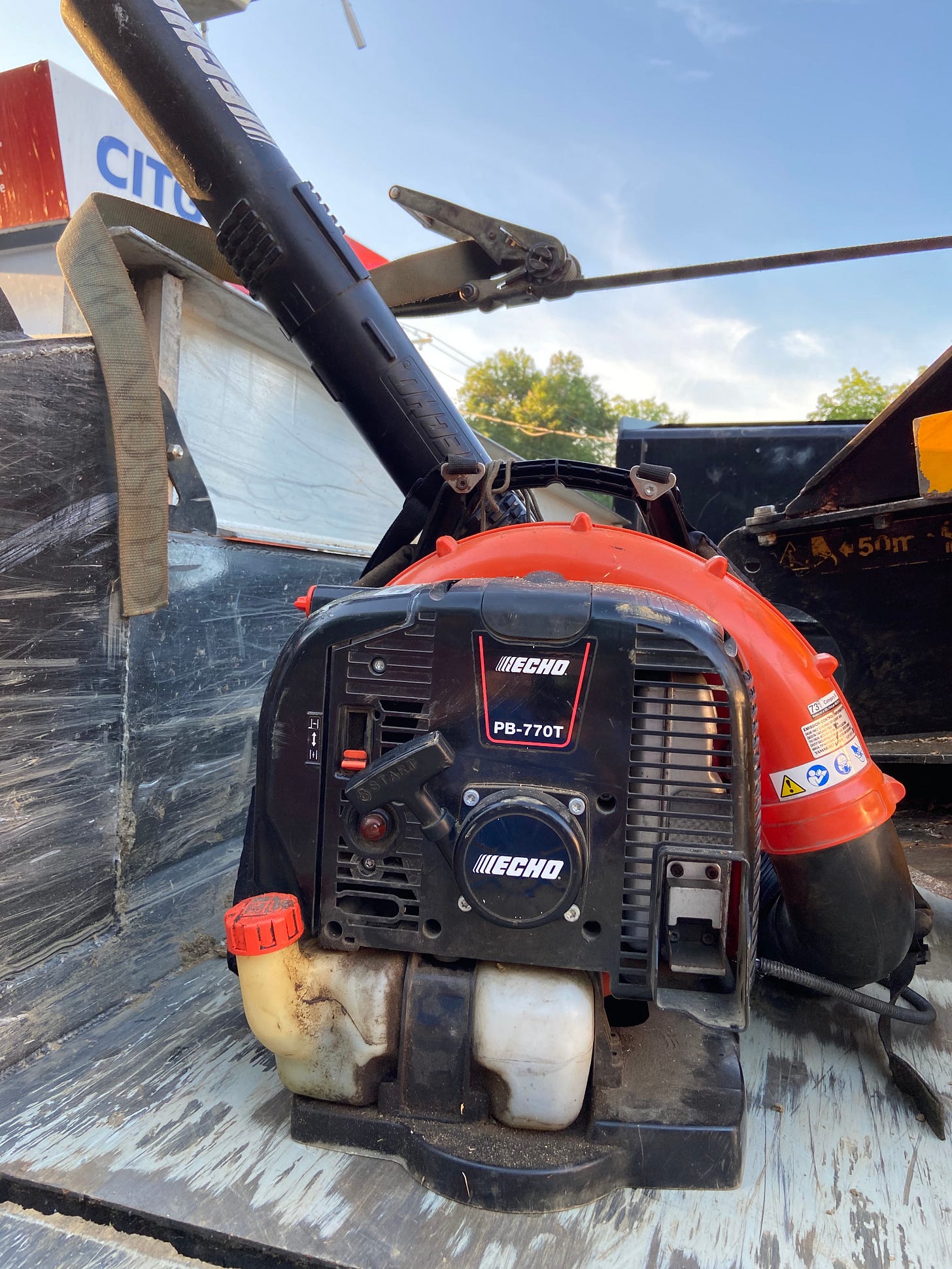 And this is what will be used for the cleanup
And now for the rest of the story. The Norwich resident was Thad Goodwin from Goodwin Tree and Tractor, which is located right here in Norwich.
The over sized shredder is called a Morbark 15 chipper. Below is a company video which does a great job of explaining this Gizmo to the average layman.
The Big gadget is a Hydraulic Tree Shear
This is a TMK company video that will give you an idea of how this machine works.
Thad was on his way to Windsor Vermont to clear some trees along the railroad tracks to make preparations for a Solar farm.
You can reach Thad at 802-299-7659 or at goodwintreeandtractor@gmail.com
Thanks for reading my blog.