Discover more from My Newsletter "about Norwich"
My stories are about people and events in Norwich and sometimes out and about the Upper Valley, The stories are meant to inspire and bring the community together. I will do my best to write positive stories and offer you some informative topics also.
Little Free Libraries in and around Norwich and one far away
Each is unique in it's own little way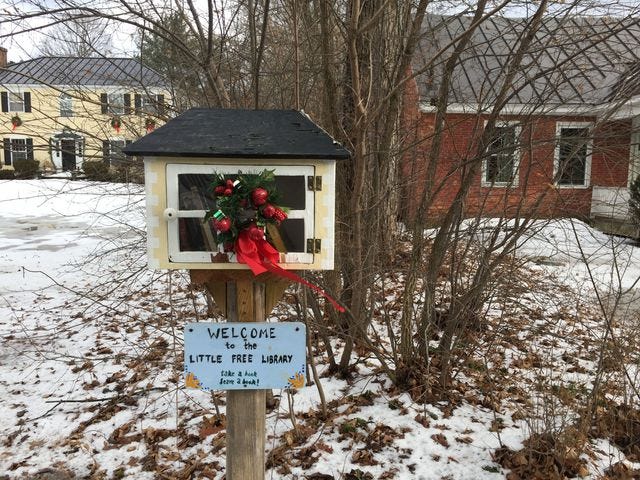 A little free library
Each is unique in it's own way
About a year ago, I did a short story on a "Take it or leave it" free library box located on main Street in Norwich. The first photo is that box. At the end of the story , I mentioned that there were other "Take it or leave it" boxes in  and around town. 
I have also added this link that came to me as a comment to this story, I must say it is pretty informative. It is about a free library that was built inside a tree stump.
Woman Turns The Stump Of A 110-Year-Old Tree Into A Magical Little Library For The Neighborhood.  This one is not in Norwich but very nice just the same.

Here is the link:
https://www.demilked.com/110-year-old-tree-library/? utm_source=facebook&utm_medium=link&utm_campaign=DemilkedFB www.de   

I thought it would be nice to take a few photos of the others that I found and share them with my readers to enjoy. I also would ask that maybe if you should locate any to please drop me an email or send me a photo to add to this story.
I will however be out and about to check for more on my own so see if you can beat me to it.  (Drive safely though).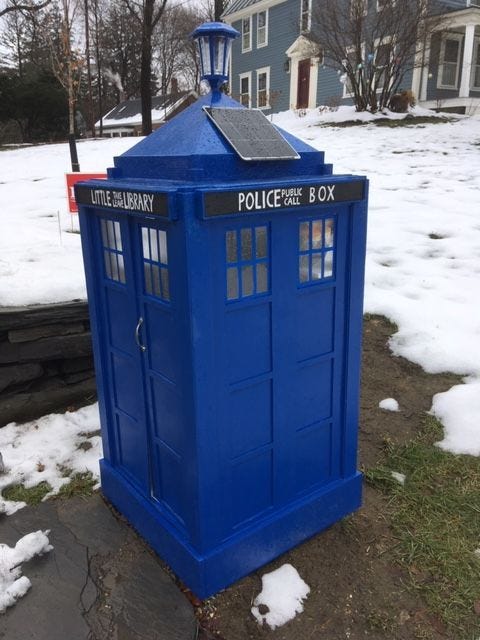 This is the one as you enter town
The cover photo is on Main Street heading north toward Union Village Rd
I received this e-mail from the owner who stated:
Thanks for stopping by the house yesterday, sorry I was preoccupied. As we discussed, my daughter came to me during her senior year at HHS and asked if we could build a Free Library. She had seen others around town and wanted to build one, but give it her own style. Of course, any time a teenage child gives you the opportunity to spend some time together, the answer is yes. Her room looks out on the street and she enjoys seeing people stop by to take or leave a book. There is fairly good churn on the contents but we periodically stop by the book shed at the dump to restock. 
I occasionally bump into people on the sidewalk who claim to be regulars. Having a communal touch-point like this is one of the joys of living in a small village. I even had one of the librarians tell me once that she always stops by before going on vacation to get a supply of paperbacks that she doesn't have to worry about returning. 
Please feel free to contact me if you have any questions.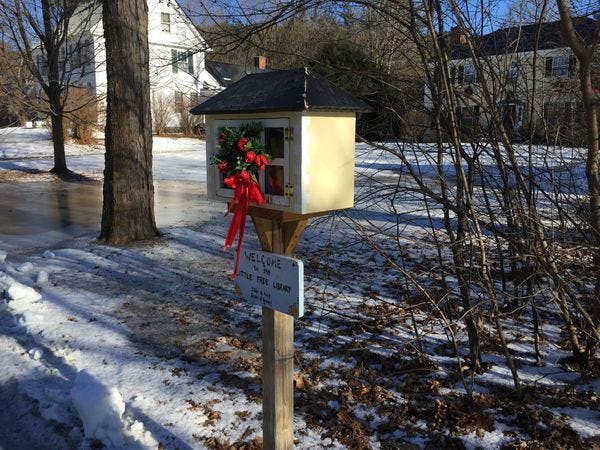 From a different angle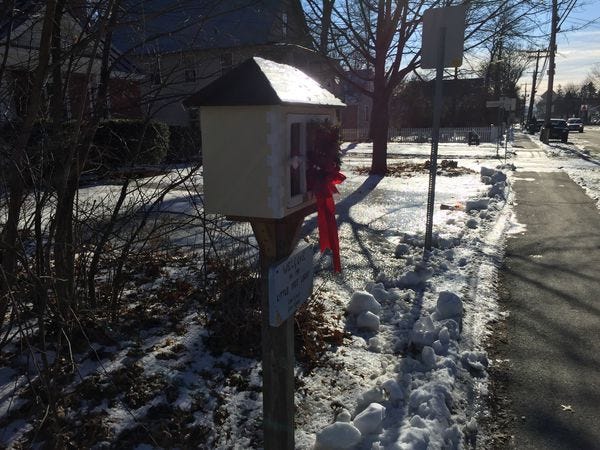 Heading south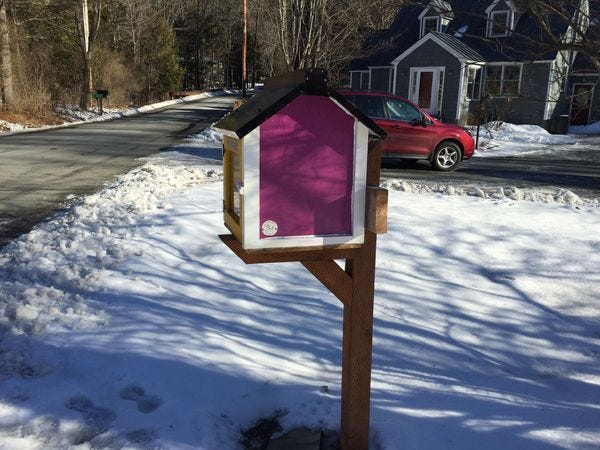 Corner of Moore Lane and Beaver Meadow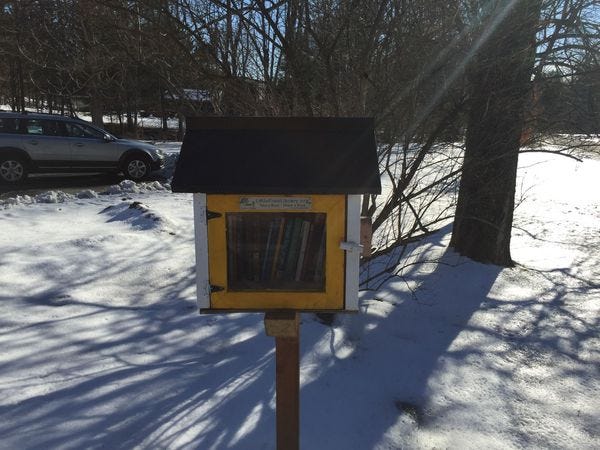 View from the front of the box
I received this comment from the owner of this box and have added it to the story
Hi there! Ours is the yellow/purple box on Moore, painted by my daughter Phoebe. We are writers so we carefully curate every book - no duds! Feel free to take one without exchanging. We just love books and want to share.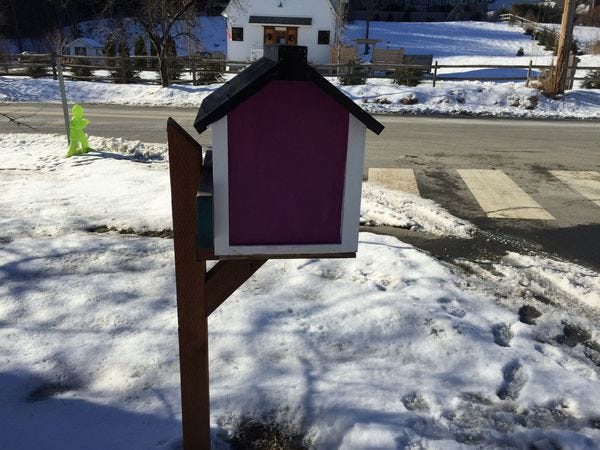 Side view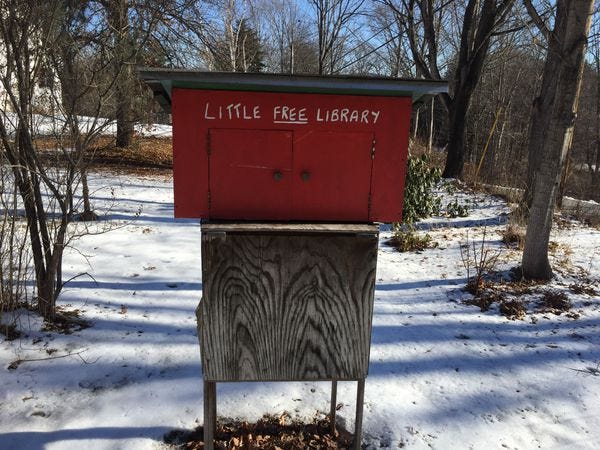 Corner of Elm Street and Hopson Rd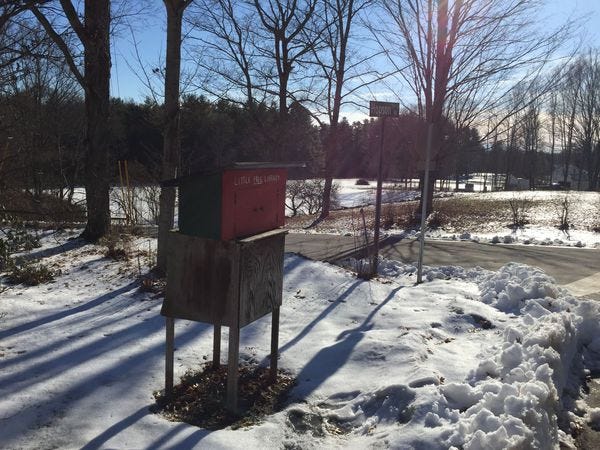 Side view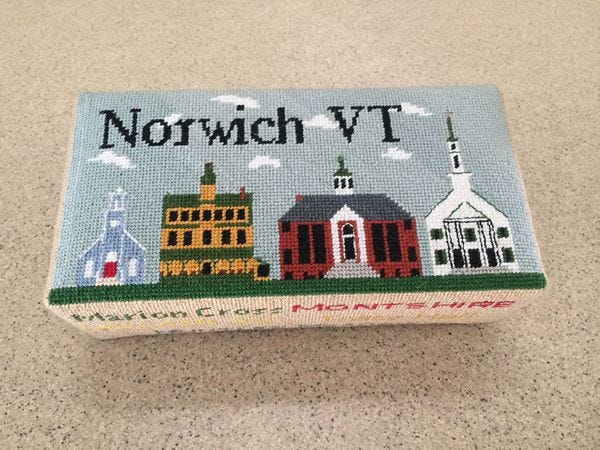 My "about Norwich" Logo