Discover more from My Newsletter "about Norwich"
My stories are about people and events in Norwich and sometimes out and about the Upper Valley, The stories are meant to inspire and bring the community together. I will do my best to write positive stories and offer you some informative topics also.
Local volunteers came together to make a special delivery to 307 MCS children
The remote learning materials were delivered by volunteers
On Thursday, I received an e-mail from the principal of Marion Cross, Shawn Gonyaw letting me know of an event that would be happening at the school gym on Friday. It was a different type of event as the school is temporarily closed. Here is the gist of that e-mail.
Demo
I wanted to let you know about a wonderfully helpful thing happening tomorrow in support of all MCS children and their families.  We had a dilemma of how to deploy materials for remote learning to all 307 children without drawing in a large crowd of people.  Advice from Chief Frank led us to coordinate with the Road Captains who are coming tomorrow from 12-6 to pick up and deliver all materials for students.  You might want to get a photo and talk to Chief Frank about this coordination.  Norwich is certainly a place where neighbors know how to pull together...and it also is a place with a top notch police chief!

Take care,
Shawn
On Friday at Noon I showed up at the school to see what was going on and to take some photo's for this story. I believe the photo's will tell the real story and show the enthusiasm that these volunteers had knowing that they can help make a difference.
These are difficult times for all of us as we are dealing with a lot right now, however it is nice to see a community come together in times like these to get the job done.
I guess you could say this community is "Norwich Strong".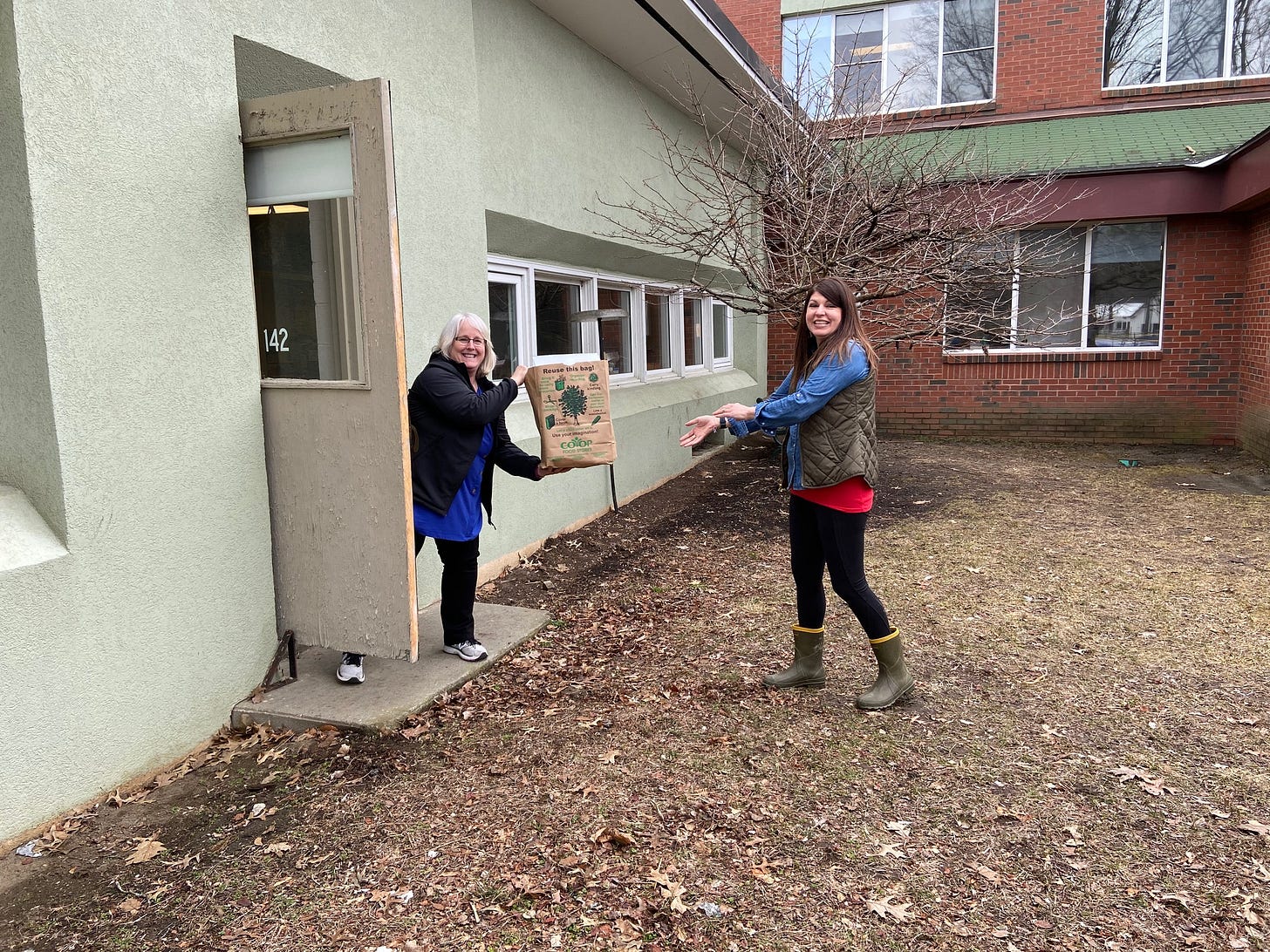 As I was walking around the corner toward the Gym, this is what I saw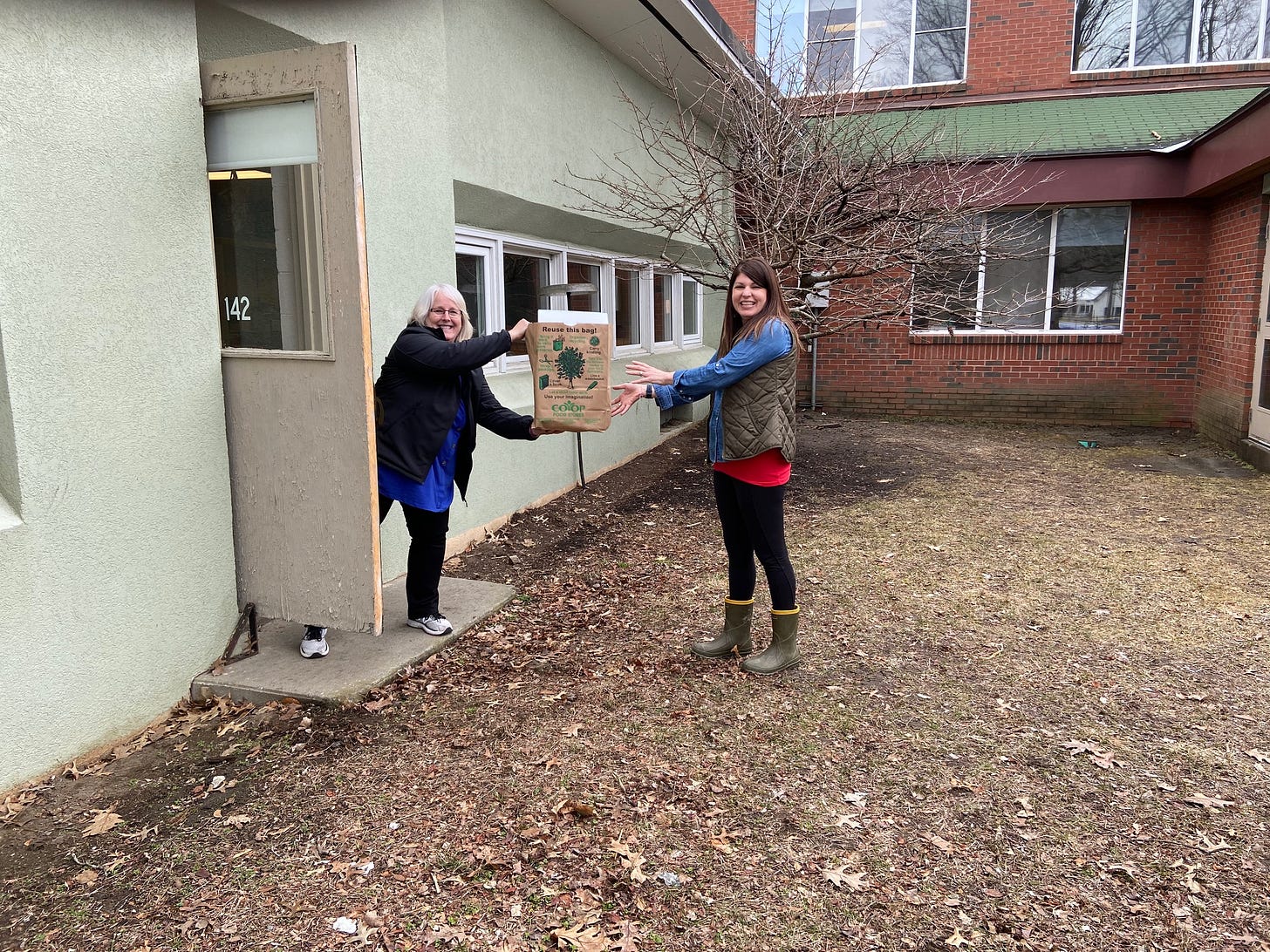 I do believe they are practicing social distancing and still getting the job done, but what's in the bag? School supplies and remote learning items I bet.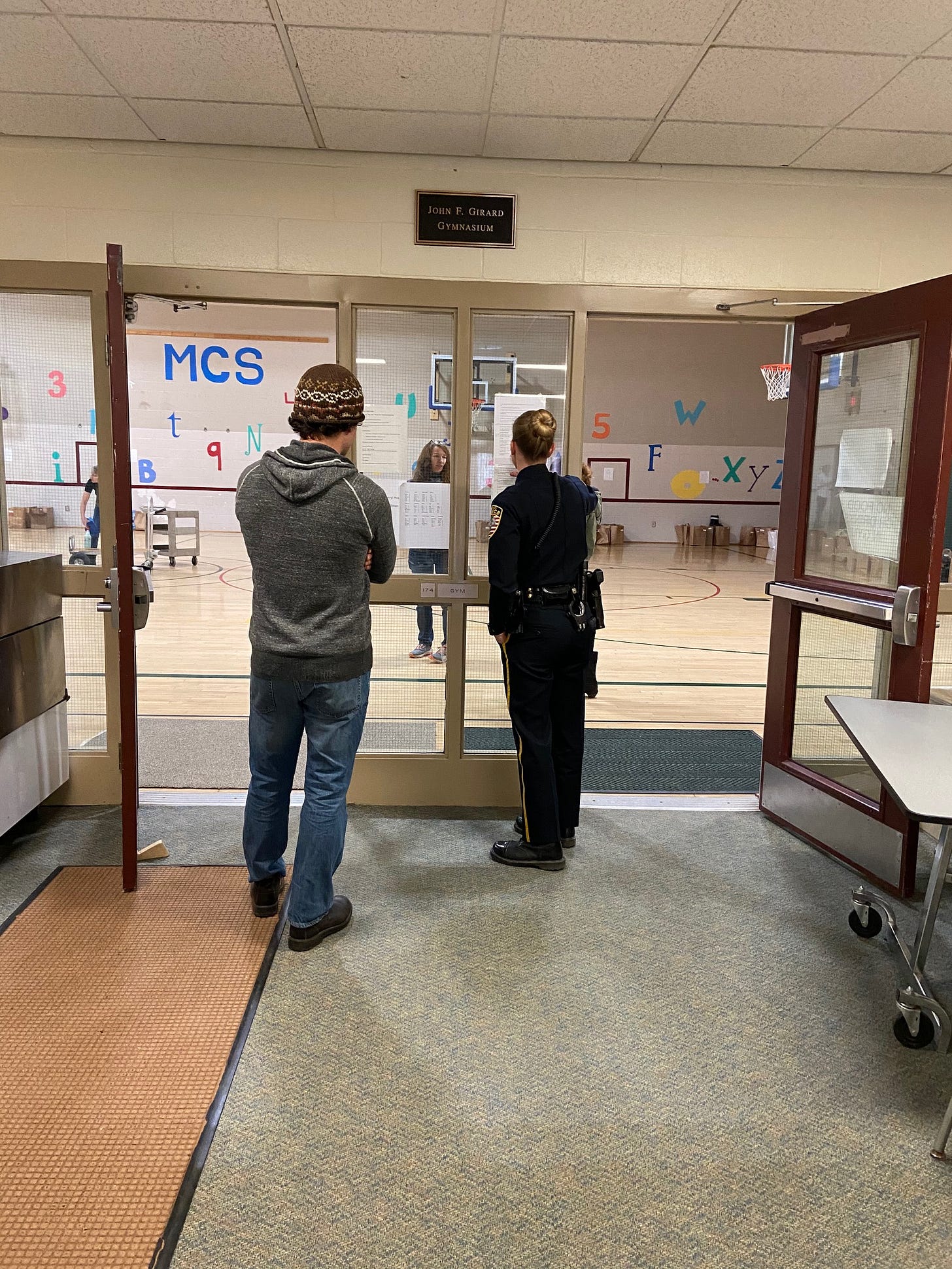 Chief Jennifer M Frank checks an assignment for a volunteer. 32 routes were assigned to drivers in order to cover all of the streets that needed delivery.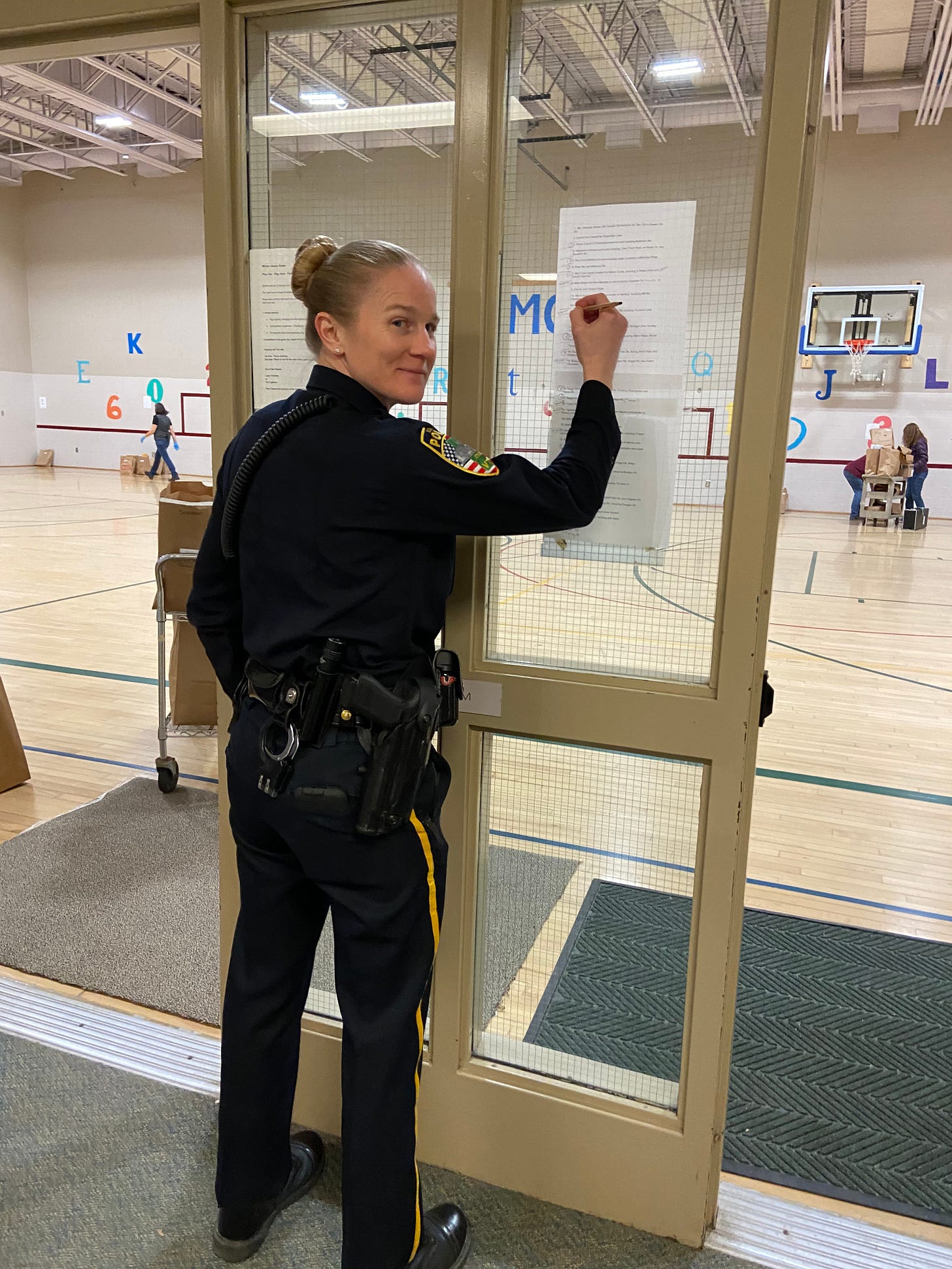 Oh no, I think I just got recruited when I took this photo (Only time will tell)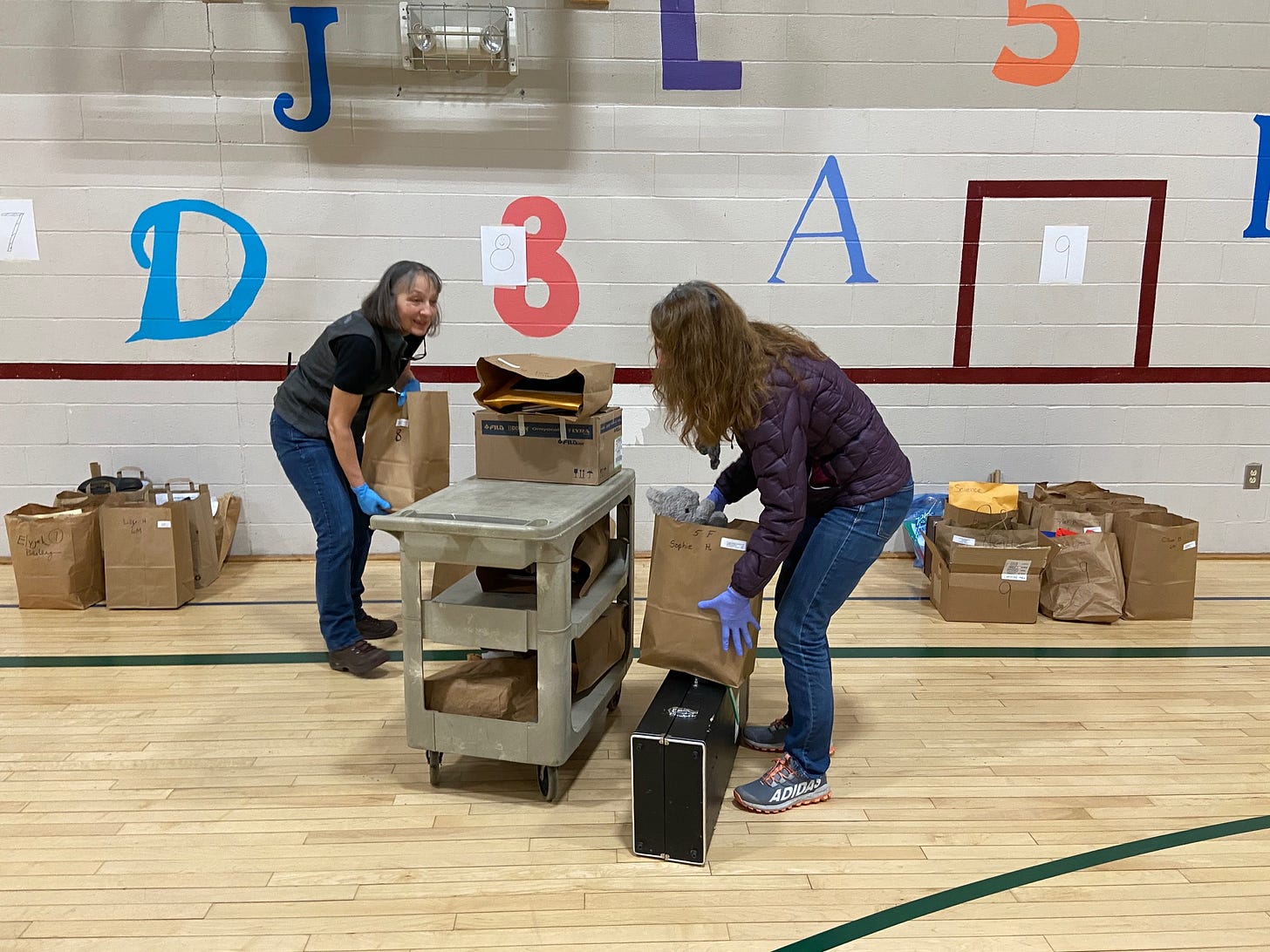 These volunteers are tasked with sorting all the bags and assigning them to the routes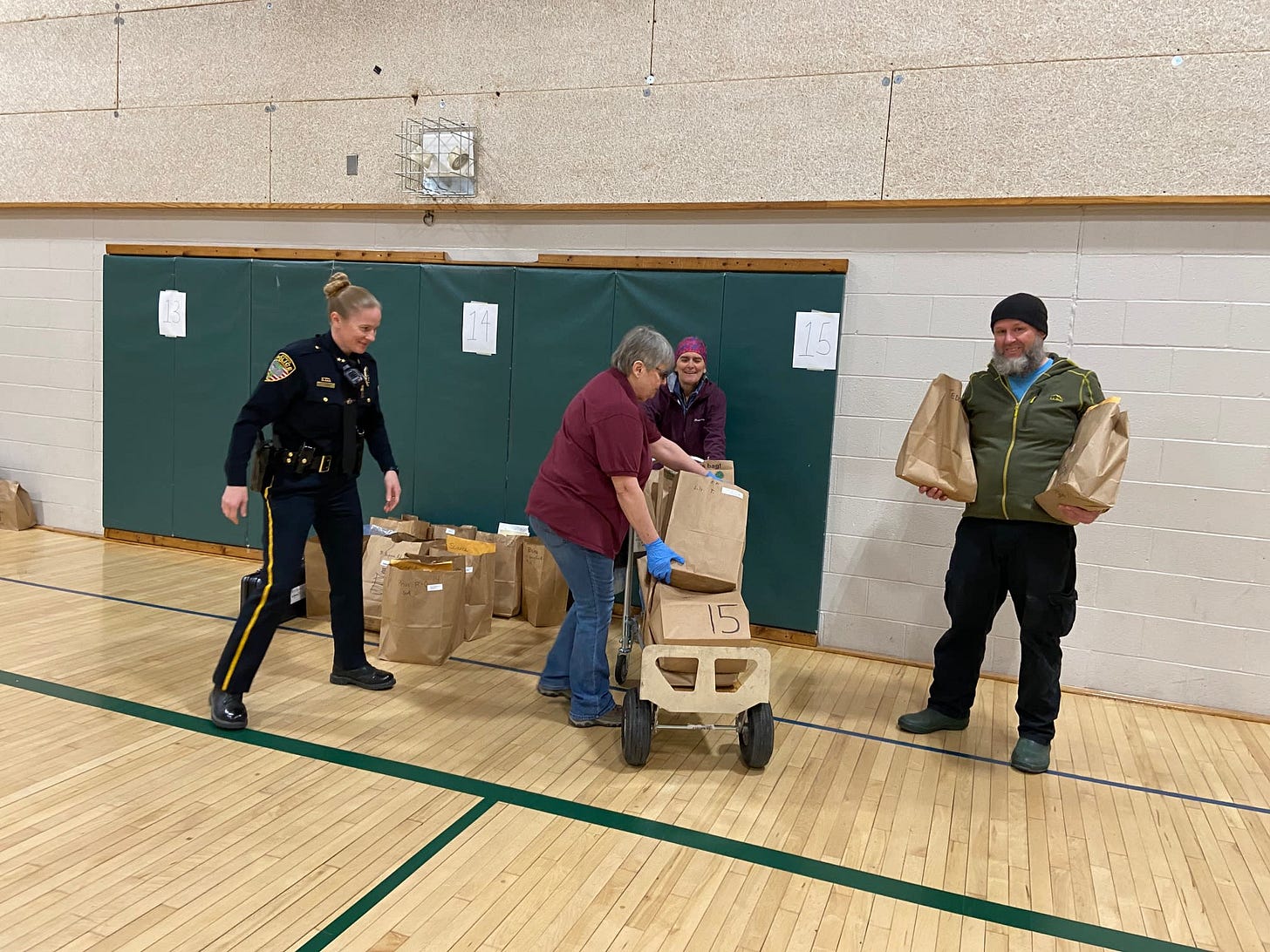 As Route 15 is getting ready to roll I ask myself , Where are the bags for route 13 ?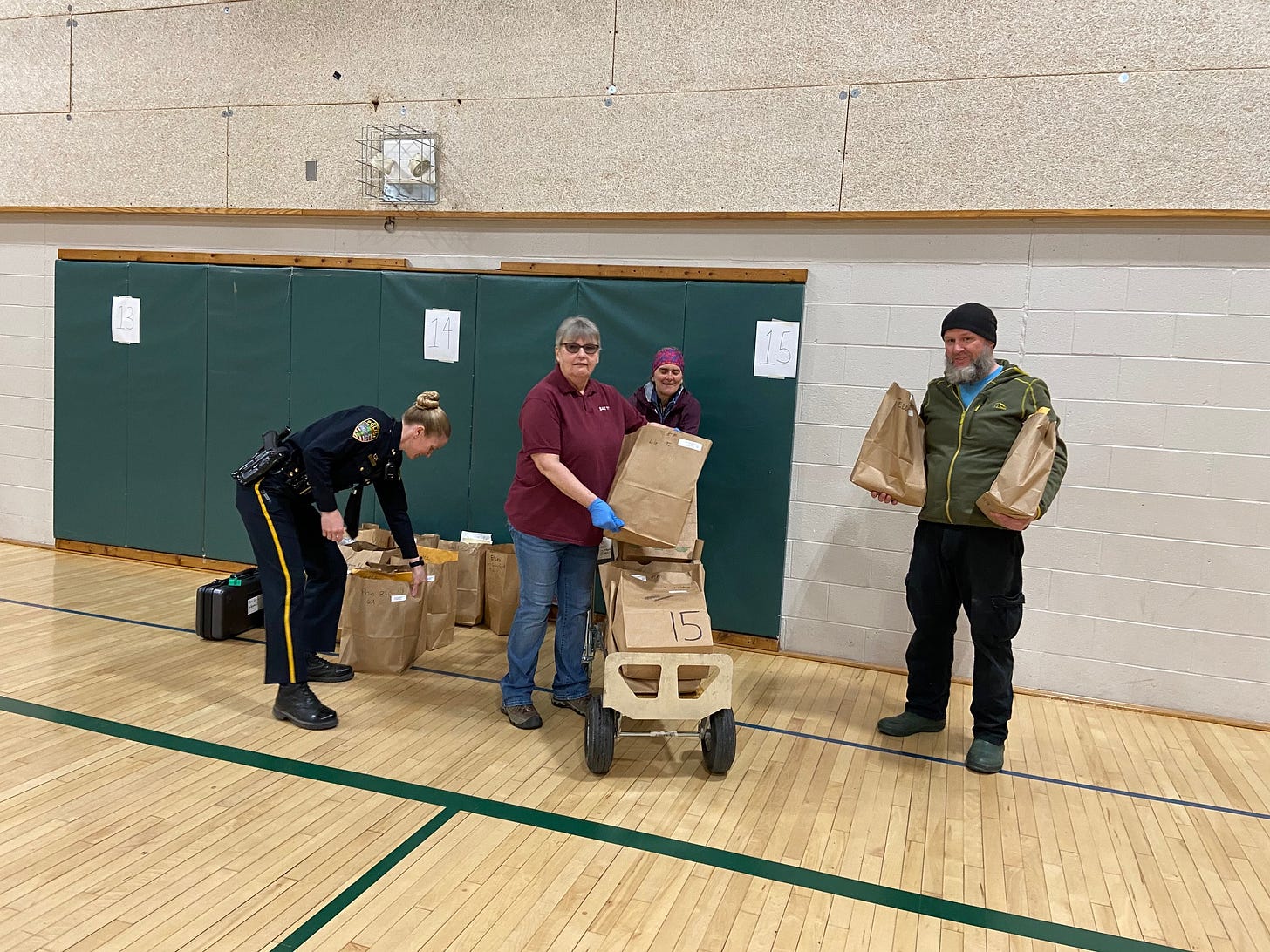 And the Chief does a final check before releasing this crew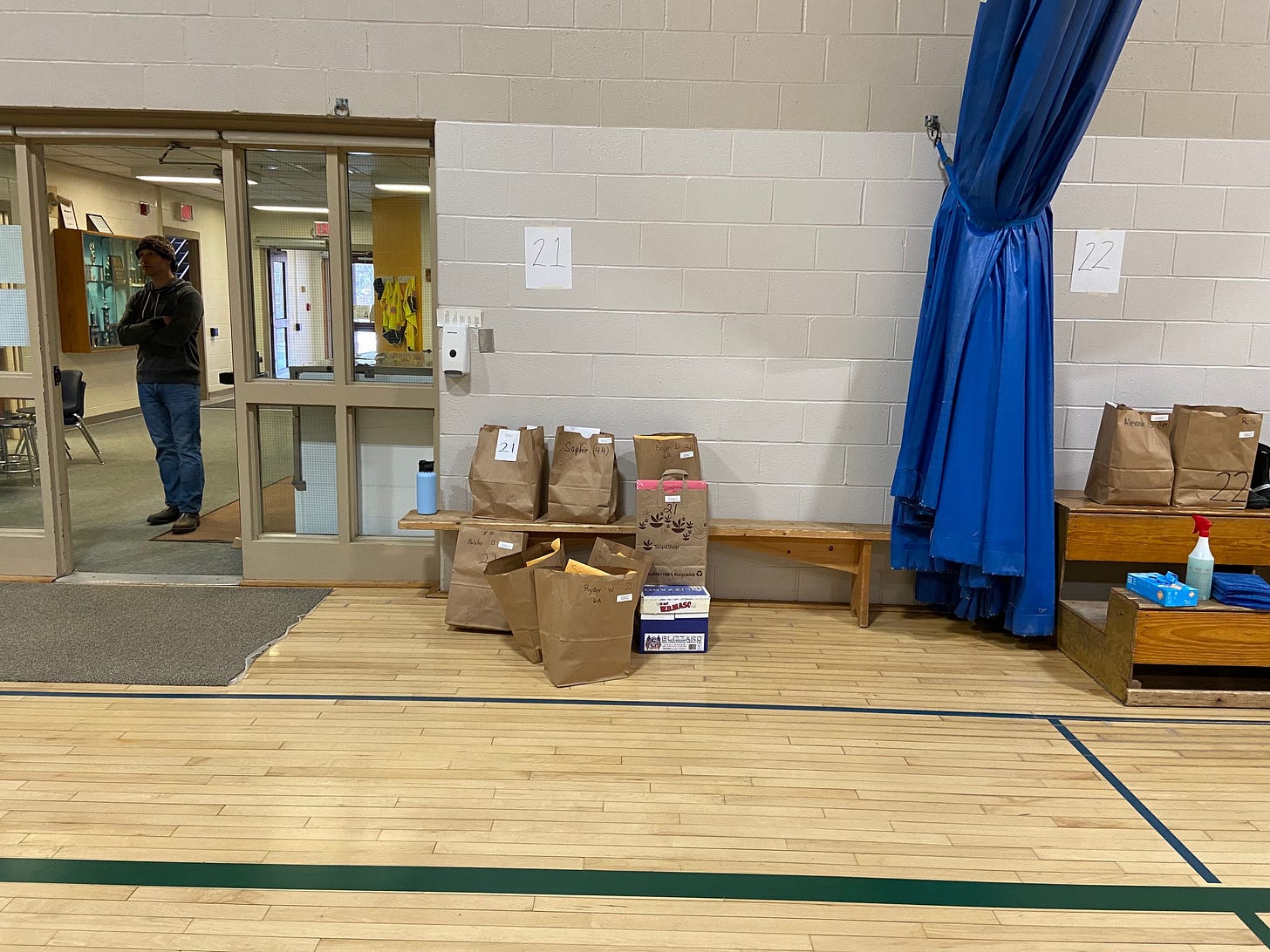 Rechecking the list is a good thing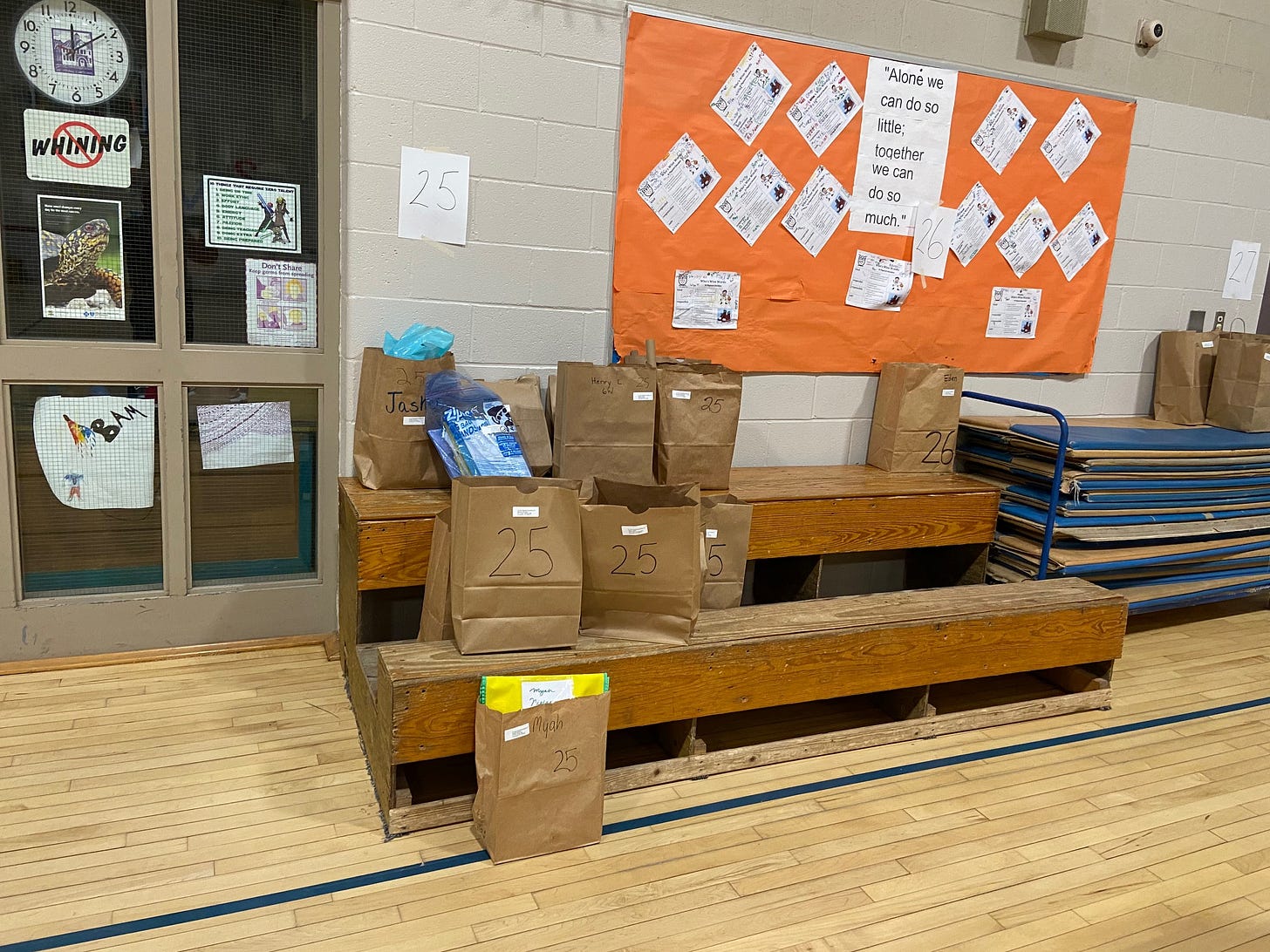 These routes are ready to go and are waiting for the drivers to pick them up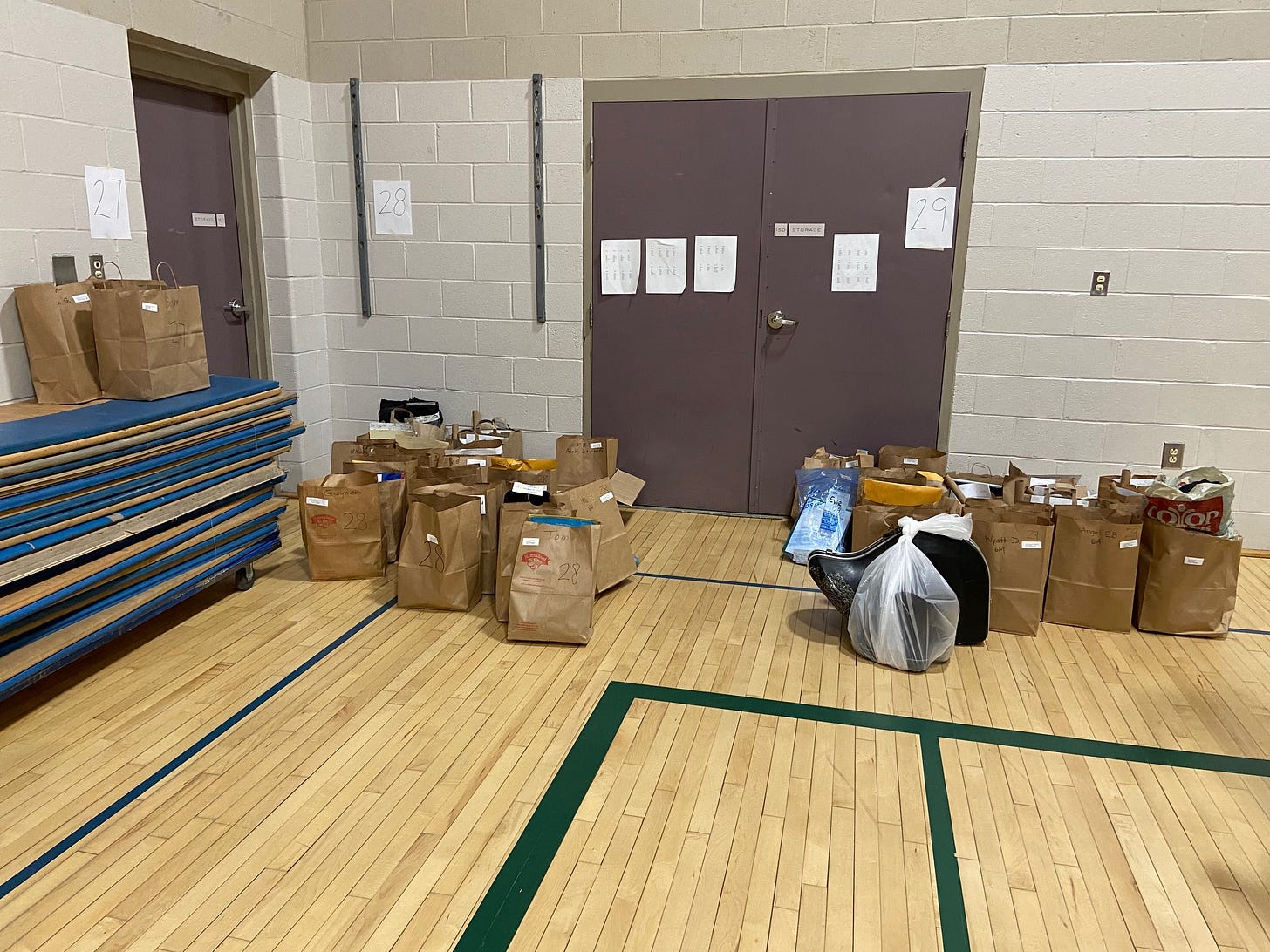 Another few routes are ready to go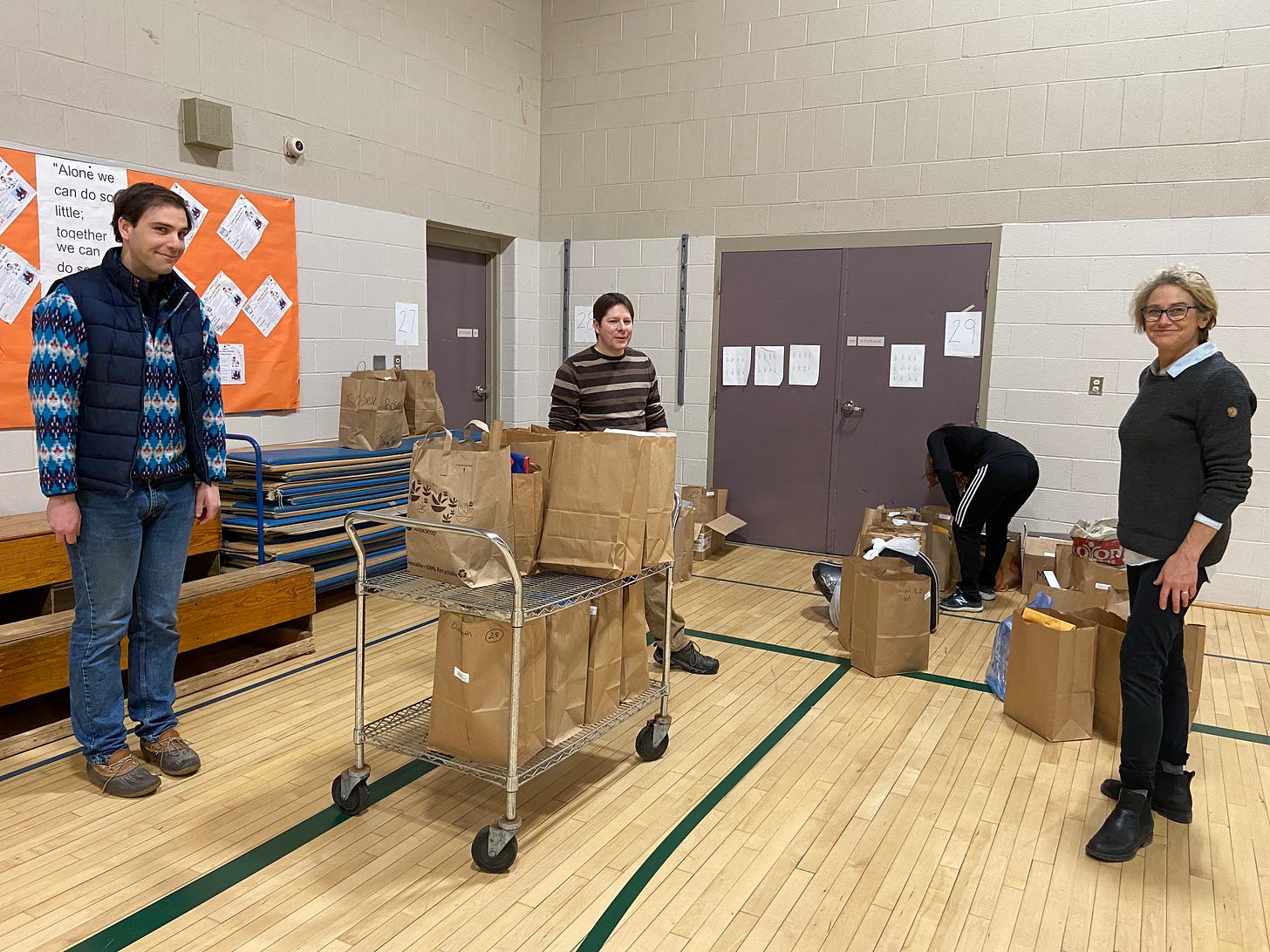 Another route is ready to go and by the way this group of volunteers social distanced on their own without any help from me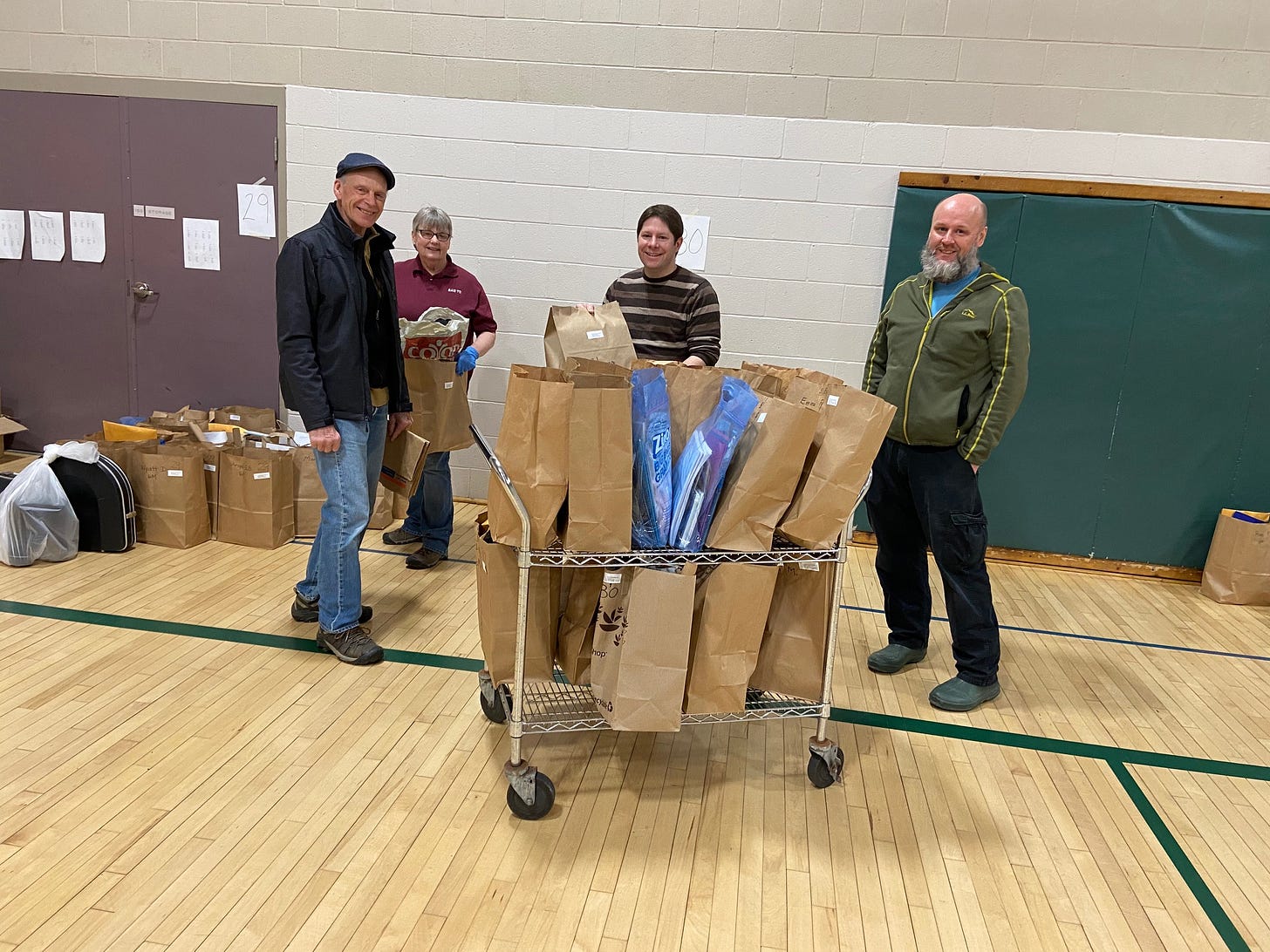 And it looks like the driver for this route showed up and is ready to go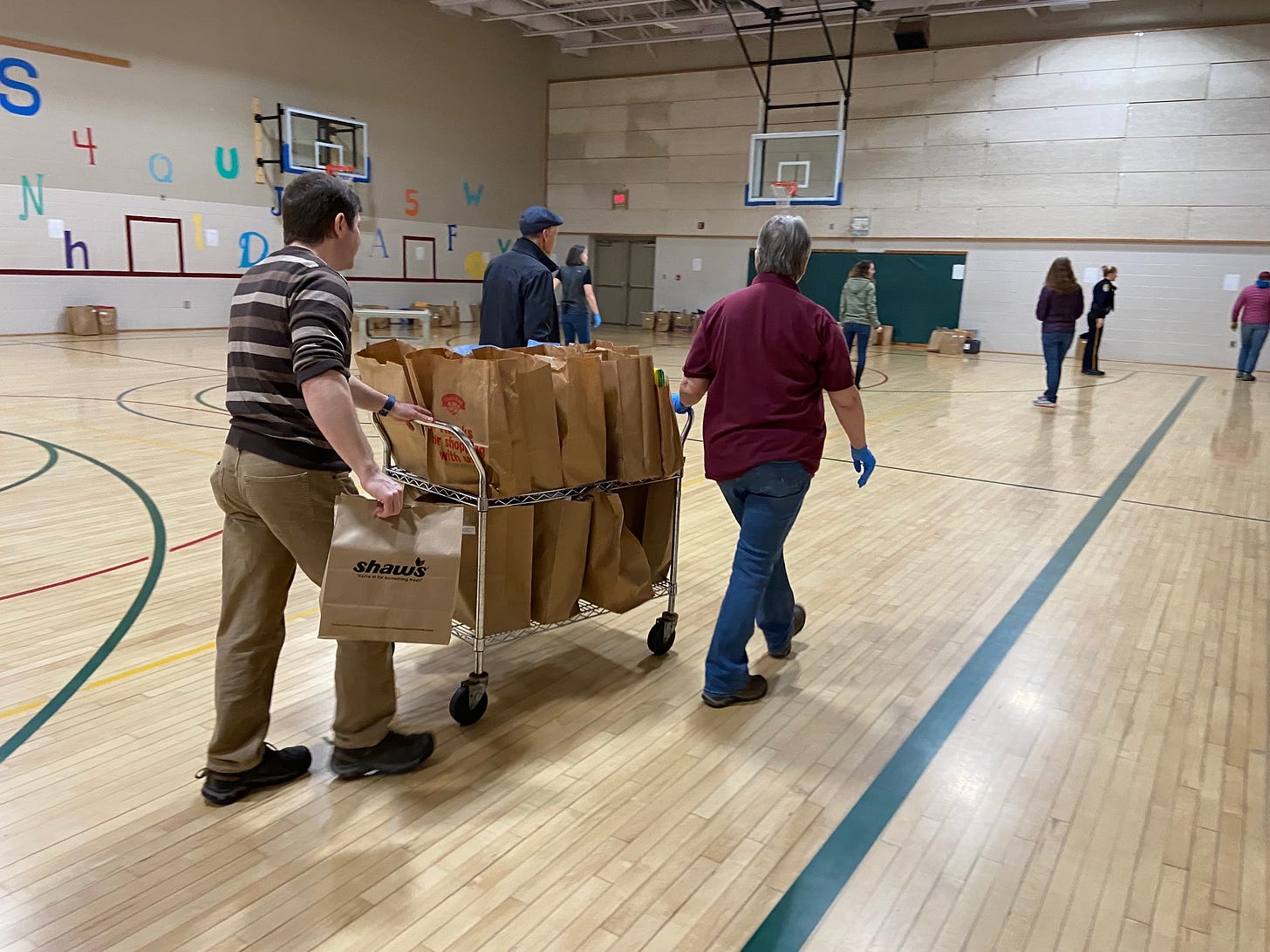 As the cart rolls it's way to the parking lot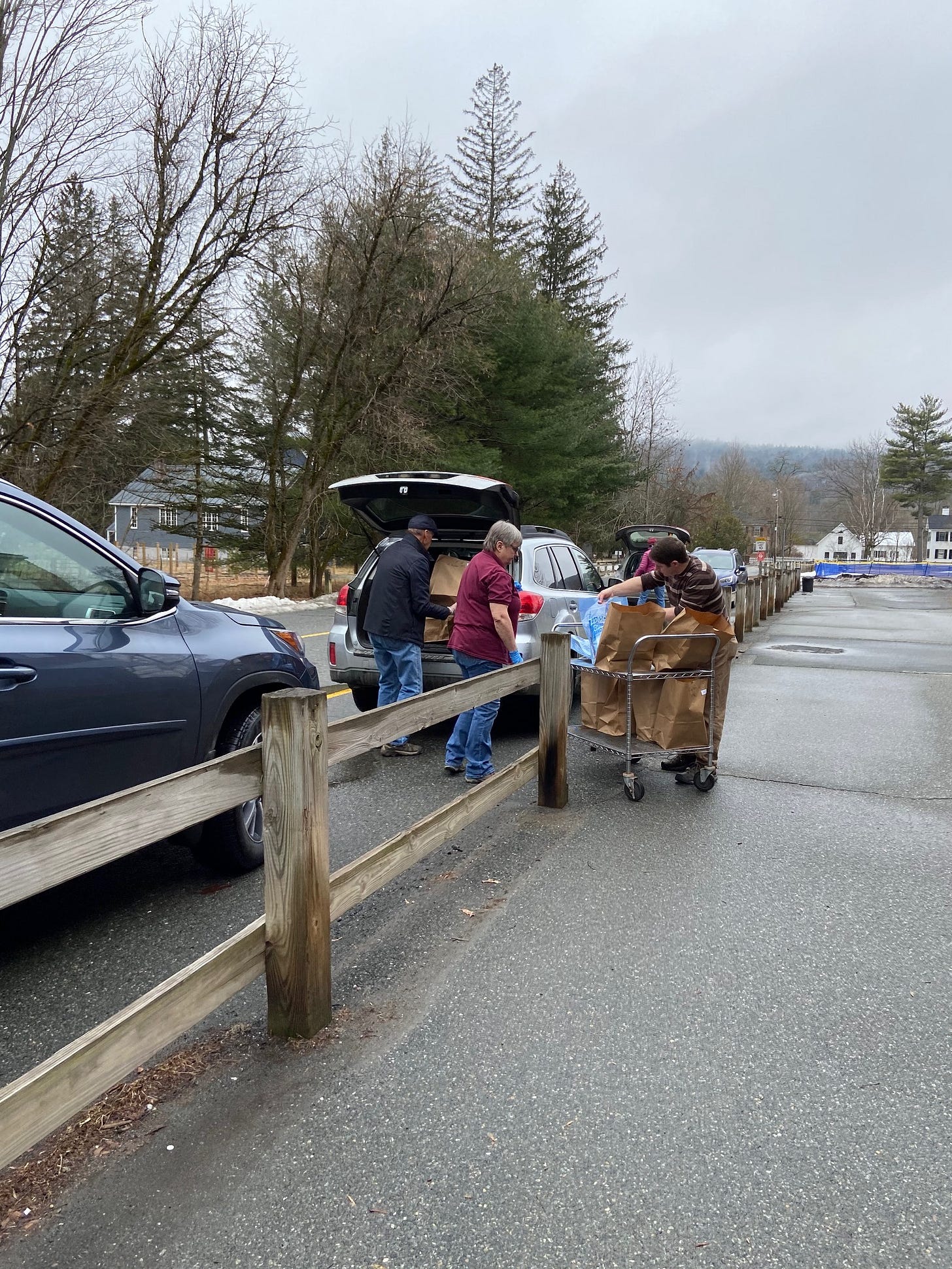 And they now help him load up his delivery vehicle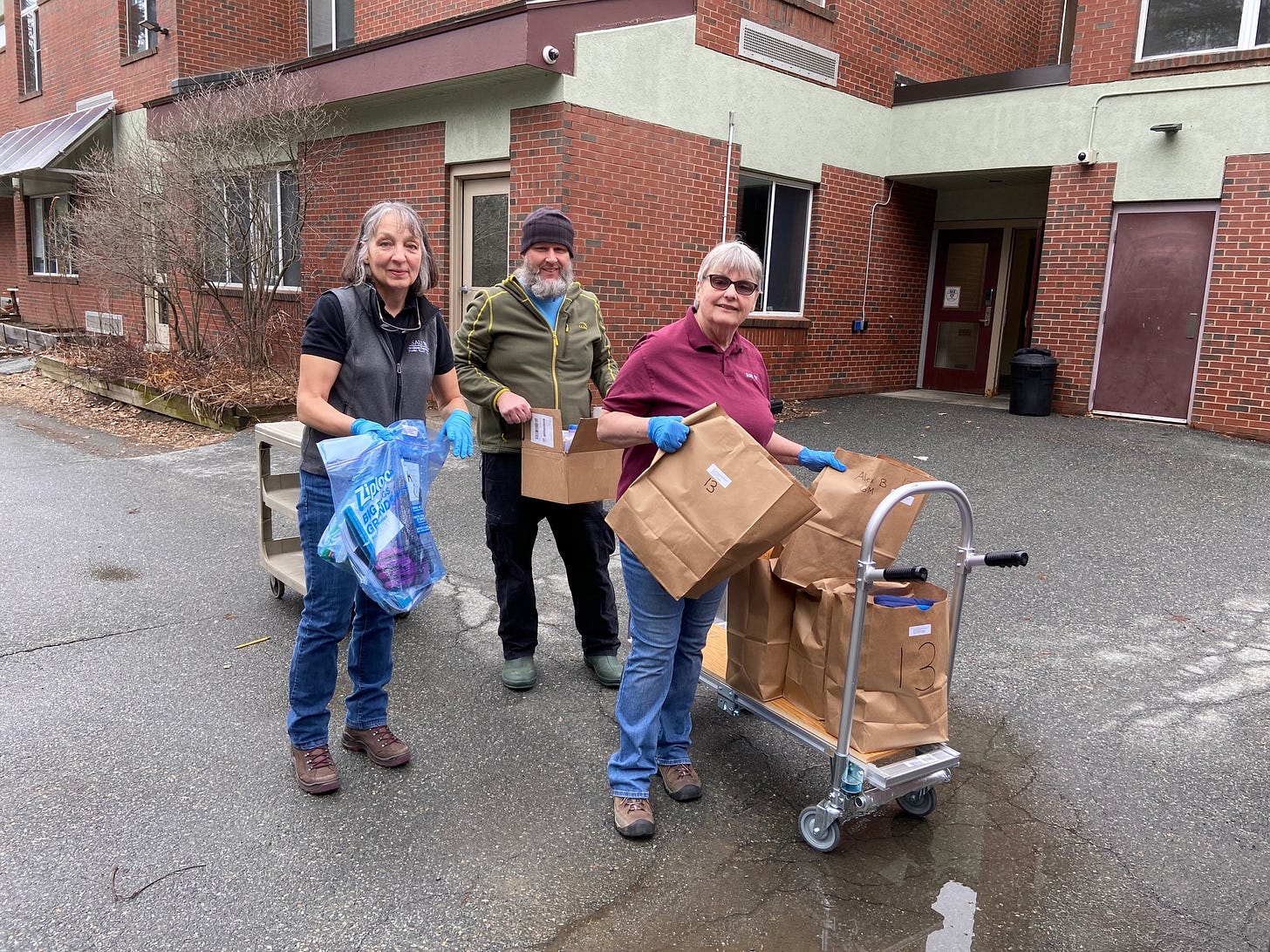 Looks like they are heading this way and with the missing route 13 that I spoke about earlier.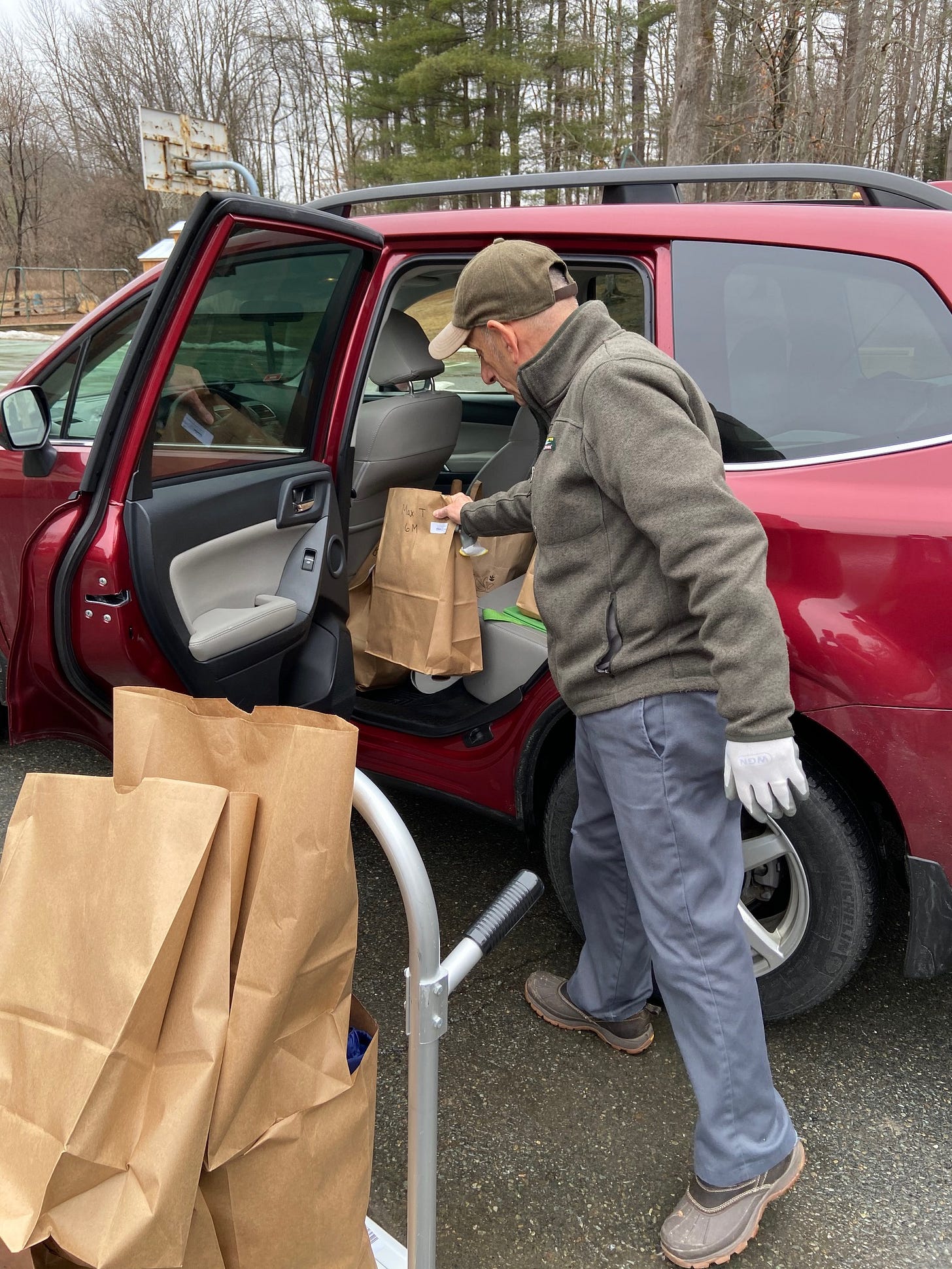 Looks like I am doing route 13, I hope it is a lucky number. I went home and asked my wife to assist and we delivered these in record time.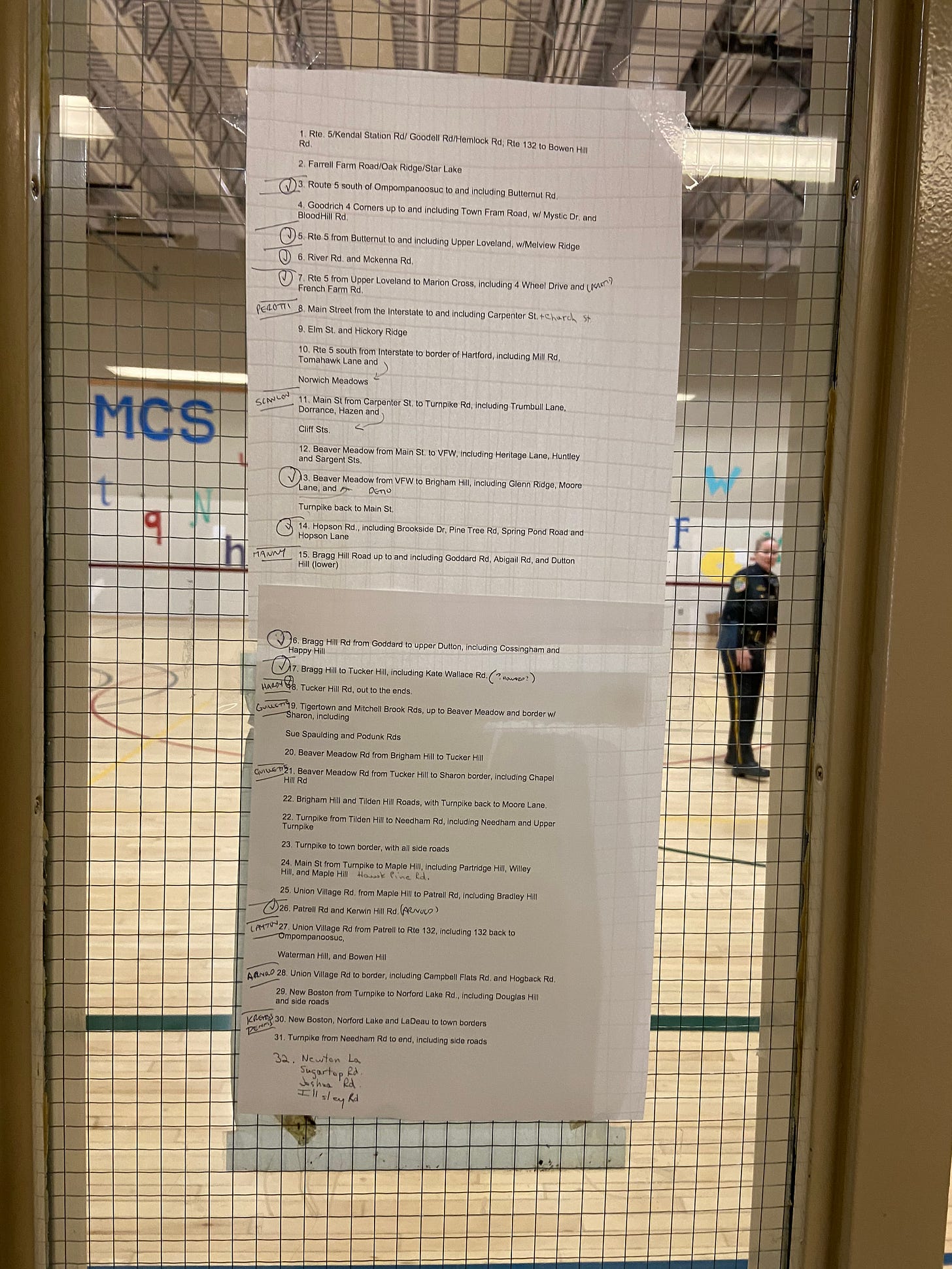 I guess I should have checked the list earlier

In the List serve this morning the below Thank You message was posted by Shawn offering a recap of the days special event. I thought it was very fitting to include it in this story. Here is that message
24. Thank You Road Captains and Volunteers
From: "Shawn" <shawngonyaw@gmail.com>
Date: Fri, 20 Mar 2020 15:05:05 -0700

The spirit of community was present on Friday afternoon at the Marion Cross School.  On behalf of the Marion Cross School community I would like to extend thanks to the people who came Friday afternoon to pick up and deliver school materials to each and every MCS student.  This week MCS teachers and staff were given the challenge of moving to a remote learning platform.  We knew that for an elementary school this needed to be more than learning online. 
 The week has been spent organizing and gathering materials to allow children to stay engaged and active as learners.  The problem of how to safely and effectively get materials to kids came about.  A call to Chief Frank solved the problem.  She coordinated with the 31 Road Captains to arrange delivery.  It was amazing to see these volunteers descend upon our school gymnasium eager to help.  Within an hour's time materials for 307 MCS students had been picked up and were en route to families. 
 At this time of uncertainty, it is comforting to know that Norwich has a strong sense of community and is a place where neighbors help one another.  Thank you to the volunteers who came with smiles on their faces and brightened up the day for many, many families.  You are certainly appreciated.

Thank you,
Shawn Gonyaw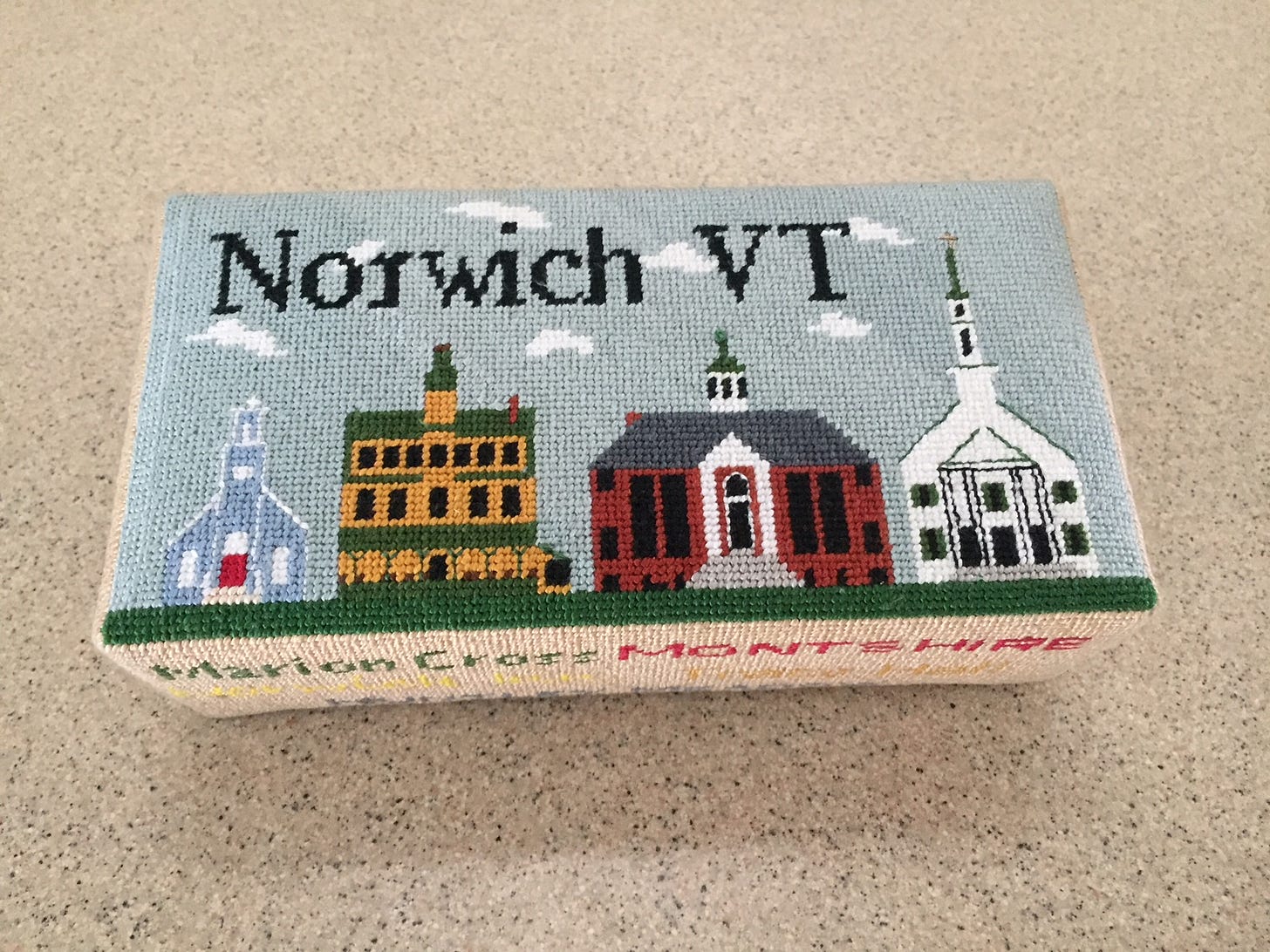 My logo and yes please become a free subscriber
Thanks for reading my blog.