Martha's On a Roll rolled into Dan and Whits for the day. Trail Break and Boloco will be back also
And the breakfast was excellent
I popped in to Dan and Whit's on my way back to town as I knew that there would be a breakfast food truck there. I had just finished 9 holes of golf and was a bit hungry. I saw the Chief and asked if she would go into Dan and Whit's and capture Dan for a photo op with Martha before she and her truck roll out of town. She was here for the day and plans on a re-visit soon. (see details below)


Monday  June 15th- (Yesterday) Martha's On A Roll was here.  Delicious food!
Thank you to all who stopped by. Martha will be back on Monday's- EVERY
Mon. starting June 29 from 830-2:00 pm.

We are also thrilled to announce that Trail break Tacos will be bringing
BACK their food truck to our parking lot on Wed. June 17, from 11:30 to 8:00-
tacos, quesadillas, sides.
Here is the order link:
https://www.toasttab.com/trailbreakwrj

you can prepay on their site (or when you arrive  at the food truck). We
will be pairing together and offering a raffle for a $15.00 Trailbreak gift
card along with 4  free soft serve cones.

Fri. June 19- Boloco will be here from 11-8- stop by to enjoy burritos,
etc.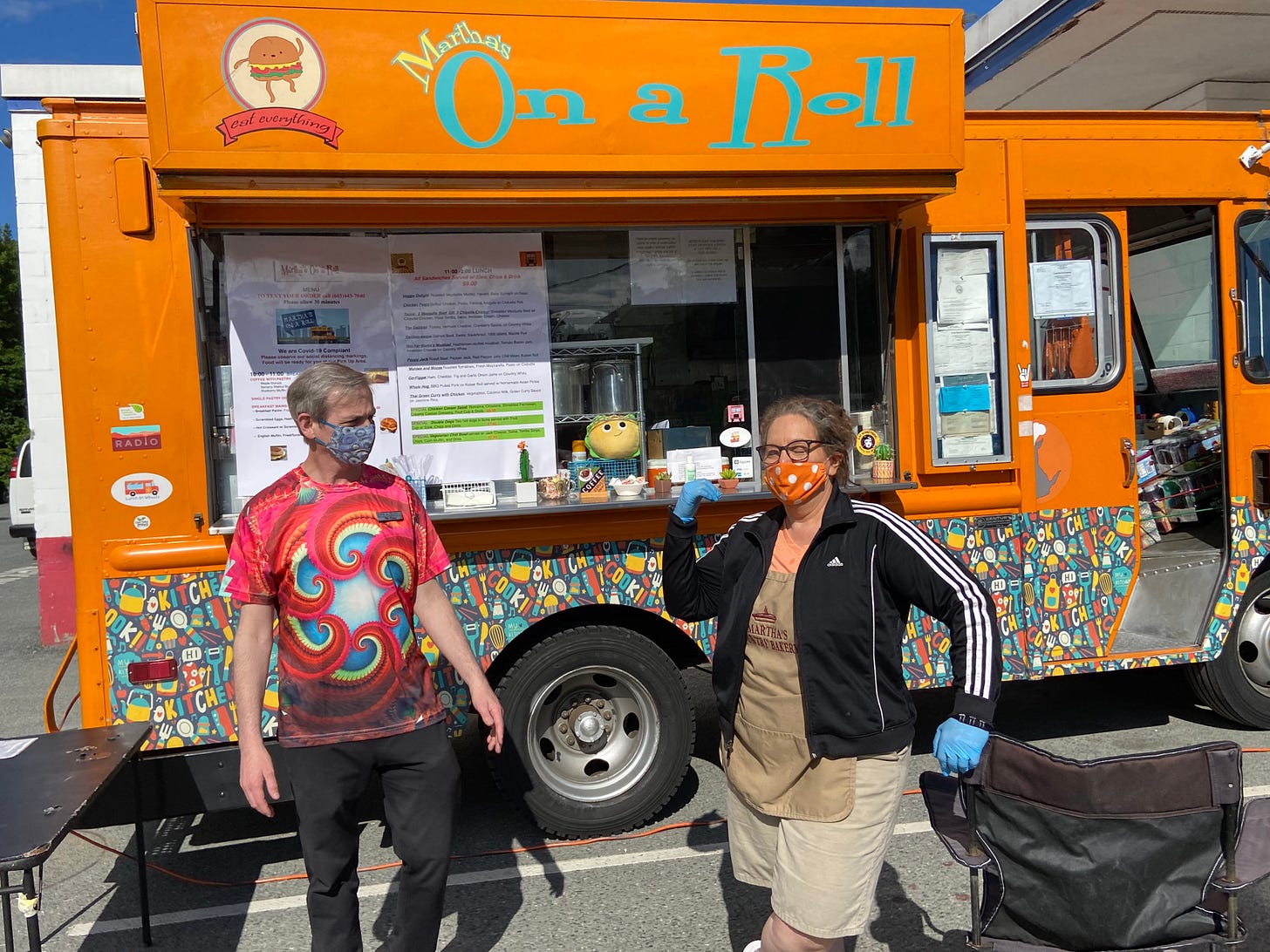 Do you think Martha is telling Dan - if they don't have it you don't need it?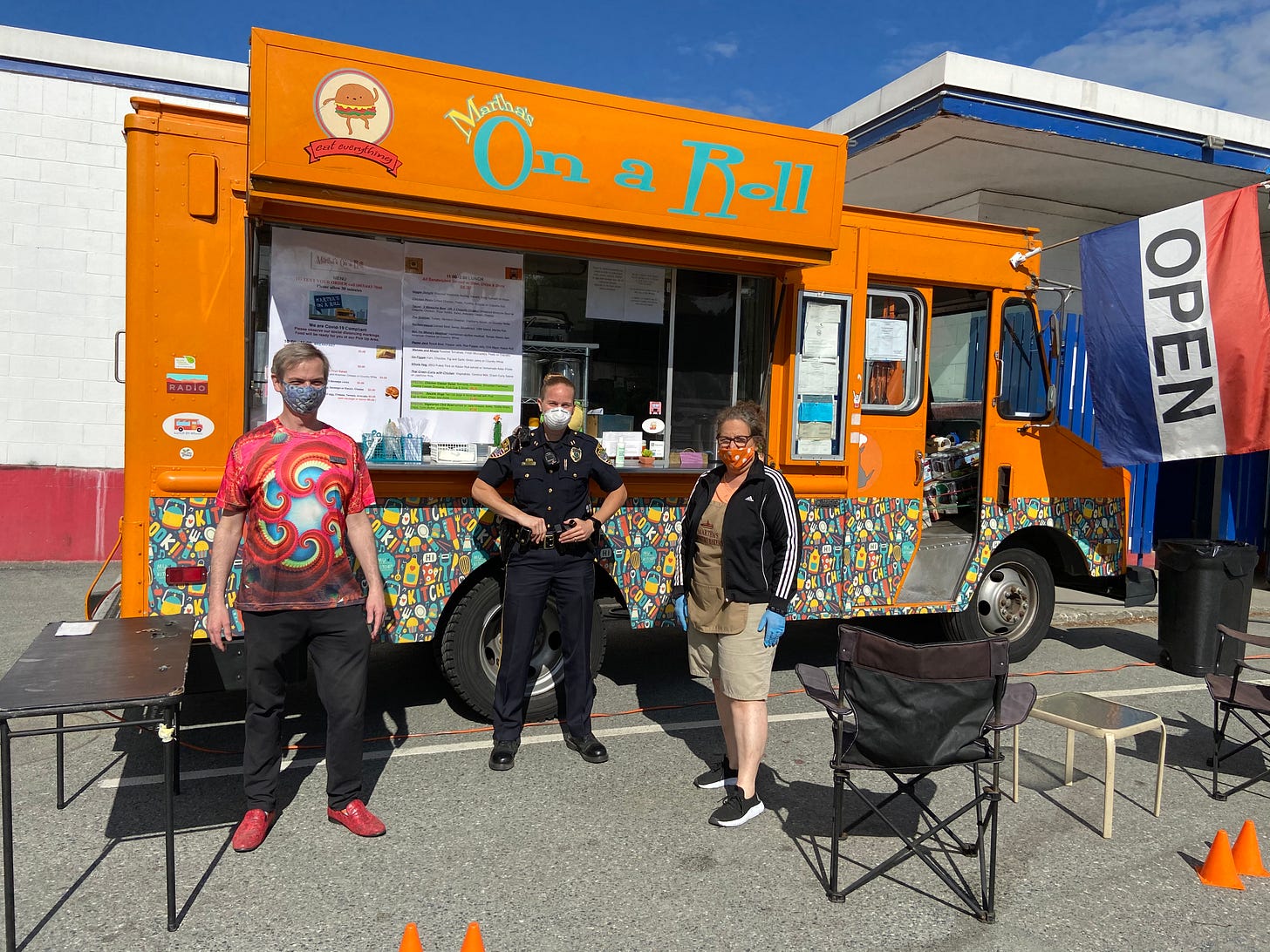 Dan, Chief Frank and Martha announce that Martha's is now open for business.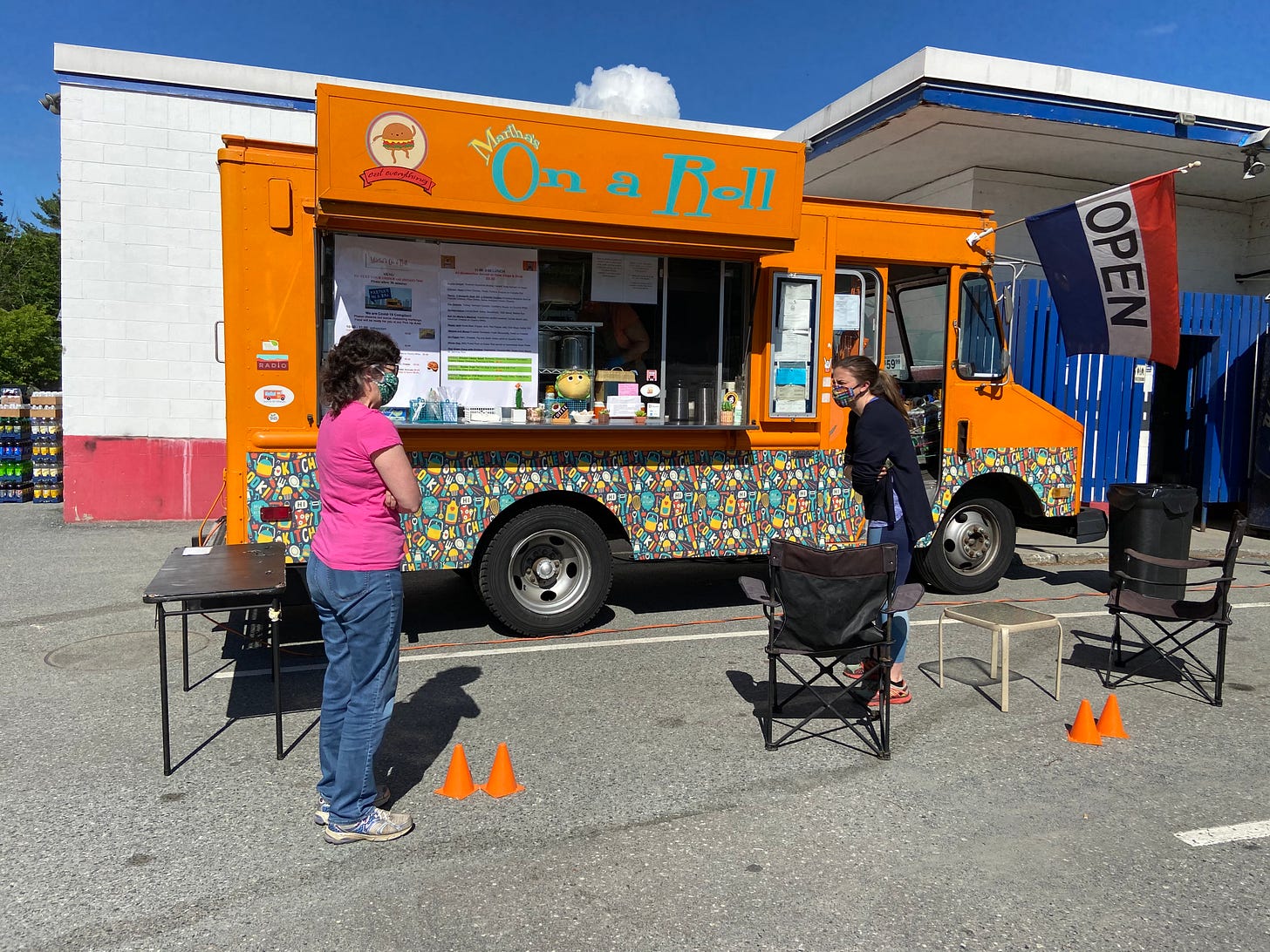 Customers socially distanced and ready to order.