Discover more from My Newsletter "about Norwich"
My stories are about people and events in Norwich and sometimes out and about the Upper Valley, The stories are meant to inspire and bring the community together. I will do my best to write positive stories and offer you some informative topics also.
Martha's On a Roll rolled into Dan and Whits for the day. Trail Break and Boloco will be back also
And the breakfast was excellent
I popped in to Dan and Whit's on my way back to town as I knew that there would be a breakfast food truck there. I had just finished 9 holes of golf and was a bit hungry. I saw the Chief and asked if she would go into Dan and Whit's and capture Dan for a photo op with Martha before she and her truck roll out of town. She was here for the day and plans on a re-visit soon. (see details below)


Monday  June 15th- (Yesterday) Martha's On A Roll was here.  Delicious food!
Thank you to all who stopped by. Martha will be back on Monday's- EVERY
Mon. starting June 29 from 830-2:00 pm.

We are also thrilled to announce that Trail break Tacos will be bringing
BACK their food truck to our parking lot on Wed. June 17, from 11:30 to 8:00-
tacos, quesadillas, sides.
Here is the order link:
https://www.toasttab.com/trailbreakwrj

you can prepay on their site (or when you arrive  at the food truck). We
will be pairing together and offering a raffle for a $15.00 Trailbreak gift
card along with 4  free soft serve cones.

Fri. June 19- Boloco will be here from 11-8- stop by to enjoy burritos,
etc.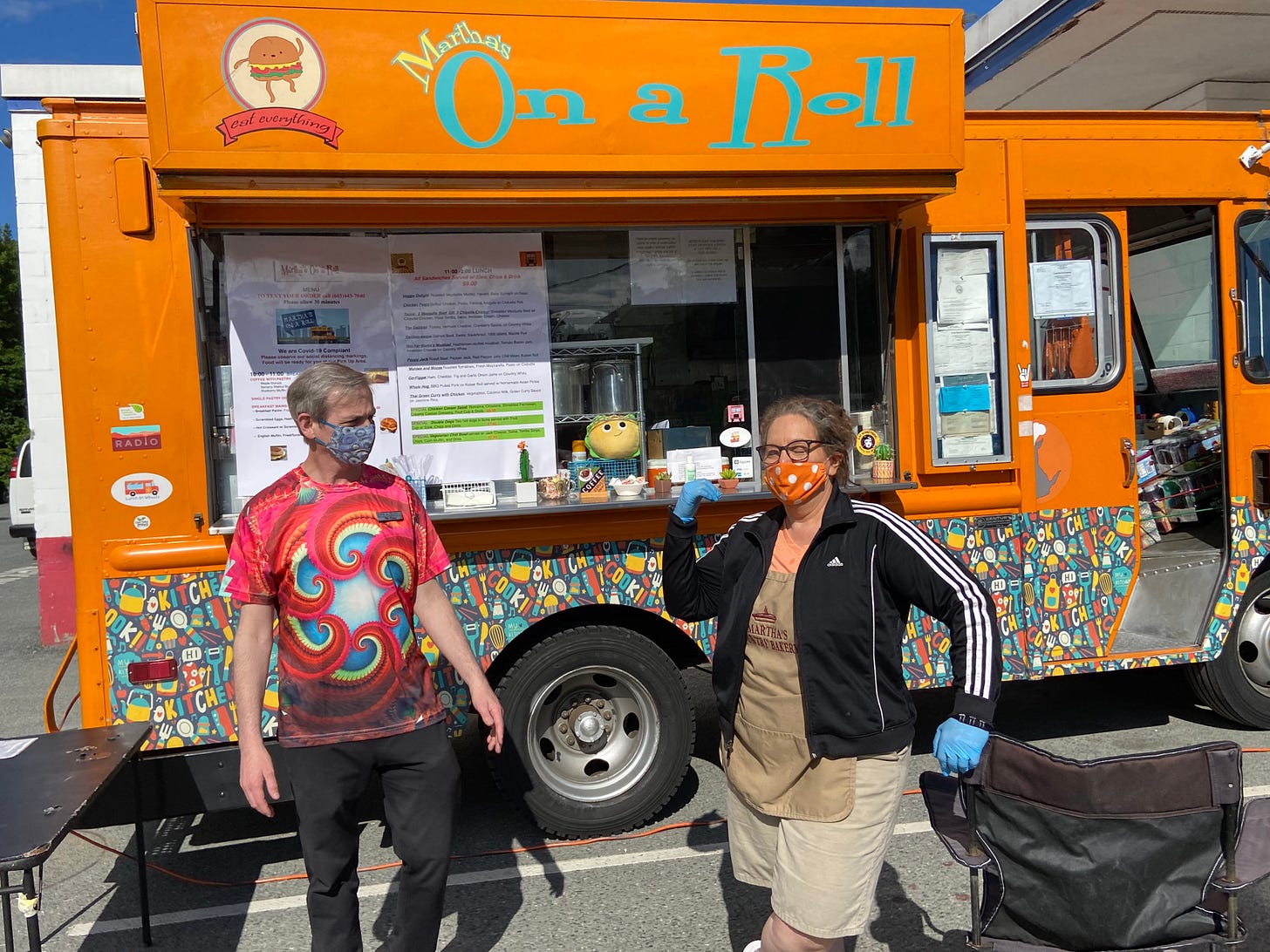 Do you think Martha is telling Dan - if they don't have it you don't need it?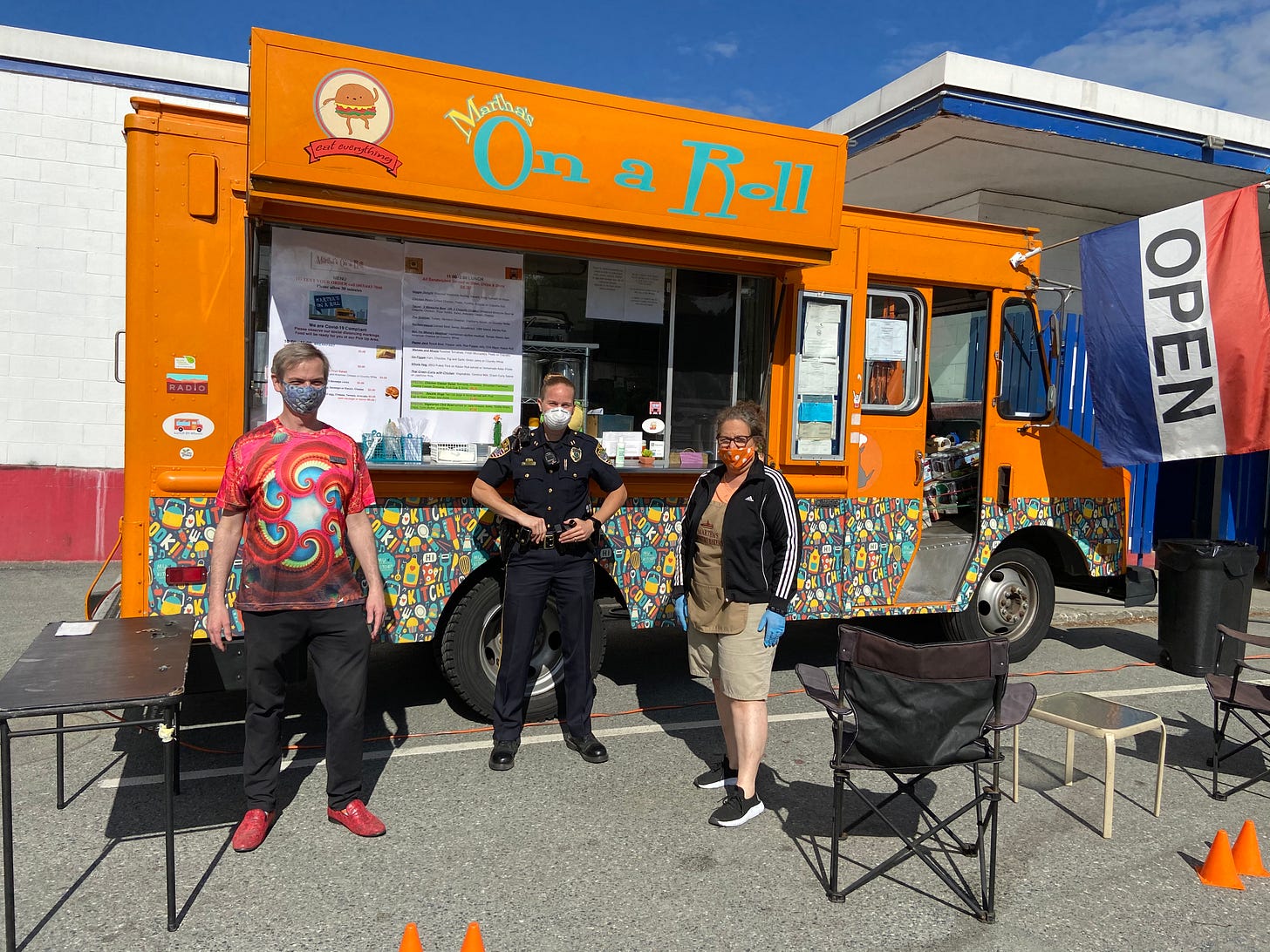 Dan, Chief Frank and Martha announce that Martha's is now open for business.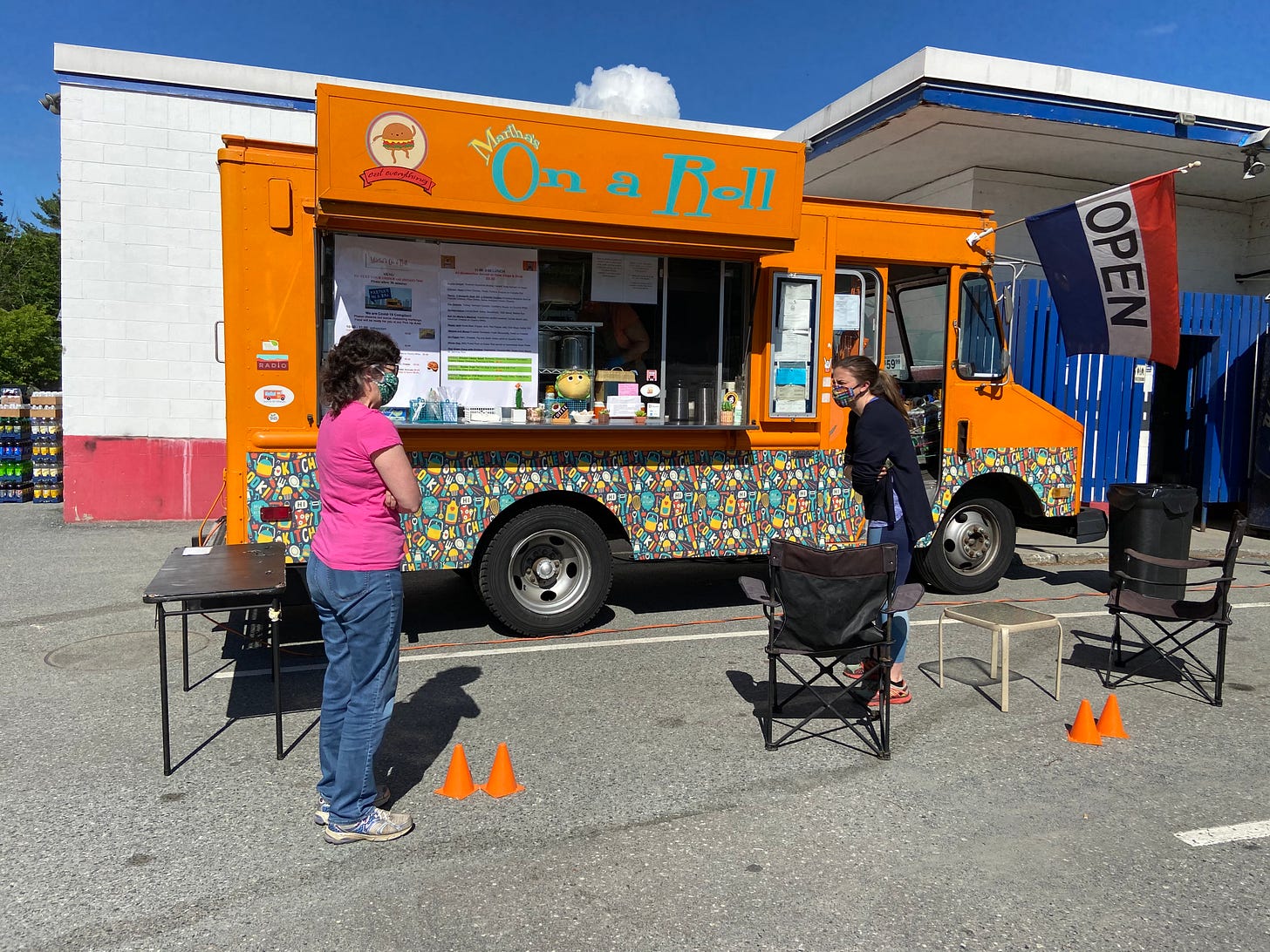 Customers socially distanced and ready to order.