Discover more from My Newsletter "about Norwich"
My stories are about people and events in Norwich and sometimes out and about the Upper Valley, The stories are meant to inspire and bring the community together. I will do my best to write positive stories and offer you some informative topics also.
MCS 3rd graders thank MR. Wilson with a parade
Rowan Riordan came up with the idea
Mr Wilson's class had arranged to have a drive-by parade for him today (Thu May 7th) at 12:00.
He's doing such a wonderful job of homeschooling his 3rd grade class at MCS. One of his students, Rowan Riordan came up with the idea, inspired by teachers parades around the country. 
I was asked to stop by and take some photos , and thought it may be a fun story for you.
Includes 2 very short videos found here: Parade video and another one here: 2nd Parade video Editors note: I had a third one that was much longer but I messed it up by tilting the camera too much. I am a novice after all.
But I did take some more photos though!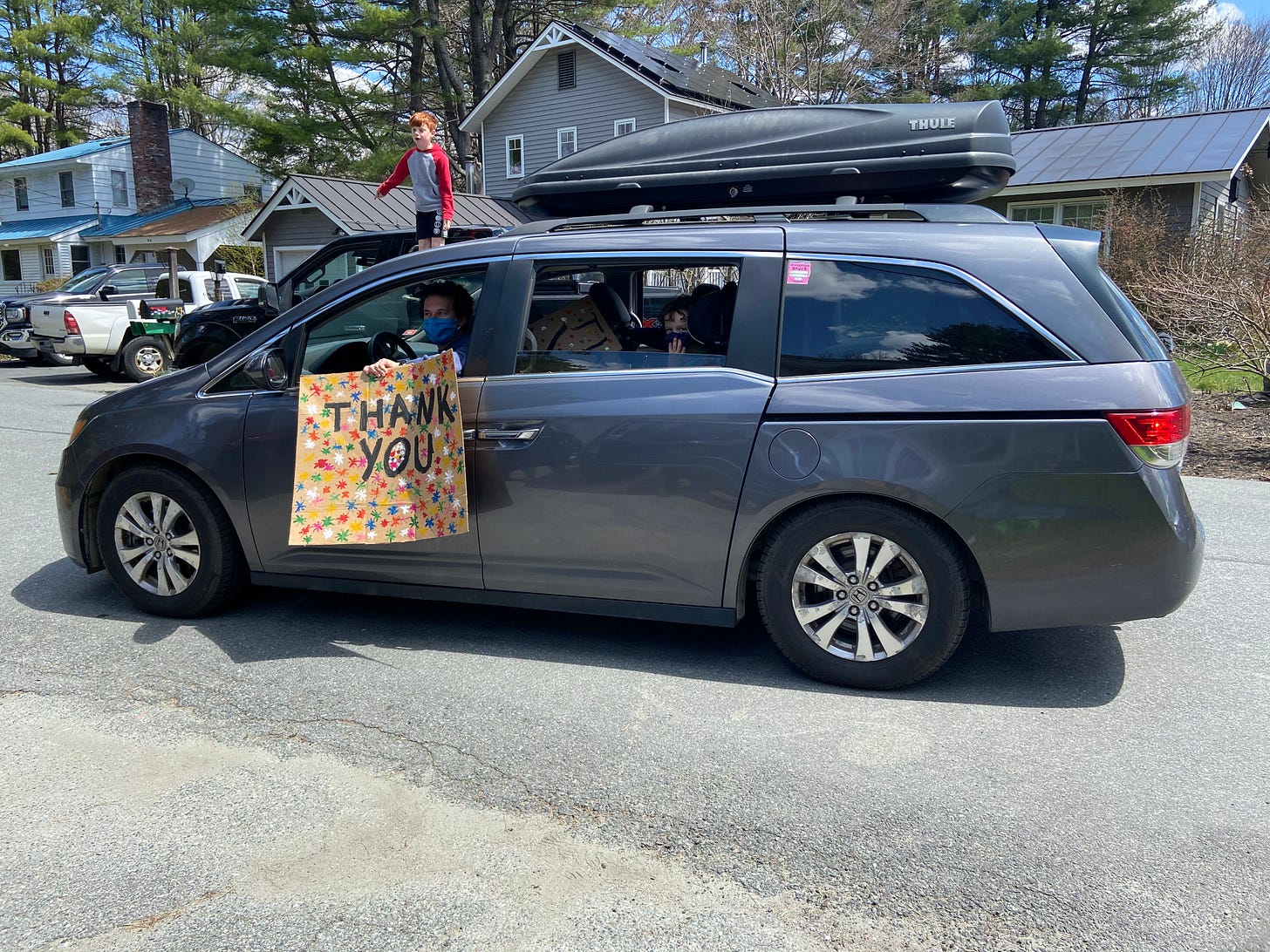 Thank You Mr. Wilson for all you do for the 3rd graders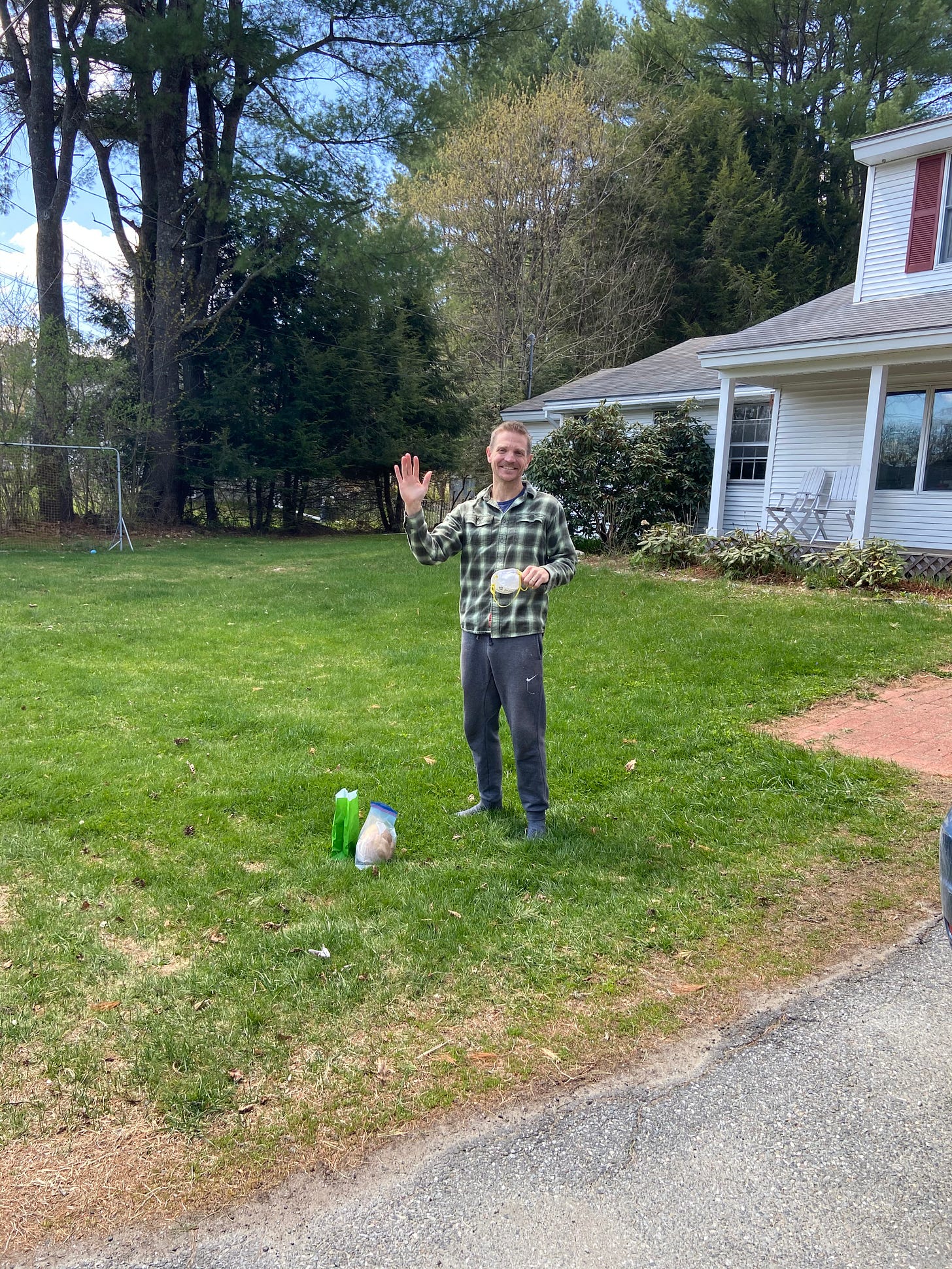 Mr. Wilson waving to the crowd. ( He took mask off only to smile for the camera)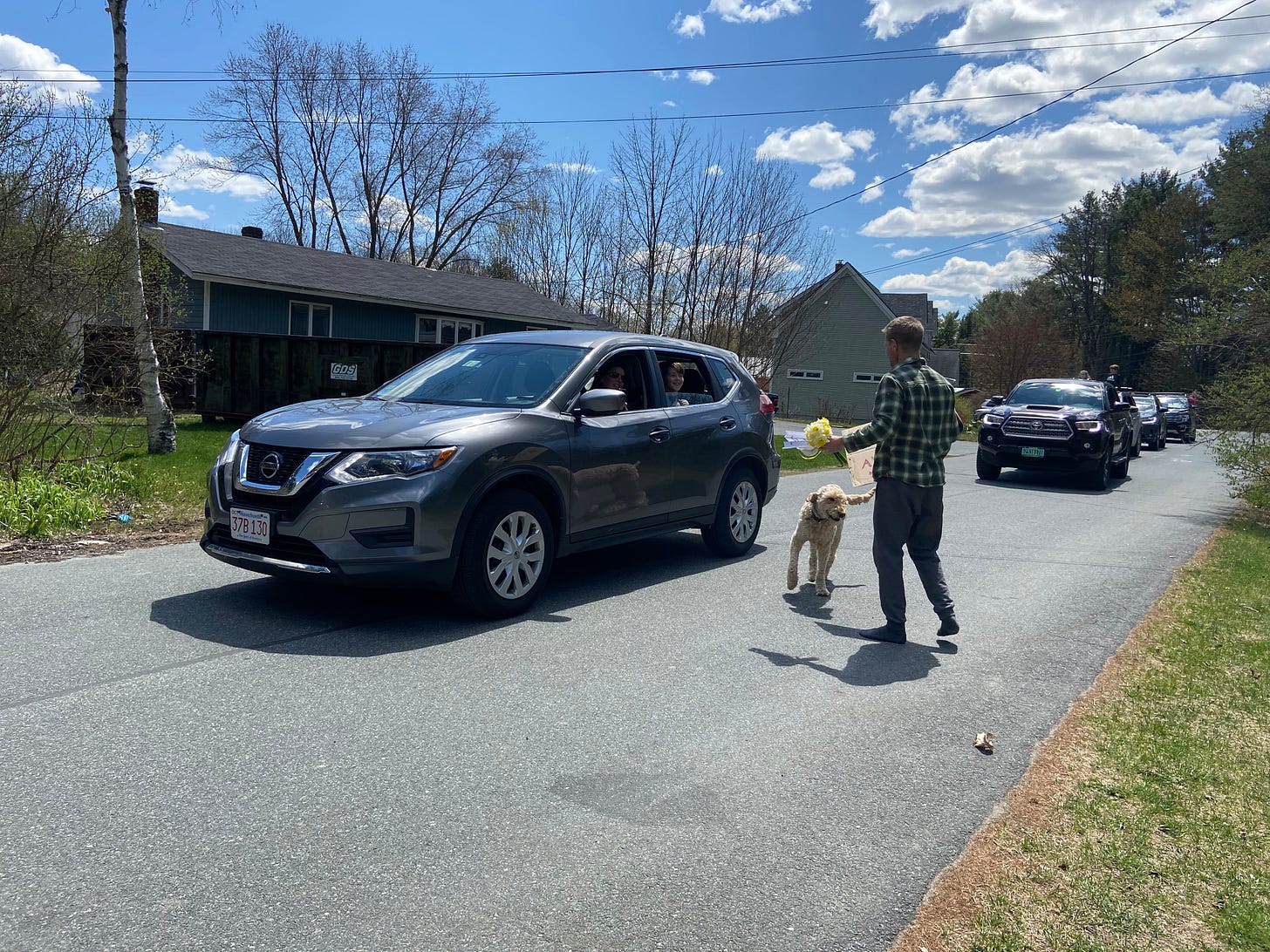 Mr Wilson coming out to say Hello and thank you for the wonderful surprise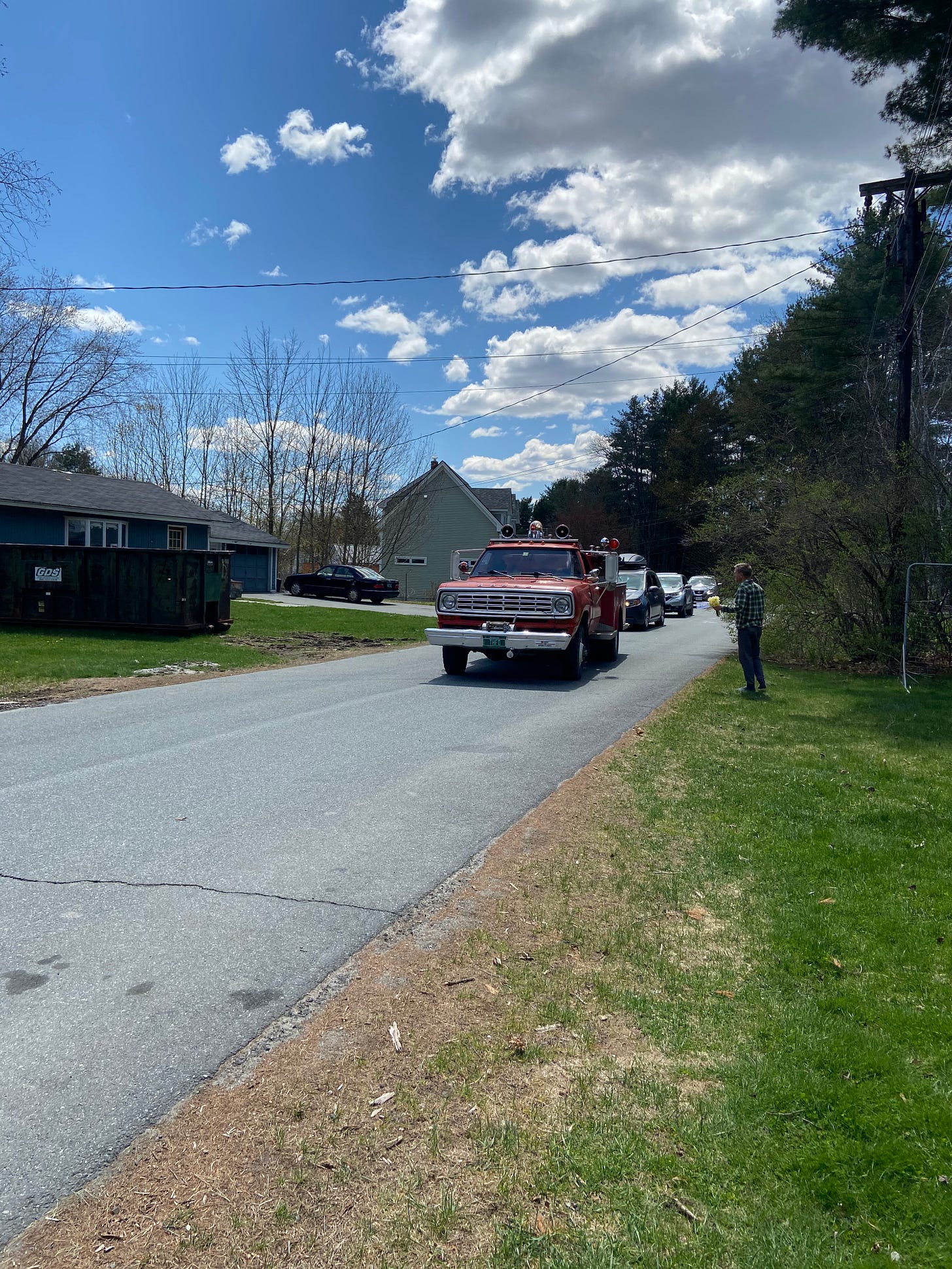 A special privately owned Fire engine leads the parade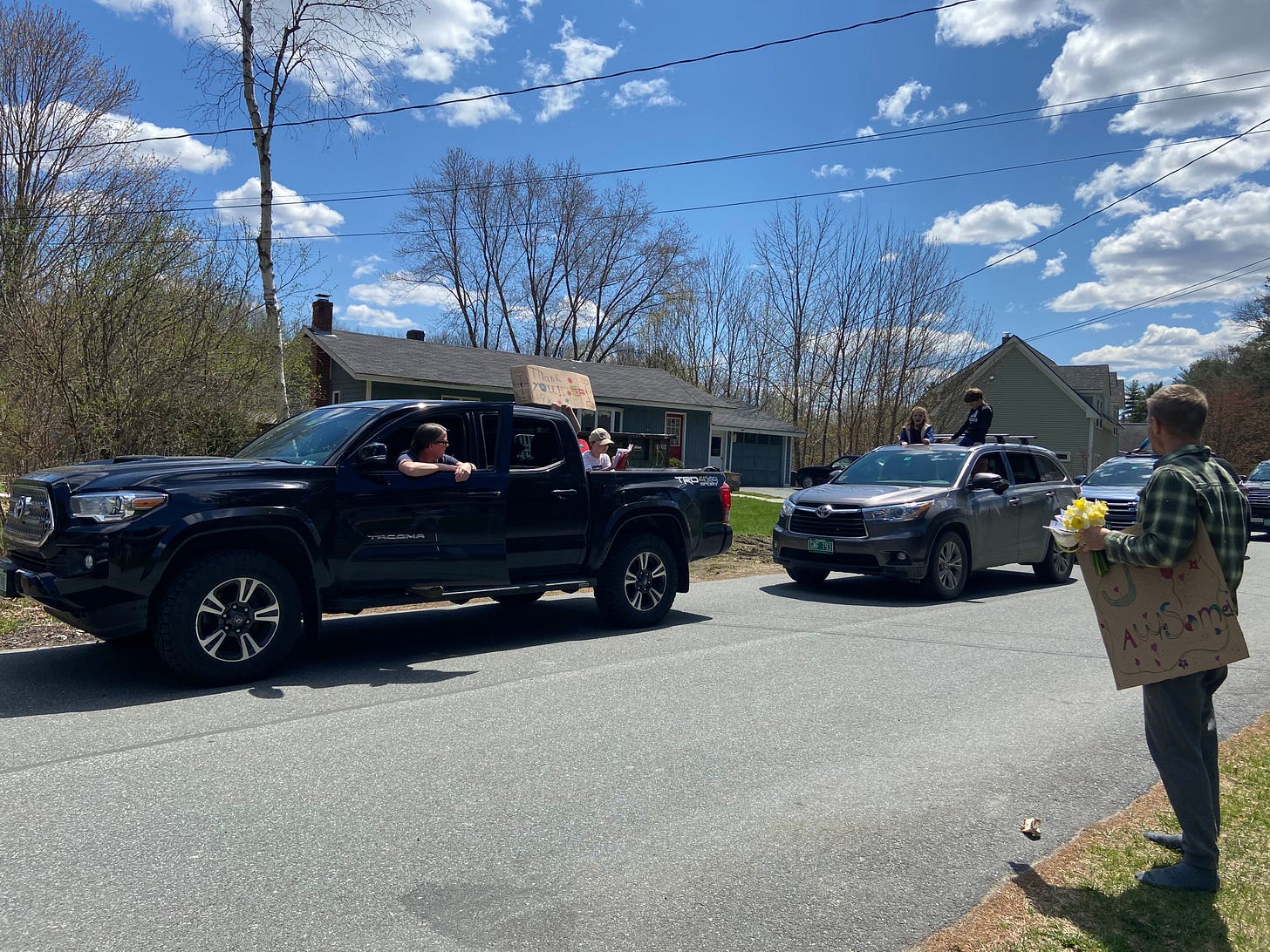 Followed by the grateful parents and 3rd graders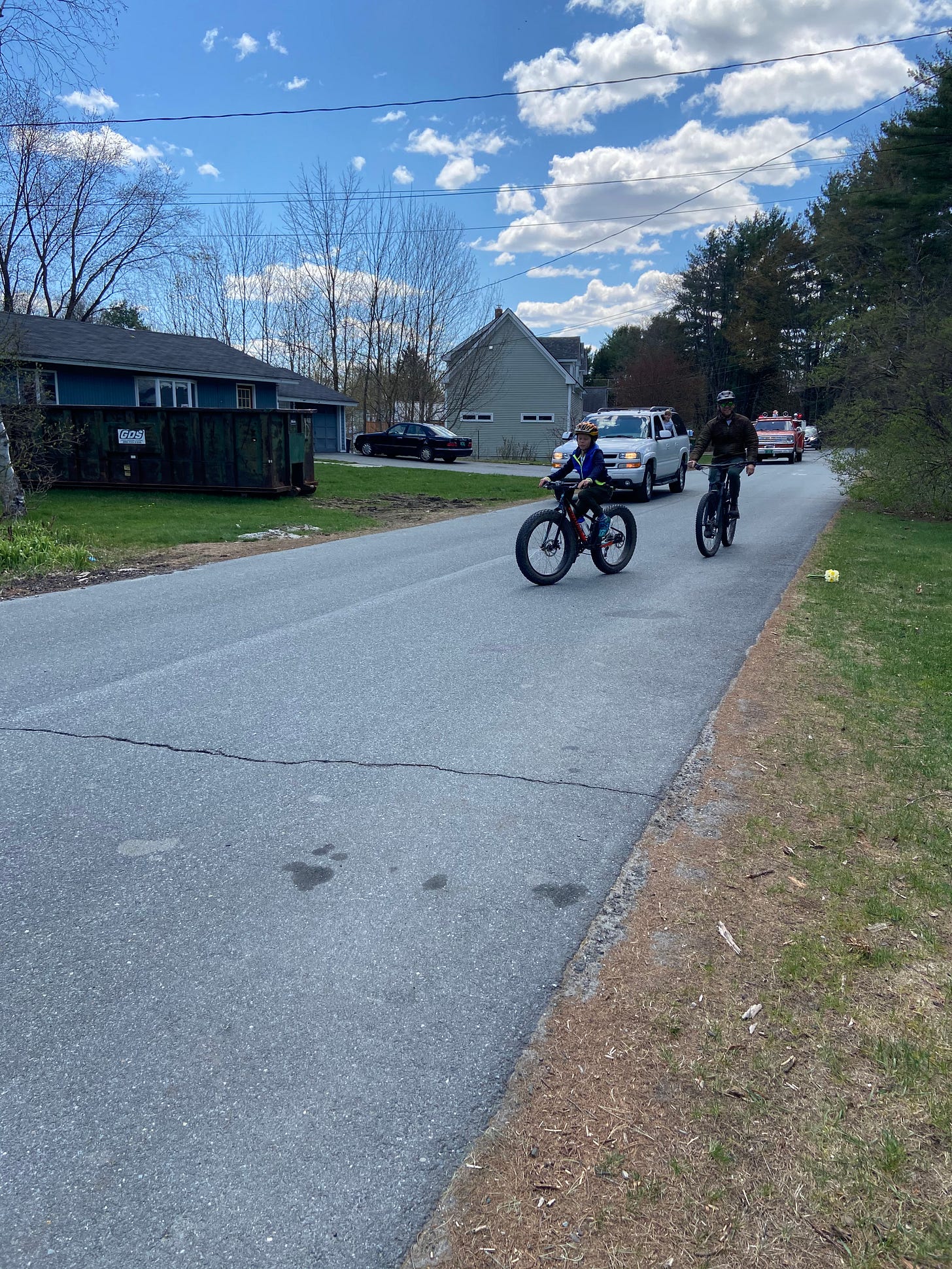 They took a ride around the block and came back to say goodbye for now.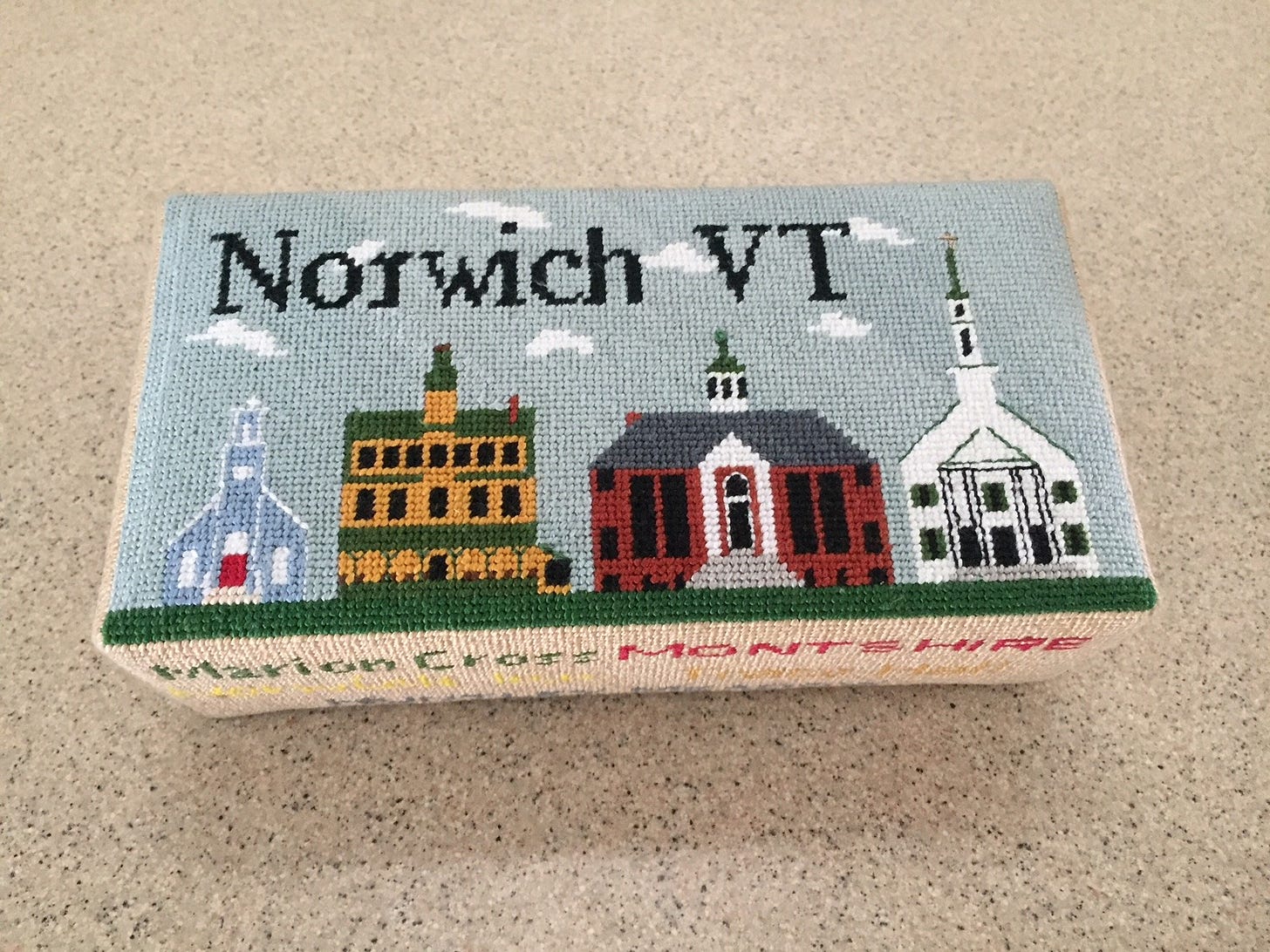 My Logo