Discover more from My Newsletter "about Norwich"
My stories are about people and events in Norwich and sometimes out and about the Upper Valley, The stories are meant to inspire and bring the community together. I will do my best to write positive stories and offer you some informative topics also.
New COVID-19 update for you and another handing out of free masks event.
Hopefully this will help keep you safe
There was another event held for Handing out free masks at the Norwich Senior Housing to help combat against the spread of COVID-19.
They seem to be the hottest commodity on the market right now :)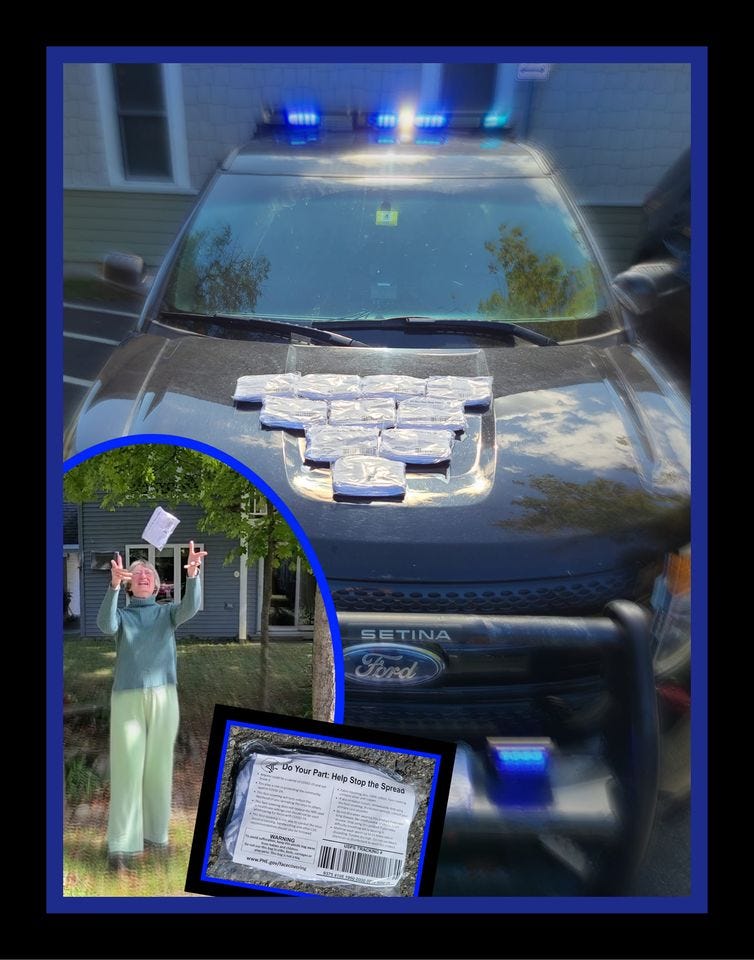 A new update for you
14. COVID-19 update
From: "Frank, Jennifer" <Jennifer.Frank@vermont.gov>
Date: Sat, 19 Sep 2020 12:01:46 +0000

COVID-19 update:

1. VT COVID-19 status (9/18)
- Total cases: 1,706 (2 new)
- Currently hospitalized: 3
- Hospitalized under investigation: 3
- Total people recovered: 1,536
- Deaths: 58
- People tested: 154,099
- Travelers monitored: 464
- Contacts monitored: 32
- People completed monitoring: 8,489
- There were 46 new cases of COVID-19 reported in Vt in the past week.

2.  VT regulation updates:
- Lodging facilities may now rent at 100% capacity, as long as guests comply with all other requirements.
- Bar seating in restaurants is now allowed, with physical distancing requirements in place.  Food and drink service can be served at the counter.

3.  School based COVID-19 report:
- Marion Cross: 0
- Hartford High: 1
- Crossett Brook Middle School: 2
- 54,943 COVID-19 tests have been conducted at Vt colleges & universities w/ 42 positive results (including 4 this past week). Link to VT colleges COVID-19 reports: https://dfr.vermont.gov/about-us/covid-19/school-reopening#college

4. Interstate travel to and from counties in nearby states with 400 or fewer active COVID-19 cases per million is permitted without quarantine requirements. Currently, 7.4 million people are eligible for travel into Vt without quarantine, up from 5.5 million last week.

Chief Jennifer Frank, Norwich, VT Police
10 Hazen Street / P.O. Box 311, Norwich, VT
(802)649-1460 (Office), (802)649-1775 (Fax)
Jennifer.Frank@Vermont.gov
*Sent via mobile device*