Discover more from My Newsletter "about Norwich"
My stories are about people and events in Norwich and sometimes out and about the Upper Valley, The stories are meant to inspire and bring the community together. I will do my best to write positive stories and offer you some informative topics also.
New Motor Vehicle Visor cards will be available soon at NPD.
The cards identify a vehicle operator as deaf or Hard of hearing.
Here is an announcement by the NPD regarding motor vehicle visor cards for the deaf and hard of hearing motor vehicle operators. Photo credit Norwich Police department.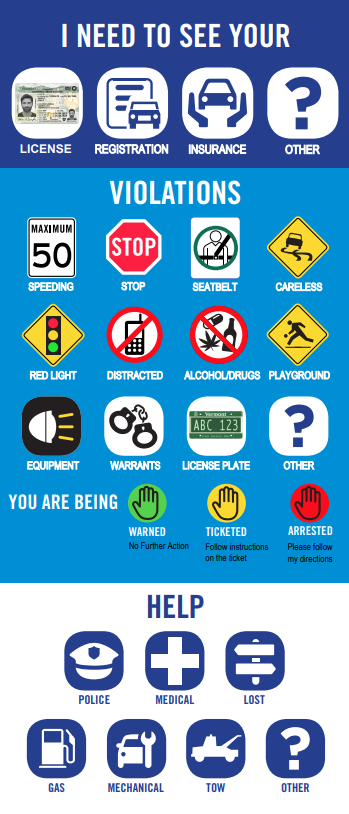 New Motor-vehicle visor cards have been ordered and will be available at NPD at the end of the month! Vehicle visor cards are 4"x9" in size and are placed on the top of the driver's side visor for ease of access.
The cards identify the vehicle operator as deaf or hard of hearing and have options a user can point to, to help indicate how best to communicate (writing, texting, lip reading, etc.) with them, and graphics and one word labels an operator can use to identify what needs they may have to include medical, a tow request, or assistance with directions.
We know that better communication leads to better outcomes and we encourage anyone interested in obtaining one of these visor cards to reach out to NPD in the upcoming weeks to get your cards!