Discover more from My Newsletter "about Norwich"
My stories are about people and events in Norwich and sometimes out and about the Upper Valley, The stories are meant to inspire and bring the community together. I will do my best to write positive stories and offer you some informative topics also.
No Rhyme, No Reason, Just some more photos to enjoy
These were taken randomly and one was sent to me to share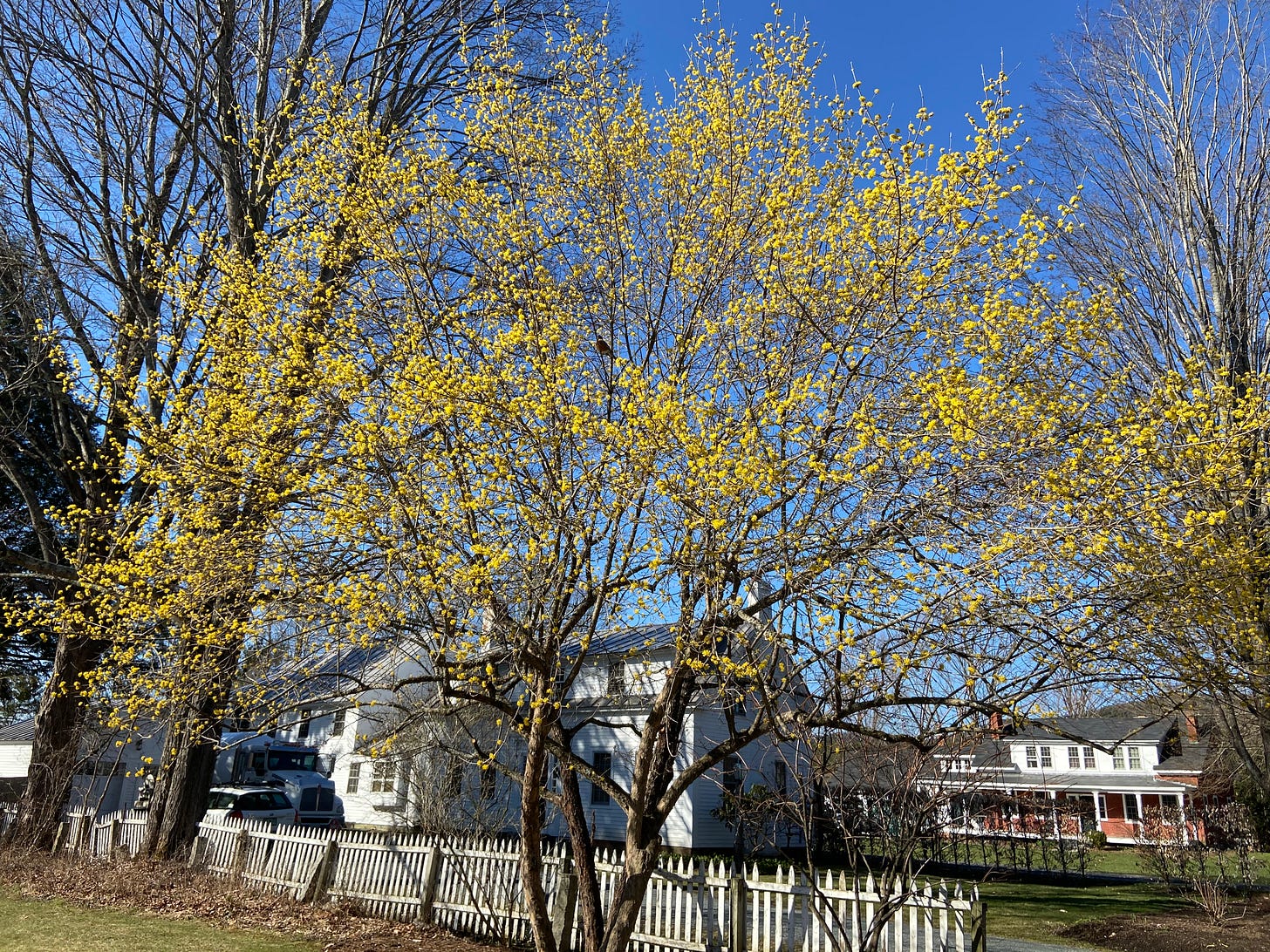 I believe this Cornus mas is trying to tell us something even though I thought it was a Forsythia.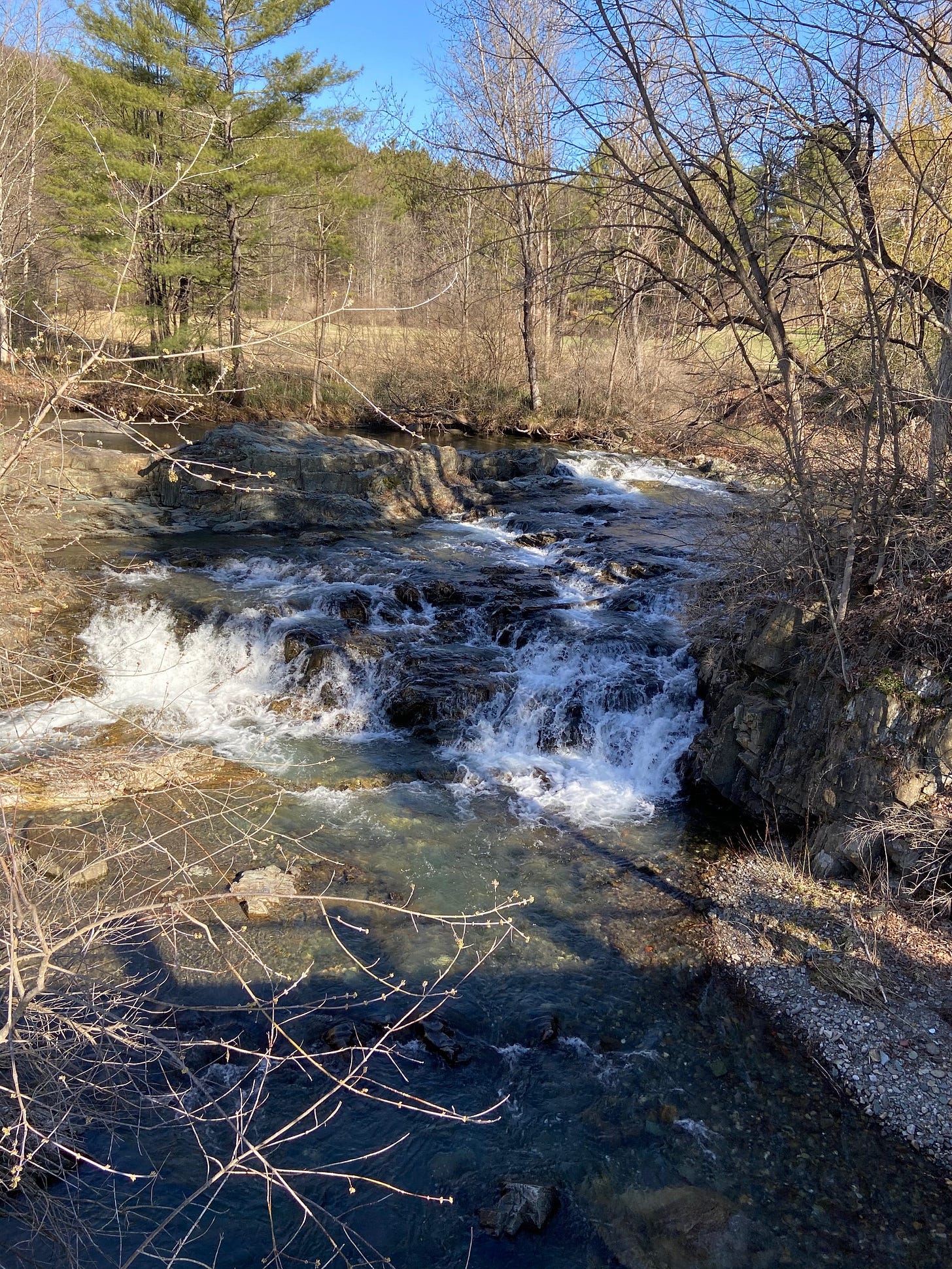 As the water still flows down from the mountain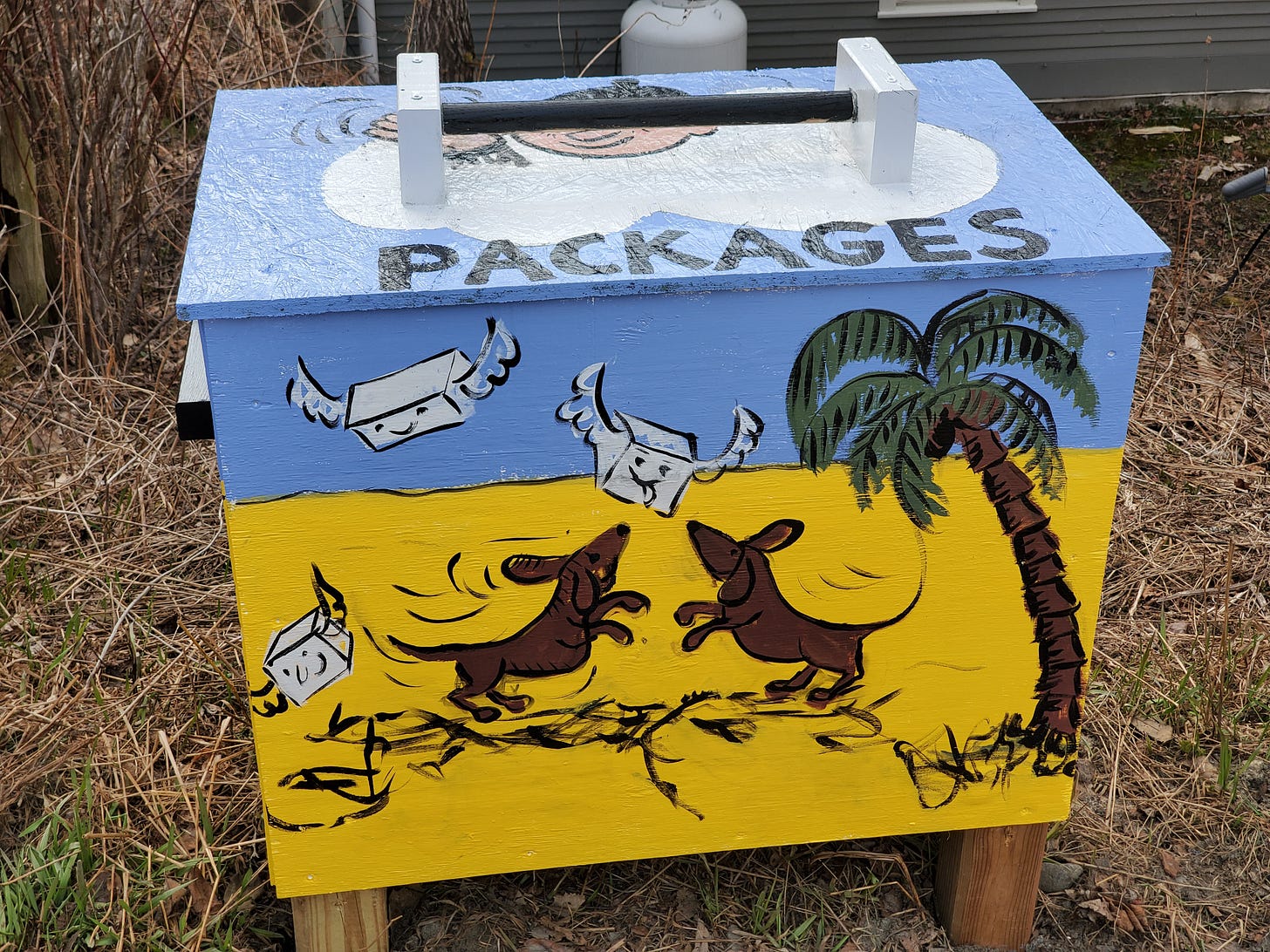 This photo was sent to me with this note:
I've been noticing a lot of boxes for U.S. Postal packages at the end of roads where all the mailboxes are lined up.
 I thought this one was really fun and wanted to share it with you. It's at the beginning of Chapel Hill North.
Cheryl Herrmann
I guess I missed some more Norwich rocks so here are a few: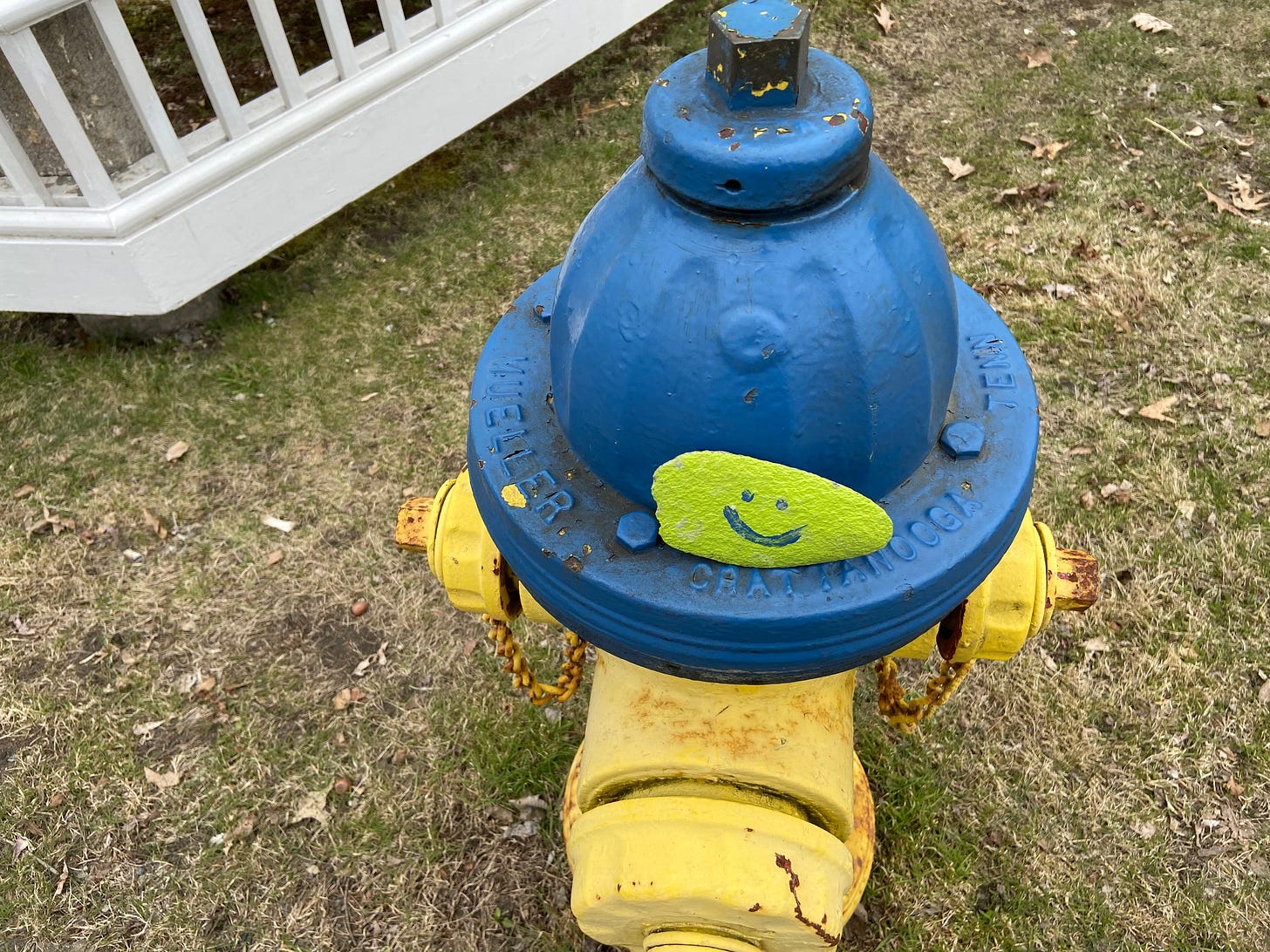 Smile ! Your on Candid Camera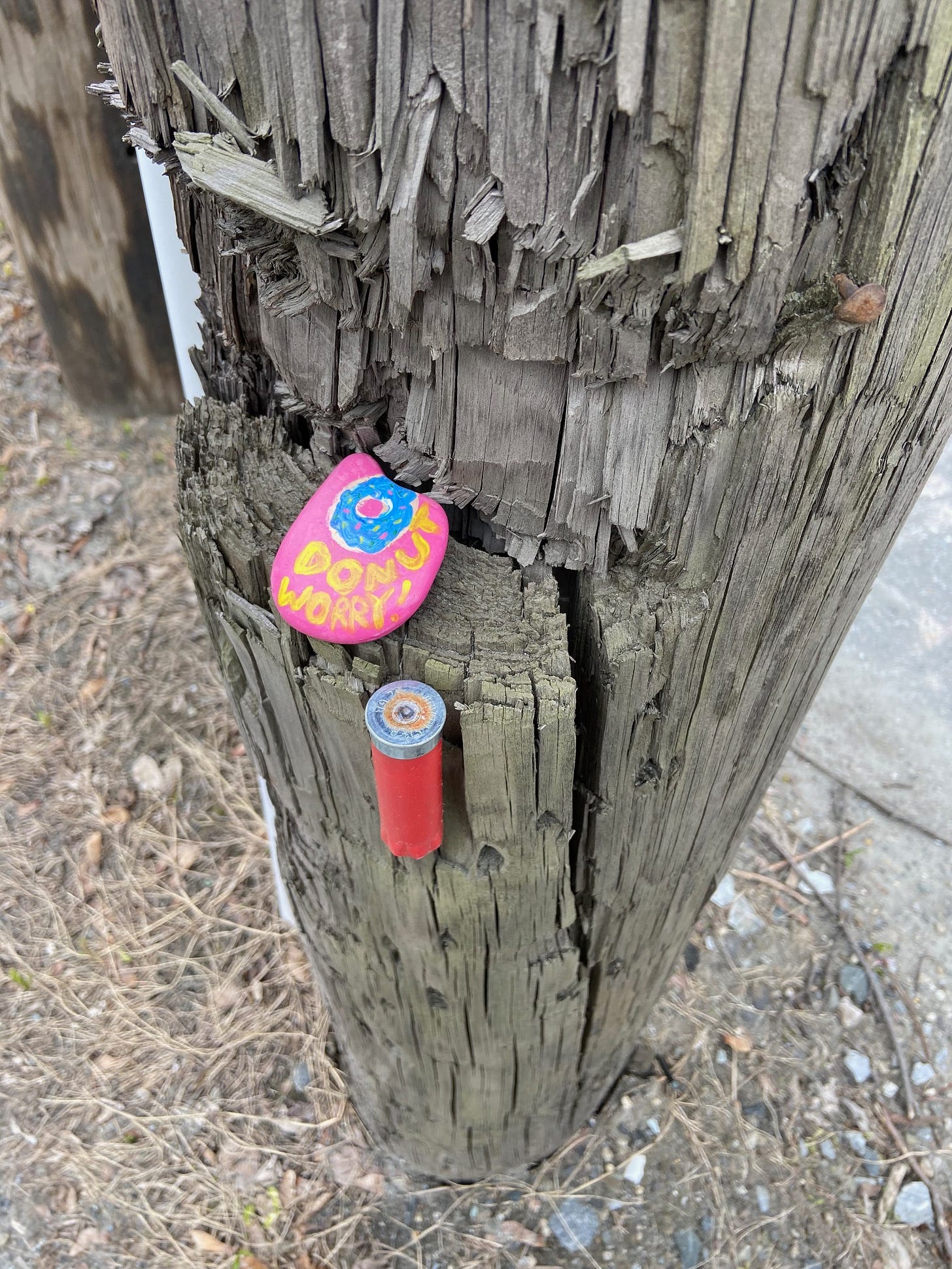 This one has got me baffled, What say you ?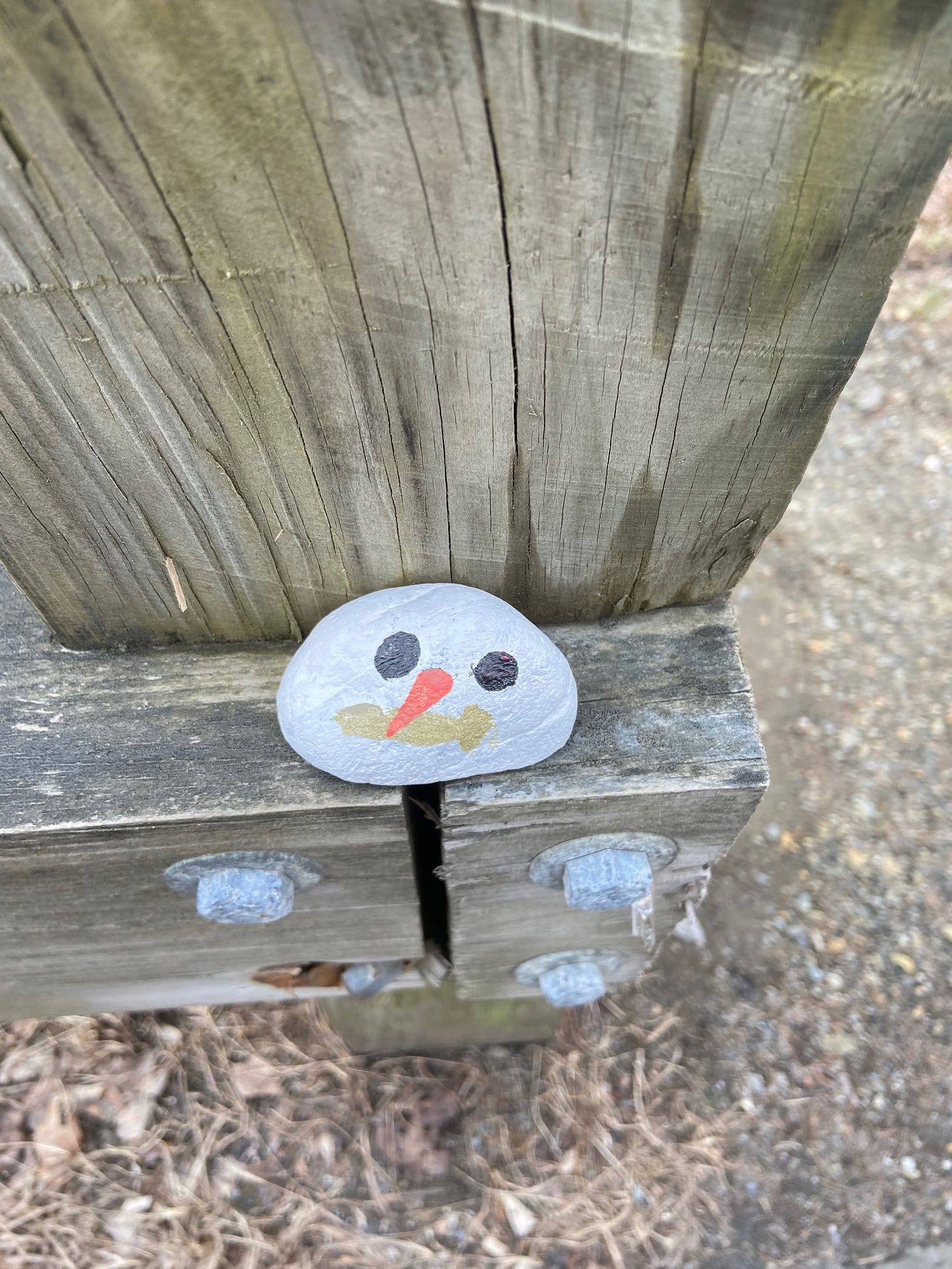 I will be back next winter, until then don't leave no stone unturned in your quest to enjoy life.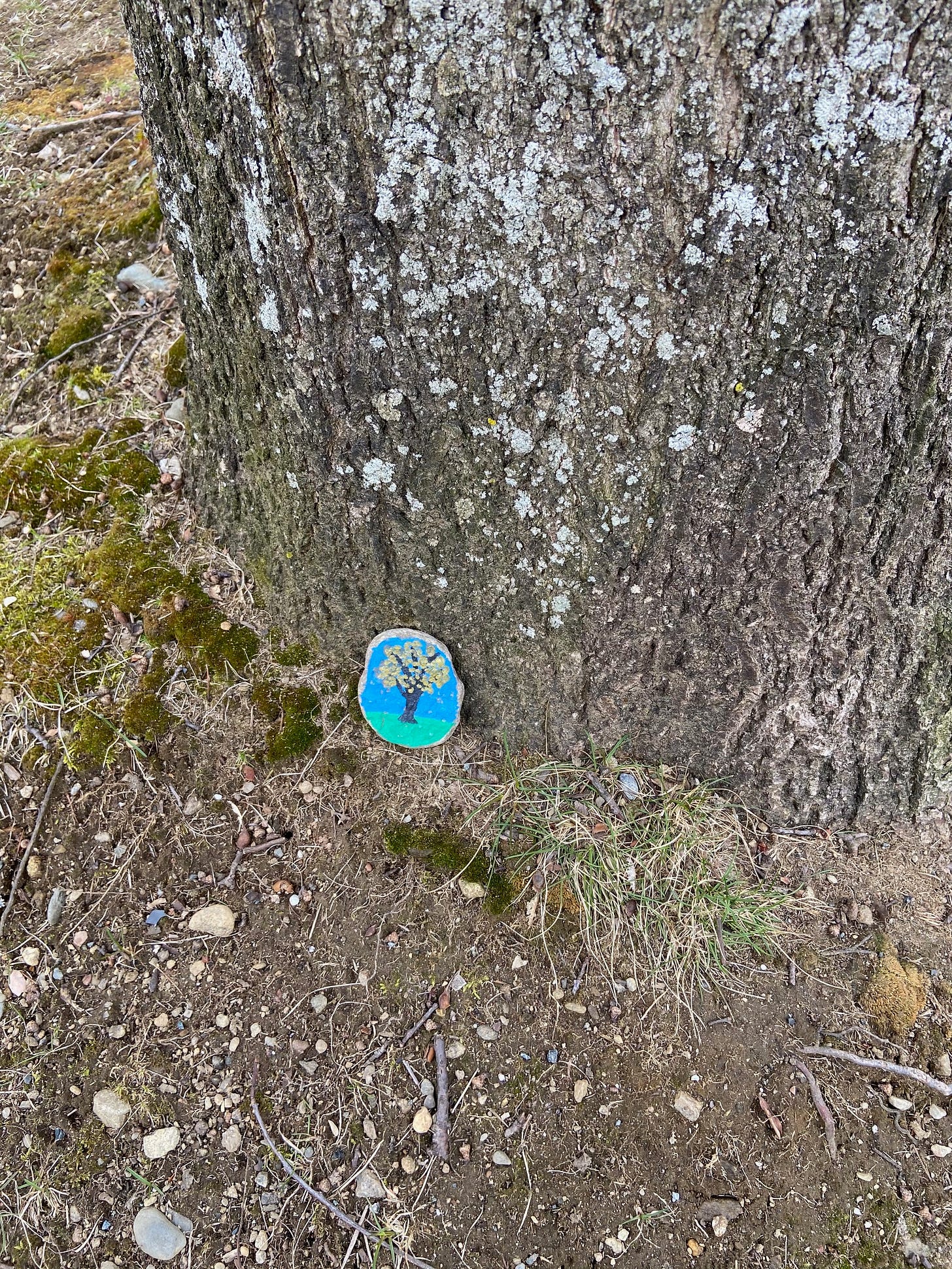 A small rendition of a much larger tree perhaps?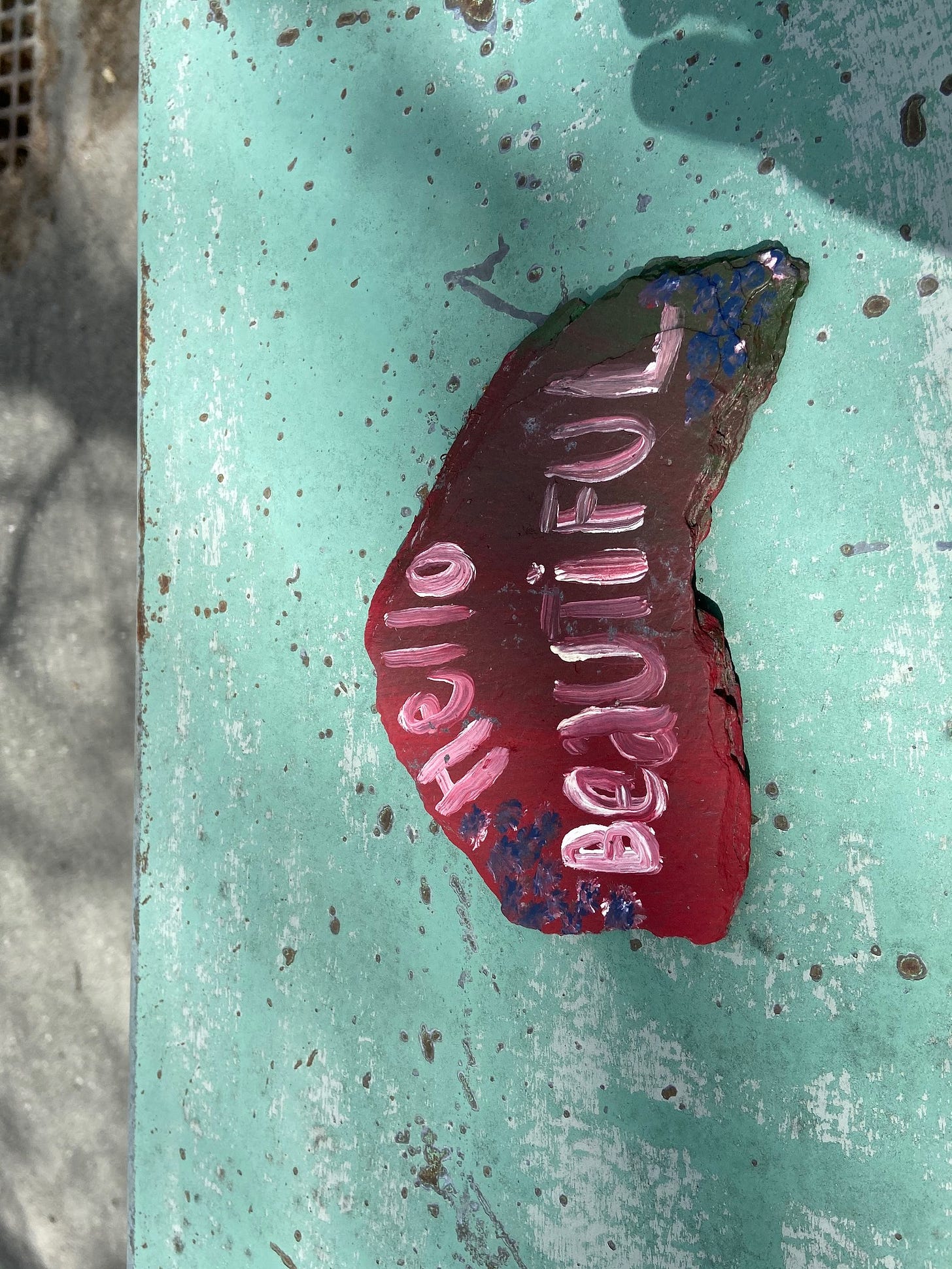 Nice colors, took photo as it appeared and made no adjustments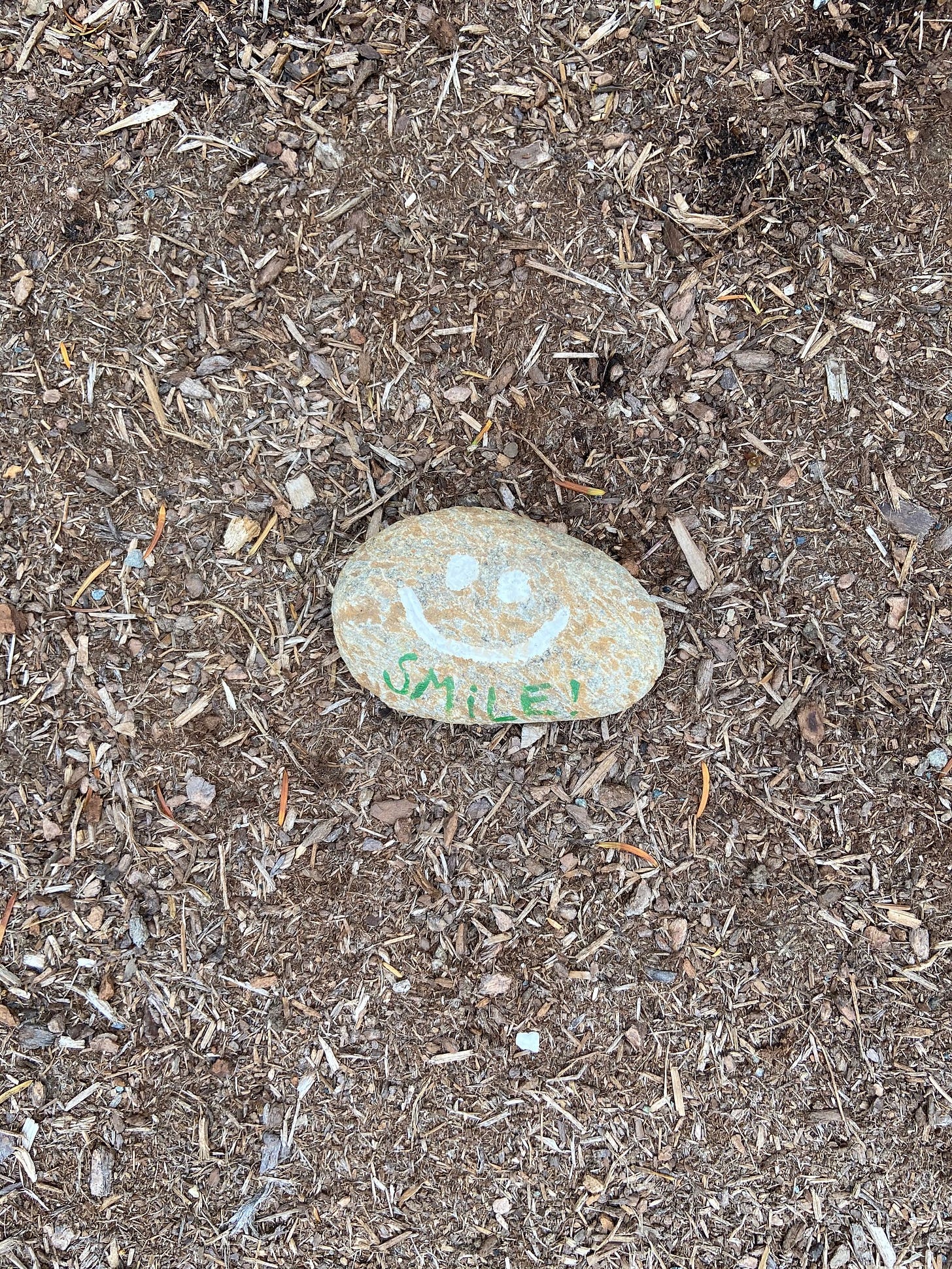 Almost did not see this one as it blended in with the terrain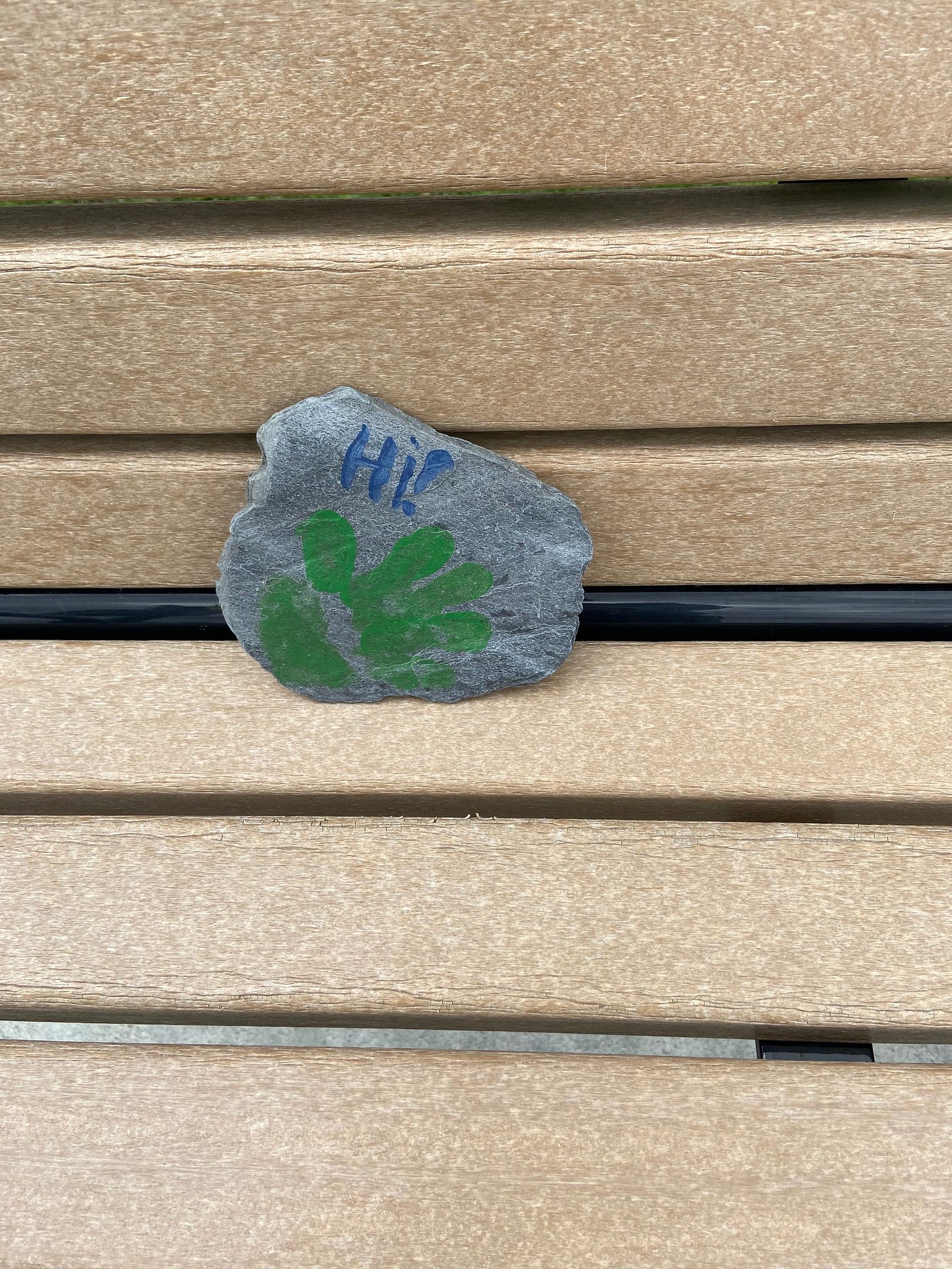 I almost sat on this one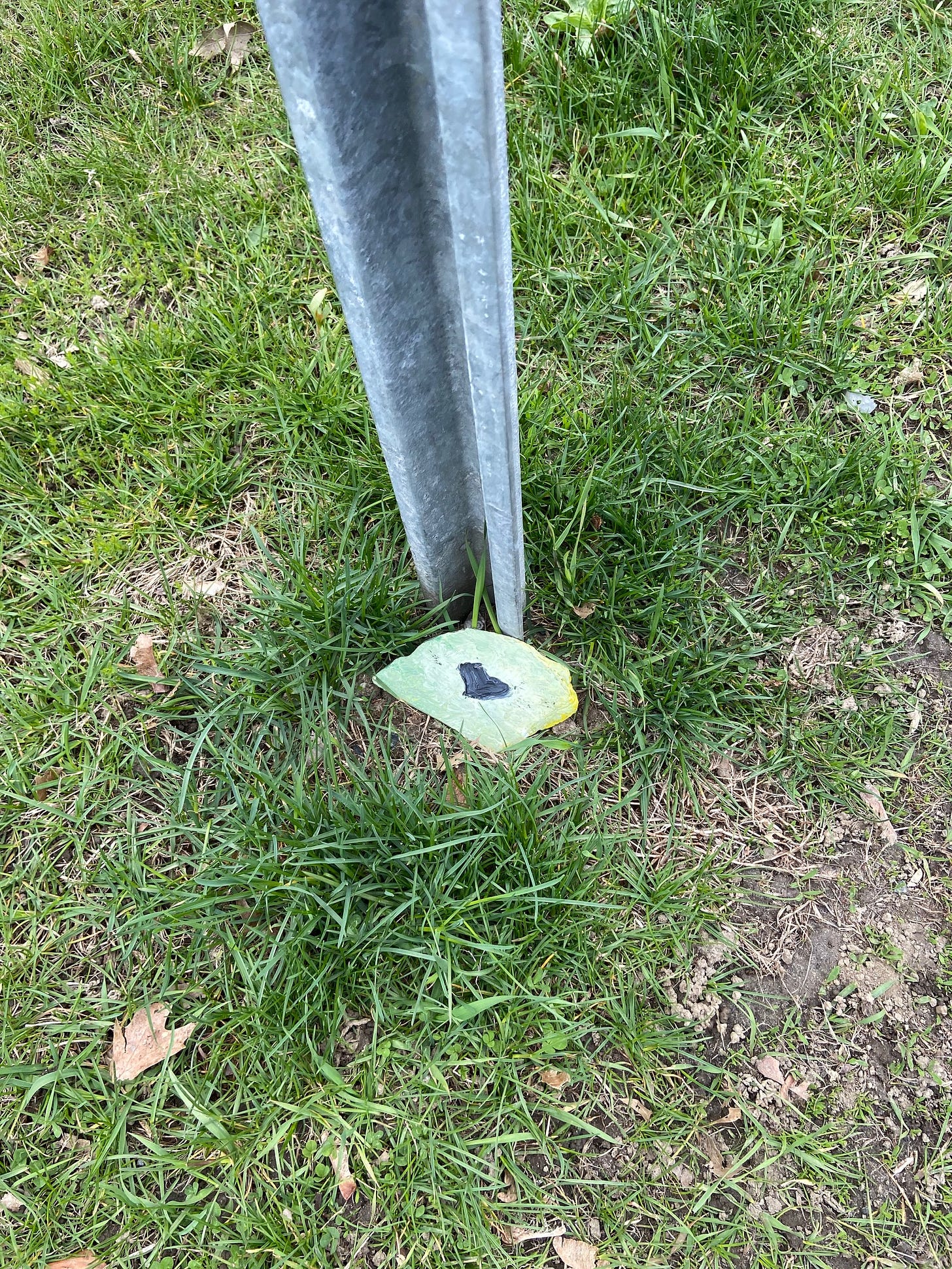 What makes this one unique to me is that it actually looks like it belongs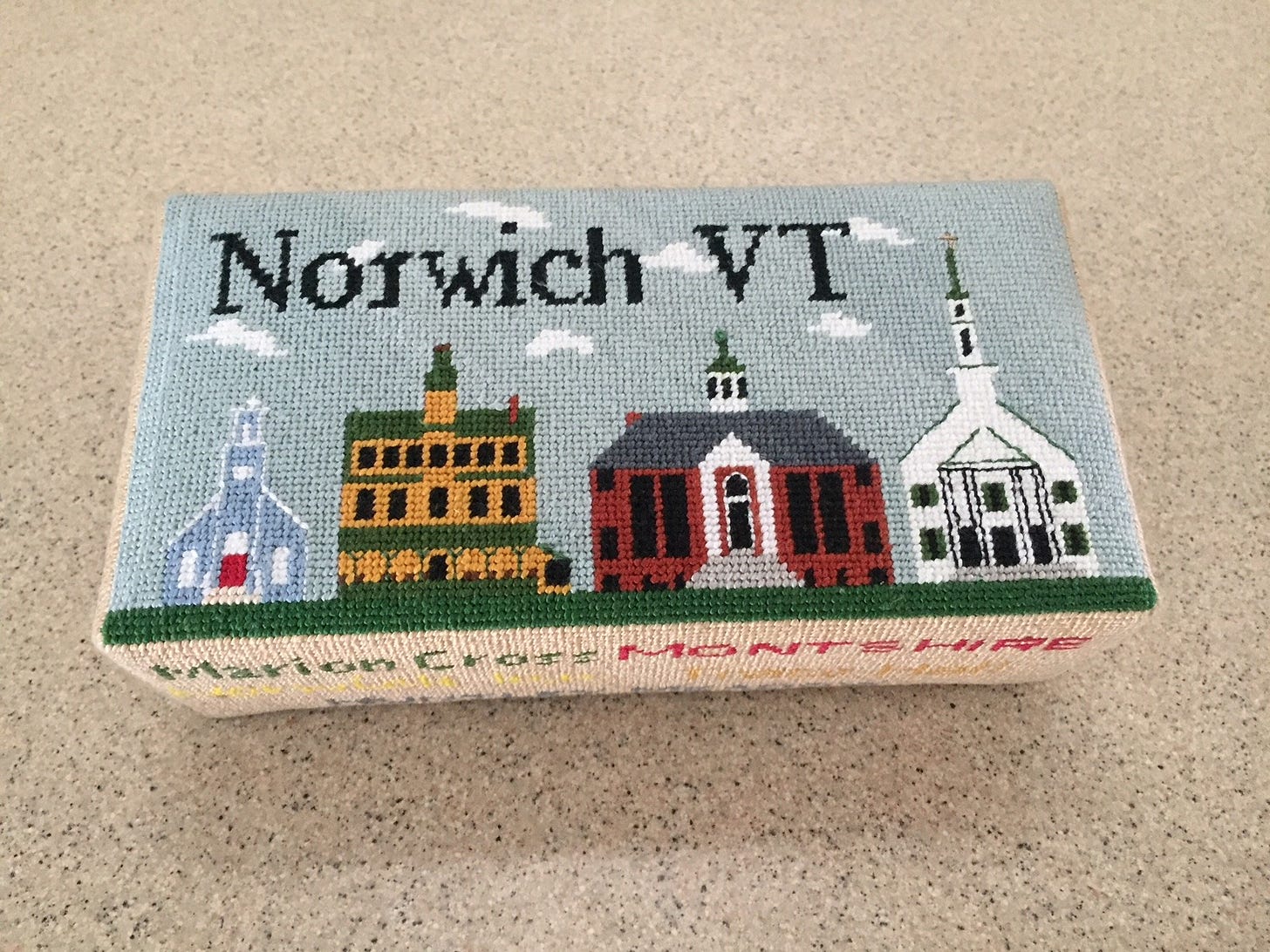 My Logo and thanks for the support