Discover more from My Newsletter "about Norwich"
My stories are about people and events in Norwich and sometimes out and about the Upper Valley, The stories are meant to inspire and bring the community together. I will do my best to write positive stories and offer you some informative topics also.
Nor-Witchy Woods walk and trick and treating in Norwich Photo essay - Part I
Includes a Thank you message from Brie Swenson, Norwich Recreation Director
Hello Norwich,
This photo essay includes some of the photos that have been sent to me thus far. I also included a thank you announcement from Brie Swenson that appeared in the List Serv Sunday and also a message from Norwich Police Chief Jennifer M. Frank. Photo credits go to Chief Frank and Norwich Police, Emma Cottage, Fran Degasta, Kyle Koehler and there will be more to come in.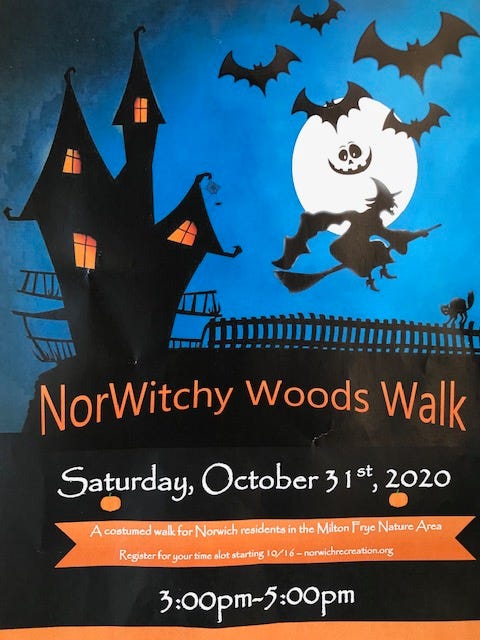 Here are some photos to get you started with a message and then guess what: more photos! Enjoy! There will be a Part II as soon as I receive the rest of the photos.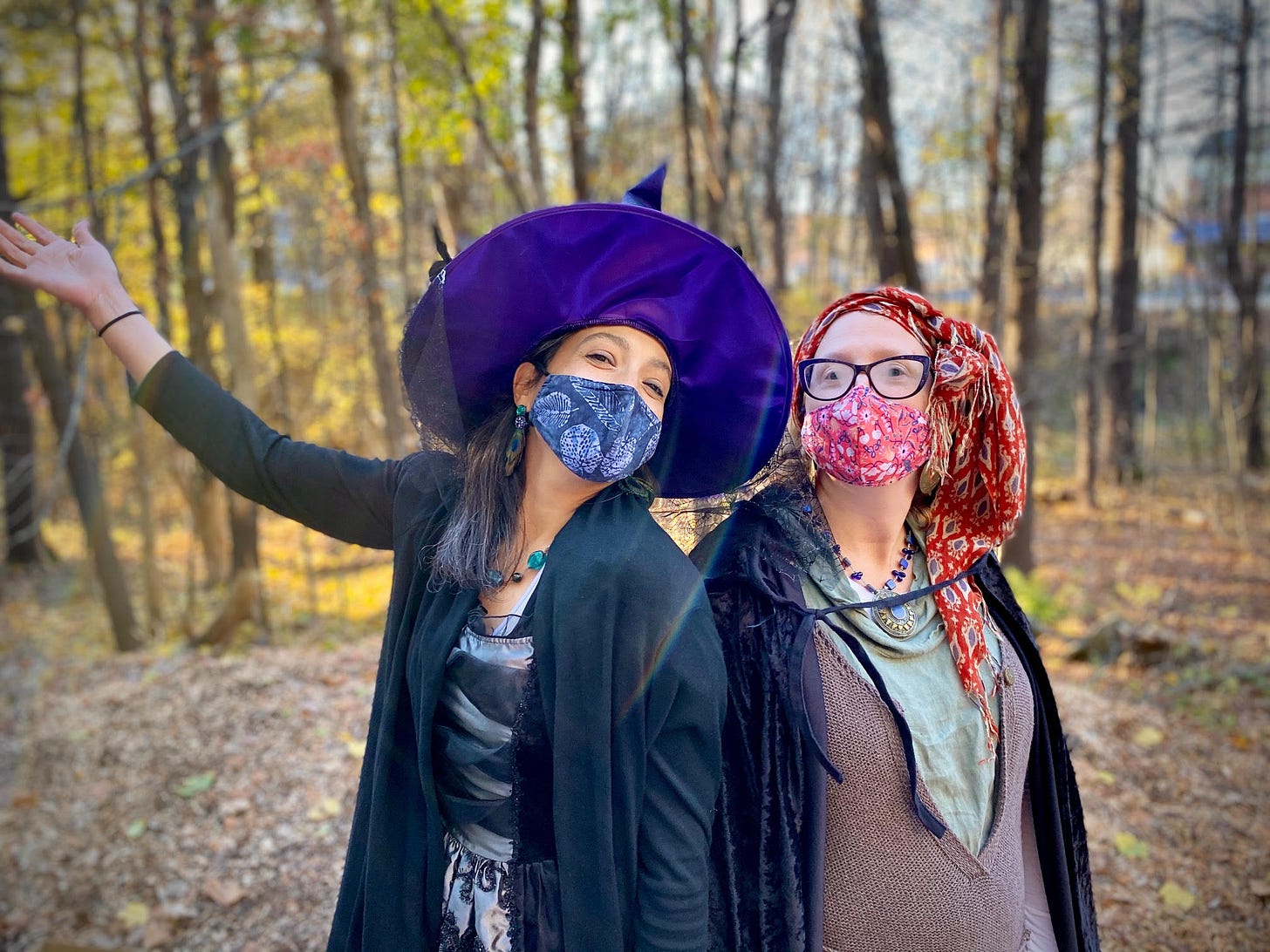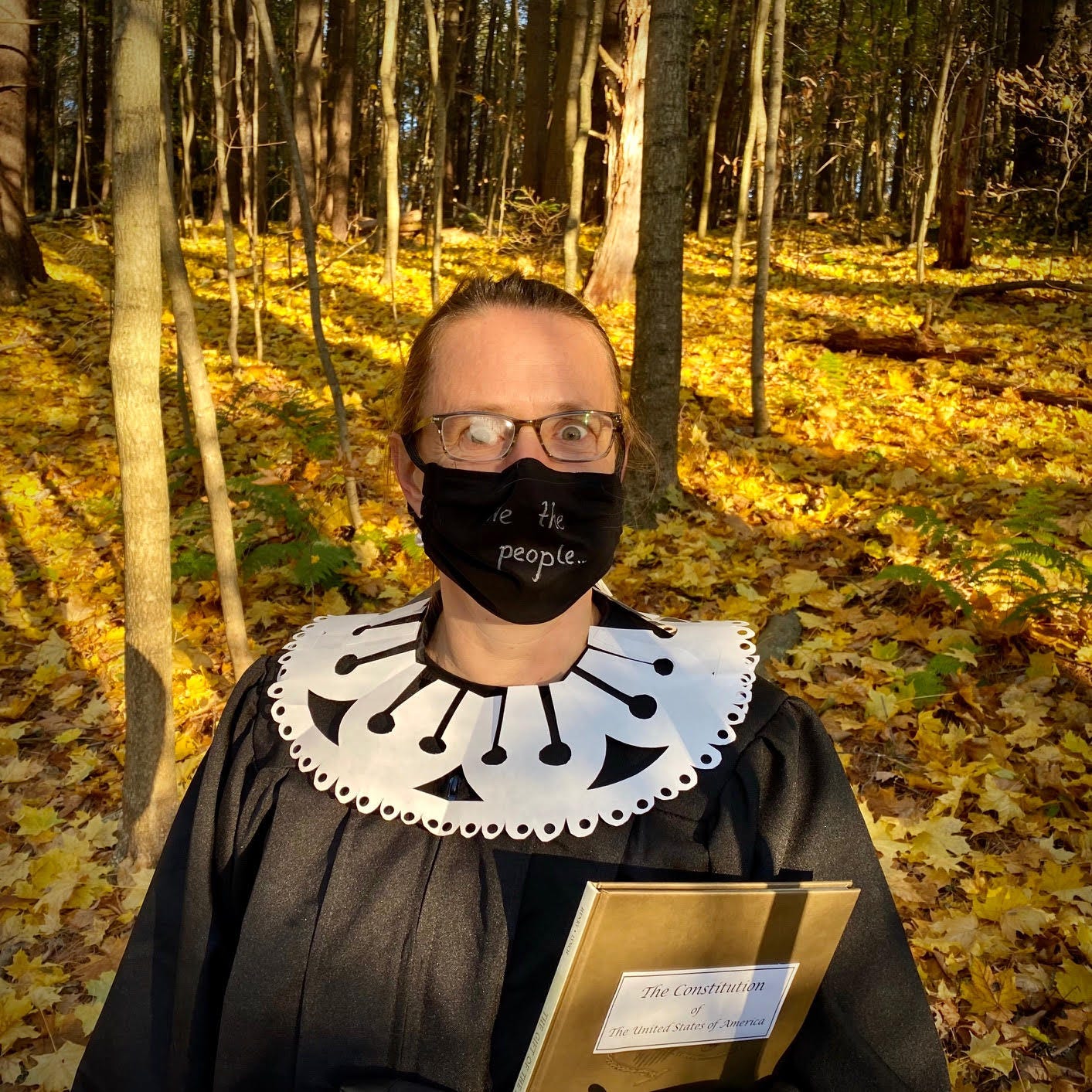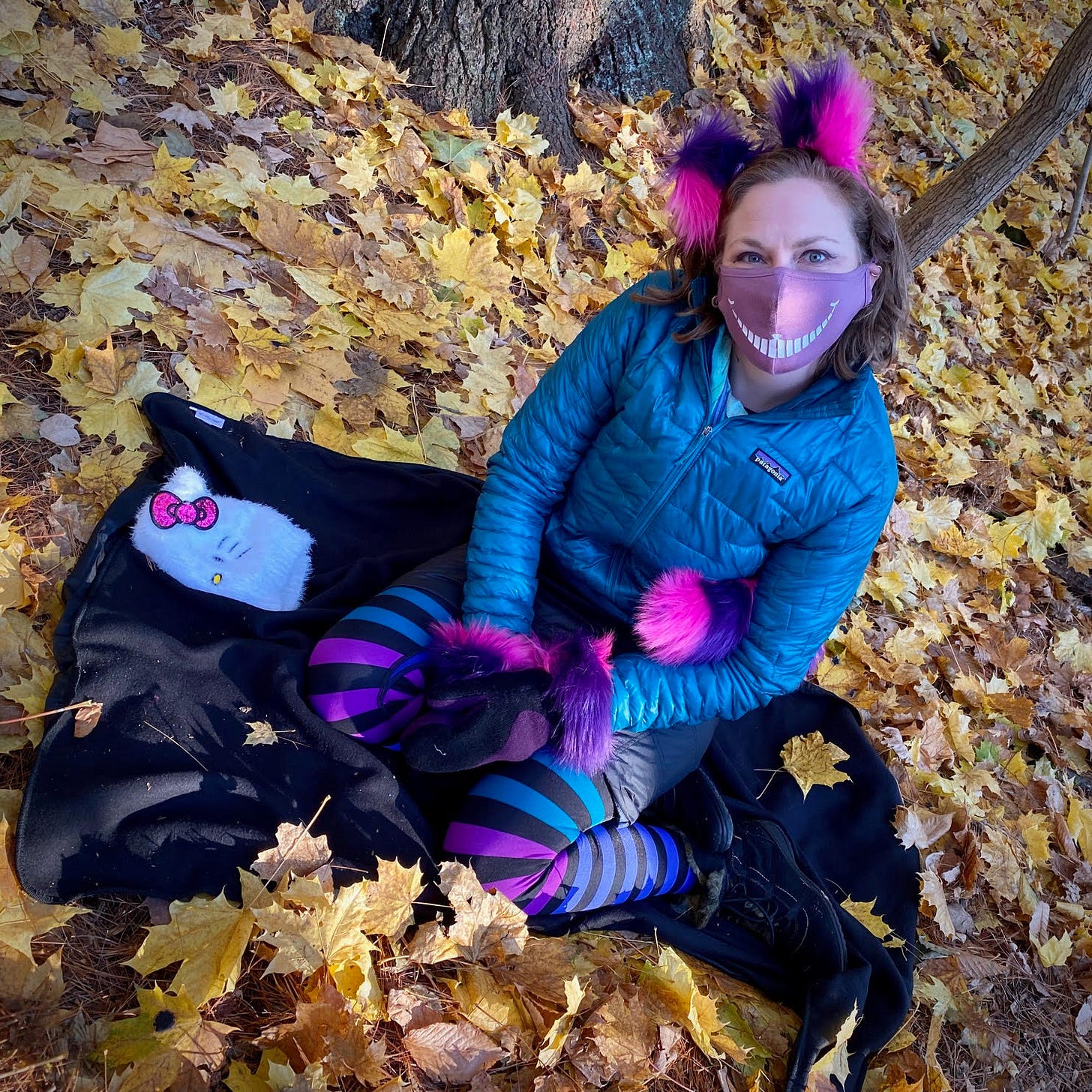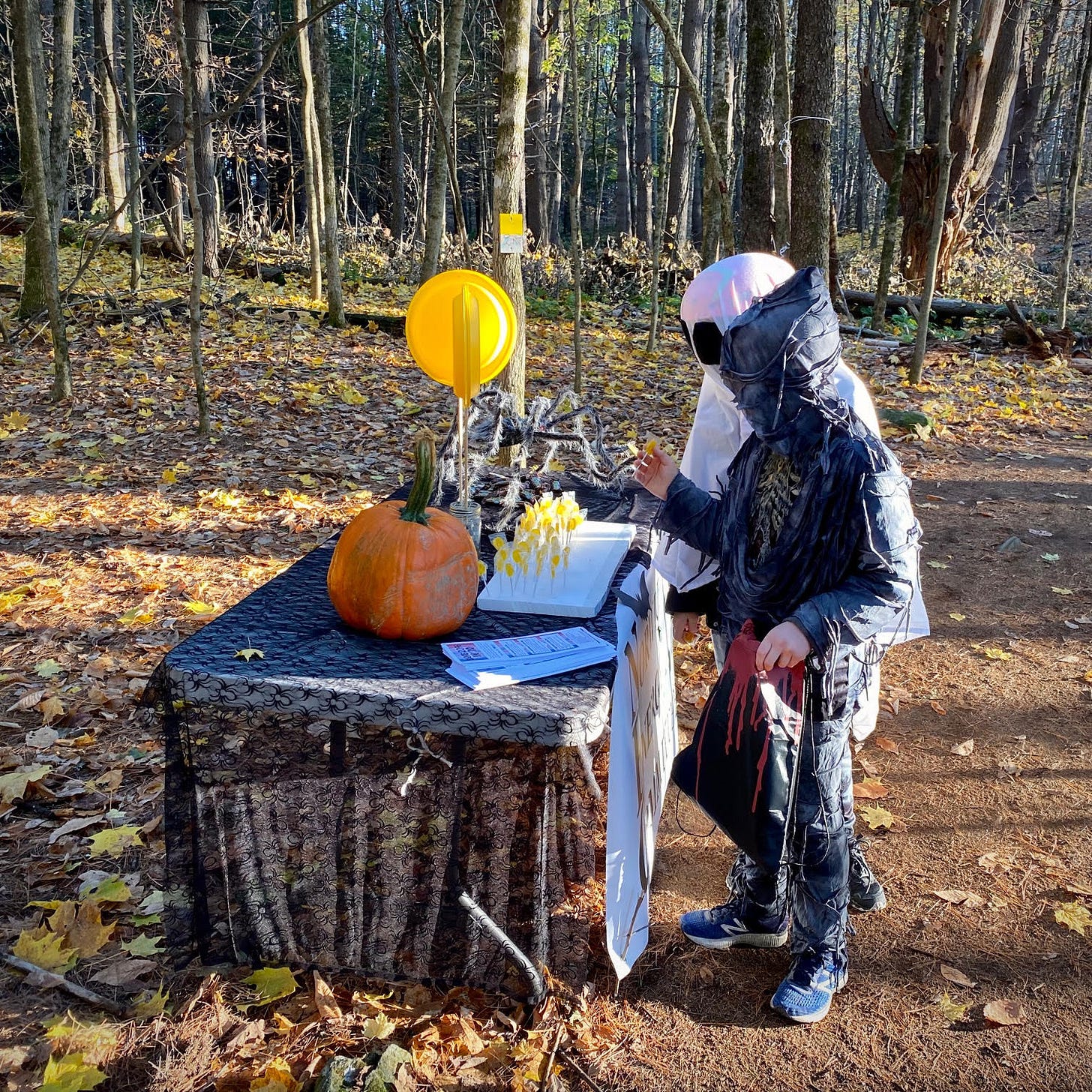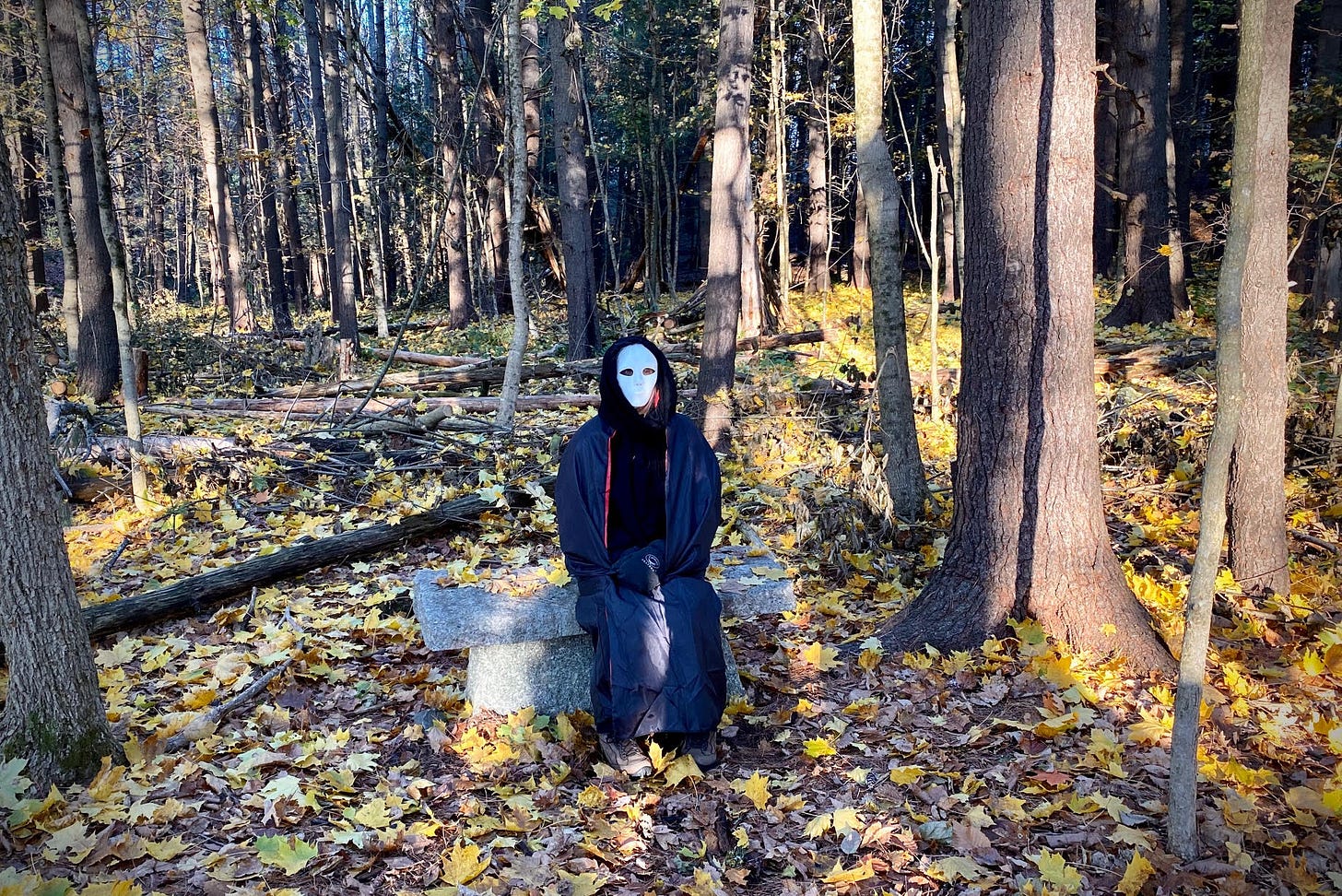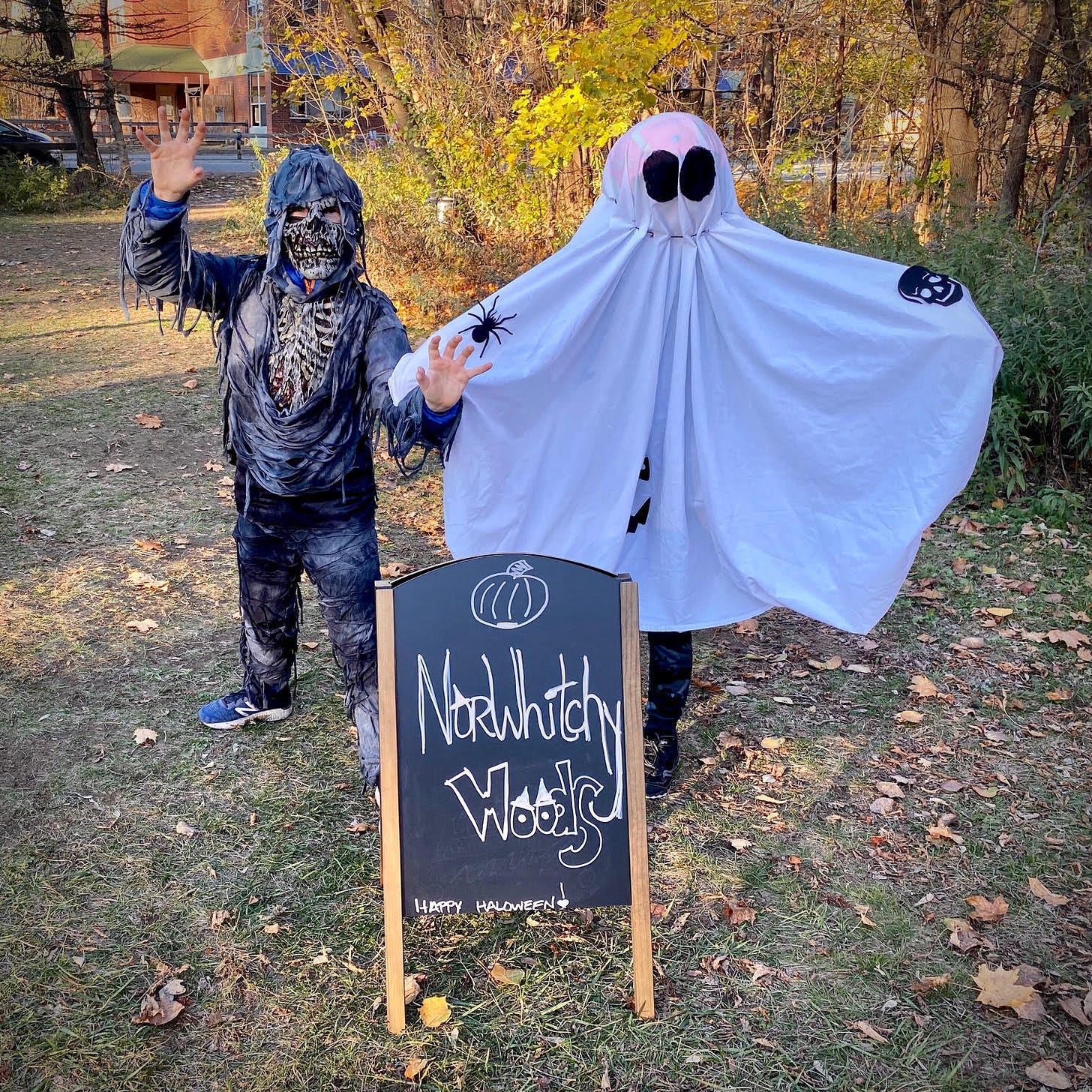 Here is Brie's message of thanks
24. Halloween Thanks!
From: Brie Swenson <BSwenson@norwich.vt.us>
Date: Sun, 1 Nov 2020 00:30:54 +0000

The NorWitchy Woods Walk went exactly to plan - no congregating, no waiting, lots of candy. Thank you, everyone involved. We had more volunteers than I could have hoped for. It was truly wonderful to see how many of them were new to Norwich, and how many were teenagers and/or families! I think I can safely say that we will consider hosting this event again.

Now; acknowledgements -

Sponsors: Kildeer Farm donated over 40 pumpkins. I can't say enough about this farm. Our family visited their new location for potatoes and carrots, and less than 5 days later, they delivered beautiful, organically grown pumpkins for our event. Thank you! By the way, the pumpkins on the Church Street steps of Tracy Hall are up for the taking. Bake a pie, feed your goats/cows - just thank Jake and Liz Guest when you do it!

Mascoma: so. much. candy. Thank you for the amazing donation of over 1,400 pieces of candy for our event! This made it so much easier to tell those kids to "go for it" at our tables.

King Arthur Baking: When they showed up with boxes of maple lollipops and maple sugar candy, we were all impressed. But that was nothing compared to the appreciation shown by every attendee who visited their table. More than once I heard, "they are always so generous". They are, and we cannot say enough about this business that gives back every time, without question. Thank you.

Norwich Fire Department & Support Team: I mean, really. How can anyone compete with a fire engine and firefighters? You made the night of so many future firefighters here in town. All of your enduring optimism and commitment is infectious - thank you for everything!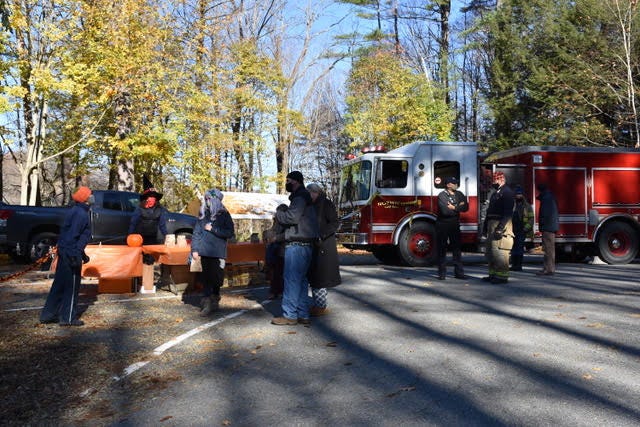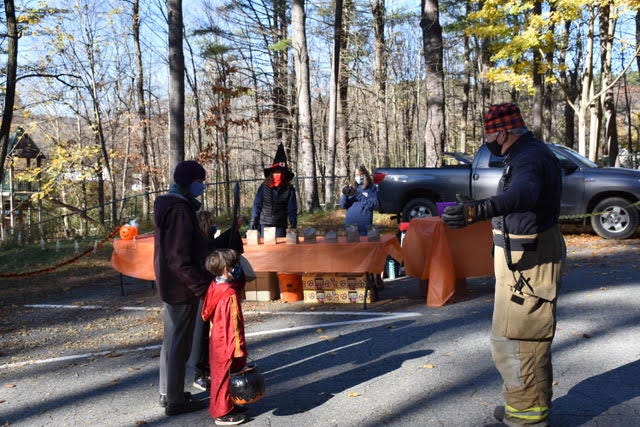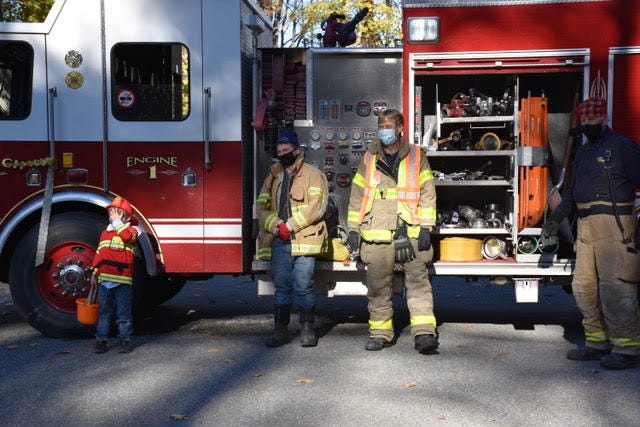 Norwich Police & Cadets - thank you for keeping us all safe during our event and beyond. It's always reassuring to not worry about our kids roaming the streets on Halloween...we always know there's a second set of eyes on them. Thanks!
And a message from the chief from the Norwich Police facebook page
https://www.facebook.com/Norwichvtpolice/
A terrific evening of safe socially distanced Halloween activities 🎃. Incredibly proud of our community for working together to create a fun evening that was mindful of best practices around safety, while still allowing for residents to participate in some traditional fun 👻.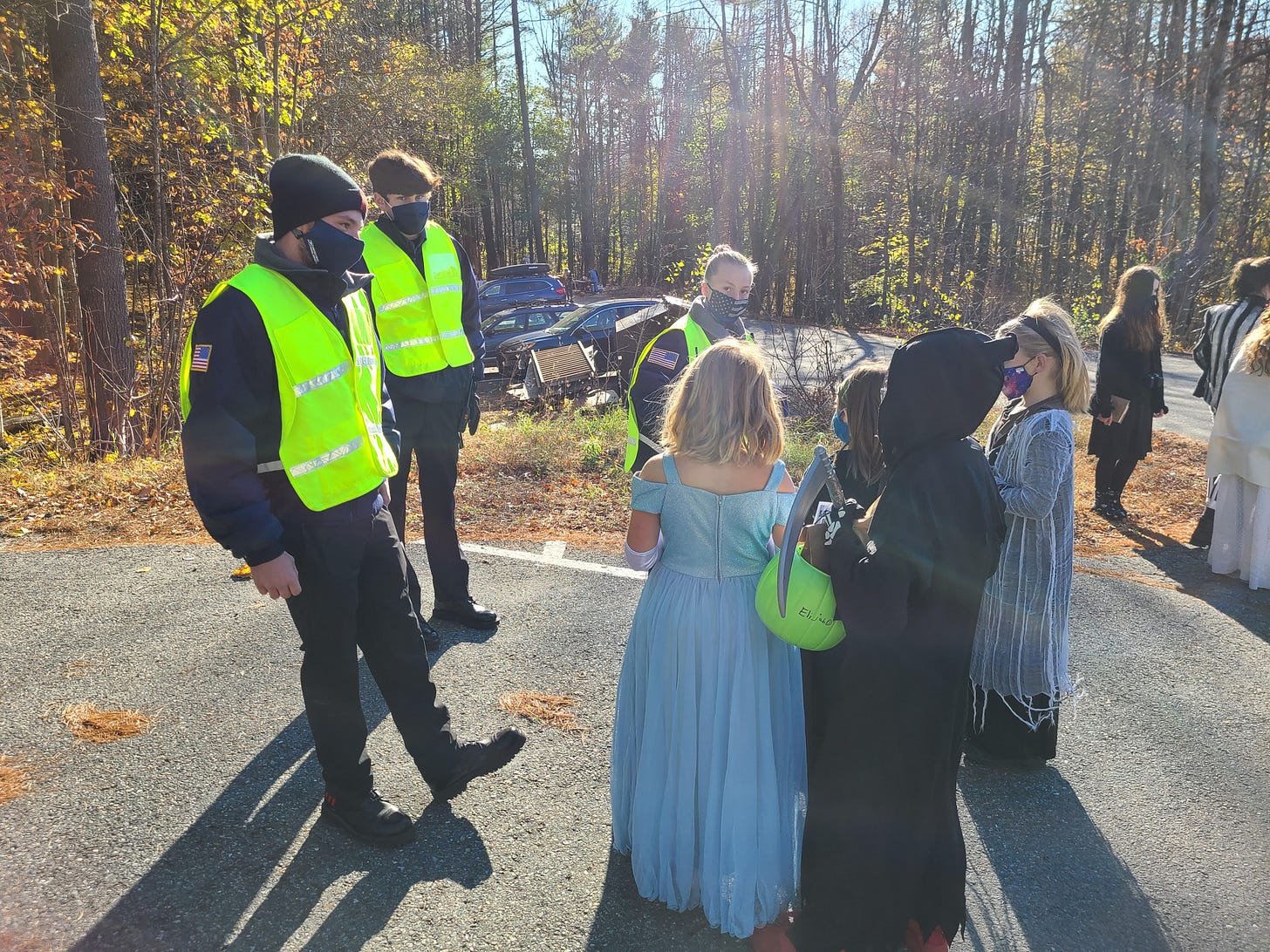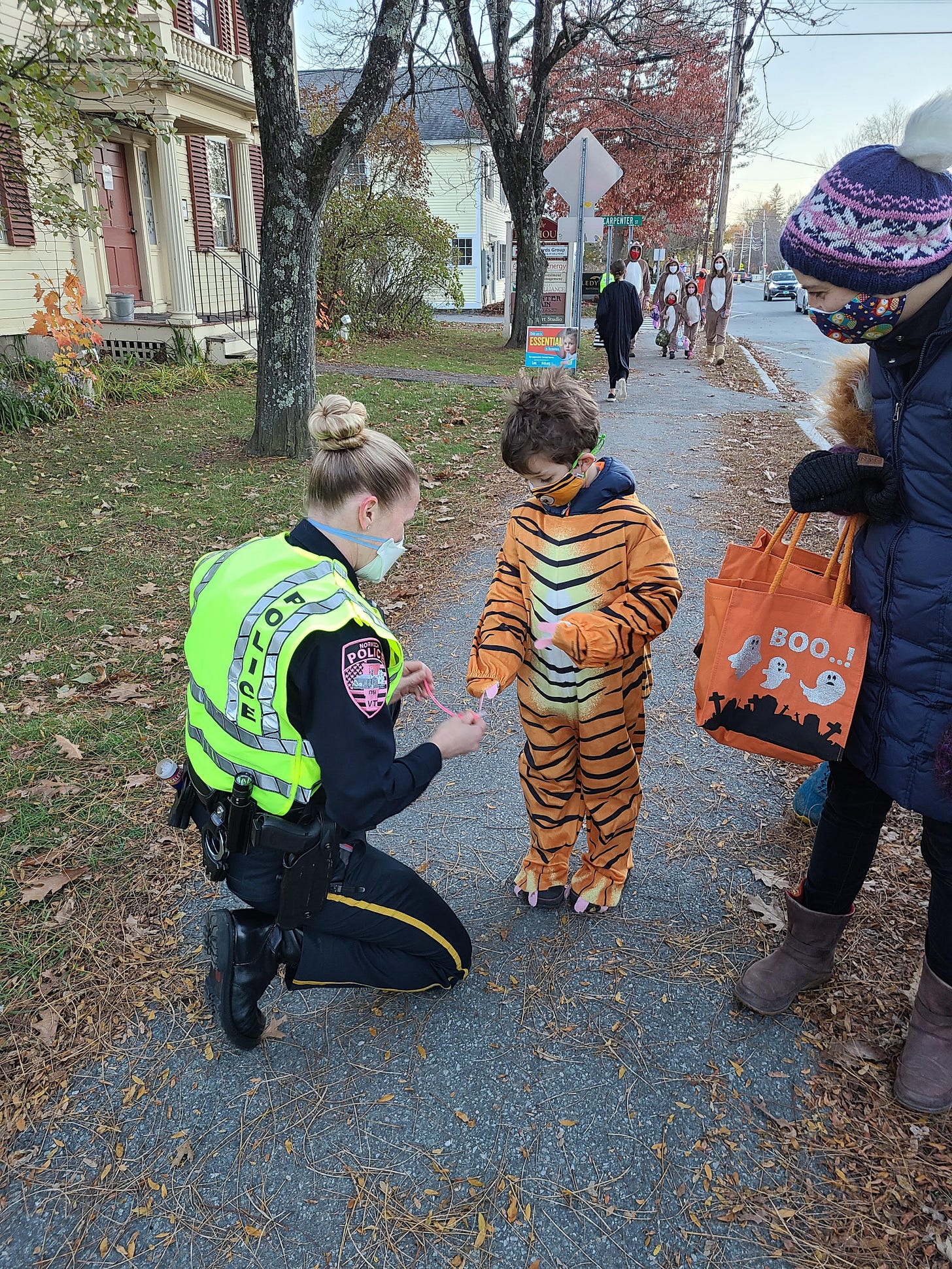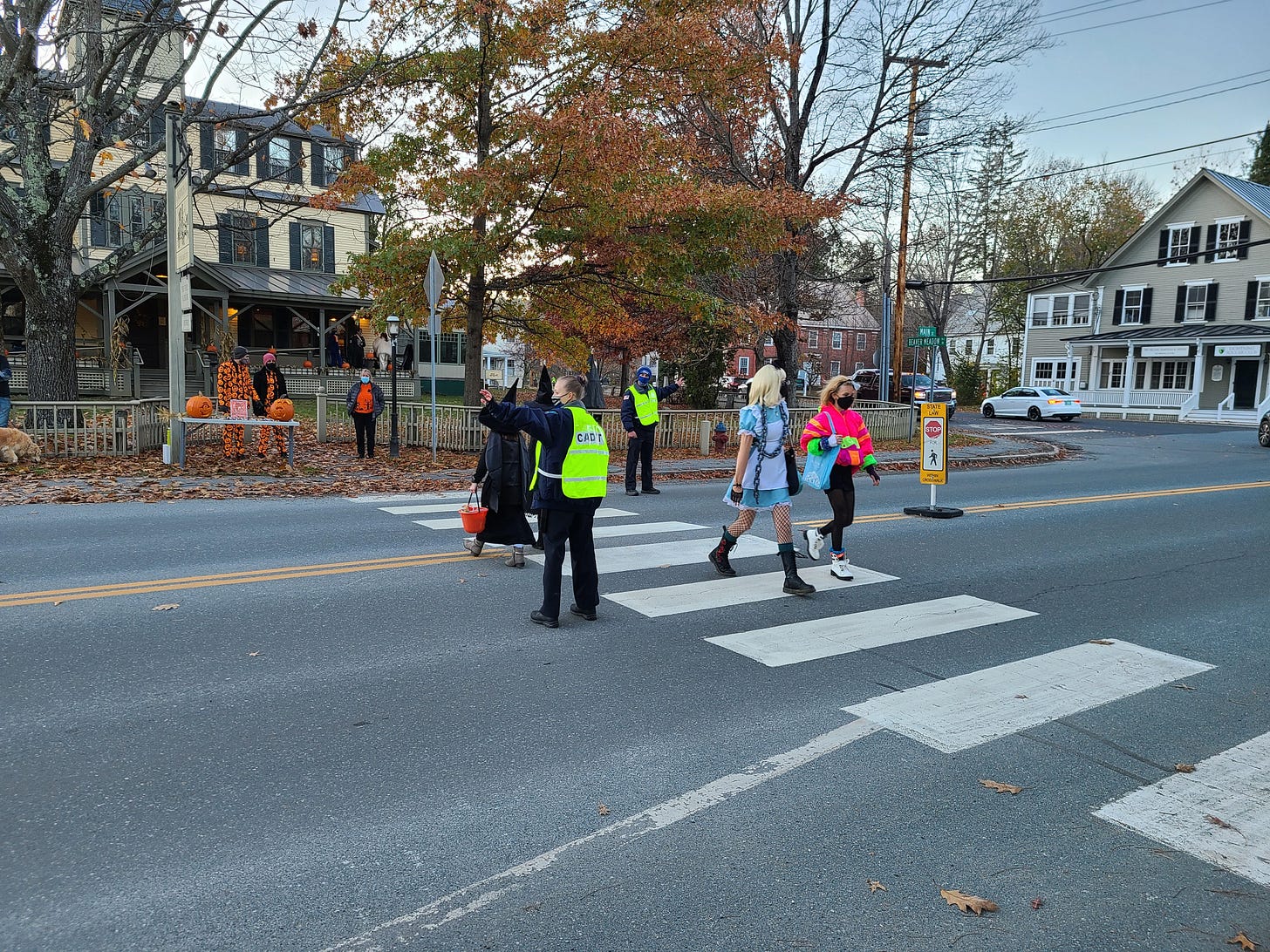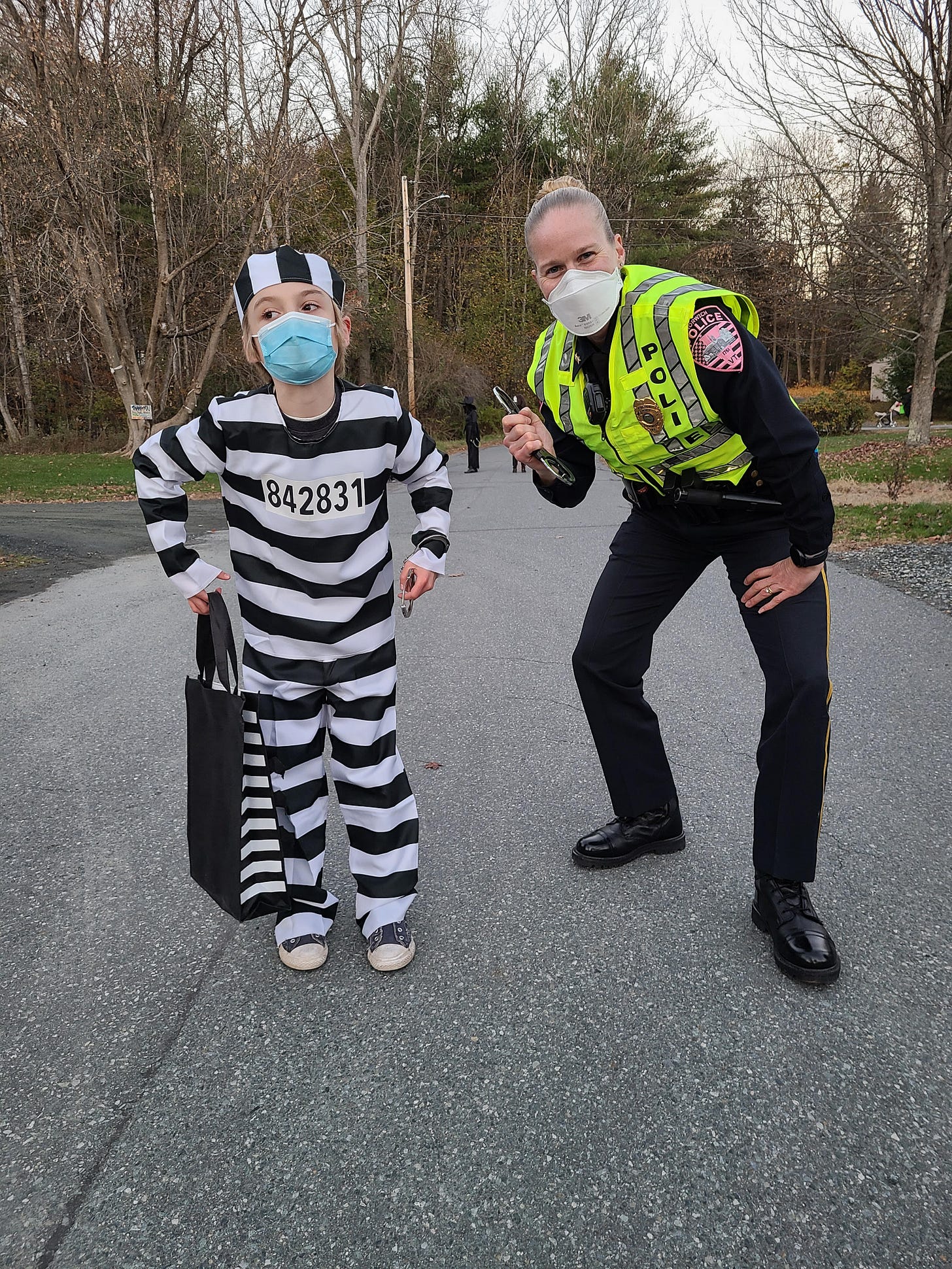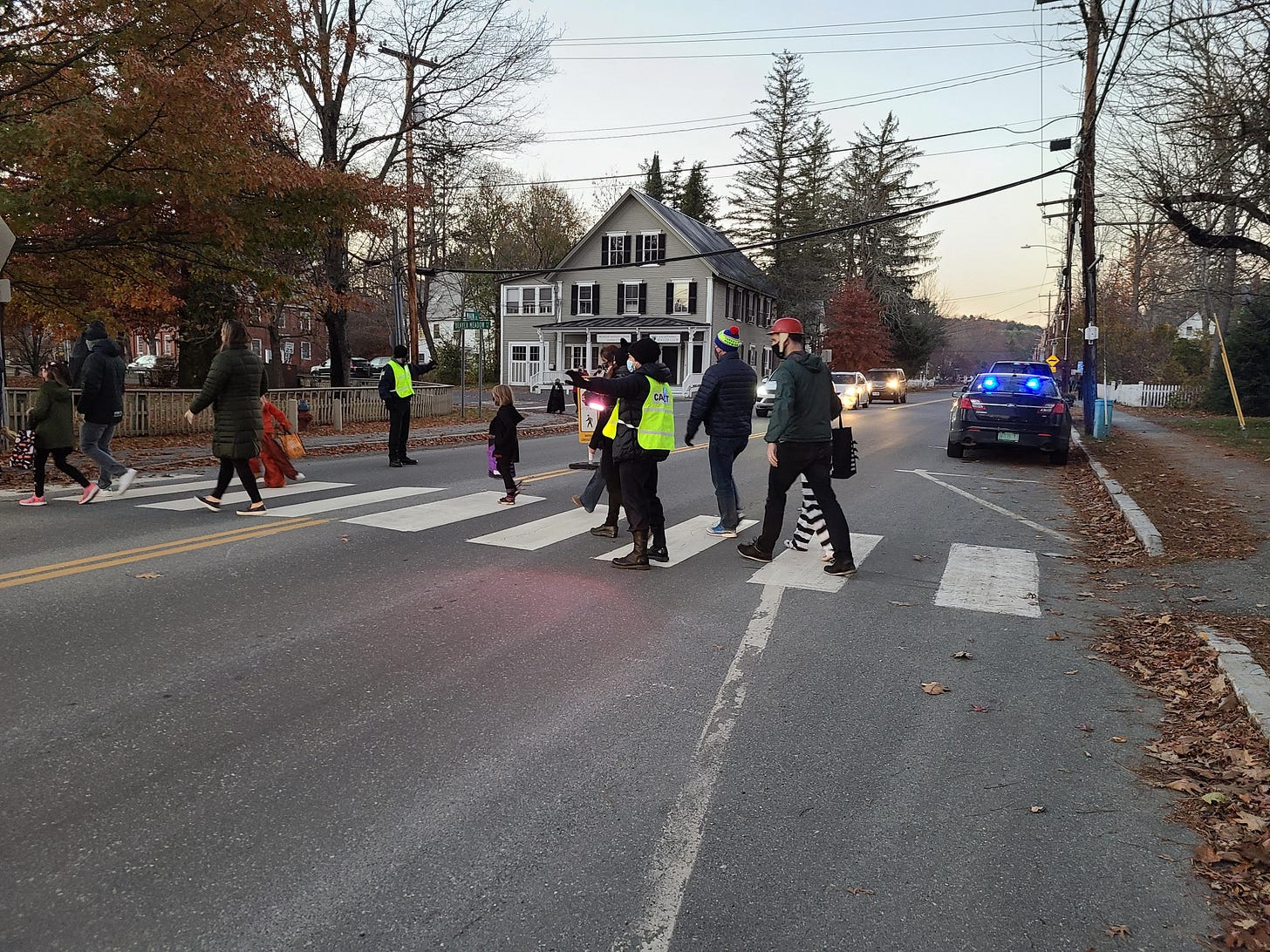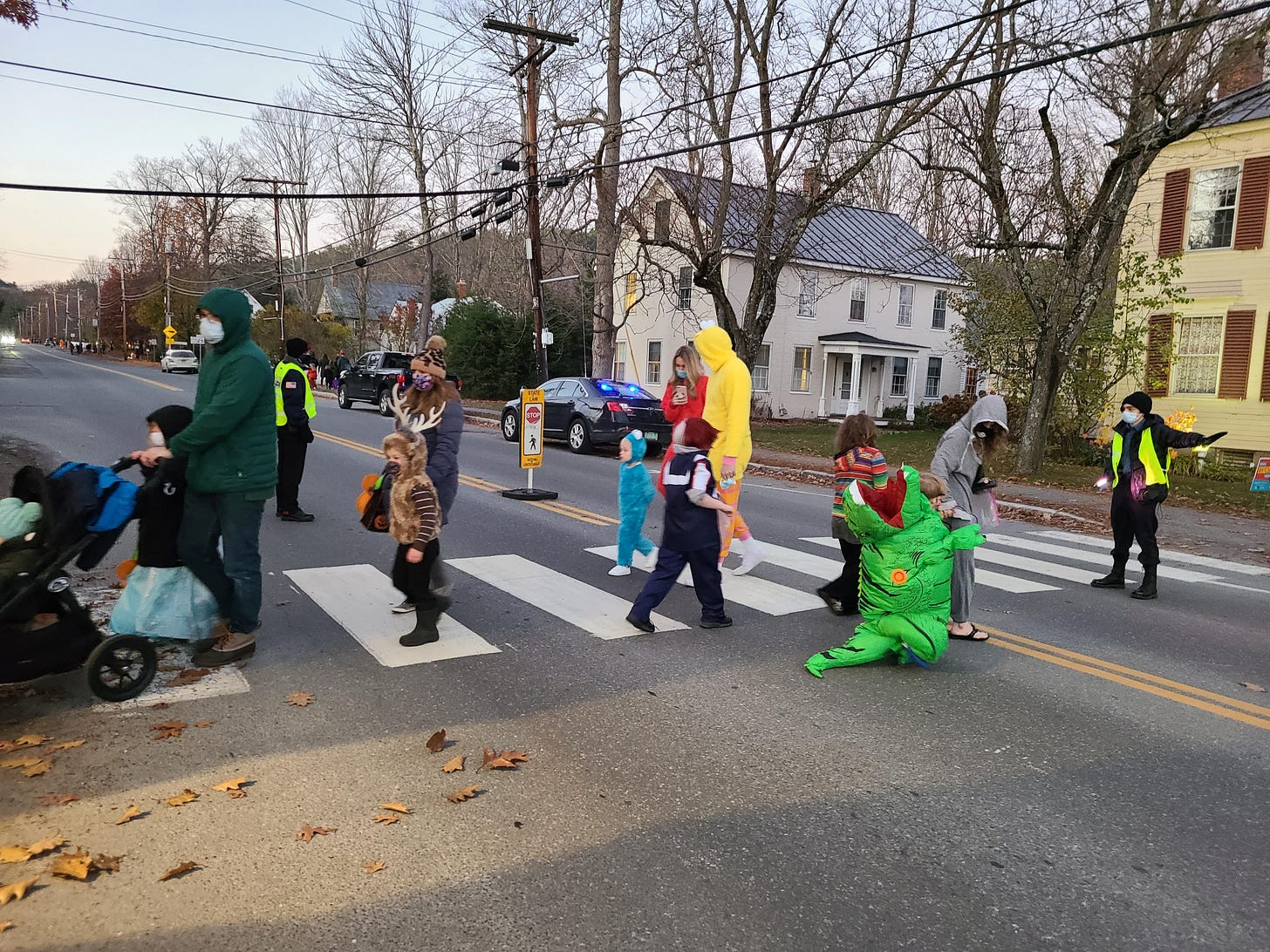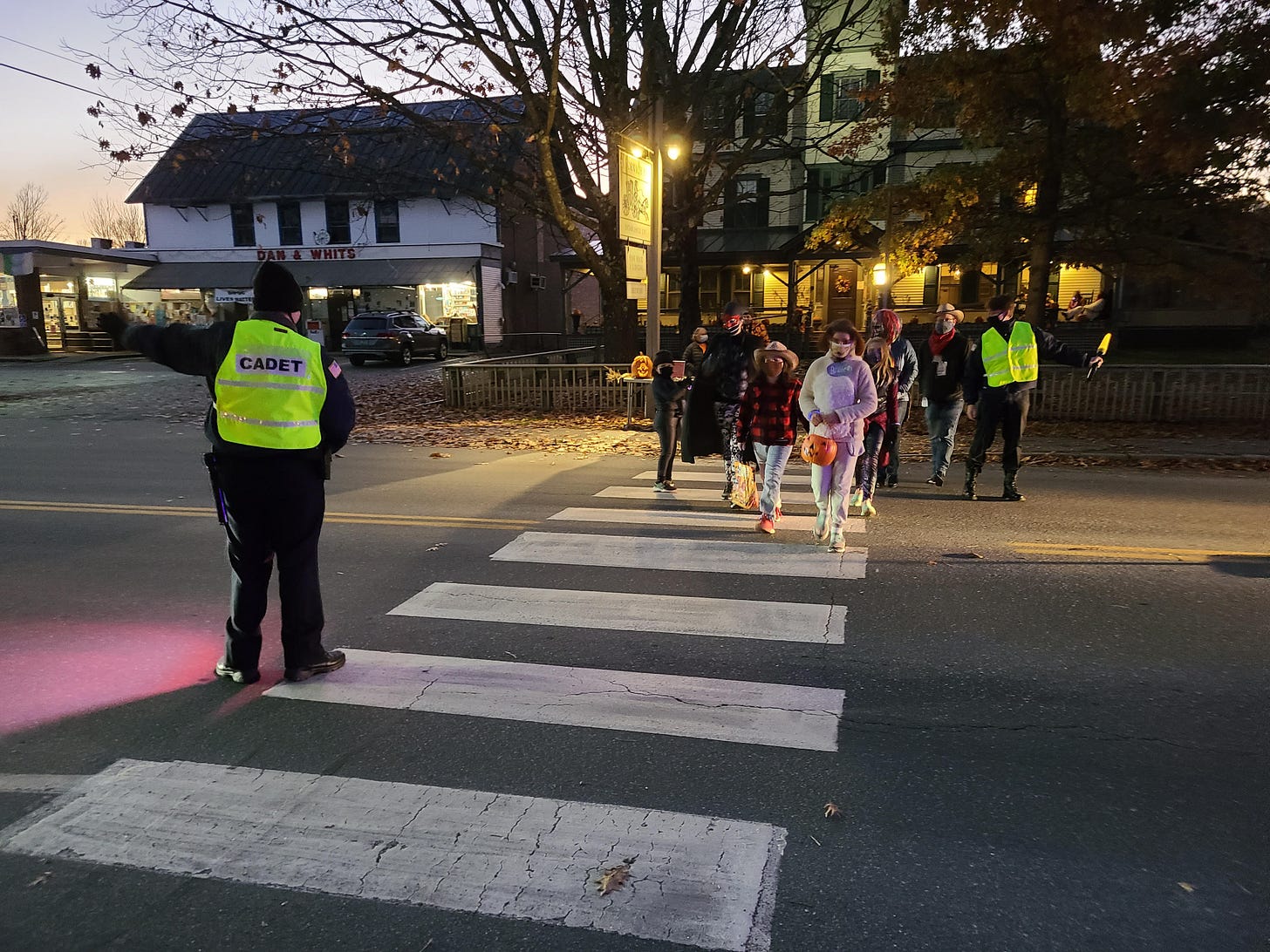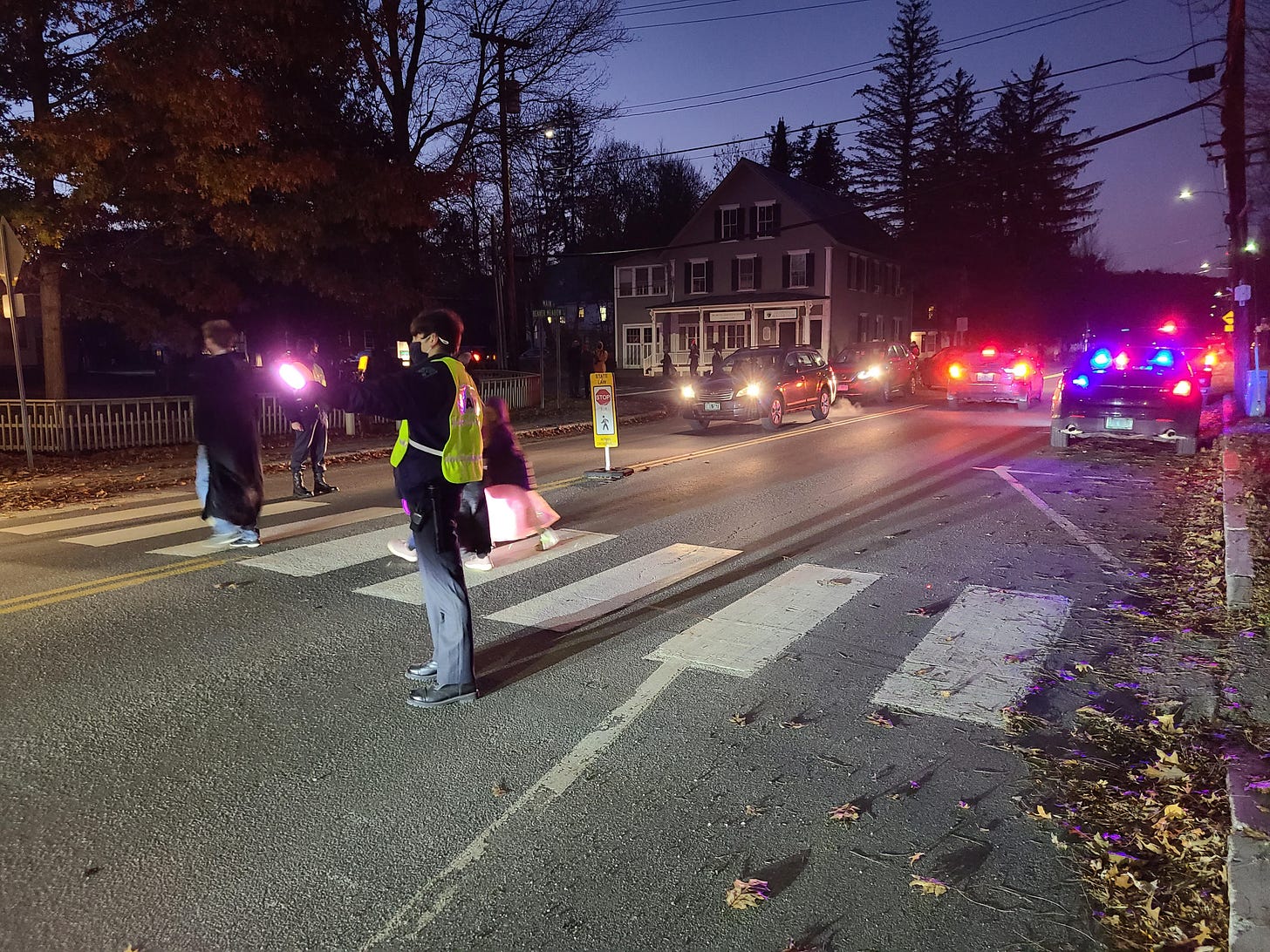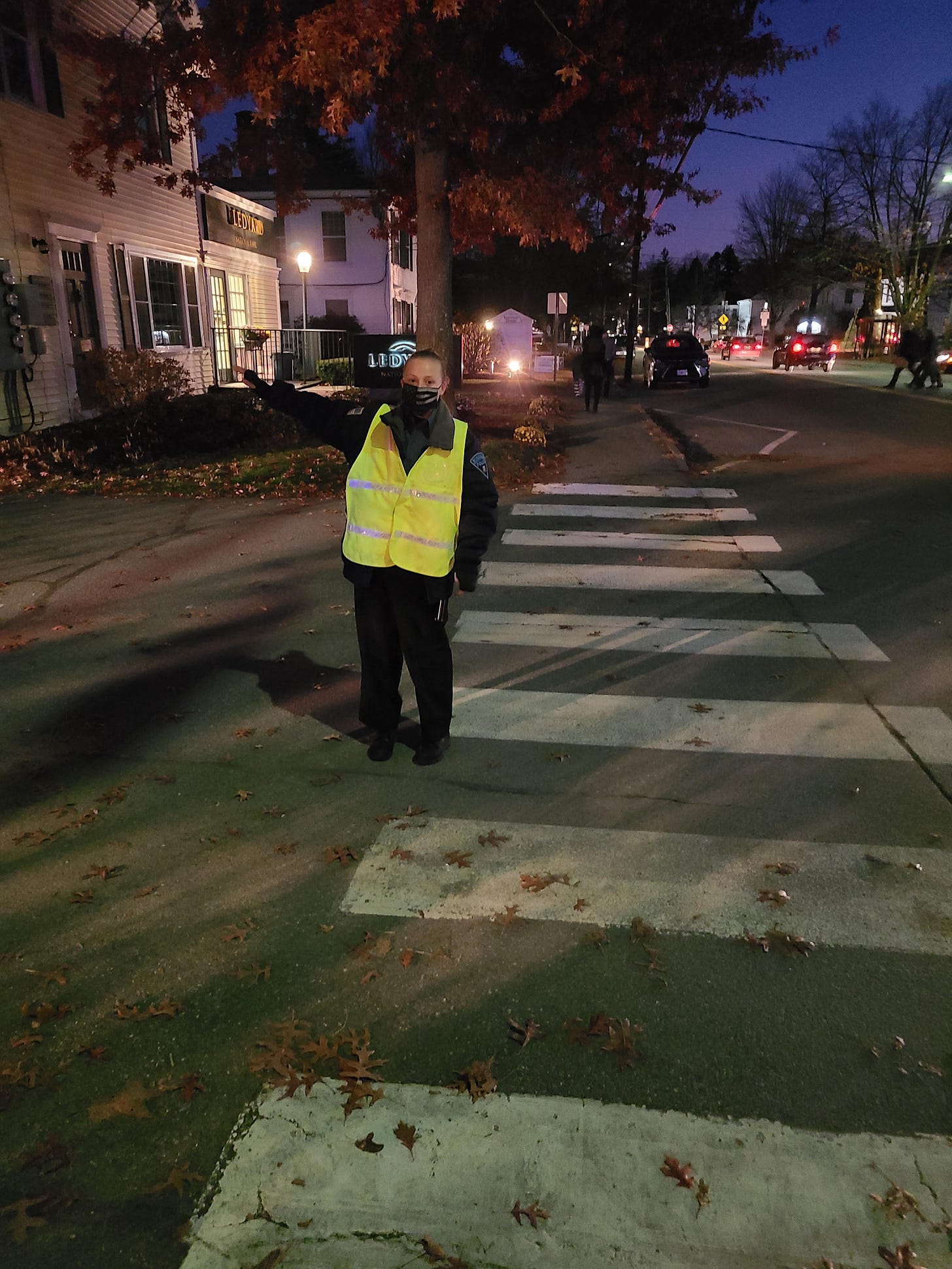 Norwich Women's Club: Witchy women, you are fantastic! Thank you for braving the coldest spot of the forest. I visited every space several times and you are a hardy bunch :) The cackling NorWitch was a superb addition.

Norwich Energy Committee: I'm still not sure who was attending this space, because they didn't speak, and were quite intimidating. Perfect for Halloween..just like their solar lollipops!

Norwich Library: dear to many of our hearts...I heard so many children excitedly letting us know that they saw THE LIBRARIANS there! True testament to the value of one of Norwich cornerstones. Well done, NPL!

Norwich Lions: now that was a costume! I think you had the best (warmest) location today. You definitely had some wonderful table decorations. Being in the middle of our Pumpkin Patch, the Lions still convinced enough kids that those pockets could handle the candy, if their arms could hold a pumpkin.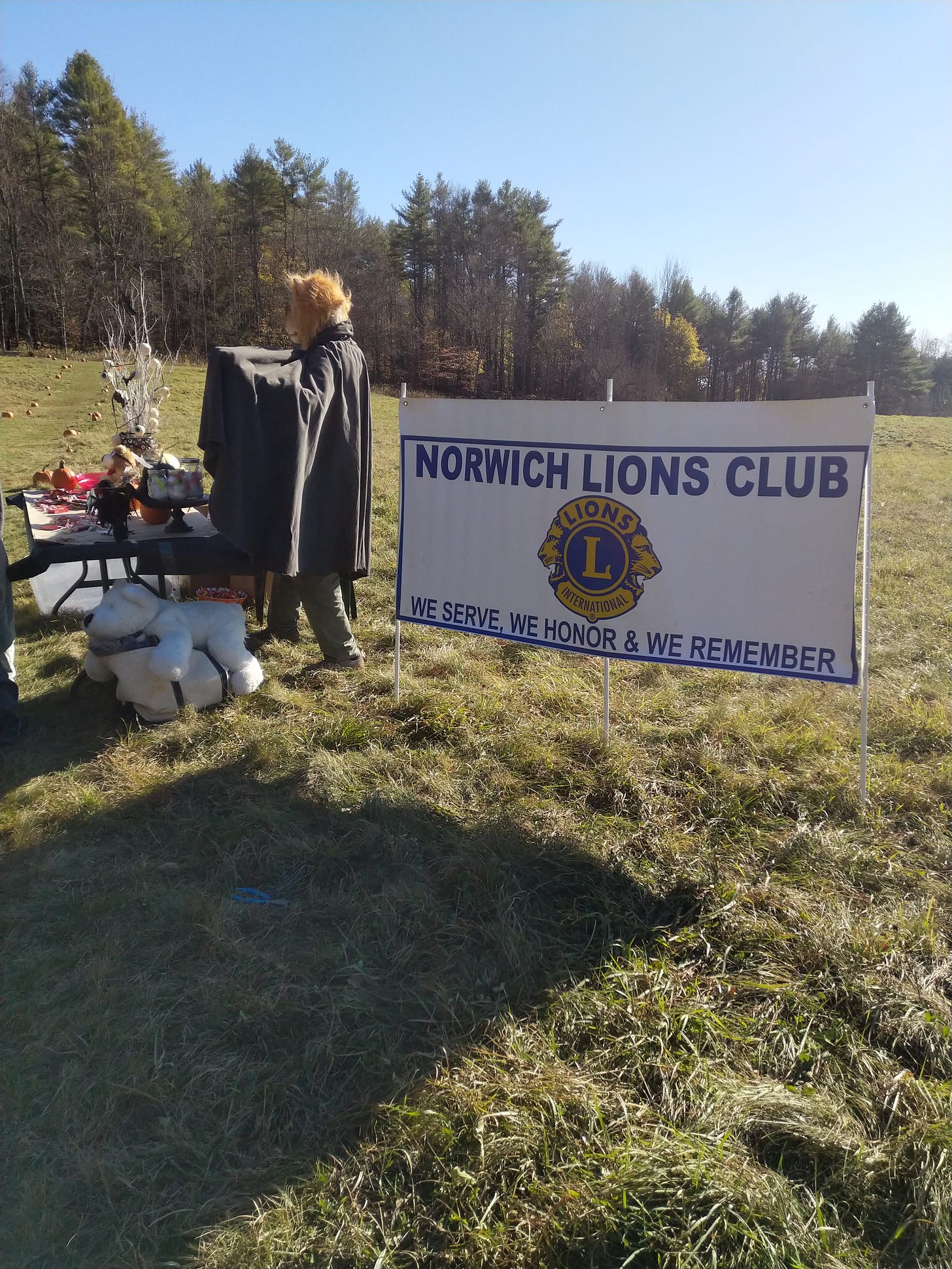 Marion Cross School: this one is more than any of us could have asked for. The teachers and staff of MCS have done an amazing job in a pandemic. Showing up, pivoting when needed, taking care of their own families as well as ours, and going above and beyond without question...every day. Yet, they *still* came out to see our kids today. Thank you - Principal Gonyaw, Katie Cormier, Alison Litten, Mary Coffey, Becky French and Norwich-native-returned, Greg Bagnato. That was great. Really, really great.

Youth Advisory Council (and those awesome 7th graders): these are 'the teens'. The ones I trust with anything. The ones who just want to give something back to their community. Even those who aren't quite sure what 'community' means to them yet - they say 'yes' to so much that matters to so many. NYAC - you've done another amazing job, and I doubt that the kids of Norwich will forget what you've given them this year.

Thank you, everyone.

Brie Swenson