Discover more from My Newsletter "about Norwich"
My stories are about people and events in Norwich and sometimes out and about the Upper Valley, The stories are meant to inspire and bring the community together. I will do my best to write positive stories and offer you some informative topics also.
Nordic in Norwich 2020 will be held on Feb 29
A day of indoor/outdoor fun is planned and it is free
Hello Norwich and Upper Valley residents. I would like to introduce you to a free day of fun both indoor and outdoor that will keep the whole family busy. There will be a variety of things to do to enjoy the day. Here is the poster with all the pertinent info.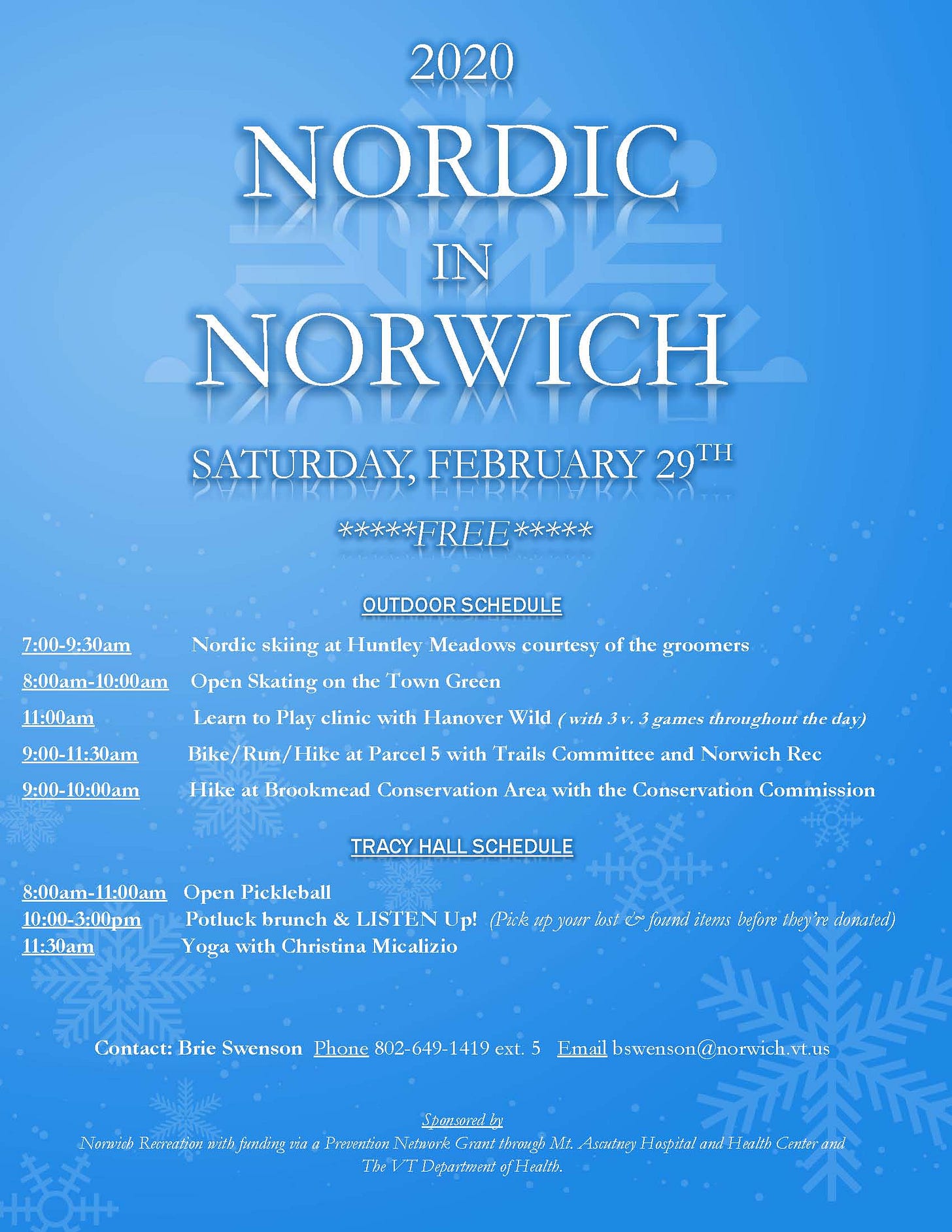 Thanks to the Norwich Recreation and the above sponsors who are funding this through a prevention network grant with the VT Department of Health and Mt. Ascutney Hospital and Health Center.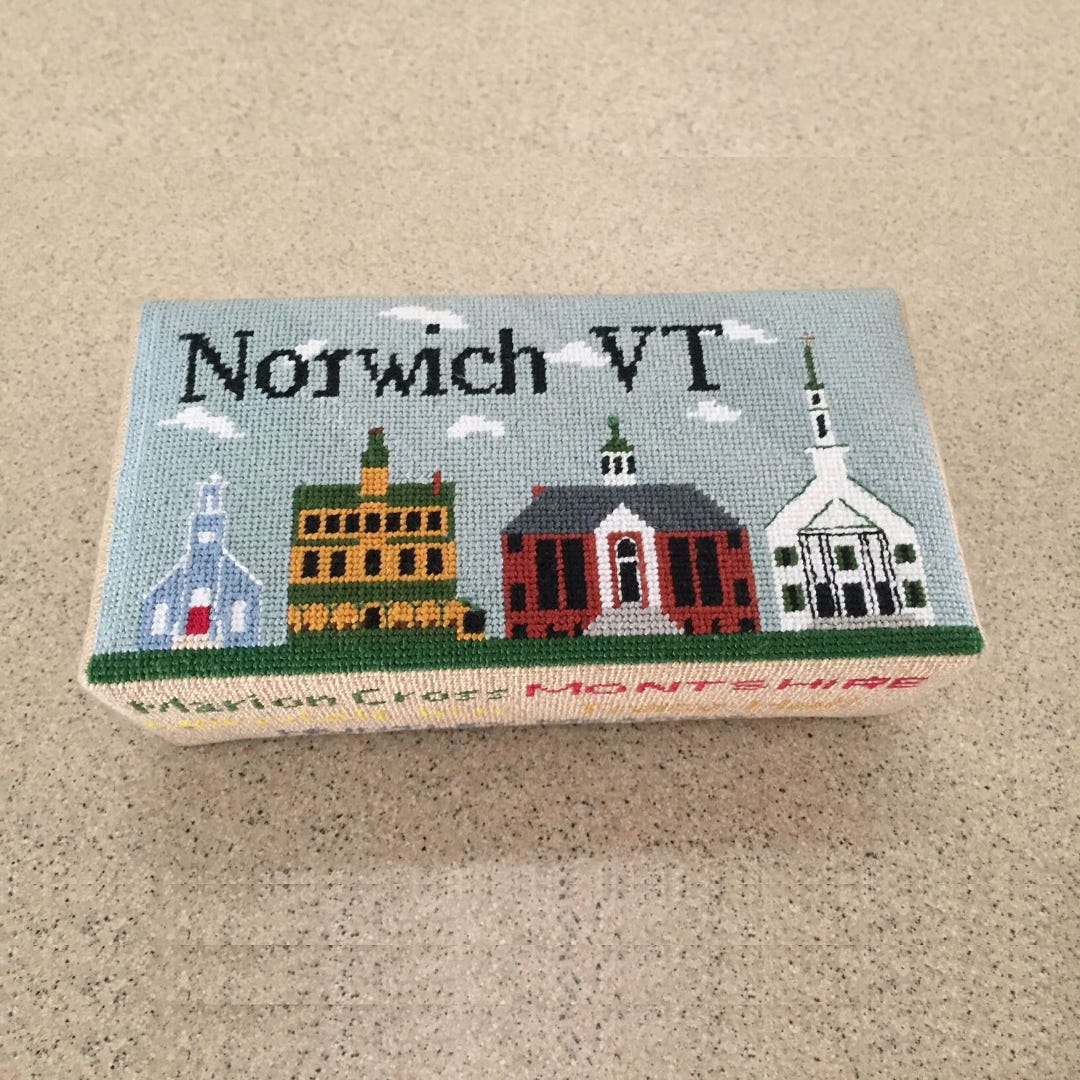 My Logo,
Thanks for reading my blog. Did you also know that you can be a free subscriber, and would be notified each time a new story is published