Discover more from My Newsletter "about Norwich"
My stories are about people and events in Norwich and sometimes out and about the Upper Valley, The stories are meant to inspire and bring the community together. I will do my best to write positive stories and offer you some informative topics also.
Norwich Historical Society
2019 Year in Review
It was a busy 2019 at the Norwich Historical Society. I received some info to share with you. There are lot's of nice photo's to check out.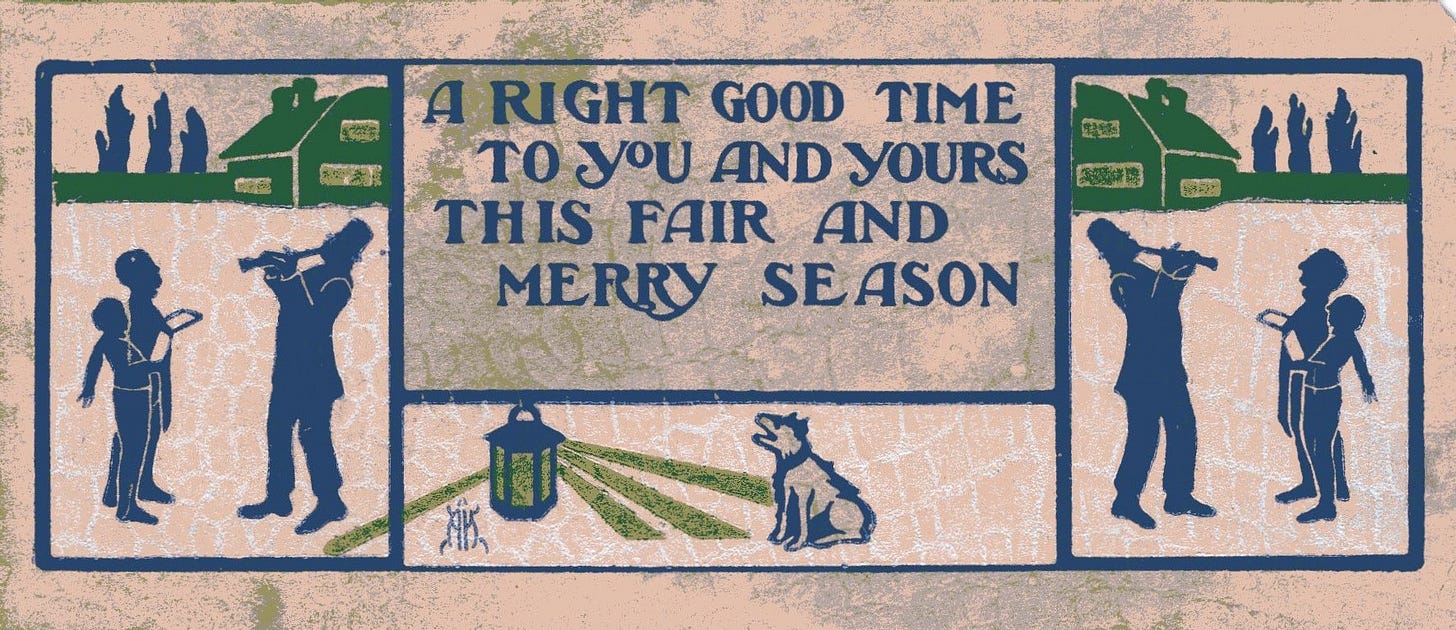 2019 Business Sponsors

Lewis Society Level ($500)

Jane and Bill Stetson
Windows and Doors by       Brownell
Webster and Donovan   Excavating, Inc

Steward Level ($250)

Building Energy
Chippers
Clean Yield Fund
DESIGN SOURCE + home
GKS Exterior Designs
Ledyard National Bank
Otto and Associates, Inc.
Riverlight Builders
Stave Puzzles

Supporter Level ($100)

Andrea's Hair Studio
Bushway Insurance
Children's Art Studio
Crossroads Farmstand
Dan & Whit's General Store
Donald Neely, Othodontics
Grossman & Ripps, PLLC
Gilberte Interiors
Haynes & Garthwaite   Architects
HP Roofing
Jeff Wilmot Painting
Dr. Toby Kravitz, DDS
Monano Gelato
Norwich Bookstore
Norwich Inn
Norwich Square Properties
Norwich Solar Technologies
The Richards Group
River Road Veterinary Clinic
Smith & Vansant Architects
Solaflect Energy
Village Green Publishing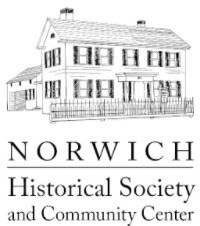 The mission of the Norwich Historical Society is to preserve and interpret the history of the town of Norwich, and to maintain the Lewis House and the collections, in order to foster a greater appreciation and respect for our shared heritage.

OPEN HOURS:
Weds. & Thurs.: 9am - Noon
Saturdays:10am-Noon (June-October)





A Busy 2019 at NHS
Exhibits "POPPED UP" at the Norwich Grange, Memorial Day Parade, the Prouty, Beaver Meadow Schoolhouse, and Revels.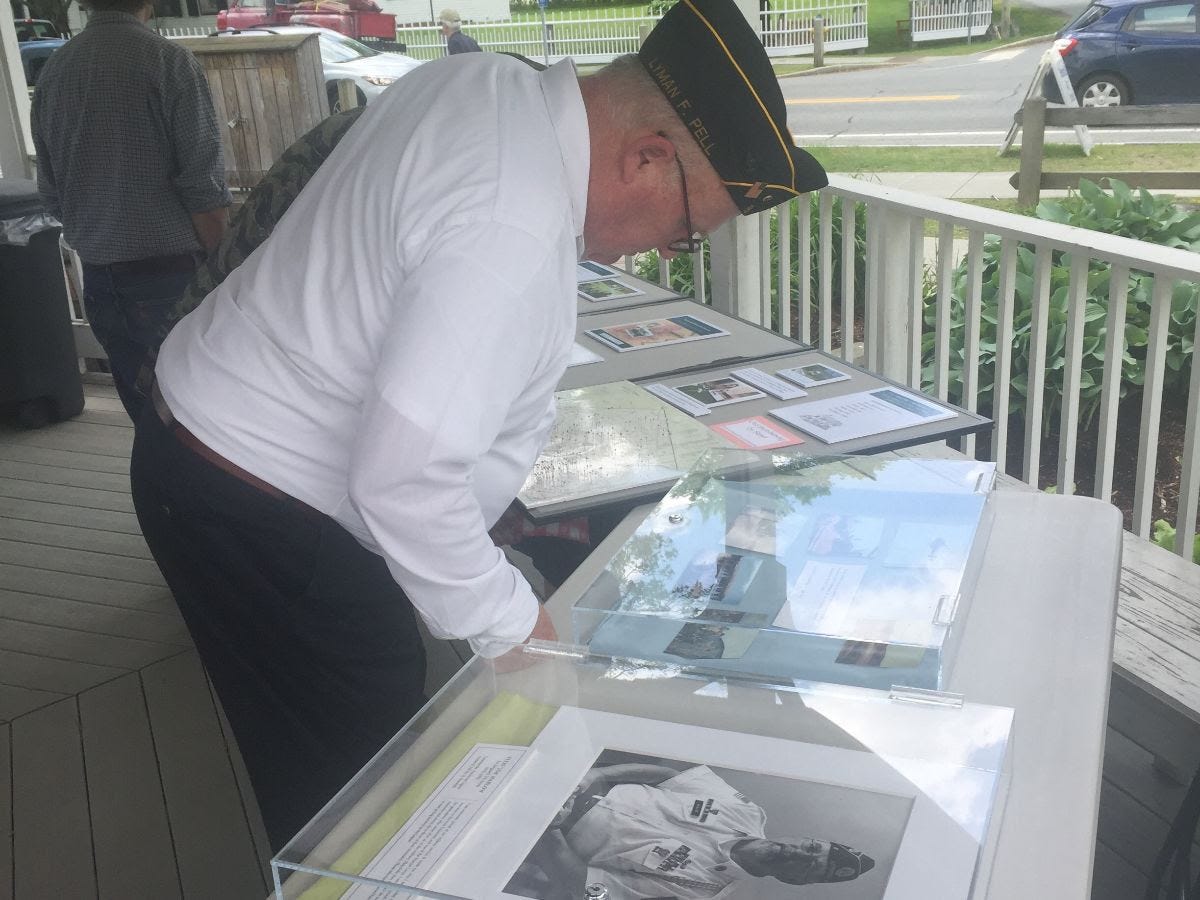 Memorial Day Pop-Up exhibit featuring Norwich's Vietnam Veterans.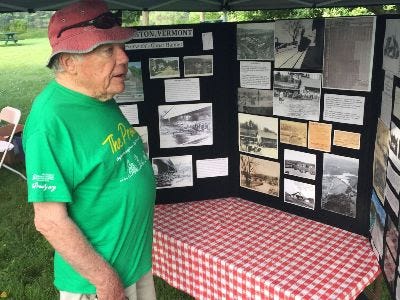 Prouty Pop-Up exhibit exploring the history of Lewiston and the CT River.

Our weekly on-line history series featured Norwich A-Z. Did you miss out? 
Click here for all Norwich A-Z posts
Our Norwich Schooling exhibit, Beaver Meadow Schoolhouse Spelling Bee and "Back-to-School" blog series were popular.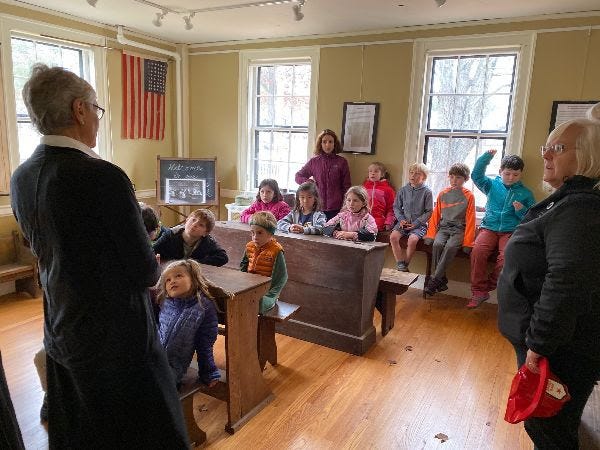 Students in grades K-4 visited our schoolroom to learn some lessons and the history of Norwich schools.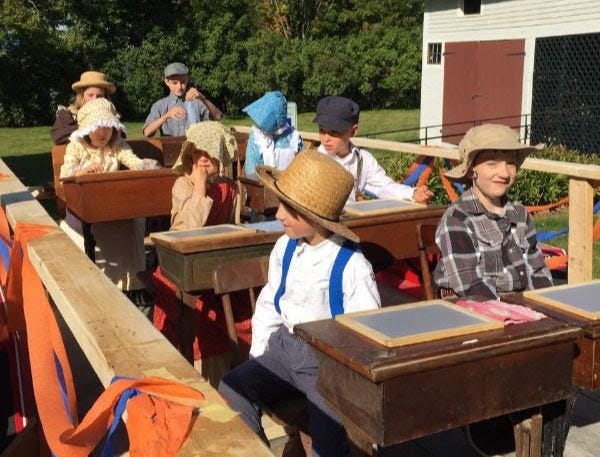 We put the schoolroom on a flatbed truck and kids got to ride in the Norwich parade.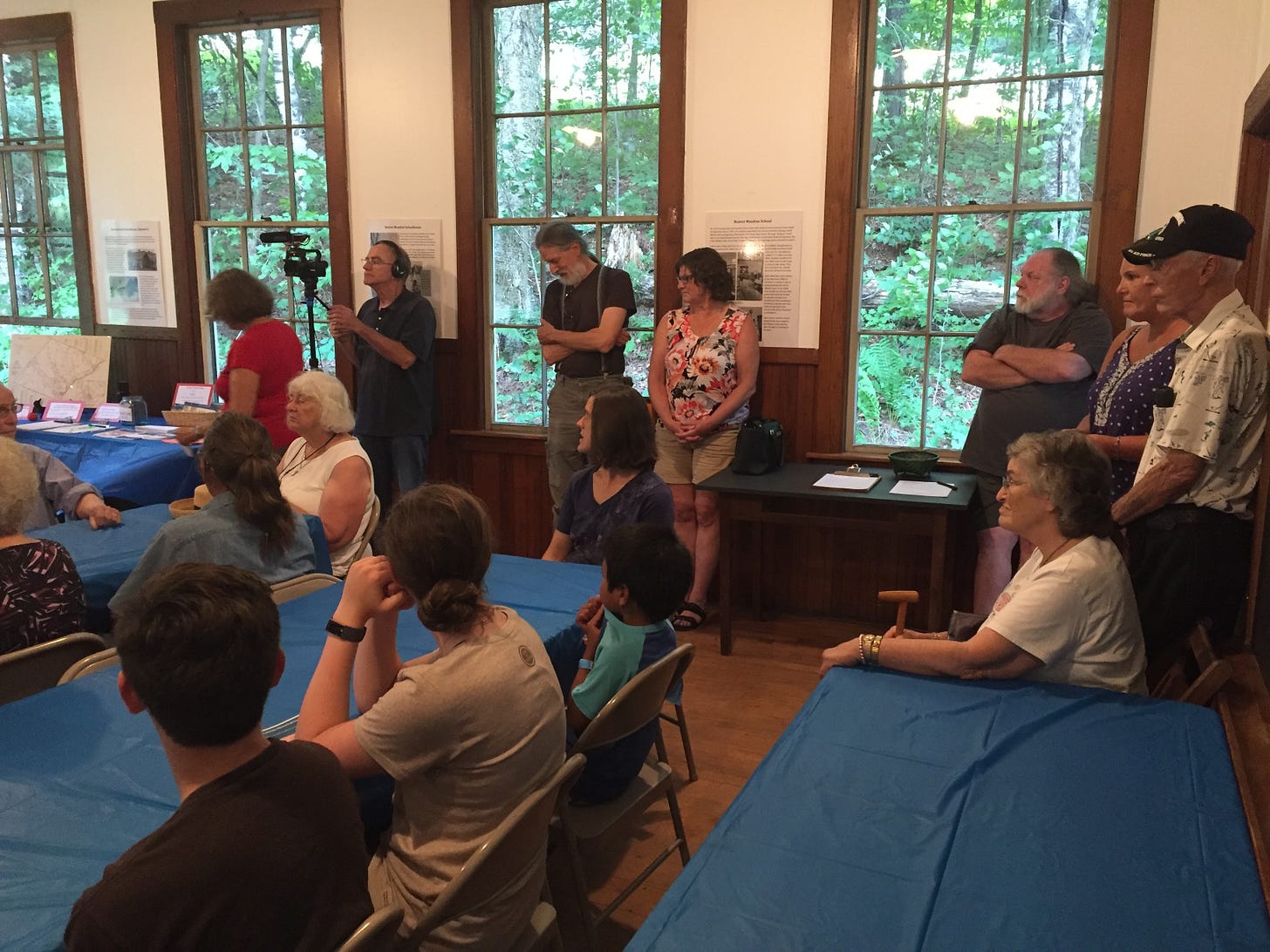 Crowds piled into the Beaver Meadow Schoolhouse to have some ice cream and test their spelling.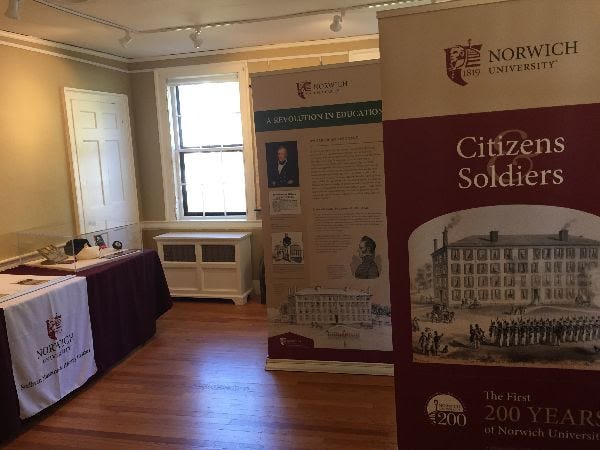 We commemorated Norwich University's 200th year. 
Download new self-guided walking tour about Norwich University
We cared for our collection--cataloging, cleaning, photographing, and archiving Norwich's past.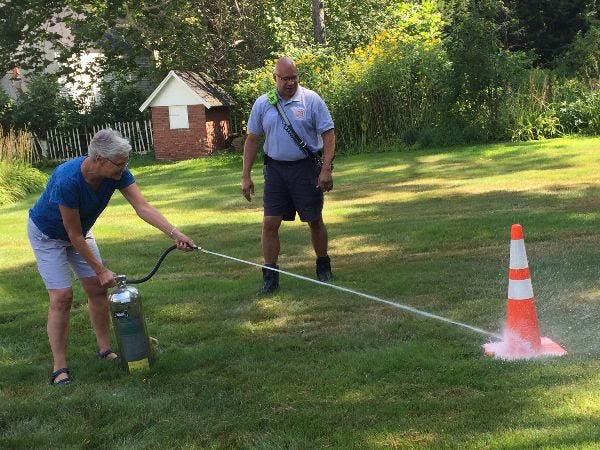 Our Board met with the Fire Chief for fire extinguisher training and disaster plan review.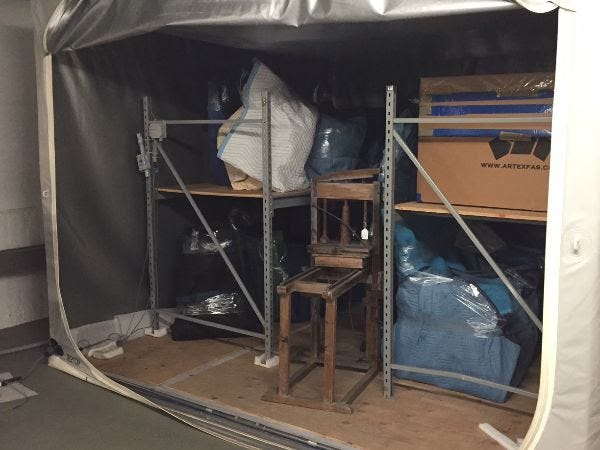 We took our historic printing press to Historic New England to be treated for powder post beetles.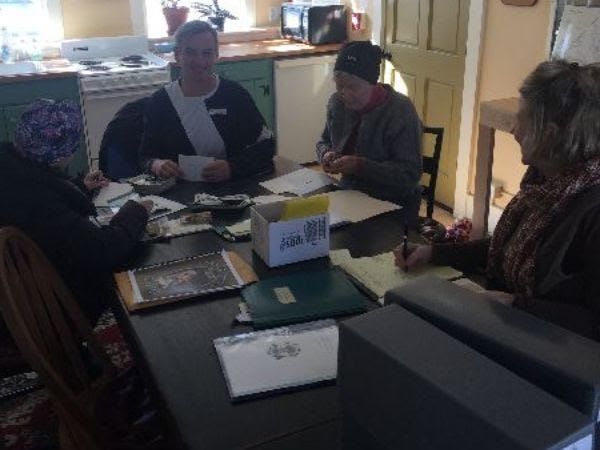 We began archiving the Norwich Christmas Pageant.
Thanks to a grant from the Norwich Women's Club, Kevin Hybels was able to digitize our collection of Norwich VHS oral history interviews.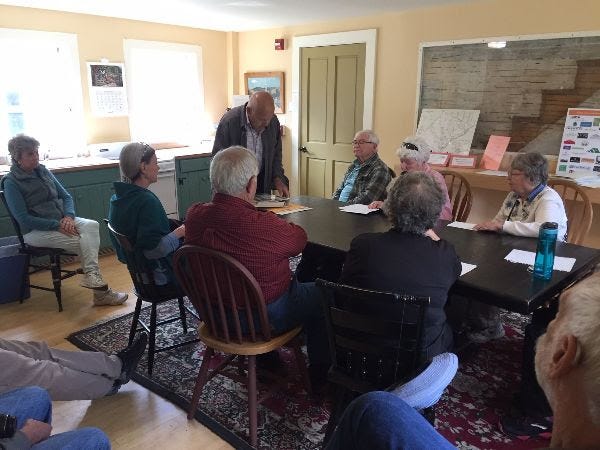 We hosted the Waterman family reunion with cousins from all over the country here to learn about their family's history.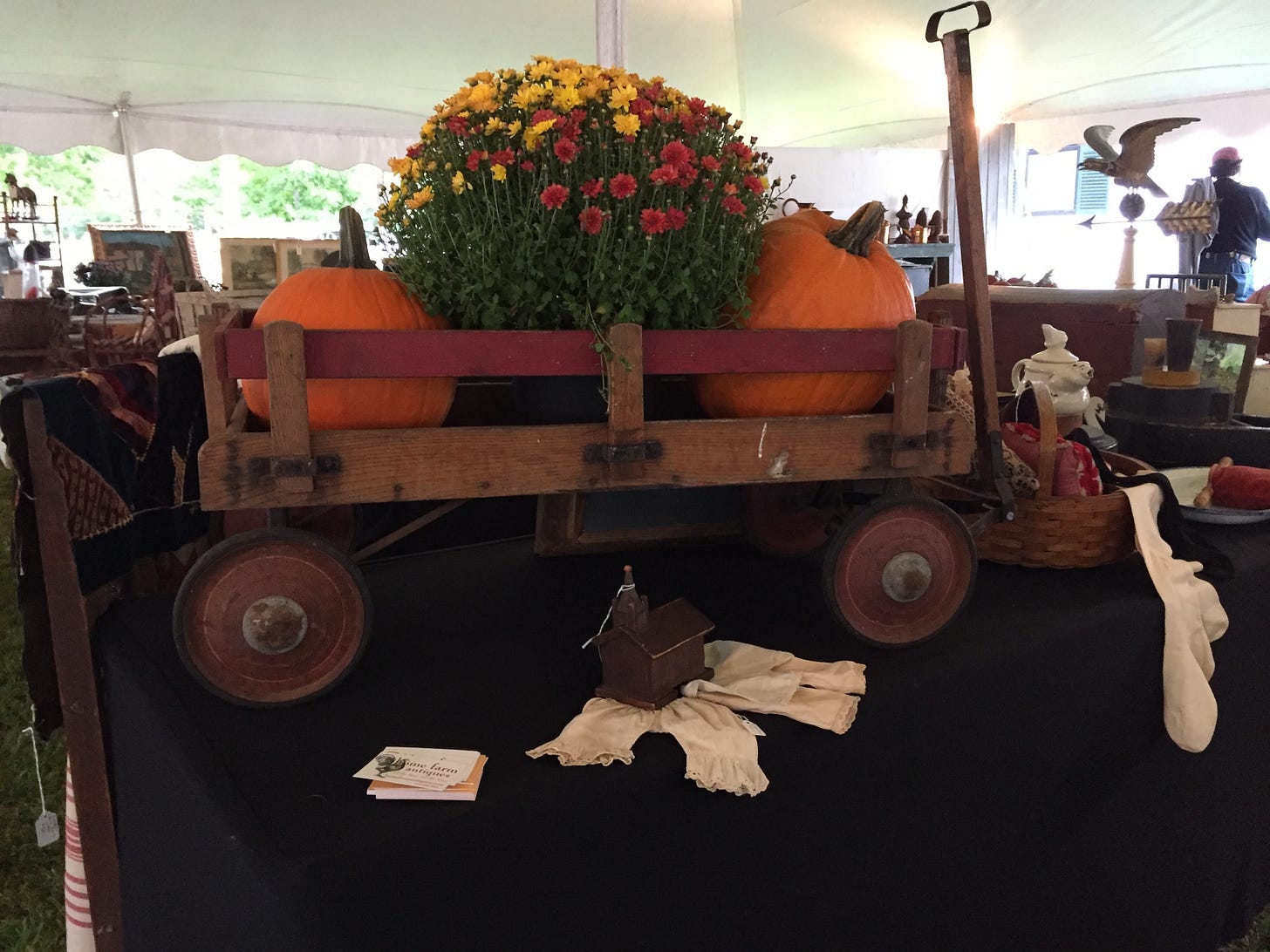 The Norwich Antiques Show, organized by Gail Torkelson and Liz Tuggle was a smashingly successful fundraiser.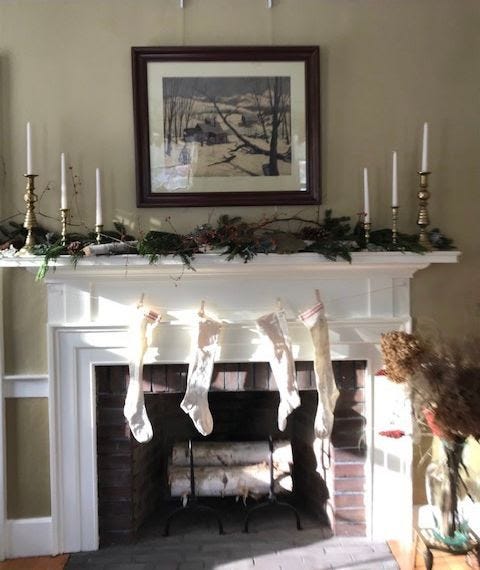 We welcomed friends and neighbors to the Lewis House for a holiday exhibit and open house.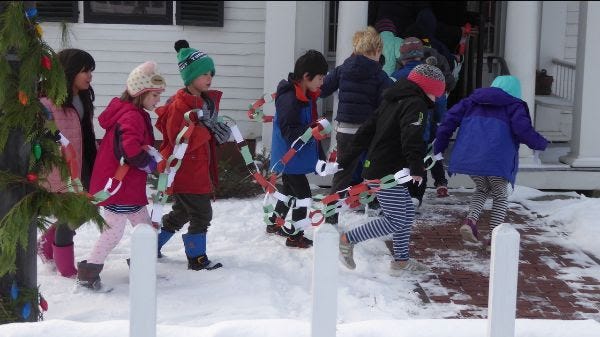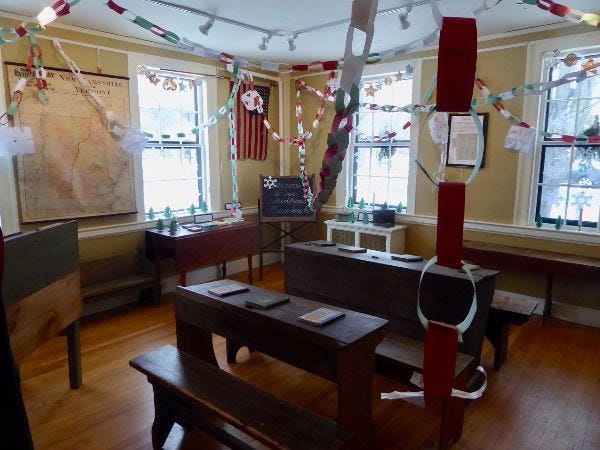 The Marion Cross 2nd Grade festooned our schoolroom with paper chains and snowflakes. We are grateful to the Norwich Lions Club for supporting all our education programs.
Thank you for joining us in 2019 and we look forward to seeing you in the New Year!
Support NHS with a Year-End Gift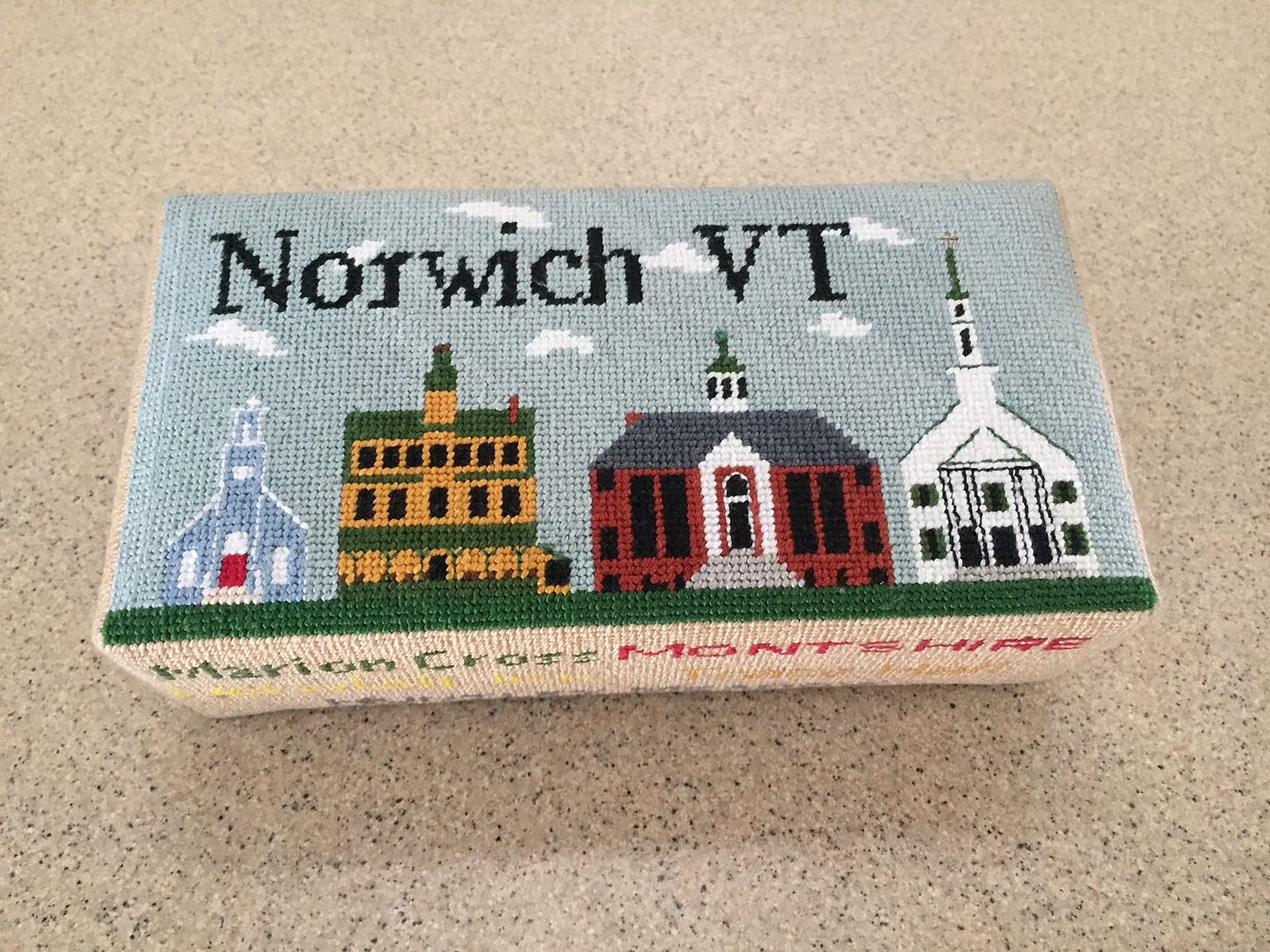 My Logo