Discover more from My Newsletter "about Norwich"
My stories are about people and events in Norwich and sometimes out and about the Upper Valley, The stories are meant to inspire and bring the community together. I will do my best to write positive stories and offer you some informative topics also.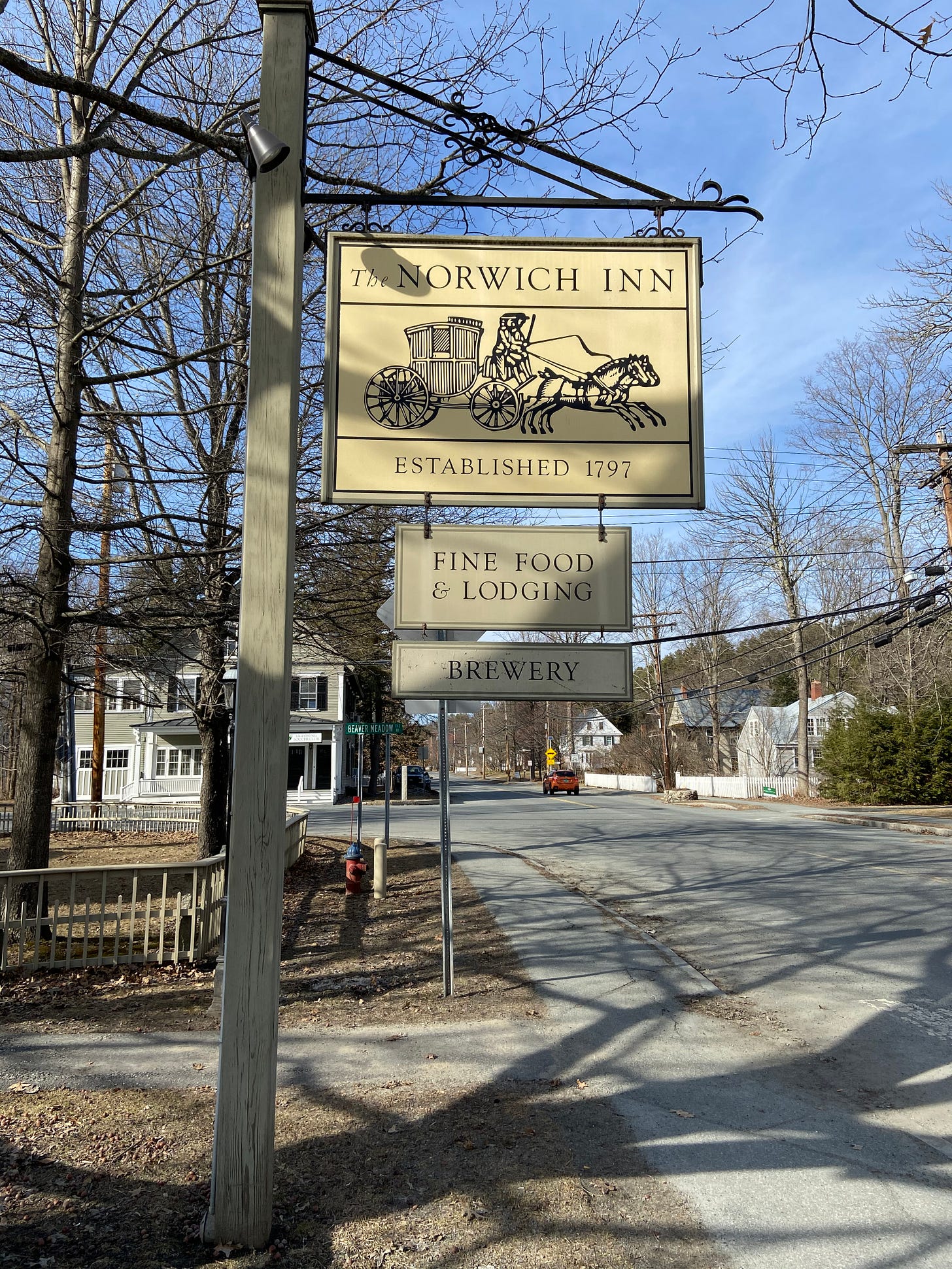 ---
The below announcement appeared in the Norwich List Serv and I checked in with them today to make sure the info was accurate. I need to air on the side of caution with all the ever changing info daily. They confirmed it so it's a go. Hope it helps you stay informed.
38. Jasper Murdock's Alehouse @ The Norwich Inn Closure
From: <dave@norwichinn.com>
Date: Mon, 16 Mar 2020 18:03:02 -0700

Friends and Valued Guests,

When the news of the coronavirus started to appear, we took additional steps to our normal cleaning and sanitizing regiment to ensure our staff and customers' safety.  We focused on offering take-out and curbside pickup. But as the situation progressed it became evident that the safest thing to do for our guests and our team members is to close our restaurant Jasper Murdock's Alehouse. This is effective immediately.

  Please know that a lot of time and thought went into this decision. We value our guests and enjoy every opportunity to serve you. We have been honored to be a place where people come to connect with friends and family, unwind and enjoy some great Vermont Food and Beverage.

Due to a State Mandate put into effect shortly after we arrived at this decision, we will be closed through April 6th, 2020.

  In the meantime, the Inn will remain open as a lodging destination and we will still have all of your favorite Jasper Murdock Ales and Whistling Pig Cheddar Cheese available for retail sale at the front desk.

Thank you for all of your support, we look forward to seeing you in the future.

From the Entire Team at The Norwich Inn