Discover more from My Newsletter "about Norwich"
My stories are about people and events in Norwich and sometimes out and about the Upper Valley, The stories are meant to inspire and bring the community together. I will do my best to write positive stories and offer you some informative topics also.
Norwich PD Monthly Minutes
For March/April 2020
Here are the monthly minutes of the Norwich PD for March/April 2020 that appeared also in today's List serv. Cover photo is courtesy of NPD.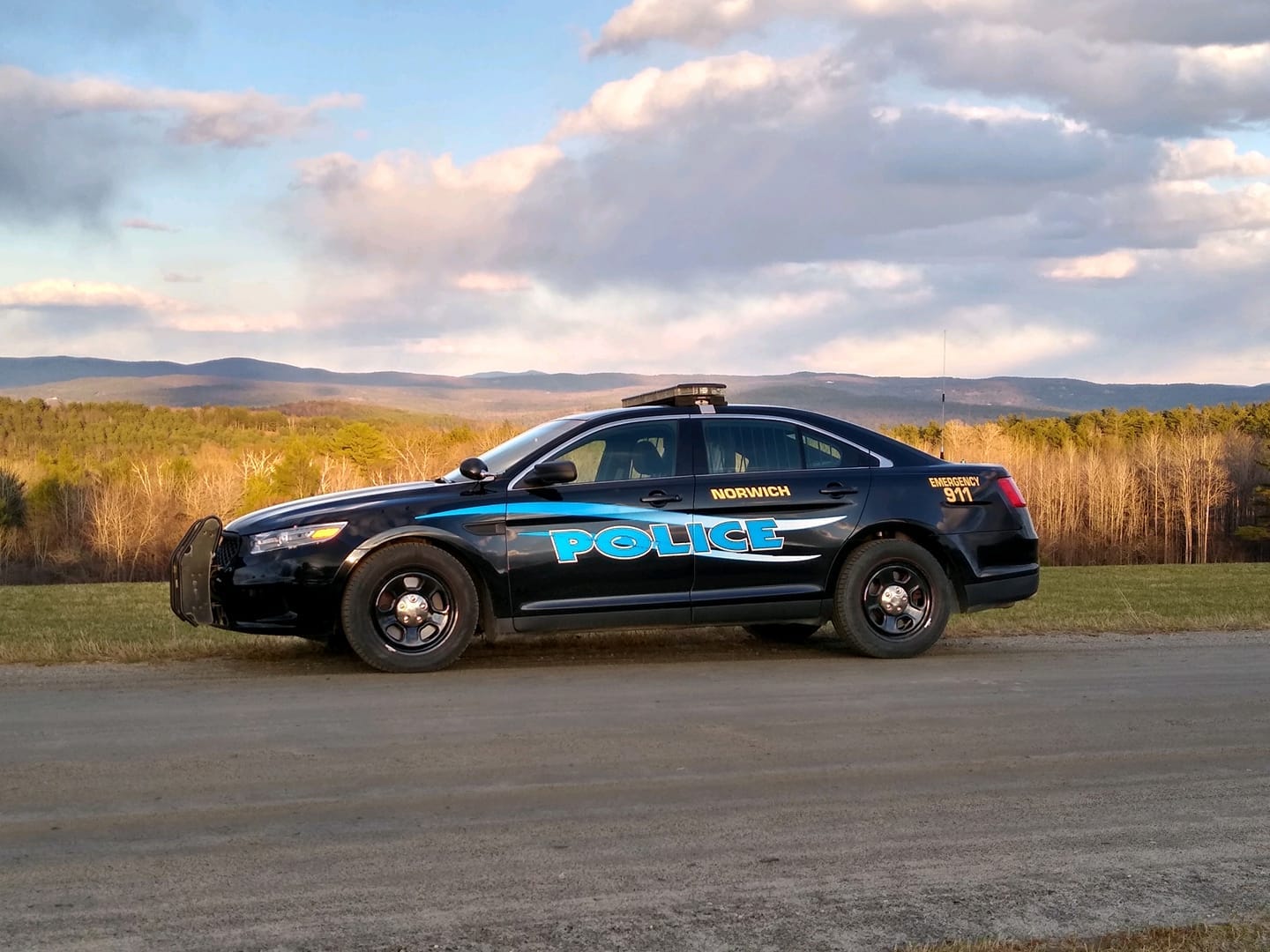 14. March / April 2020 Monthly Minutes - Norwich Police Department
From: "Frank, Jennifer" <Jennifer.Frank@vermont.gov>
Date: Mon, 11 May 2020 17:34:32 +0000

The Monthly Minutes for the Norwich Police Department have been posted.
Link:  https://drive.google.com/file/d/10s1Qb-EIfSnsXSSMkHRvU0ycm7TFOuLd/view?usp=sharing
Inside his issue: Highlights
A.  COVID-19
     1.  Reporting tool
     2.  PPE grants
     3.  NPD response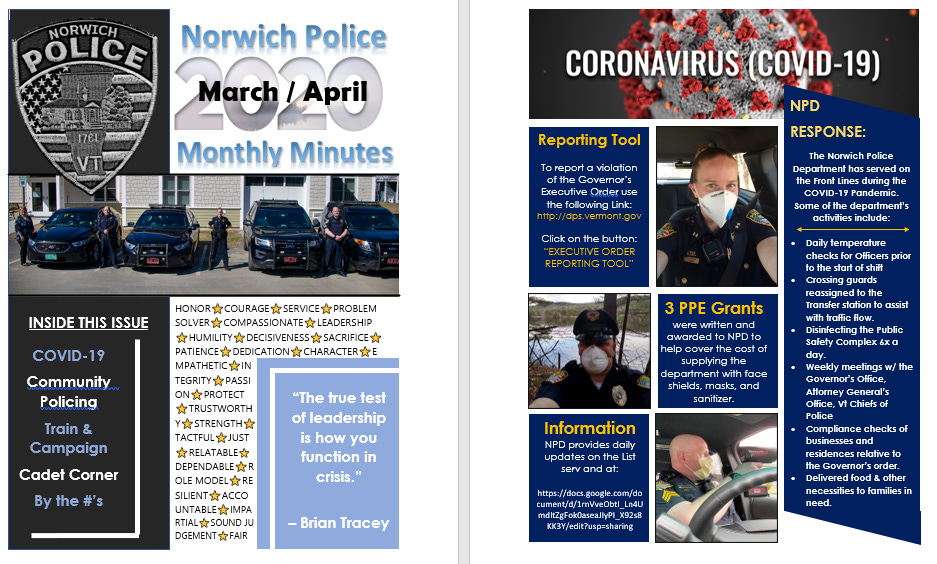 B.  Community Policing
  1.  Pen-Pal program
     2.  Drivers Ed Training
     3.  Digital Escape room
     4.  MCS school work deliveries
C.  Train and Campaign
     1.  Trainings
     2.  Child abuse prevention month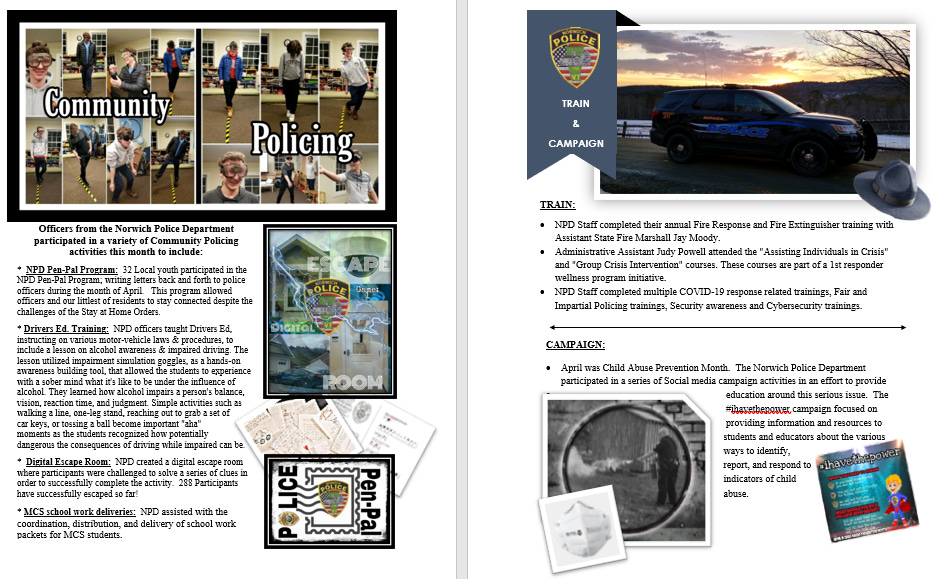 D.  Cadet Corner
1.  Traffic Assistance
     2.  Ride-A-Long
E.  By the #'s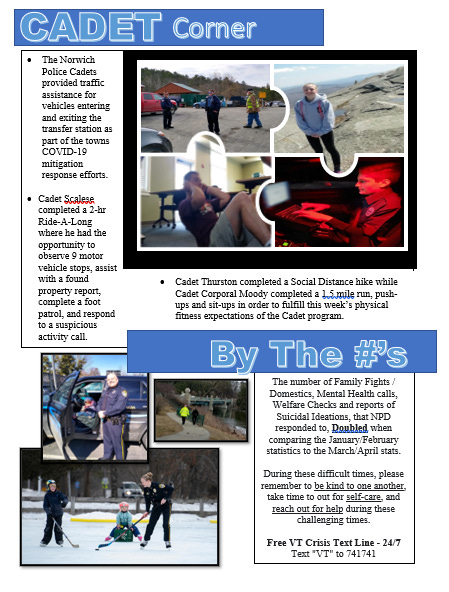 Chief J. Frank, Norwich, VT Police Department
10 Hazen Street / P.O. Box 311, Norwich, VT 05055
(802)649-1460 (Office), (802)649-1775 (Fax),Jennifer.Frank@Vermont.gov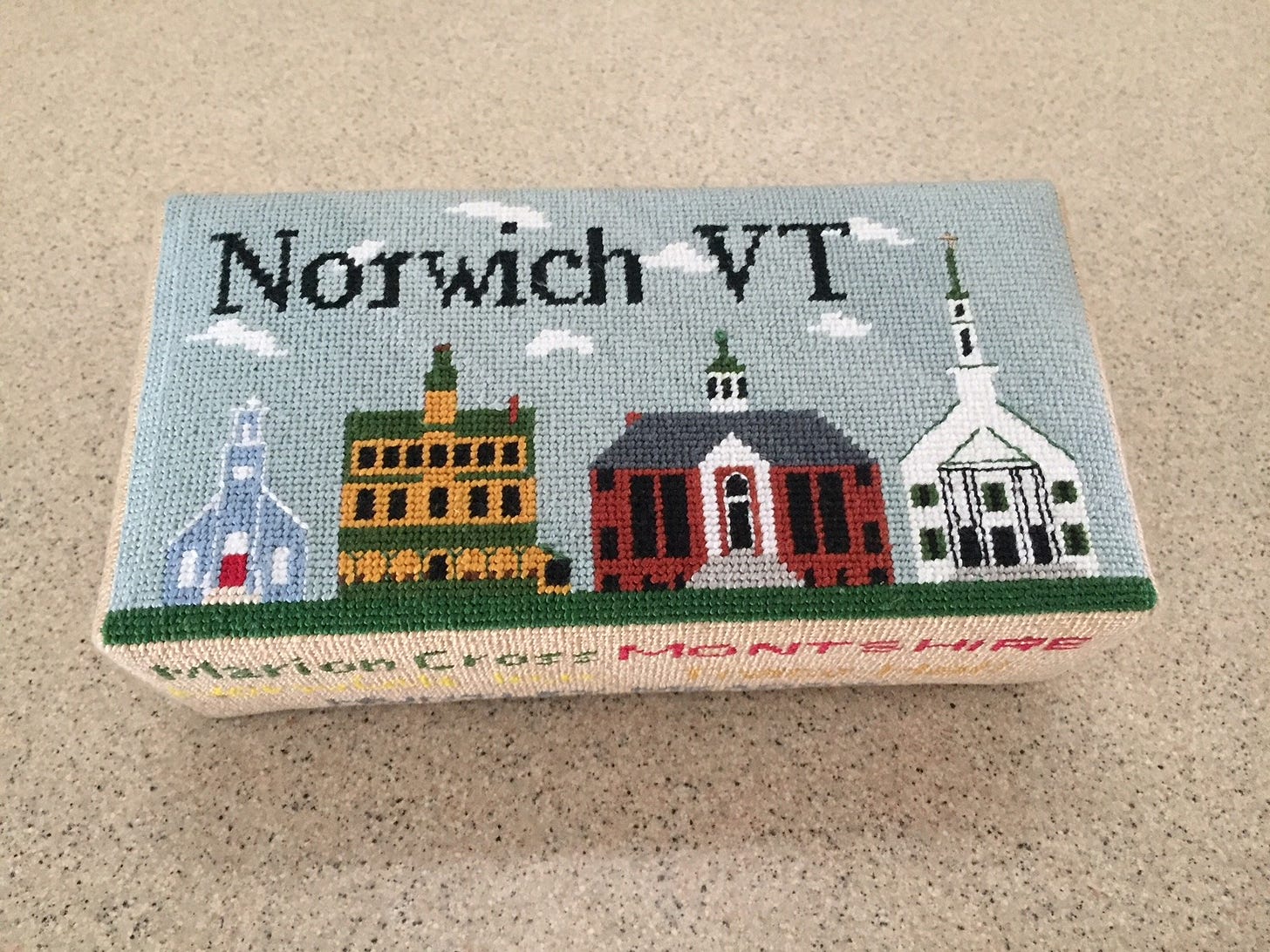 My Logo