Discover more from My Newsletter "about Norwich"
My stories are about people and events in Norwich and sometimes out and about the Upper Valley, The stories are meant to inspire and bring the community together. I will do my best to write positive stories and offer you some informative topics also.
Norwich Police and Fire are doing what!
"Mask"a rading and having a party and you are invited too!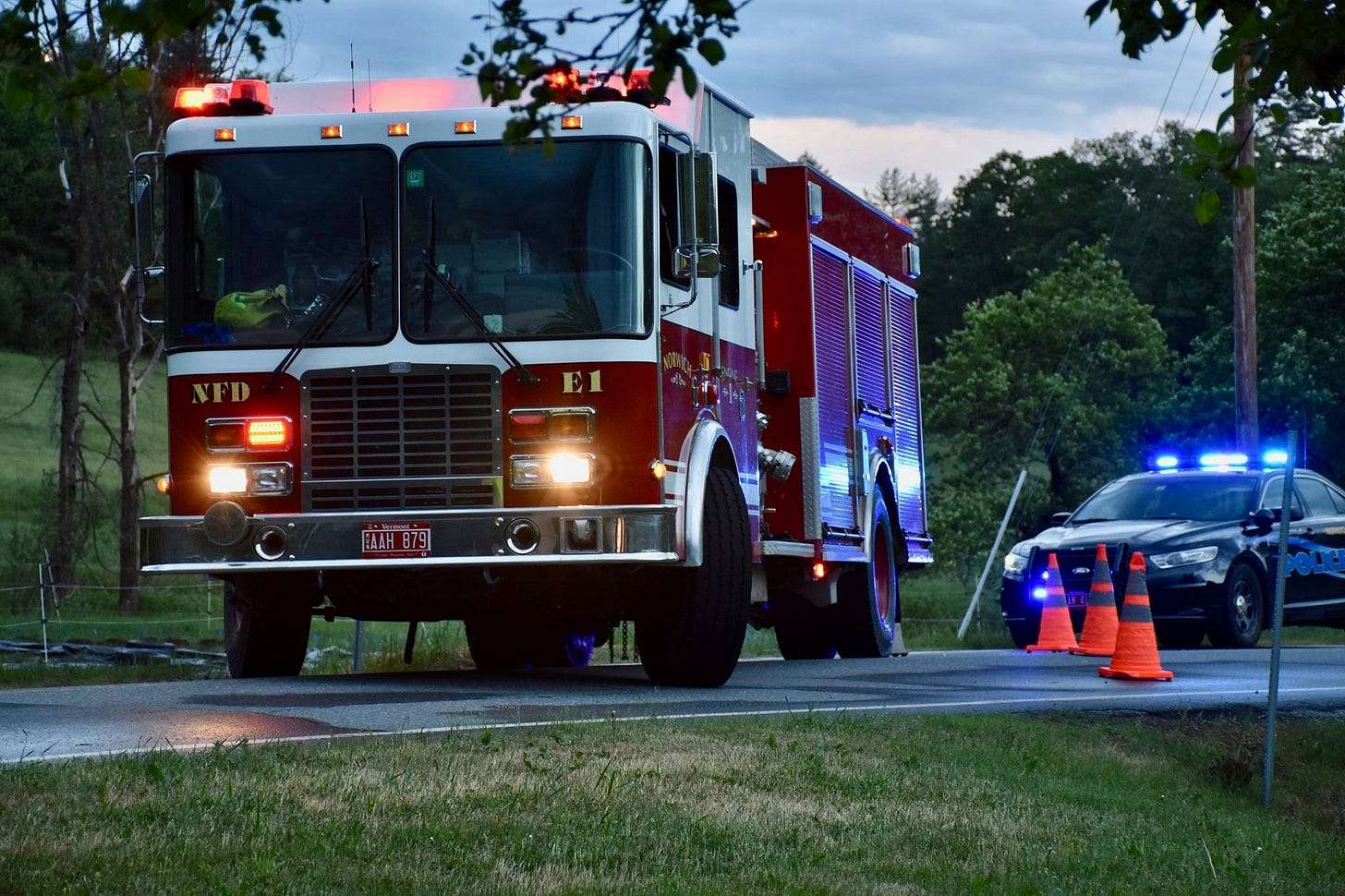 New cover photo courtesy of Norwich PD Facebook page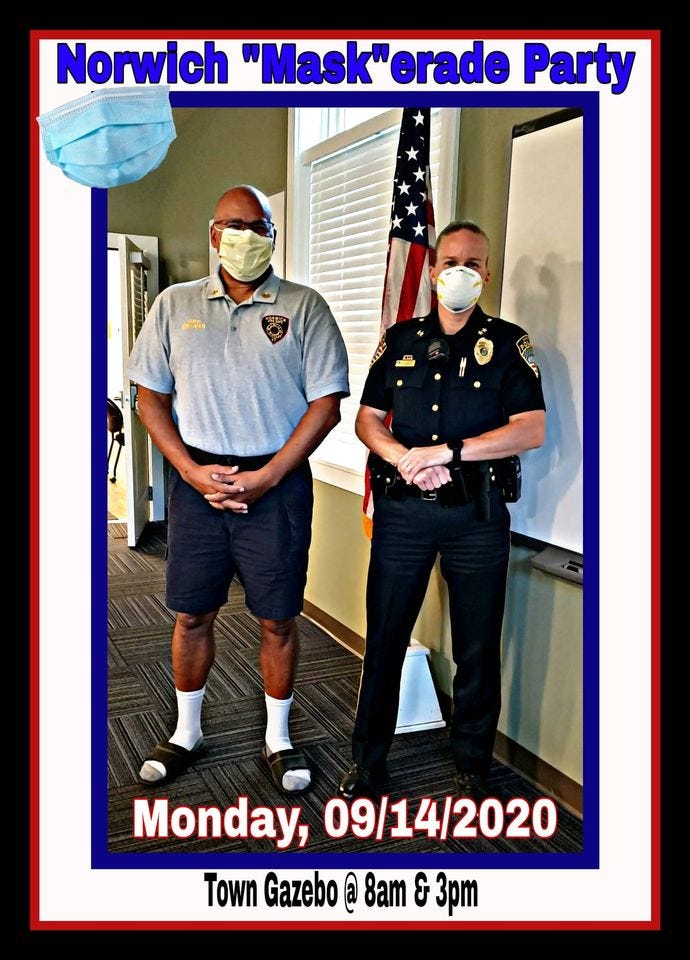 What are these two up to now?
The Norwich Police and Fire Departments invite you to a social distance "Mask"erade party being held at the Town Gazebo on Monday, 09/14/2020. The Police and Fire Departments will be handing out packages of cloth masks to Norwich residents obtained through a VT Emergency Management grant sponsored by the Town Managers office. Come line up at the social distance hash marks and receive your free package of masks!

DATE: Monday 09/14/2020
TIME: 8am-8:30a & 3pm-3:30p
LOCATION: Town Gazebo
COST: Free