Discover more from My Newsletter "about Norwich"
My stories are about people and events in Norwich and sometimes out and about the Upper Valley, The stories are meant to inspire and bring the community together. I will do my best to write positive stories and offer you some informative topics also.
Norwich Public Library has some news for you
And a nice You tube video from the Library director
Here is an update from the Norwich Library with some news you can hopefully use.
4. NPL curbside closed on Friday July 3 but expanding hours beginning July 6
From: Norwich Public Library <norwichlibraryvt@gmail.com>
Date: Thu, 2 Jul 2020 08:09:22 -0400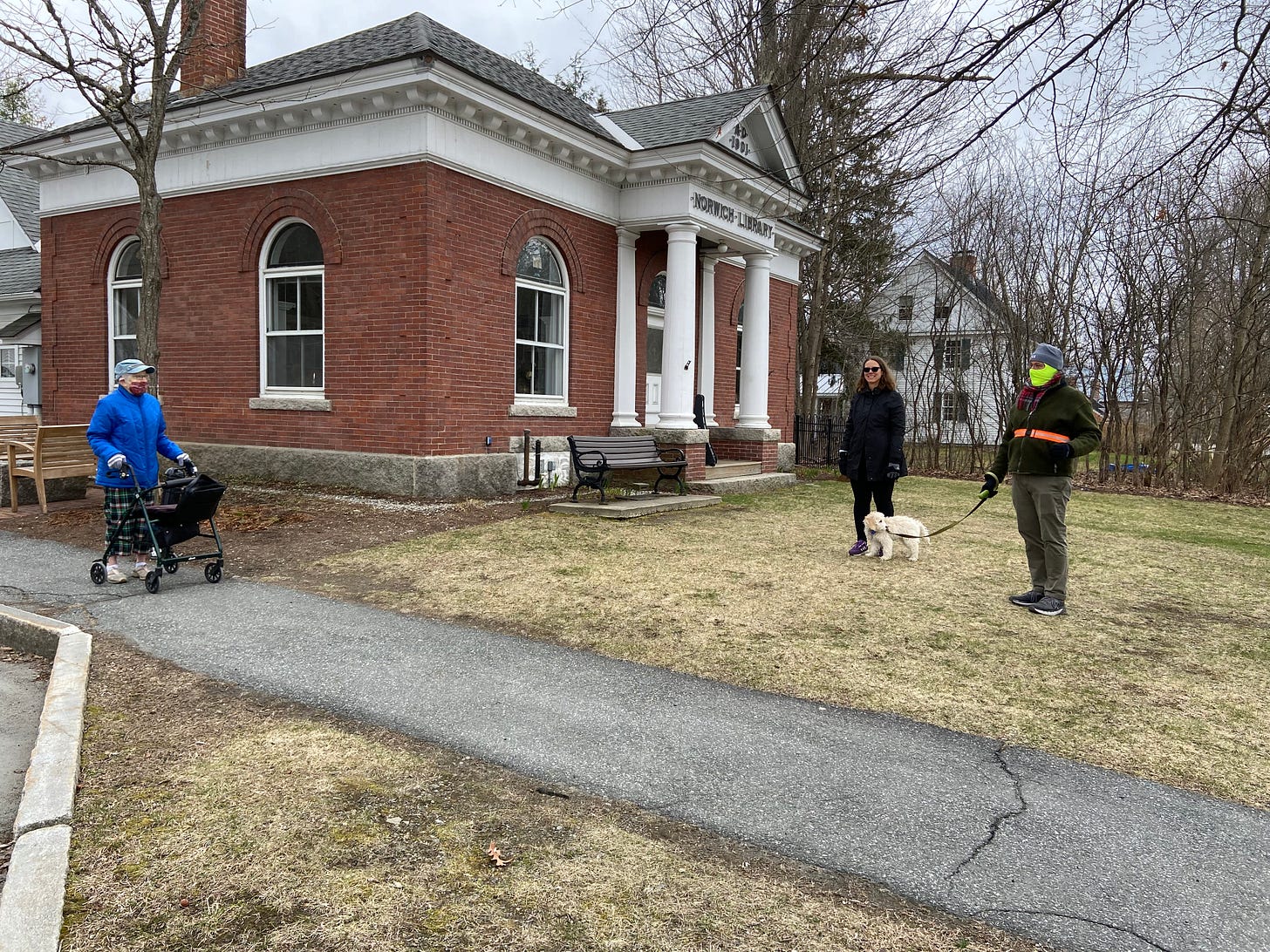 Norwich Public Library's curbside services will be closed this Friday, July
3, in observance of the holiday. However, beginning July 6, the library
will offer additional curbside pickup hours in the foyer on Wednesday
evening and on Sunday afternoons.
https://www.norwichlibrary.org/pickupservices/

Curbside pickup is available for nearly all physical items placed on hold.
We ask that folks place their hold using the library's online
catalog, koha. We can take hold requests by phone or email, but here are
some instructions to help with placing holds (this helps us out a lot!):
https://www.norwichlibrary.org/placeahold/

Librarians pull material from shelves frequently. Beginning July 6, when
your hold is ready you will receive an automated message from the library's
koha system. Previously patrons received an email or phone call from a
librarian, but we have now made adjustments so we can use the koha system.

NPL Director Lucinda Walker sends greetings and information regarding
phased opening in this video: https://www.youtube.com/watch?v=6zGCWXYD-5k