Discover more from My Newsletter "about Norwich"
My stories are about people and events in Norwich and sometimes out and about the Upper Valley, The stories are meant to inspire and bring the community together. I will do my best to write positive stories and offer you some informative topics also.
Norwich Public Library offers a pick up service
Beginning on Wednesday, March 18, 2020
Check out the latest update from the Norwich Public Library regarding services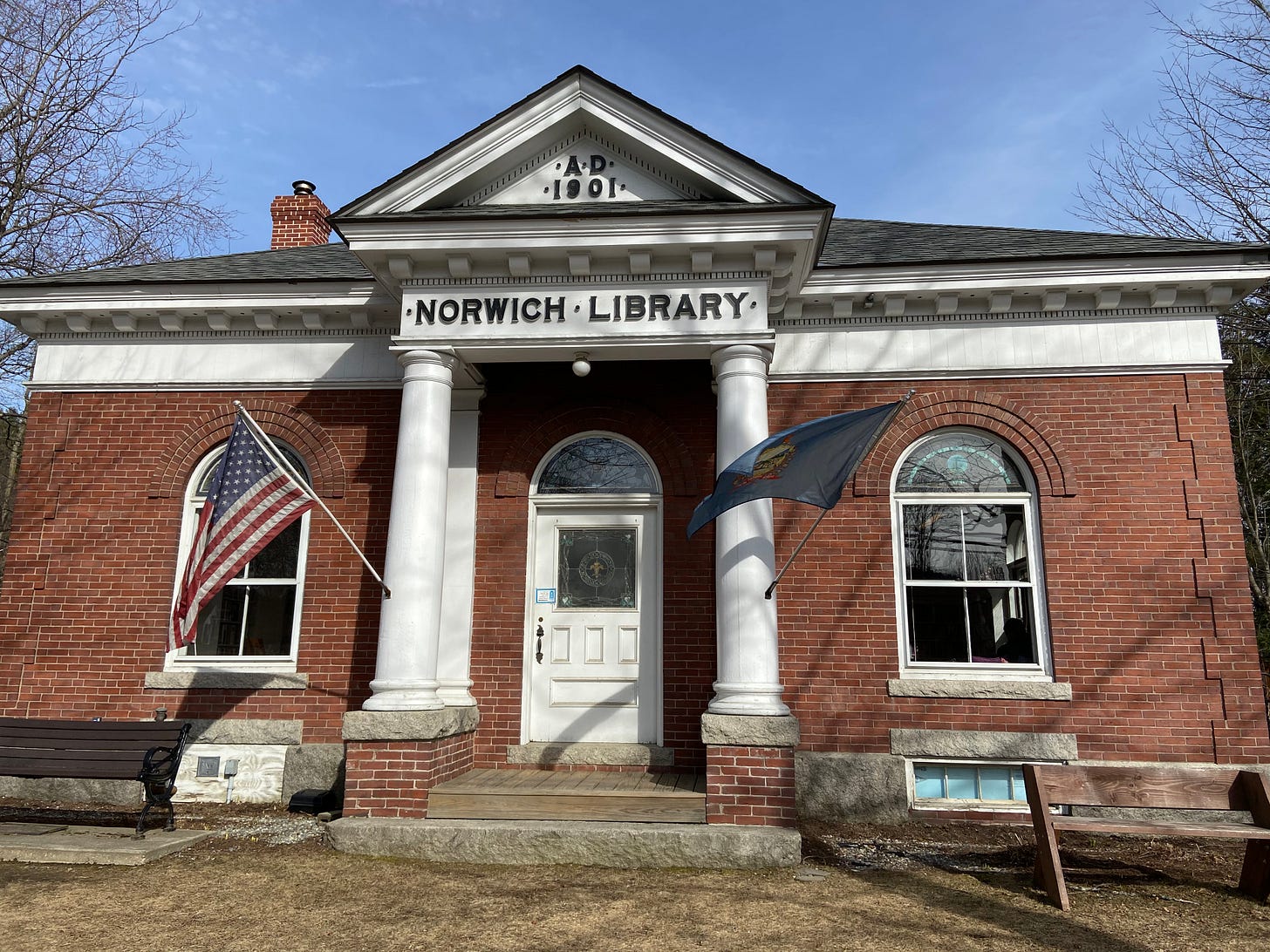 NPL to offer pickup services
Norwich Public Library temporarily closed to the public beginning Tuesday, March 17. Community absence from the library and other public spaces is to mitigate the spread of the coronavirus, and to act in social solidarity with public health officials working to find answers. 
Beginning on Wednesday, March 18, the Norwich Public Library will make books, DVDs, audiobooks, and magazines available for foyer pickup. On Mondays, Wednesdays, and Fridays between the hours of noon and 4:00 p.m., NPL and OneCard library cardholders will be able to pick up items they place on hold in the library's foyer entrance. 
We ask patrons to place their hold requests using the library's online catalog by 10 a.m. the day they would like to pick the material up. If you have not yet set up your online account, we can offer assistance and explain how to place holds over the phone during staffed hours. We will take hold requests by email and phone to the extent possible, but encourage use of the online catalog for optimum efficiency. 
Librarians will pull materials from shelves during the mornings of Monday, Wednesday, and Friday. Holds placed after 10 a.m. on a pickup day will be fulfilled the next available pickup day.
Email and phone notifications will continue to be sent when an item is available for pickup. During this time, an email notification alert should signal that your items are available for pickup at the next available foyer pick-up period on Monday, Wednesday, or Friday. 
We thank you for your patience as we work to implement this new system, and welcome your feedback and questions. We are mindful that we will need to make adjustments to this system as more directives are provided from public health authorities, and appreciate your flexibility in advance.
For more of the nitty-gritty, please visit our our website dedicated to frequently asked questions.
We are thankful for you, Norwich!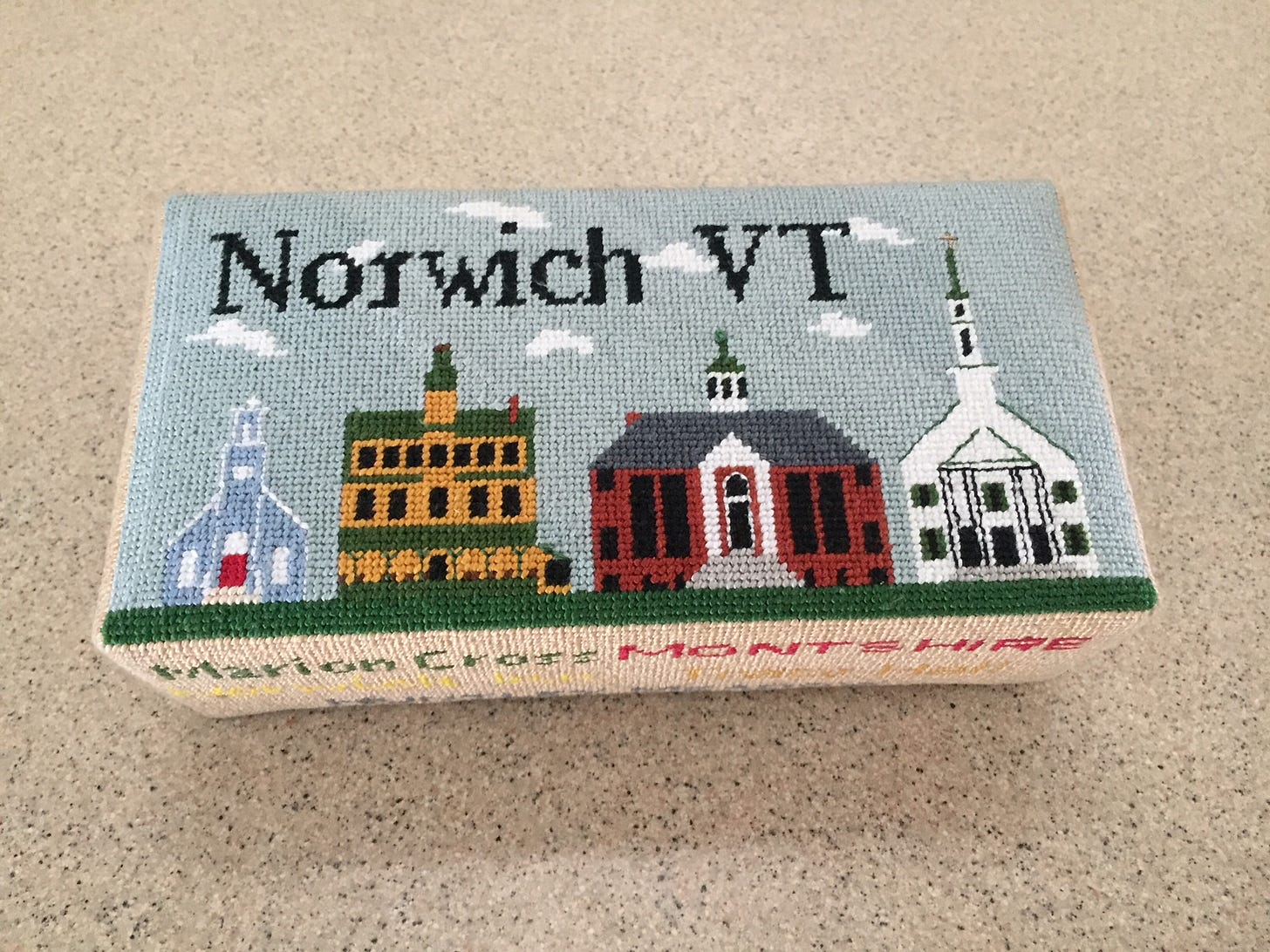 My logo, Please join the ranks of free subscribers