Discover more from My Newsletter "about Norwich"
My stories are about people and events in Norwich and sometimes out and about the Upper Valley, The stories are meant to inspire and bring the community together. I will do my best to write positive stories and offer you some informative topics also.
Norwich Public Library will temporarily close to the public on March 17
We will update you often to keep you informed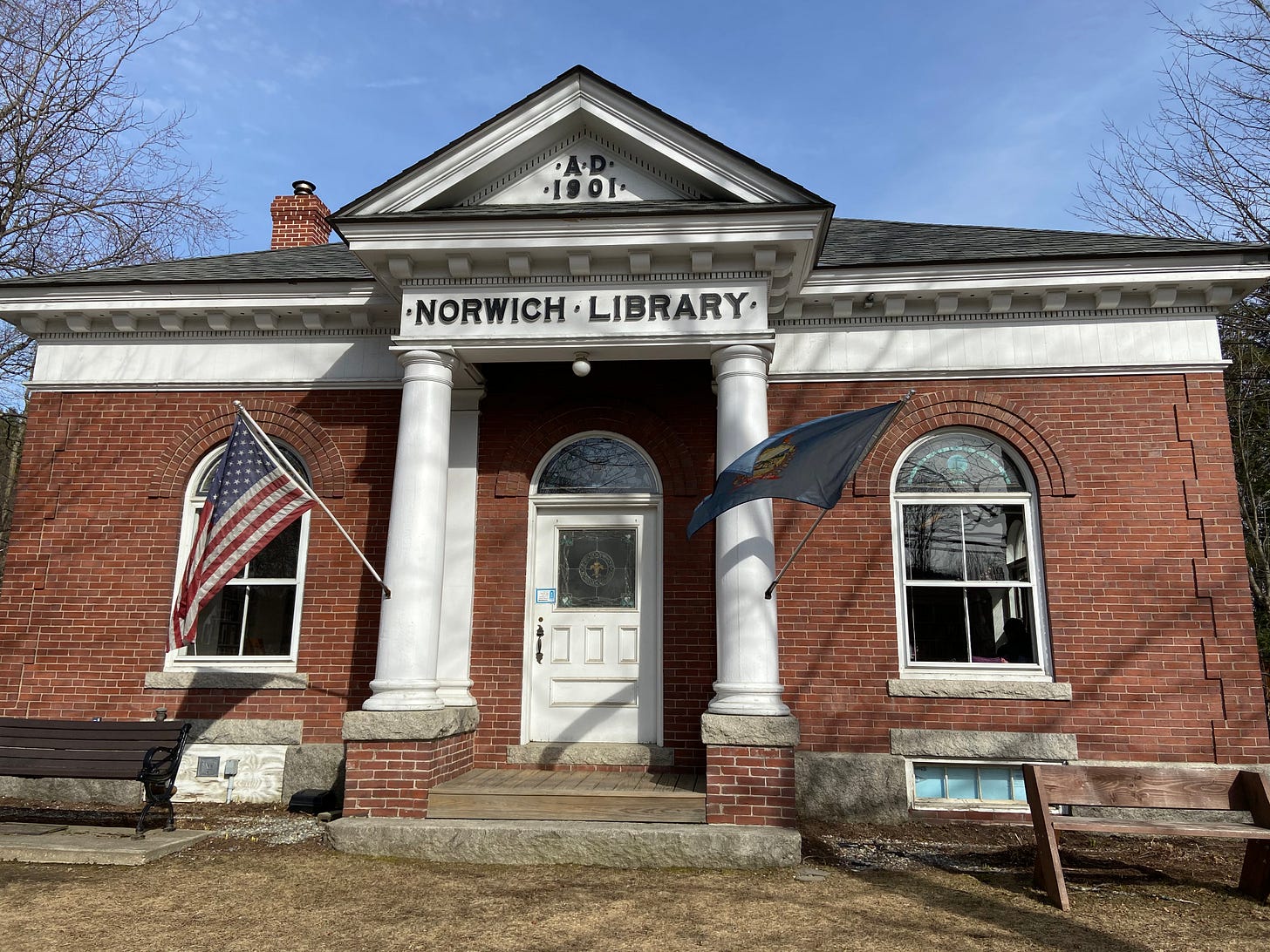 To our community,
In the interest of protecting the well-being of our Norwich community, and following information from state and federal public health authorities regarding the mitigation of the spread of the novel Coronavirus, the Norwich Public Library will temporarily close to the public beginning Tuesday, March 17. This was a difficult decision to make. We value our role as a gathering space for Norwich, but remaining open is not in the best interest of our community at this time, especially for the most vulnerable among us. We will remain open on Monday, March 16 through normal hours (1-8 p.m.) 
We believe that libraries are partners in promoting a healthy community. At NPL we will work creatively to leverage our resources to support patron needs during this period of social distancing. We remain a source for trusted information and a provider of research databases, streaming video, and e-Audio and e-Books. We will continue to provide high-quality reference services from book recommendations to community resources.  
At this time, it is our intention to continue to staff the library to the extent possible and we hope to make physical resources available during the closure in some way. We are also looking at ways to make additional material available online. As we make headway on these initiatives, we will be back in touch via our website, social media, and the listserv. In the meantime, we appreciate your cooperation and understanding as we do our part to support the health and safety of our community.
Thank you,
Lucinda and the NPL Staff