Discover more from My Newsletter "about Norwich"
My stories are about people and events in Norwich and sometimes out and about the Upper Valley, The stories are meant to inspire and bring the community together. I will do my best to write positive stories and offer you some informative topics also.
Norwich Transfer Station now accepting more items, Your tax bill deadline date, A COVID-19 update, and yes some Music too!
All to try to keep you informed
There were several items of interest this morning and I thought it would be nice to share them with you just in case you missed them.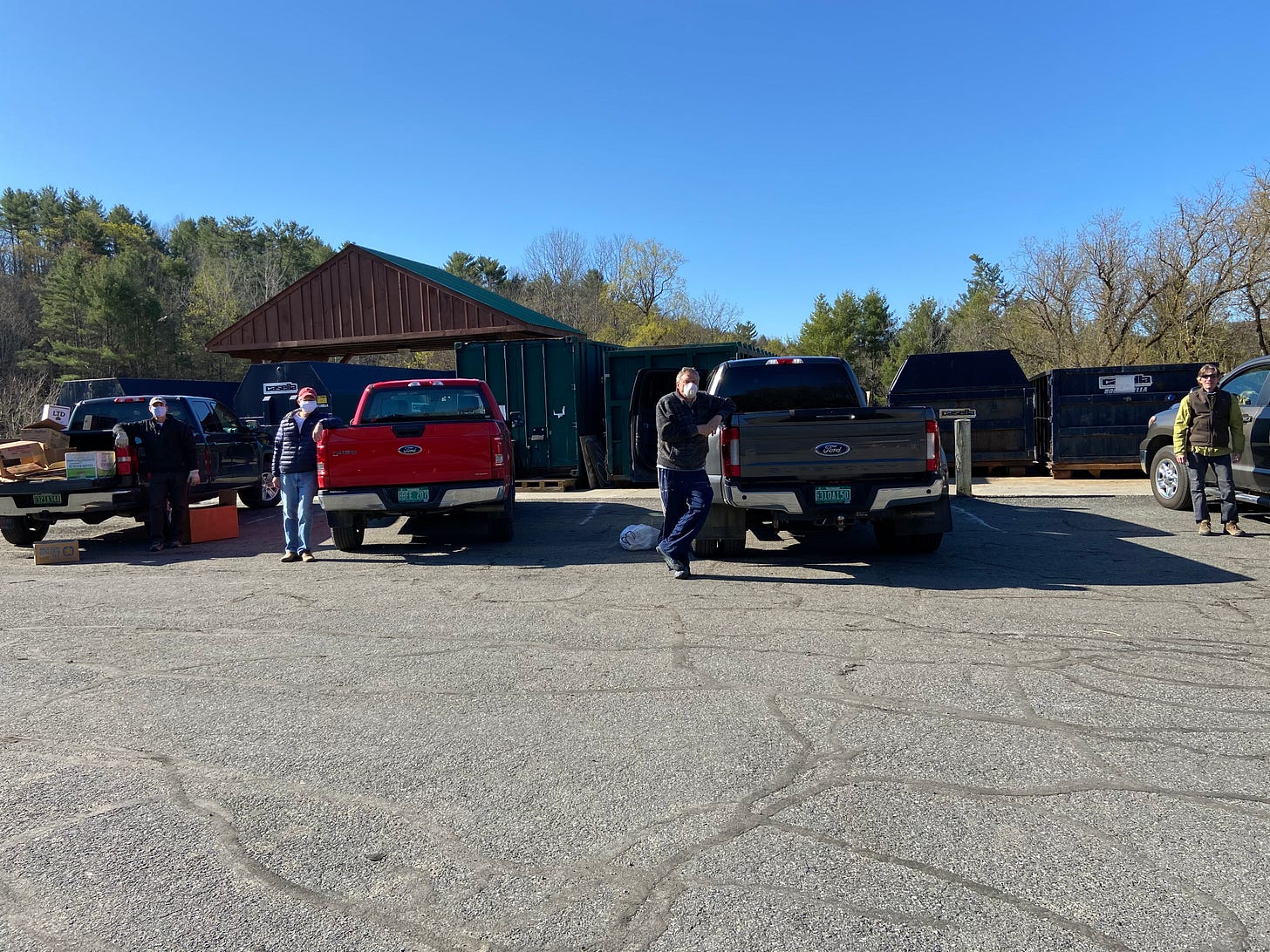 I have included a photo that I took on a recent visit to demonstrate proper parking so as to maximize space and keep social distancing guidelines.
12. Norwich Transfer Station
From: "Herbert Durfee" <hdurfee@norwich.vt.us>
Date: Fri, 14 Aug 2020 08:19:49 -0700

Beginning tomorrow (Saturday, August 15, 2020), the Transfer Station will return to collecting all items of waste and recycling. However, the car limit rule of 6 cars and the need to wear a mask remain in effect. Also, the "Plough Share" and the "Library" will continue to remain closed, until further notice.  Herb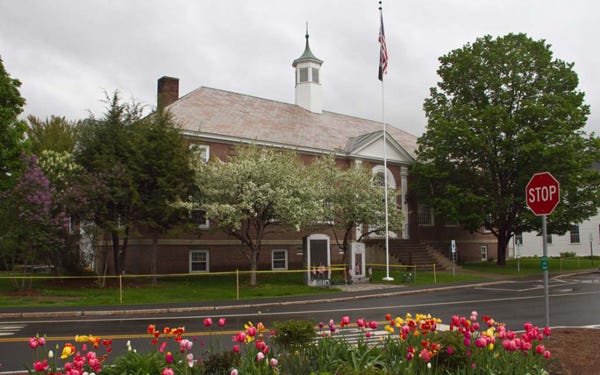 And now some deadline information on your taxes.
11. Norwich Tax Bill - 1st Installment Deadline
From: "Herbert Durfee" <hdurfee@norwich.vt.us>
Date: Fri, 14 Aug 2020 08:02:10 -0700

Norwich Taxpayers, please remember that the deadline for the 1st Tax Installment is Wednesday, August 26, 2020, NOT Friday, August 14. Enjoy the weekend!

Another important update to keep you in the know provided by our Police department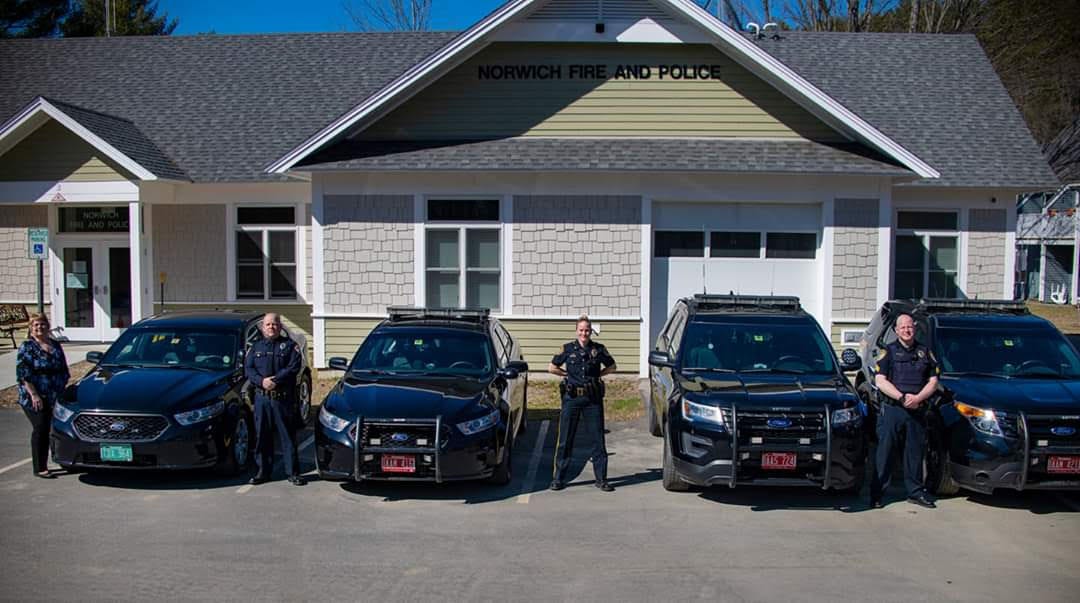 25. COVID-19 update
From: "Frank, Jennifer" <Jennifer.Frank@vermont.gov>
Date: Fri, 14 Aug 2020 22:19:10 +0000

1. Current COVID-19 status in VT:
- Positive COVID-19 Test results: 1,501
- Patients Currently Hospitalized: 2
- Hospitalized Under Investigation: 11
- Total People Recovered: 1,21
- Deaths attributed to COVID-19: 58
- Tests administered for COVID-19: 107,417
- People being monitored for COVID-19: 943
- People who have completed monitoring for COVID-19: 6,399

2. Gov. Scott extended the State of Emergency through 09/15/20. As part of the executive order, cities and towns will also have the ability to enact some further limits at the local level. Municipalities that choose to do so may lower the limit on the size of gatherings and limit hours for the sale of alcohol, meaning they could set a curfew for bars and clubs.

3. As case rates of COVID-19 infection increase across most of the country, travel exposure is becoming more prevalent, leading to increased risk of virus transmission, especially as students are returning to college campuses.

4. Regional Report:
- The United States, Canada, and Mexico agreed to extend limits on non-essential travel at their shared borders through September 21. The ban, which does not cover trade or travel by air, was first imposed in March and has been extended several times.
- Georgia: At least 289 students and staff from the Cherokee County School District, near Atlanta, were quarantined after multiple students and teachers tested positive for the coronavirus during the first week of school.
- ND, WY, and AL are joining VA in launching contact tracing applications for smart phones.
- CDC reported 5,228,81 (+52,779) COVID-19 U.S. cases and 166,317 (+1,169) domestic fatalities.
- WHO reported 20,730,456 cases and 751,154 deaths worldwide.

Chief Jennifer Frank, Norwich, VT Police
10 Hazen Street / P.O. Box 311, Norwich, VT
(802)649-1460 (Office), (802)649-1775 (Fax)
Jennifer.Frank@Vermont.gov
(Sent via mobile device)
Now that you have received some news of the day , why not kick back and listen to some music. I have included a couple of Chad Finer's videos to choose from. I am sorry to say that you missed out on the Friday night pop corn at the Nuggett theater, however there is always next week.

15. LOCAL MUSIC - HUNGRYTOWN at the Unitarian-Universalist Congregation in Norwich, Vermont on November 22, 2019 - DAILY TUNES during the time of COVID
From: Chad <chad.finer@gmail.com>
Date: Fri, 14 Aug 2020 12:23:10 -0400

HUNGRYTOWN - at the Unitarian-Universalist Congregation Coffeehouse in
Norwich on November 22, 2019
Musicians: Rebecca Hall and Ken Anderson
≈≈≈≈≈≈≈≈≈≈≈≈≈≈≈≈≈≈≈≈≈≈≈≈≈≈≈≈≈≈≈≈≈≈≈≈≈≈≈≈≈≈≈≈≈≈≈≈≈≈≈≈≈≈≈≈≈≈≈≈≈≈≈≈≈≈≈≈≈≈≈≈≈≈≈≈≈≈≈≈≈≈≈≈≈≈≈≈
There will be more music tomorrow
BE SAFE AND BE WELL ALL

Chad Finer


16. LOCAL MUSIC - TOM PIROZZOLI at the Anonymous Coffeehouse in Lebanon, New Hampshire on February 14, 2020 - DAILY TUINE
From: Chad <chad.finer@gmail.com>
Date: Tue, 11 Aug 2020 14:15:26 -0400

TOM PIROZZOLI sang one of his tunes at the Anonymous Coffeehouse in Lebanon
on February 14, 2020
≈≈≈≈≈≈≈≈≈≈≈≈≈≈≈≈≈≈≈≈≈≈≈≈≈≈≈≈≈≈≈≈≈≈≈≈≈≈≈≈≈≈≈≈≈≈≈≈≈≈≈≈≈≈≈≈≈≈≈≈≈≈≈≈≈≈≈≈≈≈≈≈≈≈≈≈≈≈≈≈≈≈≈≈≈≈
More Music Tomorrow
BE SAFE AND WELL EVERYONE
'
Chad Finer