Discover more from My Newsletter "about Norwich"
My stories are about people and events in Norwich and sometimes out and about the Upper Valley, The stories are meant to inspire and bring the community together. I will do my best to write positive stories and offer you some informative topics also.
Oh No, Not Again
Who are They?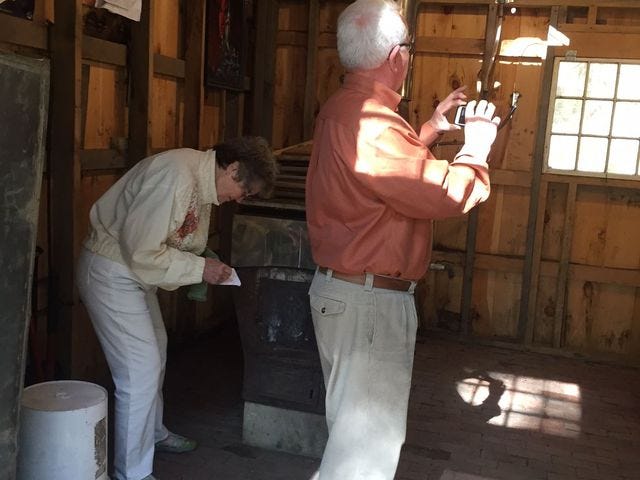 This has got to stop!
Please follow the photo's and the trail to see if you can figure out what is going on here.
Please also refer to the two previous stories on Canada's Worst Nightmare for clues.
The written part of the story is at the end of the photo's for a reason, and soon you will know why.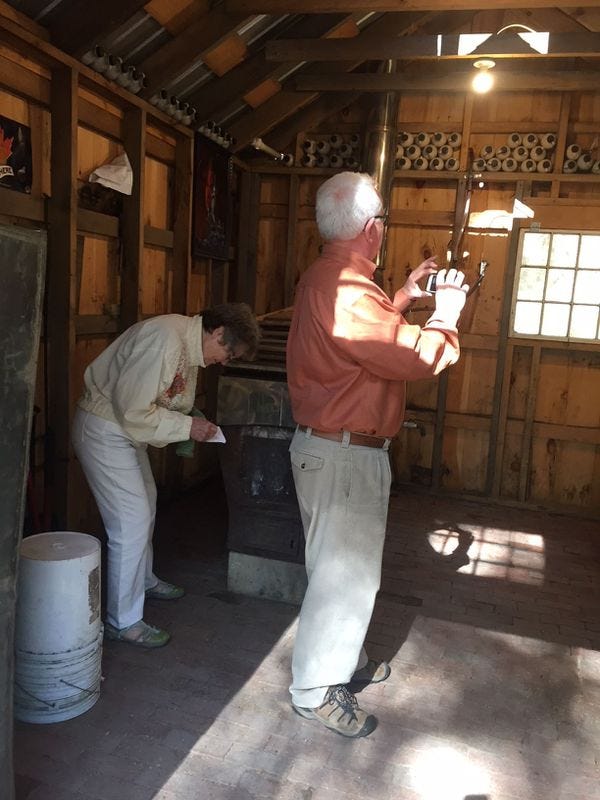 They are really busy taking it all in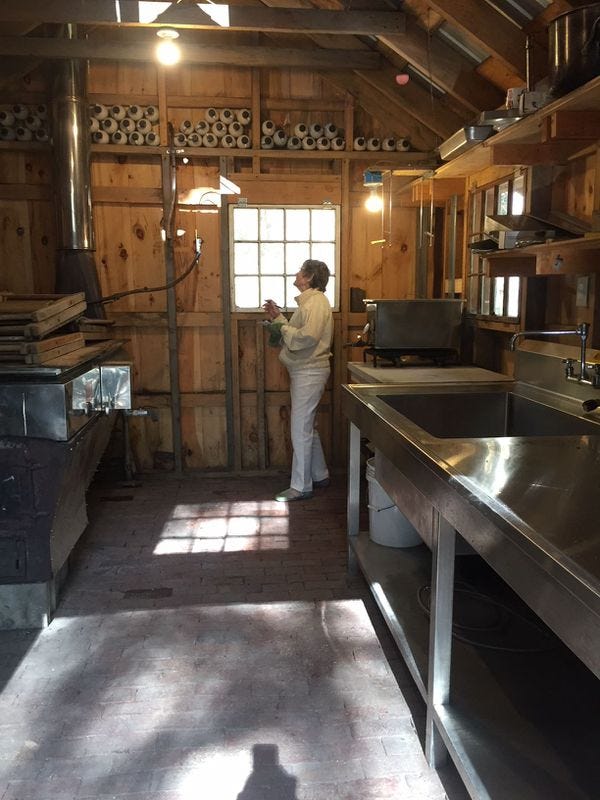 She knows exactly what she is looking for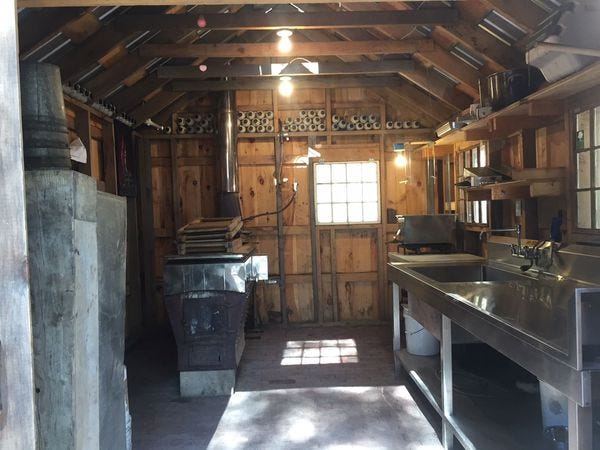 Where did they go?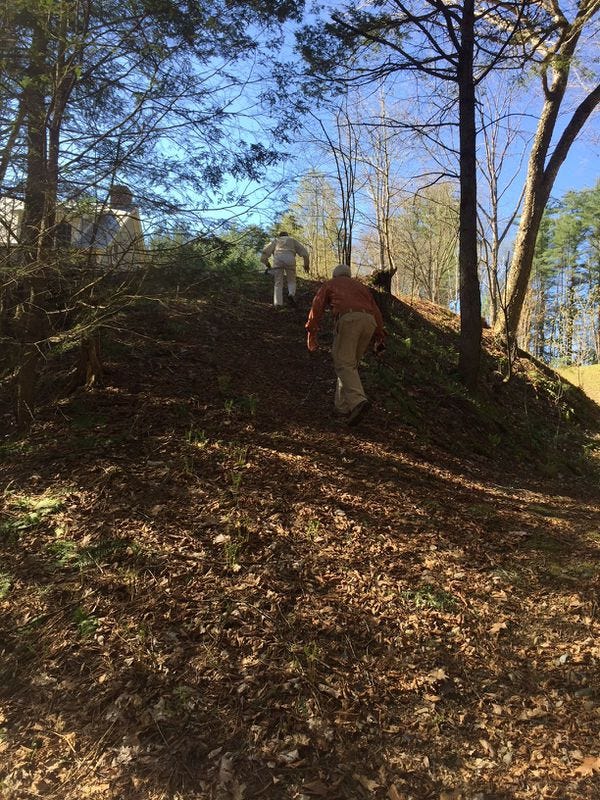 I heard something rustling among the leaves and went out to take a look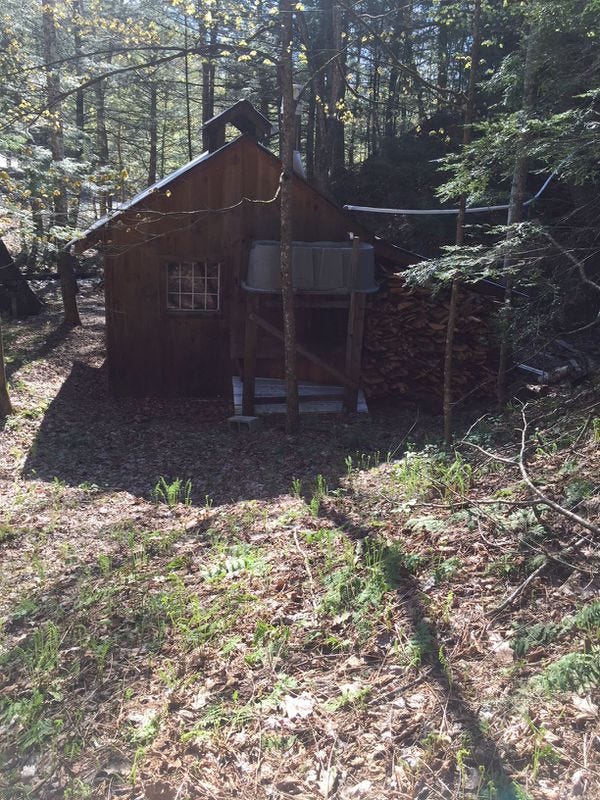 I found another shack but no sign of anyone here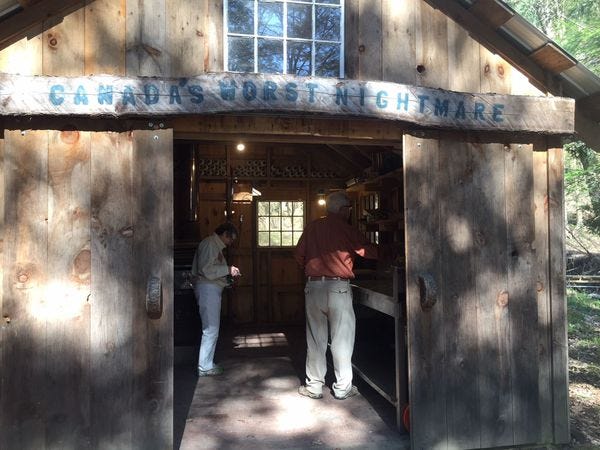 Here they are again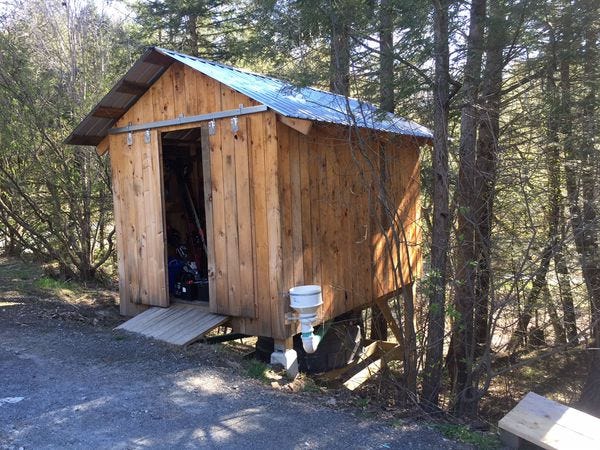 They really liked this set-up (Not sure why)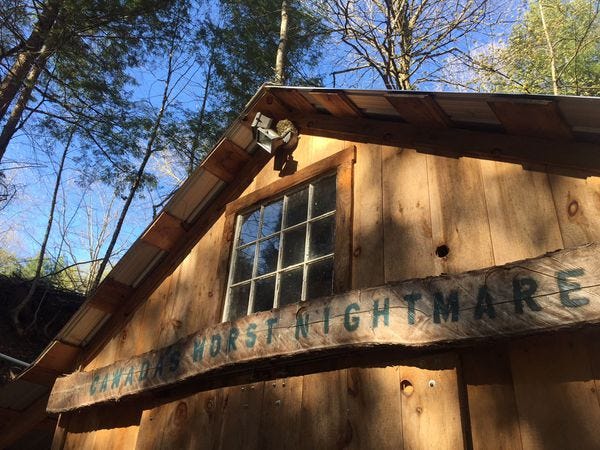 This place is tranquil and calm once more ( They must be gone)
And now for the rest of the  story
Martin Scanlan approached me to say that his parents were going to be visiting the area for a week or so and asked if I could show them a sugar shack operation or two. I said I would be happy to and immediately contacted the owner of Canada's Worst Nightmare Sugar shack right here in the woods of Norwich. He granted me permission. Here is the reason why they wanted to tour the sugar shacks.
Ed and Sheila Scanlan built a sugar shack around 15 years ago in a remote area in the Upper Peninsula of Michigan, north of Wisconsin, at a family property on Perch Lake. Tragically, the shack burned to the ground this spring resulting from an accident during the first boil of the season. Thankfully, no one was injured in this event. 
I contacted Ed and Sheila and took them to the location, and when I mentioned Canada's Worst Nightmare, They chuckled and told me there cabin was located just south of Canada, less than an hour from Lake Superior. I then got the idea to weave them into my "Canada's Worst Nightmare" story
(with their permission of course).  
Here is a paragraph or two from their e-mail to me.
"It was very helpful having you show us the sugar shack, as well as hearing your stories and meeting you. Relevant to "Canada's worst Nightmare," our cabin is located just south of Canada, less than an hour from Lake Superior. This might be of interest in connecting the details, or in continuing the story. Yes, indeed we were taking detailed notes, to see just how safely and securely the process can be done successfully going forward."
"In addition, we gathered data from several other sugar houses in the Norwich-Hanover area, to bring valuable information back to Wisconsin for a re-build.  Thank You for the tour and take care until we see you again in Norwich."
I was so relieved to hear the rest of the story, for I thought all along that the Inspectors from Canada were back here in Vermont snooping around for trade secrets etc.
Please check the other 2 Canada's Worst Nightmare stories for all the details.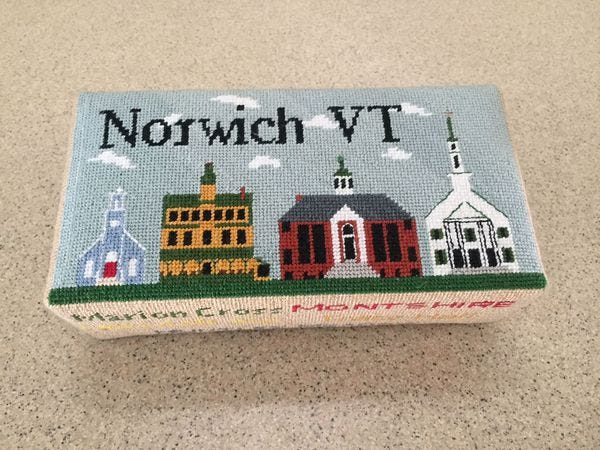 My "About Norwich" Logo