Discover more from My Newsletter "about Norwich"
My stories are about people and events in Norwich and sometimes out and about the Upper Valley, The stories are meant to inspire and bring the community together. I will do my best to write positive stories and offer you some informative topics also.
On my way Gnome
I stopped to smell the flowers and see the chicks.
I stopped to smell the flowers and see the chicks
As a follow-up to my previous story called there is no place like Gnome, I decided to stop by Tucks Clucks and see what all the chirping was about.
This place is hopping with activity and there is never a dull moment around here.
I spoke to the owner and asked if I could take some photos for this story.
He said sure and then told me  jokingly to grab a paint brush and join him on the Scaffolding , an offer that I graciously declined. You will see why later in the story as it was really high up there.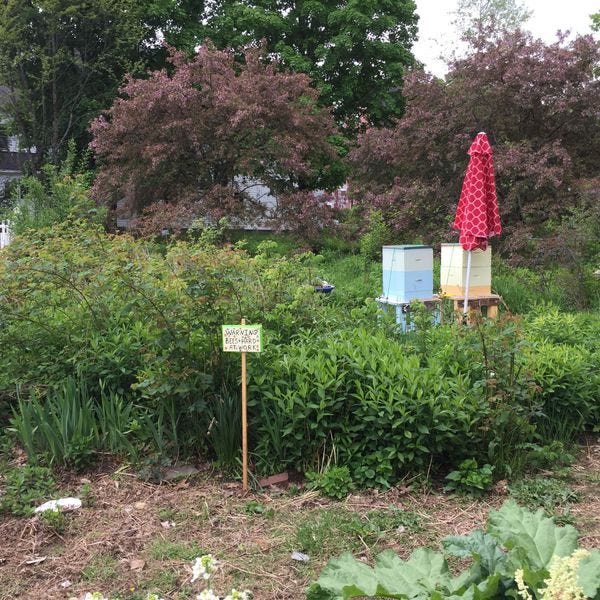 Lot's of nice flowers and some pollinators hanging around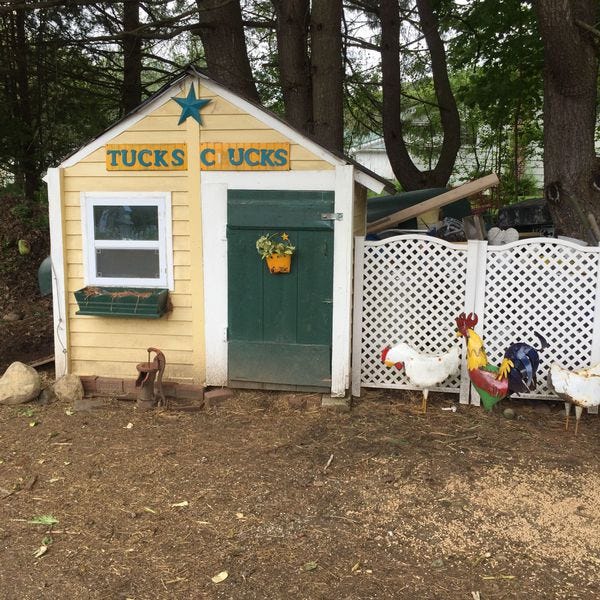 All kinds of activity at the Tuck's Clucks residence  (Looks like the "L" is missing again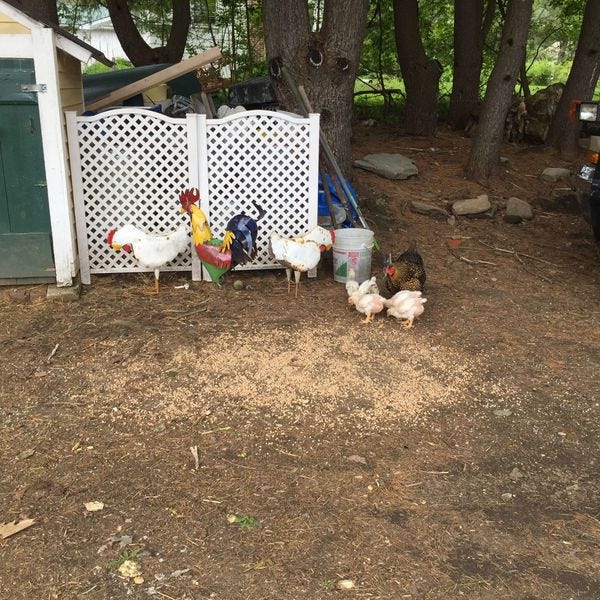 Looks like some baby chicks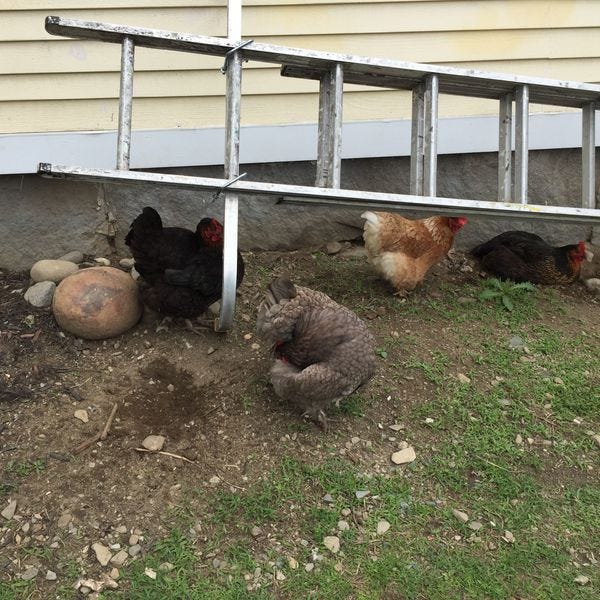 Here a Chick, There a Chick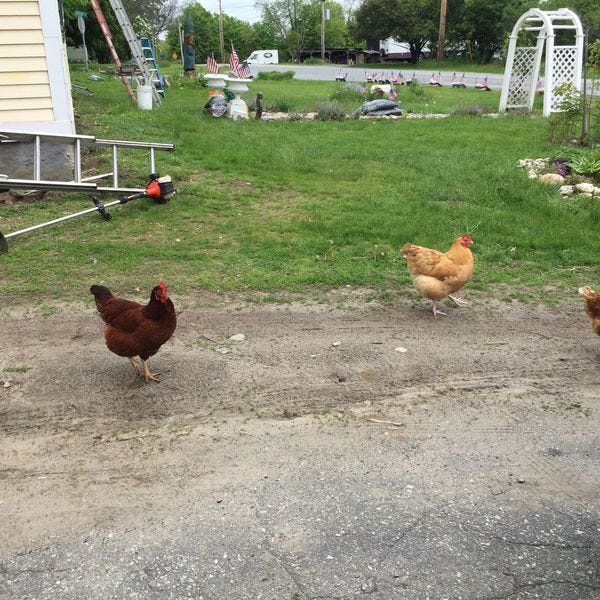 They rule the roost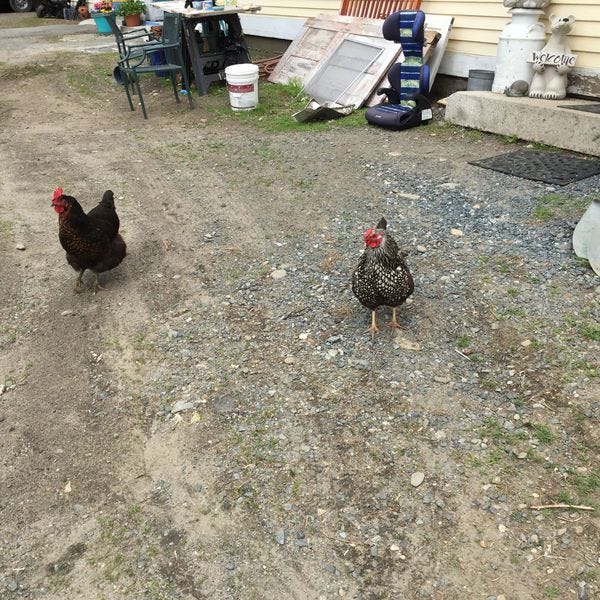 And more here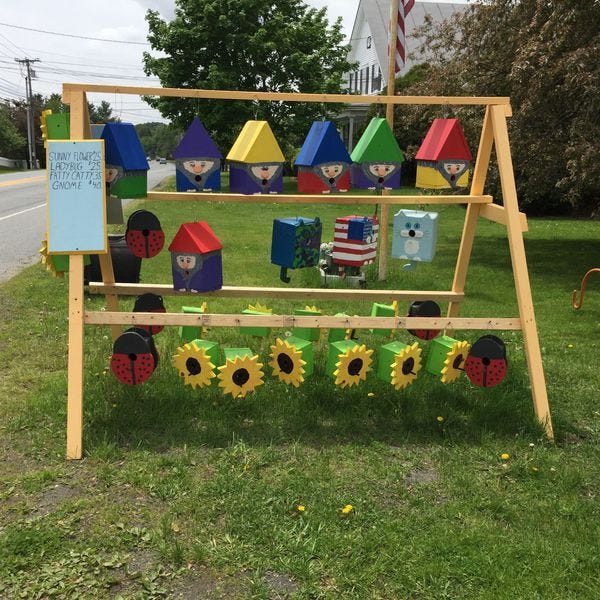 A nice assortment of bird houses for sale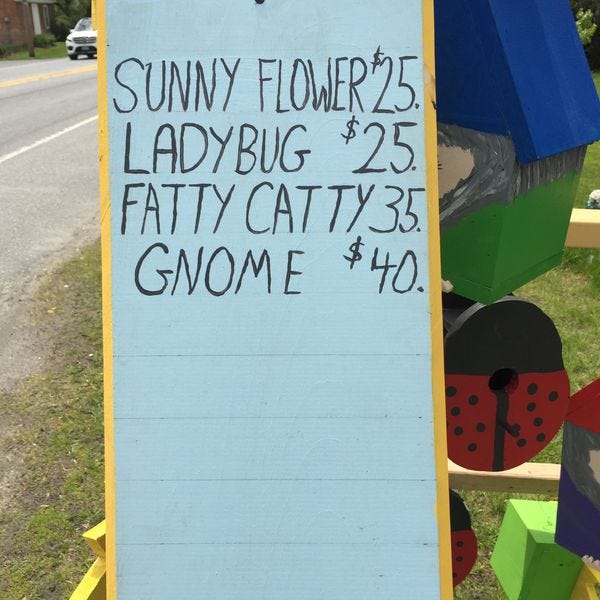 And here is the price list (it might be negotiable)
A Note from the owner
Here is the story on the bird houses: I am teaching my grandchildren how to make them. ten percent of the sales will be going to local charity and the rest to taking the grand kids to Disney . I think it is important to teach the kids early about giving back leaning new skills and setting goals.

have a great day.
Linda Tuck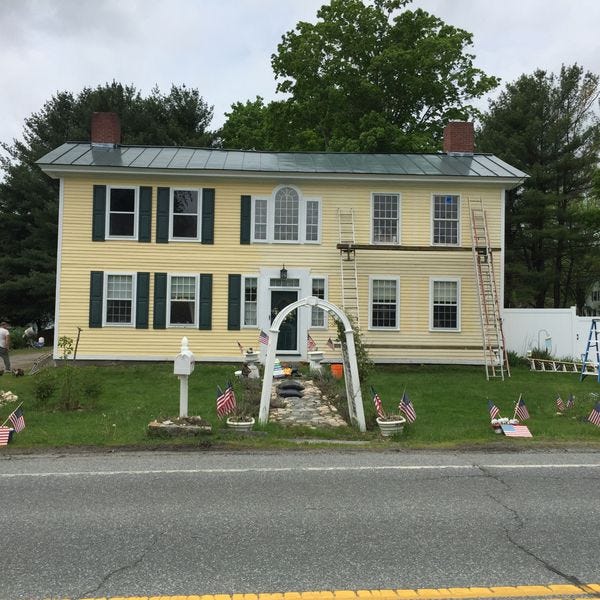 Left half has a new second coat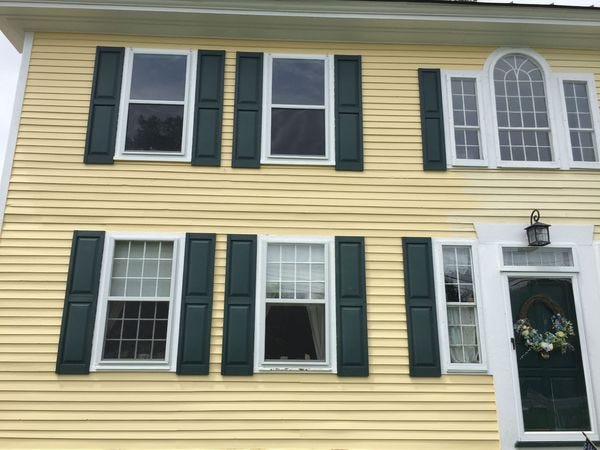 Coming along very nice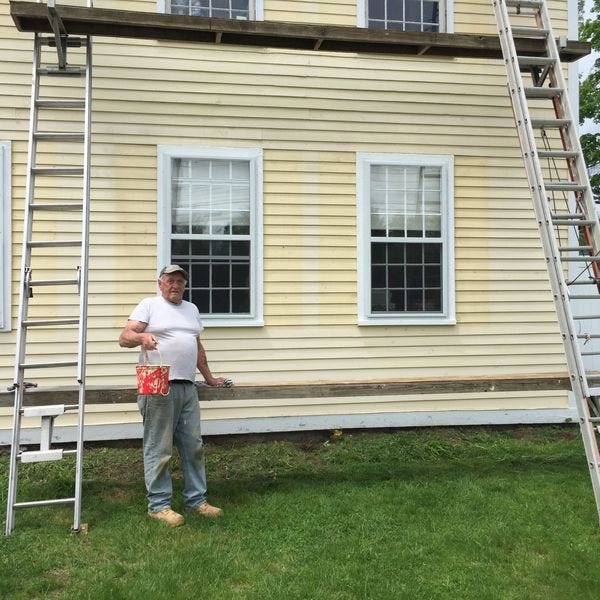 And now the right side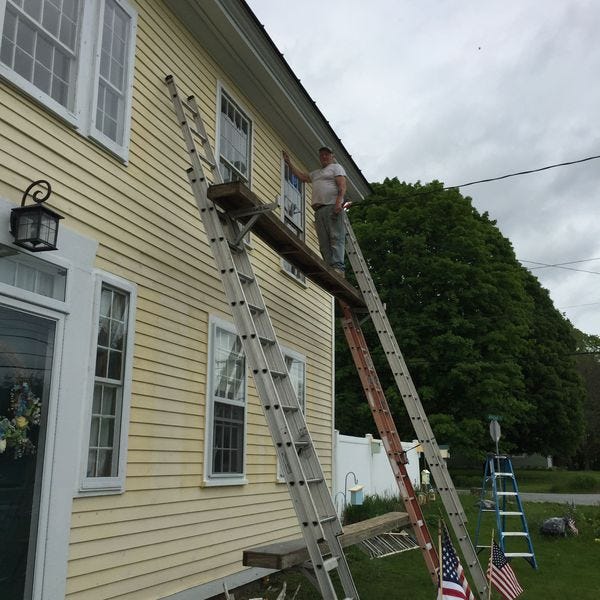 He seems comfortable up there and seems to know what he is up to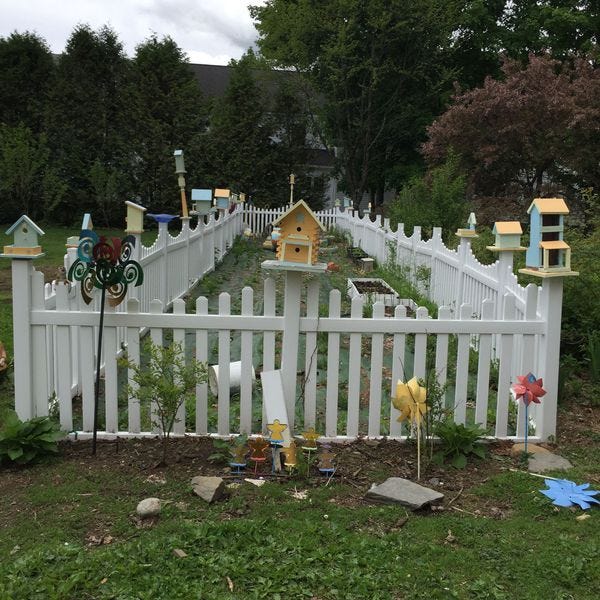 Bird House Haven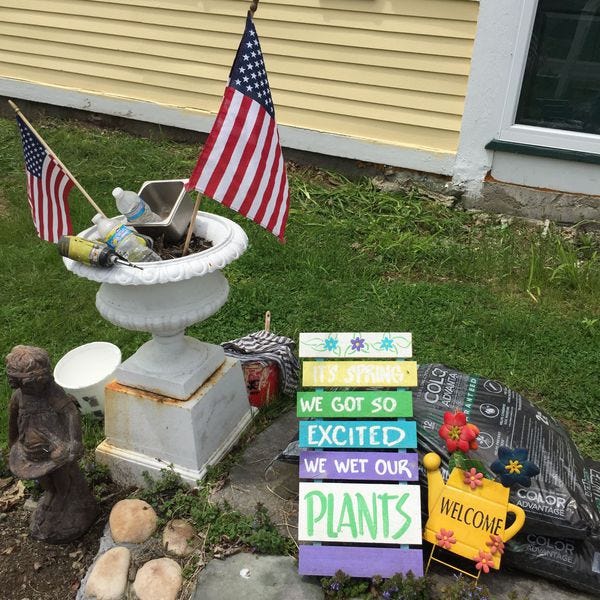 The sign says its spring , a cute little welcome sign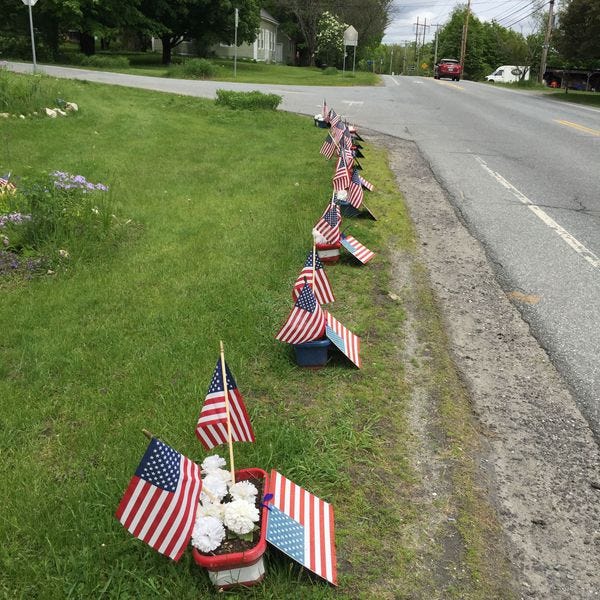 Very patriotic, I might add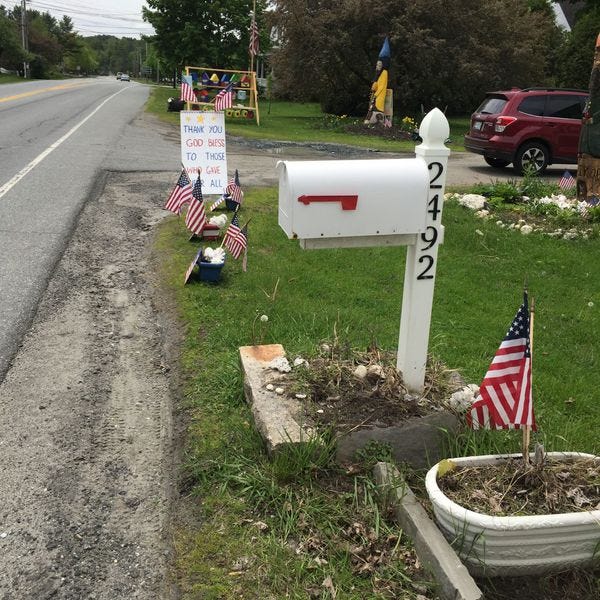 A Memorial Day tribute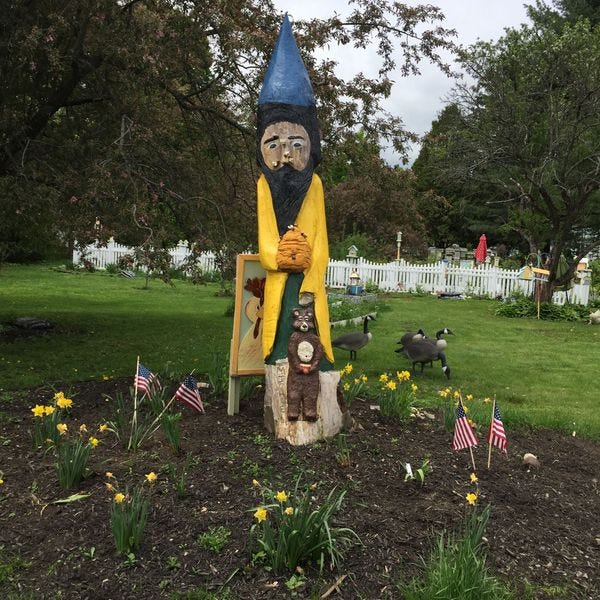 This is the Last of the 4 Gnomes and was just finished with some fresh paint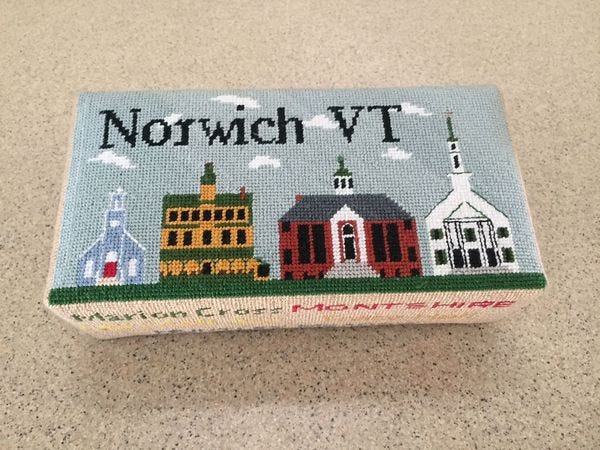 My "about Norwich" Logo