Discover more from My Newsletter "about Norwich"
My stories are about people and events in Norwich and sometimes out and about the Upper Valley, The stories are meant to inspire and bring the community together. I will do my best to write positive stories and offer you some informative topics also.
Remember the song Beechwood 45789 ?
What did it stand for?
I received a phone call a few weeks back from a friend in Norwich and when I answered the phone, I was asked if I remembered this song. Well being as old as the hills, of course I did. We had a chuckle and then he proceeded to give me some info on other phone prefix #'s in Vermont. We chatted for a few moments and both agreed this might be a good story. Here is the gist of our conversation.
                Confirming what we talked about. Years and years ago (and not since the 1960's) local phone numbers included an alpha prefix which stood for a name and the first two letters of the name were the numbers on the dial. Remember the song "Beechwood 45789"?. The 7 digit number would be 234-5789.
Well in Burlington it was Union followed by 5 numbers. Union was 86 so that's why so many Burlington numbers are 86 followed by the 5 numbers. Rutland was Prospect which is why so many old Rutland numbers are 77 followed by 5 numbers.
Norwich is 649-XXXX and Hanover is 643-XXXX. White River is 295-XXXX and West Lebanon is 298-XXXX. What was the Name that was identified by '64' in Norwich and Hanover and by '29' in White River and West Lebanon?
Okay, so now I am curious, so I look on-line to find some more info and if you click on this link, you will find lot's of information relative to area code 802 and all the city and town phone prefix numbers, as well as general info on the city and towns in Vermont.
https://www.allareacodes.com/802
Next you might want to know who invented the Zip code and why.
Who invented the zip code?
Robert Moon
Robert Moon is considered the father of the ZIP Code; he submitted his proposal in 1944 while working as a postal inspector. The post office only credits Moon with the first three digits of the ZIP Code, which describe the sectional center facility (SCF) or "sec center".
ZIP Code - Wikipediaen.wikipedia.org › wiki › ZIP_Code
Search Results
Featured snippet from the web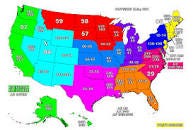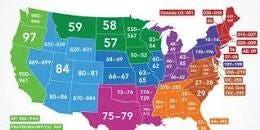 As of 1963, zip codes' numbers are determined by a few factors: the area, the regional postal facility and the local zone. The first number of the five-digit code signifies the region which the address is located in, a number that grows from the east coast to the west.Jul 2, 2015
I hope this was an informative read and yes thank you Jack for that phone call.