I happened to be driving by when the roadside mowing was taking place. I stopped and snapped a few photos to share with you.
Roadside mowing being done at Bragg Hill Road
Just moving along slowly as it carefully mows
And an amazing reach it has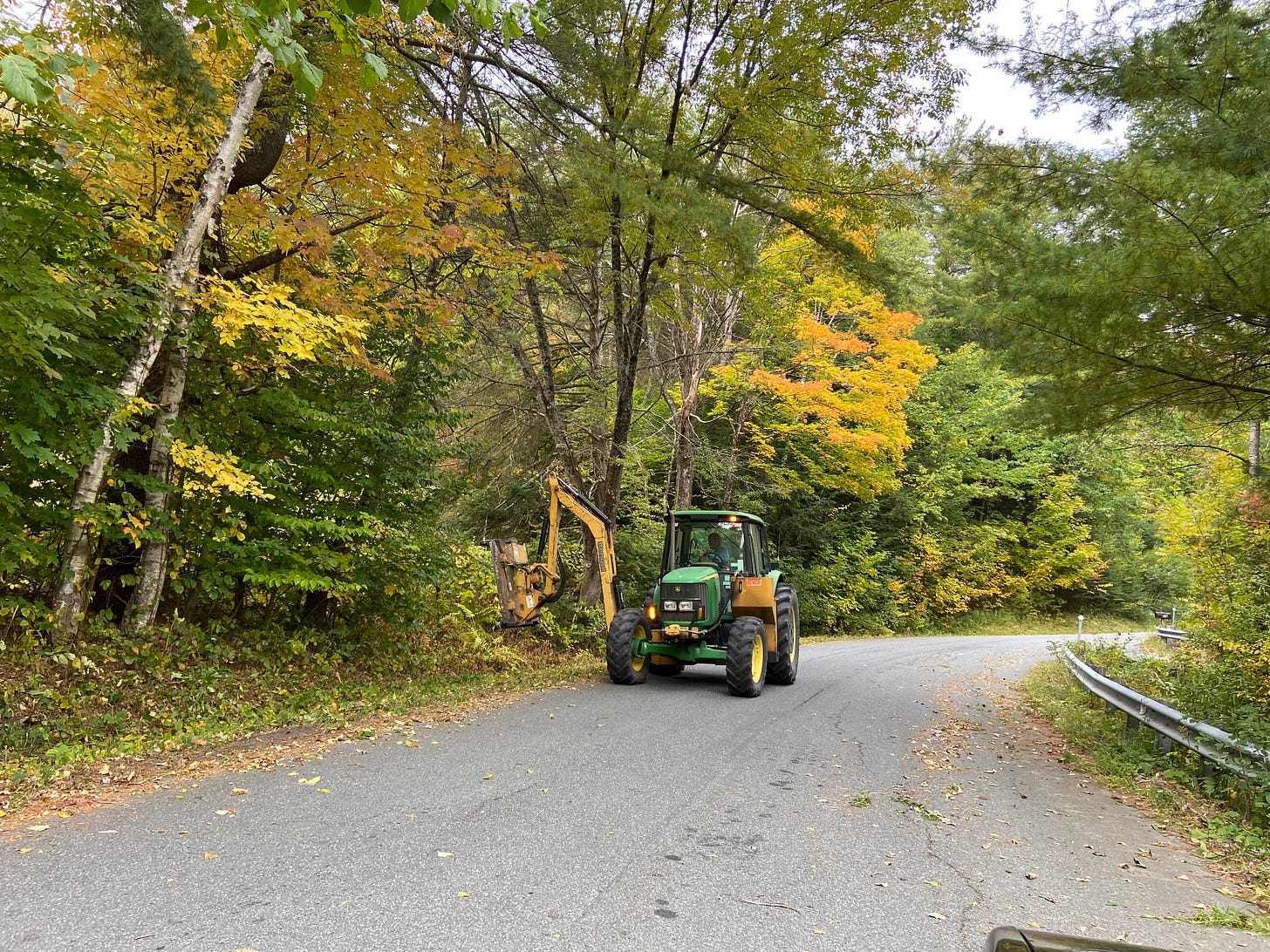 Coming down Glen Ridge Rd.
Heading back towards town