Discover more from My Newsletter "about Norwich"
My stories are about people and events in Norwich and sometimes out and about the Upper Valley, The stories are meant to inspire and bring the community together. I will do my best to write positive stories and offer you some informative topics also.
Rock Climbing at the Vermont State Championship event
The Hanover High school team finished in 4th place
Hello Norwich and Upper Valley residents. This is a very short story meant to recognize a Norwich resident and his teammates for placing 4th in the Vermont State Rock Climbing championship and of special note is that Dominic also turned 18 recently and voted for the very first time! I wish to take a moment to say congratulations to all and to share the photos with you. Photo courtesy belongs to Melissa Scanlon.
Here is the e-mail I received from Melissa:
Hi Demo,
Here are a couple of pictures from the climbing competition last Saturday.  And also one of Dominic voting in the primary (Vt law allows 17 yr olds to vote in the primary if they'll be 18 by the general election) so he's off to a good start participating in our civic life!  Thanks to Fran for the voting picture; she was volunteering.
Best,
Melissa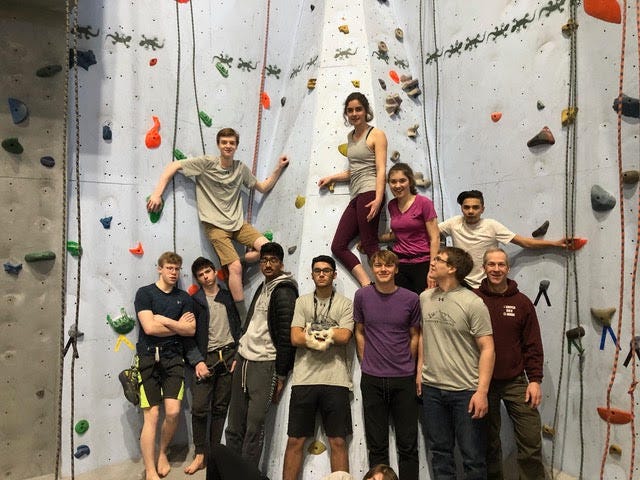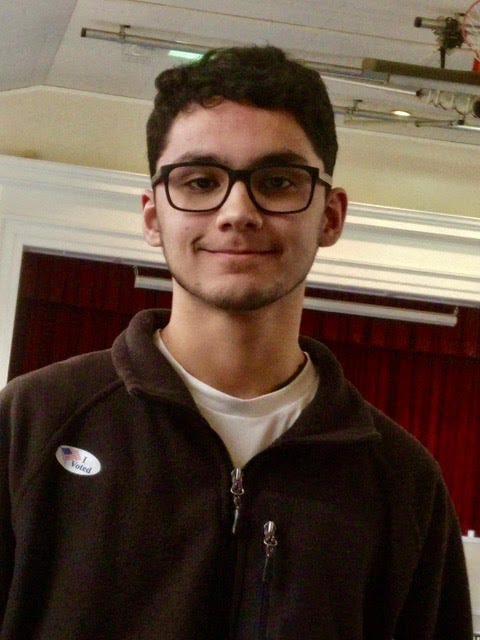 Dominic displaying his new "I voted" sticker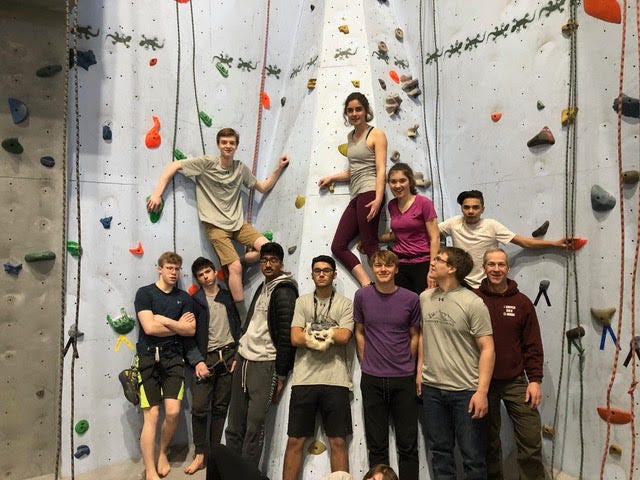 Rising to the top one rock at a time
Here is the e-mail notice to the parents from the Hanover High School coach
1) This week we will have practice on Tuesday & Friday from 5-6:30pm.  I'm excited to play with all of the new climbs this week. 
 
2) Congratulations to the High School Team for placing 4th in the Vermont State Championship.  Attached are a couple of team photos.Please contact me if you have any questions. 

-Coach JeffJeffLow77@gmail.com 603-381-0204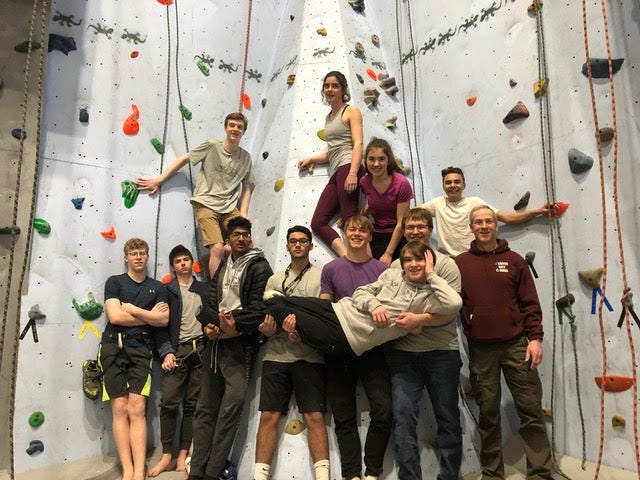 This team believes in leaving no stone unturned as they earned 4th place in the competition.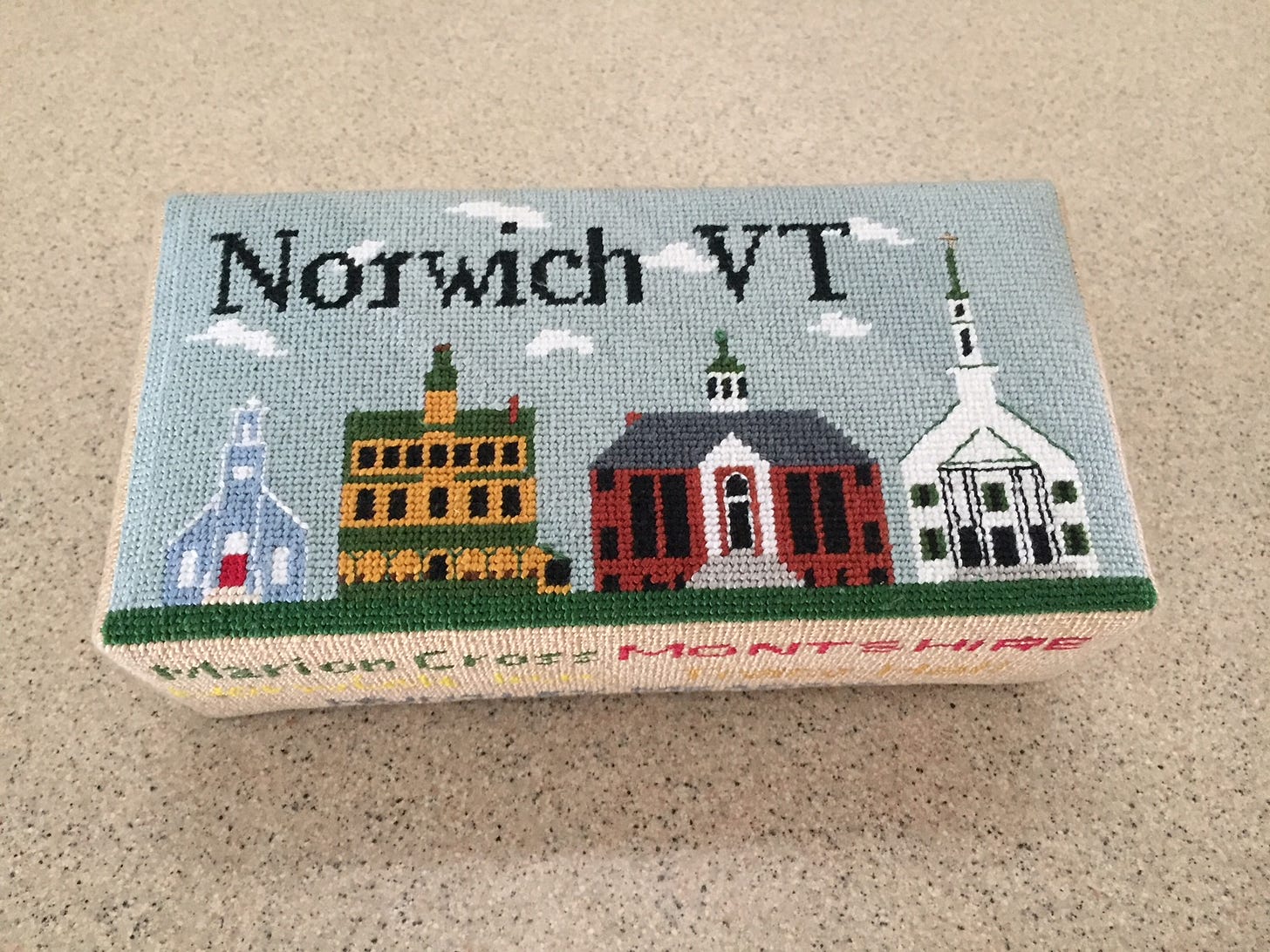 My Logo, Thanks for reading and please become a free subscriber