Discover more from My Newsletter "about Norwich"
My stories are about people and events in Norwich and sometimes out and about the Upper Valley, The stories are meant to inspire and bring the community together. I will do my best to write positive stories and offer you some informative topics also.
Scanlan's new " up and ready" sugar shack in the UP- with inspiration from VT
A nice ending to a not so nice beginning.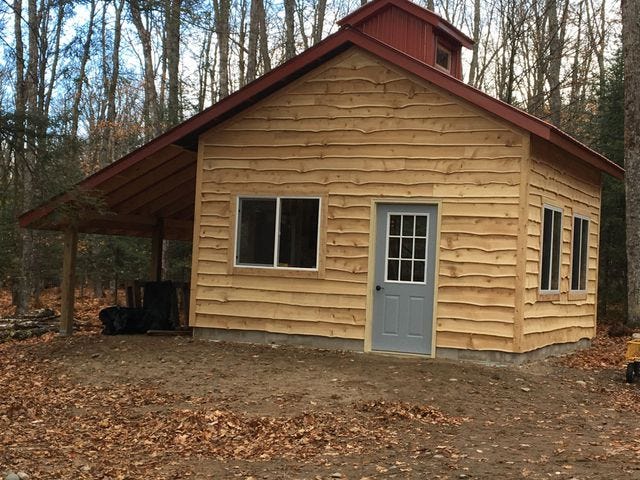 New sugar shack
A nice ending to a not so nice beginning.
I received an e-mail the other day from Sheila Scanlan with some photos of their new Sugar Shack 
Of particular influence was the barn door, overhanging protection for the wood, sky light windows of polycarbonate and the cupola. Thank you to you and several friends in VT.  
Ed and Sheila Scanlan built a sugar shack around 15 years ago in a remote area in the Upper Peninsula of Michigan, north of Wisconsin, at a family property on Perch Lake. Tragically, the shack burned to the ground this past spring resulting from an accident during the first boil of the season. Thankfully, no one was injured in this event. While visiting Vermont last summer, they asked if someone could take them around and show them some sugar shack's so that they could compare notes for when they rebuild theirs. I took them to a shack here in Norwich and gave them a tour.
Upon their return to Michigan they sent me a note.
Here is a paragraph or two from their e-mail to me.
"It was very helpful having you show us the sugar shack, as well as hearing your stories and meeting you. Relevant to "Canada's worst Nightmare," our cabin is located just south of Canada, less than an hour from Lake Superior. This might be of interest in connecting the details, or in continuing the story. Yes, indeed we were taking detailed notes, to see just how safely and securely the process can be done successfully going forward."
"In addition, we gathered data from several other sugar houses in the Norwich-Hanover area, to bring valuable information back to Wisconsin for a re-build.  Thank You for the tour and take care until we see you again in Norwich."
If you want to totally understand this story , you should take a moment or two to read the (3) previous stories listed below.  Enjoy!!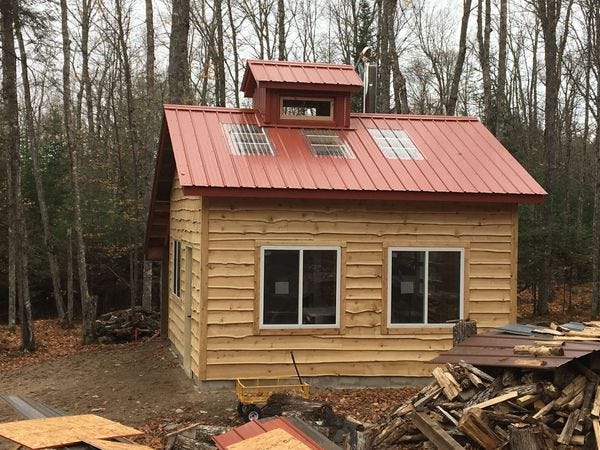 It's coming together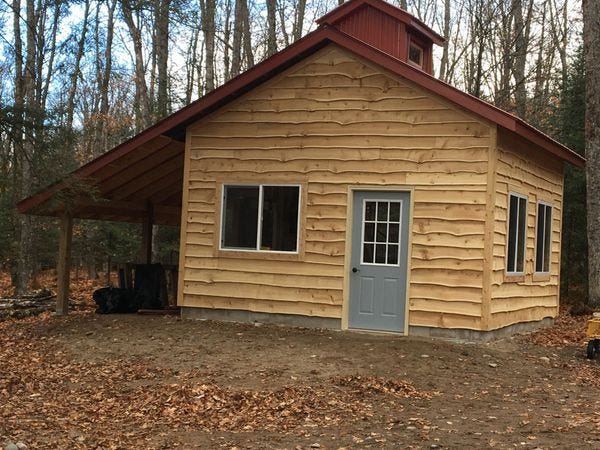 Seems like they gathered good info while visiting Vermont last spring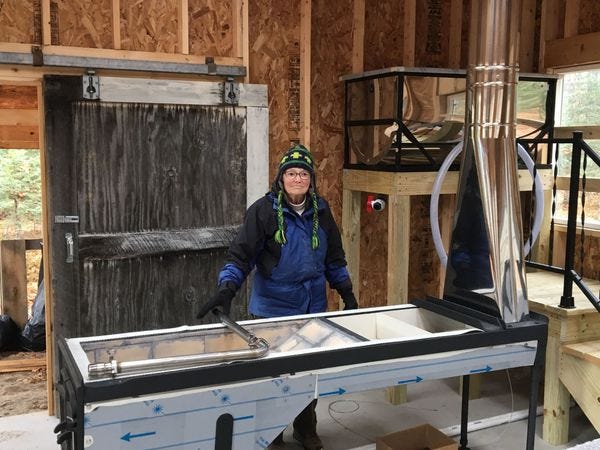 Looks like she is itching to boil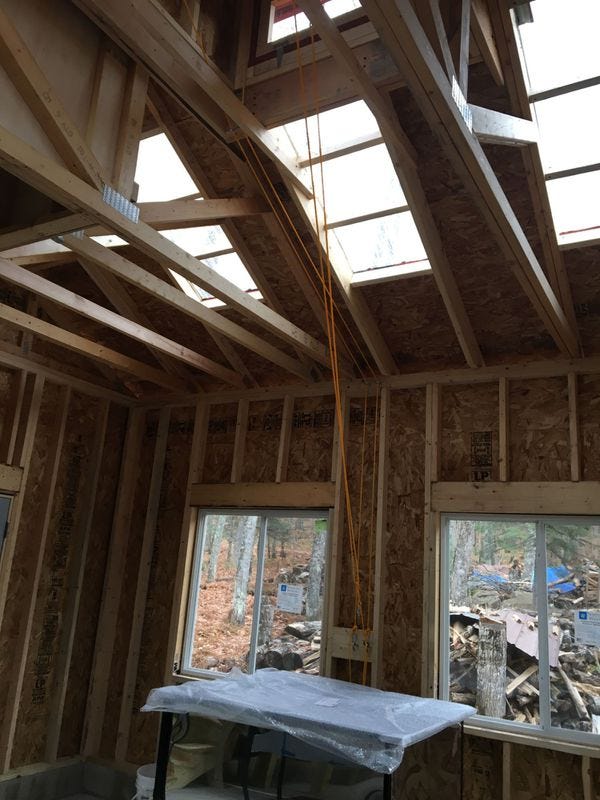 Nice high ceilings with lots of light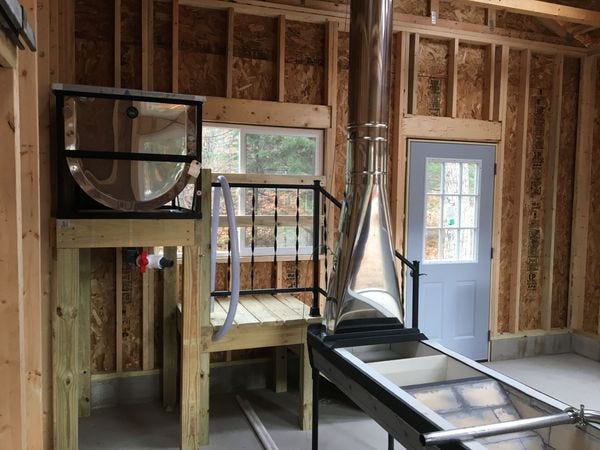 This operation is nicely organized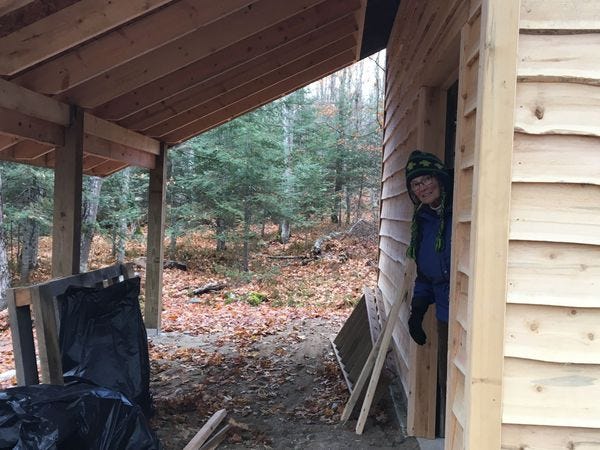 And lots of room for the wood pile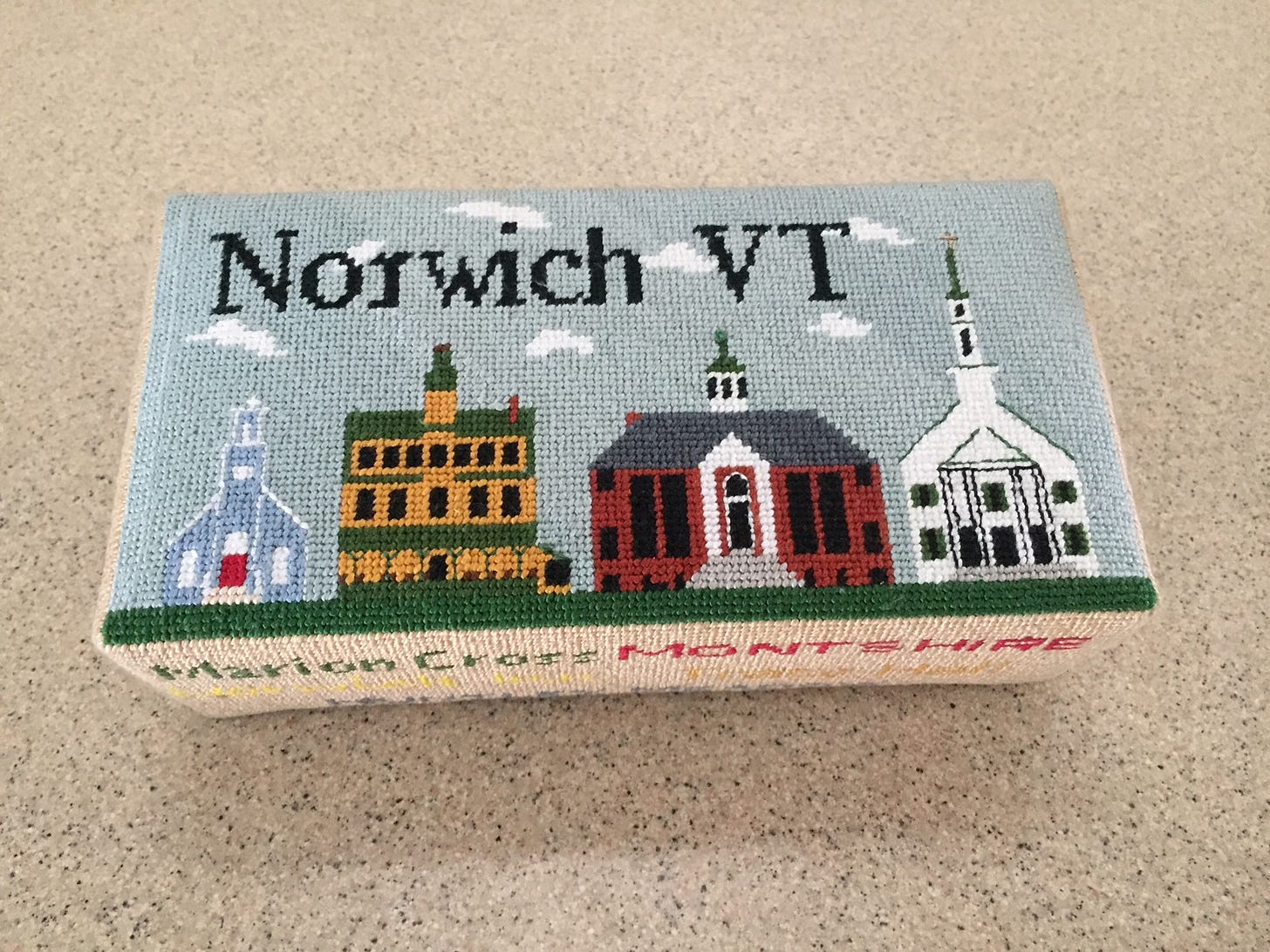 My "about Norwich" Logo