Discover more from My Newsletter "about Norwich"
My stories are about people and events in Norwich and sometimes out and about the Upper Valley, The stories are meant to inspire and bring the community together. I will do my best to write positive stories and offer you some informative topics also.
Flag day in Norwich Vt.The American flag is having a birthday today and is 243 years old. Video included
Do you know how to properly fold one? Watch this video
Last night, I assisted Emily Meyers and her son Jack as they put up the flags on Main street to commemorate Flag day. I drove and Emily was showing Jack how to post them properly on the flagpoles. Please don't tell Jay Van Arman that I drove his truck, as he might have a conniption of rage or hysterics.
This morning I received a nice video from Fran Degasta on the 243rd birthday of the American Flag and a " how to properly fold it session " which was broadcast on Fox news. It was nicely done by the American Legion veterans.
Here is the link to that broadcast:
Fox News: Paul Batura: American flag is 243 years old on this Flag Day.
https://www.foxnews.com/opinion/flag-day-paul-batura?cmpid=prn_newsstand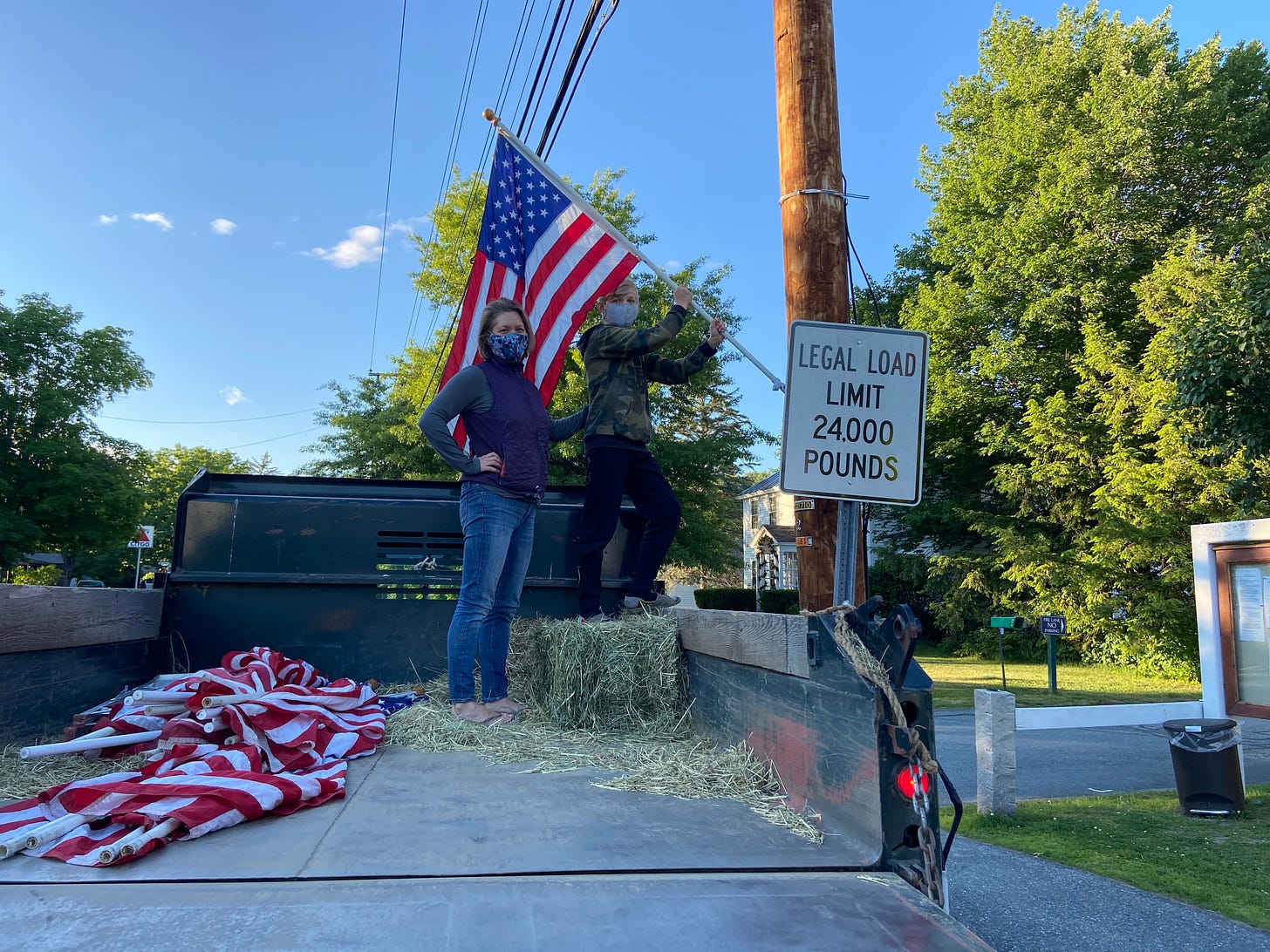 Emily showing Jack the how to do's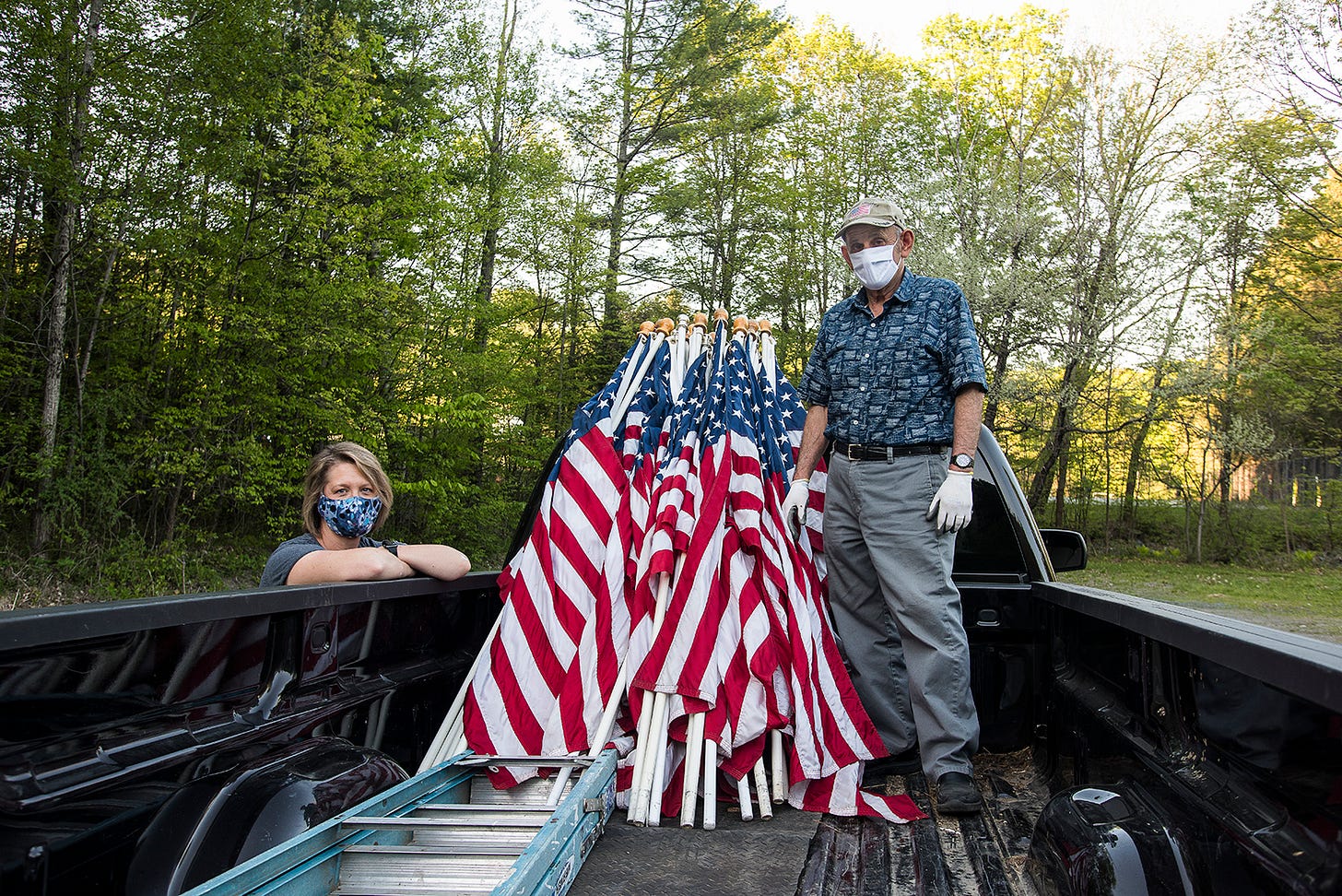 This was taken by Chad Finer during the placement of the flags for Memorial day
Enjoy your day and stay safe out there
My Logo



Fox News: Paul Batura: American flag is 243 years old on this Flag Day.
https://www.foxnews.com/opinion/flag-day-paul-batura?cmpid=prn_newsstand