Discover more from My Newsletter "about Norwich"
My stories are about people and events in Norwich and sometimes out and about the Upper Valley, The stories are meant to inspire and bring the community together. I will do my best to write positive stories and offer you some informative topics also.
The Victory Garden program is up and running
A lot of volunteers are making this a reality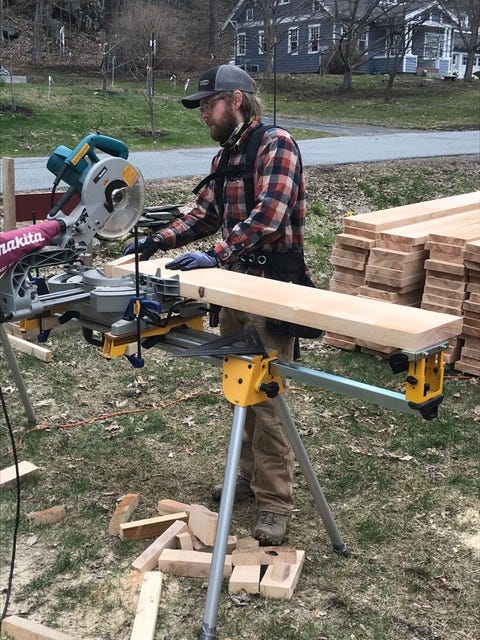 Good morning Norwich , Upper Valley and beyond. This morning, I have some exciting news for all those who are involved with the 'Victory Garden' project. It appears one of the deliveries were made this morning.
I was asked to take photos, however I was working and helping out at the Transfer station. I asked if Mellissa could find someone to take photos and send them to me. She of course obliged and found someone to fill in for me. Here is the rest of the story.
Melissa Scanlan shared the exciting news with me that today volunteers are building and delivering the first 25 raised beds for the Victory Gardens.  Cedar Davidson is the lead volunteer carpenter on this project.  The work will continue in waves over the coming weeks as more wood is delivered and more people pay into the Victory Garden fund at Dan and Whits to cover the material costs.  Photo credit for this story is courtesy of Patty Piotrowski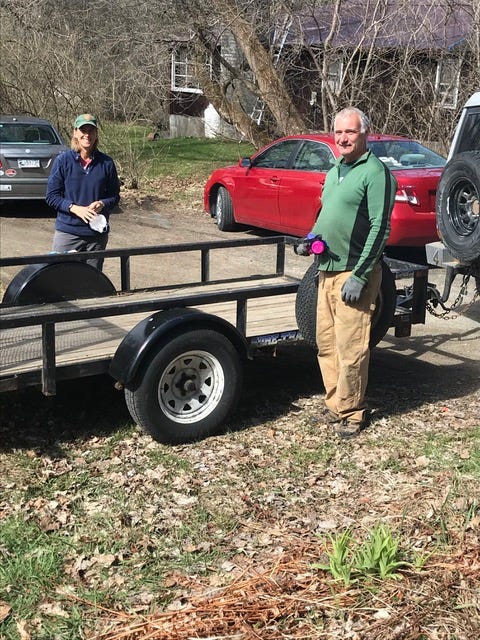 Rob and Allison McCormack arrive to assist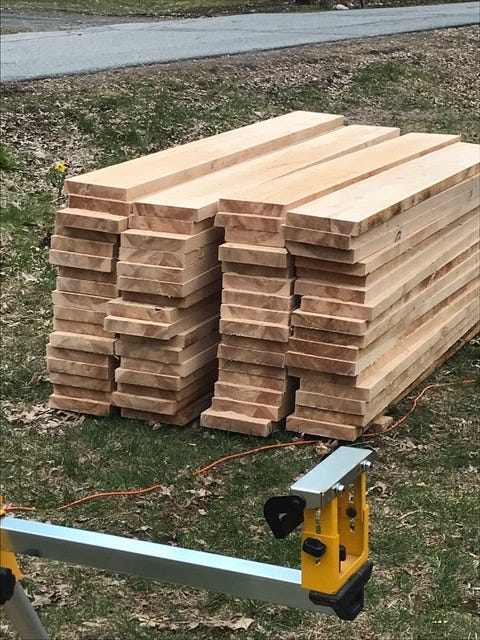 And the load arrives and waits for pick up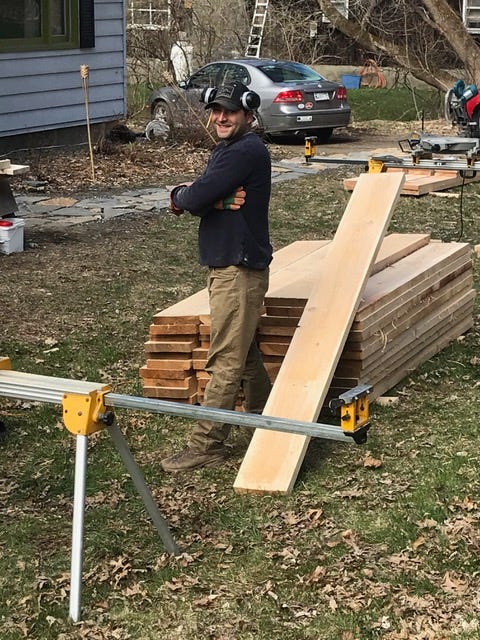 Rob Beckett standing by for the next task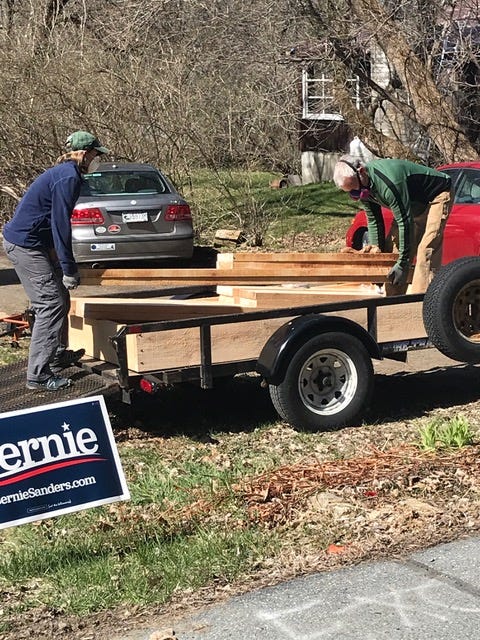 Rob and Allison at work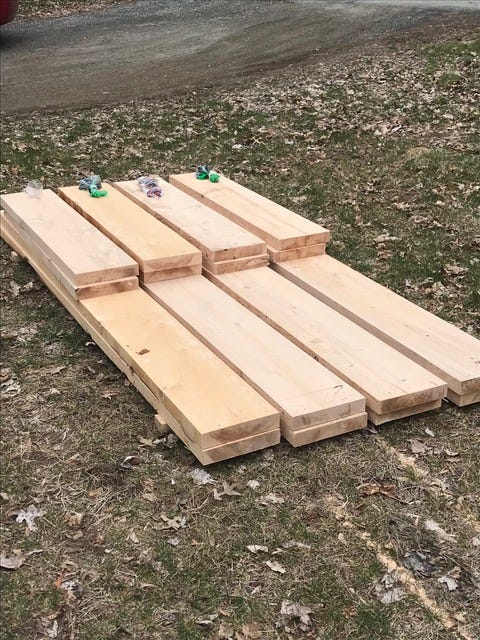 Lumber is sorted for set up and construction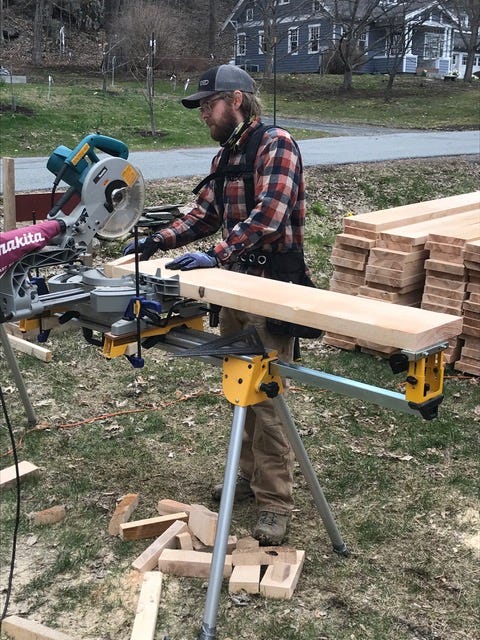 And a master carpenter at work here is Cedar Davidson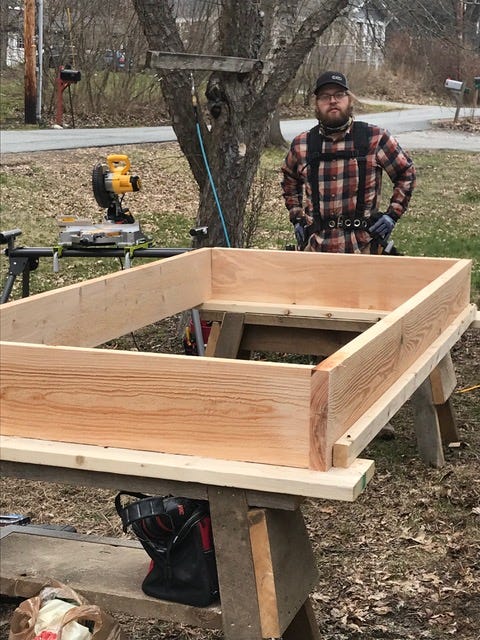 Cedar and his almost completed victory garden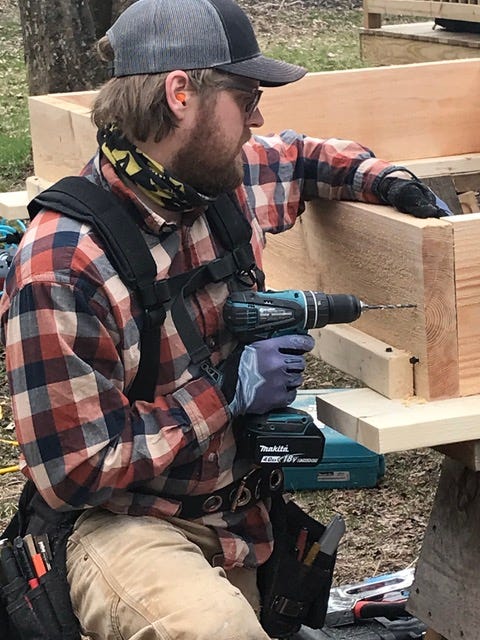 Cedar is drilling the holes for the screws to make the victory garden secure
Stay tuned for more stories as these victory gardens are completed.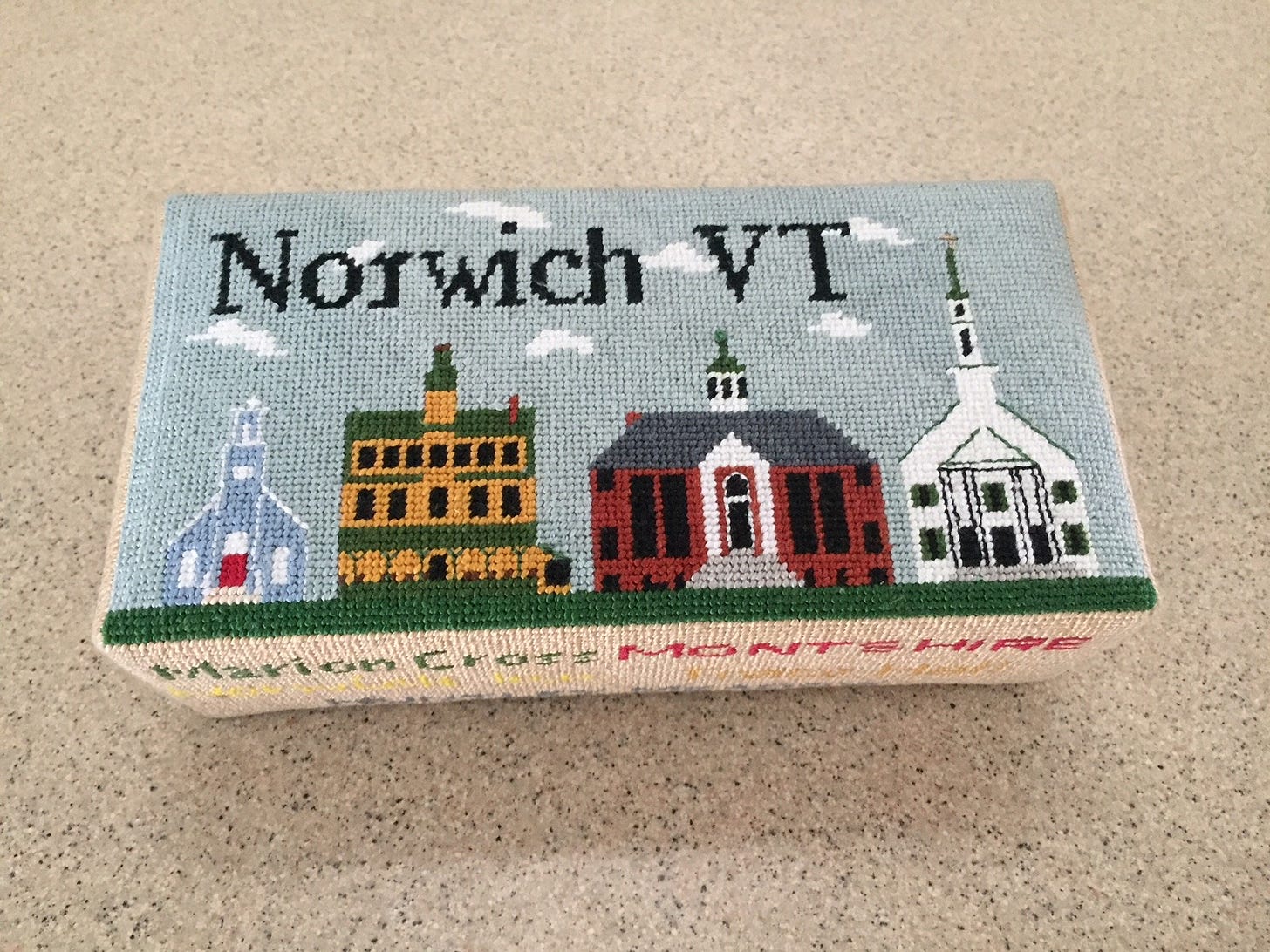 My Logo,
Thanks for reading, Why not become a free subscriber. Yes it is still free.