Discover more from My Newsletter "about Norwich"
My stories are about people and events in Norwich and sometimes out and about the Upper Valley, The stories are meant to inspire and bring the community together. I will do my best to write positive stories and offer you some informative topics also.
This little tree really stumped us
However in the end it was a win/win
Recently I was asked by Peter Orner, if I would cut this stump in his yard. The tree had broken in half and all that was left standing was a stump about 8 feet high. I started to cut it and we both thought at first that we could make a chair out of the stump. As I made a cut into the wood, I immediately saw that the chair idea wouldn't work. The tree was rotting on one side the full length of the stump.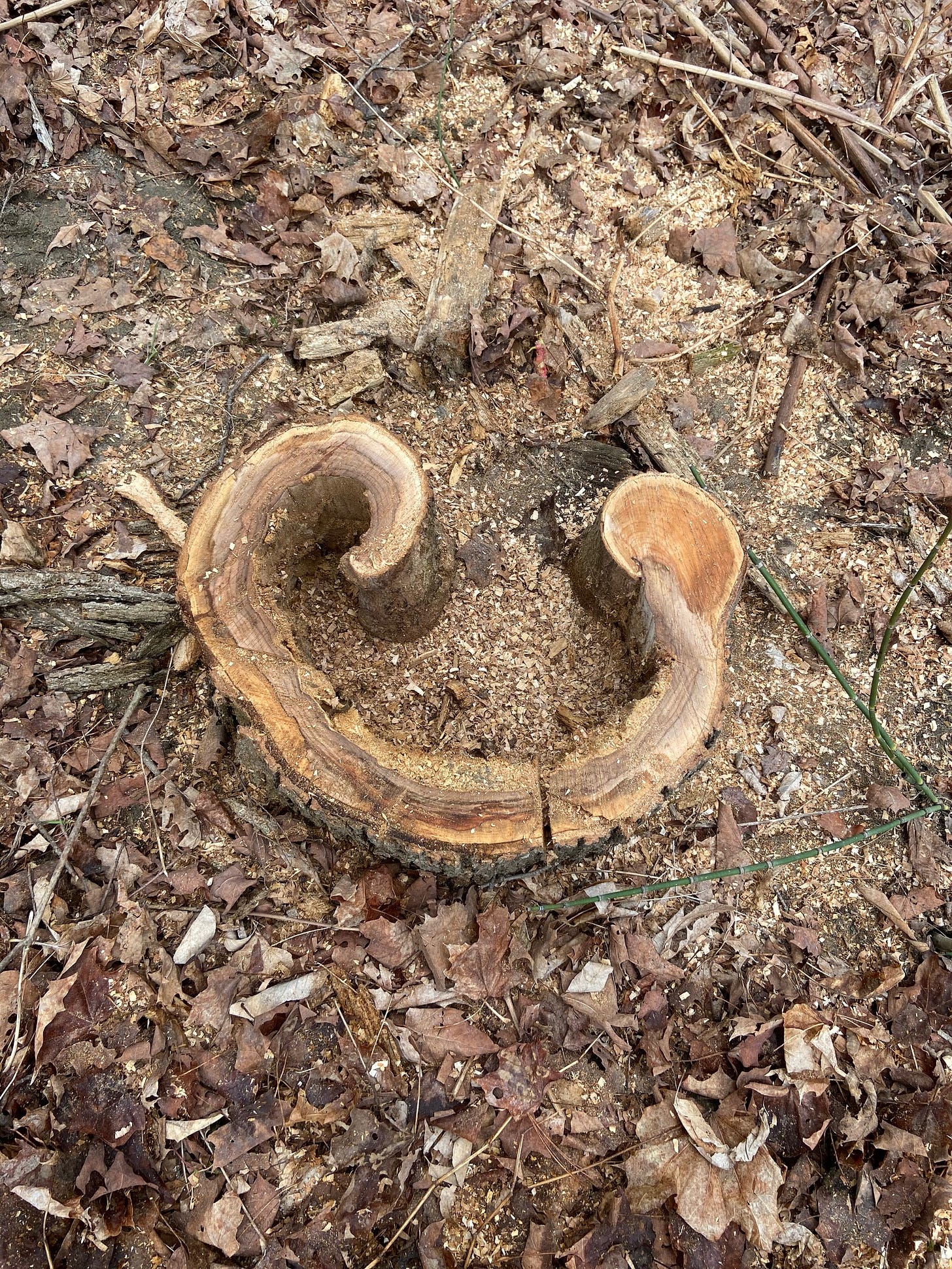 An amazing find after the stump was removed.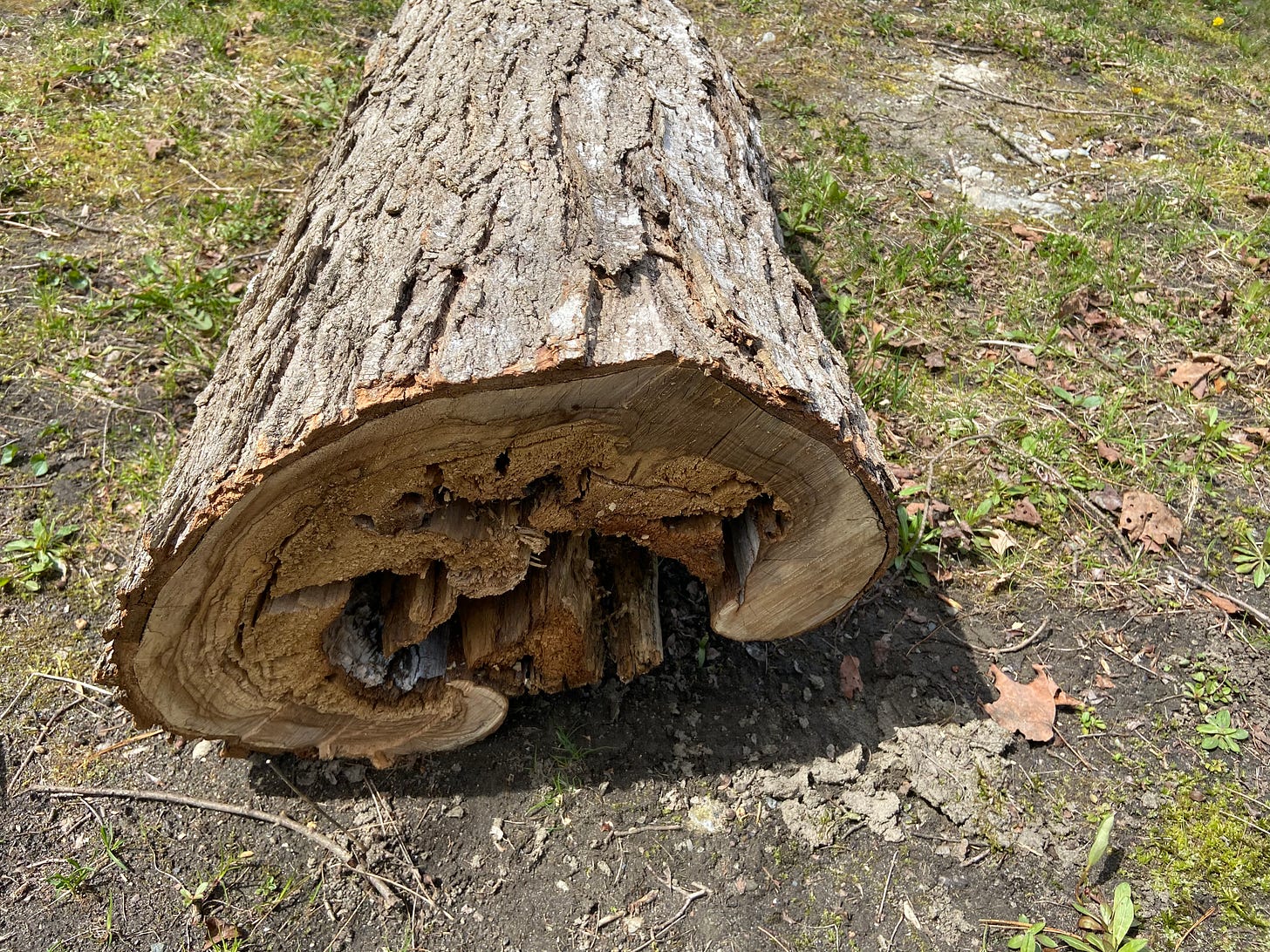 This is why the tree fell and also why the stump could not be made into a chair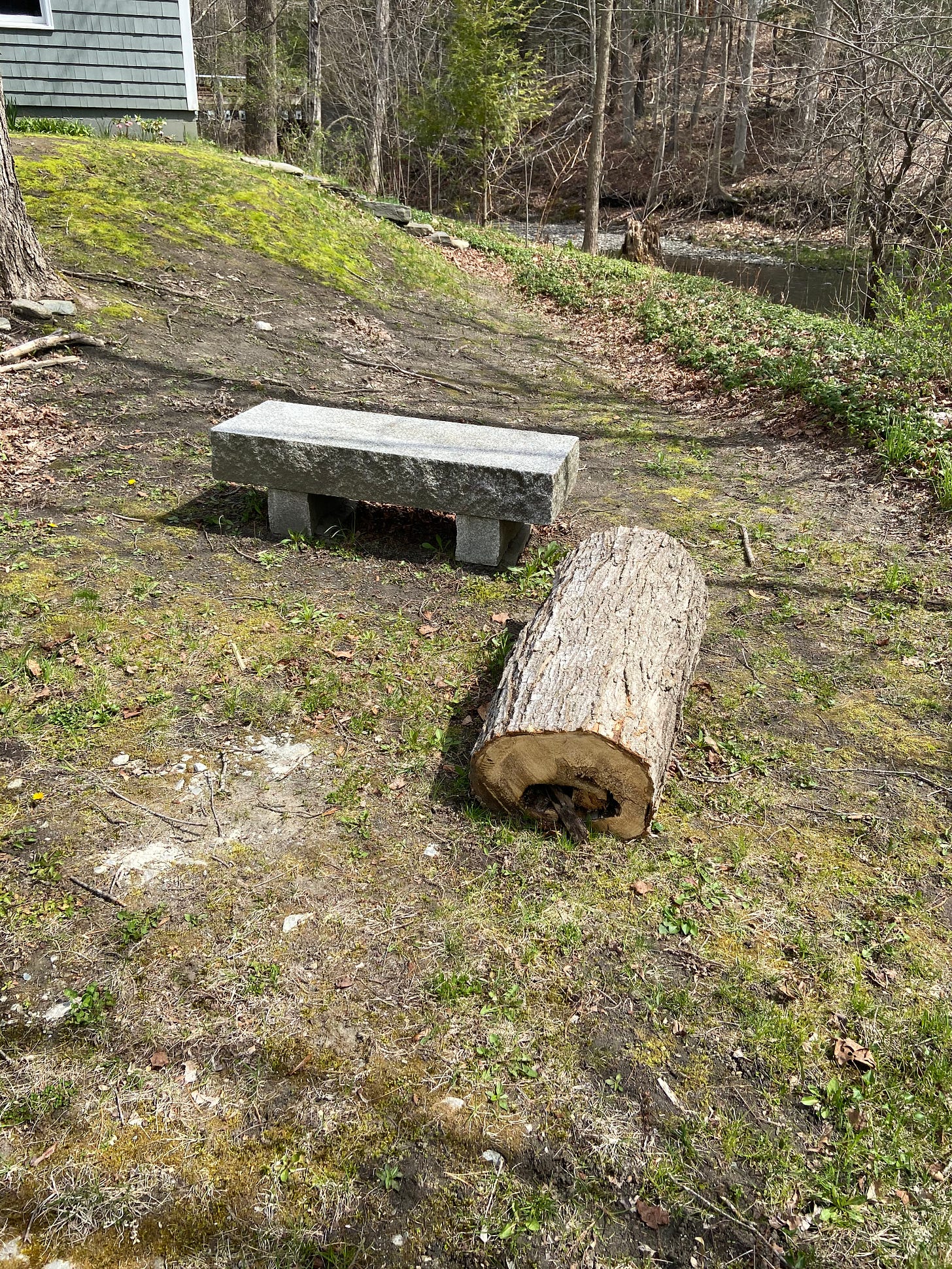 The stump could not be made into a chair, however it made a fine bench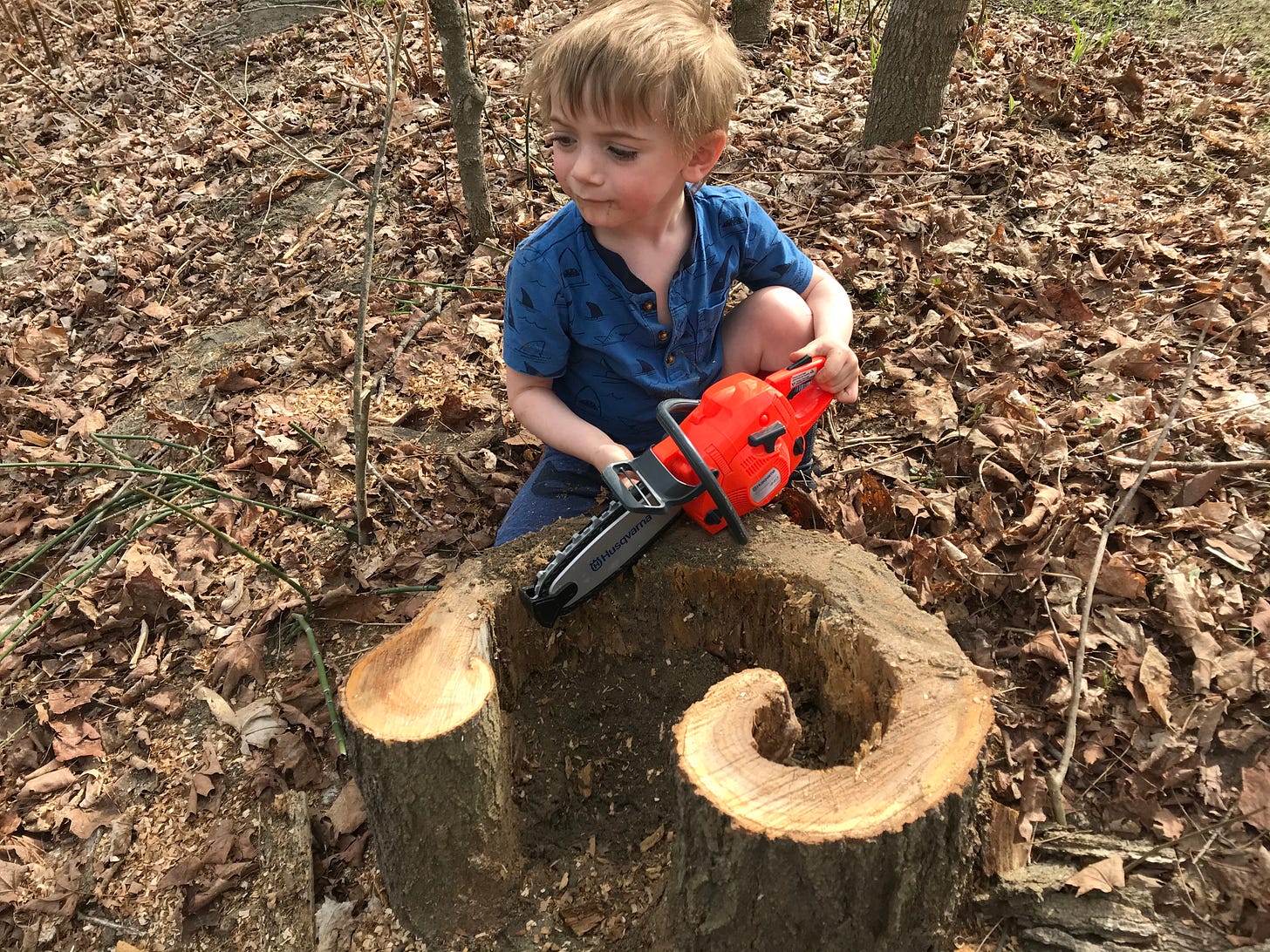 It appears Roscoe is now thinking of getting into the tree business as he tries out his "toy" chainsaw. This photo was sent to me today so who knew?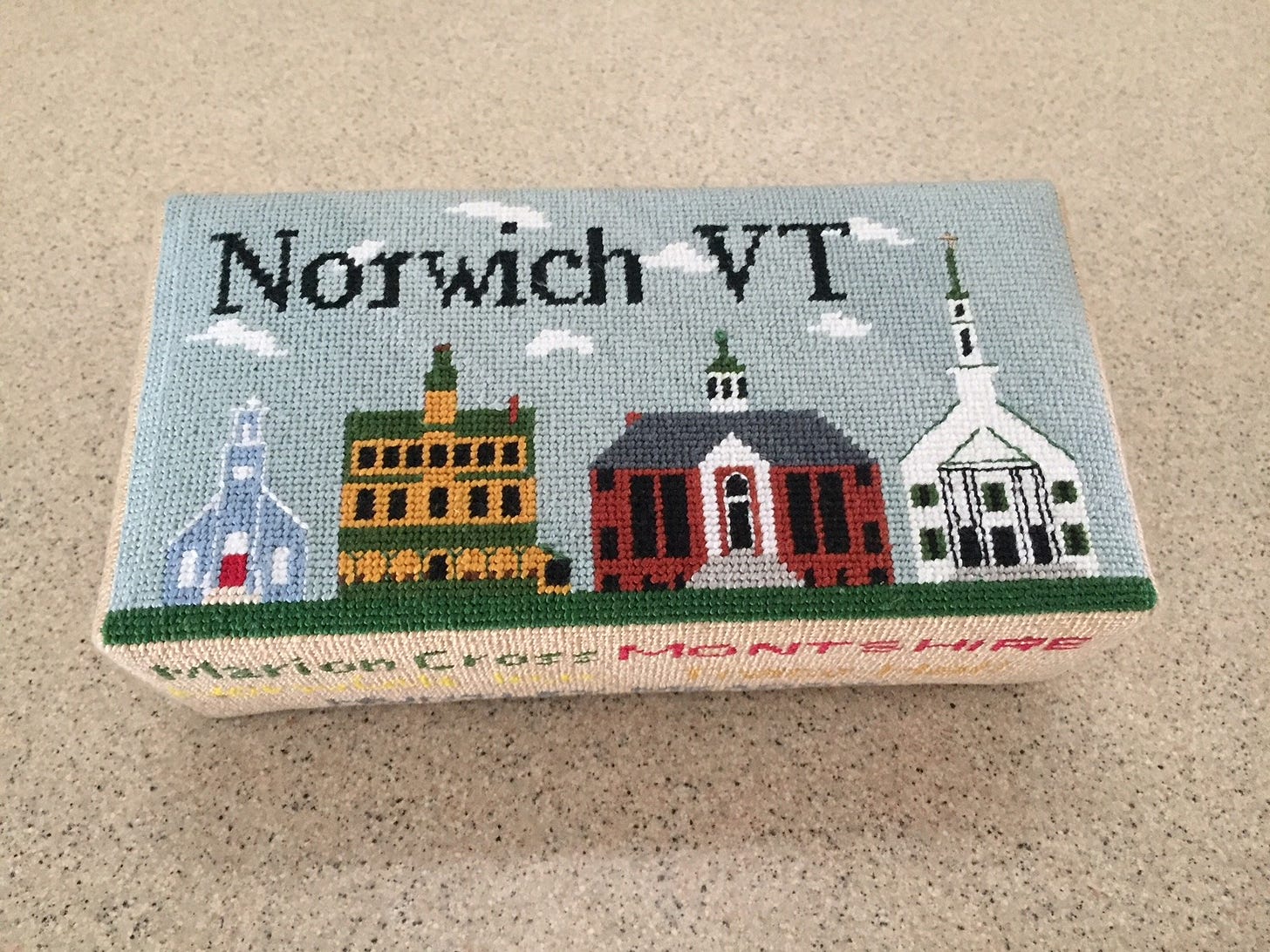 My Logo and thanks for reading